This Week in SABR: August 3, 2018

Welcome to "This Week in SABR!" Click here to view this week's newsletter on the web. Here's what we've been up to as of August 3, 2018:
---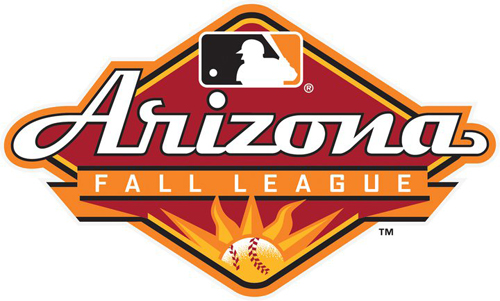 Save the date! Join us for the 10th annual SABR Arizona Fall League Experience on Thursday, November 1 to Saturday, November 3, 2018, in Phoenix, Arizona. Registration information will be available at SABR.org/AFL after the AFL schedule is released later this month.
The annual conference, hosted by SABR's Arizona Hemond-Delhi Chapter, is held in conjunction with the Arizona Fall League (mlbfallball.com), baseball's premier player development league. In the first nine years of the conference, attendees have been treated to sneak peeks at MLB stars like Mike Trout, Bryce Harper, Buster Posey, Stephen Strasburg, Nolan Arenado, Gerrit Cole, Gary Sanchez, and Ronald Acuña Jr. before they hit the big leagues.
All baseball fans are welcome to attend the SABR Arizona Fall League Experience. Visit SABR.org/AFL for photos and highlights from past conferences.
---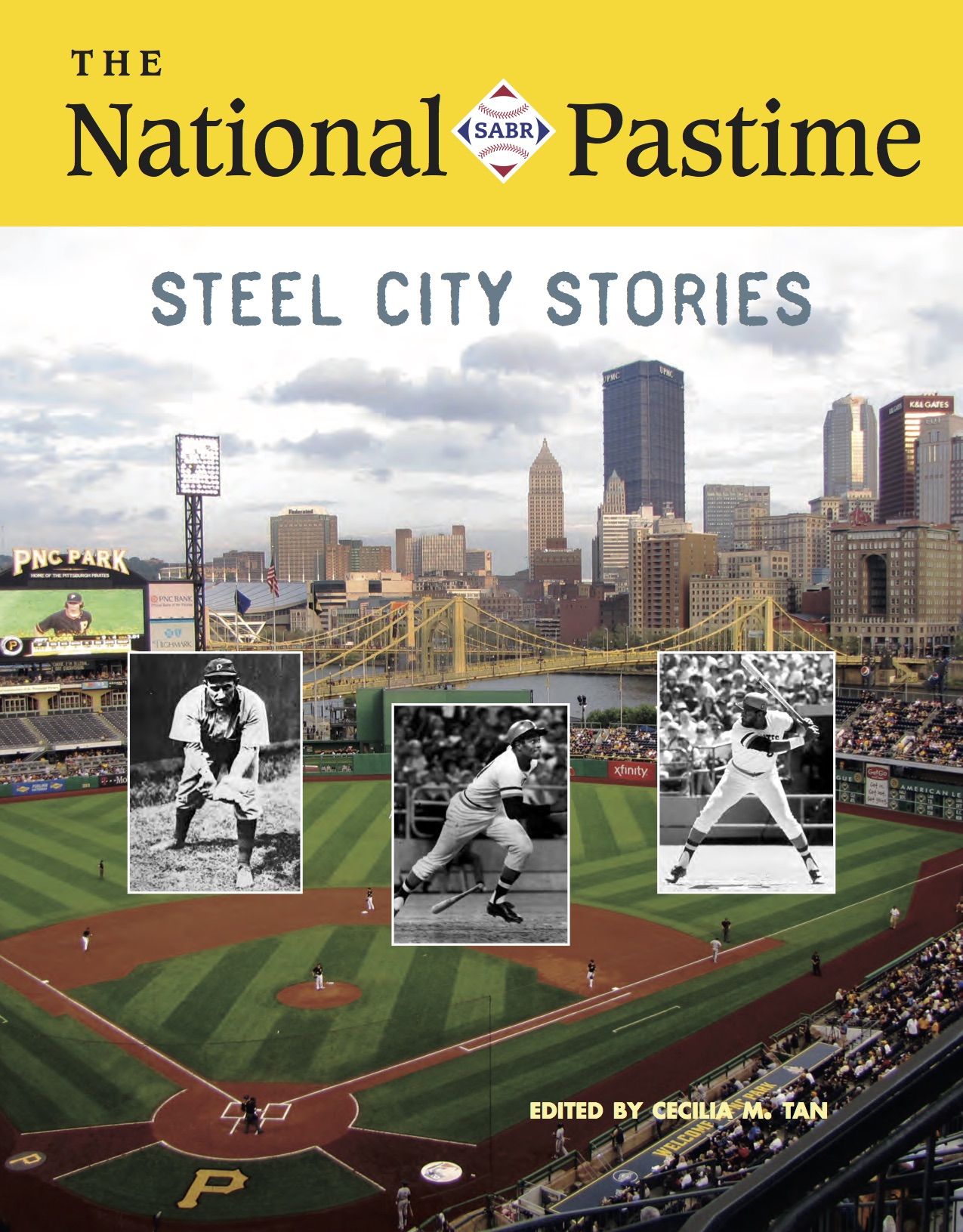 Since 2009, The National Pastime has served as SABR's convention-focused publication. Published annually, this research journal provides in-depth articles focused on the respective geographic region where the national convention is taking place in a given year. All SABR members receive a free e-book copy of The National Pastime as part of their membership benefits, while attendees of the national convention also receive a souvenir print edition in their goody bags.
All articles from the 2018 convention journal, The National Pastime: Steel City Stories, can now be read online at SABR.org:
https://sabr.org/research/2018-national-pastime
Click a link below to download the e-book edition of the 2018 The National Pastime:
If you weren't able to attend the convention in Pittsburgh, please enjoy this issue of The National Pastime as your virtual trip to the Steel City. Happy reading!
To learn more about contributing to a future SABR publication, click here.
— Cecilia M. Tan, Publications Director
---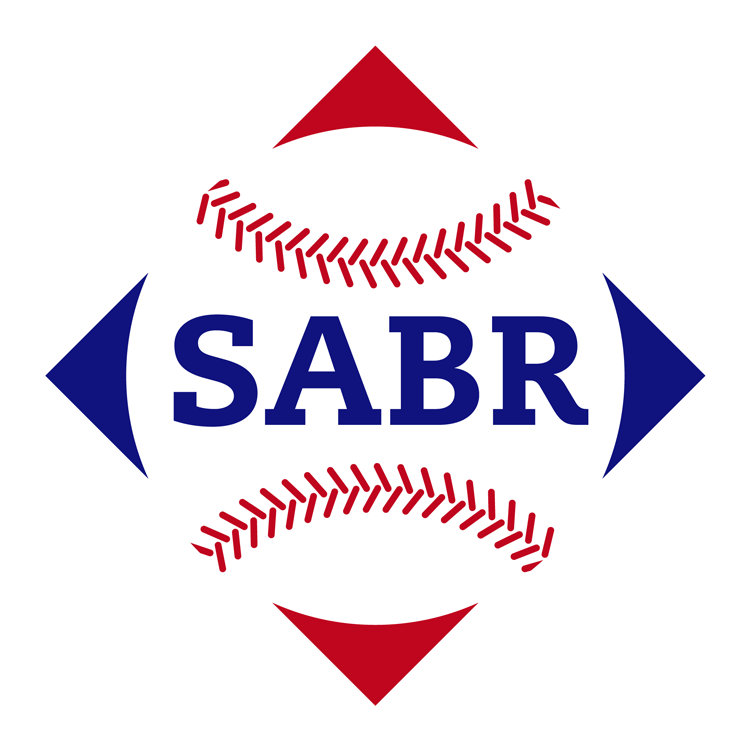 One of SABR's earliest and most influential research committees has started a brand-new website. Check out the Statistical Analysis Committee's forum, which launched last week, at sabrstatanalysis.blog.
Led by committee chairs Phil Birnbaum and Chris Dial, the SABR Statistical Analysis site will include essays and articles, new and old, from the committee newsletter, By The Numbers, the Baseball Research Journal, and other SABR publications; links to articles at popular sabermetric websites such as FanGraphs, Baseball Prospectus, or Beyond the Box Score; as well as original, new content from SABR committee members and other contributors.
You can also follow along with the Statistical Analysis committee on Twitter at @SabrStat.
Check out some featured articles below:
If you are interested in helping to curate the website or want to learn more, please e-mail Mark Armour. New articles with original sabermetric analysis will follow SABR's standard editing and peer review process; please click here to read SABR's Publication Guidelines or contact committee chairs Phil Birnbaum or Chris Dial if you are interested in submitting an article.
---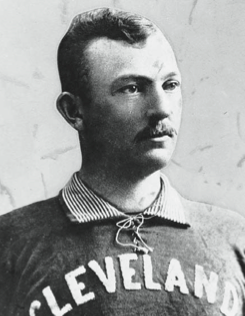 Join us for the SABR Cleveland 19th Century Baseball Interdisciplinary Symposium, which will take place on Saturday, November 10, 2018, from 9:00 a.m.-5:00 p.m. at the majestic Main Branch of the Cleveland Public Library in the heart of downtown Cleveland.
The day-long Saturday symposium will be devoted to 19th-century baseball as it was played and evolved in Cleveland and its greater region of northeastern Ohio. A keynote luncheon address of interdisciplinary history by David Goldberg, Professor of History at Cleveland State University, will provide a look at late 19th-century Cleveland with a particular understanding of one of that city's most important and powerful forces, its transportation system. In addition to the on-site luncheon, there will be both an early morning and mid-afternoon coffee and refreshments service.
Other speakers are expected to include John Thorn, MLB's Official Historian; John Skrtic, Director of Public Services, CPL; Jeremy Feador, Cleveland Indians, Historian & Curator; and four SABR researchers and authors with specific focus on elements of 19th-century Cleveland area baseball: David Fleitz, Joseph Wancho, Ken Krsolovic, and Bryan Fritz. Click here to download a complete schedule (PDF).
We hope to see you there!
---
As everyone gets ready for the start of the new school year, we hope all of our teachers and professors will consider signing up their classes or a group of students for a SABR Student Group Affiliate Membership, which will provide students with access to many of the electronic benefits that SABR members enjoy, including "This Week in SABR," e-book editions of the Baseball Research Journal and The National Pastime, free SABR e-books, and access to the members-only section of SABR.org. This membership will not include any printed publications or voting rights.
In order to make the Student Group Affiliate Membership affordable for groups to join, here are the options we offer:
College/University groups/classes: For an annual fee of $250, a group of up to 25 students can receive a one-year electronic SABR affiliate membership.
High School/Middle School groups/classes: For an annual fee of $100, a group of up to 20 students can receive a one-year electronic SABR affiliate membership.
Any educational class or student group at the middle school, high school or college/university level is eligible for a SABR affiliate membership, as long as a faculty member, teacher, or adviser is an active SABR member (or registers to join.) The teacher/adviser will be listed as the group contact on the SABR website. Click here to learn more at SABR.org.
If you have any questions about how a Student Group Affiliate Membership might work for your group or class, please contact SABR Vice President Dr. Leslie Heaphy at Lheaphy@kent.edu.
---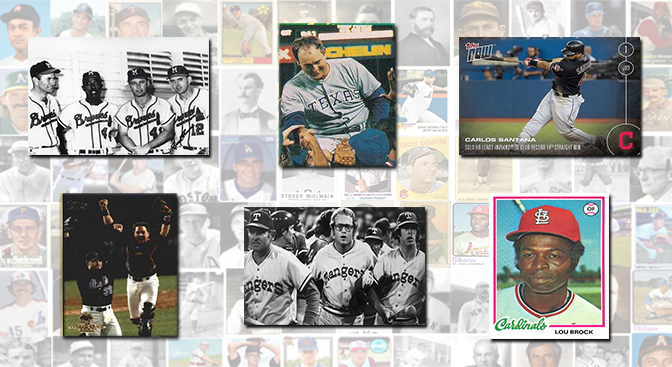 One of SABR's newest research initiatives, the SABR Games Project, reached a milestone with the publication of its 1,000th article recently.
The newest batch of SABR Games Project stories includes notable and memorable games from all eras of baseball history, including stories about Nolan Ryan's sixth no-hitter (1990), Lou Brock's 3,000th hit (1979), the 10-cent beer riot at Cleveland Stadium (1974), and the first night All-Star Game in Philadelphia (1943).
Formed in 2014 and now headed up by Mike Huber, Steven C. Weiner, Len Levin, and Bruce Slutsky, the SABR Games Project is an initiative to research, write, and publish accounts of major-league regular season, postseason, and All-Star Games, along with other games of historical significance such as in the Negro Leagues, minor leagues, or international or exhibition contests. These game accounts complement Retrosheet and Baseball-Reference box scores, as well as SABR BioProject essays on the players involved.
It's easy to get involved. Any SABR member is eliglble to write for the Games Project. If you'd like to help contribute, find out how by reading the Games Project FAQs or checking out the Authors' Guidelines.
---
Oakland third baseman Matt Chapman leads all fielders in the AL and St. Louis second baseman Kolten Wong has taken the NL's top spot in the SABR Defensive Index™ rankings through the first half of the 2018 MLB season.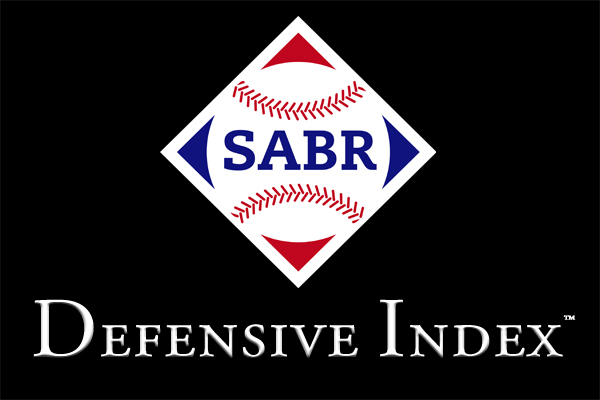 For the sixth consecutive season, the SABR Defensive Index will be used to help select the winners of the Rawlings Gold Glove Award® and Rawlings Platinum Glove Award™, presented by SABR. The SABR Defensive Index accounts for approximately 25 percent of the Rawlings Gold Glove Award selection process that will be added to the votes from the managers and coaches.
Chapman's SDI of 17.2 is the highest in the game among all qualified defenders, ahead of Kansas City left fielder Alex Gordon (10.6). Detroit shortstop Jose Iglesias (7.6), Los Angeles second baseman Ian Kinsler (7.6), and Oakland shortstop Marcus Semien (7.4) round out the top five in the AL.
Wong's SDI of 10.7 leads all fielders in the NL, followed by Cincinnati left fielder Adam Duvall (8.1), Milwaukee center fielder Lorenzo Cain (7.6), and Pittsburgh left fielder Corey Dickerson (7.5). San Francisco first baseman Brandon Belt and Colorado second baseman DJ LeMahieu are tied for fifth place at 6.6.
The updated SDI results were released last week by the Society for American Baseball Research. Click here to view full SDI rankings by position through games of July 15, 2018.
The final SDI results will be released following the conclusion of the 2018 season at SABR.org/SDI.
---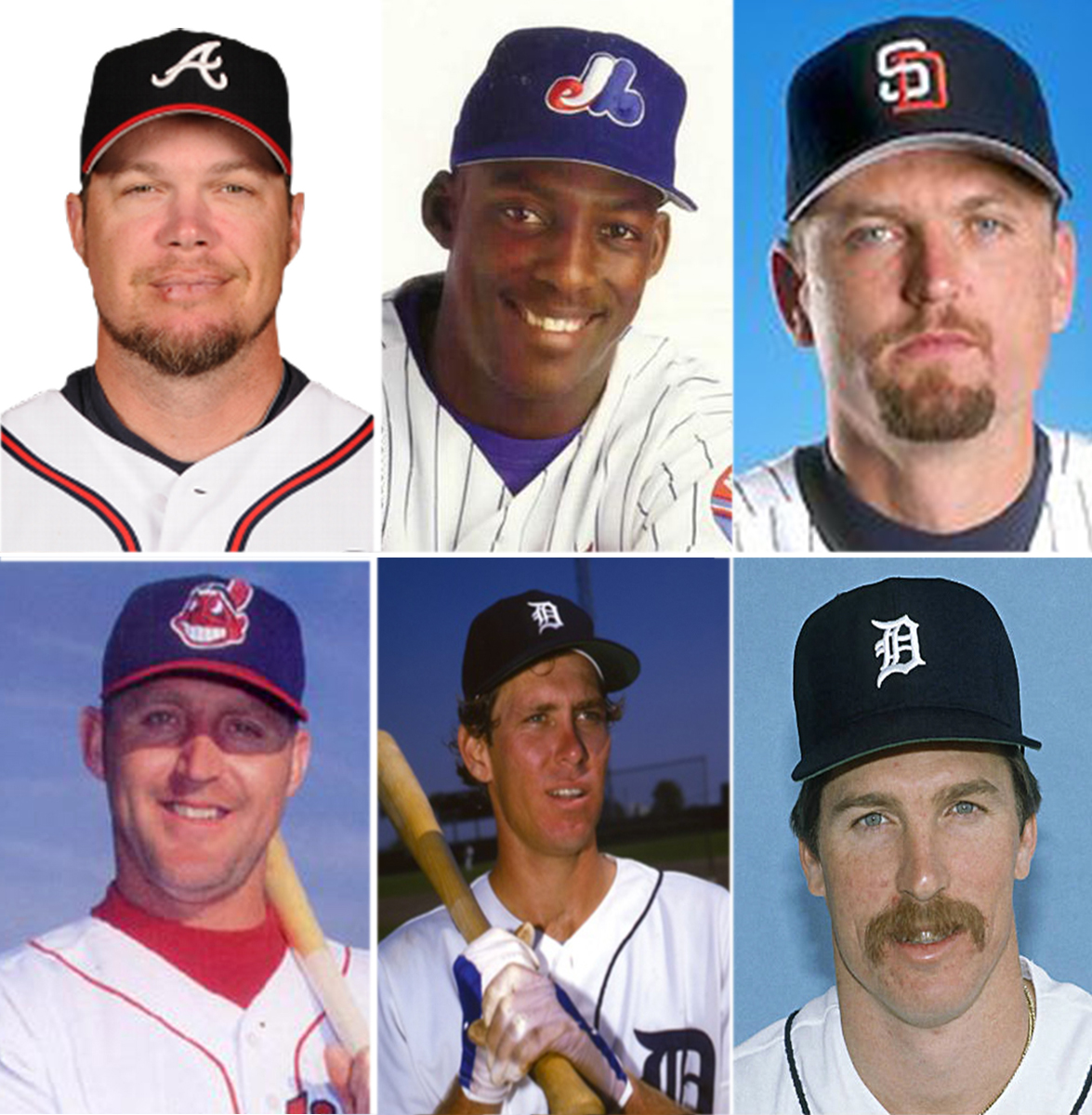 Last weekend, Chipper Jones, Vladimir Guerrero, Jim Thome, and Trevor Hoffman were inducted into the National Baseball Hall of Fame in Cooperstown, New York, along with former Detroit Tigers stars Alan Trammell and Jack Morris, who were selected for induction by the Modern Era Committee.
You can learn more about the Class of 2018 at the SABR BioProject:
Find all published SABR biographies for Baseball Hall of Fame inductees — including the Class of 2018 — by clicking here.
---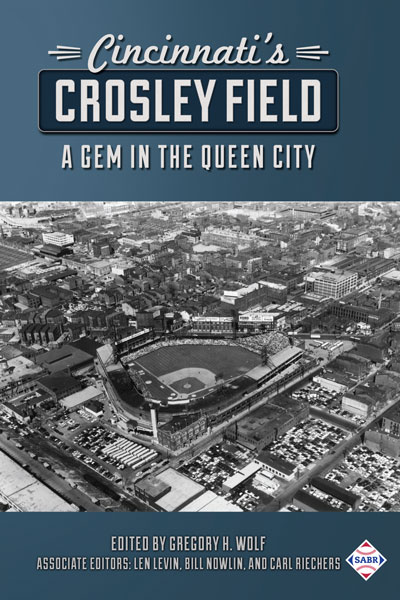 Add this new book from the SABR Digital Library to your collection, on one of baseball's classic crown jewels:
Cincinnati's Crosley Field: A Gem in the Queen City
Edited by Gregory H. Wolf
Associate Editors: Len Levin, Bill Nowlin, and Carl Riechers
ISBN (paperback): 978-1-943816-75-0, $19.95
ISBN (e-book): 978-1-943816-74-3, $9.99
311 pages, 8.5″ x 11″
Click here to read the full description of this book at SABR.org.
SABR members, get this e-book for FREE!
SABR members will get discounted rates for all Digital Library publications, including e-book editions for free. Visit SABR.org/ebooks for a list of all titles.
Having trouble downloading our e-books? To view PDF files on your computer, click here to download the free Adobe Reader software. Having trouble downloading e-books to your Kindle, Nook, Sony Reader or iPad? Click here for additional help.
---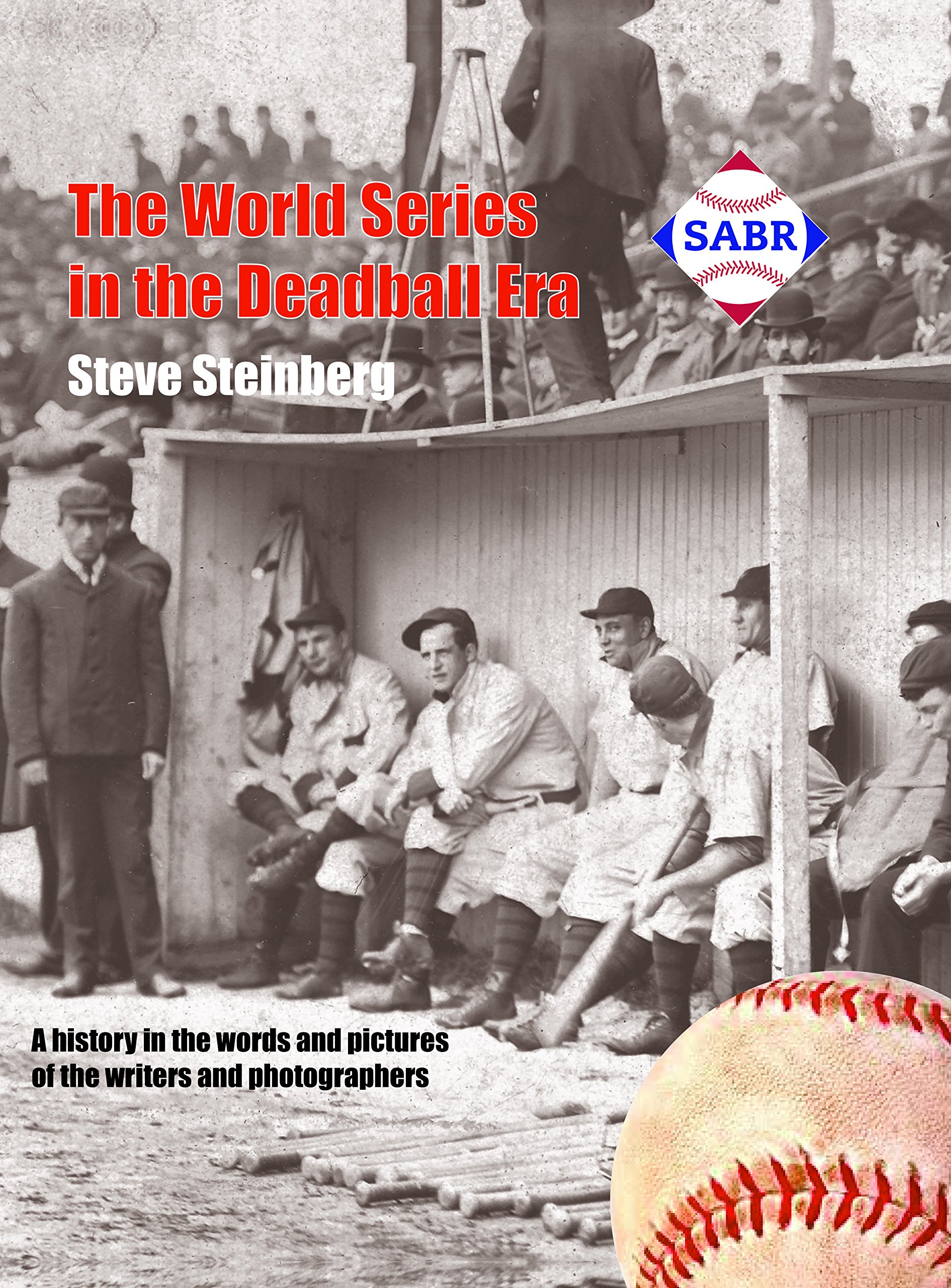 A special new publication produced by SABR's Deadball Era Research Committee vividly brings back the exploits of Ty Cobb, Christy Mathewson, Home Run Baker, and Babe Ruth to life with more than 250 rare photos:
The World Series in the Deadball Era: A History in the Words and Pictures of the Writers and Photographers
Edited by Steve Steinberg
Foreword by Dr. Charles Alexander
Published by St. Johann Press
ISBN (hardcover): 978-1-9379-4345-5, $45.00
306 pages, 8.5″ x 11″

Click here for a complete description of this book at SABR.org.
This book is available for purchase from Amazon.com, your local bookstore, or directly from the publisher at St. Johann Press.
Buy the book:

---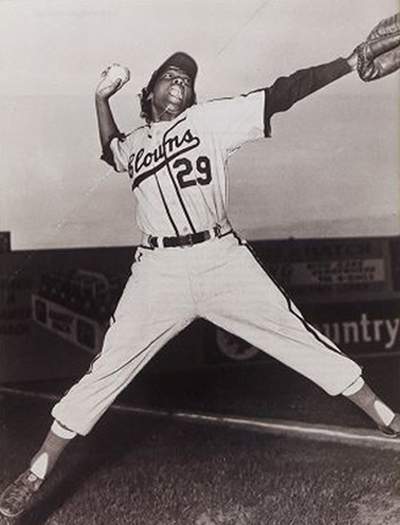 SABR's Women in Baseball Committee will award one $500 scholarship to a high school senior in its inaugural Women in Baseball Essay Contest in 2018.
Students must write an essay of 1,500 words or less addressing the following question: "Choose one person or event in women's baseball history that you believe has made a significant impact on the game and explain the importance."
Click here to download the 2018 SABR Women in Baseball Scholarship application and style guidelines (PDF)
All applications must be e-mailed or postmarked by August 13, 2018, and sent to Dr. Leslie Heaphy at Lheaphy@kent.edu.
Click here for complete details and submission criteria.
---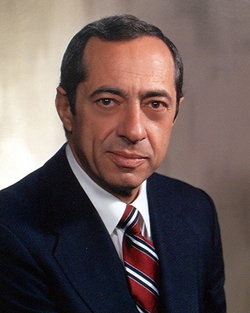 Three new biographies were posted this week as part of the SABR Baseball Biography Project, which brings us to a total of 4,606 published biographies. Here are the new bios published this week:
All new biographies can be found here: SABR.org/bioproj/recent
Search for any SABR biography: You can now visit sabr.org/bioproj_search to search for any player — or manager, executive, scout, spouse, broadcaster, or umpire — who appears in the SABR BioProject. You can also browse all of these BioProject categories and a lot more, including 300-game winners, Hall of Famers, 1960s All-Stars, or Negro Leaguers, at our Browse page: sabr.org/bioproj/browse.
Read bios from SABR's No-Hitters book: In SABR's No-Hitters, edited by Bill Nowlin and published in 2017, we focused on pitchers who threw no-hitters and the no-hitters they threw. All of the biographies — from Hall of Famers such as Bob Feller, Sandy Koufax, and Randy Johnson to more obscure pitchers such as Larry Corcoran, Charlie Robertson, and Dallas Braden — that appeared in No-Hitters can now be read online at the SABR BioProject. More game summaries from the No-Hitters book will be posted at the SABR Games Project soon. You can also download the No-Hitters e-book for free or purchase the paperback edition at 50% off by clicking here.
---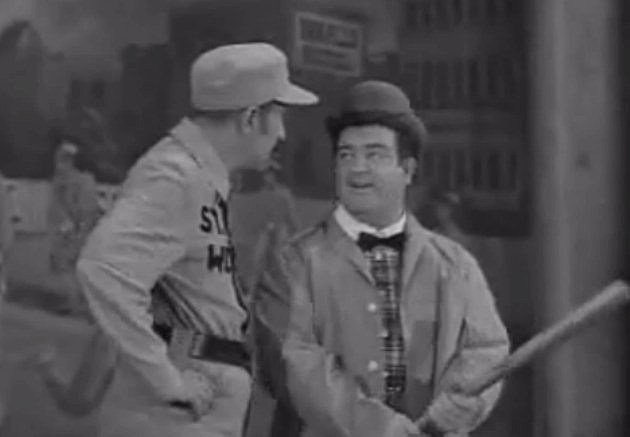 The SABR Baseball Biography Project includes thousands of biographies on major-league players, managers, scouts, and umpires. But we also like to tell stories of people who had a notable impact on the world outside of the game we love, too — including politicians, business owners, lawyers, activists, actors, writers, and star athletes in other sports.
Now we have a page dedicated to these biographies at SABR.org:
https://sabr.org/category/demographic/famous-outside-baseball
Click the link above to find SABR biographies on such figures as U.S. Senator Jim Bunning, Olympic gold medalist Jim Thorpe, World War II codebreaker and LPGA co-founder Helen Dettweiler, College Football Hall of Famer Charlie Berry, the "Singing Cowboy" Gene Autry, comedian Lou Costello, University of Kentucky basketball legend Cotton Nash, Negro Leaguer and Hollywood actor Edgar "Blue" Washington … and, of course, catcher-turned-spy Moe Berg.
---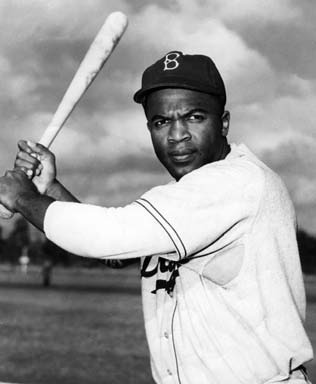 One new game story was posted this week as part of the SABR Games Project. Here is the new game story:
New Games Project stories can be found at SABR.org/gamesproject/recent. Find all published Games Project articles at SABR.org/GamesProject.
If you have any questions about the Games Project, please contact Mike Huber. To request an assignment, please contact Steven C. Weiner. After the article has been completed in accordance with our Authors' Guidelines, please submit it to Len Levin, who will initiate the editing process and get your story started toward publication.
Get involved: Have memories of a game you attended? Or a game you watched that caught your interest? Write about it! Writing for the Games Project is an easy way to get involved as a SABR member. Find out how by reading the Games Project FAQs section or checking out the Authors' Guidelines. We have editors and fact checkers who are willing to help you write your first article.
Read all articles from SABR book on greatest games at Milwaukee's County Stadium: In SABR's From the Braves to the Brewers: Great Games and Exciting History at Milwaukee's County Stadium, edited by Gregory H. Wolf and published in 2016, we told the stories of memorable moments from the heart of the Badger State. All of the stories that appeared in this book are now available to be read online at the SABR Games Project by clicking here.
---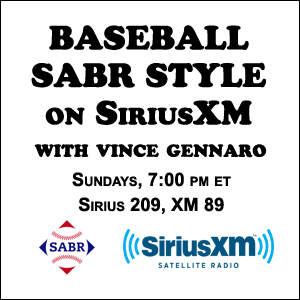 Behind the Numbers: Baseball SABR Style on SiriusXM, a radio show hosted by SABR President Vince Gennaro, is back for the 2018 season at its regular time: 7:00-8:00 p.m. ET on Sundays, on MLB Network Radio.
There is no new show this week, which will include highlights from recent interviews with Ben Reiter of Sports Illustrated and Scott Miller of Bleacher Report.
You can listen to archives of recent episodes on-demand on the SiriusXM Internet Radio App. Click here to learn more.
Behind the Numbers: Baseball SABR Style on SiriusXM focuses on examining and interpreting the statistical analysis that plays a critical role in baseball today. It airs weekly throughout the year on MLB Network Radio, available to subscribers nationwide on XM channel 89, Sirius channel 209, and on the SiriusXM Internet Radio App.
---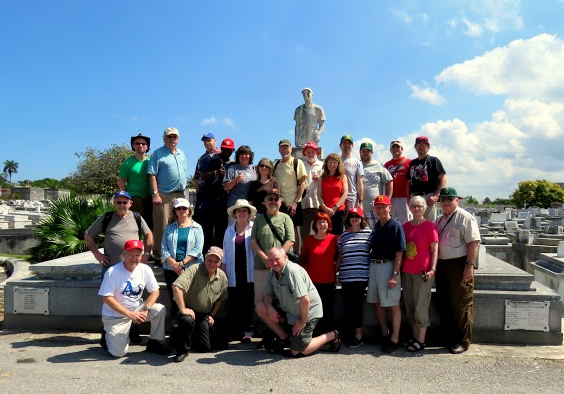 SABR member Kit Krieger of Cubaball Tours is pleased to announce that the 19th annual baseball tour of Cuba will be conducted from September 23-30, 2018.
Highlights of the tour include five games of the 58th National Series in five different ballparks; meetings with current and veteran players, including Luis Zayas, the last surviving member of the fabled Havana Sugar Kings living in Cuba, and Sigfredo Barros, the baseball beat writer for Granma, the national newspaper of Cuba; a visit to the monuments erected in Colon Cemetery, including the gravesites of Adolfo Luque and Hall of Famer Jose Mendez Caridad; seminars on contemporary Cuba, including US-Cuban relations, and more.
The tour, which is limited to 25 people, is licensed by the Treasury Department's Office of Foreign Asset Control and complies with US requirements for travel to Cuba. Click here for complete details.
Contact Kit Krieger (ejkrieger@shaw.ca) to register.
---
In Memoriam
Norm King, 61, of Ottawa, Ontario, died on July 31, 2018, after a nine-month fight with a rare form of bile duct cancer. He joined SABR in 2010 and quickly became a prolific contributor to the SABR BioProject and Games Project. He was the lead editor and author of Au jeu/Play Ball: The 50 Greatest Games in the History of the Montreal Expos, published in 2016, and wrote biographies and game stories for a number of other SABR books. He was also in the process of completing his second book on the Expos entitled 1979: The First Great Season for McFarland & Co. He was an active member of SABR's Quebec Chapter and a friendly face at the SABR national convention each year. He and his loving wife, Lucile McGregor, traveled the world including most of Western Europe, Egypt, Australia and New Zealand, and virtually every MLB city. He worked for 29 years for the Government of Canada before retiring in 2012. A community activist with a passion for human rights, Norm's lobbying led the House of Commons to establish Canada's National Day of Remembrance and Action on Mass Atrocities in 2010. He is survived by his loving wife, Lucile; along with his mother, Shandel; brother Howard (late Gail) and sister Barbara Chernack (Michael), all of Montreal. A funeral service was held on Thursday, August 2 in the Central Chapel of Hulse, Playfair & McGarry in Ottawa, with interment in the Jewish Memorial Garden in Osgoode. In lieu of flowers, donations in memory of Norm to the Bruyere Foundation would be greatly appreciated. Click here to read the full obituary.

---
We've heard your feedback: Some of you have said you look forward to "This Week in SABR" every Friday, but sometimes there are just too many compelling articles and announcements to read every week. We're not complaining — hey, keep up the great work! — but we know the feeling. So in an effort to make the length of this newsletter more manageable to read, we'll summarize some of the repeating/recurring announcements in a special "In Case You Missed It (ICYMI)" section of "This Week in SABR".
Here are some major headlines from recent weeks that we don't want you to miss:
All previous editions of This Week in SABR can be found here: https://sabr.org/content/this-week-in-sabr-archives.
---
We'd like to welcome all of our new SABR members who have joined this week. You can find all Members-Only resources at members.sabr.org and the Membership Handbook can be downloaded here.
Please give these new members a warm welcome and help them make the most of their membership by giving them the opportunity to get involved in their local chapter or a research committee.
You can find contact information for any SABR member in the online membership directory (SABR.org/directory).
| Name | Hometown | | | Name | Hometown |
| --- | --- | --- | --- | --- | --- |
| David Barry | Indianapolis, IN | | | Bobby Park | Henderson, KY |
| Scott Bush | Charleston, SC | | | Hector Perez Gomez | Barcelona, ESP |
| Peter Campbell | Lincoln, RI | | | Kevan Roskam | Tahoe City, CA |
| Keith Clingman | New York, NY | | | Terry Russell | Pasadena, TX |
| Jeremy Diamond | Toronto, ON | | | David Vondle | Alexandria, VA |
| Art Edwards | Herndon, VA | | | Gerald Walker | Elizabethtown, KY |
| Lou Fuoco | Cambridge, MA | | | | |
---
Here are the new research committee updates this week:
Statistical Analysis: Check out the new Statistical Analysis Committee website at sabrstatanalysis.blog or follow us on Twitter at @SabrStat for timely updates and discussion.
Games Project: For more updates from the SABR Games Project, check out the committee's revived page on Facebook. "Like" our page and contribute to the discussion at Facebook.com/SABRGames.
Find all SABR research committee newsletters at SABR.org/research.
---
Here are the new regional chapter updates this week:
Visit SABR.org/chapters for more information on SABR regional chapters.
---
Here is a list of upcoming events on the SABR calendar:
All SABR meetings and events are open to the public. Feel free to bring a baseball-loving friend … and make many new ones! Check out the SABR Events Calendar at SABR.org/events.
---
Here are some recent articles published by and about SABR members:
Read these articles and more at SABR.org/latest.
---
This Week in SABR is compiled by Jacob Pomrenke. If you would like us to include an upcoming event, article or any other information in "This Week in SABR," e-mail jpomrenke@sabr.org.
Have trouble reading this e-mail? Click here to view this week's newsletter on the web.
Are you receiving our e-mails? "This Week in SABR" goes out by e-mail to all members on Friday afternoons. If they're not showing up, try adding "sabr.notes@sabr.org" to your contact list to ensure they show up in your inbox (and not the spam folder.)
---
Originally published: August 3, 2018. Last Updated: April 3, 2020.
https://sabr.org/wp-content/uploads/2020/03/research-collection4_350x300.jpg
300
350
admin
/wp-content/uploads/2020/02/sabr_logo.png
admin
2018-08-03 15:00:00
2020-04-03 14:38:18
This Week in SABR: August 3, 2018