This Week in SABR: March 27, 2020

Welcome to "This Week in SABR!" Click here to view this week's newsletter on the web. Here's what we've been up to as of March 27, 2020:
---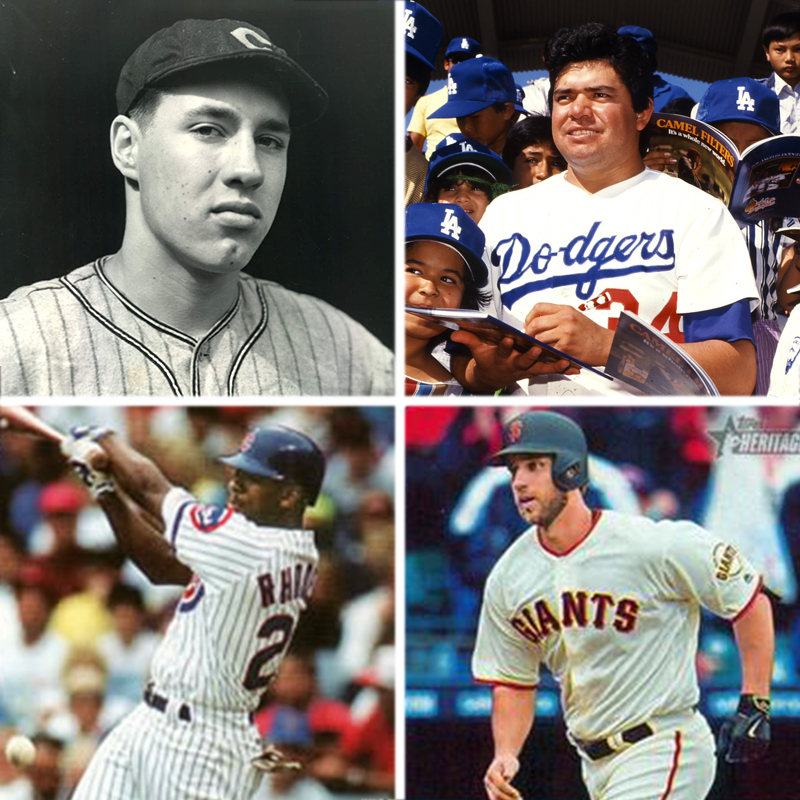 Opening Day memories can last a lifetime. And on the most unusual Opening Day any of us have ever experienced — a day without live baseball — it's all those great old stories that will help us pass the time until games can resume.
At SABR.org, we invite you to check out a few of our favorite stories from Opening Days past — from Bob Feller's no-hitter for the Cleveland Indians in 1940 to Fernando Valenzuela's dazzling debut with the Los Angeles Dodgers in 1981 to Tuffy Rhodes's legendary 3-home run day at Wrigley Field in 1994 to Madison Bumgarner's double dingers for the San Francisco Giants in 2017.
Those stories and dozens of others from Opening Day can be found at the SABR Games Project by clicking here.
You can also take advantage of the rest of SABR's vast research collection to help shorten the wait for Opening Day. The most recent edition of Green Cathedrals is available now from the SABR Digital Library, and so are more than 50 other original and classic SABR books that are free to download for all members. The spring Baseball Research Journal as well as a new book about the Federal League are soon to be released. You can listen to podcast archives from SABRcast with Rob Neyer or check out 500+ interviews in the SABR Oral History Collection. Browse through the SABR BioProject or the Baseball Research Journal archives for thousands of stories on baseball players, teams, and events from Hank Aaron to Don Zimmer.
Throughout all the turmoil, SABR will continue to fulfill its mission to provide baseball research tools and disseminate baseball research.
---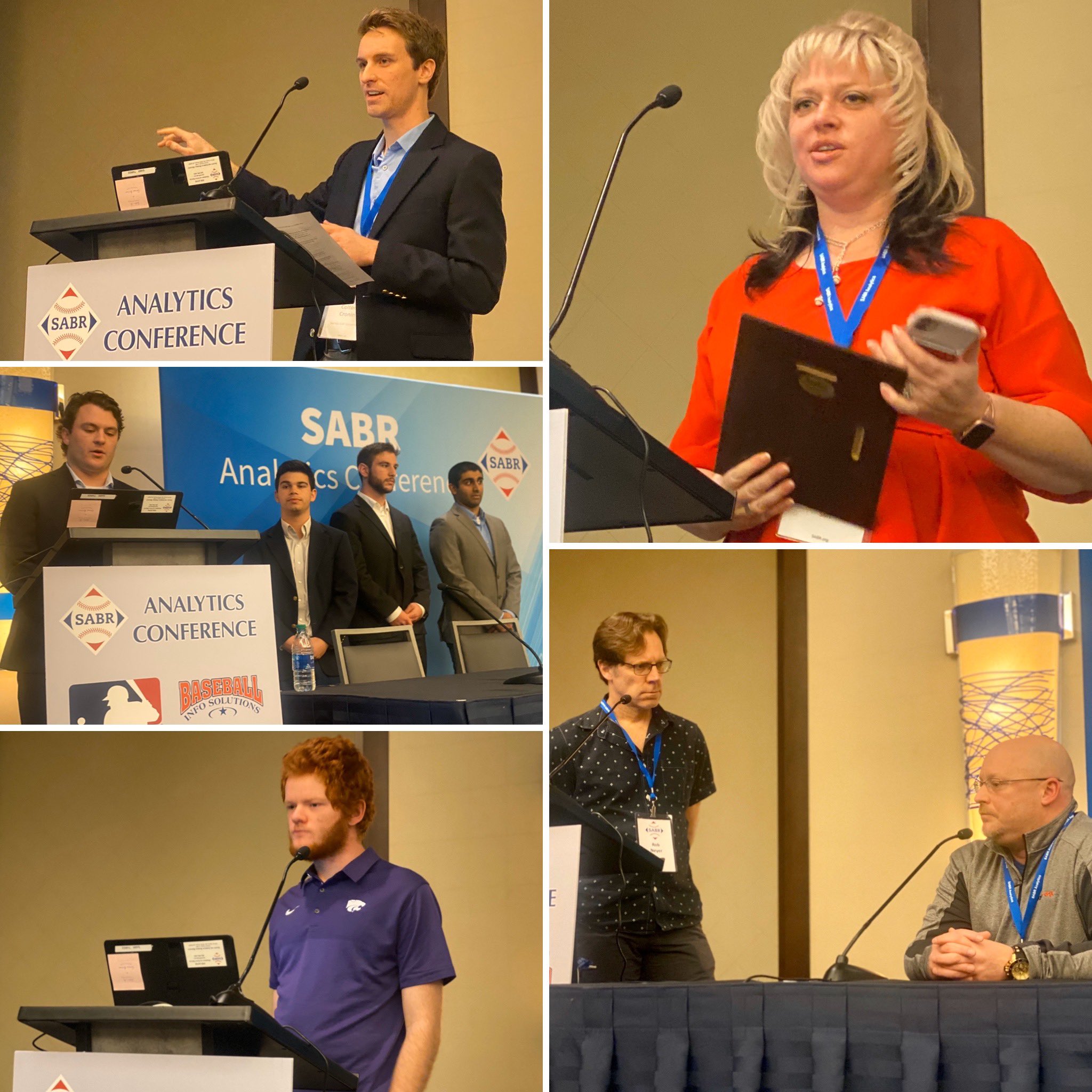 Couldn't make it to Arizona for the SABR Analytics Conference? Visit SABR.org/analytics for full coverage of this exciting "virtual" event that brought together the top minds in the baseball analytics community in 2020. Find stories and multimedia clips from our panel discussions and research presentations, photo galleries, and much more.
In an effort to ensure the health and safety of our attendees during the ongoing coronavirus (COVID-19) situation, all SABR Analytics Conference panels and presentations are available to view online through a livestream at our YouTube channel and at SABR.org/analytics.
Click on a link below for more multimedia highlights from the 2020 SABR Analytics Conference:
For more coverage of the 2020 SABR Analytics Conference, visit SABR.org/analytics.
---
The SABR office, housed at Arizona State University's Walter Cronkite School of Journalism and Mass Communication in Phoenix, Arizona, has been closed indefinitely due to the ongoing coronavirus (COVID-19) situation. Staff members will work remotely until it is advisable to resume normal operations on-site.
On Monday, March 16, ASU announced that all in-person classes would transition to online instruction for the rest of the spring semester through the end of April. A reassessment of the situation will take place at that time. Please contact a member of the SABR staff by email or phone with any questions.
As a 501(c)3 nonprofit organization, SABR is dedicated to fostering research and disseminating the history and record of baseball, with thousands of articles, interviews, and research resources available online at SABR.org. SABR features 75 regional chapters and 30 research committees, producing three annual publications — two editions of The Baseball Research Journal and The National Pastime — in addition to other print and e-books throughout the year.
Thanks to all SABR members, supporters, and partners for your patience and understanding.
---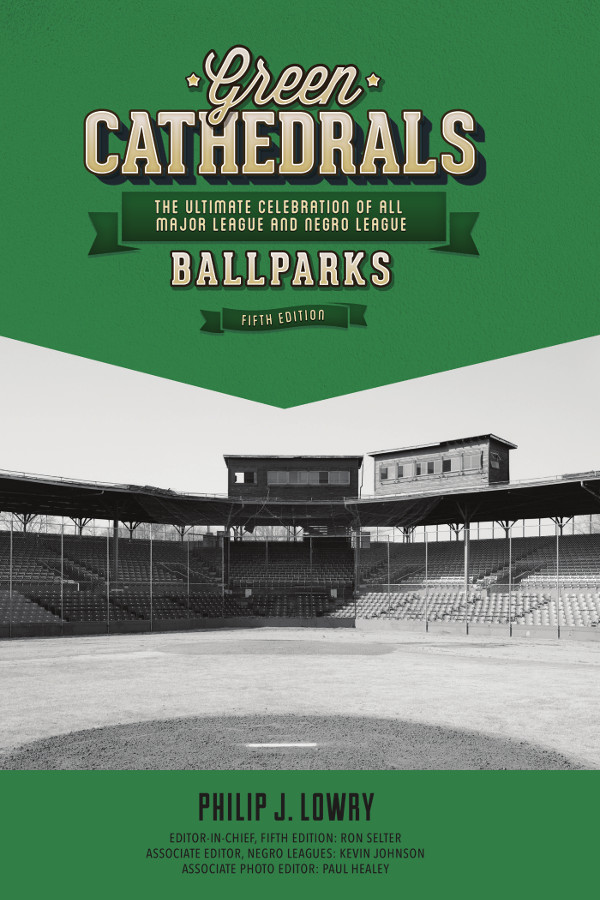 Add a majestic book on baseball palaces to your collection from the SABR Digital Library:
Green Cathedrals: The Ultimate Celebration of All Major League and Negro League Ballparks, Fifth Edition
Author: Philip J. Lowry
Editor-In-Chief: Ron Selter
Associate Editor, Negro Leagues: Kevin Johnson
Associate Photo Editor: Paul Healey
ISBN (e-book) 978-1-9438-1656-9, $9.95
ISBN (paperback): 978-1-9438-1657-6, $29.95
8.5″ x 11″, 332 pages
Click here to read a full description of this book at SABR.org.
SABR members, get this e-book for FREE!

Having trouble downloading our e-books? To view PDF files on your computer, click here to download the free Adobe Reader software. Having trouble downloading e-books to your Kindle, Nook, Sony Reader or iPad? Click here for additional help.
SABR members will get discounted rates for all Digital Library publications, including e-books for free and 50% discounts on paperback editions. For more titles, visit SABR.org/ebooks.
---
Join us in Baltimore to celebrate a special occasion this summer: SABR's 50th annual convention! Conference and hotel registration for SABR 50 — scheduled for July 15-19, 2020, at the Hyatt Regency Inner Harbor in Baltimore — is now available at SABR.org/convention.
Click here for complete details on the SABR 50 All-Inclusive Package, Early-Bird Registration, and optional sessions. Or click here to register for SABR 50.
Attendees at our SABR 50 convention this summer in Baltimore will have a special opportunity to visit Camden Yards for an exclusive Day at the Ballpark session on the morning of Thursday, July 16 to hear from Baltimore Orioles executives and players. Guest speakers and more details will be announced later this spring. Access to the Day at the Ballpark session at Camden Yards is included in your registration for SABR 50. We'll return to Camden Yards on Friday night for a game between the Orioles and Tampa Bay Rays.
Our featured speakers for SABR 50 are expected to include:
Tim Kurkjian, ESPN analyst, author of three baseball books, and Maryland native
Janet Marie Smith, who oversaw the building of Camden Yards and the revitalization of Baltimore's waterfront
Sig Mejdal, Baltimore Orioles Vice President and Assistant GM
Click on a link below for more information about SABR 50.
Visit SABR.org/convention to learn more.
---
Reviewers are needed to evaluate abstracts submitted as potential presentations at the SABR 50 convention this summer in Baltimore. You can help decide which ones make the cut! If interested, volunteer by contacting Neal Traven at beisbol@alumni.pitt.edu.
Click here to learn more about the submission guidelines for SABR 50 presentations.
To learn more about SABR 50, or to register, visit SABR.org/convention.
---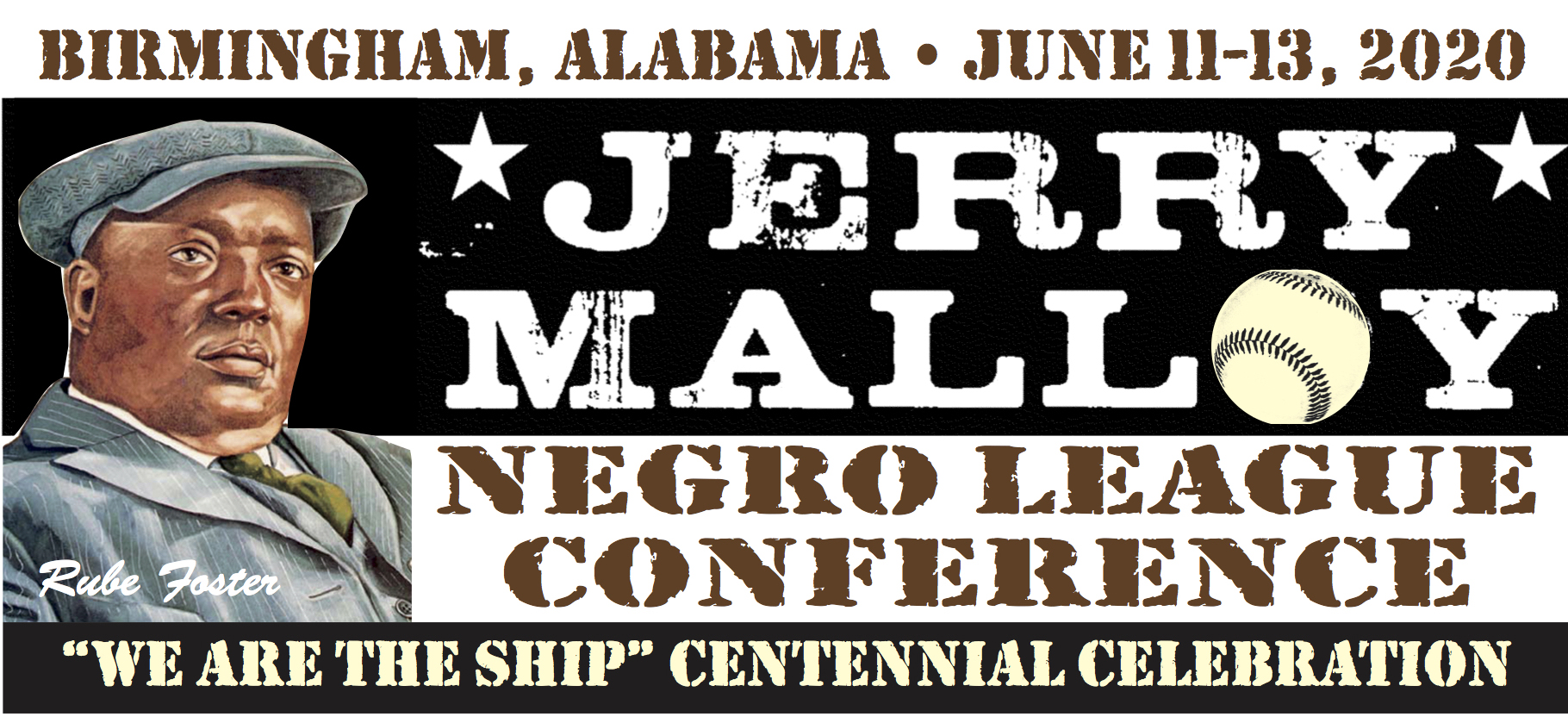 SABR's Negro Leagues Committee will award $1,000 scholarships to high school seniors in its 12th annual Thomas R. Garrett Scholarship essay contest in 2020. Students must write a 1,200-word essay answering a question related to one of the Negro League figures who are the namesakes of the scholarships.
Visit SABR.org/malloy to learn more about each scholarship or to download an application. All applications must be sent or postmarked no later than May 4, 2020, and emailed to Dr. Leslie Heaphy at Lheaphy@kent.edu.
Eligible applicants must be 1) a current high school senior, 2) anticipating completion of high school diploma at the time of application, 3) planning to pursue a degree at an accredited U.S. post-secondary institution, and 4) carrying a minimum 2.5 GPA at the end of their junior year of high school.
Click here to read the full announcement at SABR.org.
---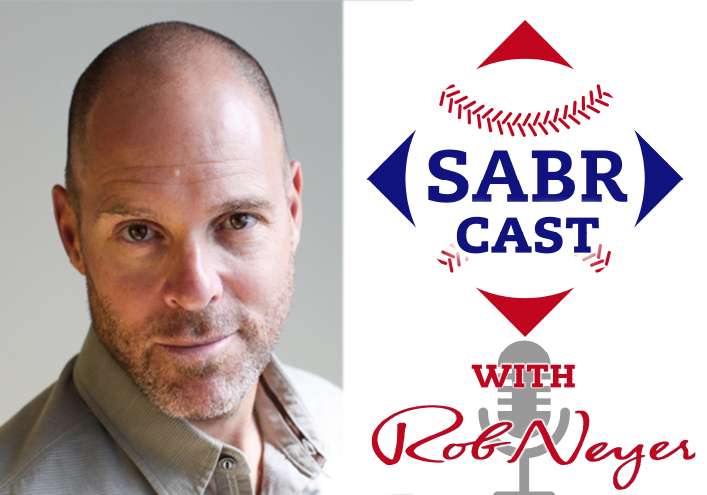 Listen to a new episode of SABRcast with Rob Neyer, a new weekly podcast hosted by award-winning author and longtime SABR member Rob Neyer.
Visit SABR.org/sabrcast to listen to Episode #52 — our guest this week is SABR member Jason Turbow, the best-selling author of three baseball books, They Bled Blue on the 1981 Los Angeles Dodgers; Dynastic, Bombastic, Fantastic on the 1970s Oakland A's; and The Baseball Codes on the game's unwritten rules. His byline has appeared regularly at Wired.com, the New York Times, the Wall Street Journal, San Francisco Magazine, Slam Magazine, and many other websites.
Subscribe to SABRcast on your favorite podcast networks, including Apple Podcasts, Spotify, Stitcher, or Google Play, and listen to each episode as soon as it's released on Mondays. To learn more, visit SABR.org/sabrcast.
---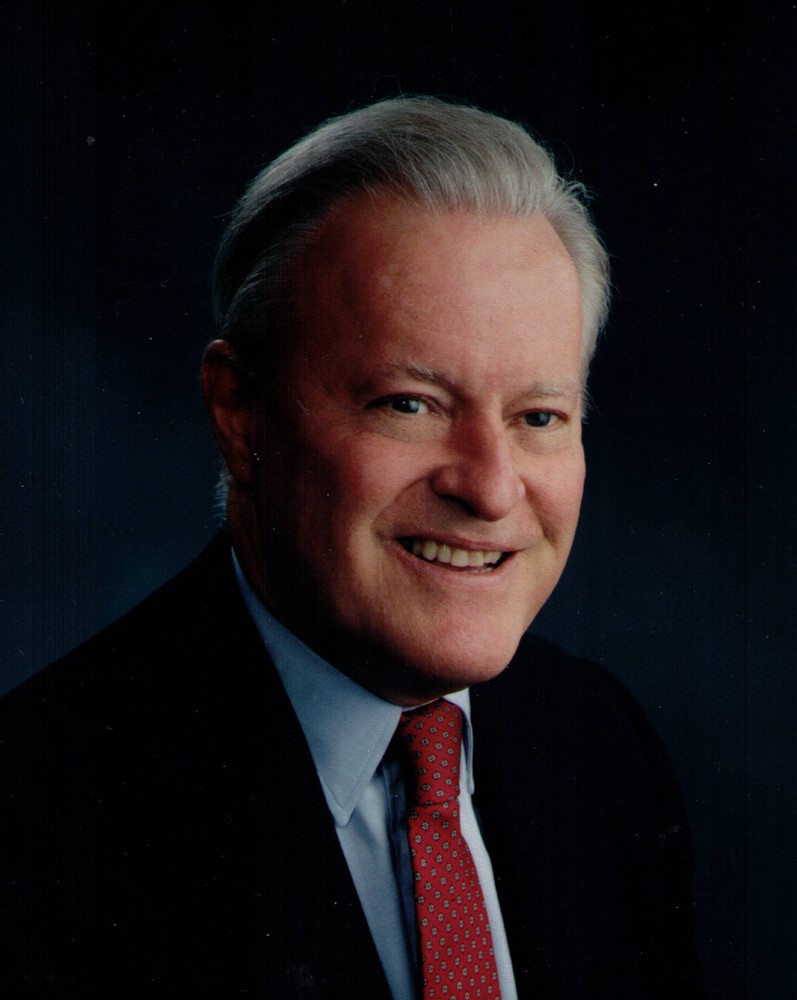 Five new biographies were posted this week as part of the SABR Baseball Biography Project, which brings us to a total of 5,114 published biographies. Here are the new bios published this week:
All new biographies can be found here: SABR.org/bioproj/recent
Search for any SABR biography: You can now visit sabr.org/bioproj_search to search for any player — or manager, executive, scout, spouse, broadcaster, or umpire — who appears in the SABR BioProject. You can also browse all of these BioProject categories and a lot more, including 300-game winners, Hall of Famers, 1960s All-Stars, or Negro Leaguers, at our Browse page: sabr.org/bioproj/browse.
---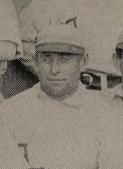 Twenty-one new game stories were posted this week as part of the SABR Games Project. Here are the new game stories:
New Games Project stories can be found at SABR.org/gamesproject/recent. Find all published Games Project articles at SABR.org/GamesProject.
Get involved: Have memories of a game you attended? Or a game you watched that caught your interest? Write about it! Writing for the Games Project is an easy way to get involved as a SABR member. Find out how by reading the Games Project FAQs section or checking out the Authors' Guidelines. We have editors and fact checkers who are willing to help you write your first article.
Read all stories from Wrigley Field greatest games book online: In Wrigley Field: The Friendly Confines at Clark and Addison, edited by Gregory H. Wolf and published in 2019, we delivered an ode to that storied ballpark, evoking its history through detailed retellings of 100 games played there, including not only historic triumphs and defeats of the Chicago Cubs (and the Federal League Whales), but also Negro Leagues matchups, youth championships, and even games by the All-American Girls Professional Baseball League. You can read all of the game stories from our Wrigley Field book online now at the SABR Games Project. Click here to download your free Wrigley Field e-book or get 50% off the paperback edition at SABR.org.
---
Behind the Numbers: Baseball SABR Style on SiriusXM, a radio show hosted by former SABR Board President Vince Gennaro, is back at a new time. Listen to new episodes at 4:00-5:00 p.m. ET on Saturdays on MLB Network Radio.
You can also listen to archives of recent episodes on-demand on the SiriusXM Internet Radio app. Click here to learn more.
Behind the Numbers: Baseball SABR Style on SiriusXM focuses on examining and interpreting the statistical analysis that plays a critical role in baseball today. It airs weekly throughout the year on MLB Network Radio, available to subscribers nationwide on XM channel 89, Sirius channel 209, and on the SiriusXM Internet Radio App.
---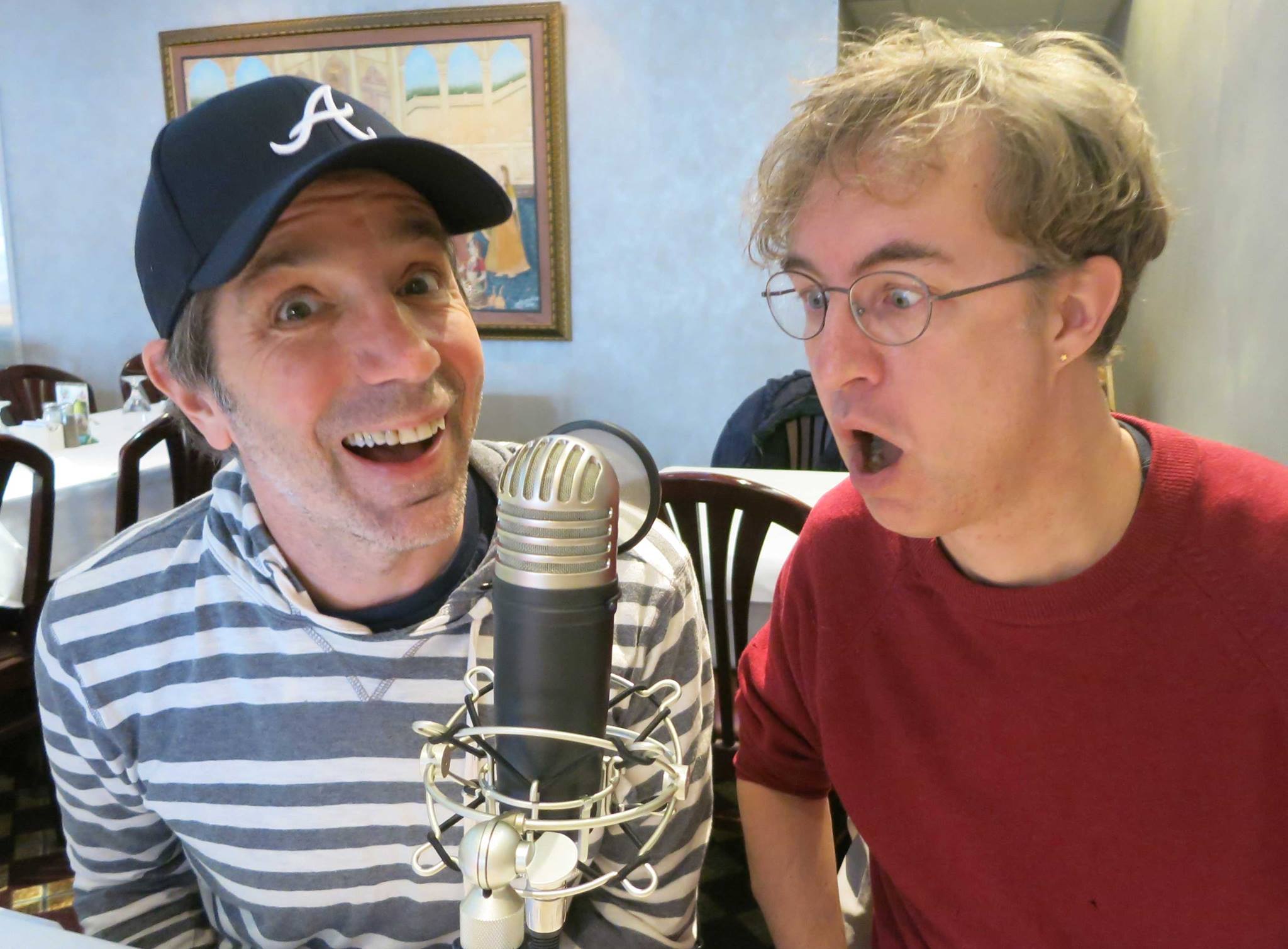 SABR's Baseball and the Media Committee welcomes you to The Baseball Buffet, our monthly roundtable podcast focusing on recent baseball events, the media's coverage of the national pastime, and more.
Buffet #36 (February/March 2020): Here in the time of social distancing — which is basically the norm for us buffet podcast purveyors anyway — we lead off with our nominations for the dumbest things ever said by a team owner or a baseball commissioner. Then, we move onto our analysis of the scandalous way that the Astros and Rob Manfred have handled the Astros scandalous ways. Next up, a look at what no one is looking at because everyone is looking at the Houston Astros. And finishing, as always, with our last bites. (26:59)
Click here to listen to past episodes or learn how to subscribe on your favorite podcast apps.
---
We've heard your feedback: Some of you have said you look forward to "This Week in SABR" every Friday, but sometimes there are just too many compelling articles and announcements to read every week. We're not complaining — hey, keep up the great work! — but we know the feeling. So in an effort to make the length of this newsletter more manageable to read, we'll summarize some of the repeating/recurring announcements in a special "In Case You Missed It (ICYMI)" section of "This Week in SABR".
Here are some major headlines from recent weeks that we don't want you to miss:
All previous editions of This Week in SABR can be found here: https://sabr.org/content/this-week-in-sabr-archives.
---
We'd like to welcome all of our new SABR members who have joined this week. You can find all Members-Only resources at members.sabr.org and the Membership Handbook can be downloaded here.
Please give these new members a warm welcome and help them make the most of their membership by giving them the opportunity to get involved in their local chapter or a research committee.
You can find contact information for any SABR member in the online membership directory (SABR.org/directory).
| Name | Hometown |   |   | Name | Hometown |
| --- | --- | --- | --- | --- | --- |
| Ivan Castaneda | Arlington, VA | | | Daniel Mueller | Brooktondale, NY |
| TJ Ferguson | Buffalo, NY | | | William O'Keefe | Duluth, MN |
| Gene Heck | Moreno Valley, CA | | | Caleb Oser | Madison, WI |
| Keith Helinsky | Middletown, MD | | | Adrien Pilon | Toronto, ON |
| John Lloyd | The Woodlands, TX | | | Rob Snell | Volo, IL |
| Hank Lott | Chicago, IL | | | Richard Starkey | New Freedom, PA |
| John Malkoski | Toledo, OH | | | Travis Valdez | Toronto, ON |
| William McCormack | Fairfield, CT | | | Mark Weninger | Lethbridge, AB |
---
There are no new research committee updates this week.
Find all SABR research committee newsletters at SABR.org/research.
---
Here are the new regional chapter updates this week:
Bresnahan-Mud Hens Chapter: Please give a warm welcome to Ron Kleinfelter and John Malkoski as the new co-chairs of the Bresnahan-Mud Hens Chapter in Toledo, Ohio. Click here to sign up for chapter announcements or learn more about the chapter.
Halsey Hall Chapter: April 2020 newsletter (Minneapolis, MN)
Visit SABR.org/chapters for more information on SABR regional chapters.
---
There are no upcoming events on the SABR calendar.
We strongly recommend that all SABR chapters consider postponing or canceling any large meetings planned through May 1 as a precautionary effort to keep everyone safe and healthy. We encourage SABR chapters to meet "virtually" during this time to talk baseball together using Skype, Zoom, or other online platforms, in order to maintain a sense of community while still observing the CDC's social distancing guidelines for events and gatherings. For more information, check out the SABR Events Calendar at SABR.org/events.
---
Here are some recent articles published by and about SABR members:
Read these articles and more at SABR.org/latest.
---
This Week in SABR is compiled by Jacob Pomrenke. If you would like us to include an upcoming event, article or any other information in "This Week in SABR," e-mail jpomrenke@sabr.org.
Have trouble reading this e-mail? Click here to view this week's newsletter on the web.
Are you receiving our e-mails? "This Week in SABR" goes out by e-mail to all members on Friday afternoons. If they're not showing up, try adding "sabr.notes@sabr.org" to your contact list to ensure they show up in your inbox (and not the spam folder.)
---
Originally published: March 27, 2020. Last Updated: June 17, 2020.
https://sabr.org/wp-content/uploads/2020/06/SABR-LatestNews-TWIS-2016.jpg
250
847
admin
/wp-content/uploads/2020/02/sabr_logo.png
admin
2020-03-27 13:42:01
2020-06-17 23:17:51
This Week in SABR: March 27, 2020