This Week in SABR: March 31, 2017

Welcome to "This Week in SABR!" Click here to view this week's newsletter on the web. Here's what we've been up to as of March 31, 2017:
---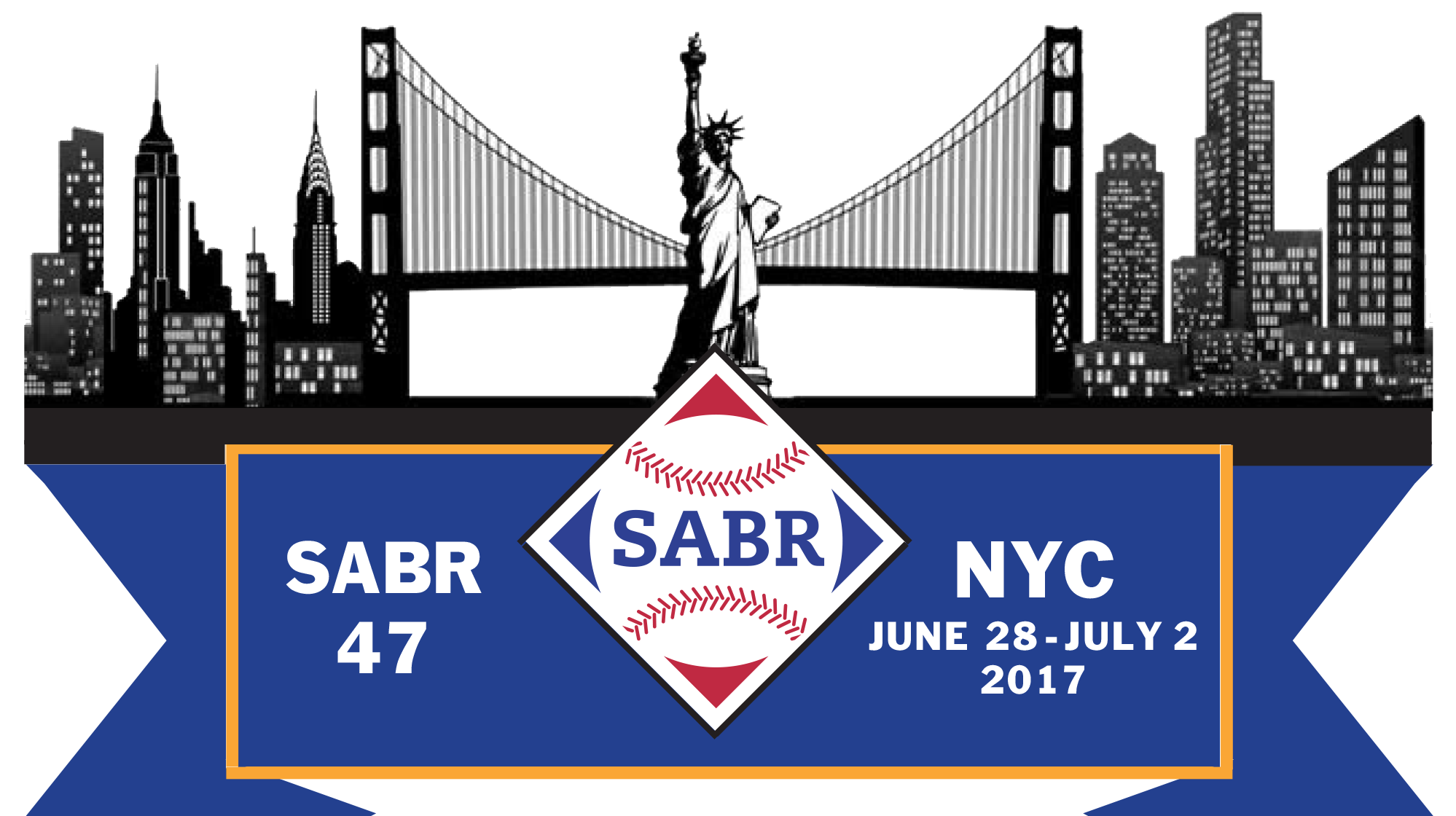 We hope you'll join us for what promises to be a spectacular SABR 47 convention, June 28-July 2, 2017, at the Grand Hyatt New York. Conference and hotel registration is now available. Click here for more information on SABR 47 registration rates, all-inclusive packages, and optional sessions. Or click here to register for SABR 47.
Please note: Our hotel room block at the Grand Hyatt is almost sold out, so be sure to register for SABR 47 soon! If you have already registered for SABR 47 and have trouble booking your room, please contact Deb Jayne at djayne@sabr.org.

This year's SABR National Convention will combine some familiar SABR traditions along with a number of new events. For the second year in a row and third time in four years, SABR will present "A Day at the Ballpark" before the New York Mets game on Friday, June 30 at Citi Field. Special thanks to the Mets staff for this great opportunity and for offering us a large block of tickets in the Big Apple Reserved section at an affordable price. A special ballpark session will be held at Citi Field on Friday afternoon, followed by the game that night between the Mets and the Phillies. More details on the guest speakers will be announced soon, but you can be sure we will have an All-Star lineup.
The Grand Hyatt New York, one of the city's most historic and luxurious hotels, is conveniently located in Midtown Manhattan just steps from Grand Central Terminal and within walking distance of many major attractions, including Times Square, the Empire State Building, and the New York Public Library.
Click on a link below for more information about SABR 47.
Registration: Click here for complete information on SABR 47 registration rates, all-inclusive packages, and optional sessions. Or click here to register for SABR 47! We're again offering a special all-inclusive rate for the annual SABR convention. For $319, a savings of $39 off the regular rate, SABR members can get:
— Full registration to SABR 47 in New York (regular rate: $269)
— 1 ticket in the Big Apple Reserved section to the Mets vs. Phillies game on Friday, June 30 — includes special "A Day at the Ballpark" pregame session at Citi Field and round-trip subway transportation ($50 value)
— 1 ticket to the Awards Reception on Thursday, June 29 ($69 value)
Non-members can pay $394 for the all-inclusive rate. The deadline to register with the all-inclusive rate is Monday, May 1, 2017.
Hotel: The special SABR group rate at the Grand Hyatt New York of $199/night (plus tax) is only available to registered convention attendees. After you register for the SABR 47 convention, you will receive an e-mail confirmation with details on how to book your hotel room at the SABR group rate. There are a limited number of rooms in our group block and it will be virtually impossible to find a comparable rate at a top NYC hotel in the Midtown area, so be sure to register for SABR 47 early!
Awards Reception: SABR will host a special Awards Reception in the early evening on Thursday, June 29 at the Grand Hyatt New York. The Awards Reception will feature the announcement of SABR's annual awards — including the Bob Davids Award, our highest honor — plus an array of hot and cold hors d'oeuvres and a cash bar. The reception will be held this year in place of the Awards Luncheon. One ticket to the Awards Reception is included in the all-inclusive package or guest tickets are available for $69 when you register for SABR 47.

Research presentations: SABR invites all members to present their research findings to their colleagues attending SABR 47. The deadline to submit your abstract is Sunday, February 26, 2017. Click here for complete details and application form.
We hope you'll join us this summer in New York City! Visit SABR.org/convention to learn more.
For a multimedia look at every SABR convention since 1971, click here.
---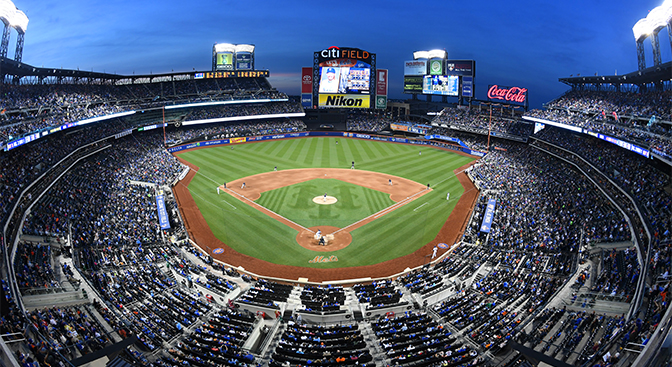 With generous funding from The Anthony A. Yoseloff Foundation, Inc., SABR will award up to four scholarships to high school or college students to attend SABR 47 on June 28-July 2, 2017, in New York City. This scholarship will pay for registration, transportation and lodging (double occupancy) up to a total value of $1,250.
The objective of this scholarship fund is to encourage high school and college-level student engagement with baseball research and to engender an active interest in baseball and SABR. The Yoseloff scholarship is to assist young researchers who want to attend SABR's annual convention and to introduce them to fellow SABR members. Through this fund, SABR hopes to inspire future baseball research, expose students to high-quality research and build the research capability of interested students.
All applications must be postmarked or e-mailed to Jeff Schatzki at jschatzki@sabr.org no later than Saturday, April 1, 2017.
Click here for complete details and criteria.
---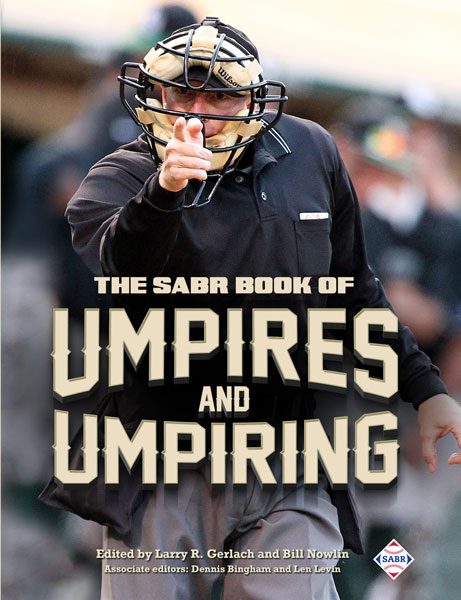 Make the right call and add this new baseball book from the SABR Digital Library to your collection:
The SABR Book on Umpires and Umpiring
Edited by Larry R. Gerlach and Bill Nowlin
Associate editors: Dennis Bingham and Len Levin
ISBN (paperback): 978-1-943816-45-3, $21.95
ISBN (e-book): 978-1-943816-44-6, $9.99
8.5 x 11″, 484 pages
This nearly 500-page book on umpires and umpiring is the collaborative work of 34 members of the Society for American Baseball Research. It is, in effect, a companion book to another SABR title, Can He Play? A Look at Baseball Scouts and their Profession, edited by Jim Sandoval and Bill Nowlin.
The SABR Book on Umpires and Umpiring includes biographies of all the umpires in the National Baseball Hall of Fame in Cooperstown, other notable arbiters, essays about professional female umpires, umpiring in the Negro Leagues, explorations of the baseball rules, umpire equipment, and much more.
During the course of working on The SABR Book of Umpires and Umpiring, interviews were conducted with 56 major league umpires currently serving, former umpires, supervisors and those involved in umpire administration, and others whose jobs cause them to interact with umpires. It is our hope that we have helped shed light on the umpiring profession past and present, the work involved on the field, and the arduous challenges and sacrifices it takes over a large number of years to become an umpire at the top of the profession. We have tried to look at the occupation of umpiring from many different angles. No one book can cover all facets of the job, but we hope this book had touched on enough to help give readers a fuller appreciation of the game of baseball and those charged with the integrity of the game.
Contributors include: David W. Anderson, Mark Armour, Perry Barber, John Behrend, Dennis Bingham, Alan Cohen, Reynaldo Cruz, Kevin Cuddihy, Reid Duffy, Rob Edelman, Eric Frost, Larry Gerlach, Dennis Goodman, Leslie Heaphy, Harold V. Higham, Joanne Hulbert, Bob Hurte, Gil Imber, Chuck Johnson, Rodney Johnson, Stephen Johnson III, Bob LeMoine, Len Levin, Hank Levy, Bob Luke, Shaun McCready, Clark G. "Red" Merchant, Brian Mills, Bill Nowlin, Albert Piacente, Bill Pruden, David Vincent, Bob Webster, Chris Williams, and Herb Wilson.
SABR members, get this e-book for FREE!
Having trouble downloading our e-books? To view PDF files on your computer, click here to download the free Adobe Reader software. Having trouble downloading e-books to your Kindle, Nook, Sony Reader or iPad? Click here for additional help.
SABR members will get discounted rates for all Digital Library publications, including many for free. To find all past titles from the SABR Digital Library, visit SABR.org/ebooks.
---
SABR members, pay attention to the e-mail address that you have on file with SABR; you will receive a message on Tuesday, April 11 with a link to vote online in the 2017 SABR Board of Directors election. The poll will close at 11:59 p.m. Mountain Standard Time on Tuesday, April 25.
The only way to vote online is through the link you will receive by e-mail. All e-mails will come from the address tellers@sabr.org; if you wish to add it to a whitelist in your e-mail client, that may help ensure that you will receive the e-mails. You will receive at least one more voting email between April 11 and April 25 with active voting links.
You can read the candidate biographies, along with full descriptions of the positions and responses the candidates made to a series of questions, in the 2017 SABR Election Guide which is available for download below:
Download the 2017 SABR Election Guide here (PDF)
When you vote, you will find three items on the 2017 Board of Directors ballot: the election of the SABR President, Treasurer, and one (1) Director position — please rank the Director candidates in order of preference. The candidates are:
For President
Vince Gennaro (incumbent)
For Treasurer
For Director (1)
Emily Hawks (incumbent)
Paul Parker
Members who do not have an e-mail address on file with SABR as of April 1, 2017, will receive a paper ballot in the mail. Please do not vote online and send in the paper ballot; if you do, the paper ballot will be discarded, and only the online vote will count.
If you would like to register your e-mail address on file with SABR so you can vote online (and also receive our "This Week in SABR" newsletter on Fridays), please contact Membership Director Deb Jayne at djayne@sabr.org.
---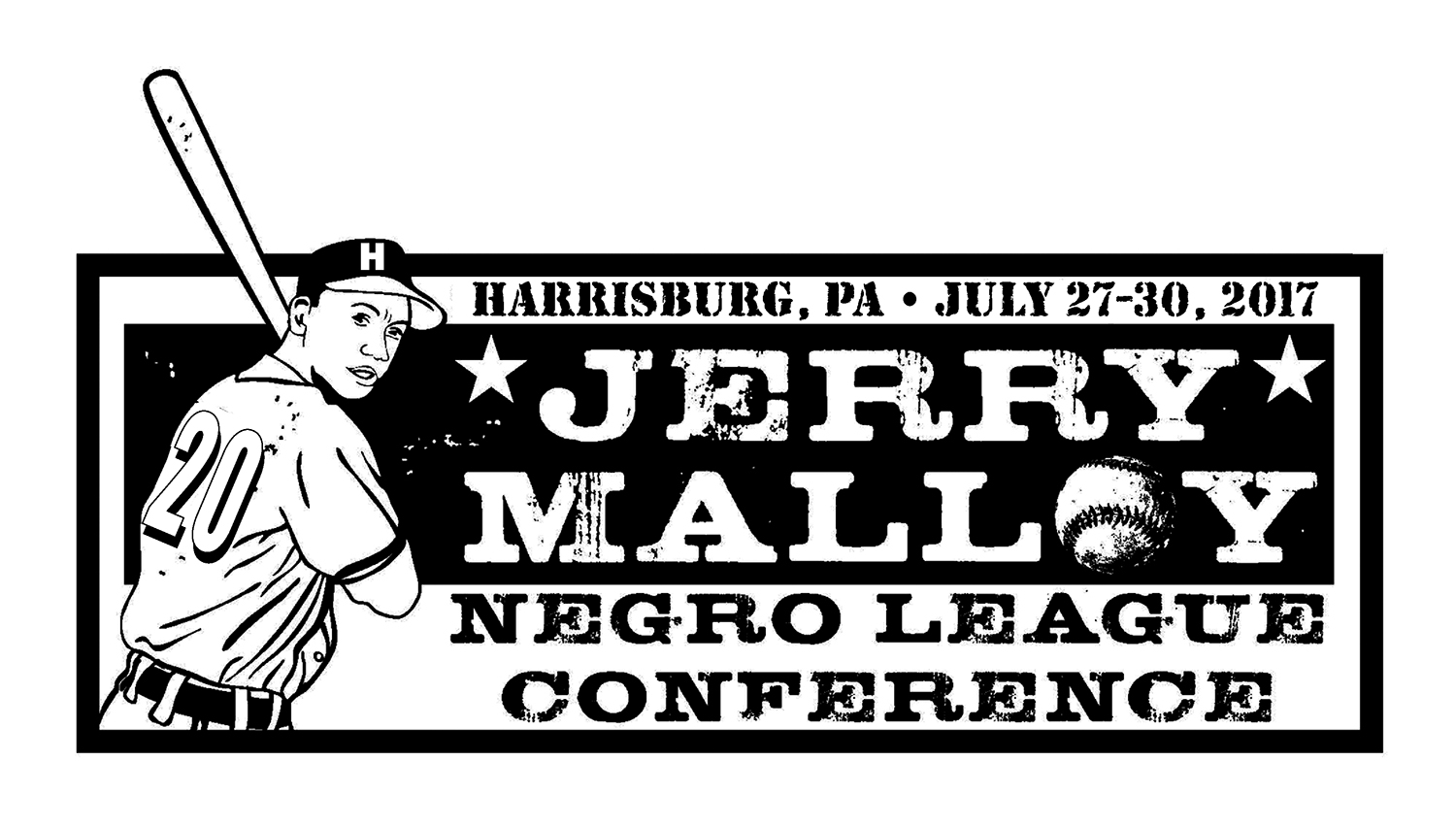 The 20th annual Jerry Malloy Negro League Conference, hosted by SABR's Negro Leagues Research Committee, will be returning to its roots on July 27-30, 2017, in Harrisburg, Pennsylvania, site of the first Negro League conference in 1998.
The Malloy Conference promotes activities to enhance scholarly, educational, and literary objectives. For the past 19 years, the event has been the only symposium dedicated exclusively to the examination and promotion of black baseball history. The conference is open to baseball and history fans of all ages. Each year, monies are targeted to donate books to schools or libraries; raise funds for the Negro Leagues Baseball Grave Marker Project; and award scholarships to high school seniors in a nationwide essay contest and a nationwide art contest.
Visit SABR.org/malloy to learn more about the 2017 Malloy Conference call for papers, essay contest and scholarships, art competition, and school library grants.
---

The Baseball Index (TBI) is an ongoing project of the Society for American Baseball Research to catalog the entirety of baseball literature, from the earliest references to the present day. The index is designed to help baseball researchers find materials that advance their work.
Due to a server failure in the fall of 2015, the old TBI website crashed permanently and the search functionality had to be rebuilt. The new site is now available for all baseball researchers to use at baseballindex.org.
You can use TBI to find bibliographic data (citations) for more than 250,000 books, articles, song sheets, yearbooks, advertisements, films, cartoons, poems, media guides, cartoons, and more. See the Frequently Asked Questions for tips on how to use the new baseballindex.org site, viewing and exporting your search results, and getting the most out of the TBI database.
Find more SABR Research Resources at SABR.org/research/resources.
---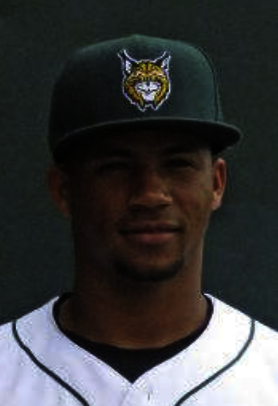 This article by Joseph Wancho was originally published in "Beating the Bushes," the SABR Minor Leagues Committee Spring 2017 newsletter.
It may not have garnered the same interest as Joe DiMaggio or Pete Rose, but Francisco Mejia captured the attention of northeast Ohio in 2016. Mejia was the starting catcher on the Lake County Captains, the low Class A affiliate of the Cleveland Indians. On May 25, 2016, Mejia began a hitting streak that stretched 50 games.
When it ended on August 14, Mejia was the proud owner of the fourth-longest streak in minor-league history. It tied Otto Pahlman's 50-game hit streak for the Danville (IL) Veterans in 1922.
It was the longest such streak since Román Mejia's 55-game streak in 1954. Joe Wilhoit of the Wichita Jobbers owns the top mark with 69. What was the other top mark for hitting streaks? Why, it was none other then "Joltin Joe" DiMaggio, who hit in 61 straight games in 1933 when he was with the San Francisco Seals. Francisco Mejia's streak was the longest by a switch-hitter and by a catcher.
Click here to read the full article at SABR.org.
---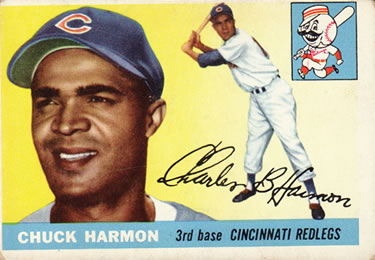 Six new biographies were posted this week as part of the SABR Baseball Biography Project, which brings us to a total of 4,033 published biographies. Here are the new bios published this week:
All new biographies can be found here: http://sabr.org/bioproj/recent
Search for any SABR biography: You can now visit sabr.org/bioproj_search to search for any player — or manager, executive, scout, spouse, broadcaster, or umpire — who appears in the SABR BioProject. You can also browse all of these BioProject categories and a lot more, including 300-game winners, Hall of Famers, 1960s All-Stars, or Negro Leaguers, at our Browse page: sabr.org/bioproj/browse.
1986 Red Sox biographies posted: All biographies from In SABR's The 1986 Boston Red Sox: There Was More Than Game Six, edited by Bill Nowlin and Leslie Heaphy and published in 2016, are now available online. We paid tribute to a dominant Beantown team whose World Series championship remained just out of reach. The 1986 Boston Red Sox includes biographies of every player, coach, broadcaster, and other important figures for the American League champions that year — from stars like Roger Clemens, Wade Boggs, Jim Rice, Dwight Evans, and Dave Henderson, to role players like Tom Seaver and Don Baylor, manager John McNamara, hitting guru Walt Hriniak, and of course — Bill Buckner, Bob Stanley, Calvin Schiraldi, and everyone who played an unforgettable role in the postseason. Click here to read more.
---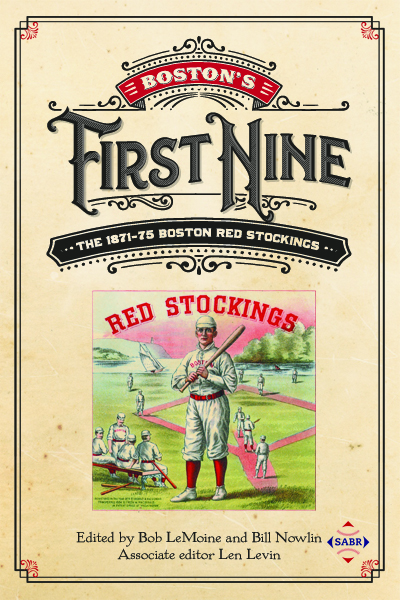 In SABR's Boston's First Nine: The 1871-75 Boston Red Stockings, edited by Bob LeMoine and Bill Nowlin and published in 2016, we focused on the first great dynasty in professional baseball. The Red Stockings won four consecutive pennants in the old National Association, considered by many to be baseball's first major league.
Boston's First Nine includes biographies of all 22 players who played on the team in those years — including five future Hall of Famers, Jim O'Rourke, Al Spalding, Deacon White, George Wright, and Harry Wright — along with fascinating stories of their games, the seasons, the tours of Canada and even England and Ireland, where they took on some of the better cricket players of the British Isles, and beat them, too.

The SABR BioProject biographies that appeared in Boston's First Nine can now be read online at: http://sabr.org/category/completed-book-projects/1871-75-boston-red-stockings
You can also download the e-book for free or purchase the paperback edition at 50% off by clicking here. SABR members can download all SABR Digital Library e-books for free at SABR.org/ebooks.
---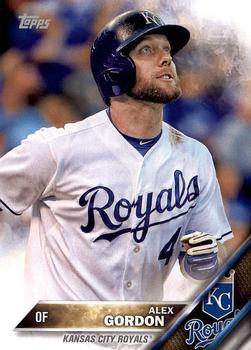 Three new game stories were posted this week as part of the SABR Games Project. Here are the new game stories:
New Games Project stories can be found at http://sabr.org/gamesproject/recent. Find all published Games Project articles at SABR.org/GamesProject.
If you have any questions about the Games Project, please contact Greg Erion. If you want to know if a game is available to write about, please contact Bruce Slutsky. After the article has been completed in accordance with our Authors' Guidelines, please submit it to Len Levin, who will initiate the editing process and get your story ready for toward publication.
Get involved: Have memories of a game you attended? Or a game you watched that caught your interest? Write about it! Writing for the Games Project is an easy way to get involved as a SABR member. Find out how by reading the Games Project FAQs section or checking out the Authors' Guidelines. We have editors and fact checkers who are willing to help you write your first article.
Contributor Release Form: As of January 1, 2017, all writers publishing articles (biographies, essays, game pieces, etc.) are being asked to sign a Contributor Release Form which can be sent via email to jpomrenke@sabr.org or hard copy to SABR, 555 N. Central Ave., Suite #416, Phoenix, AZ 85004. The form only needs to be filed once for all future SABR publications. Click here to download the form.
---
Behind the Numbers: Baseball SABR Style on SiriusXM, a radio show hosted by SABR President Vince Gennaro is back for the Hot Stove League offseason, at a new time: 4:00-5:00 p.m. ET on Sundays, on MLB Network Radio.
This week's show will include highlights from the recent SABR Analytics Conference with clips from the General Manager Panel with Seattle Mariners GM Jerry Dipoto and Arizona Diamondbacks GM Mike Hazen.
You can also listen to archives of recent episodes on-demand on the SiriusXM Internet Radio App, and you can watch video highlights of Behind the Numbers: Baseball SABR Style on SiriusXM on MLB.com. Click here to watch more video highlights of Baseball SABR Style from MLB.com.
Behind the Numbers: Baseball SABR Style on SiriusXM focuses on examining and interpreting the statistical analysis that plays a critical role in baseball today. It airs weekly throughout the year on MLB Network Radio, available to subscribers nationwide on XM channel 89, Sirius channel 209, and on the SiriusXM Internet Radio App.
---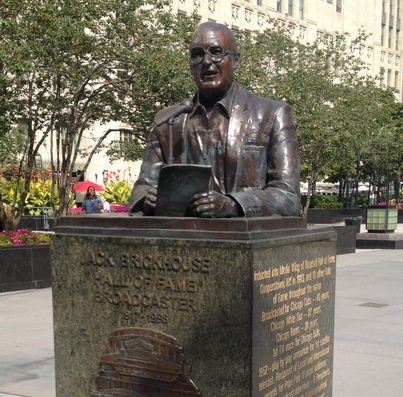 The "Baseball Buffet," a new monthly podcast from the SABR Baseball and the Media Committee, features a get-together and conversation about the latest news and hot-button issues around baseball. This month's podcast includes discussion on offseason transactions; 2016's dramatic rise in home runs; differences in calling a game on TV vs. radio; Spring training memories; and a "few more surprises." Your hosts are:
Each podcast runs about 20-25 minutes, a length which fits quite nicely as a quick listen into your own lunch schedule.
Click here to listen to this month's episode at Soundcloud: https://soundcloud.com/user-579295566/baseball-buffet-3-8-17
---
We've heard your feedback: Some of you have said you look forward to "This Week in SABR" every Friday, but sometimes there are just too many compelling articles and announcements to read every week. We're not complaining — hey, keep up the great work! — but we know the feeling. So in an effort to make the length of this newsletter more manageable to read, we'll summarize some of the repeating/recurring announcements in a special "In Case You Missed It (ICYMI)" section of "This Week in SABR".
Here are some major headlines from recent weeks that we don't want you to miss:
All previous editions of This Week in SABR can be found here: http://sabr.org/content/this-week-in-sabr-archives.
For more information, click here.
---
We'd like to welcome all of our new SABR members who have joined this week. You can find all Members-Only resources at members.sabr.org and the Membership Handbook can be downloaded here.
Please give these new members a warm welcome and help them make the most of their membership by giving them the opportunity to get involved in their local chapter or a research committee.
You can find contact information for any SABR member in the online membership directory (SABR.org/directory).
| Name | Hometown | | | Name | Hometown |
| --- | --- | --- | --- | --- | --- |
| Johnny Asel | Falls Church, VA | | | Ron Morris | Lexington, SC |
| Andy Babiak | Glastonbury, CT | | | Erin Nawrocki | Madison, WI |
| Brian Bye | Oak Lawn, IL | | | Richard Oller | Clyde, TX |
| Benjamin Carella | Lewiston, NY | | | Franklyn Reinstein | W. Bloomfield, MI |
| John Cochran | Oklahoma City, OK | | | Lou Rotter | St. Louis, MO |
| William Eskridge III | Taylors, SC | | | Alex Tremayne | El Dorado, AR |
| Kevin Garrett | Monticello, MS | | | Tim Trumpp | Waterloo, IA |
| David Leach | Victoria, BC | | | Robert Wyble | Bloomingdale, NJ |
| Wayne McElreavy | Claremont, NH | | | | |
---
Here are the new SABR research committee updates this week:
Baseball and the Arts: The new SABR Journal of Baseball Arts is now accepting submissions. We will include contemporary works mixed with masterpieces from the past. We encourage submissions of art, poetry, fiction, memoir, and all musings about baseball. So if you are thinking about a short story, or have one in the works and are looking for a place to publish it, here's the place for you. The length of a story should be less than 5,000 words, and artwork should be original and baseball-related. Email your proposals, finished work, or any questions to artsjournal@sabr.org. Click here to learn more.
Baseball and the Media: MLB Local Flagship/Announcer Database 2017 update
Baseball Records: April 2017 newsletter (click here for Herm Krabbenhoft appendix)
Find all SABR research committee newsletters at SABR.org/research.
---
Here are the new regional chapter updates this week:
Halsey Hall Chapter April 2017 newsletter (Minneapolis, MN)
Best Practices handbook: Chapter leaders, download the updated Chapter Leaders Best Practices Handbook on the Admin Tools page at admin.sabr.org. The handbook offers suggestions and guidelines for meetings, speakers, revitalizing a chapter, and getting publicity for SABR and chapter events.
Visit SABR.org/chapters for more information on SABR regional chapters.
---
Here is a list of upcoming SABR events:
All SABR meetings and events are open to the public. Feel free to bring a baseball-loving friend … and make many new ones! Check out the SABR Events Calendar at SABR.org/events.
---
Here are some recent articles published by and about SABR members:
Read these articles and more at SABR.org/latest.
---
This Week in SABR is compiled by Jacob Pomrenke. If you would like us to include an upcoming event, article or any other information in "This Week in SABR," e-mail jpomrenke@sabr.org.
Have trouble reading this e-mail? Click here to view this week's newsletter on the web.
Are you receiving our e-mails? "This Week in SABR" goes out by e-mail to all members on Friday afternoons. If they're not showing up, try adding "sabr.notes@sabr.org" to your contact list to ensure they show up in your inbox (and not the spam folder.)
---
Originally published: March 31, 2017. Last Updated: April 3, 2020.
https://h2j7w4j4.stackpathcdn.com/wp-content/uploads/2020/03/research-collection4_350x300.jpg
300
350
admin
/wp-content/uploads/2020/02/sabr_logo.png
admin
2017-03-31 15:00:00
2020-04-03 14:38:44
This Week in SABR: March 31, 2017