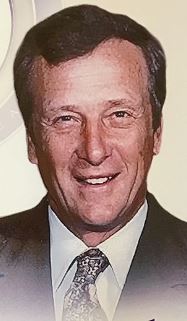 ---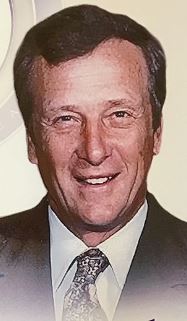 Few if any baseball men have worked harder for longer than Mel Didier. He pitched just two years in Class D, but he spent more than 60 years in professional baseball as a scout and executive. As former Los Angeles Dodgers GM Fred Claire said, "I don't know of anyone who has been in more baseball parks throughout the world."1 Didier possessed a rare eye for talent and had innovative ways of developing it. The wisdom he acquired and his generosity in sharing it made him a mentor to many.
The colorful Cajun had a folksy way of hailing people, and he was a renowned raconteur. Together they formed the title of his 2007 memoir: Podnuh — Let Me Tell You a Story. "He's one of the best storytellers you'll ever run into," said John Gibbons, shortly after Didier died at age 91 in 2017. "He'd just mesmerize you."2
Didier was also the father of major-league catcher Bob Didier. Yet he is perhaps best remembered for setting up one of baseball's most memorable plays: the pinch homer by Kirk Gibson that ended Game One of the 1988 World Series. Thanks to Didier's advance scouting report, the hobbling Gibson looked for and got all of Dennis Eckersley's back-door slider on a full count. The two-out, two-run blow in the bottom of the ninth gave the Los Angeles Dodgers a 5-4 victory. They went on to beat Oakland in five games.
In the 2014 documentary Scout's Honor: The Mel Didier Story, Didier called Gibson's homer the greatest moment by far in his athletic career and his life overall. However, he also took great pride in helping to construct three expansion clubs: the Montreal Expos, Seattle Mariners, and Arizona Diamondbacks. Didier's ability, accomplishments, and character earned him immense respect throughout baseball. "If you wanted something done," said his colleague Buck Showalter, "you give it to Mel Didier and he'll get it done."3
Melvin Joffrion Didier Sr. was born in Marksville, Louisiana, on June 25, 1926. The date has been shown as June 15 and the year is often cited as 1927. However, Didier's wife Elena, who was his devoted partner for the last 40-plus years of his life, gave the facts from his death certificate (for which she supplied his birth certificate). She thought Mel might have shaved a year off his age for professional purposes during his playing days.4
The small city of Marksville is the seat of Avoyelles Parish, in the central part of the state, a little over an hour's drive north of Lafayette. Mel's father was Robert Irby Didier Sr. a prominent banker. The elder Didier was known by his middle name, often pronounced "Oiby" with the local accent. He married Edith Pilcher and they had six sons, of whom Mel was the fifth. His older brothers were Robert Jr., Raymond, Clyde, and Pearce; his younger brother was Gerald.5
Mel Didier was named after Hall of Famer Mel Ott. As he recounted in 2003, "My dad was a great catcher as a young boy. He played with semipros [traveling on weekends from Marksville to Baton Rouge or New Orleans], and he played against and with Mel [who was with a lumber company team in Patterson, Louisiana]. And my mother got to know Mel and really loved him. She really thought a lot of him. So when I was born, she called me Melvin."6 When Didier was born, Ott was a 17-year-old rookie with the New York Giants.
Didier told the co-author of his memoir, T.R. Sullivan, that his father was good enough to attract the interest of a New York Yankees scout. But his grandfather (who spoke only Cajun French) chased the scout away at the point of a shotgun, saying that Irby would work for a living. Nonetheless, the young man continued to enjoy playing semipro ball.7
With the additional support of their mother, who was a good athlete herself, all of the Didier sons played baseball too. Like their father, Pearce and Clyde were semipros.8 Like Mel, the other three brothers were professionals. Bob, also a catcher, was in Class C ball in 1940.9 Ray, an outfielder, played Class D ball in 1940; he later had a long career coaching college baseball and football.10 Gerald, an infielder also known as "Hoot," played from 1952 through 1957. He got as high as Class AA in 1955.11
The Didier family moved to the capital of Louisiana, Baton Rouge, in 1936.12 Mel starred in baseball, football, and basketball at Catholic High School there. He was the unofficial baseball coach; in fact, he'd started coaching at age 13 with his brother Gerald's youth team. Even at that age, it was something he badly wanted to do.13
Although Didier had an offer from Notre Dame to play football, he stayed at home, going to Louisiana State University.14 According to Elena Didier, Mel's mother strongly wanted him nearby to go to church with her because two of her other sons were prisoners of war at the time. Irby Didier's job as a bank examiner kept him on the road for long stretches, so while he was away, Mel was man of the house.15
At 6-feet-1 and 192 pounds, Didier was big enough to play offensive line in those days. He was a center, and the quarterback to whom he snapped the ball was Y.A. Tittle, a future star in the National Football League. As he recalled in 2014, he had a chance to join the Chicago Bears as a linebacker (footballers played both offense and defense then).16 It's uncertain how this might have happened, because he played football for LSU only in 1944 (freshmen were eligible for the varsity then) and 1945. Especially because of a dislocated shoulder, he focused on baseball after that.17
While Mel was at LSU, probably around 1945, his brother Gerald's YMCA basketball team needed a coach. Gerald got Mel on board and told him about a tall ungainly kid from Baton Rouge Junior High. That was the first organized game ever for Bob Pettit, who became one of the National Basketball Association's top scorers from the mid-1950s through the mid-1960s.18
In his junior year, Didier married Mary Ellen Daniel. They had four children: Melvin Didier Jr. ("Skip"), Robert ("Hiya" as well as "Bob"), Cindee, and Lori.19
LSU won the Southeastern Conference baseball championship in 1946. That team featured a future big-league slugging star: Didier's roommate, Joe Adcock, then known as "Joe Bill."20 As Didier recalled in 1969, Adcock had come to college on a basketball scholarship; he had not played high school baseball. "He really looked funny his first week out to baseball practice. . . until he showed how he could murder a ball with his bat."21
There appears to have been a gap in Didier's college attendance of around a year in 1947. Just before his senior year, with an eye toward becoming a coach, Didier transferred from LSU to Mississippi Southern College. As a result, he couldn't play in college games, but he did pitch in a number of games against local military bases.22 Detroit Tigers scout Howard Camp invited him, Bubba Phillips, and another teammate to Detroit for a workout in front of manager Steve O'Neill and coach Bill Sweeney.23 That was in late June 1948, and the signing of Didier was announced in early July.24
At that time Didier met the man who really formed his baseball career. John McHale, who became a highly esteemed major-league executive, had retired as a player from the Tigers in April 1948. He then became the club's assistant farm director and was responsible for signing Didier.25
Didier's original assignment was Troy in the Alabama State League. Instead, he pitched in 1948 for the Stroudsburg (Pennsylvania) Poconos of the North Atlantic League (Class D). He started nine times in 14 games and posted a record of 4-4 with a 6.29 ERA. His arm was ruined the following spring. He'd been assigned to Williamsport in the Eastern League, and after breaking camp, the team barnstormed up the East Coast. On a cold night in Durham, North Carolina, manager Gene Desautels called on him to relieve earlier than expected. On his second pitch, a curve, Didier felt like a knife had been stuck in his shoulder. Internal hemorrhaging followed; the account depicts a torn rotator cuff.26
He was sent to the Thomasville (Georgia) Tigers of the Class-D Georgia-Florida League in vague hopes that playing in warm weather would help. There he was 7-11, 6.35 in 25 games (also playing a little first base). His playing career then ended. It was before orthopedics had advanced enough to give damaged pitchers another chance, and Didier said that after resting his shoulder for a year, he knew it wasn't going to work out. He had a family to support and didn't want to be a "baseball bum."27 Therefore, he finished his undergraduate studies, getting a bachelor's degree from Mississippi Southern in 1949. He went on to get a master's degree in education from LSU in 1967.28
Didier's name first appeared in The Sporting News in February 1951. That month, he was one of the instructors at the annual baseball clinic in Lafayette sponsored by the American Legion. Around 500 boys were there. His brothers Bob and Ray were fellow instructors, as were big-leaguers Alvin Dark, Grady Hatton, Bubba Church, and Putsy Caballero.29
John McHale took over as the Tigers' director of minor-league operations after the 1953 season. Didier, who then got his first job as a big-league scout, called McHale "a big-time benefactor." When McHale became general manager of the Milwaukee Braves in 1959, Didier followed, and he remained with the franchise after it moved to Atlanta for the 1966 season.30 It's noteworthy that Didier did not sign his son Bob for the Braves. According to Elena Didier, Mel said that he would never recommend his own son because it would have been nepotism and against his old-school beliefs.31
In his memoir, Didier told stories of the competition for top talent in Louisiana and Mississippi. In 1960, he lost out to Buck O'Neil of the Cubs in signing Lou Brock. Another future star who got away was Rusty Staub, despite Didier's efforts and personal friendship with Rusty's father. Paul Richards of the Houston Colt .45s was able to make a higher offer. Money was also the reason that Don Kessinger went to the Cubs, and Dalton Jones (whose father was another Didier family friend) went to Boston because the Red Sox sent a special ambassador: Ted Williams. Other recommendations included Vida Blue and Jesse Hudson, but Paul Richards (by then with the Braves) didn't want to draft them. On the plus side, Didier did sign Cecil Upshaw, Ralph Garr, and George Stone for the Braves.32
Meanwhile, Didier had been coaching baseball and football at Catholic High in Baton Rouge, Opelousas High (Opelousas is the seat of St. Landry Parish, about half an hour north of Lafayette), and Glen Oaks High (in East Baton Rouge Parish). The 1953 Catholic High baseball team, which included four future minor-leaguers, won the Louisiana state championship.33 Didier wasn't just a coach; he was also a classroom teacher. His great love and special subject was history.34
Didier left Glen Oaks in 1966 because coaching was taking a toll on him. He briefly worked in the insurance business,35 yet he soon came back to football. Joining LSU's staff, he coached the freshman team in 1967 and 1968, leading the squad to two consecutive undefeated seasons. He took over as varsity defensive coach before the Tigers' 31-27 victory over Florida State in the inaugural Peach Bowl in December 1968.36 There was speculation that Didier might succeed Charlie McClendon as LSU's head football coach, but doctors warned Mel that the stress of football wasn't good for his health.37
Didier later brought football methods and equipment to baseball training. He used tackling dummies to prepare catchers for collisions at the plate. Especially valuable from his time in football was his friendship with the legendary coach Paul "Bear" Bryant. They got to know each other in 1954, when Didier had just moved to Opelousas and Bryant had taken the head coaching job at Texas A&M University.38 He cited Bryant's close attention to detail and ability to get the best out of players. The big lesson that informed Didier's approach to training was to be demanding yet fair.
In May 1968 the city of Montreal was awarded one of Major League Baseball's four new franchises. John McHale became the club's president and chief executive officer that summer. In the subsequent expansion draft, the Expos took a number of veterans because they wanted to convey to the Montreal fans that a competitive squad would be taking the field. Yet McHale also underscored the importance of youth. To this end, at the start of 1969 he named Didier as the Expos' first director of scouting.
"He [McHale] built a great scouting and farm system that was the envy of baseball through the '70s and early '80s," said former Expos broadcaster Dave Van Horne.39 Yet Didier also deserves credit for laying the foundation that eventually made the Expos a winning team. Third baseman Larry Parrish, one of the key building blocks, said, "Mel built the Expos as far as I was concerned."40
When the Cajun first arrived in Montreal in January 1969, he got a surprise, as he recounted on various occasions. He'd never been to Canada before, and it was four degrees below zero with a lot of snow. He got off the plane, couldn't believe it, and questioned his own sanity.41 Yet as he also noted, it was from 1969 that his career really took off.42
Jim Fanning, a McHale associate since 1961, was Montreal's general manager. The Sporting News billed Didier as Fanning's assistant. He was delegated some tasks in negotiations; for example, finalizing the signing of Don Hahn, who'd been drafted from the San Francisco Giants organization in December 1968.43
Didier left the Expos in July 1970 to take a job as assistant athletic director at LSU. It was a very brief departure; Montreal announced his return as director of scouting on September 3.44 LSU was deeply disappointed, but Didier said that the challenges and rewards of major league baseball in general and Montreal in particular were such that he felt he could be better satisfied.45
The Expos looked for talent in some unusual ways and places. During the winter of 1970-71, they held 34 coaching clinics across four Canadian provinces. Whenever possible, Fanning and Didier took part in the sessions.46 According to Didier, prospects from Quebec had a physical advantage because they developed toughness amid harsh winters and because their first sport was ice hockey, a rugged and violent game.47
Fanning and Didier, along with Danny Menéndez (then director of minor-league operations), also staged a "second chance" training camp after getting close to 200 phone calls and letters from unemployed players. Any man who'd been released by another professional organization was invited to pay his own way and attend.48 Four men from this camp were signed and played in the Expos system.49
Once the Expos attracted talent, they sought to cultivate it. Ahead of spring training 1972, they set up a "school for thieves" for 16 of their fastest prospects. "We have speed in our minor-league system," said Didier, "and we want to utilize this to our best advantage." At the same time, the team announced two more "second chance" camps.50
By spring 1972, Didier's title was director of player development. He authored an instructional book called Power Baseball (Le Baseball Dynamique in French) with hundreds of photos illustrating techniques for all positions, team offense and defense, and conditioning programs.51 The idea was to make it clear enough for any parent or coach to help a child. Mel donated all proceeds from both the English and French versions to the Canadian Federation of Amateur Baseball. Thanks to a Mexican translator, the book also became a Spanish-language audiovisual course called Beisbol Dinámico.52
Beyond that, Didier (in uniform) coached the coaches, instilling in them the way he thought players should be handled.53
Didier was known for his ability to look at raw talent and project the future. Though he looked at physical ability first, he said that what separated the great players from the ordinary ones was drive: the desire to go the extra mile, working to make oneself and the team better. Identifying that was what made scouting difficult.
An outstanding example of this was the great catcher Gary Carter. In high school, Carter had played shortstop, third base, and pitcher — and only six games as a catcher.54 But Didier (along with scout Bob Zuk and special assignment scout Bobby Mattick) looked at the rugged teenager and envisaged him behind the plate. When Carter reported to spring training in 1973, Didier was standing in the training room with a piece of equipment. He said, "I threw it at him, and he caught it. He said, 'What's this?' I said, 'That's a catcher's mitt, and I'm going to work your tail off, and you're going to be an All-Star.' Little did I know that he was going to be a Hall of Famer."55
Another of the gifted young players whom Didier signed for the Expos, Warren Cromartie, emphasized how hard they all worked. In the statement he released after learning of Didier's death, Cromartie talked about the intensity of spring training. Didier kept everyone focused and learning fundamentals. His bullhorn was heard throughout the day, and his rally cry was "Tempo! Tempo!"56 Nearly 40 years before, Gary Carter said, "He made us run to first base and run to our positions. . .if we didn't, we had to run after the games."57
Didier beat the bushes in Latin America, competing with the likes of other superscouts such as Howie Haak. He also encouraged prospects to play in winter leagues and monitored their progress there.
One of Didier's most notable adventures came in February 1974. Since Canada was not party to the U.S. embargo of Cuba, he sought to establish a pipeline into the island. He went there via Mexico, gave a number of clinics, and met with Fidel Castro. The only ones who knew he was going were Charles Bronfman (principal owner of the Expos from their inception until 1991), McHale, Fanning, and Elena Arcaro. Elena, a Montreal native of Italian descent, was an executive secretary with the team, and she had become the love of Mel's life. (His first marriage may also have broken up in part because Mary Ellen did not wish to be in Montreal.)58
Being a U.S. citizen, however, Didier faced a prison term and fine for his efforts. The only way he was able to travel back was for Castro himself to grant approval to travel on a plane to Moscow, and then to return to Montreal via Spain. Didier still hoped to sign players from the Cuban national team for the Expos, but Castro couldn't go through with it despite being somewhat amenable (what's more, any players signed would not have been able to perform in the U.S.). When Commissioner Bowie Kuhn found about the idea, he reprimanded Didier.59
Even so, as Expos historian Jonah Keri put it, "that was Didier's modus operandi: whatever might make his teams better, he was going to try it."60
Didier's biggest coup as a scout was another Hall of Famer, Andre Dawson. While looking at players on another team in 1975, he spotted the young center fielder at Florida A&M University, which was well off the beaten path. Even so, Didier kept his interest a secret. He called Dawson the day before the draft to find out if any other scouts had talked to him. None had; in fact, Didier may have been the only one who realized that Dawson was eligible. Although his colleague Bobby Mattick grew anxious then angry the longer Didier waited, Montreal held on until the 11th round that June to nab the prospect, whose quick bat Mel compared to Hank Aaron's. Dawson went on to become an eight-time All-Star.61
Didier and the Expos parted ways in early September 1975, before the season ended. His resignation came on a Tuesday, and he joined the Los Angeles Dodgers as a special assignment scout that Saturday. 62 The Sporting News later reported that he had been fired as part of a big shakeup. Gene Mauch, the club's first manager, lost his job along with the entire coaching staff; GM Fanning was reassigned and Danny Menendez was appointed director of scouting. The report said Didier was fired for reasons known only to himself and the club. 63
Owner Charles Bronfman, who called Didier "a super, super guy," believed he had gotten an attractive offer, and in his memoir, Didier confirmed that he was courted by Dodgers GM Al Campanis, whom he considered the smartest baseball man he'd ever been around. Otherwise, Didier simply said how much he enjoyed his time in Montreal, notably the enthusiasm and appreciation of the people, in addition to finding Elena. 64
Another new expansion team, the Seattle Mariners, began operations in 1976. Dodgers owner Walter O'Malley wanted to help his friend, entertainer Danny Kaye, who headed the group that was awarded the Mariners franchise. O'Malley asked Didier to join Seattle with the promise that he would have a job with the Dodgers any time he wanted.65 The Mariners named Didier director of their minor league system and scouting that December.66
On February 24, 1977, Didier married Elena. The couple stayed together through all the ups and downs of baseball until the end of Mel's life 40 years later. Her partnership helped his work greatly. It went way beyond mere clerical assistance; the couple hosted dinners for baseball people that eventually grew into affairs with around 100 attending. Elena offered other anecdotes about their love story that are too numerous to recount here.67
Christmas Eve 1977 brought an overture from George Steinbrenner, then owner of the Yankees, to become that team's farm director. The Boss gave Didier until New Year's Day to respond. Mel sounded out Cedric Tallis and Pat Gillick, and speaking from their personal experience working under Steinbrenner, they didn't think it was a good fit, personally or professionally. Didier declined the offer.68
As good as Didier's eye for talent was, many of his choices didn't pan out. The Mariners' first choice in the January 1978 draft was a big first baseman named Jim Maler, and Didier was very high on his power, intelligence, and overall ability.69 Yet Maler wound up playing just 102 games for the M's from 1981 through 1983. Didier put it philosophically: "When you are talking about a sport where hitting .300 is success, you know there's a lot of failure along the way."70
Didier first saw Kirk Gibson (then better known as a football player) around that time. He badly wanted to take Gibson in the first round of the June 1978 draft, and Danny Kaye supported the signing offer, but Kaye's fellow owners thought it was too expensive and vetoed it. Didier later said that he had tears in his eyes when he called Gibson to say that the deal had fallen through.71
Seattle dismissed Didier on September 21, 1978, (before the season ended) because of "philosophical differences with club policies." According to the team's executive director, Kip Horsburgh, Didier had made side agreements to sign Tito Nanni, who'd been taken instead of Gibson as the Mariners' top pick that June. The team incurred additional costs in renegotiating the contract to comply with baseball's rules. Didier felt that his hands were tied. He said that in essence, Horsburgh wanted him to have the responsibility of building the farm system, but without any authority of his own. He found himself unable to build a system under the conditions set forth.72
Didier's memoir portrayed Horsburgh as a bean counter implementing an austerity budget throughout a cash-starved organization. Even though Mel wasn't making much money himself (in his best year ever, his salary was in the low six digits), he felt morally compelled to dip into his own pocket to help ill-paid players in the low minors. He was incensed by a report from his son Bob, then managing at Bellingham (Washington) in the Northwest League. Some famished young men on that team, like Jean Valjean in Les Misérables, had resorted to stealing bread in desperation. Their already meager paychecks had another bite taken out for workers' comp payments, which Seattle (unlike other franchises) was too stingy to cover. Didier went off. Yet Horsburgh was unmoved, and shortly thereafter he found fault with the Nanni signing. Nearly 40 years later, the mere mention of Horsburgh's name still riled Elena Didier. She believed that GM Lou Gorman should have stood behind her husband.73
A couple of months later, the Cleveland Indians added Didier to their scouting staff.74 That winter, he awaited word from AL President Lee MacPhail, who was overseeing Didier's arbitration request that Seattle honor the remaining year and a half of his contract. MacPhail ruled that the termination was justifiable (though he was not an impartial arbiter, given his ties to the league's owners). Nonetheless, M's beat writer Hy Zimmerman wrote that it was acknowledged by all that Mel had done a standout job in constructing the Mariner farm system.75
Didier received a four-year contract from Gabe Paul, who had gone back to Cleveland as team president in early 1978. Mel's most notable signing for the Indians was outfielder Von Hayes, a 12-year major leaguer. While scouting in Mexico, he saw the young Fernando Valenzuela, and when Al Campanis asked him if the Dodgers should sign the lefty, Didier gave his endorsement (the Indians were not in the running). Meanwhile, he was unsettled by the way young players were being treated in the Cleveland system. Yet even though Campanis wanted him back, Didier felt that out of respect for Paul, he could not break his contract by going back to the Dodgers or any other big-league team. The honorable way out was a return to the college ranks.76
Didier assumed new duties as baseball coach and assistant athletic director at the University of Southwestern Louisiana (now Louisiana-Lafayette), effective August 1, 1980.77 He was excited about returning to Acadiana and the "Cajun capital" of Lafayette. Though he didn't speak Cajun French himself (his father did), Didier's love of music and dance was true to his roots. He didn't play any instruments, but he had a fine singing voice.78
To turn around the struggling USWL baseball program, Mel talked about the importance of recruiting, adding a typical phrase about not entering horse races with donkeys.79 In two seasons, 1981 and 1982, the Ragin' Cajuns posted a record of 73-48-1. He was also athletic director in 1982.80 His proudest achievement was that 26 of the 27 players got degrees.81
After much soul-searching, Didier rejoined the Dodgers in January 1983. He left Lafayette with deep regret but viewed the move as the best thing for himself and Elena, calling the Dodgers the finest professional sports organization in the world.82 Although Walter O'Malley had died in 1979, his son Peter had become owner. Yet Didier never told anyone about the elder O'Malley's job promise; it stayed between them. The impetus for his return came from Al Campanis.83
Didier served as an advance scout for the Dodgers, covering the American League.84 He also took special assignments, such as checking out Steve Howe (in disguise!) in 1986, when the troubled reliever was making one of his many comebacks. He found that Howe was abusing alcohol and told Campanis that re-signing the pitcher would be trouble. The Dodgers thus steered clear.85
Along with Steve Boros, Jerry Stephenson, and Phil Regan, Didier became one of the first lieutenants to Fred Claire (who'd become Dodgers GM after the fiasco on ABC's Late Night in April 1987 led Campanis to resign).86 Among other things, he convinced Claire to sign Kirk Gibson as a free agent in 1988, stating that Gibson would foster a winning culture in the clubhouse.87
The cornerstone of Didier's legend was set in 1988. The underdog Dodgers defeated the New York Mets in the NL Championship Series and advanced to play Oakland in the World Series. The day before Game One, Didier, Boros, and Stephenson met with the team to discuss the A's. Didier told the story himself after the Dodgers became champions. "When we got to Eckersley, and it was my turn to speak, I used my best Southern drawl and said, 'Pardners, you can bank on this as sure as I'm standing here. If you're a left-handed hitter and you get in a tough, tough situation with Eckersley, he's going to throw you that back door slider.'
"Well, when the count went full on Kirk, the players tell me that everyone on the bench was whispering, 'Back door slider,' and Kirk told me later that he stepped out of the batter's box and kind of laughed and smiled to himself because he could see me standing there talking about it. He said: 'Mel, I knew what I was going to get, picked it up as soon as it left his hand and hit it as hard as I could.'"88
The following March, Eckersley scoffed at the notion that Didier had detected a tendency.89 A's catcher Ron Hassey also doubted the legend of Didier's report. Hassey said, "It's a great story, ain't it? It puzzles me. How many times did Eck ever get to 3-2?" Author Josh Suchon researched Hassey's question and found that after the All-Star break in 1988, Eckersley went to a 3-2 count against a lefty four times in the regular season and once in the playoffs. The records did not show how often Eckersley threw a back door slider in those spots. If nothing else, Suchon wrote, it wasn't a very big sample size for such a no-doubt prediction.90
Didier himself confirmed this. He told author K.P. Wee, "I'd watched [Eckersley] about 25 games at the tail end of the season. He didn't do it [throw a back door slider], like, 25 times when he came into the ballgame. But he did it three or four times in key situations."91 This echoed what he told T.R. Sullivan: "I hadn't seen him do it but twice, but I felt confident enough to tell them."92
A's manager Tony La Russa also backed up Didier…with a hedge. He said in 1989, "I respect Mel. I'm sure that if he scouted Dennis, he saw him throw a slider in that situation once in a while. But for every four batters he has faced with two strikes, three have gotten fastballs. Gibson didn't hit the slider out because he was looking for it, but because he was in his emergency stance."93
Didier told author Danny Gallagher another aspect of the story for the first time in 2001. He went to the restroom when it looked like the Dodgers were going to lose, and he saw Gibson connect only on a TV screen in the hallway outside the restroom. As the crowd erupted, he fought his way back to the clubhouse and yelled at all the players not to say a word to the writers about the back-door slider. There were still games left in the series, and the scouting report was still a secret.94
A few years later, there were echoes of Gary Carter in how Didier helped develop another Hall of Fame catcher: Mike Piazza. Though Piazza was just a 62nd-round draft pick, he'd impressed Didier with his dedication and work habits. Yet despite Piazza's hitting ability, doubts persisted in the organization that he could be a catcher. At Bakersfield in the California League in 1991, Didier let manager Tom Beyers know in no uncertain terms that being a skipper in the low minors was about developing players, and that doing whatever it took to make Piazza a good receiver was job #1.95
After the 1991 World Series, Didier went for his annual medical checkup. His blood work prompted a referral to a urologist for an MRI, a bone scan, and a biopsy, yet he still went on a Caribbean scouting trip. When he got back, he was told that he had prostate cancer. Fortunately, it was still at an early stage and treatable.96 Peter O'Malley, looking after the Dodgers family, arranged for Didier to see the nation's best specialist at the top facility, the Mayo Clinic in Rochester, Minnesota. O'Malley also picked up the entire medical bill.97
Didier became a spokesman for the disease, traveling across the country and donating his speaking fees to the Walt Disney Memorial Cancer Institute.98 His warning led Bob Watson, then GM of the Houston Astros, to have his own prostate cancer detected at an early stage in 1994. Five years later, Joe Torre also benefited from increased awareness of this male health issue throughout baseball. 99
Another happy consequence of Mel's treatment was that he got a hallmark for the rest of his life: a big sun hat in the style worn by golfer Greg Norman. His doctors said it was necessary to reduce cancer risk.100
Didier added the title of assistant GM with the Dodgers in 1995.101 Late that year, he again displayed his ability as a troubleshooter. Raúl Mondesí, L.A.'s star outfielder, was going off the deep end with substance abuse issues at home in the Dominican Republic. Didier flew down there as soon as Fred Claire asked. With the help of translator Rafael Bournigal, he gave Mondesí a stern tough-love lecture and straightened him out. He'd done much the same with Pedro Guerrero ahead of the 1988 season.102
In early December 1996, another expansion franchise, the Arizona Diamondbacks, hired Didier as their director of player development.103 Buck Showalter, who was already in place as Arizona's manager, had been granted an unusual degree of authority in building the new club. He contacted Didier about joining his effort because he knew what Mel could do.104 Didier also later said that when Peter O'Malley decided to sell the Dodgers, it prompted him to leave.105
Although the expansion draft was not held until November 1997, Arizona's minor-leaguers were already in action that spring, with Didier riding herd. Then aged 70, and five years past his cancer diagnosis, he was full of smiles and energy. "He's happier than a pig in slop," said Buck Showalter. In line with what Warren Cromartie had observed, Didier ran spring training with a football approach. Each drill lasted only about 15-20 minutes, and then an air horn sounded for the move to the next one.106 Training also involved meetings and watching videos, including bloopers and World Series highlights. Ever the historian, Didier said that in addition to teaching prospects how to play the game, he wanted them to get a sense of its past too.107
Ahead of the expansion draft, Didier, Showalter, and scout Sandy Johnson spent many a grueling day and night in what they called their War Room.108 The Diamondbacks won a division title in 1999, followed by the World Series in 2001, just their fourth season of big-league play. Both were records for quickest ascent by an expansion team. Two of the starters on the champions, Luis González and Tony Womack, came in trades that Arizona pursued with Didier's backing.109
But Didier wasn't there to see the World Series win. In October 2000, his resignation was announced, effective at the end of the year. No reason was given at the time.110 However, Showalter had been fired at the end of the 2000 season. Didier was caught up in a high-level power struggle and had grown weary of the politics.111 It also later emerged that the franchise had launched a cost-cutting drive, seeking to reduce its budget by $10 million. Didier's position as senior assistant to GM Joe Garagiola Jr., which he had held since September 1998, was not filled.112
Didier landed with the Indians for the second time in December 2000. The GM there was John Hart, who was an Expos minor-league catcher (1969-71) when he first got to know Didier. Mel was in Cleveland for barely a year because the situation had changed for the worse under the club's new ownership. He wanted to rejoin Hart, who'd become GM of the Texas Rangers after the 2001 season, but Hart didn't have an opening right away. Thus, Didier joined the Baltimore Orioles organization as a special assistant to Syd Thrift, the club's GM de facto. Mel wasn't with the O's very long either; although he viewed Thrift as a first-rate baseball man, he found the ownership regime of Peter Angelos meddlesome. Hart hired Didier as a special assignments scout in January 2003.113
A few months before, the Rangers had named Buck Showalter manager. When Showalter was having a hard time identifying a bench coach, someone in his own mold, he was reminded by Didier that he already knew someone who fit the bill. It was Don Wakamatsu, another big-league manager-to-be. "Wak" had gotten his first job as a skipper with the Diamondbacks chain in 1997 because Didier had seen his leadership qualities. They remained very close, and Wakamatsu called Didier his number-one mentor.114
Didier became a member of the Louisiana Sports Hall of Fame in June 2003. His brother Ray followed in 2017. Mel (who by then was terminally ill) found that gratifying. He said that Ray had been more than a brother — he was a tutor and coach who set very high standards.115
Didier received another honor in 2009: the "Legends of Scouting" award. Rob Dibble was the master of ceremonies at the sixth annual Professional Baseball Scouts Foundation banquet.116
The Rangers let Didier go after the 2009 season. Under GM Jon Daniels, who'd succeeded Hart, the organization gained a reputation for leaning towards analytics (though Daniels professed otherwise in 2010).117 Elena Didier questioned a suggestion that Mel was too close to the media; she saw his fundamental honesty as the reason why so many contacted him. She suggested the more likely reason was politics again, noting how Daniels later ousted Nolan Ryan in a power struggle.118
Almost immediately, Didier joined the Toronto Blue Jays as a senior advisor.119 Again, he had moved on by the time his prior work bore fruit: the Rangers made it to the World Series in 2010 and 2011. To give just one pertinent example of how Didier shaped the club, Sports Illustrated called pitcher Alexi Ogando "the real X factor" of the 2011 AL Championship Series. In 2005 Ogando had been an outfielder in the Oakland system, but his frame and arm led Didier (along with two other top Ranger advisors, Scott Servais and A.J. Preller) to recommend taking him in the Rule 5 draft and converting him to the mound.120 It was reminiscent of his vision with Gary Carter.
Didier was a tangible presence in the Toronto organization. Dennis Holmberg, manager of the rookie-ball Bluefield Blue Jays, said, "You sit down and talk to him for about two hours, he will have you in tears, he will have you in stitches, he will have you dropping your jaw saying, 'Oh my God.'" 121
In 2014, Scout's Honor was released. The 47-minute film covered all the bases of Didier's career succinctly. However, writer/director Francis Damberger chose to open with Vin Scully's broadcast of Kirk Gibson's famous at-bat, intercut with observations from Gibson, various other Dodgers figures, and Didier himself. Other baseball men talked about Mel's persistence, passion, wisdom, moral fiber, and what the man himself called his "bird dog nose."122 Wife Elena also appeared, and her support was another prominent theme.
Didier's health began to decline in September 2015 when he was rushed to the hospital with sepsis, an infection of the blood. Nonetheless, he continued to work at his usual pace; he couldn't be stopped. "I wouldn't have wanted to stop him," said Elena, "because baseball was his life."123
The sepsis eventually led to draining surgeries in 2017 involving kidney stents and then a nephrostomy tube. Furthermore, Didier had developed chronic lymphatic leukemia and pneumonia, and as tough as he was, it all proved too much to endure. He was in hospice care as of late August 2017. However, he was at his Phoenix home when he died in the evening of September 10, with Elena at his side.124
Not long after his death, the LSU Alumni Association announced that Didier would be inducted into its Hall of Distinction. Among other things, this honor recognizes personal and civic accomplishments, as well as volunteer activities. The ceremony took place in April 2018, and Elena (still in deep mourning) went to Baton Rouge to accept on her husband's behalf. In her remarks, she emphasized how his efforts were holistic, aimed at developing fully rounded people, not simply athletes.125 Baseball executive Perry Minasian, another Didier mentee, had also expressed this.126
If the National Baseball Hall of Fame in Cooperstown should ever induct scouts and/or people with meritorious service to the game, this man's record warrants consideration. Fred Claire said that Didier should be one of the very first through the door.127
Mel Didier stated his credo in Scout's Honor: "Eyeball to eyeball, bellybutton to bellybutton, podnuh. That's what it is. Look me in the eye, and we gon' get with it. And I'm gonna tell you exactly like I think it is. And I don't give a damn if you like it or not."
Acknowledgments
Grateful acknowledgment to Elena Didier for her input (telephone interviews with Rory Costello, April 20 and 23; May 1, 2018; e-mail, April 20 and May 2, 2018). Continued thanks to Charles and Stephen Bronfman.
This biography was reviewed by Warren Corbett and fact-checked by Alan Cohen.
Sources
Online
Scout's Honor on YouTube (https://www.youtube.com/watch?v=IUDUCgpq2qc)
Books
Mel Didier with T.R. Sullivan, Podnuh — Let Me Tell You a Story, Baton Rouge, Louisiana: Gulf South Books, 2007.
Notes
1 Didier and Sullivan, Podnuh, x (Claire wrote the foreword).
2 John Lott, "Blue Jays remember legendary scout Mel Didier: 'He'd just mesmerize you,'" The Athletic, September 12, 2017.
3 Davidi, "Longtime Blue Jays scout Mel Didier dead at 91."
4 Telephone interview, Elena Didier with Rory Costello, April 20, 2018 (hereafter "Elena Didier interview #1").
5 "Robert I. Didier, Jr.," obituary on the website of Rabenhorst Funeral Homes, Baton Rouge, Louisiana (http://www.rabenhorst.com/obituary/robert-i-didier/). Elena Didier interview #1.
6 Peter Barrouquere, "Didier's Sharp Eye, Magnetic Personality Sets Him Apart," New Orleans Times-Picayune, June 23, 2003. See also Didier and Sullivan, Podnuh, 24.
7 Didier and Sullivan, Podnuh, 24.
8 Richard Cuicchi, "Mel Didier's passing recalls prominence of his Louisiana baseball family," Crescent City Sports, September 12, 2017.
9 "Robert I. Didier, Jr."
10 E-mail from Elena Didier to Rory Costello, April 20, 2018 (hereafter Elena Didier e-mail #1). Baseball-reference.com does not show Ray Didier's position.
11 Didier and Sullivan, Podnuh, 36.
12 Elena Didier e-mail #1.
13 Didier and Sullivan, Podnuh, 35.
14 Barrouquere, "Didier's Sharp Eye, Magnetic Personality Sets Him Apart."
15 Elena Didier interview #1. See also Didier and Sullivan, Podnuh, 25, 29. Telephone interview, Elena Didier with Rory Costello, May 1, 2018 (hereafter "Elena Didier interview #3").
16 Brian Woodson, "Didier shares stories from 63 years in baseball," Bluefield (West Virginia) Daily Telegraph, June 24, 2014.
17 Didier and Sullivan, Podnuh, 31. See also "LSU Football All-Time Letterwinners," LSUSports.net.
18 Didier and Sullivan, Podnuh, 36.
19 "Mary Ellen Didier," The Acadiana Advocate (Lafayette, Louisiana), March 31, 2016. Reference to junior year comes from Didier and Sullivan, Podnuh, 32.
20 LSU baseball media guides, various years. There is a street called Joe Bill Adcock Road in Adcock's hometown, Coushatta, Louisiana.
21 Ed Plaisted, "Father, Son on Opposite Sides," Palm Beach Post, February 23, 1969: 57.
22 Didier and Sullivan, Podnuh, 32.
23 "Seen and Heard about the City," Hattiesburg American, June 25, 1948: 5.
24 "Short Waves," St. Louis Post-Dispatch, July 2, 1948: 17.
25 Tom Singer, "Longtime exec McHale Sr. remembered," MLB.com, January 17, 2008.
26 Didier and Sullivan, Podnuh, 34. According to Plaisted, "Father, Son on Opposite Sides," it happened in Williamsport.
27 Woodson, "Didier shares stories from 63 years in baseball." Didier and Sullivan, Podnuh, 34.
28 LSU Alumni Hall of Distinction (https://www.lsualumni.org/hall-of-distinction).
29 "Legion Clinic Draws 500 Boys," The Sporting News, February 14, 1951: 28.
30 Shi Davidi, "Longtime Blue Jays scout Mel Didier dead at 91," Sportsnet.ca, September 11, 2017.
31 Elena Didier interview #1. See also Didier and Sullivan, Podnuh, 57-58.
32 Didier and Sullivan, Podnuh, 50-56.
33 Michael Bielawa and Janice Bielawa, Baseball in Baton Rouge, Charleston, South Carolina: Arcadia Publishing, 2006, 97. Mel Didier wrote the foreword to this book.
34 Elena Didier interview #3.
35 Didier and Sullivan, Podnuh, 42.
36 Bill Franques, "Former LSU Player and Coach Mel Didier Dies," LSUSports.net, September 11, 2017.
37 Tracy Ringolsby, "Blue Jays remember Didier," MLB.com, September 11, 2017. McClendon remained LSU's head football coach through 1979.
38 Didier and Sullivan, Podnuh, 40.
39 Craig Muder, "Team Builder," National Baseball Hall of Fame Website, November 24, 2009.
40 Danny Gallagher, "R.I.P. Mel Didier," Canadian Baseball Network, September 11, 2017.
41 There are at least three citations for this story. Mike Boone, "His drawl and baseball yarns stretch back to Jarry Park," Montreal Gazette, January 9, 2008. Marc De Foy, "Le père des premières étoiles des Expos," Journal de Montréal, March 28, 2014. George Morris, "At 90, Mel Didier isn't finished helping major league baseball teams win," The Acadiana Advocate, October 15, 2016.
42 Davidi, "Longtime Blue Jays scout Mel Didier dead at 91."
43 Ted Blackman, "Unheralded Hahn Explodes as Expo," The Sporting News, March 29, 1969: 16.
44 "Returning to Expos," The Sporting News, September 19, 1970: 29.
45 Untitled report, Shreveport Times, September 3, 1970: 9.
46 Ian MacDonald, "Expos Will Spend More Time on Tube," The Sporting News, January 23, 1971: 44.
47 Ian MacDonald, "Expos Helping to Trigger Baseball Boom in Canada," The Sporting News, June 19, 1971: 18.
48 Ian MacDonald, "Castoffs Get Another Shot in Expos' Camp," The Sporting News, February 20, 1971: 40.
49 Ian McDonald, "Second Chance Camp Nets 4 Prospects," The Sporting News, March 27, 1971, 42. One of them, two-way player Randy Brown, made it to Class AAA in 1971 and 1973. Another, infielder Mike Easom, went on to a long career managing and coaching in the minor leagues and in junior college. A number of Easom's players at Indian River Community College made it to the majors, the most notable being Joe Randa.
50 Ian MacDonald, "Florida School for Thieves Latest Expo Innovation," The Sporting News, December 25, 1971: 37. According to Didier and Sullivan, Podnuh, 69, one product of the second chance camps got a cup of coffee in the majors. That is still under investigation (the player might have made it to The Show with another team).
51 Advertisement in The Sporting News, May 13, 1972: 34.
52 E-mails from Elena Didier to Rory Costello, May 2 and May 3, 2018.
53 Elena Didier interview #3.
54 Ian MacDonald, "Carter Winning Universal Acclaim for Canadian Progress Program," The Sporting News, June 9, 1979: 3.
55 Morris, "At 90, Mel Didier isn't finished helping major league baseball teams win."
56 "Statement by Warren Cromartie on the Passing of Mel Didier," Montreal baseball Project, September 12, 2017.
57 MacDonald, "Carter Winnng Universal Acclaim for Canadian Progress program."
58 Elena Didier interview #1.
59 Didier and Sullivan, Podnuh, 20-22.
60 Jonah Keri, Up, Up & Away (Toronto: Vintage Canada, 2000), 69.
61 Didier and Sullivan, Podnuh, 61-66. Morris, "At 90, Mel Didier isn't finished helping major league baseball teams win."
62 "Briefs," The Brandon Sun (Brandon, Manitoba, Canada), September 10, 1975.
63 Bob Dunn, "Expos' Execs Juggling Titles," The Sporting News, November 29, 1975: 50. Bob Dunn, "Expos Name Karl] Kuehl Majors' Youngest Pilot," The Sporting News, November 15, 1975, 45. Montreal eventually named Charlie Fox GM in October 1976, but McHale resumed those duties again after the 1978 season, in addition to remaining as president.
64 E-mail from Charles Bronfman to Stephen Bronfman, April 19, 2018, forwarded to Rory Costello. Elena Didier interview #1. Didier and Sullivan, Podnuh, 91-92. Didier and Sullivan, Podnuh, 90. Didier and Sullivan, Podnuh, 90.
65 Ringolsby, "Blue Jays remember Didier."
66 Wire service reports, December 7, 1976.
67 Elena Didier interview #3.
68 Didier and Sullivan, Podnuh, 187-188.
69 Hy Zimmerman, "Mainers hand Hurler Glenn] Abbott Hefty Pay Hike," The Sporting News, February 4, 1978: 51.
70 Ringolsby, "Blue Jays remember Didier."
71 Ibid.
72 "A.L. Flashes," The Sporting News, October 7, 1978, 47. Hy Zimmerman, "Farm Director Fired in M's Clash," The Sporting News, October 14, 1978: 31.
73 Didier and Sullivan, Podnuh, 107-108. Telephone interview, Elena Didier with Rory Costello, April 23, 2018 (hereafter "Elena Didier interview #2").
74 Bob Sudyk, "Dave] Garcia, Chuck] Hartenstein New Tribe Aides," The Sporting News, November 25, 1978: 50.
75 Hy Zimmerman, "M's Looking to Paul] Lindblad for Lefthanded Relief," The Sporting News, December 16, 1976: 54. Hy Zimmerman, "Mariners Feel Cozy over Hurling Deals," The Sporting News, December 30, 1978: 39. Elena Didier interview #1.
76 Didier and Sullivan, Podnuh, 117, 122-124.
77 "Didier to Coach Cajuns," The Sporting News, July 5, 1980: 38.
78 Elena Didier interviews #1 and #3.
79 Bobby Ardoin, "Didier 'Moving' in New Directions, Daily World (Opelousas, Louisiana), July 31, 1980: 5.
80 Morris, "Legendary baseball scout Mel Didier dies at age 90."
81 "Didier to enter La. Sports Hall of Fame," Acadiana Advertiser, June 22, 2003.
82 Wire service reports, January 18, 1983.
83 Didier and Sullivan, Podnuh, 108, 127.
84 Gordon Verrell, "Injury Halts Steve] Howe's Comeback try," The Sporting News, November 26, 1984: 54.
85 Didier and Sullivan, Podnuh, 137-139.
86 "Dodgers," The Sporting News, December 21, 1987: 57.
87 Ringolsby, "Blue Jays remember Didier."
88 Ross Newhan, "Eckersley's Slider Wasn't Exactly Slipped to Gibson," Los Angeles Times, October 22, 1988.
89 Ross Newhan, "Remembering the Moment: Eckersley Puts That One Slider into Perspective," Los Angeles Times, March 8, 1989.
90 Josh Suchon, Miracle Men: Hershiser, Gibson, and the Improbable 1988 Dodgers (Chicago: Triumph Books, 2013).
91 K.P. Wee, The 1988 Dodgers (Lanham, Maryland: Rowman & Littlefield, 2018), 152.
92 Didier and Sullivan, Podnuh, 5.
93 Newhan, "Remembering the Moment."
94 Danny Gallagher, Baseball in the 20th Century (Toronto: Scoop Press, 2000).
95 Didier and Sullivan, Podnuh, 160-162.
96 Don Ketchum, "D-Backs need not fret about Didier's energy," Arizona Republic, March 14, 1997: 38.
97 Didier and Sullivan, Podnuh, 169-171.
98 Ketchum, "D-Backs need not fret about Didier's energy."
99 Didier and Sullivan, Podnuh, 171-172.
100 Elena Didier interview #3.
101 Advertisement for coaching clinic, The Sporting News, October 30, 1995.
102 Didier and Sullivan, Podnuh, 162-165.
103 Wire service reports, December 6, 1996.
104 Didier and Sullivan, Podnuh, 175.
105 Woodson, "Didier shares stories from 63 years in baseball."
106 Ketchum, "D-Backs need not fret about Didier's energy."
107 "Diamondbacks notes," Arizona Republic, March 5, 1997, 18.
108 Elena Didier e-mail #1.
109 Didier and Sullivan, Podnuh, 179, 182-183.
110 Untitled report, Los Angeles Times, October 20, 2000.
111 Didier and Sullivan, Podnuh, 183-184.
112 Wire service reports, September 8, 1998. Richard Obert, "D-backs trim," Arizona Republic, November 15, 2000.
113 Didier and Sullivan, Podnuh, 198-199. Wire service reports, December 8, 2000. Joe Strauss, "Pumped-up [Jason] Johnson adds Tony C. Award to 10 wins," Baltimore Sun, December 12, 2001. Thrift's official title in Baltimore was vice president of baseball operations. Wire service reports, January 24, 2003.
114 David Andriesen, "Top baseball minds shaped Wakamatsu's rise to M's," Seattle Post-Intelligencer, March 9, 2009.
115 Brett St. Germain, "Versatile Raymond Didier finally joins brother Mel in the Louisiana Sports Hall of Fame," Ragincajuns.com, June 15, 2017.
116 "Mel Didier to Receive 'Legends in Scouting' Award," LSUSports.net, January 16, 2009.
117 T.R. Sullivan, "Daniels reorganizing after Levine's departure," MLB.com, November 9, 2016. Evan Grant, "Rangers young GM Jon Daniels still finds solid players the old-fashioned way," Dallas News, October 27, 2010.
118 Adam J. Morris, "Sunday morning Rangers things," Lonestarball.com, October 18, 2009. The original article by Jim Reeves of the Fort Worth Star-Telegram is not readily available. Elena Didier e-mail #1 and Elena Didier interview #3.
119 "Blue Jays hire Didier, bring back Mel] Queen," CBC Sports, October 26, 2009.
120 Tom Verducci, "Boom or Bust," Sports Illustrated, October 24, 2011.
121 Woodson, "Didier shares stories from 63 years in baseball."
122 Special thanks went to (in alphabetical order) Joe Amalfitano, Fred Claire, Andre Dawson, Bob Didier, Kirk Gibson, John Hart, Darren Holmes, Orel Hershiser, Buck Martinez, Mike Scioscia, Buck Showalter, and Ron Washington (as well as Mel and Elena Didier).
123 Elena Didier interview #1.
124 Adam J. Morris, "Mel Didier, former Ranger special advisor, is in hospice care," Lonestarball.com, August 26, 2017. "Melvin J. Didier Sr.," Acadiana Advocate, September 11, 2017. Elena Didier e-mail #1 and Elena Didier interview #3.
125 Elena Didier interview #3.
126 Davidi, "Longtime Blue Jays scout Mel Didier dead at 91."
127 Didier and Sullivan, Podnuh, xii.
Born
June 25, 1926 at Marksville, LA (US)
Died
September 10, 2017 at Phoenix, AZ (US)
If you can help us improve this player's biography, contact us.
https://sabr.org/sites/default/files/DidierMel.jpg
600
800
admin
/wp-content/uploads/2020/02/sabr_logo.png
admin
2018-05-17 14:14:22
2020-04-09 14:40:20
Mel Didier