This Week in SABR: August 2, 2019

Welcome to "This Week in SABR!" Click here to view this week's newsletter on the web. Here's what we've been up to as of August 2, 2019:
---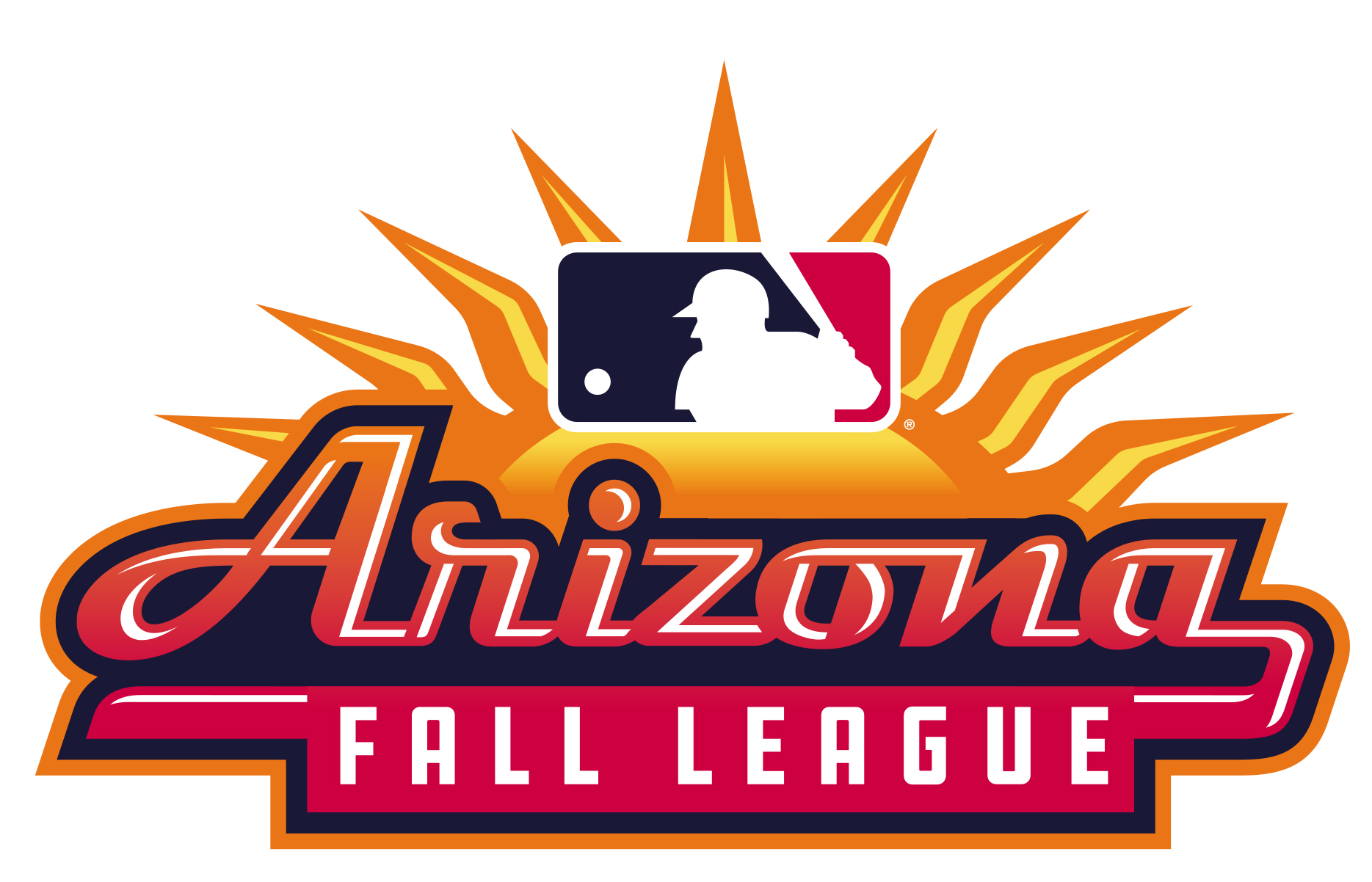 Join us for the 2019 SABR/IWBC Arizona Fall League Experience on Thursday, October 10 to Saturday, October 12, 2019, in Phoenix, Arizona.
This conference is focused on women in baseball, co-hosted by the International Women's Baseball Center, and held in conjunction with the Arizona Fall League (MLB.com/AFL), baseball's premier player development league. In past years, attendees have been treated to sneak peeks at MLB stars like Mike Trout, Bryce Harper, Buster Posey, Stephen Strasburg, Nolan Arenado, Gerrit Cole, Gary Sanchez, Peter Alonso, Vladimir Guerrero Jr., and Ronald Acuña Jr. before they hit the big leagues.
All baseball fans are welcome to attend the SABR Arizona Fall League Experience.
Registration: Click here to register online. Registration is $199 for all SABR members and guests; $219 for non-members. Single-day rates are available for $90 on Friday (includes breakfast and game ticket) or $110 on Saturday (including breakfast, lunch, and game ticket).

Hotel: SABR's recommended hotel is The Saguaro (4000 North Drinkwater Blvd., Scottsdale, AZ 85251) in Old Town Scottsdale. Click here to book your room online or call the hotel at (480) 470-8247 and mention "SABR" to book your room at our special group rate of $189/night (plus tax).
Visit SABR.org/AFL for registration information and complete details.
---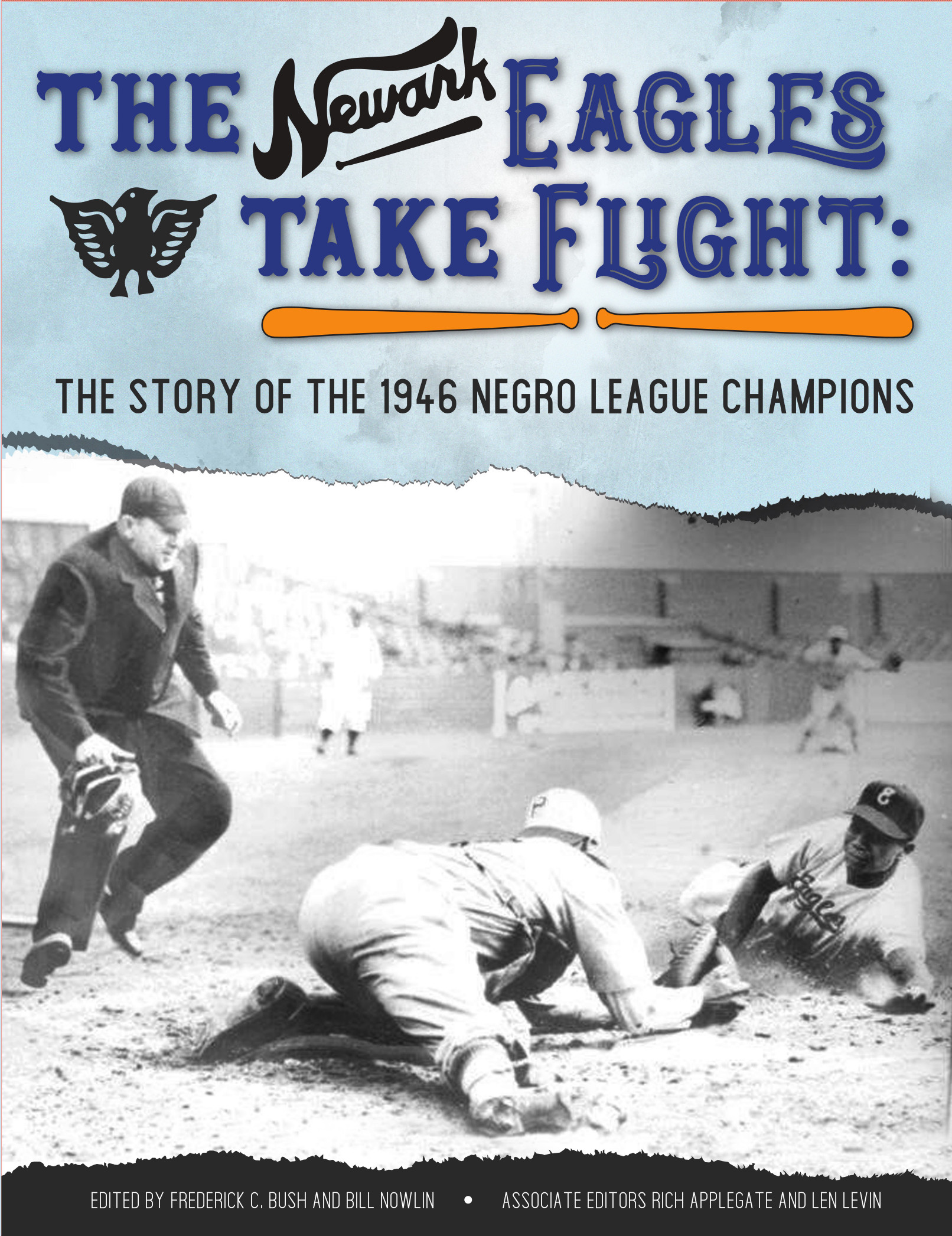 Add a soaring baseball book to your collection with our newest title from the SABR Digital Library:
The Newark Eagles Take Flight: The Story of the 1946 Negro League Champions
Edited by Frederick C. Bush and Bill Nowlin
Associate Editors: Rich Applegate and Len Levin
ISBN (e-book): 978-1-9701-5906-6, $9.99
ISBN (paperback): 978-1-9701-5907-3, $29.99
8.5″ x 11″, 230 pages
The Newark Eagles won only one Negro National League pennant during the franchise's 15-year tenure in the Garden State, but the 1946 squad that ran away with the NNL and then triumphed over the Kansas City Monarchs in a seven-game World Series was a team for the ages. World War II had ended, and numerous players who had served in the military returned to resume their playing careers with the Eagles. The returning veterans composed a veritable "Who's Who in the Negro Leagues" and included Leon Day, Larry Doby, Monte Irvin, and Max Manning, as well as numerous role players. Four of the Eagles' stars — Day, Doby, Irvin, and player/manager Raleigh "Biz" Mackey, as well as co-owner Effa Manley — have been enshrined in the National Baseball Hall of Fame in Cooperstown.
This book, which was researched and written exclusively by more than 30 SABR members, presents not only the famous individuals, but also tells the tales of the other stars and the lesser-known players insofar as history allows them to be revealed. In addition to biographies of the players, co-owners, and P.A. announcer, there are also articles about Newark's Ruppert Stadium, Leon Day's Opening Day no-hitter, a sensational midseason game, the season's two East-West All-Star games, and the 1946 Negro League World Series between the Eagles and the renowned Kansas City Monarchs. A season timeline and a history of the Eagles' years in Newark help to present the entire context of the team and its lone championship season.
Contributors include: Niall Adler, Richard Applegate, Richard Bogovich, Frederick C. "Rick" Bush, Ralph Carhart, Dan D'Addona, Amy Essington, Bob Golon, Margaret M. Gripshover, Leslie Heaphy, Bill Hickman, Paul Hofmann, Dr. Lawrence Hogan, Jay Hurd, William H. Johnson, Thomas E. Kern, Bob LeMoine, Len Levin, Mike Mattsey, John McMurray, Skip Nipper, Bill Nowlin, Richard J. Puerzer, Chris Rainey, Curt Smith, Bill Staples Jr., Mark S. Sternman, Bryan Steverson, Jeb Stewart, Tim Tassler, and David Wilkie.
SABR members, get this e-book for FREE!
---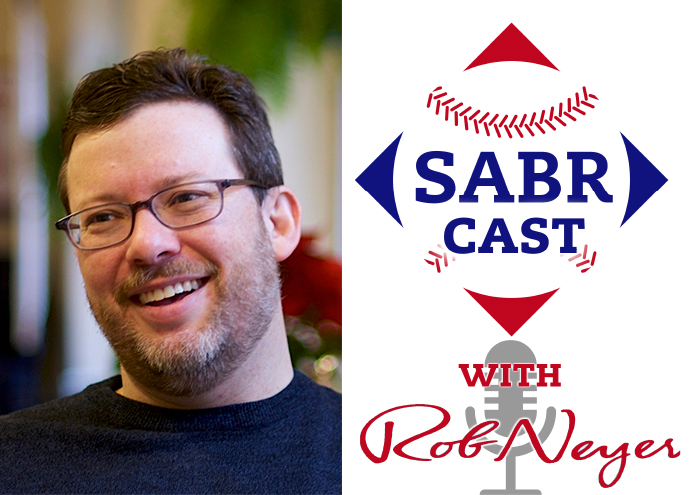 Listen to a new episode of SABRcast with Rob Neyer, a new weekly podcast hosted by award-winning author and longtime SABR member Rob Neyer — which is now available on your favorite podcast streaming services! Subscribe to SABRcast on your favorite podcast networks, including Apple Podcasts, Spotify, Stitcher, or Google Play, and listen to each episode as soon as it's released on Mondays.
Visit SABR.org/sabrcast to listen to Episode #18 — our guest this week is Sean Forman, President of Sports Reference, LLC, which includes Baseball-Reference.com, the game's premier statistical website that launched in 2000. Over the past two decades, Sean has built and engineered what has become the go-to site to look up statistics for any baseball player or team. He was a recipient of SABR's Henry Chadwick Award in 2011 to honor baseball's greatest researchers. He worked for six years as a math and computer science professor at St. Joseph's University before leaving to work on Sports Reference full-time in May 2006. He has a Ph.D in Applied Mathematics from the University of Iowa and lives in Philadelphia.
Every week, SABRcast will feature insights and analysis of what's happening in modern baseball on and off the field, plus compelling interviews with figures from around the game — and music from The Baseball Project.
To learn more, visit SABR.org/sabrcast.
---
Member Engagement Associates — a part-time seasonal position based at the SABR office in Phoenix, Arizona — will assist SABR's membership efforts while reporting to and partnering with the Chief Executive Officer.
A new position in the organization, Associates will be tasked with outreach to members who need to renew their membership and members who have allowed their membership to lapse. As an Associate you will be responsible for logging member and lapsed member feedback which will allow us to better serve our baseball community.
Click here to read the full announcement at SABR.org.
---
SABR is seeking Fall 2019 interns to work in our office in Phoenix, Arizona.
An internship with SABR will involve responsibilities across a variety of disciplines, possibly including:
Working on-site at a local SABR conference, such as the SABR/IWBC Arizona Fall League Experience
Working with our Membership Director or Director of Operations on organizational duties, membership renewal drives, customer service
Working with our Director of Editorial Content to help publish and/or produce content for our website at SABR.org
The internship is an educational opportunity that may count toward college credit, covering 15-20 hours per week (flexible schedule), at the SABR office in Phoenix, Arizona.
Click here to read the full announcement at SABR.org.
---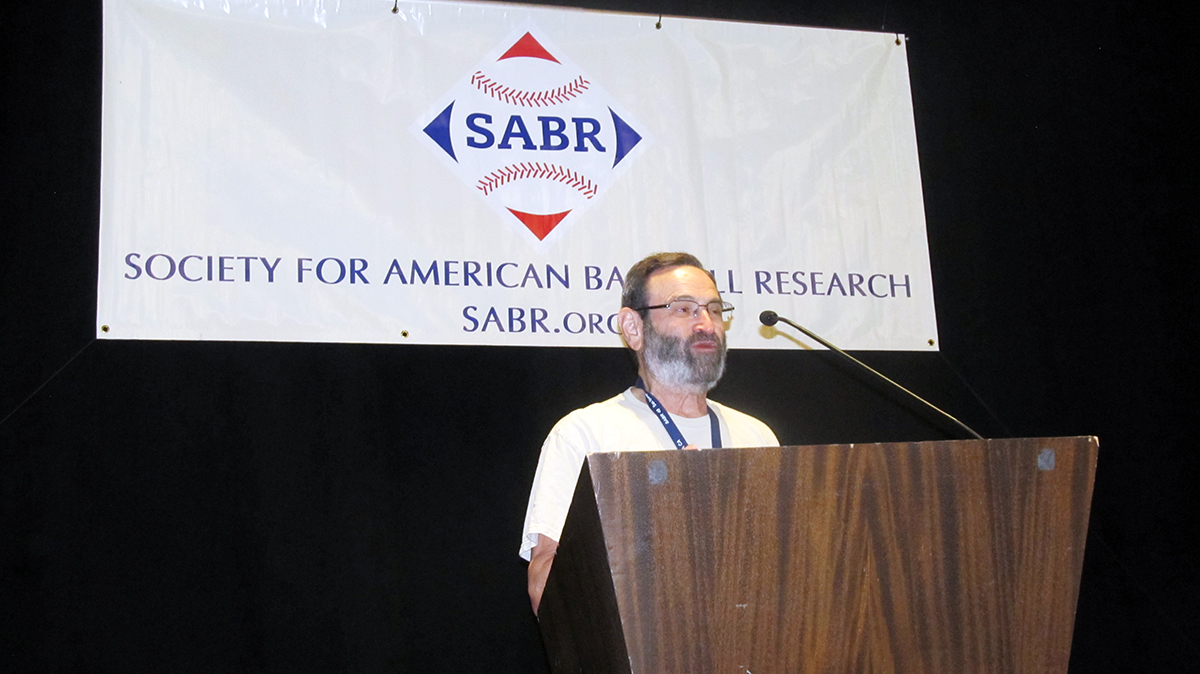 At SABR 49 in San Diego, we heard from David W. Smith on the length of time between pitches and Mark Pankin's Doug Pappas Award-winning talk on baseball's most confounding rule (batting out of turn), along with an all-star lineup of research presentations.
We learned about the business of being The Babe by Michael Haupert; the legendary Oscar Charleston by Jeremy Beer; the tumultuous history of the bullpen cart by Allison Levin; Pacific Coast League owners' quest for major-league status by Andy McCue; a history of Negro Leaguers in Japan by Bill Staples Jr.; and 19th-century women in baseball by Katie Neipris.
You can now listen to audio highlights from all of these SABR 49 research presentations and view PowerPoint slides (where available) by clicking on the link below:
https://sabr.org/convention/sabr49-presentations
---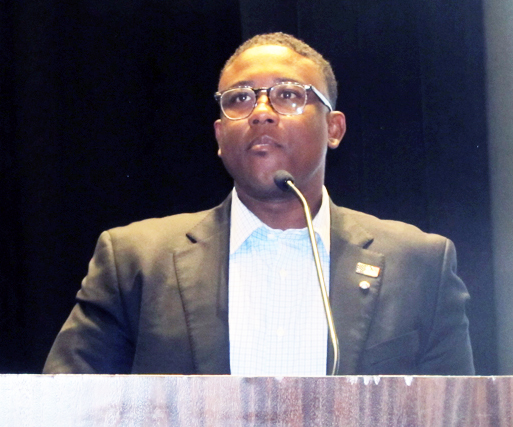 At SABR 49 on June 28 in San Diego, Major League Baseball executive Del Matthews spoke about MLB's efforts to increase diversity and participation in youth baseball across the globe.
Matthews is Vice President of Baseball Development at Major League Baseball, where he oversees day-to-day operations of the MLB Urban Youth Academies and the coordination of the SiriusXM All-Star Futures Game. He spent nine seasons in the Chicago White Sox front office from 2007 to 2016, most recently as Assistant Director of Player Development and Scouting. He was the Director of Baseball Operations for the Arizona Fall League and is a product of MLB's Executive Development Program. He is a graduate of the University of Illinois at Chicago and the son of former All-Star outfielder Gary Matthews Sr.
Click here to listen to highlights at SABR.org.
---
SABR's mission is to foster the study, discussion, and understanding of all aspects of baseball. In order to fulfill this mission, we rely not only on member dues but also gifts from our generous supporters. You can become a Friend of SABR by giving as little as $10 per month. When you do so, you will be inducted into a community of passionate baseball fans dedicated to supporting SABR's work.
Get in the SABR On-Deck Circle, and help SABR become the essential community for the world of baseball. Your support will build capacity around all things SABR, including publications, website content, podcast development, and community growth.
A monthly gift is deducted from your bank account or charged to a credit card until you tell us to stop. No more email, mail, or phone reminders.
Visit SABR.org/donate or contact Ben Rose at brose@sabr.org to learn more.
---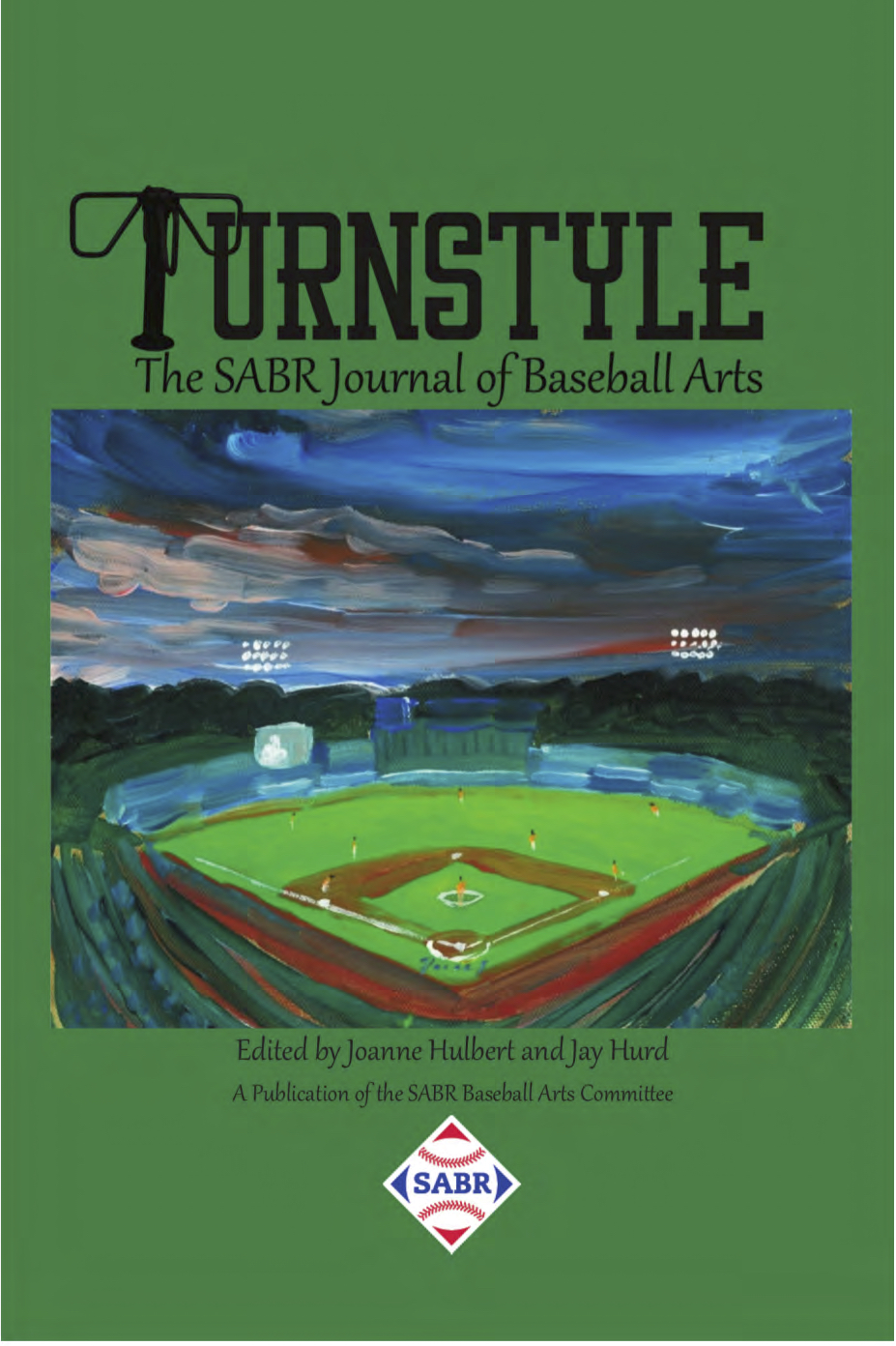 A special new publication produced by SABR's Baseball and the Arts Committee vividly brings to life the art and literature of the game we all love:
Turnstyle: The SABR Journal of Baseball Arts
Edited by Joanne Hulbert and Jay Hurd
ISBN (paperback): 978-1-943816-99-6, $9.95
ISBN (e-book): 978-1-943816-98-9, $5.99
67 pages, 6″ x 9″
Click here to read the full description at SABR.org.
SABR members, get this e-book for FREE!
Having trouble downloading our e-books? To view PDF files on your computer, click here to download the free Adobe Reader software. Having trouble downloading e-books to your Kindle, Nook, Sony Reader or iPad? Click here for additional help.
---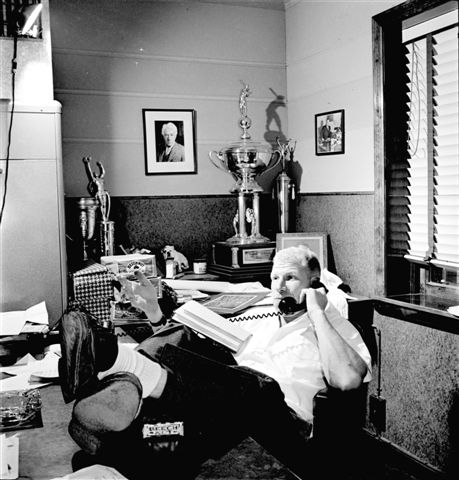 SABR's Business of Baseball Committee is seeking volunteers to help with a new project: building a historical database of Major League Baseball team employees. This is an exciting initiative that should give us a new lens into major-league front and back offices, from team owners to ticket sales.
To accomplish this project, we need volunteers to enter data from information sources, principally team media guides, into a spreadsheet. You do not need to have any of the sources — if you have interest in a particular team (or year), we will provide you the sources electronically. If you do have a source with the relevant information and would be willing to enter it into a spreadsheet, that would be terrific as well.
We are also looking for a volunteer to help oversee this project and coordinate the process. If you are interested in this position, please let us know.
Please contact Dan Levitt at dan@daniel-levitt.com with any questions.
Click here to read the full announcement at SABR.org.
---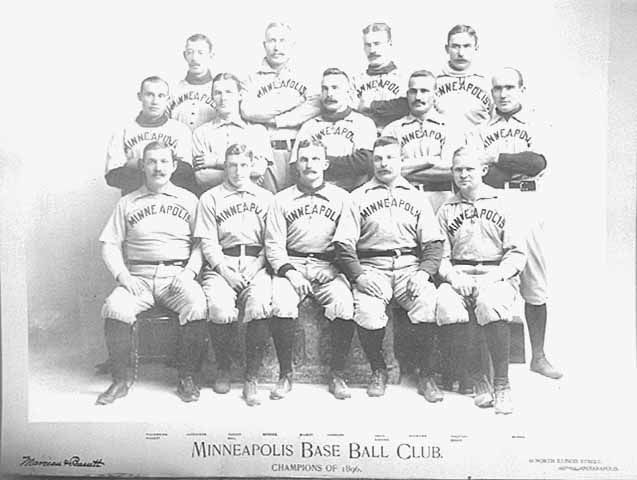 The SABR Minnesota 19th Century Baseball Interdisciplinary Symposium will take place on Saturday, November 16, 2019, at the Minneapolis Public Library, 300 Nicollet Mall in Minneapolis, Minnesota.
The day-long Saturday symposium will be devoted to 19th-century baseball as it was played and evolved in Minnesota and the greater Midwest region. The event is a joint project of the SABR Nineteenth Century Committee, SABR's Halsey Hall Chapter, and the Hennepin County Library.
Guest speakers are expected to include John Thorn, MLB's Official Historian; Larry Millett, longtime St. Paul Pioneer Press architecture critic and author of more than 10 books, including The Curve of the Arch and Lost Twin Cities; Stew Thornley, author of Baseball in Minnesota: A Definitive History and other books; Dan Levitt, author of Paths to Glory: How Great Baseball Teams Got That Way and other books; Mike Haupert, Professor of Economics at the University of Wisconsin-La Crosse; Kristin Anderson, art and architecture professor and author of an upcoming book on the history of sports facilities in the Twin Cities; and more.
For more information, contact event organizers at sabrMN19c@gmail.com.
---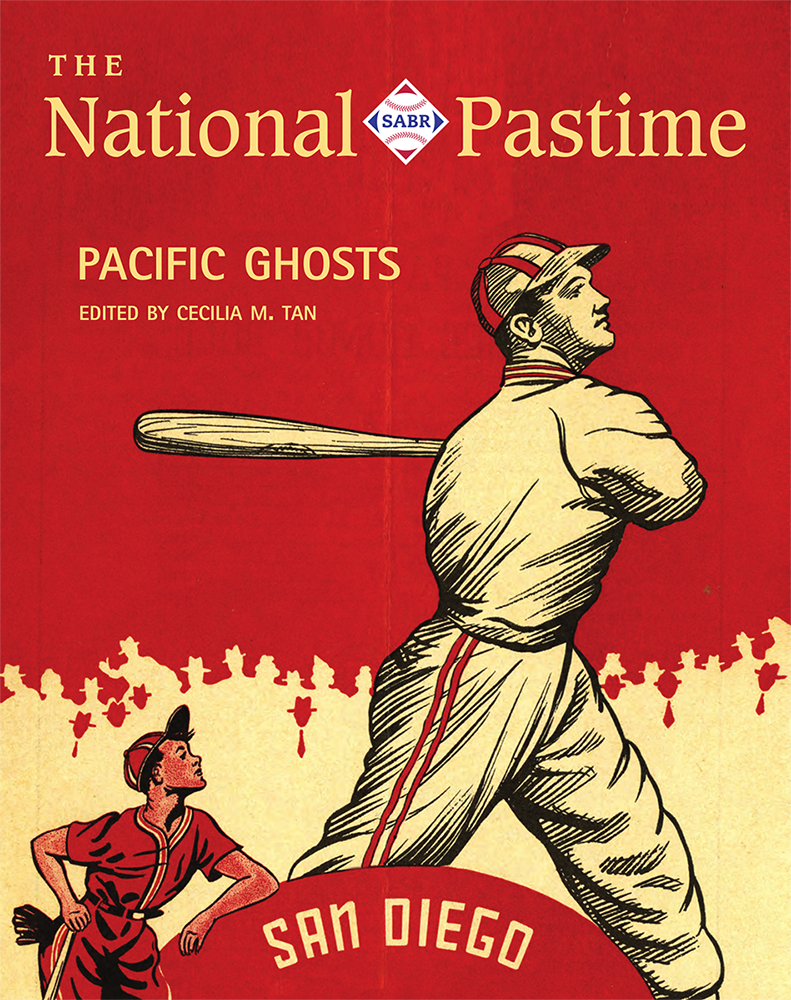 The National Pastime serves as SABR's convention-focused publication. Published annually, this research journal provides in-depth articles focused on the respective geographic region where the national convention is taking place in a given year.
The SABR 49 convention took place this summer in San Diego, and we have dedicated the theme of The National Pastime to baseball on the Pacific Coast. All SABR members receive a free e-book copy of The National Pastime as part of their membership benefits, while attendees of the national convention also received a souvenir print edition in their goody bags.
Click a link below to download the e-book edition or purchase a paperback edition of the 2019 convention journal, The National Pastime: Pacific Ghosts.
Please note: All articles from The National Pastime: Pacific Ghosts will be available to read online at SABR.org soon.
---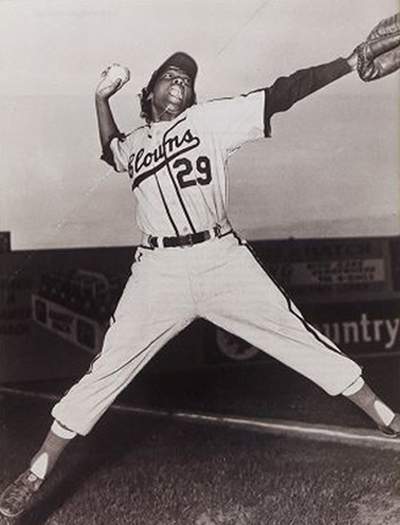 SABR's Women in Baseball Committee will award one $500 scholarship to a high school senior in its inaugural Women in Baseball Essay Contest in 2019.
Students must write an essay of 1,500 words or less addressing the following question: "Choose one person or event in women's baseball history that you believe has made a significant impact on the game and explain the importance."
All applications must be e-mailed or postmarked by August 16, 2019, and sent to Dr. Leslie Heaphy at Lheaphy@kent.edu.
Click here to read the full announcement at SABR.org.
---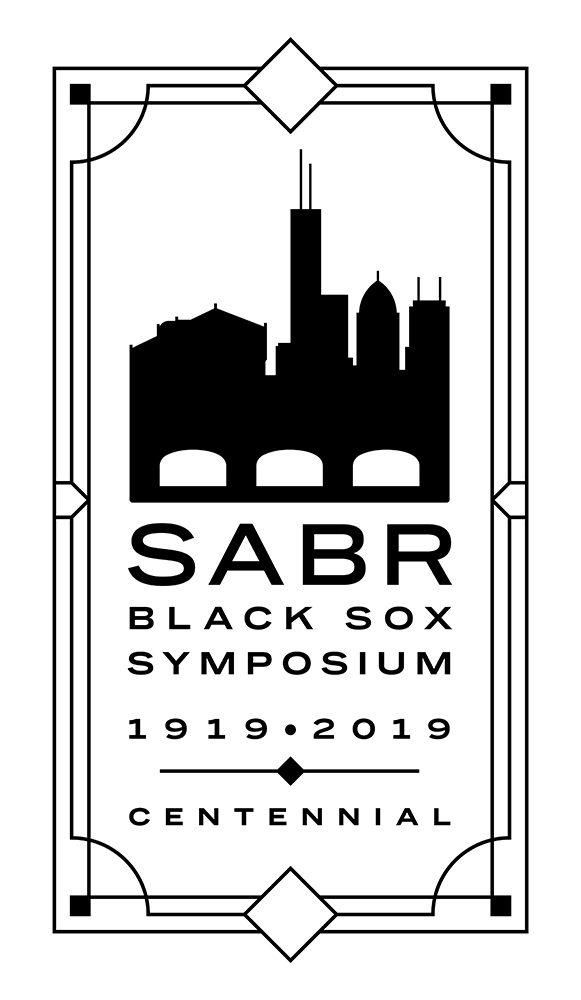 Register now to join us for the SABR Black Sox Scandal Centennial Symposium on September 27-29, 2019, in Chicago. The SABR Black Sox Scandal Research Committee will host this once-in-a-century event to commemorate the 100th anniversary of the 1919 World Series.
The event — which is open to all baseball fans — will be highlighted by a research symposium on Saturday, September 28 at the Chicago History Museum. The museum is home to an extensive collection of Black Sox artifacts and documents, and we'll gather in the beautiful Morse Genius Chicago Room event space to discuss the continued relevance of the 1919 World Series and its aftermath. A book signing with SABR authors, including our own Scandal on the South Side: The 1919 Chicago White Sox, will follow. More details on panels and presentations will be announced soon.
Our special All-Inclusive Package ($45 for SABR members, $60 for non-members) includes admission to the Black Sox Scandal symposium at the Chicago History Museum; a ticket to the Chicago White Sox game on Friday, September 27; and a guided walking tour of downtown Chicago baseball history sites.
Following the symposium, from 8:00-10:00 p.m. on Saturday evening, we will also gather for a reception at the historic Nisei Lounge near Wrigley Field. The reception is included in your symposium registration.
Click here to read the full announcement at SABR.org.
---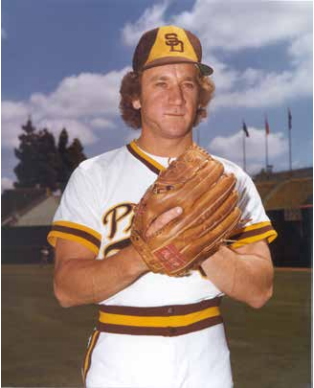 One new interview was posted this week at the SABR Oral History Collection website. Here is the new interview:
Randy Jones, 1976 National League Cy Young Award winner and charter member of San Diego Padres Hall of Fame
Recorded July 2, 2019, by John McMurray
The SABR Oral History Collection, which launched in 2018 at oralhistory.sabr.org, includes hundreds of interviews conducted with ballplayers (Major Leagues, Minor Leagues, Negro Leagues, AAGBBL), executives, scouts, authors, writers, broadcasters, and other figures of historical baseball significance. These interviews, some of which date back more than 50 years, were conducted by members of SABR's Oral History Research Committee and were digitized through a collaboration with the National Baseball Hall of Fame Library.
To listen to more interviews from the SABR Oral History Collection, visit oralhistory.sabr.org.
---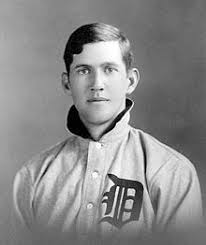 Four new biographies were posted this week as part of the SABR Baseball Biography Project, which brings us to a total of 4,948 published biographies. Here are the new bios published this week:
All new biographies can be found here: SABR.org/bioproj/recent
Search for any SABR biography: You can now visit sabr.org/bioproj_search to search for any player — or manager, executive, scout, spouse, broadcaster, or umpire — who appears in the SABR BioProject. You can also browse all of these BioProject categories and a lot more, including 300-game winners, Hall of Famers, 1960s All-Stars, or Negro Leaguers, at our Browse page: sabr.org/bioproj/browse.
---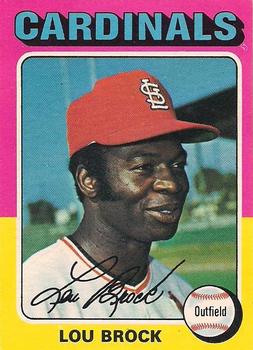 Three new game stories were posted this week as part of the SABR Games Project. Here are the new game stories:
New Games Project stories can be found at SABR.org/gamesproject/recent. Find all published Games Project articles at SABR.org/GamesProject.
Get involved: Have memories of a game you attended? Or a game you watched that caught your interest? Write about it! Writing for the Games Project is an easy way to get involved as a SABR member. Find out how by reading the Games Project FAQs section or checking out the Authors' Guidelines. We have editors and fact checkers who are willing to help you write your first article.
---
Behind the Numbers: Baseball SABR Style on SiriusXM, a radio show hosted by former SABR Board President Vince Gennaro, will air this season at a new time. Listen in from 8:00-9:00 p.m. ET on Saturdays on MLB Network Radio.
You can also listen to archives of recent episodes on-demand on the SiriusXM Internet Radio App. Click here to learn more.
Behind the Numbers: Baseball SABR Style on SiriusXM focuses on examining and interpreting the statistical analysis that plays a critical role in baseball today. It airs weekly throughout the year on MLB Network Radio, available to subscribers nationwide on XM channel 89, Sirius channel 209, and on the SiriusXM Internet Radio App.
---
We still need a few authors for SABR's upcoming book on the greatest comeback games. We would like to provide an opportunity for people who have never written for SABR before. If you're a fan of the Brewers, Marlins, Reds, Red Sox, Orioles, Twins, or the Milwaukee Braves, this could be quite enjoyable.
We're looking for prospective authors to write up a Games Project-style account of each of these games:
May 8, 1918: Reds 9, Cardinals 6 / Shut out through eight, Reds scored 9 runs in top of ninth
June 8, 1937: Red Sox 10, Indians 8 / Sox scored 8 runs in the top of the ninth
April 20, 1961: Braves 7, Phillies 6 / Braves scored 5 runs in the top of the ninth
July 27, 1975: Orioles 11, Brewers 6 / Brewers led 6-0 after eight, O's scored 6 in top of the ninth and 5 more in 10th
May 22, 2001: Brewers 10, Astros 9 / Brewers scored 7 runs in bottom of the ninth
June 28, 2003: Marlins 10, Red Sox 9 / Down 9-2 after seven, four runs in the eighth and four more in the ninth
June 19, 2010: Twins 13, Phillies 10 / Twins tie game with 5 runs in ninth, then win in 11
If you think you might be interested (the deadline is not at all pressing), please inquire with Bill Nowlin at Bill.Nowlin@rounder.com.

---
Are you a SABR member with book design experience? As our Publications Program grows, so does our need for folks who can handle book layout and ebook creation duties. QuarkXPress or InDesign preferred.
If you'd like more information or to throw your hat into the ring, please email your resume and book design samples to Cecilia Tan at PubDir@sabr.org.
---
We've heard your feedback: Some of you have said you look forward to "This Week in SABR" every Friday, but sometimes there are just too many compelling articles and announcements to read every week. We're not complaining — hey, keep up the great work! — but we know the feeling. So in an effort to make the length of this newsletter more manageable to read, we'll summarize some of the repeating/recurring announcements in a special "In Case You Missed It (ICYMI)" section of "This Week in SABR".
Here are some major headlines from recent weeks that we don't want you to miss:
All previous editions of This Week in SABR can be found here: https://sabr.org/content/this-week-in-sabr-archives.
---
We'd like to welcome all of our new SABR members who have joined this week. You can find all Members-Only resources at members.sabr.org and the Membership Handbook can be downloaded here.
Please give these new members a warm welcome and help them make the most of their membership by giving them the opportunity to get involved in their local chapter or a research committee.
You can find contact information for any SABR member in the online membership directory (SABR.org/directory).
| Name | Hometown | | | Name | Hometown |
| --- | --- | --- | --- | --- | --- |
| Nathan Aguiar | Houston, TX | | | Brian Hoffman | Vacaville, CA |
| Brad Altman | Chula Vista, CA | | | Tonia Jeffery | Walla Walla, WA |
| Eliot Brown | Tarzana, CA | | | John Kim | Henderson, NZL |
| Al Carter | Friendswood, TX | | | Brian Linn | Bryan, TX |
| Jack Decker | Columbus, OH | | | Parker McNeely | Vincennes, IN |
| Nick Desrocher | Toronto, ON | | | Michel Morissette | Orford, QC |
| Paul DiGuglielmo | Newark, DE | | | Lee Rolnick | Boca Raton, FL |
| Jay Elliott | Playa del Rey, CA | | | Edgar Shawen | Chattanooga, TN |
| Gar Galvach | Port Reading, NJ | | | Joseph Stanton | Aiea, HI |
| Kurt Gano | Stevensville, MI | | | Karen Stephens | NewYork, NY |
| Dan Good | Yonkers, NY | | | Brian Teague | Ft. Mill, SC |
| Flynn Hagerty | London, ENG | | | Rafael Venancio | Sao Paulo, BRA |
---
Here are the new research committee updates this week:
Minor Leagues: The SABR Guide to Minor League Statistics, first published in 1994 and most recently updated in 2007, is now available as a free PDF download for all SABR members on our Research Resources page. An invaluable guidebook that covers minor-league seasons from 1887 to 2006, the guide includes specific date and page numbers to help researchers locate with precision where that year's minor-league statistics can be found, primarily in the annual guidebooks published by The Sporting News, Baseball America, Spalding, Reach, Sporting Life, and others. Click here to learn more about the Minor Leagues Committee.
Find all SABR research committee newsletters at SABR.org/research.
---
Here are the new regional chapter updates this week:
Visit SABR.org/chapters for more information on SABR regional chapters.
---
Here is a list of upcoming events on the SABR calendar:
All SABR meetings and events are open to the public. Feel free to bring a baseball-loving friend … and make many new ones! Check out the SABR Events Calendar at SABR.org/events.
---
Here are some recent articles published by and about SABR members:
Read these articles and more at SABR.org/latest.
---
This Week in SABR is compiled by Jacob Pomrenke. If you would like us to include an upcoming event, article or any other information in "This Week in SABR," e-mail jpomrenke@sabr.org.
Have trouble reading this e-mail? Click here to view this week's newsletter on the web.
Are you receiving our e-mails? "This Week in SABR" goes out by e-mail to all members on Friday afternoons. If they're not showing up, try adding "sabr.notes@sabr.org" to your contact list to ensure they show up in your inbox (and not the spam folder.)
---
Originally published: August 2, 2019. Last Updated: April 3, 2020.
https://sabr.org/wp-content/uploads/2020/03/research-collection4_350x300.jpg
300
350
admin
/wp-content/uploads/2020/02/sabr_logo.png
admin
2019-08-02 15:00:00
2020-04-03 14:38:16
This Week in SABR: August 2, 2019