This Week in SABR: January 3, 2020

Welcome to "This Week in SABR!" Click here to view this week's newsletter on the web. Here's what we've been up to as of January 3, 2020:
---
Early registration is still open for the ninth annual SABR Analytics Conference on March 13-15, 2020, at the Renaissance Phoenix Downtown in Arizona, where we'll bring together the top minds in the baseball analytics community to discuss, debate and share insightful ways to analyze and examine the great game of baseball. Register today to join us!
The Analytics Conference schedule consists of a combination of Guest Speakers, Panels, and Research Presentations — plus the unique Diamond Dollars Case Competition, in which undergraduate, graduate and law school students from across the country analyze and present a real baseball operations decision.
Programming will begin on the afternoon of Friday, March 13 and will run through Sunday afternoon on March 15. A large block of rooms for SABR Analytics Conference attendees is available on Friday, Saturday, and Sunday nights. Click here for highlights of the high-quality content from the 2019 conference.
SABR has a long and storied history with baseball statistical analysis, evidenced by the link between our name and sabermetrics. SABR's long history in this area of baseball research, coupled with our mission of advancing the understanding and knowledge of baseball, makes us the perfect choice to coordinate and host this ground-breaking event.
For more information on the 2020 SABR Analytics Conference, or to register, visit SABR.org/analytics.
---
The 11th annual SABR Day will be held Saturday, January 25. We're compiling details now on 2020 SABR Day chapter meetings around the globe. We'll post them as soon as we get them at SABR.org/sabrday.  
Regional SABR meetings are open to all baseball fans and are usually free to attend, so bring a friend! Guest speakers often include current and former baseball players, managers, umpires, executives, scouts, writers and authors. Check out SABR.org/sabrday for more information on a SABR Day meeting close to you. Chapter leaders, please be sure to send any details on your SABR meeting to Jacob Pomrenke at jpomrenke@sabr.org so we can update our SABR Day map.
SABR Day meetings are scheduled for Saturday, January 25 in the following cities:
Atlanta, GA (Magnolia Chapter)
Boston, MA (Boston Chapter)
Burlington, VT (Gardner-Waterman Vermont Chapter)
Cherry Hill, NJ (Goose Goslin Chapter)
Cleveland, OH (Jack Graney Chapter)
Columbus, OH (Hank Gowdy Chapter)
Cooperstown, NY (Cliff Kachline Chapter)
Denver, CO (Rocky Mountain Chapter)
Indianapolis, IN (Oscar Charleston Chapter)
Knoxville, TN (East Tennessee Chapter)
Las Vegas, NV (Maddux Bros.-Vegas Chapter)
Little Rock, AR (Robinson-Kell Chapter)
Minneapolis, MN (Halsey Hall Chapter)
Montclair, NJ (Elysian Fields Chapter)
Montreal, QC (Quebec Chapter)
New York, NY (Casey Stengel Chapter)
Philadelphia, PA (Connie Mack Chapter)
Rochester, NY (Luke Easter Chapter)
San Diego, CA (Ted Williams Chapter)
Toledo, OH (Bresnahan-Mud Hens Chapter)
Toronto, ON (Hanlan's Point Chapter)
Virginia Beach, VA (Bud Metheney/VA Eastern Shore Chapter)
In addition, SABR Day meetings will be held on these days due to schedule or venue availability; click on a link below for complete details:
Visit SABR.org/sabrday to learn more about a SABR Day meeting near you.
---
The 11th annual Frederick Ivor-Campbell 19th Century Base Ball Conference will be held April 24-25, 2020, at the Baseball Hall of Fame in Cooperstown, New York.
Note: Space is extremely limited and some research presentations will be double-tracked. On the final page of your registration form, please indicate your preferred choice of Research Presentation for each of the six pairs that are double-tracked.
Registration: Click here to download the registration form (PDF). Registrations can be accepted by mail only: send BOTH completed 19th Century Base Ball Conference registration forms to: Peter Mancuso, 6970 Ely Road, New Hope, PA 18938. Enclose your personal check for the appropriate amount and make payable to "SABR," with "Fred 19cBB Conference" written on the check's memo line.
Cost: Conference registration is $65 per person, including the Saturday luncheon. Tickets for the optional Friday evening Welcoming Dinner ($45) at Templeton Hall and Saturday evening Post-Conference Gathering ($35) at the historic Otesaga Hotel can also be purchased in advance for you or a guest. Anyone who wishes to purchase an extra ticket for a guest to attend the Saturday luncheon only ($35) can also do so.
RSVP: Please mail your registration form no later than February 28. Registration is limited to the first 100 people to sign up, so please register early!
Contact: For questions, or if you miss the registration mailing deadline, contact Peter Mancuso at peterplus4@earthlink.net to see if space is still available.
The 2020 conference will be highlighted by a keynote address from Major League Baseball's Official Historian John Thorn, along with a panel discussion on National League president William Hulbert with Jack Bales, Richard Hershberger, Bill Lamb, and moderator Bill Ryczek; a special presentation by David Block on "Baseball's Origins: A Progress Report"; a Member Spotlight interview of Tom Gilbert by Bob Bailey; plus book signings, research presentations, and a welcome dinner.
For more information, or to register, visit SABR.org/ivor-campbell19c.
---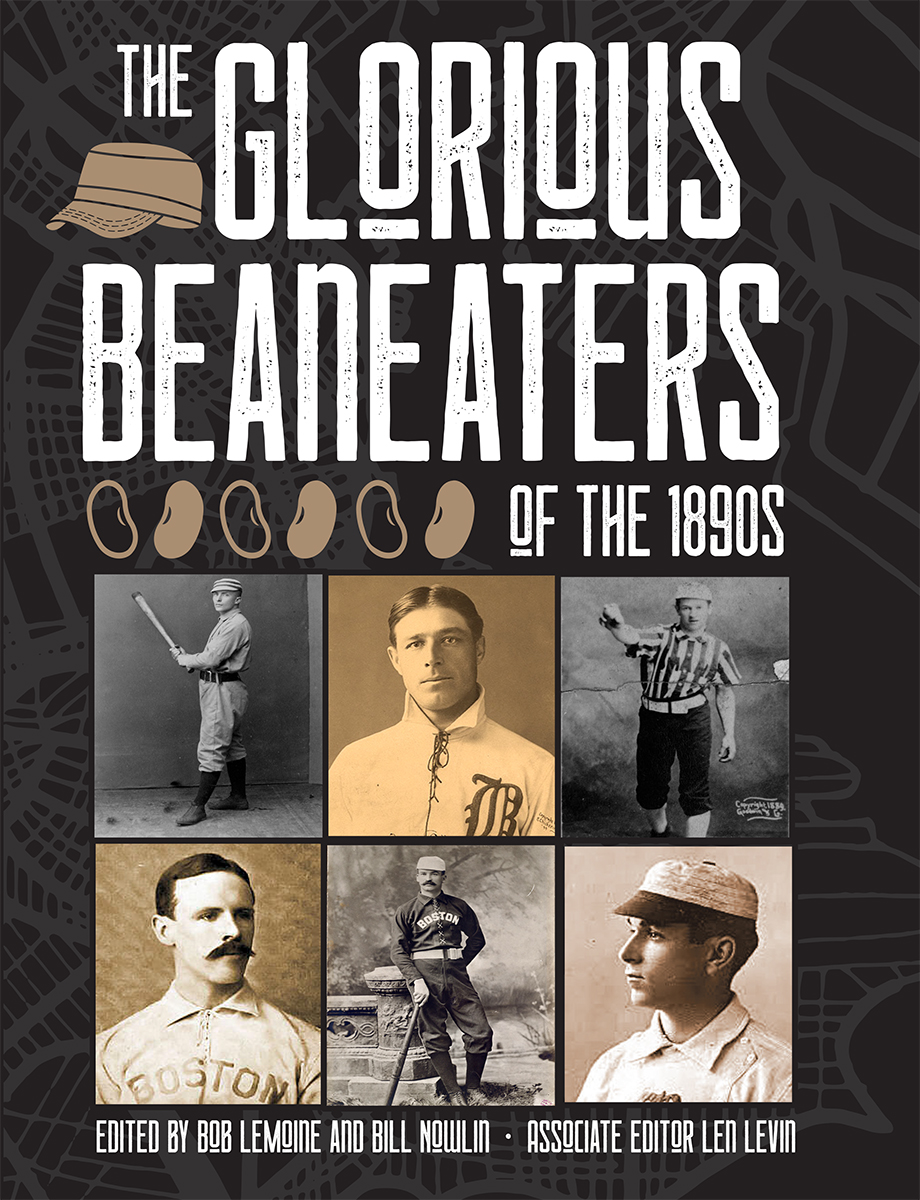 Add a championship book to your collection from the SABR Digital Library:
The Glorious Beaneaters of the 1890s
Edited by Bob LeMoine and Bill Nowlin
Associate Editor: Len Levin
ISBN (ebook): 978-1-9701-5918-9, $9.99
ISBN (paperback): 978-1-9701-5919-6, $29.99
8.5″ x 11″, 437 pages
More than a century has passed since the "glorious Beaneaters" era of Boston's baseball history in the 1890s. While Boston would soon have a second baseball club that would capture the hearts of New England (the Red Sox), never again would there be such dominance over a decade as the Beaneaters accomplished. The team won five pennants in the decade. Nine of these players are enshrined in the National Baseball Hall of Fame.
This book includes biographies of every player to appear with the team in the 1890s, as well as year-by year-recaps of seasons 1891 through 1899, bios of the owner and manager, articles on the ballparks they played in, recaps of 50 of the team's most thrilling and historic games, and articles on the team's impact on pop culture and 1980s baseball.
Legendary manager Connie Mack called that era "a turbulent decade of the so-called roughhouse days in baseball. The Boston Beaneaters were ready for any fray, ever willing to take on the pugnacious Baltimore Orioles and give them a dose of their own medicine."
"The tumultuous 1890s witnessed a player revolt against high-handed and monopolistic management," wrote baseball historian John Thorn, "The game was in a period of consolidation, or hibernation, or stagnation; one's perspective depended upon whether he were an owner, fan, or player."
This book represents the combined efforts of more than 50 writers and editors from the Society for American Baseball Research. Contributors include: Matt Albertson, Dennis Auger, John Bauer, Charlie Bevis, Richard Bogovich, Thomas J. Brown Jr., Jean-Pierre Caillault, Matt Clever, Alan Cohen, Rory Costello, Jerrod Cotosman, Richard Cuicchi, Charles F. Faber, Bill Felber, David Fleitz, Brian Frank, Peter M. Gordon, Terry Gottschall, Gerry Goulet, Steve Hatcher, Paul Hofmann, Mike Huber, Joanne Hulbert, Bill Lamb, Kevin Larkin, Bob LeMoine, Len Levin, Dan Levitt, William H. Lyons, Mike McAvoy, Brian McKenna, Eric Miklich, Seth Moland-Kovash, Chad Moody, Bill Mortell, Rob Nee, David Nemec, Rochelle Llewelyn Nicholls, Bill Nowlin, Ralph Peluso, Mark Pestana, Richard Riis, Joel Rippel, Bob Ruzzo, Mark Souder, Glen Sparks, Lyle Spatz, Mark S. Sternman, J.W. Stewart, Trey Strecker, Andy Terrick, Stew Thornley, Richard "Dixie" Tourangeau, Gregory H. Wolf, and John Zinn.
SABR members, get this e-book for FREE!
Having trouble downloading our e-books? To view PDF files on your computer, click here to download the free Adobe Reader software. Having trouble downloading e-books to your Kindle, Nook, Sony Reader or iPad? Click here for additional help.
---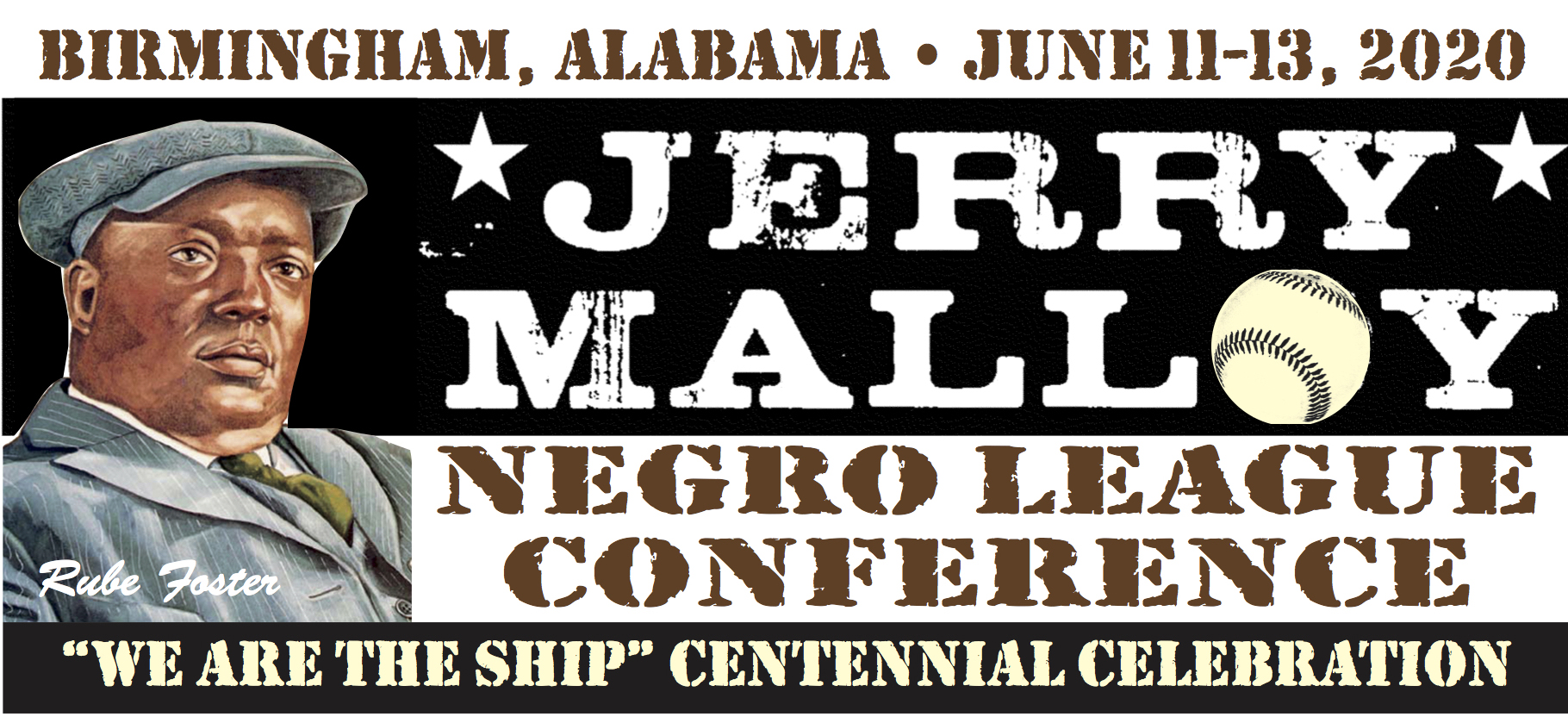 Registration is now open for the SABR Jerry Malloy Negro League Conference on June 11-13, 2020, at the Sheraton Birmingham Hotel in Birmingham, Alabama. All baseball fans are welcome to attend.
One hundred years ago, the Negro National League of Professional Base Ball Clubs (NNL) was established as a viable option for professional Black athletes barred from the all-White major leagues to showcase their talents. In 2020, SABR's Negro Leagues Research Committee will celebrate their pleasure, passion, and purpose-driven path to athletic glory and honor with a centennial celebration at the annual Malloy Conference in Birmingham.
NNL founder Rube Foster's mantra of "We are the ship … all else the sea" spoke to their exclusion from Major League Baseball. Their struggles became our successes as Black baseball exploded in popularity and became an integral part of baseball Americana. This is your opportunity to honor the triumphs and accomplishments of men and women who paved the way to integrate our national game.
To learn more, visit SABR.org/malloy.
---
SABR is seeking Spring 2020 interns to work in our office in Phoenix, Arizona. An internship with SABR will involve responsibilities across a variety of disciplines, possibly including:
Working on-site at a local SABR conference, such as the SABR Analytics Conference
Working with our Membership Director or Director of Development on organizational duties, membership renewal drives, customer service
Working with our Director of Editorial Content to help publish and/or produce content for our website at SABR.org
The internship is an educational opportunity that may count toward college credit, covering 15-20 hours per week (flexible schedule), at the SABR office in Phoenix, Arizona. Please send a resume and cover letter in PDF form to jpomrenke@sabr.org by 5:00 p.m. MST today!
Click here to read the full announcement at SABR.org.
---
Save the date! SABR will be returning to Baltimore for our 50th national convention on July 15-19, 2020, at the Hyatt Regency Inner Harbor hotel in downtown Baltimore, Maryland. Registration information for SABR 50 and our special hotel room block will be available at SABR.org/convention in just a few weeks.
The Hyatt Regency hotel sits on the waterfront at the majestic Inner Harbor and is conveniently located within walking distance from Camden Yards, home of the Baltimore Orioles. Our host hotel is also close to many area museums, historic landmarks, and other attractions like the National Aquarium.
SABR's 2020 national convention will be our 50th annual gathering; the organization's founding in Cooperstown in 1971 is counted as the first.
For more information on the SABR convention, visit SABR.org/convention.
---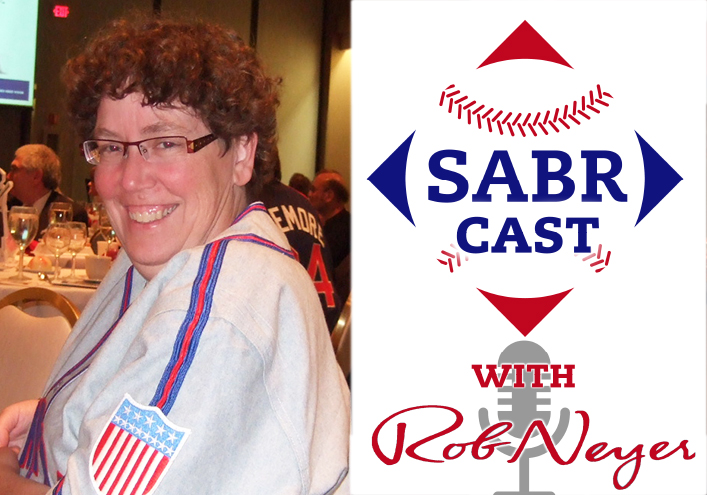 Listen to a new episode of SABRcast with Rob Neyer, a new weekly podcast hosted by award-winning author and longtime SABR member Rob Neyer — which is now available on your favorite podcast streaming services!
Visit SABR.org/sabrcast to listen to Episode #40 — our guest this week is Leslie Heaphy, SABR's Vice President since 2016 and a member of the Board of Directors since 2010. She has been a member of SABR since 1989 and chair of the Women in Baseball Committee since 1995. She is an Associate Professor of History at Kent State University at Stark and publishes in the area of the Negro Leagues and women's baseball.
Subscribe to SABRcast on your favorite podcast networks, including Apple Podcasts, Spotify, Stitcher, or Google Play, and listen to each episode as soon as it's released on Mondays. Every week, SABRcast will feature insights and analysis of what's happening in modern baseball on and off the field, plus compelling interviews with figures from around the game — and music from The Baseball Project.
To learn more, visit SABR.org/sabrcast.
---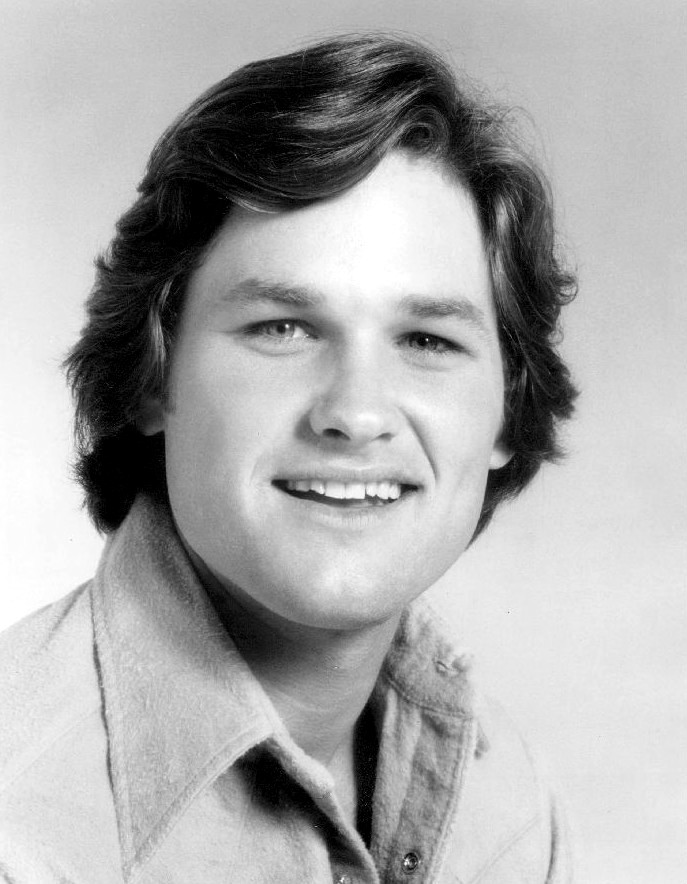 Six new biographies were posted this week as part of the SABR Baseball Biography Project, which brings us to a total of 5,067 published biographies. Here are the new bios published this week:
All new biographies can be found here: SABR.org/bioproj/recent
Search for any SABR biography: You can now visit sabr.org/bioproj_search to search for any player — or manager, executive, scout, spouse, broadcaster, or umpire — who appears in the SABR BioProject. You can also browse all of these BioProject categories and a lot more, including 300-game winners, Hall of Famers, 1960s All-Stars, or Negro Leaguers, at our Browse page: sabr.org/bioproj/browse.
---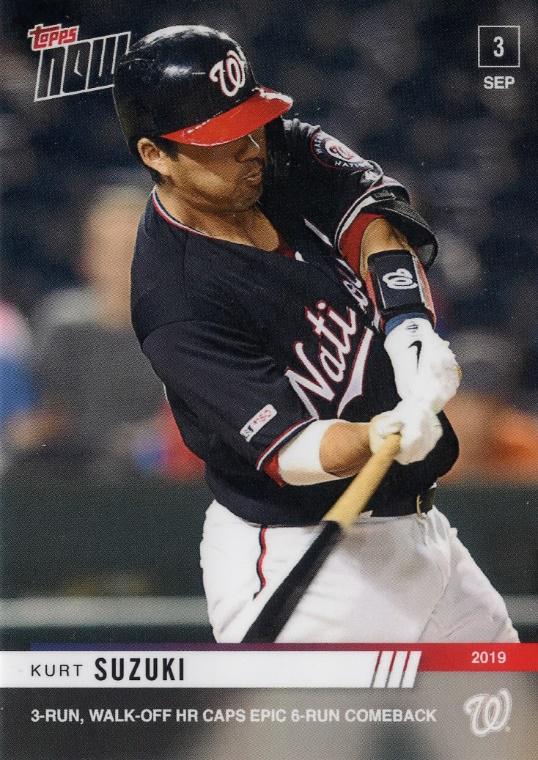 Three new game stories were posted this week as part of the SABR Games Project. Here are the new game stories:
New Games Project stories can be found at SABR.org/gamesproject/recent. Find all published Games Project articles at SABR.org/GamesProject.
Get involved: Have memories of a game you attended? Or a game you watched that caught your interest? Write about it! Writing for the Games Project is an easy way to get involved as a SABR member. Find out how by reading the Games Project FAQs section or checking out the Authors' Guidelines. We have editors and fact checkers who are willing to help you write your first article.
Read all stories from Met-rospectives book online: In Met-rospectives: A Collection of the Greatest Games in New York Mets History, edited by Brian Wright and Bill Nowlin and published in 2018, we offered Mets fans a chance to soak in some Amazin' memories with dozens of game stories on the most memorable moments in franchise history. From Tom Terrific and the Miracle Mets to the triumphant 1986 World Series champions and beyond, all of the game summaries from our Met-rospectives book can now be read online at the SABR Games Project. Click here to download your free e-book or get 50% off the paperback edition at SABR.org.
---

SABR's The Baseball Index closes out the 2019 year with nearly 3,700 new entries to aid in baseball research. That brings our total to 259,806 citations of articles, books, essays, and other materials that can serve as the basis for your research into baseball history.
TBI, which can be accessed at BaseballIndex.org, is an ongoing SABR project to catalog the entirety of baseball literature, from the earliest references to the present day. The index is designed to help baseball researchers find materials that advance their work.
Click here to read the full announcement at SABR.org.
More volunteers are always needed. Please contact Andy McCue at amccue@sabr.org if you are interested in volunteering.
---
Behind the Numbers: Baseball SABR Style on SiriusXM, a radio show hosted by former SABR Board President Vince Gennaro, is back for the Hot Stove offseason at a new time! Listen to a new episode at 4:00-5:00 p.m. ET on Saturdays on MLB Network Radio.
You can also listen to archives of recent episodes on-demand on the SiriusXM Internet Radio app. Click here to learn more.
Behind the Numbers: Baseball SABR Style on SiriusXM focuses on examining and interpreting the statistical analysis that plays a critical role in baseball today. It airs weekly throughout the year on MLB Network Radio, available to subscribers nationwide on XM channel 89, Sirius channel 209, and on the SiriusXM Internet Radio App.
---
SABR Baseball Research Award, due 1/31/2020: The SABR Baseball Research Award (formerly the Sporting News-SABR Baseball Research Award) honors those whose outstanding research projects completed during the preceding calendar year have significantly expanded our knowledge or understanding of baseball. To submit a nomination for the 2020 awards, please contact Bill Felber at bfelber@att.net.
McFarland-SABR Baseball Research Award, due 2/15/2020: The McFarland-SABR Baseball Research Award honors the authors of the best articles on baseball history or biography completed or published during the preceding calendar year. To submit a nomination for the 2020 awards, please contact Len Levin at lenlevin5@hotmail.com.
Please note: Only ONE entry per nomination will be considered (do not submit multiple nominations for the same award). For more information on SABR Awards, click here.
---
We've heard your feedback: Some of you have said you look forward to "This Week in SABR" every Friday, but sometimes there are just too many compelling articles and announcements to read every week. We're not complaining — hey, keep up the great work! — but we know the feeling. So in an effort to make the length of this newsletter more manageable to read, we'll summarize some of the repeating/recurring announcements in a special "In Case You Missed It (ICYMI)" section of "This Week in SABR".
Here are some major headlines from recent weeks that we don't want you to miss:
All previous editions of This Week in SABR can be found here: https://sabr.org/content/this-week-in-sabr-archives.
---
We'd like to welcome all of our new SABR members who have joined this week. You can find all Members-Only resources at members.sabr.org and the Membership Handbook can be downloaded here.
Please give these new members a warm welcome and help them make the most of their membership by giving them the opportunity to get involved in their local chapter or a research committee.
You can find contact information for any SABR member in the online membership directory (SABR.org/directory).
| Name | Hometown |   |   | Name | Hometown |
| --- | --- | --- | --- | --- | --- |
| John Amalong | Oklahoma City, OK | | | Rob Maddox | Hemet, CA |
| Connor Bell | Round Rock, TX | | | Sean Maguire | Philadelphia, PA |
| Bruce Besore | Baltimore, MD | | | Michael Mallari | Denver, CO |
| Scott Besore | Burtonsville, MD | | | Lawrence McGill | Princeton Junction, NJ |
| Matt Bomberg | Jenison | | | Ted Meyer | Houston, TX |
| A.K. Borkman | Long Beach, CA | | | Collin Miller | Hobart, NY |
| Gershon Brookler | Flushing, NY | | | Robert Miselis | Gold Canyon, AZ |
| Weston Bush | Scottsdale, AZ | | | Steve Oppenheimer | El Sobrante, CA |
| Daniel Cho | Sylmar, CA | | | James Quinn | New York, NY |
| Fred Cowles | Chula Vista, CA | | | Ted Rauch | Rosemont, PA |
| James Eneix | Cleveland Hts, OH | | | Joshua Rosenbaum | San Diego, CA |
| Evo Esopi | Shavertown, PA | | | Jordan Ruffo | Naperville, IL |
| Max Gordon | Oakland, CA | | | Kelly Sage | Saskatoon, SK |
| Kevin Guerra | Frisco, TX | | | David Shaul | Lodi, CA |
| Ryan Guerra | Frisco, TX | | | Quinn Simaitis | Red Hook, NY |
| John Haeussler | Hancock, MI | | | Kjell Stakkestad | Gilbert, AZ |
| Jack Hinde | Barrie, ON | | | Brian Stanley | Wasilla, AK |
| Rick Jenkins | Converse, TX | | | David Sweat | Brunswick, GA |
| David Kennedy | Charlottesville, VA | | | Jim Trenchard | Kingwood, TX |
| Robert Kenzer | Durham, NC | | | Kate Wall | Somerville, MA |
| Richard Kirschner | Scottsdale, AZ | | | Kirk Weber | Mead, WA |
| Michael Klahr | Denver, CO | | | Robert Weiner | Banner Elk, NC |
| Dan Kneisler | Seattle, WA | | | Graeme Wright | Bryan, TX |
| Paul Kovach | McDonald, OH | | | Chris Yates | Washington, DC |
| Kevin Lutes | Georgetown, KY | | | Sam Ziff | New York, NY |
---
Here are the new research committee updates this week:
Find all SABR research committee newsletters at SABR.org/research.
---
Here are the new regional chapter updates this week:
Visit SABR.org/chapters for more information on SABR regional chapters.
---
Here is a list of upcoming events on the SABR calendar:
All SABR meetings and events are open to the public. Feel free to bring a baseball-loving friend … and make many new ones! Check out the SABR Events Calendar at SABR.org/events.
---
Here are some recent articles published by and about SABR members:
Read these articles and more at SABR.org/latest.
---
This Week in SABR is compiled by Jacob Pomrenke. If you would like us to include an upcoming event, article or any other information in "This Week in SABR," e-mail jpomrenke@sabr.org.
Have trouble reading this e-mail? Click here to view this week's newsletter on the web.
Are you receiving our e-mails? "This Week in SABR" goes out by e-mail to all members on Friday afternoons. If they're not showing up, try adding "sabr.notes@sabr.org" to your contact list to ensure they show up in your inbox (and not the spam folder.)
---
Originally published: January 3, 2020. Last Updated: June 17, 2020.
https://sabr.org/wp-content/uploads/2020/06/SABR-LatestNews-TWIS-2016.jpg
250
847
admin
/wp-content/uploads/2020/02/sabr_logo.png
admin
2020-01-03 15:01:12
2020-06-17 23:25:12
This Week in SABR: January 3, 2020