This Week in SABR: June 28, 2019

Live from SABR 49 in San Diego, welcome to "This Week in SABR!" Click here to view this week's newsletter on the web. Here's what we've been up to as of June 28, 2019:
---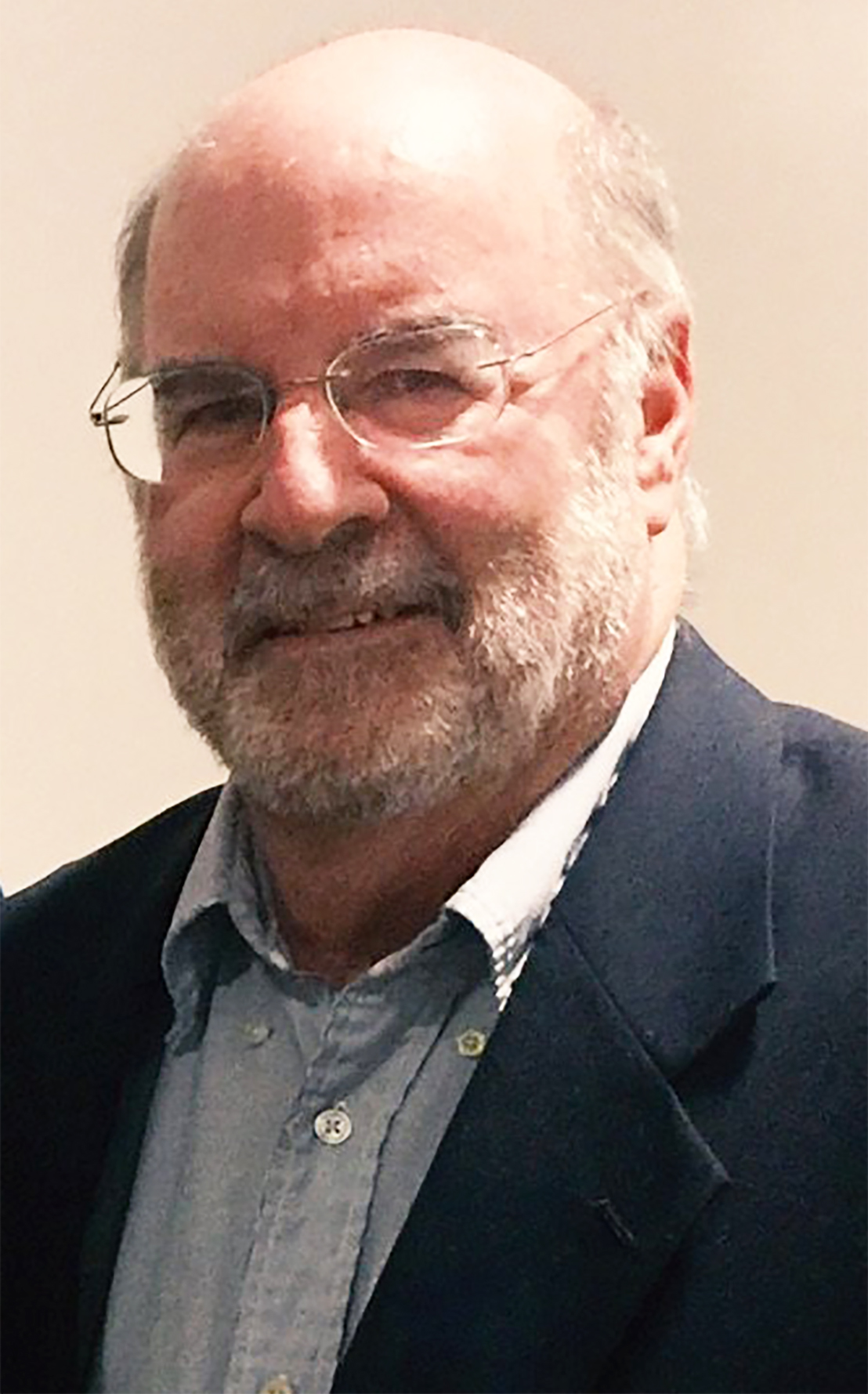 Bill Lamb, a top scholar on the Black Sox Scandal and early baseball history, was announced as the winner of the Bob Davids Award during the SABR 49 Awards Luncheon on Friday, June 28 in San Diego.
The award — which is the Society's highest honor — honors SABR members whose contributions to SABR and baseball reflect the ingenuity, integrity, and self-sacrifice of the founder and past president of SABR, L. Robert "Bob" Davids.
"When I heard the news, my initial reaction was astonishment, as SABR includes a multitude of as-yet unrecognized baseball scholars, authors, and analysts whose contributions to our understanding of the game far surpass mine, and who merit the award far more than I do. That said, I deeply appreciate this great honor," Lamb wrote in a prepared statement that was read at the luncheon.
"For the past 26-plus years, SABR has afforded me an outlet for doing something that I thoroughly enjoy: researching and writing about baseball, often on topics involving obscure or forgotten players and events from the late 19th century through the Black Sox Scandal. Receiving the Bob Davids Award for pursuing this self-satisfying pastime strikes me as a bit peculiar, sort of like being honored for enjoying my favorite ice cream. To mitigate that feeling, here is the pledge that I make to those who selected me: I will continue to research and write about our great game in the hope that by doing so, I will someday justify receipt of the singular honor that has been bestowed upon me today."
Click here to read the full announcement at SABR.org.
---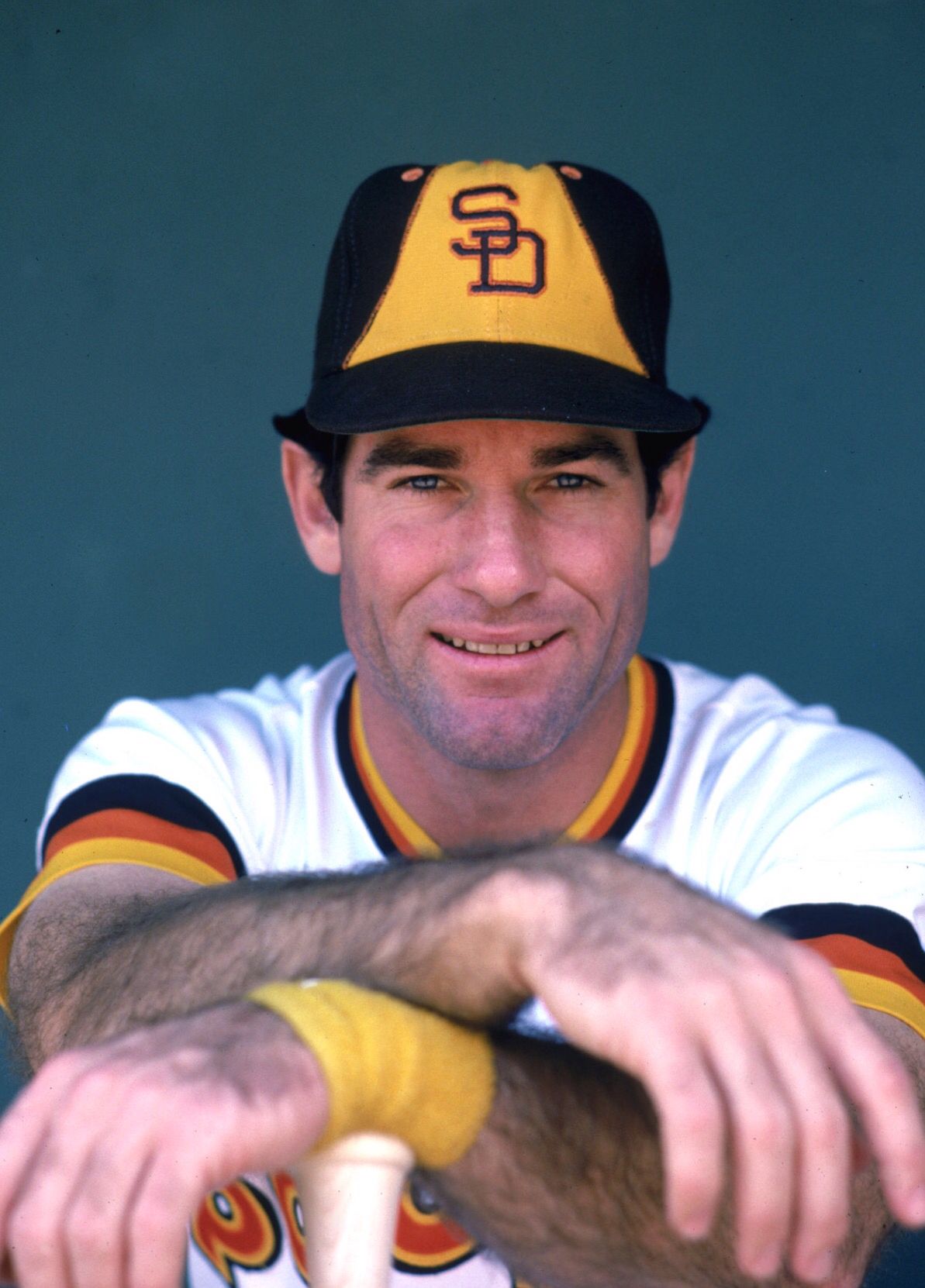 We're excited to welcome Steve Garvey as a featured speaker at SABR 49 in San Diego.
Garvey, one of the most popular players in San Diego Padres history, who hit arguably the most iconic home run in franchise history in the 1984 NLCS, will speak during the Oral History Committee meeting from 2:15-3:15 p.m. on Saturday, June 29 at the Manchester Grand Hyatt in San Diego.
Full and single-day registration for SABR 49 is available on-site at the Grand Hyatt beginning at 1:00 p.m. on Wednesday, June 26. Click here to view the full convention schedule.
---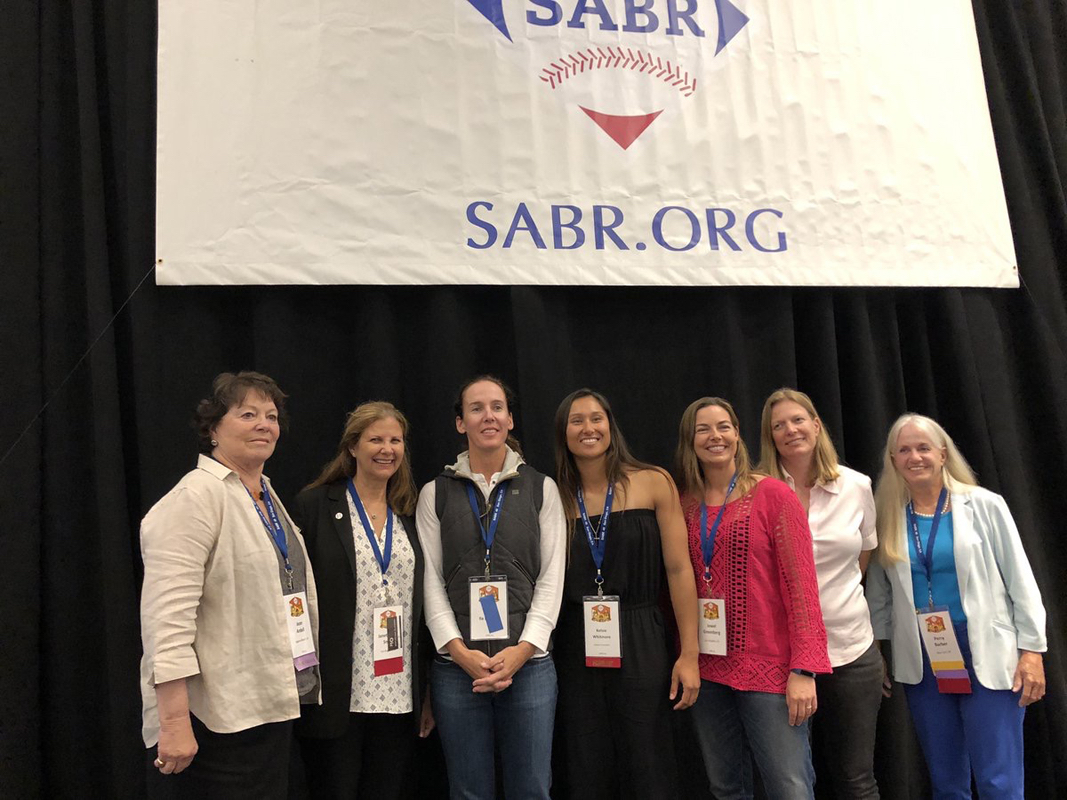 At SABR 49 on Thursday, June 27 in San Diego, our Women in Baseball Panel talked about their lives and careers in the game and what they hope the future brings for women in the sport.
Our panelists included Ila Borders, the first woman to pitch in baseball's minor leagues with the Northern League's St. Paul Saints; Perry Barber, professional baseball umpire; Jewel Greenberg, producer of Girls of Summer: Big Diamond Dreams; Justine Siegal, founder of Baseball For All and the first female coach in Major League Baseball; Janet Marie Smith, Senior Vice President of Planning and Development for the Los Angeles Dodgers; Kelsie Whitmore of the US National Women's Baseball Team and the Sonoma Stompers; and moderator Jean Ardell, author of Breaking into Baseball: Women and the National Pastime and co-author with Ila Borders of Making My Pitch: A Woman's Baseball Odyssey.
Click here to listen to highlights from this panel at SABR.org.

---
Can't make it to San Diego for SABR 49? Check out more coverage of our 2019 national convention from the Manchester Grand Hyatt online:
For more coverage of SABR 49, visit SABR.org/convention.
---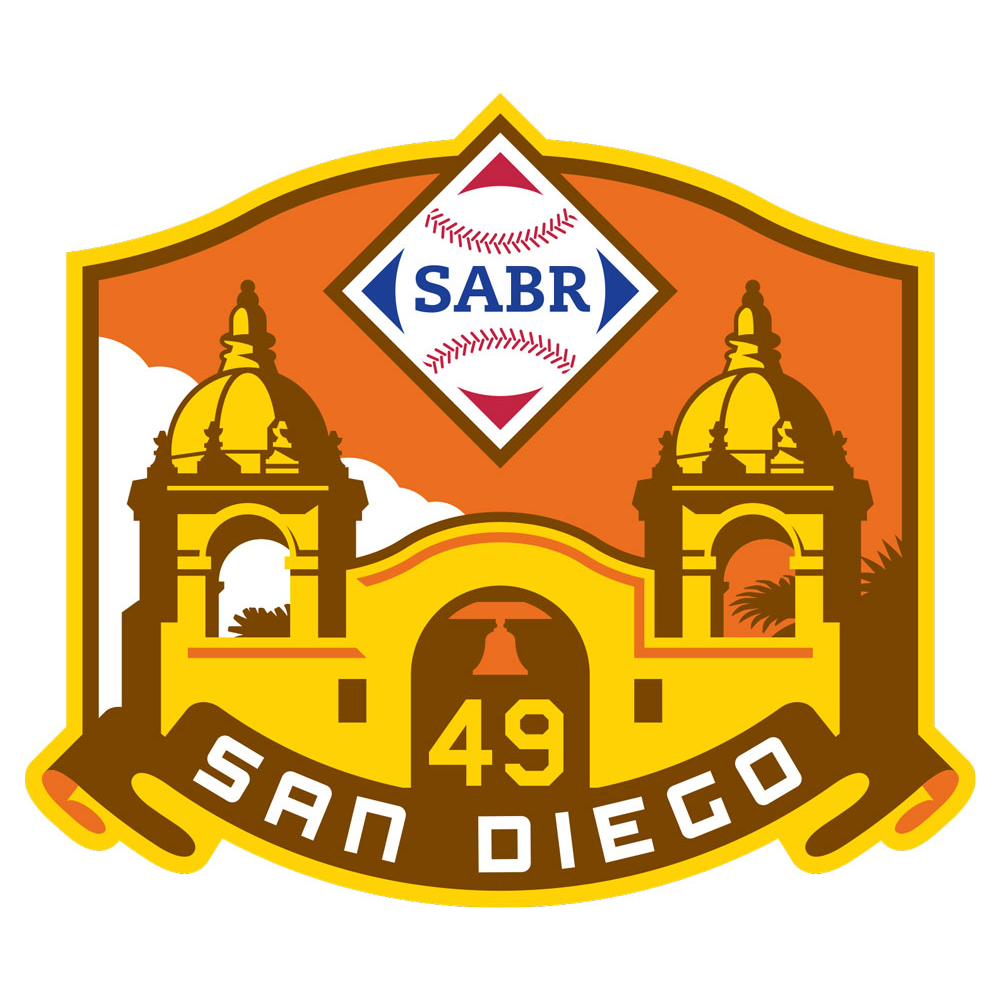 We steadfastly maintain that there is nothing trivial about baseball trivia. The world-famous SABR Trivia Contest finals will be taking place Saturday night at SABR 49 in San Diego, and it's always an entertaining and competitive battle to crown the individual and team champions.
We invite you to follow along with us live on Twitter beginning at 7:30 p.m. PDT on Saturday, June 29, 2019, by visiting Twitter.com and searching for the hashtag #SABR49. We'll be live-tweeting questions (and answers if everyone gets stumped!), and you'll have your chance to test your knowledge online with other SABR members and friends.
The SABR Trivia Contest is moderated by D. Bruce Brown, co-chair of Horsehide Trivia with T. Scott Brandon and president of the Baltimore Babe Ruth Chapter. The questions are written and edited by Brown and Brandon, who also assembles the game boards, illustration and animation of the semifinal and final rounds.
You can view all past Trivia Contest winners by clicking here.
---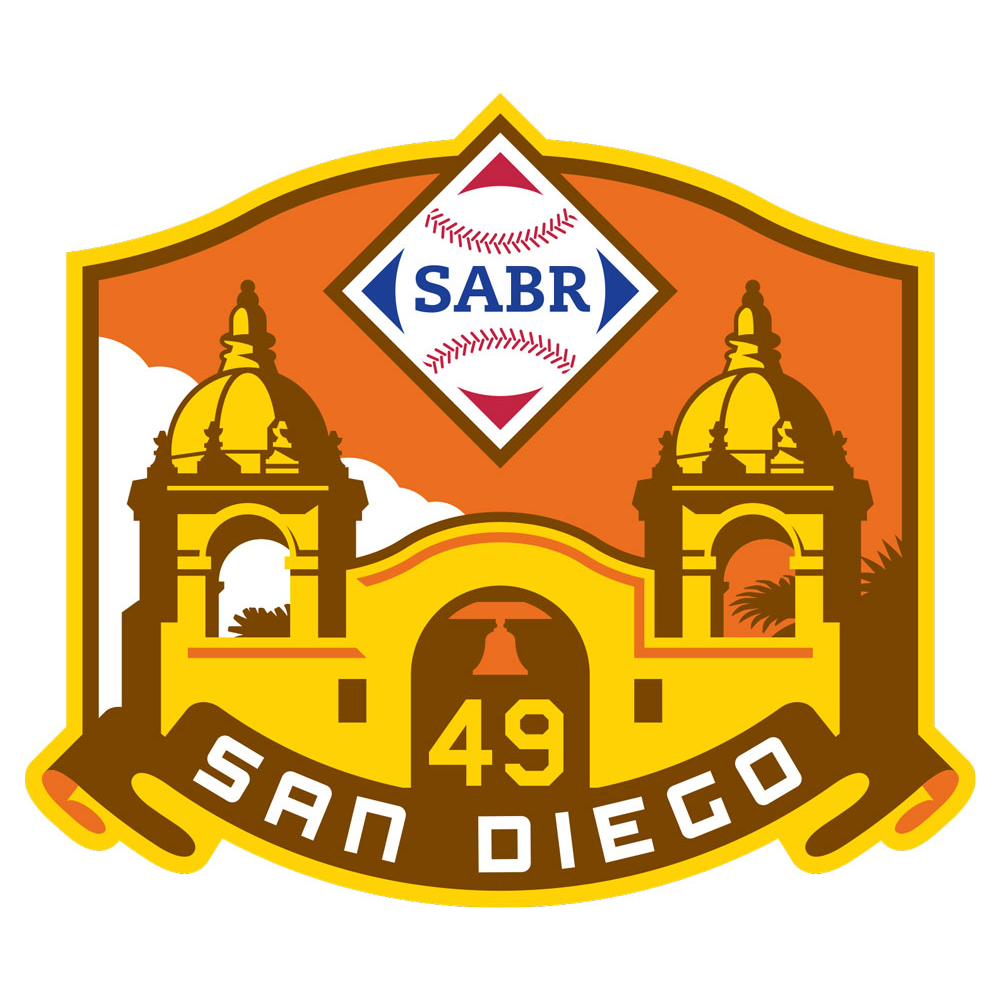 Single-day registration for SABR 49 can still be purchased on-site during convention registration hours. The single-day rate is:
Saturday, June 29: $179 for SABR members, $209 non-members
The single-day registration includes admission to all convention panels, research presentations, and committee meetings at the Manchester Grand Hyatt on Saturday. It can be purchased on-site via cash, check, or credit card (sorry, no American Express accepted.) Please note: Admission to the Friends of SABR Breakfast is not included.
---
Save the date! SABR will be returning to Baltimore for our 50th national convention on July 15-19, 2020, at the Hyatt Regency Inner Harbor hotel in downtown Baltimore, Maryland. Registration information and our special hotel room block will be available at SABR.org/convention in early 2020.
The Hyatt Regency hotel sits on the waterfront at the majestic Inner Harbor and is conveniently located within walking distance from Camden Yards, home of the Baltimore Orioles. Our host hotel is also close to many area museums, historic landmarks, and other attractions like the National Aquarium.
SABR 50 will be our second convention held in Baltimore and first since 1982. Learn more about SABR's convention history by clicking here. SABR's 2020 national convention will be our 50th annual gathering; the organization's founding in Cooperstown in 1971 is counted as the first.
For more information on the SABR convention, visit SABR.org/convention.
---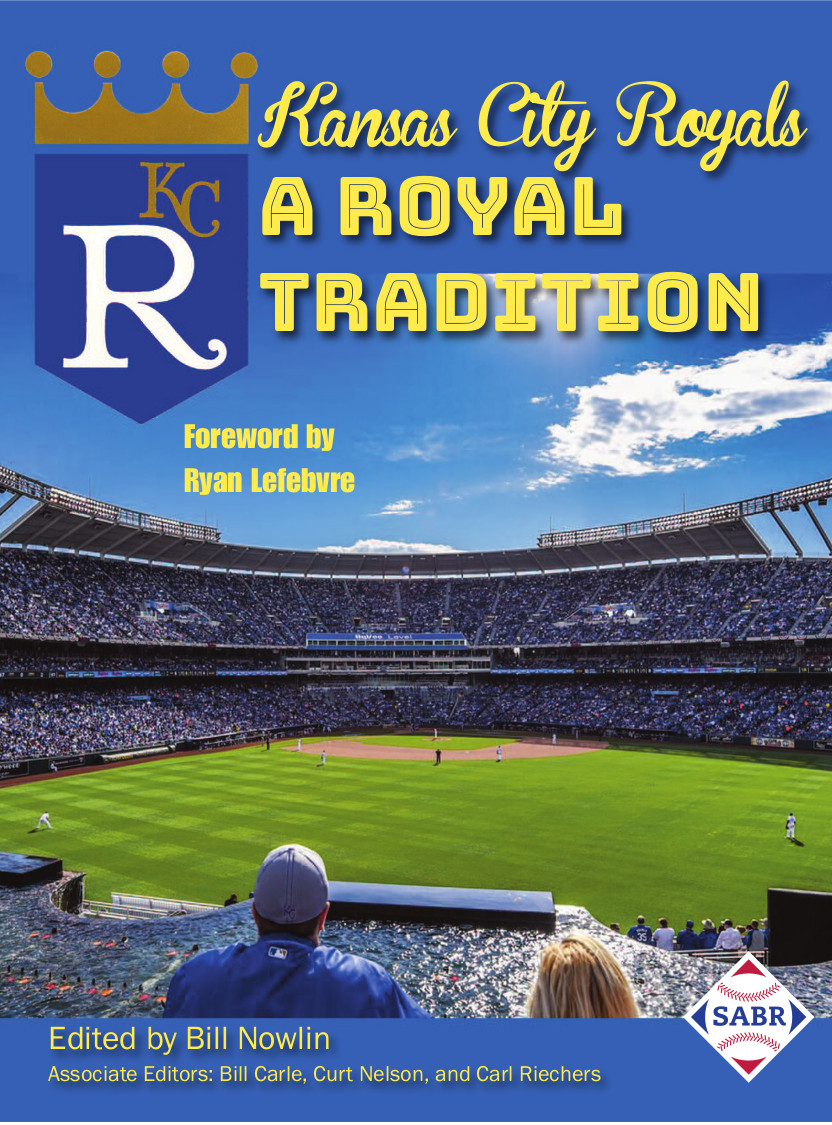 Add a championship crown to your baseball collection with our newest book from the SABR Digital Library:
Kansas City Royals: A Royal Tradition
Edited by Bill Nowlin
Associate Editors: Bill Carle, Len Levin, Curt Nelson, and Carl Riechers
Foreword by Ryan Lefebvre
ISBN (e-book): 978-1-9701-5902-8, $9.99
ISBN (paperback): 978-1-9701-5903-5, $29.99
8.5″ x 11″, 350 pages
Kansas City Royals: A Royal Tradition recounts the best moments and best players in the franchise's first half-century and represents the collected effort of 48 members of SABR, the Society for American Baseball Research. A Royal Tradition includes biographies of George Brett, Paul Splittorff, Bo Jackson, Amos Otis, Freddie Patek, and Denny Matthews among many others, and recaps great stories in Royals history, from the creation of the icon Royals logo and Kauffman Stadium to historic games, like the 1980 defeat of the Yankees and the crowning achievement: the 2015 World Series championship. Foreword by Ryan Lefebvre.
From the Introduction by Curt Nelson, Director of the Royals Hall of Fame: "The history of professional baseball in Kansas City dates back to before the city took that name in 1889. When the Royals debuted in 1969 they were a continuation of an already rich Kansas City tradition. The Royals story now includes fifty years of highs and lows, thrilling moments, and memories to last a lifetime for those that lived them. More great players and colorful characters—and yes, more championships as well. This book is meant as a marker in time on this golden anniversary of Kansas City Royals Baseball to celebrate all that that has taken place in the past 50 years and the work and skill so many that made it all happen.
"Those of us that call Kansas City home like to think of our hometown as the heartland of America, and geographically speaking the claim has merit. As a matter of fact the geographical center of the contiguous 48 states of the United States is two miles outside of Lebanon, Kansas — not all that far from Kansas City (about 250 miles to the west). But we think the claim has merit beyond mere geography and though I'm hopelessly biased in the matter, the centrality of baseball to our cultural fabric and history is part of the reason why.
"Kansas City is fertile ground for baseball, and the Royals have flourished here—they have also been a worthy heir to the historic legacy that preceded them. Kansas City is the heart of America in my view, and I believe baseball is certainly a significant part of the Kansas City's soul."
Contributors include: Mark Armour, Jeff Barto, Russell Bergtold, Richard Bogovich, Thomas J. Brown Jr., Frederick "Rick" Bush, Bill Carle, Ken Carrano, Alan Cohen, Richard Cuicchi, John DiFonzo, Michael Engel, Charles F. Faber, Adam Foldes, James Forr, Brian Frank, Steve Friedman, Adrian Fung, Gordon J. Gattie, Peter M. Gordon, Paul Hofmann, Mike Huber, Stephen Katsoulis, Norm King, Tom Knosby, Steven Kuehl, Bill Lamberty, Kevin Larkin, Ryan Lefebvre, Bob LeMoine, Len Levin, Daniel R. Levitt, Robert Nash, Curt Nelson, Bill Nowlin, Larry Pauley, Carl Riechers, Max Rieper, Curt Smith, Glen Sparks, John Stahl, Mark S. Sternman, Andrew Stockmann, Clayton Trutor, Darin Watson, Gregory H. Wolf, Steve Wulf, and Jack Zerby.
SABR members, get this e-book for FREE!
Having trouble downloading our e-books? To view PDF files on your computer, click here to download the free Adobe Reader software. Having trouble downloading e-books to your Kindle, Nook, Sony Reader or iPad? Click here for additional help.
All SABR members can download our SABR Digital Library e-books for free or get 50% off the paperback editions. To find a full list of titles, visit SABR.org/ebooks.

---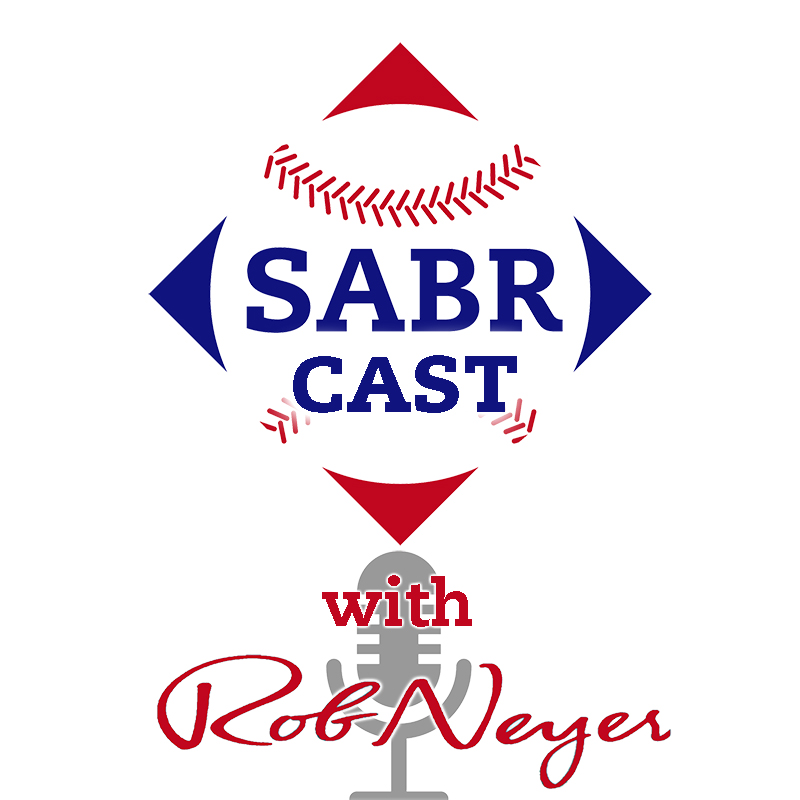 Listen to a new episode of SABRcast with Rob Neyer, a new weekly podcast hosted by award-winning author and longtime SABR member Rob Neyer — which is now available on your favorite podcast streaming services! Subscribe to SABRcast on your favorite podcast networks, including Apple Podcasts, Spotify, Stitcher, or Google Play, and listen to each episode as soon as it's released on Mondays.
Visit SABR.org/sabrcast to listen to Episode #13 — our guest this week is Hannah Keyser, a writer and reporter with Yahoo! Sports. She has covered sports and food for Major League Baseball, Deadspin, and Vice. She lives in New York, after growing up outside of Philly and getting an ancient history degree from the University of Pennsylvania that almost never comes up in her current line of work.
Every week, SABRcast will feature insights and analysis of what's happening in modern baseball on and off the field, plus compelling interviews with figures from around the game — and music from The Baseball Project.
To learn more, visit SABR.org/sabrcast.
---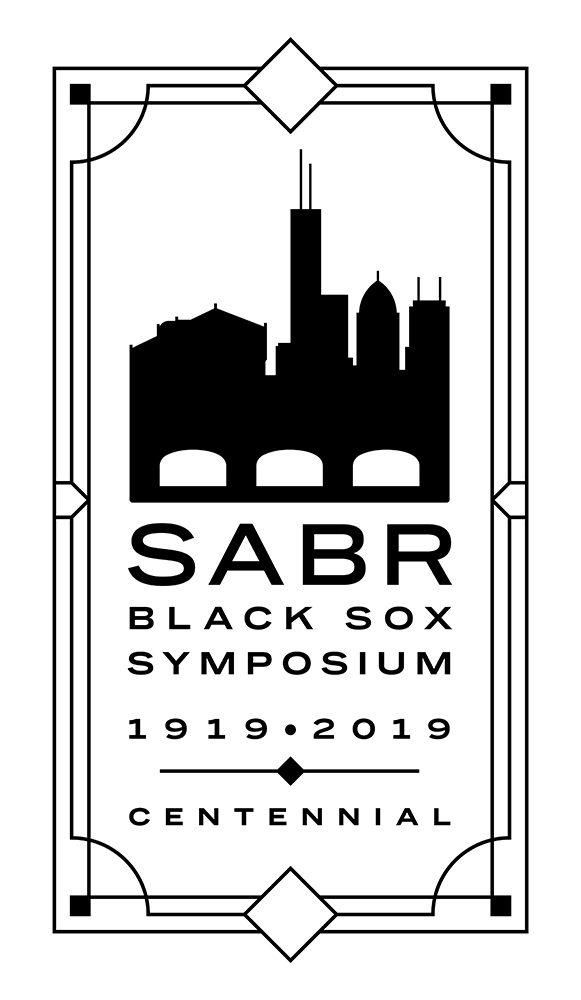 Register now to join us for the SABR Black Sox Scandal Centennial Symposium on September 27-29, 2019, in Chicago. The SABR Black Sox Scandal Research Committee will host this once-in-a-century event to commemorate the 100th anniversary of the 1919 World Series.
The event — which is open to all baseball fans — will be highlighted by a research symposium on Saturday, September 28 at the Chicago History Museum. The museum is home to an extensive collection of Black Sox artifacts and documents, and we'll gather in the beautiful Morse Genius Chicago Room event space to discuss the continued relevance of the 1919 World Series and its aftermath. A book signing with SABR authors, including our own Scandal on the South Side: The 1919 Chicago White Sox, will follow. More details on panels and presentations will be announced soon.
Our special All-Inclusive Package ($45 for SABR members, $60 for non-members) includes admission to the Black Sox Scandal symposium at the Chicago History Museum; a ticket to the Chicago White Sox game on Friday, September 27; and a guided walking tour of downtown Chicago baseball history sites.
Following the symposium, from 8:00-10:00 p.m. on Saturday evening, we will also gather for a reception at the historic Nisei Lounge near Wrigley Field. The reception is included in your symposium registration.
Click here to read the full announcement at SABR.org.
---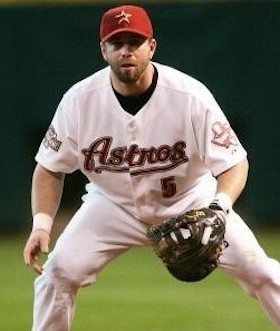 Two new game stories were posted this week as part of the SABR Games Project. Here are the new game stories:
New Games Project stories can be found at SABR.org/gamesproject/recent. Find all published Games Project articles at SABR.org/GamesProject.
Get involved: Have memories of a game you attended? Or a game you watched that caught your interest? Write about it! Writing for the Games Project is an easy way to get involved as a SABR member. Find out how by reading the Games Project FAQs section or checking out the Authors' Guidelines. We have editors and fact checkers who are willing to help you write your first article.
---
Behind the Numbers: Baseball SABR Style on SiriusXM, a radio show hosted by SABR President Vince Gennaro, will air in May at a new time. Listen in from 8:00-9:00 p.m. ET on Saturday, June 29 on MLB Network Radio.
This week's show features highlights from the Training Pitchers Panel at the 2019 SABR Analytics Conference with Scott Radinsky, Eno Sarris, Seth Daniels, Dr. Steven Cadavid, and Steve Berthiaume.
You can also listen to archives of recent episodes on-demand on the SiriusXM Internet Radio App. Click here to learn more.
Behind the Numbers: Baseball SABR Style on SiriusXM focuses on examining and interpreting the statistical analysis that plays a critical role in baseball today. It airs weekly throughout the year on MLB Network Radio, available to subscribers nationwide on XM channel 89, Sirius channel 209, and on the SiriusXM Internet Radio App.
---

I am very happy to announce the semiannual update to the Retrosheet.org website. We have many additions to our site and I am proud of our accomplishments since last November.
Box scores for the 1905 season have been completed and proofed. Thanks to the efforts of Tom Ruane and many volunteers, we now have full box scores for the last 111 seasons.
The "deduction project" in which we construct play-by-play accounts of missing games by careful use of newspapers, especially the detailed game stories that were once so common. This time we release 1934, 1935, and 1936, adding to the front of our contiguous block of play-by-play as usual so that we now have full play-by-play of every game for the last 85 seasons.
We have also completed the proofing of play-by-play files from 1919 and 1920. Although these seasons are still missing some games which will eventually be deduced, I think it is valuable to get the information we have available as soon as possible. These new releases cover over 80% of the games back through 1919. We now provide play-by-play data for the last 100 seasons, giving us a wonderful Retro-Century!
Click here to read the full announcement at SABR.org.
— David W. Smith
---
Our 2019 Annual Report was posted on the website last week and can be downloaded here:
SABR.org/content/annual-reports
All previous SABR Annual Reports can be found on the Annual Reports page. If you have a copy of any Annual Report from before 2002 (the oldest currently available), please e-mail a copy of it to jpomrenke@sabr.org or mail one to the office at SABR, Cronkite School at ASU, 555 N. Central Ave. #416, Phoenix, AZ 85004.
---
Are you a SABR member with book design experience? As our Publications Program grows, so does our need for folks who can handle book layout and ebook creation duties. QuarkXPress or InDesign preferred.
If you'd like more information or to throw your hat into the ring, please email your resume and book design samples to Cecilia Tan at PubDir@sabr.org.
---
We've heard your feedback: Some of you have said you look forward to "This Week in SABR" every Friday, but sometimes there are just too many compelling articles and announcements to read every week. We're not complaining — hey, keep up the great work! — but we know the feeling. So in an effort to make the length of this newsletter more manageable to read, we'll summarize some of the repeating/recurring announcements in a special "In Case You Missed It (ICYMI)" section of "This Week in SABR".
Here are some major headlines from recent weeks that we don't want you to miss:
All previous editions of This Week in SABR can be found here: https://sabr.org/content/this-week-in-sabr-archives.
---
We'd like to welcome all of our new SABR members who have joined this week. You can find all Members-Only resources at members.sabr.org and the Membership Handbook can be downloaded here.
Please give these new members a warm welcome and help them make the most of their membership by giving them the opportunity to get involved in their local chapter or a research committee.
You can find contact information for any SABR member in the online membership directory (SABR.org/directory).
| Name | Hometown | | | Name | Hometown |
| --- | --- | --- | --- | --- | --- |
| Ken Bernstein | Northridge, CA | | | Jon Nachtigal | W. Des Moines, IA |
| Warren Elzey | Phelps, NY | | | Jeff Nichols | Chicago, IL |
| Mike Engelsman | Clarksville, MD | | | Tim Otto | Dayton, OH |
| Kim Hemphill | South Riding, VA | | | Dan Pappaspanos | St. Louis, MO |
| Andrew Hermida | Brooklyn, NY | | | Martin Quitt | Framingham, MA |
| Ed Hoffman | Chicago, IL | | | Phil Rosenzweig | Block Island, RI |
| Mike Kositch | Portland, OR | | | Dan Ryan | Cheverly, MD |
| Daniel Long | San Antonio, TX | | | Rick Salamon | St. Louis, MO |
| Robert McCauley | Pittsburgh, PA | | | Justin Salge | Aransas Pass, TX |
| Patrick McVerry | Vienna, VA | | | Jeff Satterlee | Scottsdale, AZ |
| Daniel Moody | Lakeside, CA | | | Michael Shopoff | Houston, TX |
| Stephen Morgan | Garnet Valley, PA | | | Ken Slavik | Downingtown, PA |
---
Here are the new research committee updates this week:
Find all SABR research committee newsletters at SABR.org/research.
---
Here are the new regional chapter updates this week:
Visit SABR.org/chapters for more information on SABR regional chapters.
---
Here is a list of upcoming events on the SABR calendar:
All SABR meetings and events are open to the public. Feel free to bring a baseball-loving friend … and make many new ones! Check out the SABR Events Calendar at SABR.org/events.
---
Here are some recent articles published by and about SABR members:
Read these articles and more at SABR.org/latest.
---
This Week in SABR is compiled by Jacob Pomrenke. If you would like us to include an upcoming event, article or any other information in "This Week in SABR," e-mail jpomrenke@sabr.org.
Have trouble reading this e-mail? Click here to view this week's newsletter on the web.
Are you receiving our e-mails? "This Week in SABR" goes out by e-mail to all members on Friday afternoons. If they're not showing up, try adding "sabr.notes@sabr.org" to your contact list to ensure they show up in your inbox (and not the spam folder.)
---
Originally published: June 28, 2019. Last Updated: April 3, 2020.
https://h2j7w4j4.stackpathcdn.com/wp-content/uploads/2020/03/research-collection4_350x300.jpg
300
350
admin
/wp-content/uploads/2020/02/sabr_logo.png
admin
2019-06-28 15:00:00
2020-04-03 14:38:16
This Week in SABR: June 28, 2019