This Week in SABR: October 4, 2019

Welcome to "This Week in SABR!" Click here to view this week's newsletter on the web. Here's what we've been up to as of October 4, 2019:
---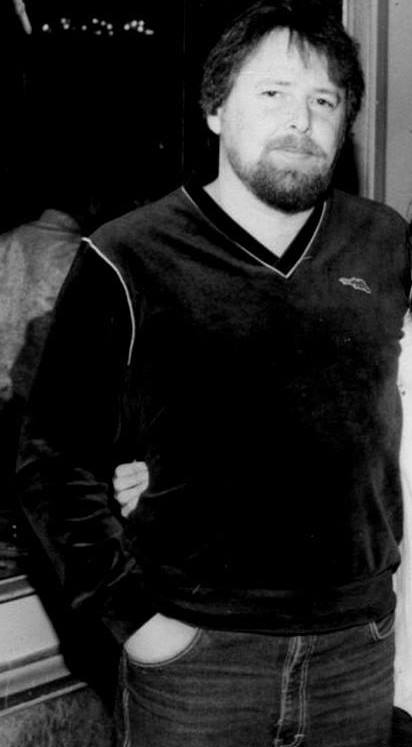 Long before baseball memorabilia became a multimillion-dollar cottage industry, SABR founding member Dan Dischley bought three different T206 Honus Wagner cigarette cards as he was building his own prized collection in the 1960s and '70s. Only a few dozen authenticated copies of the Wagner card exist today, and it is now considered to be the most valuable baseball card in the world.
"I sold all three of them," Dischley said, "and the most I got for any of them was $1,500."
As a SABR co-founder and publisher of The Trader Speaks, one of the earliest publications devoted to memorabilia and card collecting, Dischley played a pioneering role in the growth of the hobby over the past half-century.
He died at the age of 74 on Sunday, September 29, 2019, at his home in Concord, North Carolina; his death was confirmed by his daughter Stephanie Opitz. A memorial service is scheduled for 2:00 p.m. Wednesday, October 9 at Salisbury National Cemetery in Salisbury, North Carolina.
In 1971, Dischley was working as a police detective in Lake Ronkonkoma, New York, when he traveled to Cooperstown for SABR's first organizational meeting on August 10 at the National Baseball Hall of Fame Library. He said he joined SABR to help correct baseball's records and to preserve the history of the game.
Click here to read the full article at SABR.org.
---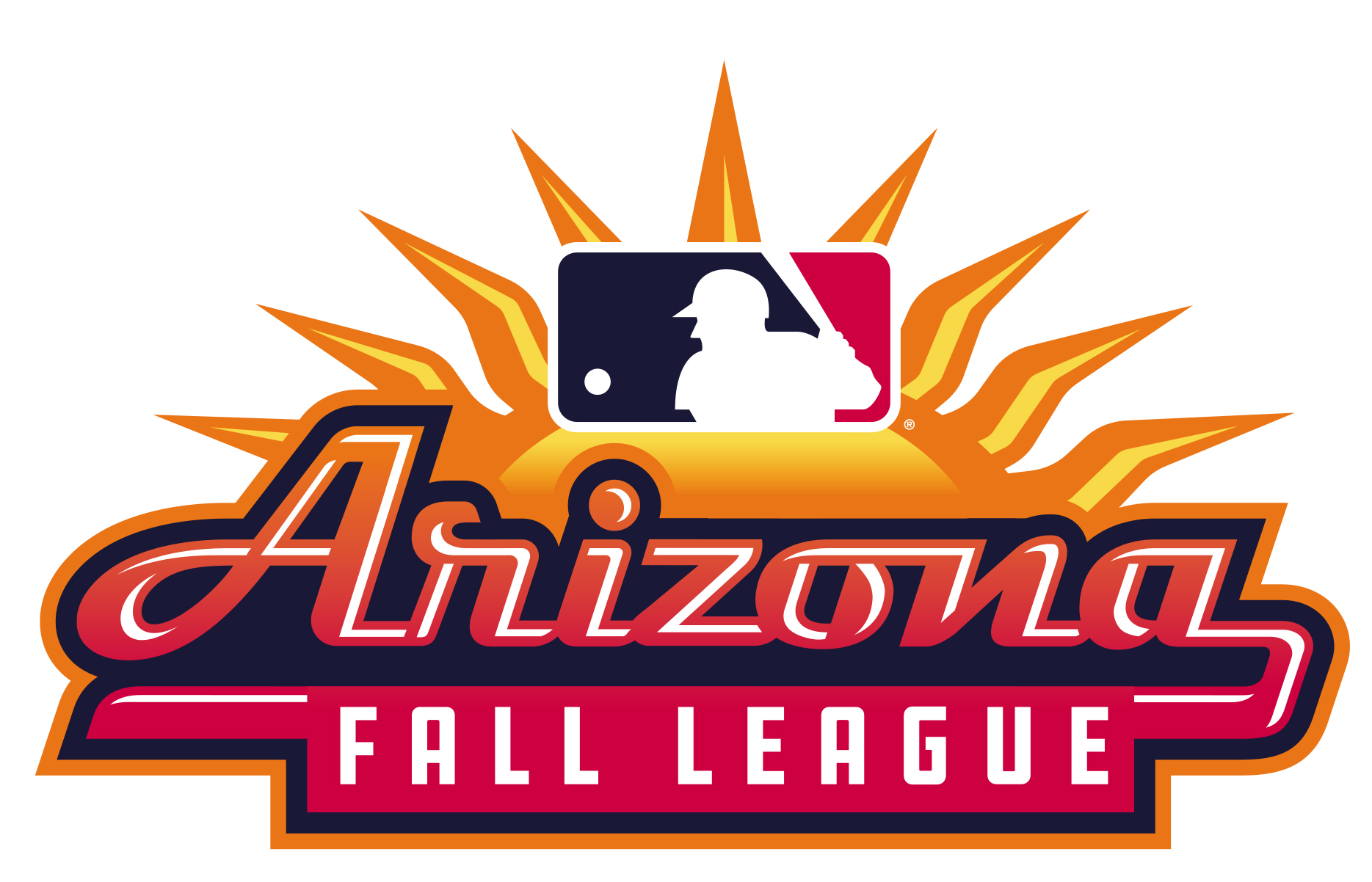 There's still time to register for the 2019 SABR/IWBC Arizona Fall League Experience on October 10-12, 2019, at The Saguaro hotel in Scottsdale, Arizona.
Here is some more information about our featured panelists and speakers:
Please note: All speakers are subject to change depending on availability.
Click here to view the full schedule of events for next week's AFL Experience. All baseball fans are welcome to attend.
Visit SABR.org/AFL for registration information and complete details.
---
Students can take advantage of our special discounted rates to attend the 2019 SABR/IWBC Arizona Fall League Experience.
Join us on October 10-12, 2019, at The Saguaro in Scottsdale, Arizona. This conference is focused on women in baseball, co-hosted by the International Women's Baseball Center, and held in conjunction with the Arizona Fall League (MLB.com/AFL), baseball's premier player development league. The Saguaro is located in Old Town Scottsdale, at 4000 North Drinkwater Blvd., Scottsdale, AZ 85251.
The discounted student rate of $20 (single-day) or $35 (two days) includes access to all programming at The Saguaro hotel on Friday, October 11 and Saturday, October 12. All currently enrolled full-time students are eligible to attend. You must show your student ID at the door. Please visit SABR.org/afl/students to register online.
---
The SABR Black Sox Scandal Centennial Symposium was held on September 27-29, 2019, in Chicago. The SABR Black Sox Scandal Research Committee hosted this once-in-a-century event to commemorate the 100th anniversary of the 1919 World Series.
The event — which was attended by nearly 200 baseball fans — was highlighted by a research symposium on Saturday, September 28 at the Chicago History Museum. The museum is home to an extensive collection of Black Sox artifacts and documents, and we gathered in the beautiful Morse Genius Chicago Room event space to discuss the continued relevance of the 1919 World Series and its aftermath. A book signing with SABR authors, including our own Scandal on the South Side: The 1919 Chicago White Sox, followed.
Click on a link below to listen to audio highlights from each session:
Click here to view more photos and highlights at SABR.org.
---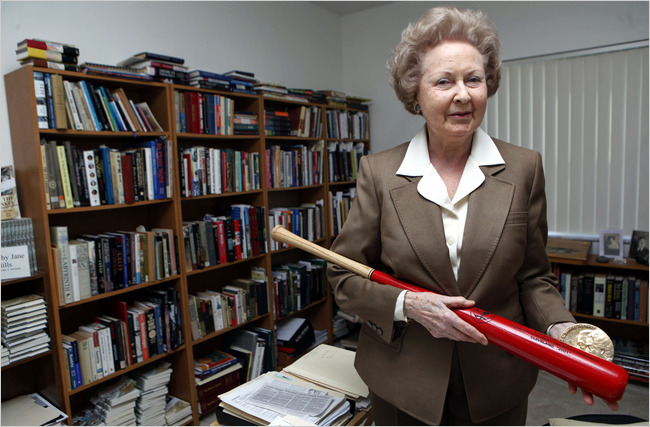 Nominations are now open for the 2020 Dorothy Seymour Mills Lifetime Achievement Award — "The Dorothy" — named in honor of Dorothy Seymour Mills and her lifetime of contributions to promoting women's baseball.
To submit a nomination for The Dorothy in 2020, please submit a letter of nomination (self or external); supporting letters; list of accomplishments with supporting documentation (including articles written by/about the candidate; book reviews for books written; links to organizations/tournaments/others that the candidate participated in or helped organize); awards received; or other achievements by October 28, 2019, to Dr. Leslie Heaphy by e-mail at lheaphy@kent.edu or by mail at Dr. Leslie Heaphy, KSU at Stark, 6000 Frank Ave., North Canton, OH 44720.
To learn more about the legendary baseball historian Dorothy Seymour Mills, click here.
Click here to read the full announcement at SABR.org.
---
All SABR members are invited and encouraged to submit a Research Presentation Proposal Abstract on any topic of 19th-century baseball for the 2020 Frederick Ivor-Campbell 19th Century Base Ball Conference at the Baseball Hall of Fame in Cooperstown, New York. The 12th annual Ivor-Campbell Conference is scheduled for April 24-25, 2020.
The deadline for proposal Abstracts is October 31, 2019. Your abstract must be between 200-400 words for a 20- to 25-minute presentation. Please include name, title, and contact information and send your proposal as a Microsoft Word or PDF attachment to Peter Mancuso at peterplus4@earthlink.net.
Click here to read the full announcement at SABR.org.

---
SABR is pleased to announce that the ninth annual SABR Analytics Conference will be held Friday, March 13 to Sunday, March 15, 2020 at the Renaissance Phoenix Downtown in Phoenix, Arizona.
The Renaissance Phoenix Downtown is at 100 N. 1st St., Phoenix, AZ 85004. Conference registration and hotel information for the 2020 conference will be available beginning in October 2019 at SABR.org/analytics.
The SABR Analytics Conference brings together industry insiders from the baseball community, data innovators, thought leaders, members of the media and college students who will participate in the popular Diamond Dollars Case Competition.
Visit SABR.org/analytics to learn more.
---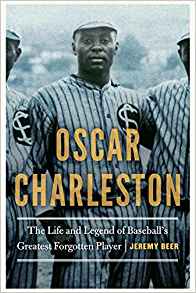 Swing by … introducing Oscar Charleston: Baseball's Greatest Forgotten Player:
7:00 p.m., Thursday, November 14, 2019
Changing Hands Bookstore
300 W. Camelback Rd.
Phoenix, AZ 85013
Please join us! As we approach the 100th anniversary of the founding of the Negro National League, come hear Nick Piecoro, Diamondbacks beat writer for the Arizona Republic, discuss the legacy of the Negro Leagues and its best all-around player, Oscar Charleston, with SABR member Jeremy Beer, author of the new biography, Oscar Charleston: The Life and Legend of Baseball's Greatest Forgotten Player.
The event is free and open to all baseball fans.
Attendees are asked to consider making a tax-deductible donation in support of SABR and our Negro Leagues Grave Marker Project, which funds headstones for Negro Leagues players buried in unmarked graves.
Those who make a donation of $150 or more are invited to attend a free private dinner at Southern Rail, located next door to Changing Hands, immediately afterward with Piecoro, Beer, SABR CEO Scott Bush, and members of the SABR staff. Click here to make a donation online.
If you plan on attending this event, please RSVP to brose@sabr.org by Friday, November 8.
---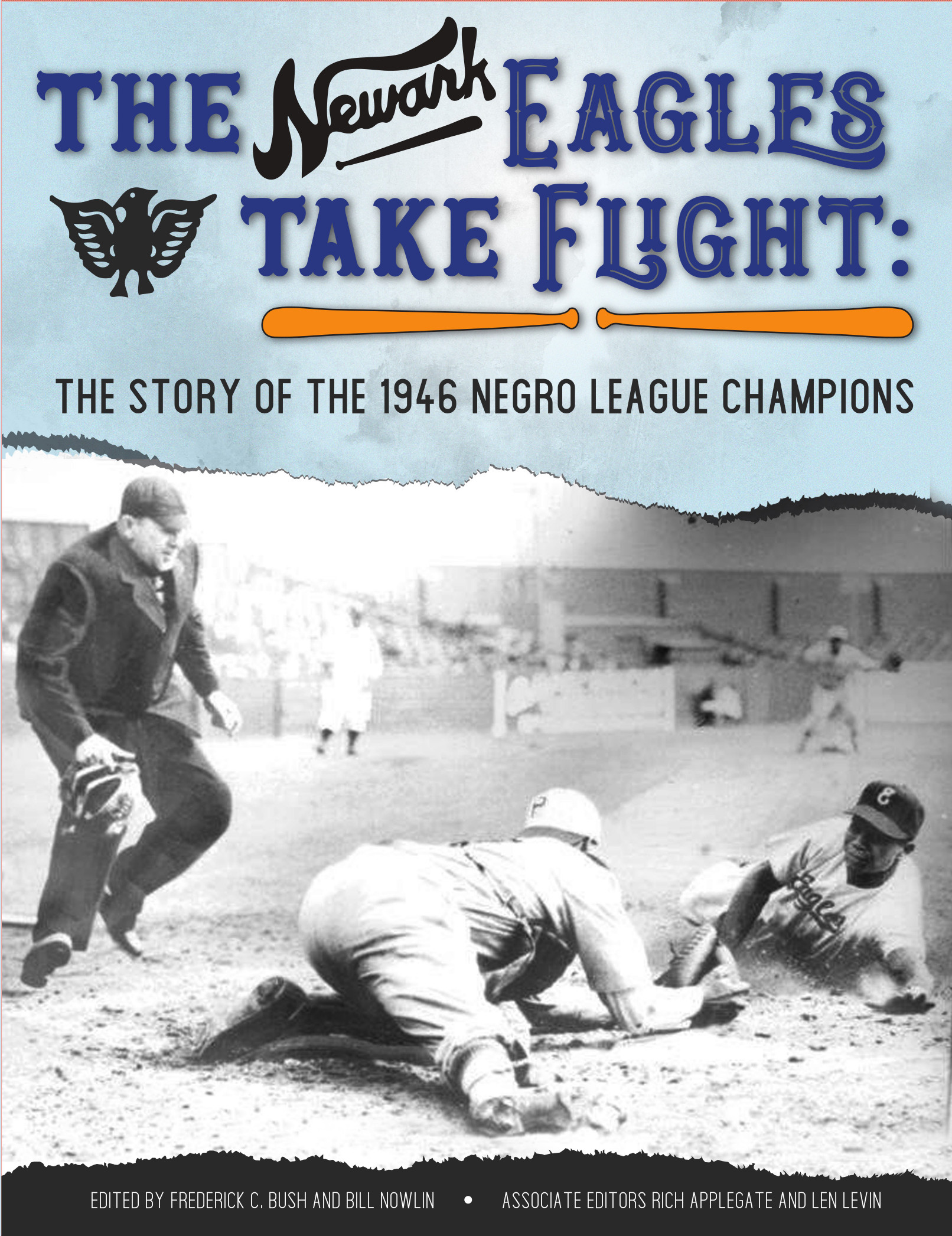 Add a soaring baseball book to your collection with our newest title from the SABR Digital Library:
The Newark Eagles Take Flight: The Story of the 1946 Negro League Champions
Edited by Frederick C. Bush and Bill Nowlin
Associate Editors: Rich Applegate and Len Levin
ISBN (e-book): 978-1-9701-5906-6, $9.99
ISBN (paperback): 978-1-9701-5907-3, $29.99
8.5″ x 11″, 230 pages
Click here to read the full description at SABR.org.
SABR members, get this e-book for FREE!
---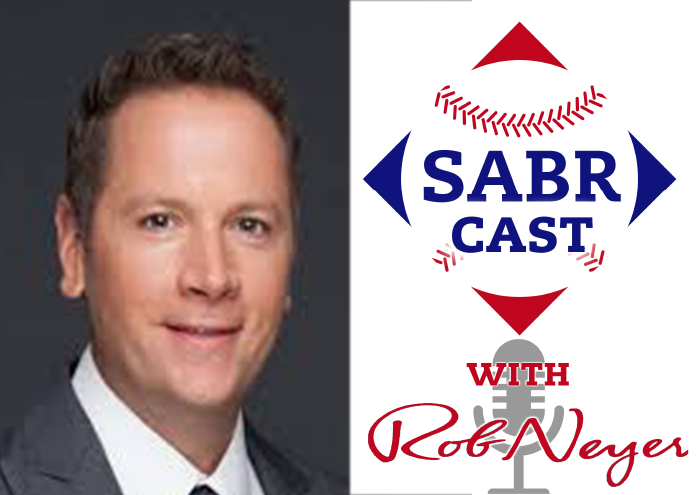 Listen to a new episode of SABRcast with Rob Neyer, a new weekly podcast hosted by award-winning author and longtime SABR member Rob Neyer — which is now available on your favorite podcast streaming services!
Visit SABR.org/sabrcast to listen to Episode #27 — our guest this week is C.J. Nitkowski, former major-league pitcher and a color analyst for Texas Rangers TV broadcasts since 2017. He spent 10 seasons in the big leagues as a left-handed reliever for the Detroit Tigers and seven other teams from 1995-2005 and also played two years each in Japan and Korea before beginning his career in media. He joined Fox Sports as an in-studio and game analyst in 2014. In addition, he played Dutch Leonard in the Jackie Robinson film 42 in 2013 and served as a script consultant for Fox's Pitch in 2016.
Subscribe to SABRcast on your favorite podcast networks, including Apple Podcasts, Spotify, Stitcher, or Google Play, and listen to each episode as soon as it's released on Mondays. Every week, SABRcast will feature insights and analysis of what's happening in modern baseball on and off the field, plus compelling interviews with figures from around the game — and music from The Baseball Project.
To learn more, visit SABR.org/sabrcast.
---
SABR's mission is to foster the study, discussion, and understanding of all aspects of baseball. In order to fulfill this mission, we rely not only on member dues but also gifts from our generous supporters. You can become a Friend of SABR by giving as little as $10 per month. When you do so, you will be inducted into a community of passionate baseball fans dedicated to supporting SABR's work.
Get in the SABR On-Deck Circle, and help SABR become the essential community for the world of baseball. Your support will build capacity around all things SABR, including publications, website content, podcast development, and community growth.
A monthly gift is deducted from your bank account or charged to a credit card until you tell us to stop. No more email, mail, or phone reminders.
Visit SABR.org/donate or contact Ben Rose at brose@sabr.org to learn more.
---
Thanks to all of our supporters for helping SABR fulfill its mission! Here is a list of SABR supporters for the month of September 2019:
| | | |
| --- | --- | --- |
| David Amberg | | Michael Rosenwasser |
| Mark Bevill | | Lynn Ross |
| Jeffrey Brown | | Leslie Russon |
| Douglas Crutchfield III | | Philip Sawyer |
| Steve Dugo | | Bob Schoppert |
| Chris Firstman | | Douglas Schoppert |
| Diane Foldes | | Joseph Self |
| Robert Heaphy | | John Stone |
| John Hughes | | Linda Thompson |
| Jeffrey Nichols | | Michael Thorn |
| Matt Petroff | | Thomas Thorn |
| Charles Polka | | Bruce West |
| Adam Romano | | Robert Wood |
Want to become a Friend of SABR? Click here to make a recurring monthly contribution or click here to learn more about our Giving Circles to make a one-time contribution.
---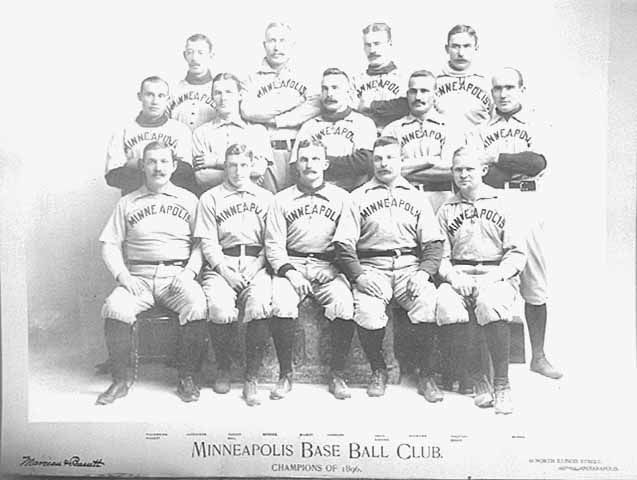 The SABR Minnesota 19th Century Baseball Interdisciplinary Symposium will take place on Saturday, November 16, 2019, at the Minneapolis Public Library, 300 Nicollet Mall in Minneapolis, Minnesota.
The day-long Saturday symposium will be devoted to 19th-century baseball as it was played and evolved in Minnesota and the greater Midwest region. The event is a joint project of the SABR Nineteenth Century Committee, SABR's Halsey Hall Chapter, and the Hennepin County Library.
Guest speakers are expected to include John Thorn, MLB's Official Historian; Larry Millett, longtime St. Paul Pioneer Press architecture critic and author of more than 10 books, including The Curve of the Arch and Lost Twin Cities; Stew Thornley, author of Baseball in Minnesota: A Definitive History and other books; Dan Levitt, author of Paths to Glory: How Great Baseball Teams Got That Way and other books; Mike Haupert, Professor of Economics at the University of Wisconsin-La Crosse; Kristin Anderson, art and architecture professor and author of an upcoming book on the history of sports facilities in the Twin Cities; Frank White, author of They Played for the Love of the Game: Untold Stories of Black Baseball in Minnesota; Brian Madigan, SABR member and associate librarian for Hennepin County Libraries; and more.
For more information, contact event organizers at sabrMN19c@gmail.com.
---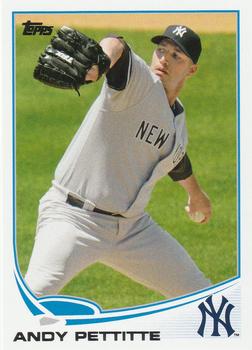 Three new biographies were posted this week as part of the SABR Baseball Biography Project, which brings us to a total of 5,008 published biographies. Here are the new bios published this week:
All new biographies can be found here: SABR.org/bioproj/recent
---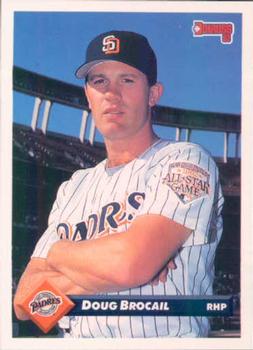 One new game story was posted this week as part of the SABR Games Project. Here is the new game story:
In addition, the following stories from Cincinnati's Crosley Field: A Gem in the Queen City (SABR, 2018), edited by Gregory H. Wolf, were also posted this week:
To read more articles from this book at the SABR Games Project, click here.
New Games Project stories can be found at SABR.org/gamesproject/recent. Find all published Games Project articles at SABR.org/GamesProject.
---
Deb Jayne, SABR's Membership and Events Director for the past eight years, has been selected as a recipient of the SPIN:Senior Planners Industry Network 40 Over 40 awards. This initiative was created in 2017 to recognize and honor senior meeting planners who are industry role models, influencers, innovators and pioneers.
SPIN's Founder, Shawna Suckow, added that this year's honorees excel in innovation and truly giving back. "They're helping the next generation learn from their examples," she said.
The award winners will each receive two complimentary registrations for SPINCon 2019 (one for the honoree, and one for their nominator or a fellow qualified planner with 10 or more years experience), and will be recognized at the conference in a ceremony among their peers. SPINCon 2019 will be held November 3-5 at the Hyatt Regency Monterey.
Click here to read the full article at SABR.org.
---
Behind the Numbers: Baseball SABR Style on SiriusXM, a radio show hosted by former SABR Board President Vince Gennaro, is taking a hiatus during the MLB postseason, but it will be back after the World Series from 8:00-9:00 p.m. ET on Saturdays on MLB Network Radio.
You can listen to archives of recent episodes on-demand on the SiriusXM Internet Radio App. Click here to learn more.
Behind the Numbers: Baseball SABR Style on SiriusXM focuses on examining and interpreting the statistical analysis that plays a critical role in baseball today. It airs weekly throughout the year on MLB Network Radio, available to subscribers nationwide on XM channel 89, Sirius channel 209, and on the SiriusXM Internet Radio App.
---
We've heard your feedback: Some of you have said you look forward to "This Week in SABR" every Friday, but sometimes there are just too many compelling articles and announcements to read every week. We're not complaining — hey, keep up the great work! — but we know the feeling. So in an effort to make the length of this newsletter more manageable to read, we'll summarize some of the repeating/recurring announcements in a special "In Case You Missed It (ICYMI)" section of "This Week in SABR".
Here are some major headlines from recent weeks that we don't want you to miss:
All previous editions of This Week in SABR can be found here: https://sabr.org/content/this-week-in-sabr-archives.
---
We'd like to welcome all of our new SABR members who have joined this week. You can find all Members-Only resources at members.sabr.org and the Membership Handbook can be downloaded here.
Please give these new members a warm welcome and help them make the most of their membership by giving them the opportunity to get involved in their local chapter or a research committee.
You can find contact information for any SABR member in the online membership directory (SABR.org/directory).
| Name | Hometown | | | Name | Hometown |
| --- | --- | --- | --- | --- | --- |
| James Banfill | Seattle, WA | | | Wendy Paredes | New York, NY |
| David Brayfield | Champaign, IL | | | Doc Quain | Minnetonka, MN |
| William Bugara | Alliance, OH | | | Mark Schafer | Carroll, IA |
| Michael Cassarino | Meriden, CT | | | Steven Seidman | Roslyn, NY |
| Fredrick Crosby | Yorktown, VA | | | Brent Siegel | Evanston, IL |
| Joel Deckler | W. Enfield, ME | | | Kurt Stammberger | San Francisco, CA |
| Susan Delaney | Tucson, AZ | | | Jay Thomas | Aurora, IL |
| Taku Imaizumi | Tokyo, JPN | | | Nicholas Ver Halen | River Forest, IL |
| Charles Jones | Chicago, IL | | | Ian Winton | Winchester, TN |
| Tony Loret de Mola | Naperville, IL | | | | |
---
Here are the new research committee updates this week:
Find all SABR research committee newsletters at SABR.org/research.
---
Here are the new regional chapter updates this week:
Visit SABR.org/chapters for more information on SABR regional chapters.
---
Here is a list of upcoming events on the SABR calendar:
All SABR meetings and events are open to the public. Feel free to bring a baseball-loving friend … and make many new ones! Check out the SABR Events Calendar at SABR.org/events.
---
Here are some recent articles published by and about SABR members:
Read these articles and more at SABR.org/latest.
---
This Week in SABR is compiled by Jacob Pomrenke. If you would like us to include an upcoming event, article or any other information in "This Week in SABR," e-mail jpomrenke@sabr.org.
Have trouble reading this e-mail? Click here to view this week's newsletter on the web.
Are you receiving our e-mails? "This Week in SABR" goes out by e-mail to all members on Friday afternoons. If they're not showing up, try adding "sabr.notes@sabr.org" to your contact list to ensure they show up in your inbox (and not the spam folder.)
---
Originally published: October 4, 2019. Last Updated: April 3, 2020.
https://sabr.org/wp-content/uploads/2020/03/research-collection4_350x300.jpg
300
350
admin
/wp-content/uploads/2020/02/sabr_logo.png
admin
2019-10-04 15:00:00
2020-04-03 14:38:15
This Week in SABR: October 4, 2019