This Week in SABR: September 27, 2019

Welcome to "This Week in SABR!" Click here to view this week's newsletter on the web. Here's what we've been up to as of September 27, 2019:
---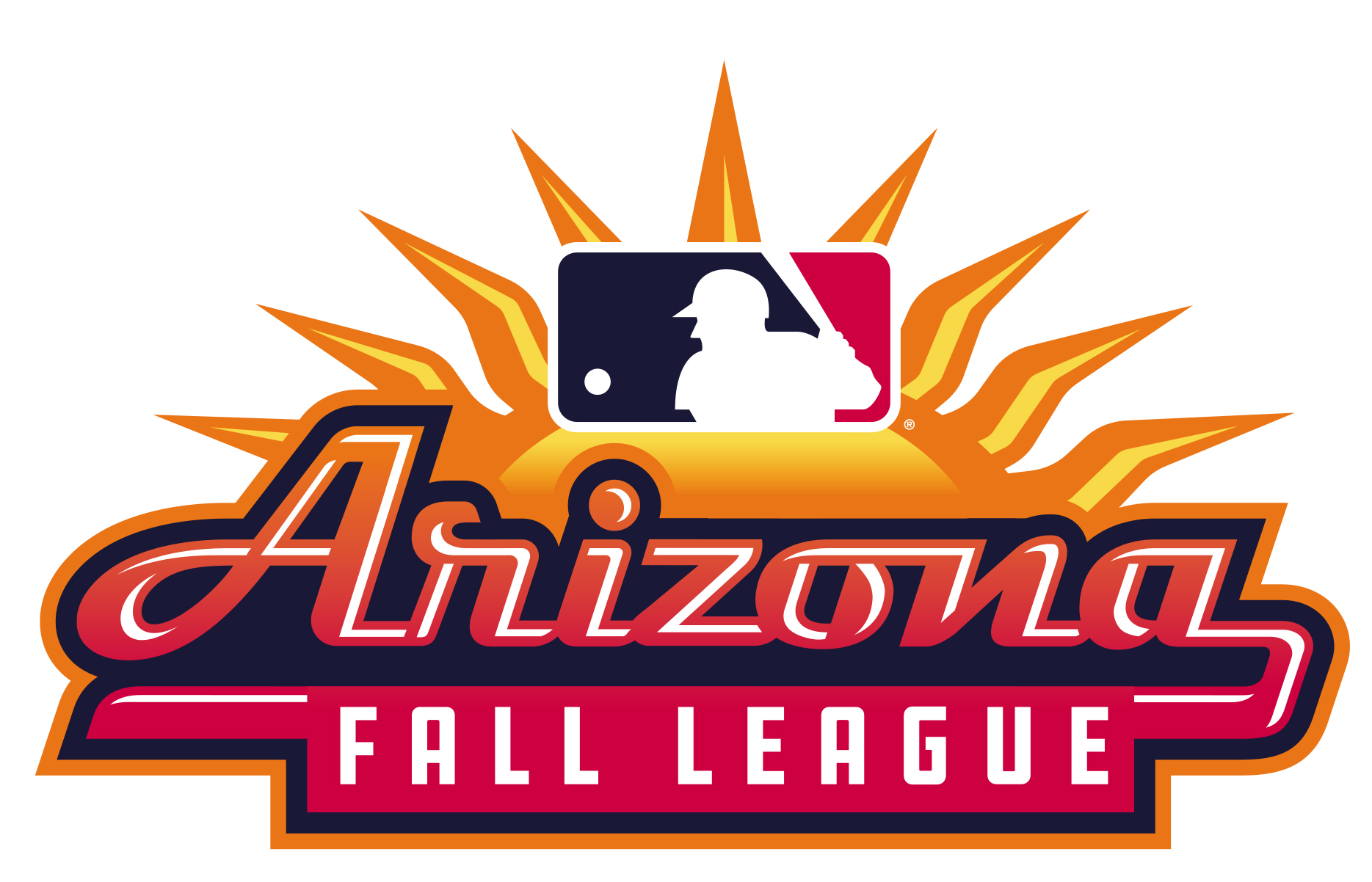 We're excited to announce the schedule of research presentations for the 2019 SABR/IWBC Arizona Fall League Experience on October 10-12, 2019, at The Saguaro hotel in Scottsdale, Arizona.
Michael Haupert and Lisa Giddings, "There's a Girl on the Field, but Who's in the Stands? The Demand for Professional Women's Baseball"
Callie Maddox, "People need to see this!": The Global Growth of Contemporary Women's Baseball"
Rebecca Herman, "Comparative Analysis of the Top National Teams"
Perry Barber, "Maud Nelson: Baseball Visionary"
Click here to view the full schedule of events for next month's AFL Experience. All baseball fans are welcome to attend.
Our featured speakers are expected to include Elizabeth Benn, Coordinator of Labor, Diversity, and Baseball Development at MLB's Office of the Commissioner; Jennifer Blatt, founder of the Women's Sports School and WISE Arizona; Stephanie Jarvis, Interim Director of Arizona State University's Sports Law & Business Program; Bridget Binsbacher, Executive Director of the Cactus League; Meg Rowley, Managing Editor of FanGraphs and The Hardball Times; Eric Longenhagen, Lead Prospect Analyst, FanGraphs; Debbie Castaldo, Vice President, Corporate & Community Impact with the Arizona Diamondbacks and Executive Director of the Arizona Diamondbacks Foundation; William Boor, Reporter/Producer, MLB.com and MLBPipeline.com; and more. Please note: All speakers are subject to change depending on availability.
Registration: Click here to register online. Registration is $199 for all SABR members and guests; $219 for non-members. Single-day rates are available for $90 on Friday (includes breakfast and game ticket) or $110 on Saturday (includes breakfast and game ticket). Students: $20 per day or $35 for both days; please visit SABR.org/afl/students for details.
Hotel: SABR's recommended hotel is The Saguaro (4000 North Drinkwater Blvd., Scottsdale, AZ 85251) in Old Town Scottsdale. Please e-mail Ally Bascom at abascom@thesaguaro.com or call 480-385-4800 and mention "SABR" to book your room at our special group rate of $189/night (plus tax).
Visit SABR.org/AFL for registration information and complete details.
---
Students can take advantage of our special discounted rates to attend the 2019 SABR/IWBC Arizona Fall League Experience.
Join us on October 10-12, 2019, at The Saguaro in Scottsdale, Arizona. This conference is focused on women in baseball, co-hosted by the International Women's Baseball Center, and held in conjunction with the Arizona Fall League (MLB.com/AFL), baseball's premier player development league. The Saguaro is located in Old Town Scottsdale, at 4000 North Drinkwater Blvd., Scottsdale, AZ 85251.
The discounted student rate of $20 (single-day) or $35 (two days) includes access to all programming at The Saguaro hotel on Friday, October 11 and Saturday, October 12. All currently enrolled full-time students are eligible to attend. You must show your student ID at the door. Please visit SABR.org/afl/students to register online.
---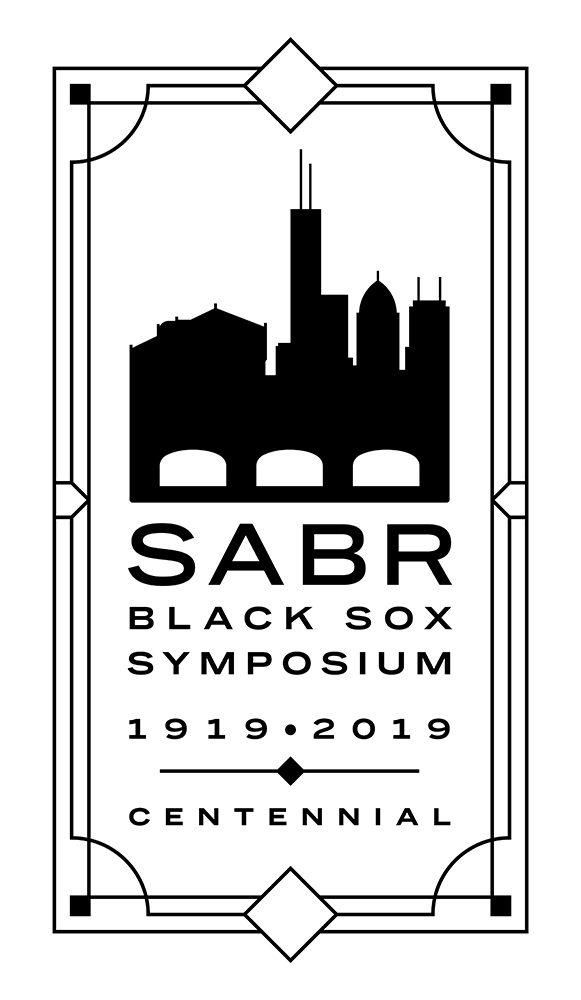 We're just one day away from the SABR Black Sox Scandal Centennial Symposium in Chicago! The SABR Black Sox Scandal Research Committee will host this once-in-a-century event to commemorate the 100th anniversary of the 1919 World Series from 9:00 a.m.-1:00 p.m. on Saturday, September 28, 2019 at the Chicago History Museum.
All baseball fans are welcome to attend; walk-up registration will be available for $20 (cash only) beginning at 8:30 a.m. tomorrow at the Chicago History Museum.
Click here to view the full symposium schedule. Here are our featured speakers:
Bruce S. Allardice, history professor at South Suburban College near Chicago, and author of numerous articles on the Black Sox Scandal
Kevin P. Braig, a partner with the law firm of Shumaker, Loop & Kendrick, LLP, and a member of the International Masters of Gaming Law
Dr. Susan Dellinger, author of Red Legs and Black Sox: Edd Roush and the Untold Story of the 1919 World Series and granddaughter of Hall of Famer Edd Roush
Michael Haupert, Professor of Economics at the University of Wisconsin-La Crosse and co-chair of SABR's Business of Baseball Committee
Rick Huhn, associate editor of Scandal on the South Side and the author of three baseball books, including Eddie Collins: A Baseball Biography
Bill Lamb, author of Black Sox in the Courtroom: The Grand Jury, Criminal Trial and Civil Litigation and the 2019 recipient of SABR's Bob Davids Award
Daniel A. Nathan, Professor of American Studies at Skidmore College and author of Saying It's So: A Cultural History of the Black Sox Scandal
David Pietrusza, author of Rothstein: The Life, Times, and Murder of the Criminal Genius Who Fixed the 1919 World Series and other award-winning books
Jacob Pomrenke, SABR's Director of Editorial Content, chair of the Black Sox Scandal Research Committee, and editor of Scandal on the South Side
Bill Savage, English professor at Northwestern University, instructor at the Newberry Library in Chicago, and baseball author/historian
Click here to read the full announcement at SABR.org.
---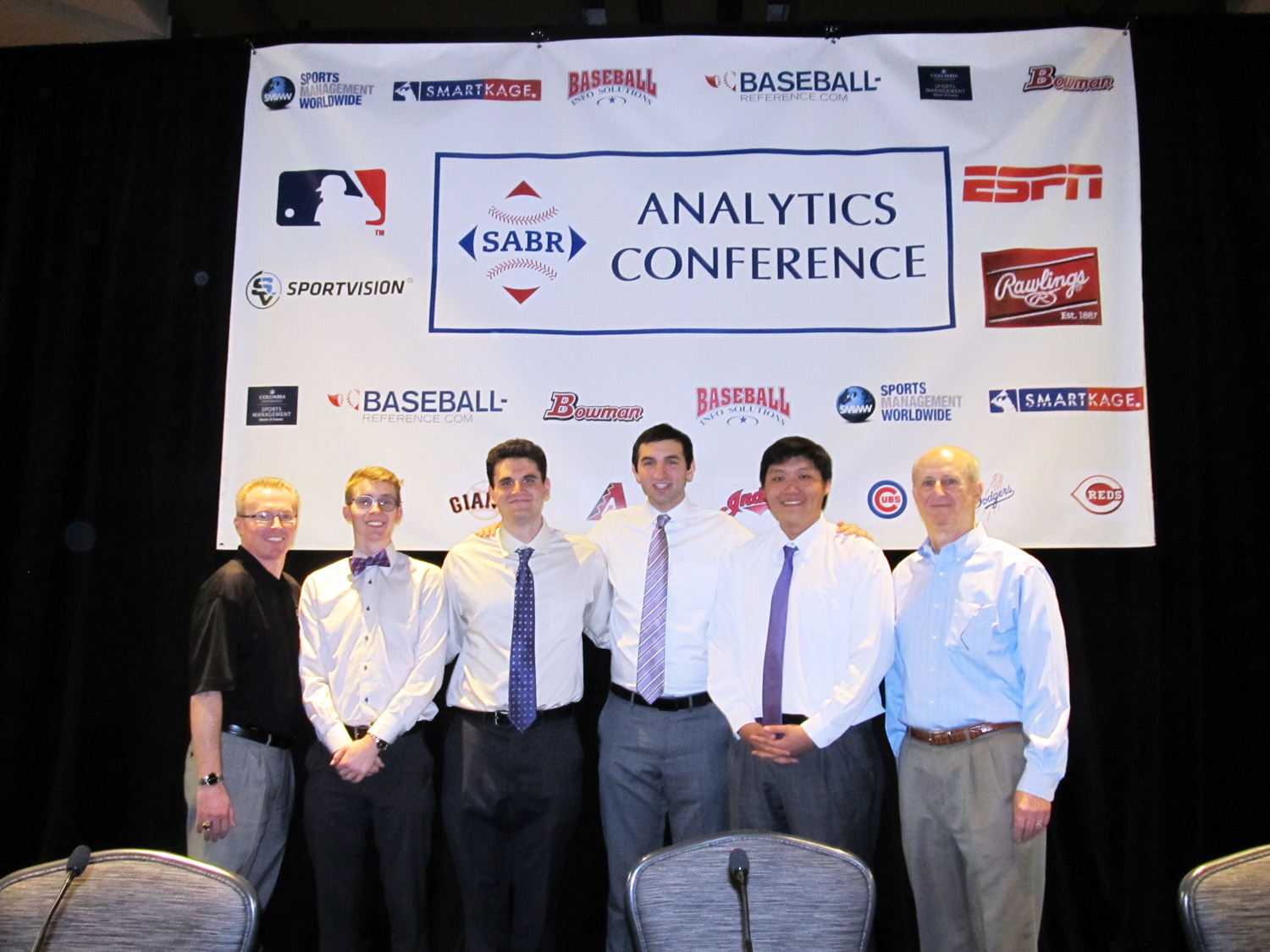 SABR has announced the expansion of its relationship with the Diamond Dollars Case Competition, taking the total number of competitions from two to five. Previously, Diamond Dollars Case Competitions have been held as part of the SABR Analytics Conference in Phoenix and at NYU in New York.
The five competitions scheduled for 2020 will include the SABR Analytics Conference and four regional events, with one at the NYU Tisch Institute for Global Sport and three held at locations to be determined.
The Diamond Dollars Case Competition is the first national competition to be based solely on baseball operations issues and pits four- to five-person teams of undergraduate, graduate and professional school students from colleges and universities across the country against each other by preparing an analysis and presentation of a baseball operations decision. The student team presents its analysis and recommendations to a panel of judges that includes MLB front office executives. The cases are developed by former SABR Board President Vince Gennaro, author of Diamond Dollars: The Economics of Winning in Baseball, and consultant to MLB teams.
The first Diamond Dollars Case Competition of 2020 will be held during the SABR Analytics Conference on March 13, 2020, with regional competitions to be scheduled later in the year. Interested schools, teams, and partners are encouraged to contact SABR for more information.
Click here to read the full announcement at SABR.org.
---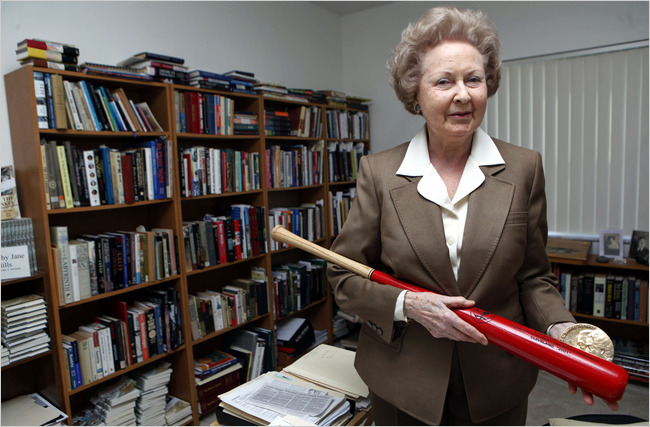 Nominations are now open for the 2020 Dorothy Seymour Mills Lifetime Achievement Award — "The Dorothy" — named in honor of Dorothy Seymour Mills and her lifetime of contributions to promoting women's baseball.
To submit a nomination for The Dorothy in 2020, please submit a letter of nomination (self or external); supporting letters; list of accomplishments with supporting documentation (including articles written by/about the candidate; book reviews for books written; links to organizations/tournaments/others that the candidate participated in or helped organize); awards received; or other achievements by October 28, 2019, to Dr. Leslie Heaphy by e-mail at lheaphy@kent.edu or by mail at Dr. Leslie Heaphy, KSU at Stark, 6000 Frank Ave., North Canton, OH 44720.
To learn more about the legendary baseball historian Dorothy Seymour Mills, click here.
Click here to read the full announcement at SABR.org.
---
All SABR members are invited and encouraged to submit a Research Presentation Proposal Abstract on any topic of 19th-century baseball for the 2020 Frederick Ivor-Campbell 19th Century Base Ball Conference at the Baseball Hall of Fame in Cooperstown, New York. The 12th annual Ivor-Campbell Conference is scheduled for April 24-25, 2020.
The deadline for proposal Abstracts is October 31, 2019. Your abstract must be between 200-400 words for a 20- to 25-minute presentation. Please include name, title, and contact information and send your proposal as a Microsoft Word or PDF attachment to Peter Mancuso at peterplus4@earthlink.net.
Click here to read the full announcement at SABR.org.

---
SABR is pleased to announce that the ninth annual SABR Analytics Conference will be held Friday, March 13 to Sunday, March 15, 2020 at the Renaissance Phoenix Downtown in Phoenix, Arizona.
The Renaissance Phoenix Downtown is at 100 N. 1st St., Phoenix, AZ 85004. Conference registration and hotel information for the 2020 conference will be available beginning in October 2019 at SABR.org/analytics.
The SABR Analytics Conference brings together industry insiders from the baseball community, data innovators, thought leaders, members of the media and college students who will participate in the popular Diamond Dollars Case Competition.
Visit SABR.org/analytics to learn more.
---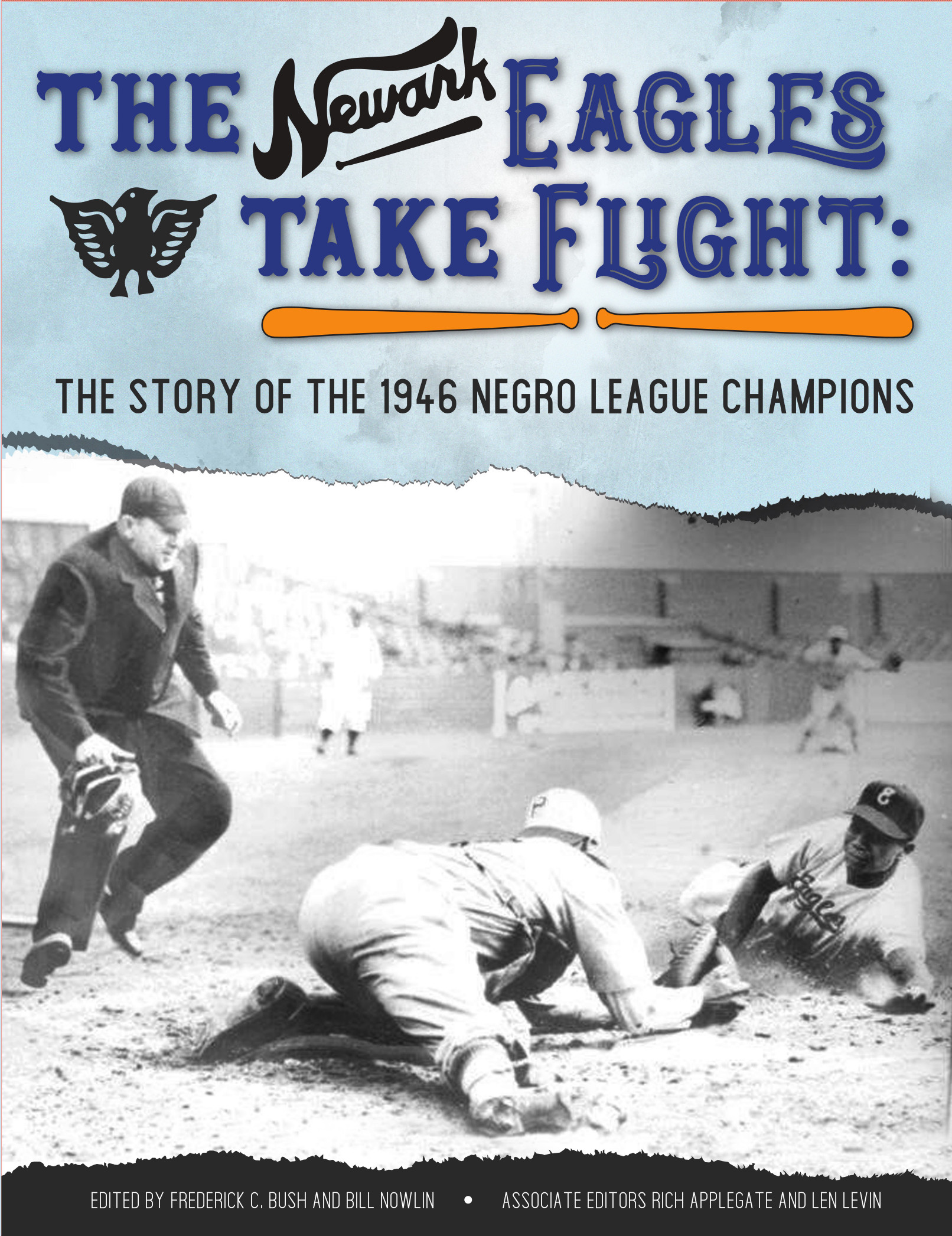 Add a soaring baseball book to your collection with our newest title from the SABR Digital Library:
The Newark Eagles Take Flight: The Story of the 1946 Negro League Champions
Edited by Frederick C. Bush and Bill Nowlin
Associate Editors: Rich Applegate and Len Levin
ISBN (e-book): 978-1-9701-5906-6, $9.99
ISBN (paperback): 978-1-9701-5907-3, $29.99
8.5″ x 11″, 230 pages
Click here to read the full description at SABR.org.
SABR members, get this e-book for FREE!
---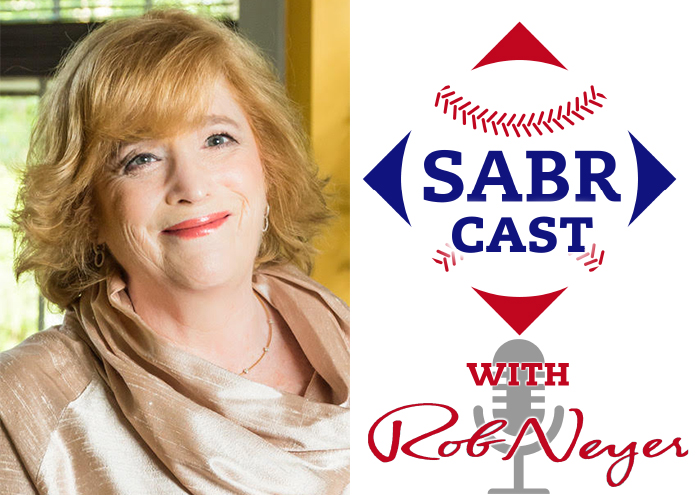 Listen to a new episode of SABRcast with Rob Neyer, a new weekly podcast hosted by award-winning author and longtime SABR member Rob Neyer — which is now available on your favorite podcast streaming services!
Visit SABR.org/sabrcast to listen to Episode #26 — our guest this week is Jane Leavy, author of The Big Fella: Babe Ruth and the World He Created, which won SABR's Seymour Medal in 2019. Her previous two baseball books were both New York Times bestsellers, The Last Boy: Mickey Mantle and the End of America's Childhood and Sandy Koufax: A Lefty's Legacy.
Subscribe to SABRcast on your favorite podcast networks, including Apple Podcasts, Spotify, Stitcher, or Google Play, and listen to each episode as soon as it's released on Mondays. Every week, SABRcast will feature insights and analysis of what's happening in modern baseball on and off the field, plus compelling interviews with figures from around the game — and music from The Baseball Project.
To learn more, visit SABR.org/sabrcast.
---
SABR's mission is to foster the study, discussion, and understanding of all aspects of baseball. In order to fulfill this mission, we rely not only on member dues but also gifts from our generous supporters. You can become a Friend of SABR by giving as little as $10 per month. When you do so, you will be inducted into a community of passionate baseball fans dedicated to supporting SABR's work.
Get in the SABR On-Deck Circle, and help SABR become the essential community for the world of baseball. Your support will build capacity around all things SABR, including publications, website content, podcast development, and community growth.
A monthly gift is deducted from your bank account or charged to a credit card until you tell us to stop. No more email, mail, or phone reminders.
Visit SABR.org/donate or contact Ben Rose at brose@sabr.org to learn more.
---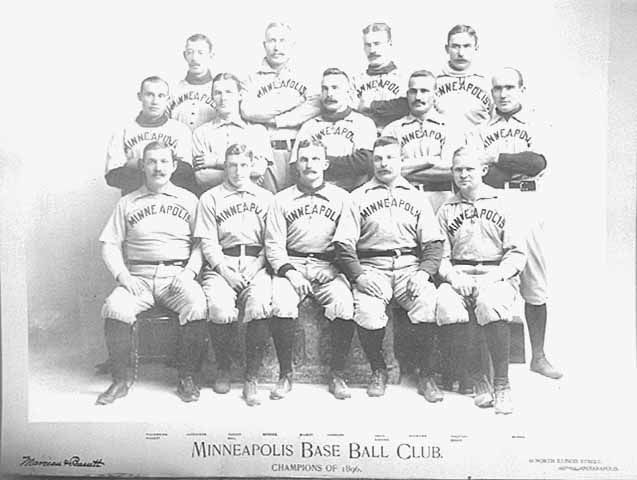 The SABR Minnesota 19th Century Baseball Interdisciplinary Symposium will take place on Saturday, November 16, 2019, at the Minneapolis Public Library, 300 Nicollet Mall in Minneapolis, Minnesota.
The day-long Saturday symposium will be devoted to 19th-century baseball as it was played and evolved in Minnesota and the greater Midwest region. The event is a joint project of the SABR Nineteenth Century Committee, SABR's Halsey Hall Chapter, and the Hennepin County Library.
Guest speakers are expected to include John Thorn, MLB's Official Historian; Larry Millett, longtime St. Paul Pioneer Press architecture critic and author of more than 10 books, including The Curve of the Arch and Lost Twin Cities; Stew Thornley, author of Baseball in Minnesota: A Definitive History and other books; Dan Levitt, author of Paths to Glory: How Great Baseball Teams Got That Way and other books; Mike Haupert, Professor of Economics at the University of Wisconsin-La Crosse; Kristin Anderson, art and architecture professor and author of an upcoming book on the history of sports facilities in the Twin Cities; Frank White, author of They Played for the Love of the Game: Untold Stories of Black Baseball in Minnesota; Brian Madigan, SABR member and associate librarian for Hennepin County Libraries; and more.
For more information, contact event organizers at sabrMN19c@gmail.com.
---
One new biography was posted this week as part of the SABR Baseball Biography Project, which brings us to a total of 5,005 published biographies. Here are the new bios published this week:
All new biographies can be found here: SABR.org/bioproj/recent
Search for any SABR biography: You can now visit sabr.org/bioproj_search to search for any player — or manager, executive, scout, spouse, broadcaster, or umpire — who appears in the SABR BioProject. You can also browse all of these BioProject categories and a lot more, including 300-game winners, Hall of Famers, 1960s All-Stars, or Negro Leaguers, at our Browse page: sabr.org/bioproj/browse.
---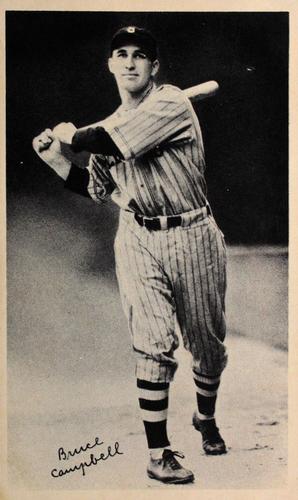 Seven new game stories were posted this week as part of the SABR Games Project. Here are the new game stories:
In addition, the following stories from Cincinnati's Crosley Field: A Gem in the Queen City (SABR, 2018), edited by Gregory H. Wolf, were also posted this week:
To read more articles from this book at the SABR Games Project, click here.
New Games Project stories can be found at SABR.org/gamesproject/recent. Find all published Games Project articles at SABR.org/GamesProject.
Get involved: Have memories of a game you attended? Or a game you watched that caught your interest? Write about it! Writing for the Games Project is an easy way to get involved as a SABR member. Find out how by reading the Games Project FAQs section or checking out the Authors' Guidelines. We have editors and fact checkers who are willing to help you write your first article.
---
Behind the Numbers: Baseball SABR Style on SiriusXM, a radio show hosted by former SABR Board President Vince Gennaro, will air this season at a new time. Listen in from 8:00-9:00 p.m. ET on Saturdays on MLB Network Radio.
You can also listen to archives of recent episodes on-demand on the SiriusXM Internet Radio App. Click here to learn more.
Behind the Numbers: Baseball SABR Style on SiriusXM focuses on examining and interpreting the statistical analysis that plays a critical role in baseball today. It airs weekly throughout the year on MLB Network Radio, available to subscribers nationwide on XM channel 89, Sirius channel 209, and on the SiriusXM Internet Radio App.
---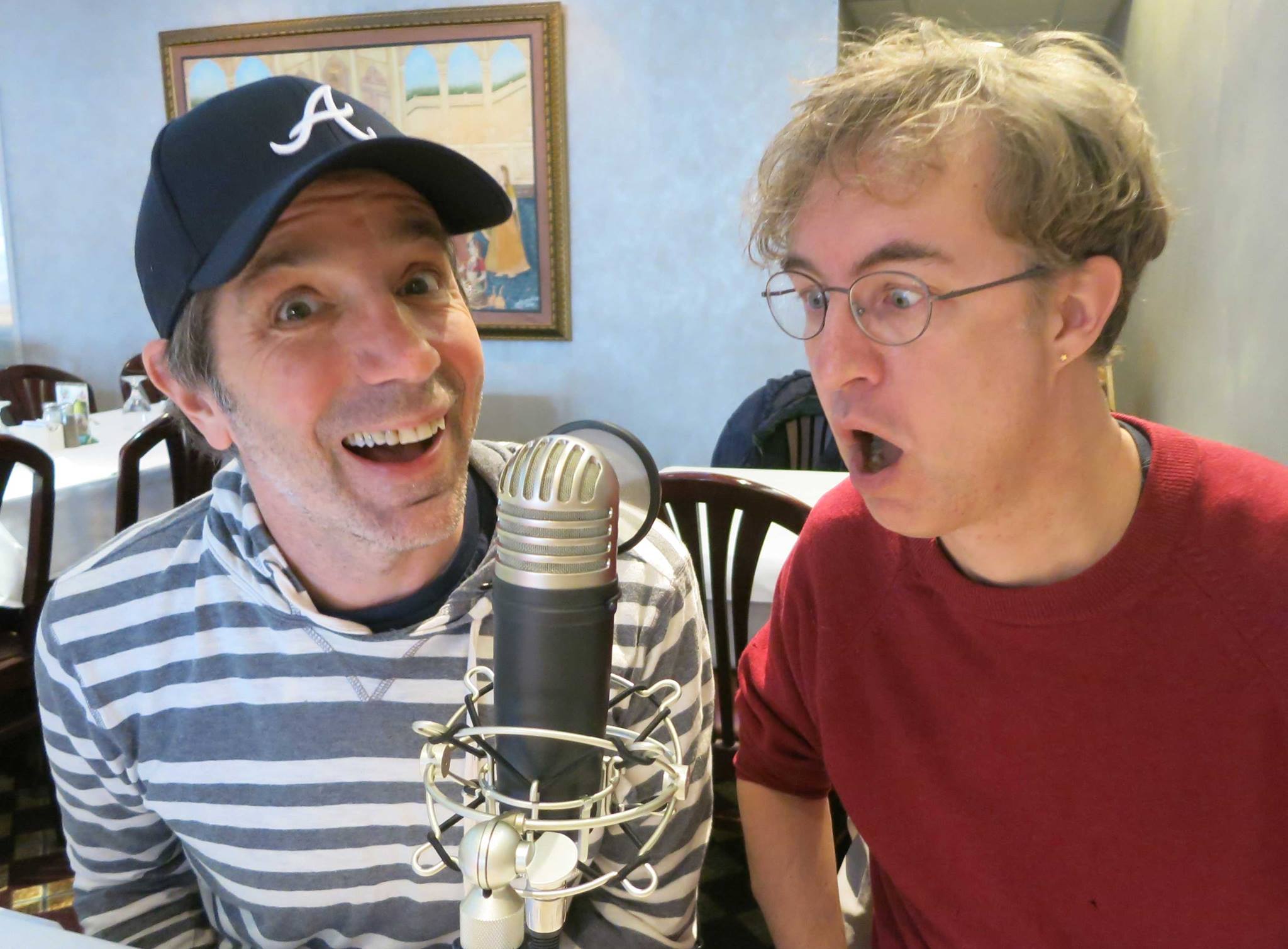 SABR's Baseball and the Media Committee welcomes you to The Baseball Buffet, our monthly roundtable podcast focusing on recent baseball events, the media's coverage of the national pastime, and more.
Buffet #31 (September 2019): This month, our buffet line loiterers offer up their likely picks for the second of each league's two Wild Card slots; prognosticate their choices for the 2019 outstanding player awards; examine the consequences of MLB potentially changing their current relationship with the minor leagues; and conclude, as always, with tasty last bites. (27:39)
Our buffet of baseball commentators-slash-diners includes: Andie Giafaglione, award-winning baseball photographer and former depth-of-fielder for the Chicago Cubs; Thom Henninger, Editor at Baseball Digest and author of Tony Oliva: The Life and Times of a Minnesota Twins Legend; Chuck Hildebrandt, two-time Doug Pappas Award winner and chair of SABR's Baseball and the Media Research Committee; Stuart Shea, author of Wrigley Field: The Long Life and Contentious Times of the Friendly Confines and Calling the Game: Baseball Broadcasting from 1920 to the Present. Your host is Jim Walker, author of Crack of the Bat: A History of Baseball on the Radio.
Click here to listen to past episodes or learn how to subscribe on your favorite podcast apps.
---
SABR member William Henry "Bill" Mullins, 73, of Federal Way, Washington, died unexpectedly on August 23, 2019, of rare complications from a heart procedure. He joined SABR in 2007 and was the author of the critically acclaimed Becoming Big League: Seattle, the Pilots, and Stadium Politics, which tells the story of 1960s Seattle and its first short-lived professional baseball team. He also wrote The Depression and the Urban West Coast, 1929-1933, and before his retirement to the Pacific Northwest was a professor of history for two decades at Oklahoma Baptist University. During summers, he lectured on Alaskan history on the S.S. Universe Explorer cruise ship. Bill is survived by his wife, Edith Mullins, and his children, Michael Mullins and Julie Mullins. A memorial service was held on Saturday, September 21 at Journey Church in Federal Way. Click here to read the full obituary at CascadeMemorial.com.
---
We've heard your feedback: Some of you have said you look forward to "This Week in SABR" every Friday, but sometimes there are just too many compelling articles and announcements to read every week. We're not complaining — hey, keep up the great work! — but we know the feeling. So in an effort to make the length of this newsletter more manageable to read, we'll summarize some of the repeating/recurring announcements in a special "In Case You Missed It (ICYMI)" section of "This Week in SABR".
Here are some major headlines from recent weeks that we don't want you to miss:
All previous editions of This Week in SABR can be found here: https://sabr.org/content/this-week-in-sabr-archives.
---
We'd like to welcome all of our new SABR members who have joined this week. You can find all Members-Only resources at members.sabr.org and the Membership Handbook can be downloaded here.
Please give these new members a warm welcome and help them make the most of their membership by giving them the opportunity to get involved in their local chapter or a research committee.
You can find contact information for any SABR member in the online membership directory (SABR.org/directory).
| Name | Hometown | | | Name | Hometown |
| --- | --- | --- | --- | --- | --- |
| Anderson Adams | Peachtree Corners, GA | | | Ed Lucas | Jupiter, FL |
| Paul Barnes | Philadelphia, PA | | | Les Mann | Scottsdale, AZ |
| Ben Borovinsky | Los Angeles, CA | | | Stephen Ready | Menlo Park, CA |
| Charles Brown | Winters, TX | | | Jose Rivera | Van Buren, OH |
| Ted Cox | Chicago, IL | | | Park Stem | New York, NY |
| Sean Cunniff | Lakewood, CA | | | JT Taylor | St. Louis, MO |
| Joseph Evans | St. Louis, MO | | | Lauren Tuiskula | Cherry Valley, MA |
| Roberto Farfan | Mars, PA | | | Tim Van Portfliet | Riverview, FL |
| Teruki Konishi | Kyoto, JPN | | | Peter Wilt | Whitefish Bay, WI |
---
Here are the new research committee updates this week:
Find all SABR research committee newsletters at SABR.org/research.
---
Here are the new regional chapter updates this week:
Visit SABR.org/chapters for more information on SABR regional chapters.
---
Here is a list of upcoming events on the SABR calendar:
All SABR meetings and events are open to the public. Feel free to bring a baseball-loving friend … and make many new ones! Check out the SABR Events Calendar at SABR.org/events.
---
Here are some recent articles published by and about SABR members:
Read these articles and more at SABR.org/latest.
---
This Week in SABR is compiled by Jacob Pomrenke. If you would like us to include an upcoming event, article or any other information in "This Week in SABR," e-mail jpomrenke@sabr.org.
Have trouble reading this e-mail? Click here to view this week's newsletter on the web.
Are you receiving our e-mails? "This Week in SABR" goes out by e-mail to all members on Friday afternoons. If they're not showing up, try adding "sabr.notes@sabr.org" to your contact list to ensure they show up in your inbox (and not the spam folder.)
---
Originally published: September 27, 2019. Last Updated: April 3, 2020.
https://sabr.org/wp-content/uploads/2020/03/research-collection4_350x300.jpg
300
350
admin
/wp-content/uploads/2020/02/sabr_logo.png
admin
2019-09-27 15:00:00
2020-04-03 14:38:15
This Week in SABR: September 27, 2019