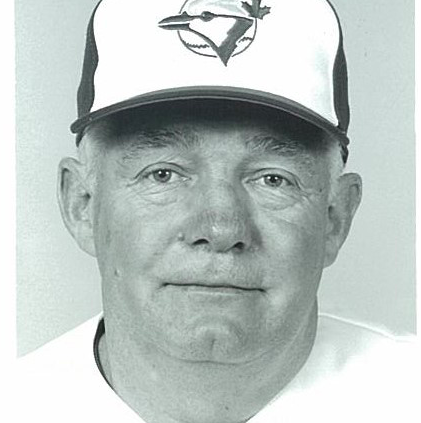 ---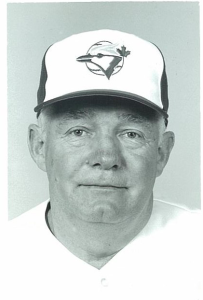 John Sullivan probably caught 10,000 to 100,000 baseballs during his professional baseball career, but none more significant than the last one he caught in the Toronto Blue Jays' bullpen on October 23, 1993.
It was Game Six of the 1993 World Series; the ninth inning. Sullivan, the Blue Jays bullpen coach from 1982 through 1993, was warming up a pitcher in Toronto's bullpen. Philadelphia Phillies pitcher Mitch "Wild Thing" Williams stood on the mound to face Joe Carter. After four pitches, the count was 2-and-2. The fifth pitch never made it to Darren Daulton's glove. Instead, a thunderous crack from Carter's bat echoed throughout the ballpark, sending the ball deep to left field and bouncing off of the back wall of the Blue Jays' bullpen until it ended up in Sullivan's catcher's mitt.
For only the second time in baseball history, a home run ended a World Series.
Sullivan said, "I stashed it in my locker because I wanted Joe (Carter) to have it, and then he could decide what to do with it! Once things died down in the clubhouse, I called Joe over and told him I had something for him. When I gave him the ball, he was all smiles."1
Sully, as he was called, confided to this author that Joe wanted to give the ball to his father.2
John Sullivan's professional baseball career spanned 35 years; he spent 14 seasons as a catcher, including 116 games in parts of five seasons with the Tigers, Mets, and Phillies.
On January 3, 1941, John Peter Sullivan was born to Jack and Helen Sullivan in Somerville, New Jersey; they divorced when he was young. John split time between his father and grandmother and his mother. Growing up, John loved to play baseball. He played Little League and Babe Ruth League around Peapack Gladstone, New Jersey. At 15, he played in the Morris/Somerset County men's league.
At Bernardsville High School, John was talented enough to play football, basketball, and baseball. He made All-County one year in basketball, and All-State several times in baseball.3
After graduating from Bernardsville High School in 1958, Sullivan was signed by Irving "Rabbit" Jacobson, an area scout for the Detroit Tigers. Since he was just 17 years old, the Tigers instructed him to stay home and play in the leagues around home, but also remember that he was under contract.4 
In 1959, Sullivan, having turned 18, was assigned to the Erie Sailors of the Class-D New York-Penn League. He showed some power, hitting 13 home runs and batting .322 in 110 games. He was selected as the catcher for the league's all-star team. Over five seasons Sullivan also made stops in Durham, Birmingham, Knoxville, and Syracuse, before making his major-league debut with the Tigers on September 20, 1963, against the Chicago White Sox at Tiger Stadium. In that game, he caught Mickey Lolich. The Tigers lost, 2-0. At the plate, Sullivan struck out against Eddie Fisher in his first at-bat and walked in his two other plate appearances.
What did it feel like to finally put on a major-league uniform? Sullivan replied, "It was great! When you think about it, it was something you wanted to do your whole life. I was very fortunate to do it."5
Sullivan played in two April 1964 games for the Tigers, but spent most of the season with Syracuse of the Triple-A International League.
The Tigers felt no urgency to make deals with other teams to plug holes on the ballclub. Instead, they expected to fill those holes with players from Syracuse. They were confident that Chiefs players like Willie Horton, Jim Northrup, Bill Roman, Ray Oyler, Bruce Brubaker, and John Sullivan could fill such voids.6 Sullivan's own confidence was boosted that winter when he hit a home run off major-league pitcher Juan Pizarro in the Puerto Rico winter league, especially since he was competing for the number-two catching job behind Bill Freehan.7
Because Freehan was injured, Sullivan was the Opening Day catcher for the Tigers in 1965, catching Lolich. He went 2-for-4. His first big-league hit was an eighth-inning home run off Wes Stock of the Kansas City Athletics. He added a single the next inning.8 The Tigers won, 6-2.
Freehan returned shortly afterward, and remained as the number-one catcher until 1976. At first, Sullivan was regarded as the number-two catcher behind Freehan, but after playing in 11 games over the first month, he was sent down to Syracuse. He hit a couple of homers for the Chiefs, and was recalled by the Tigers on June 29. That night in Baltimore, he hit his second (and final) major-league home run, off Milt Pappas of the Baltimore Orioles in a 5-2 Tigers loss. 
Sullivan played in 34 games with 86 at-bats during the 1965 season. He batted .267 with two home runs and had 11 runs batted in, which proved to be the best offensive performance of his major-league career.
Sullivan spent the entire 1966 season in the minors. This was surprising since in February of that year, the media expected the Tigers to carry three catchers, with McFarlane and Sullivan as backups behind Bill Freehan. Sullivan was assigned to Syracuse but never played there; instead he ended up playing for the Vancouver Mounties of the PCL (Kansas City Athletics).
After the 1966 season, Sullivan was picked by the Mets in the Rule 5 draft.
Bing Devine, the Mets' general manager, said, "We invited three catches strictly for the workouts. They are there to provide us with more manpower. But Jerry Grote, Greg Goossen, Johnny Stephenson, and John Sullivan are the only ones who will play in the games."9
Sullivan was known as a defensive receiver and served as the primary backup for Grote, playing in 65 games for the 1967 Mets, with 147 at-bats. He caught a pitching staff that included Jack Fisher, Don Cardwell, Bob Shaw, Bob Hendley, and rookie Tom Seaver.
It was Sullivan's only full season behind the plate in the major leagues. He batted .218, with no home runs, but with 5 doubles and 6 RBIs.
(Sullivan did hit a homer against the San Francisco Giants in an exhibition game known as the Mayor's Trophy Game, which raised money for New York City sandlot baseball programs.10
When the Mets embarked on West Coast trip in late July, Sullivan got five of his runs batted in for the season. He enjoyed two different multi-hit games during the trip. 
The Mets brought up Duffy Dyer in 1968, while also acquiring catcher J.C. Martin, essentially ending Sullivan's time with the Mets. He was traded to the Philadelphia Phillies for a player to be named later (Billy Sorrell). Sullivan started the season with the San Diego Padres of the PCL. He was called up late in the season, playing in 12 games, batting .222 with one RBI. That proved to be Sullivan's last season as a major-league player.
Sullivan went to spring training in 1969, feeling good about his chances of catching on, since the Phillies had traded Clay Dalrymple to the Baltimore Orioles, opening the door to a catching competition. More than half of the players on the Phillies' roster were rookies, but only a few of them had a better chance than the 28-year-old Sullivan. He was the only experienced catcher aside from Mike Ryan on the roster.11 However, Sullivan was hampered by recent foot surgery that affected his conditioning. "The toes on my right foot started bothering me late last season," when he was with San Diego, he said. "I felt like a knife was jabbing into me when I put any pressure on my toes. I guess this came about from all the foul tips that had hit me there, but it sure hurt."12 He went to a doctor, decided against the surgery, got some pills, and was informed that he would need to live with it.
Sullivan was traded with Anthony Giresi, a minor leaguer, to the Baltimore Orioles for Vic Roznovksy and spent the 1969 season playing for the Rochester Red Wings, batting .253 while driving in 44 runs.
Playing with the Red Wings afforded Sullivan an opportunity to find his future home. It was located a little over 50 miles south, in Dansville, New York, the hometown of his wife, Betsy, where they still lived in 2022. Sullivan enjoyed the friendliness of the town. When his playing career ended in 1972, the Sullivans made the town their permanent home. John spent his fall and winters there, and his springs and summers away coaching and managing.
The Kansas City Royals organization purchased Sullivan's contract on April 13, 1970. He played for their Triple-A team in Omaha in 1970 and 1971, before finishing his career with the Royals' Jacksonville Suns farm team in the Double-A Southern League in 1972.
Sullivan then embarked on a minor-league managing career in which he built a cumulative record of 434-288, winning four league championships in six seasons, reaching the finals but falling short in 1977. He summed up those years: "Mainly, we had good players. You can't win without the players. It was fun."13
Sullivan's first stop was managing the Kingsport Royals of the Rookie League in 1973. They won the league championship with a 53-17 record. In 1974 he moved up to the Waterloo Royals of the Class-A Midwest League. They won the league championship in 1975.
Sullivan moved up to Triple A at Omaha in 1977; his squad won their division but lost in the league championship. One of Sullivan's bright stars was Clint Hurdle, who had also played for John at Waterloo the year before. He said, "We thought Clint would play at Class AA this year. But he earned a shot to be here. He had a heckuva spring with the big club (Royals) and kept hitting when he came to us."14 The Royals were in last place on July 8, 10 games behind the Indianapolis Indians but tied with them in August with the help of a 19-4 record.
Hurdle won the Rookie of the Year Award for the Omaha Royals of the American Association in 1977.
In 1978 all four teams in the Omaha had a losing record of 66-69 in the American Association's West Division finished under .500. Omaha, at 66-69, led the division and wound up defeating the East Division leading Indianapolis Indians for the league championship.
Sullivan was promoted to Kansas City as a coach under Whitey Herzog in 1979. The Royals dropped Charlie Lau as the team's batting instructor and both Sullivan and Chuck Hiller assumed that role. Herzog had a difference of opinion with Lau's hitting philosophy. General manager Joe Burke described Sullivan as "very qualified."15
Sullivan contributed to the Royals organization in many ways. Dan Quisenberry credited his former manager at Waterloo for converting him into a relief pitcher. He became a reliever after making his minor-league debut with the Waterloo Royals as a starter. That was his last professional start. He said, "I started that first game for Sully. It was a seven-inning game, the first of a doubleheader, and I won 4-1. After that game Sully told me he was going to use me out of the bullpen, and that's where I've been ever since."16
Manager Herzog was free with his criticism of the front office and was fired after the 1979 season. His coaching staff was also told that they were free to seek other employment.
Less than a month later, Atlanta Braves manager Bobby Cox hired Sullivan as the team's bullpen coach for 1980 and filled the void created by Alex Grammas's departure.17
Bullpen coaches usually do not get a chance to make many suggestions other than reporting whether a relief pitcher is ready to come into a game. During the 1980 season, Sullivan, the former major-league catcher, suggested that backup catcher Biff Pocoroba break his habit of throwing across his body. He had him pitch batting practice while he was on the disabled list. Sullivan was also helpful with Braves catcher Bruce Benedict.
The Braves finished the 1980 season with an 81-80 record. The strike-shortened season of 1981 did Cox in; he was fired by owner Ted Turner after the season. Cox was quickly hired by the Toronto Blue Jays for the 1982 season; he brought Sullivan along as bullpen coach as part of a Toronto staff that also consisted of Cito Gaston (batting instructor), Jimy Williams, and Al Widmar. Both Gaston and Williams later became Blue Jays managers.
With Cox at the helm, the Blue Jays improved in each of his four years there. The team finished sixth the first season, fourth the second, second in his third season, and first in 1985. Toronto lost the 1985 ALCS to the Royals. Cox returned to Atlanta as general manager in 1986, moving back into the dugout in 1990, where he remained until his retirement in 2010.
For Sullivan, a baseball lifer (35 years in professional baseball), it was many years before he was able to reach out and grab the brass ring. That time came when the Blue Jays beat the Atlanta Braves in the 1992 World Series. 
It was hard for him to hold his emotions in. Ace reliever Duane Ward recounted the time: "There were tears in his eyes; I'll never forget his words. 'Son, I've been waiting 34 years for this moment. You can't believe how good I feel.'" Ward added, "I felt so good for him."18  
Sullivan decided that 1993 would be his last year in professional baseball. He had become weary of travel and stymied by arthritic joints.
What a way to end a baseball career. At precisely 11:36 P.M. in SkyDome in Toronto, the greatest home run in Toronto Blue Jays' history was hit. It was the 90th World Series, the first to begin and end on Canadian soil, and it ended in dramatic fashion. The Blue Jays were on their way with a three-games-to-one series lead, until they dropped Game Five in Philadelphia when Curt Schilling threw a five-hit shutout.
In the sixth game, Toronto saw a four-run lead evaporate when the Phillies scored five times in the seventh inning. The powerhouse part of the Blue Jays lineup was due up in the ninth. Going into the bottom of the ninth, the Phillies were up by one, 6-5. Pitcher Mitch Williams walked Rickey Henderson on four straight pitches and Devon White flied out deep to left-center. That brought up Paul Molitor, who singled to center, putting Henderson at second. On a 2-and-2 pitch, Joe Carter became the second person after Bill Mazeroski in 1960 to hit a walk-off home run to win a World Series.
Reflected on the victory, Sullivan said, "There was a lot pressure on us in '92. It was all about business. In '93, we had the experience of the postseason play and winning the World Series under our belts. We were so relaxed. We enjoyed what we had accomplished in 1992 and all the pressure was off us in '93."19
Then the pitch came that Carter struck for his historical blow. Carter said, "I have to make sure I hit the ball. Don't worry about yanking it. Just see the ball and put the ball in play somewhere. If I could do cartwheels; I would have done cartwheels as I rounded the bases. That's how happy I felt."20
Fifty-two thousand delirious fans rocked SkyDome.
Sullivan told the author, "I was warming up a pitcher, and I saw the ball go over my head, hit the back wall and came back to me. I shoved it in my jacket pocket. Everyone took off running. Some of us were running faster than others."21
That game was the last of Sullivan's 35-year professional baseball career. He was asked to come back the following season to unveil the 1993 World Series banner.
Shortly after his retirement, Sullivan volunteered to help coach the Dansville High School baseball team. Apparently, he could not get the game out of his blood. Nearly 30 years later, he admits that he still enjoys baseball's chess-move challenges as a former catcher, coach, and manager. He loves to watch games on television, and then try to decipher what will happen next.
"It's funny, I'll say something to my wife about how so-and-so is probably going to throw such-and-such a pitch and then the announcers will say the same thing, and she'll start laughing. I can't help it, but I guess I enjoy managing the games from my living room."22
Reflecting on having batted against Hall of Famers Phil Niekro, Bob Gibson, Ferguson Jenkins, Jim Bunning, Catfish Hunter, Gaylord Perry, and Jim Palmer during his 116-game major-league career Sullivan said, "Every day was a thrill for me, just to be there and a part of it."23 
Sources
In addition to the sources cited in the Notes, the author consulted Baseball-Reference.
Notes
1 Scott Pitoniak, "Former Blue Jays Bullpen Catcher Made Catch of Lifetime," Sports Collectors Digest, December 12, 2016.
2 John Sullivan, telephone interview with author, December 23, 2021.
3 Sullivan interview.
4 Sullivan interview.
5 Sullivan interview.
6 Watson Spoelstra, "Tigers Trapped as Traders Count on Boys from Syracuse," The Sporting News, December 19, 1964: 10.
7 "Northrup's Noisy Bat Could Crash Tiger Picket Line," The Sporting News, January 23, 1965: 10.
8 "John Sullivan: New Jersey Born Mets Reserve Catcher (1967)," www.centerfieldmaz.com, January 3, 2021.
9 Barney Kremenko, "Films to Help Mets Iron Out Batting Flaws," The Sporting News, February 25, 1967: 19.
10 Initially the game pitted the New York Giants against the New York Yankees. In 1951 the Brooklyn Dodgers became the Yankees' new opponent. Afterward the two National League teams (Giants and Dodgers) traded years. The game had proved itself to be financially successful; bringing in $2 million over the course of a 19-year run. The fans loved it. They saw it as a chance to claim unofficial city bragging rights. The Mets on July 12, 1967 won the 1967 game, 4-0. Sullivan hit his home run as a pinch-hitter.
11 Allen Lewis, "Sullivan Out to Win Phil Catching Job," The Sporting News, March 16, 1969: 16.
12 Lewis.
13 Sullivan interview.
14 "Hasbach and Hurdle Shine," The Sporting News, May 7, 1977: 28.
15 "Royals Retain Herzog, Drop Lau as Coach," The Sporting News, November 4, 1978: 46.
16 "Submarine Hurler Tosses Royals a Life Raft," The Sporting News, August 11, 1979: 10.
17 "Woy Silent and Braves Edgy," The Sporting News, November 3, 1979: 59.
18 "Dansville's Sullivan Had a Hand in World Series Drama 20 Years Ago," Rochester Business Journal, October 25, 2013.
19 "1993 Toronto Blue Jays," Ontario Sports Hall of Fame, October 23, 1993.
20 Ontario Sports Hall of Fame.
21 Sullivan interview.
22 "Dansville's Sullivan Had a Hand in World Series Drama 20 Years Ago."
23 Sullivan interview.
Born
January 3, 1941 at Somerville, NJ (USA)
If you can help us improve this player's biography, contact us.
https://sabr.org/wp-content/uploads/2012/01/Sullivan-John.png
621
421
admin
/wp-content/uploads/2020/02/sabr_logo.png
admin
2012-01-04 20:38:51
2023-06-05 09:39:42
John Sullivan