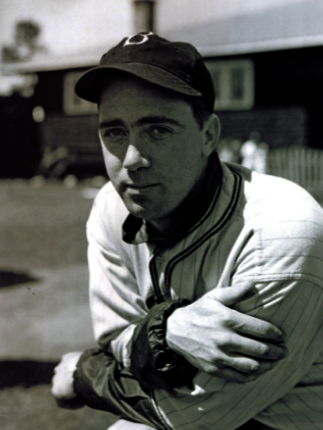 ---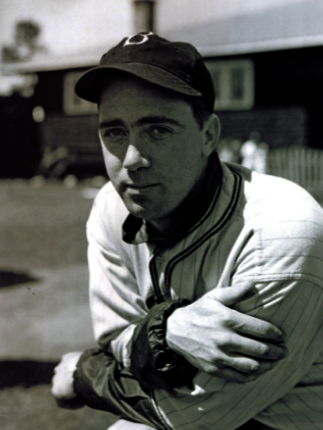 "He is another Vance, another Dazzy, I'm telling you. Hasn't the best disposition in the world. You know some of those Carolina fellows get funny ideas sometimes, but he certainly can buzz that ball over. Best young pitcher I've seen since Rube Marquard. Only he is faster than Rube was. Say, maybe he is another Walter Johnson. I'll bet he will be winning 20 to 25 games a year for this club for a long time."1 So said manager Wilbert Robinson late in the 1931 season when a young Van Lingle Mungo joined the Dodgers for the first time.2
It wasn't long before the Brooklyn populace became obsessed with the young phenom. "I was paying more attention to Van Lingle Mungo than I was to Moses," said Bill Mazer, reminiscing about his days in a Brooklyn yeshiva during the 1930's.3
And sportswriter Jimmy Cannon, in 1970, wrote about those days in Brooklyn. "The Dodgers traveled around the league in ridiculed obscurity. But Mungo was famous and exciting, and they would bring him into a city advertised to pitch against the other club's best. All over Brooklyn, people would stop ball writers. 'How's the arm?' they would ask. They seldom mentioned Mungo's name. There was only one arm in Brooklyn."4
Mazer also noted, "It was a constant struggle for Mungo. He had all the equipment, but he was like Sisyphus in the Greek myth. He kept rolling the stone uphill, and it kept rolling back."5
Van Lingle Mungo was born in Pageland, South Carolina, on June 8, 1911, to Henry Van and Martha Charlotte (Lingle) Mungo. Van's middle name was his mother's maiden name. His father, a cotton grower and retailer, had himself been a pitcher, plying his trade in the Sally League during the early years of the 20th century. Van's father gave him his first big break in 1926, and Van, at age 15, pitched the Pageland town team to victory in its most important game of the year. Having defeated every other town team in the area, there was only one team left to conquer — Cheraw. Cheraw's star pitcher was Buck (aka Bobo) Newsom, who went on to pitch in the major leagues from 1929 through 1953. Mungo's father managed the team, and at stake were 13 bales of cotton.6 Van was one of two children. His sister, Lucille, was born in 1908, and as an adult worked as a saleswoman in the family's retail store.
Mungo graduated from Pageland High School in 1928 and began his career in 1929, pitching for Fayetteville, North Carolina, in the Class D Eastern Carolina Association and going 10-9. Late that season he pitched in one game for Charlotte in the Class B South Atlantic (Sally) League.
Mungo spent most of 1930 with Winston-Salem in the Class C Piedmont League, going 11-11, and his work impressed George Napoleon "Nap" Rucker, who was scouting the South for the Robins. Brooklyn acquired his contract from Winston-Salem at the end of the season, and assigned him to its affiliate in the Eastern League, the Hartford Senators, in 1931.
Mungo's first appearance of the 1931 season was not particularly auspicious. In the season opener, on April 27 at New Haven, Hartford had taken a 10-3 lead into the ninth inning against the Bulldogs. Hartford's starter, Johnny Krider, got into difficultly and Mungo came into the game with none out, the bases loaded, and the score 10-4. Van sandwiched two strikeouts around a walk but an error by the shortstop and another walk made the score 10-7, and Mungo's day was over. New Haven continued its rally against two other pitchers and won the game, 11-10.7 The team rebounded from this start to post a 97-40 record. The 20-year-old Mungo was 15-5 and led the league with 151 strikeouts in 191 innings pitched. His 2.12 earned-run average was third best in the league.
At the end of the season, Mungo was called up to Brooklyn, and posted a 3-1 record. He shined in his debut, shutting out the Boston Braves, 2-0, on three hits on September 7. At the plate he singled and tripled. Before the game Mungo had split the sole of one of his baseball shoes. The only shoes that fit him belonged to Dazzy Vance, Brooklyn's star pitcher of the 1920s, who was, at age 40, nearing the end of his career.8 That being the case, Mungo stepped into Vance's shoes literally as well as figuratively.
Mungo was the only quality pitcher on some very bad Dodgers teams in the 1930s. In his first full season with Brooklyn he went 13-11 in 1932 as the Dodgers finished third in the league with an 81-73 record for new manager Max Carey. During each of the next six seasons, the Dodgers lost more games than they won. Before each season Mungo would promise to anyone and everyone that he would win 20 games. And each season, the promise of spring met up with the reality of summer, and Mungo never won more than 18 games.
Eloise Clamp of Salley, South Carolina, was teaching school in Mount Croghan, ten miles east of Pageland. One day she was en route to the post office in Pageland when Mungo drove by with some friends. One look was all that was needed. The car stopped and Van met Eloise. The two fell in love, but Eloise's father, Ernest, who worked for the post office, frowned on his daughter marrying a "celebrity." Nonetheless, Van and Eloise were secretly married on December 10, 1932. They welcomed their first child, Pamela, in 1934. Van Jr., known as Sonny, followed in 1937, and their youngest child, Ernest, came along in 1943. Ernest played outfield in the minor leagues from 1962 through 1964, making it as far as Class A. Eloise went on to teach for 28 years, and remained devoted to her husband, despite the fact that over the years, as legend has it, many females caught the eye of Van Lingle Mungo.
In 1933 Mungo went 16-15 with a 2.72 ERA as the Dodgers finished in sixth place with a 65-88 record. Then in 1934, Mungo was named to the All-Star team for the first time. It was the game in which Carl Hubbell struck out five future Hall of Famers in succession (Ruth, Gehrig, Foxx, Simmons, and Cronin). Mungo did not fare as well. He entered the game in the top of the fifth inning with his National Leaguers leading 4-2. Lon Warneke had walked the first two batters in the inning, and Mungo was summoned from the bullpen. In his inning of pitching, he allowed three singles and a double and the American League scored six runs, four of which were charged to Mungo, as he was tagged with the loss.
Mungo was a workhorse that season, leading the league in games started (38) and innings pitched (315⅓).But his last start was his most important. Before the season, Giants manager Bill Terry famously asked whether the Dodgers were still in the league. Casey Stengel was now the Dodgers manager, and the Dodgers made it their mission to derail New York as the Giants contended with the St. Louis Cardinals for the National League pennant. The Cardinals and Giants were tied going into the last weekend of the season. The Giants' last two games were against the Dodgers. On Saturday, September 29, manager Stengel handed the ball to Mungo. The ace went the distance, allowing only five hits, to gain his 18th win of the season (against 16 losses) and the Cardinals passed the Giants in the standings. In the 5-1 game, Mungo starred at the plate as well, hitting two singles, scoring the Dodgers' first run and driving in the second, which was all Brooklyn would need.9 Mungo's ninth-inning performance put the icing on the cake. After the first two batters reached base, he struck out Travis Jackson, George Watkins (who had homered earlier for the Giants' sole tally), and pinch-hitter Lefty O'Doul, all on called third strikes, to end the game. Fifty years later, Mungo looked back on that moment as the highlight of his career.10
After his 18-win season in 1934, Mungo felt he was due a more significant salary than the Dodgers were offering, and he elected to hold out for a better deal in 1935, not reporting until the end of February. Any number of sources quoted any number of figures ranging from $10,500 to $13,000. That year Mungo posted a 16-10 record, including a league-leading four shutouts. On September 29 he struck out 15 Philadelphia Phillies en route to his final win of the season.
He might have reached the elusive 20-win mark but for an injury that resulted in his not starting a game for close to eight weeks during July and August. The injury to his middle finger was initially sustained on May 12 when it was struck by a line drive off the bat of Sam Byrd of Cincinnati. The finger was placed in a cast for two weeks and he made five relief appearances, none longer than 3⅓ innings, between July 4 and August 26.11
Not only did Mungo have a great year on the mound, but he excelled at the plate as well. During spring training, Stengel encouraged Mungo to stop swinging for the fences and to concentrate on singles. During the early part of the season, he went on a tear. Through five games, he was batting .474 (9-for-19) with two doubles and eight RBIs.12 His batting average remained north of .300 through mid-September, and he wound up the season batting .289 (26-for-90).
At the end of the 1935 season, Mungo made his way back to Pageland by car with his batterymate, Al Lopez. Lopez would drop Mungo off en route to his home in Tampa, Florida. Mungo was quick to credit his catcher with a very large share of his success. Unfortunately for Van, this was their last trip together, as Lopez was traded to the Boston Braves over the winter. The new Brooklyn catcher was Babe "Blimp" Phelps, and Mungo did not think particularly highly of Phelps, who would find himself consistently among the league leaders in passed balls.
There was no love lost between New York's National League teams in the more than 60 years that they shared Gotham, and tempers flared anew in 1936. In just the second game of the season, on April 15, Mungo was pitching for the Dodgers at the Polo Grounds and threw a pitch in the general direction of Dick Bartell's head. On the next pitch, Rowdy Richard bunted toward first base. Mungo ran to cover first, but Giants first baseman Buddy Hassett made the unassisted putout. During the play, Mungo bumped the smaller Bartell and sent him sprawling. A fight ensued, both players were ejected, and each was subsequently fined $25.13
But this was 1936 and the Dodgers were still quite the daffy bunch. The next day, Mungo came on in relief of Ed Brandt with two outs in the fifth inning. The Dodgers rallied to take a 6-5 lead into the bottom of the ninth inning. There were two outs before the Giants could mount a rally, but mount one they did. They had runners on first and second when Hank Lieber strode to the plate. Lieber was coming off a season in which he had batted .331 with 22 homers, but Mungo induced Lieber to hit a popup that sailed into short left field. Left fielder Freddie Lindstrom was poised to make the catch, as was shortstop Jimmy "Lord" Jordan. After the ensuing collision, the ball fell to the ground, as did Lindstrom and Jordan. Both runners scampered home for a 7-6 Giants win, and Mungo was off to a 0-2 start.14
The fun was just beginning. By early June the Dodgers were giving Mungo little support, offensively or defensively, and after two June losses took his record to 6-8 (five of the losses by one run), he demanded to be traded. A sportswriter, Eddie Zeltner, smelled a good story, and arranged for airfare to get Mungo out of town, which in this case was Pittsburgh. Mungo, not one to turn down a favor, temporarily left the team on June 10, much to the consternation of manager Stengel.15 He returned after three days, joining the club in Cincinnati and receiving a $600 fine. From that point on, as noted by Tommy Holmes of the Brooklyn Eagle, Mungo was "likely to become the center of a number of wild reports every time somebody sees him, or thinks they see him, drink a glass of beer."16
On June 25, 1936, Mungo pitched a masterpiece — and lost. Against the Cincinnati Reds, he struck out a record seven consecutive batters, 11 in all, but the Dodgers lost, 5-4. Only three of the runs scored against him were earned. It was the first of six times that Mungo struck out ten or more batters in a game in 1936. The workhorse of the Dodgers staff started a league-leading 37 games that year, posted an 18-19 record, and led the league with a career-high 238 strikeouts. He was named to his second All-Star team, but did not appear in the game.
Despite Mungo's efforts, the Dodgers lost far more than they won, finishing with a 67-87 record. The seventh-place finish did not enthrall the Dodger faithful and it came as no surprise that Casey Stengel did not return for 1937.
Before the 1937 season, Mungo once again expressed dissatisfaction with his contract and once again the number of different estimates correlated with the number of newspapers in the New York area. In any event, he signed for an estimated $15,000 and got to play for his fourth manager in his years with the Dodgers, Burleigh Grimes.
Mungo was unquestionably an outstanding pitcher for the Dodgers. But his violent temper continued to overshadow his talent. In 1937, after a slow start, he was turning his season around and took a streak of four straight wins into the May 16 contest at Boston. The third of those wins came against Pittsburgh at Ebbets Field on May 6. (During the game, the Hindenburg, a giant dirigible, hovered overhead, but the fans took little notice — the Arm was pitching. Later that day, in Lakehurst, New Jersey, the airship burst into flames.)
On May 16, in a tight game, the Dodgers and Bees were knotted, 2-2, as the game entered the 11th inning. Teammate Tom Winsett snuffed out Mungo's hopes for his fifth victory in succession. He singled to right field with one out in the top of the inning. The next batter hit what appeared to be a single to right but somehow Winsett lost track of the ball and was forced at second base, stopping the rally in its tracks. The Bees won the game in their half of the inning.17 Mungo completely lost it, ranting and raving and questioning Winsett's ancestry. Usually players cool down as quickly as they heat up. Not Van Lingle Mungo. He walked several blocks to a telegraph office, fuming all the way, and sent the following wire to his wife. "Pack up your bags and come to Brooklyn, honey. If Winsett can play in the big leagues, it's a cinch you can too."18
One other off-the-field caper would define Mungo's season and contribute to his legend as one of the true characters of the game. It also showed that he did not react well to adversity. On May 21 he called his wife in Pageland only to find out that his infant son, Van Jr., was critically ill after surgery.19 The news prompted Mungo to an evening of drinking. In the early morning hours of May 22, he broke into the hotel room occupied by teammates Woody English and Jimmy Bucher in St. Louis, ostensibly looking for a pinochle game. Bucher confronted Mungo and the latter began throwing furniture over the room. Bucher then sent his fist into Mungo's face, giving him a black eye. Mungo was fined $1,000 for his extracurricular activities. He then returned home for a short spell to tend to his ailing son, who did recover.
In the soap opera that was Mungo's career, he then proceeded to win his next four starts, going the distance each time, to bring his record to 8-4. Dodger fielding lapses halted his streak as they fell to Pittsburgh 6-4 on June 18.
On July 4, 1937, while pitching against the Giants, Mungo was forced to leave the game in the eighth inning when he pulled a muscle in his side. He had been chosen for the All-Star team and joined the NL team to Washington. Brooklyn skipper Grimes instructed National League All-Stars manager Bill Terry not to use Mungo in the game. To ensure that Van, who had been known to misbehave, would control himself, the Dodgers sent along their road secretary, Babe Hamberger, a good friend of Van's, to serve as his manager, valet, trainer, and announcer (spokesman).20
Three days later Mungo, who had a 9-7 record at the time, was at his third All-Star Game. At game time, he and Dizzy Dean were arguably the best two right-handed pitchers in the National League. After that day, neither would ever again pitch effectively in the major leagues. Dean started the game for the National League and in the third inning was hit on the foot by a line drive off the bat of Earl Averill. In his haste to return to action later that season, Dean altered his delivery and damaged his arm. A few innings after Dean's departure, Terry, despite Grimes's instructions, inserted Mungo into the game. He aggravated his injury and developed a sore shoulder while pitching the sixth and seventh innings. To make things worse, Grimes did not rest his star and handed Mungo the ball on July 11.21 He lasted only four ineffective innings that day and proceeded to lose his last four decisions in 1937.
Not only was Mungo having arm problems, but he also had tonsillitis. He did not start between July 19 and August 14, as he had his tonsils removed and he rested in Pageland. At the end of August, not long after he came back, Grimes, skeptical of Mungo's claims of a sore arm, suspended him. Mungo pitched in pain for the balance of his time with the Dodgers, and his blazing fastball was rarely seen again.
Before the 1938 season, before the full extent of Mungo's arm injuries was known, several teams expressed interest in obtaining his services, including the St. Louis Cardinals and the Chicago Cubs. But Mungo, who had some differences with Grimes in 1937 and led the team in fines, returned to the Dodgers for the 1938 season, promising a return to the form he had displayed before the 1937 All-Star Game. Newly appointed Dodgers executive vice president Larry MacPhail, so convinced that Mungo would be his former self, turned down an offer from the Cubs that included four players and $75,000 in cash. (Ultimately, the Cubs acquired Dizzy Dean from the Cardinals for $185,000.). Mungo returned to the Dodgers in 1938 with a renewed determination — again.
On the eve of the season, Mungo had a sobering moment. A man of many moods, he displayed his kinder side when he visited young Jackie Bruger. The six-year-old, who idolized Mungo, had suffered severe burns after falling into a bonfire and had been hospitalized for five months. The boy was in pain, and missing the scheduled exhibition between the Yankees and the Dodgers was, in actuality, the least of his problems. After 13 transfusions, his survival was in question. But his hero, "My friend Mun," was there. Mungo autographed a ball for the ever-optimistic youngster and was emotionally overcome as he departed. Through tears he exclaimed, "I think I have troubles. But look at that family."22
By the end of April 1938, Mungo's arm problems re-emerged. His fastball was not in evidence as he lost his first three decisions. His first win of the season was a 7-0 shutout of the Cubs on May 11. It was vintage Mungo. At the plate he went 2-for-4 with a double, and he struck out nine batters in the cold Chicago air. The effort brought his ERA for the season to 1.91. Hope was renewed, but Mungo would not regain the form that placed him among the elite pitchers in the game. He would never again strike out as many as nine in a game.
Mungo would never win 20 games. His longtime pitching coach, Otto Miller, thinking that Mungo had more gas left in his tank, felt that he should have thrown his fastball more often in 1938. Mungo's speed, in his prime, was as good as that of anyone, but he would use his curve when the count went to 3 and 2. On June 17, 1938, the Dodgers were facing Cincinnati and had staked Mungo to a lead going into the ninth inning in a game at Ebbets Field. Ernie Lombardi worked the count to 3 and 2 and walloped a homer to tie the game. The game went into extra innings and Ival Goodman's homer off Mungo gave the visiting Reds the victory. The whole episode infuriated Larry MacPhail. He addressed Mungo directly, in front of the team, between games and angrily voiced his disappointment with his falling star. He committed himself toward cutting Mungo's salary if his record, then standing at 2-7, did not improve. Mungo finished the season at 4-11, and his salary was cut from $15,000 to $5,000 prior to the 1939 season.
There was one more glimpse of what might have been. On June 30, 1938, Mungo pitched a one-hitter against the Boston Bees. Reflecting on his effort he stated, "The truth is my arm ached from the first inning to the last. I really wasn't fast. Only occasionally, I would throw a fast one. But when I threw a curve, it was terrible. I thought it would pull the arm out by the roots."23
When manager Burleigh Grimes sent Mungo out for his next start, on July 4, the Giants needed only five batters to end Van's day. Lou Chiozza greeted him with a home run to the right-field upper deck and three of the next four batters walked. Mungo retired only one batter before exiting. After he left, things really got out of hand. Each of the men he walked came home on a grand slam by Dick Bartell and the Giants went on to win, 16-1.
By this point, as noted in an article in the New York World Telegram, "It is no longer a question of whether Van wants to pitch for the Dodgers — it's a question of whether the Dodgers want Mungo to pitch for them."24
Grimes was dispatched after the 1938 season. During Mungo's final years with the Dodgers, when his talent had eroded and promise evolved into disappointment, his manager was Leo Durocher. Durocher said of Van Lingle Mungo that he "sounded like Edgar Bergen doing Mortimer Snerd (Bergen's none-too-articulate dummy) from the bottom of a well."25 Durocher first joined the Dodgers in 1938 when Mungo went 4-11, and was the player-manager during Mungo's last three years with Brooklyn.
The annual hyperbole concerning Mungo's prospects became part of the national baseball fabric. In December 1938, an Associated Press article proved that hope is eternal: "The Brooklyn baseball club has made the approach of a new year official by issuing its annual announcement that Van Lingle Mungo, the big fireball pitcher with the ailing arm and sultry disposition, will not be sold or traded 'because we expect him to win 20 games for us next season.' This statement, delivered solemnly about this time of year by each succeeding Brooklyn manager, is becoming part of the language, like the Gettysburg address."26
When he took over the managerial reins in 1939, Durocher had hopes that he could "handle" Mungo and see a return to form. On May 4 Durocher used Mungo in relief of Cletus Elwood "Boots" Poffenberger. Boots had not been able to last the first inning. Mungo came on with one run in, none out, and the bases filled with Cubs. He got out of the jam by striking out two and inducing Billy Herman to hit a popup, and he did not allow a run until the ninth inning, when he showed signs of tiring. At the plate, he went 2-for-3 with a double and a pair of RBIs as the Dodgers won the game, 6-2.27 Durocher inserted him in the rotation and by the end of May his record stood at 3-3 with a 2.79 ERA. After May, Mungo was largely ineffective and his season ended on July 23, when he broke his ankle sliding into second base while being used as a pinch-runner. His record for the season was 4-5 with a 3.26 ERA in only 77⅓ innings.
The Dodgers were impressed with Mungo's efforts during the season, although he won only four games. He was used as a pinch-hitter and pinch-runner, and even took a turn in left field. For the season, Mungo's batting average was .345. After the season Larry MacPhail rewarded him with a bonus for his efforts.28
When 1940 rolled around, Mungo came to camp determined to turn things around — again. His contract for the season called for a $7,500 salary and he was most definitely a team man. But as Tom Meany of the World Telegram noted, "It would be ironic if when the spirit was finally willing, the flesh, so strong all these years, suddenly was found weak."29
In 1940, Mungo's role with the Dodgers was that of a relief pitcher. He was doing well in his new role. In his first four appearances, he pitched a total of 14 innings and did not yield a run. But his arm problems re-emerged and his season ended on June 24. His only decision was a win on June 2. He came into the game in the eighth inning with the Dodgers trailing 2-1. He was the beneficiary of two ninth-inning runs, and left the game with one out in the bottom of the ninth. The Dodgers held on to the lead to win, 3-2.
After Mungo was dropped from the Dodgers' active list, it was decided that surgery was the best option to restore the strength to his arm. The Dodgers, under Durocher, were being transformed from the Daffiness Boys into a contender, and on July 1, 1940, Mungo underwent an operation to remove calcium deposits from his shoulder. He came to spring training in 1941 ready to pitch.
And then came a series of off-the-field incidents that would permanently cast a shadow over any of Mungo's accomplishments. Always known for his lack of sobriety, he had sworn off alcohol and even elected to room with the quieter Whitlow Wyatt as the Dodgers trained in Havana. On Saturday, March 8, things took a definite downturn. Mungo was scheduled to pitch that day, but the game was rained out and he found himself with some idle time. Accompanied by Lady Ruth Vine, the mistress of ceremonies for the floor show at the Hotel Nacional, he went for some "malt and merriment" and became inebriated.30 Lady Ruth was not of nobility. She was from a Nashville family and her first name was really Lady.
After midnight, no longer in the company of Lady Ruth, Mungo found his way into the bar at the Hotel Nacional, and offered to buy a round of drinks for everyone there. He told the bartender not to "skip those two fellows up at the end of the bar. They look like a couple of regular guys." Those regular guys, unfortunately for Van, were Durocher and coach Chuck Dressen. Durocher, not in the least amused by the incident, ordered Mungo to retreat to his room.31 The next day, Mungo went to the ballpark ready to pitch the opener of the March 9 doubleheader against the Cleveland Indians. Larry MacPhail and Durocher had other ideas. They fined Mungo $200 for drinking and had him banished from training camp. Mungo was assigned to the Dodgers affiliate in the International League and ordered to depart Havana via a Sunday evening boat (along with the visiting Cleveland squad), and to join the Montreal Royals at their Macon, Georgia, training base.
But the Sunday night boat left Havana Harbor without Mungo. After leaving the ballpark that afternoon, he resumed his drinking and set about to destroy everything in sight. After he missed the 7:00 P.M. boat, arrangements were made to have him take a flight out of Havana the following morning.32 The Dodgers went so far as to have a detective keep an eye on Van as he had dinner and went back to his room to rest up for the 10:00 A.M. flight.
And then everything completely unraveled.
Sometime after midnight, Van was joined once again by Lady Ruth and she brought along Miriam Morgan, the female half of the dance duo of Gonzalo and Cristina. Cristina, prior to taking to a life in show business, had been the petite Miriam Morgan of Wilkes-Barre, Pennsylvania. The trio took in the Havana nightlife.
By 6:00 A.M. on Monday, the drunken Mungo and the women had found their way to Room 273 of Hotel Nacional. This happened to be the room of Lady Ruth. Lady and Cristina were on one bed, and Van Lingle Mungo was in the other. Gonzalo was in Room 272. His real name was Francisco Callada Carreno, and in another life, he had been a matador. He was quite annoyed to discover that his wife, the aforementioned Cristina, was not occupying her proper bed. He made his way to the next room and, by his account, found his wife attired in a blue negligee. The former Dodger ace was in the room with the ladies and had on not a stitch of clothing. Fisticuffs ensued and Gonzalo came out on the short end. Van, who had done some prizefighting in his younger days, displayed his skills, despite being somewhat incapacitated by the alcohol he had consumed.
There were many versions of what happened. Robert Sullivan in the New York Daily News wrote that the ladies contended that they were "doing a Samaritan act, seeking to sober Van up on milk and other health-giving elements full of Vitamin B-1. This work at last proved so tiring that the ladies, not knowing otherwise how to get rid of Van, dumped him into one of Lady's beds. They fell into the other, knowing nothing more until the before mentioned dawn."33
At 10:00 A.M. that same day, Mungo, in the company of the ever vigilant Babe Hamberger, was deposited on an airplane and flown back to the United States. Gonzalo, Cristina, and Lady Ruth Vine were fired by the hotel. Gonzalo and Cristina proceeded to divorce court. Gonzalo sued the hotel for $100,000 for breaking up his act and Van Lingle Mungo $20,000 for breaking up his marriage.
In an exhibition outing on April 12, Mungo started and pitched an effective four innings against the Yankees, striking out six and allowing only two hits, and at the Dodgers Welcome Home dinner on April 14, manager Durocher said that "Mungo is the key to success of the club this year."34 Despite this, Mungo's Dodger days were effectively over. He made two brief appearances without a decision before being sent to Montreal on May 15.
Mungo was traded to the Giants' American Association affiliate at Minneapolis before the 1942 season. An 11-3 record with the Millers earned him a call-up to the Polo Grounds and during the spring of 1943, Giants manager Mel Ott became afflicted with what sportswriter Joe Williams called the "Mungo Daze." Mungo thought so highly of his manager that he named his second son Ernest Melvin Mungo.
No sooner had Ott been "exposed to the sight of the pitcher whamming his fastball into a warmup catcher's glove than (he) would develop that dreamy glint and predict that this was 'the year, yes sir, this was the year old Van Lingle was going to win 20 games, for sure.'"35 Mungo posted a 3-7 record in 1943. He entered the Army early in 1944 and served stateside for nine months, missing the entire season. After nine months in the Army, he received a medical discharge on October 19, 1944.
Mungo returned to the Giants in 1945, once again sober and once again promising to make good — this time at age 33. He did not touch so much as a drop of alcohol in training camp, and he excelled in an exhibition performance against the Yankees in Atlantic City on April 1. This prompted Dick Young of the Daily News to state that "Van Lingle Mungo, who at one time might have inspired a little ditty called 'Rum and Coca-Cola,' is now working for the Giant dollah — but good. Van is bearing down with an unprecedented determination that augurs the long-promised brilliant season."36
With determination, sobriety, and a sinker pitch alleged to contain a certain amount of foreign substance, Mungo posted a 14-7 record in 1945 for the Giants. His 101 strikeouts were his most since 1937. He had an outside shot at the elusive 20-win plateau until he was sidelined by a shoulder separation on September 2. After his performance in 1945, he elected to hold out. He was re-signed by the Giants for $12,000, but during spring training, his sobriety, which had been a key to his 1945 success, was questioned by manager Ott. Mungo was suspended and subsequently released.37
For his career, Mungo was 120-115 with an ERA of 3.47. The workhorse of the Brooklyn Dodgers led the league in games started on two occasions and in innings pitched on one occasion. During his time in Brooklyn, he did have control issues. Although he led the National League in strikeouts with 238 in 1936, he also led the league in walks with 118 that very same season. He also led the league in walks in 1932 and 1934.
Late in June 1946, Mungo signed on with Clinton (North Carolina) in the Class D Tobacco State League, where he recorded a 1-1 record in five appearances and batted a remarkable .471 (24-for-51). He became the team's manager as well, but his season ended abruptly when he got into an altercation with opposing manager Gus Brittain of Wilmington in a game on August 13. Brittain had himself gotten into a serious argument with the umpires, and in short order, Mungo and Brittain were exchanging blows. The matter was referred to the league office and Mungo was suspended for the balance of the season on August 30. He returned as player-manager in 1947. He was no longer pitching, but as an outfielder and pinch-hitter, he batted .362 (46-for-127) with three homers in 33 games.
After his playing days, Mungo stayed in his childhood home of Pageland, where he owned a movie theater. He opened the Ball Theater to people of color. To accomplish this and still comply with the prevailing policy of segregation, he had a balcony built in the theater for the black audience, previously denied access to the facility. The other theater in town was closed to blacks. Mungo also continued his family's involvement in cotton, owning a cotton gin, and continued to operate the retail store that had been started by his father.
One of his other businesses was a trucking concern. However, the company was not properly insured and when one of his drivers was involved in a major accident, the resulting lawsuits caused the business to fail.
Like many a player, Mungo would often be reunited with old teammates. On one occasion, in 1965, he was part of the Old-Timer's festivities at Shea Stadium, home of the New York Mets. In those days, the Mets, in only their fourth year of existence, had few of their own "old-timers" and called upon former Dodgers and Giants to appear. Mungo, garbed in Dodger Blue, served up a home run to Bobby Thomson. The next batter was Johnny Mize. The competitive juices were still flowing and Van's first pitch was in the general direction of Mize's back. Mize noted, "That's the way he pitched."38
On May 17, 1974, Mungo was inducted into the South Carolina Athletic Hall of Fame.
Mungo suffered a heart attack and died in Pageland on February 12, 1985, at the age of 73. He was preceded in death by his daughter, Pamela, who died of breast cancer in 1982 at the age of 48. His son, Van, died in 2002 from lung cancer and his wife, Eloise, passed away on October 8, 2002.
Mungo's business enterprises foundered. The Ball movie theater was ruined by a fire in 1957, and the cotton gin and business fell victim to the changing economy. Nevertheless, Mungo forever remained the pride of Pageland, and if you drive through Chesterfield County, South Carolina, you may very well find yourself on the Van Lingle Mungo Boulevard.
Sources
Anderson, Dave, Pennant Races: Baseball at its Best (New York: Doubleday, 1994).
Durocher, Leo, with Ed Linn, Nice Guys Finish Last (New York: Simon and Schuster, 1975).
Goldstein, Richard, Superstars and Screwballs: 100 Years of Brooklyn Baseball (New York: Dutton, 1991).
Hynd, Noel, The Giants of the Polo Grounds: The Glorious Times of Baseball's New York Giants (New York: Doubleday, 1988).
Lee, Bill, and Jim Prime, Baseball Eccentrics: A Definitive Look at the Most Entertaining, Outrageous, and Unforgettable Characters in the Game (Chicago: Triumph Books, 2007).
Long, Robert, New York World Champions: 1933 (Victoria, British Columbia: Trafford, 2003).
Mazer, Bill, Bill Mazer's Amazin Baseball Book (New York: Kensington Publishing Corporation, 1990).
Nestor, Bob A., Pride of Pageland (Taylors, South Carolina: Faith Printing Company, 2002).
Vitti, Jim, Brooklyn Dodgers in Cuba (Charleston, South Carolina: Arcadia Publishing, 2011).
Newspapers
Drebinger, John, "Giants Lose to Dodgers and Now Trail Cardinals by Game in Pennant Race," New York Times, September 30, 1939, S1.
Fraley, Oscar, "Slants on Sports," Niagara Falls (New York) Gazette, September 9, 1961, 12.
Holmes, Tommy, "At 16, His Dad Tossed Him In to Twirl Game Down South — He Won," Brooklyn Daily Eagle, May 27, 1934, D-3.
Holmes, Tommy, "Brooklyn's New Dazzy Vance," Brooklyn Daily Eagle, May 1935.
Keane, Albert W., "Four Hartford Hurlers Lose Control in Ninth and Senators Bow to New Haven," Hartford Courant, April 28, 1931, 15.
Kerkhoff, Johnson D., "Jackie, Who Doesn't Know He May Die, Can't Go to Game, so Dodgers Ace Goes to Him," New York Journal American, April 15, 1938, 1.
McCullough, Bill, "Yen for Curves Mungo's Failing," Brooklyn Daily Eagle, March 7, 1939, 14.
McGowen, Roscoe, "Van Mungo Leaves Camp of Dodgers," New York Times, March 11, 1941, 32.
Meany, Tom, "Bartell, Van Mungo Each Fine $25 for Fight on Field," New York World Telegram, April 16, 1936, 33.
Meany, Tom, "They're at It Again: The Giants and the Dodgers: Another Round in the Forty-Year Brawl Opens Tuesday," New York World Telegram Weekend Magazine Section, April 17, 1937, 1-3, 12.
Parker, Dan, "Pitcher Mungo's 'Woo-Pitching' Woes From Down Havana Way," New York Journal-American, May 25, 1941.
Sullivan, Robert, "The Ballplayer and the Ladies: Van Lingle Mungo Mingles, Bungles," New York Daily News, March 30, 1941, 52-53.
Turkin, Hy, "Havana Havoc Brings Mungo Big Love Suit," New York Daily News, March 12, 1941.
"Mungo Fined $200, Sent Back to U.S. for Buying 2 Too Many," New York Herald Tribune, March 10, 1941, 21.
Other
Ancestry.com
Baseball-Reference.com
FultonHistory.com
GoogleNewsSearch.com
NewspaperArchive.com
Sanders, Alex, "Cards Against the Wall," documentary, 2012.
Van Lingle Mungo player file, Baseball Hall of Fame library, Cooperstown, New York.
Interview with Ernest Melvin Mungo, March 12, 2014.
Notes
1 Arch Ward, "Mungo in Eclipse as Dodgers Sun Rises," The Sporting News, July 4, 1940, 4.
2 The team was known as the Brooklyn Robins at the time.
3 Bill Mazer, Bill Mazer's Amazin Baseball Book, 145.
4 Jimmy Cannon, "Van Lingle Mungo Is Set to Music," New York Post, August 4, 1970.
5 Mazer, 381-382.
6 Tommy Holmes, Brooklyn Eagle. Undated clipping from May 1935 in Mungo's Hall of Fame player file.
7 Albert W. Keane, Hartford Courant, April 28, 1931, 15.
8 Holmes, Brooklyn Eagle. Undated clipping from May 1934 in Mungo's Hall of Fame player file.
9 Dave Anderson, Pennant Races: Baseball at Its Best, 92.
10 Steve Calhoun, "Where Are They Now: Van Lingle Mungo," Dodger Blue, January, 1984.
11 Bill McCullough, Albany Times Union, July 13, 1935.
12 Tommy Holmes, "Mungo Proves Pitcher Can Learn How to Hit," The Sporting News, May 9, 1935, 3.
13 Tom Meany, New York World Telegram, April 16, 1936, 33.
14 Noel Hynd, The Giants of the Polo Grounds: The Glorious Times of Baseball's New York Giants, 300.
15 Dan Parker, New York Journal American, May 25, 1941.
16 Tommy Holmes, "Mungo Puts Lie to Hub Yarn," Brooklyn Daily Eagle, July 19, 1936.
17 Roscoe McGowen, "Bees Down Dodgers in 11th, 3-2, To Snap Four Game Winning Streak," New York Times, May 17, 1937, 24.
18 Bill Lee and Jim Prime. Baseball Eccentrics: A Definitive Look at the Most Entertaining, Outrageous, and Unforgettable Characters in the Game, 80.
19 Bob Nestor, Pride of Pageland, 73-74.
20 John Lardner, Hartford Courant, July 11, 1938, 10.
21 Tommy Holmes, "Van Mungo Makes Headlines Again," Brooklyn Eagle, March 16, 1945. 15.
22 Johnson D. Kerkhoff, New York Journal American, April 15, 1938, 1.
23 Unattributed newspaper clipping in the Van Lingle Mungo player file, Baseball Hall of Fame, Cooperstown, New York.
24 "Van Mungo More Than Ever Problem Child of Dodgers; 'The Arm' Goes and So Does Pitcher," New York World Telegram, July 5, 1938, 22.
25 Leo Durocher with Ed Linn. Nice Guys Finish Last, 170.
26 Associated Press. "Brooklyn Dodgers will Keep Van Lingle Mungo — As Usual," Spokane Daily Chronicle, December 28, 1938.
27 Pat McDonough. "Mungo Toast of Flatbush," May 5, 1939.
28 "Mungo in Fine Trim, He Writes Dodgers," New York Times, November 16, 1939, 32.
29 Tom Meany, "Mungo Still Problem Child of Dodgers," New York World Telegram, February 19, 1940, 21.
30 Hy Turkin, New York Daily News, March 12, 1941.
31 Dan Parker, New York Journal American, May 25, 1941.
32 Roscoe McGowen, New York Times, March 10, 1941, 22.
33 Robert Sullivan, New York Daily News, March 30, 1941, 53.
34 "Mungo Praised at Dinner," New York Times, April 15, 1941, 28.
35 Joe Williams. "Mungo Daze!", Pittsburgh Press, March 26, 1943, 41.
36 Dick Young, "Unveil 'New' Mungo; Onlookers Impressed," New York Daily News, April 3, 1945, 34.
37 Joe King, "Ott Suspends Mungo as Giants' Discontent Grows," New York World Telegram, April 11, 1946, 39.
38 Jimmy Cannon, "Van Mungo's Creed: Pitchin to Hit Em," Oneonta (New York) Star, August 3, 1965, 8
Born
June 8, 1911 at Pageland, SC (USA)
Died
February 12, 1985 at Pageland, SC (USA)
If you can help us improve this player's biography, contact us.
http://sabr.org/sites/default/files/MungoVanLingle.png
600
800
admin
/wp-content/uploads/2020/02/sabr_logo.png
admin
2012-01-04 20:46:00
2020-10-21 14:09:32
Van Lingle Mungo