This Week in SABR: November 17, 2017

Welcome to "This Week in SABR!" Click here to view this week's newsletter on the web. Here's what we've been up to as of November 17, 2017:
---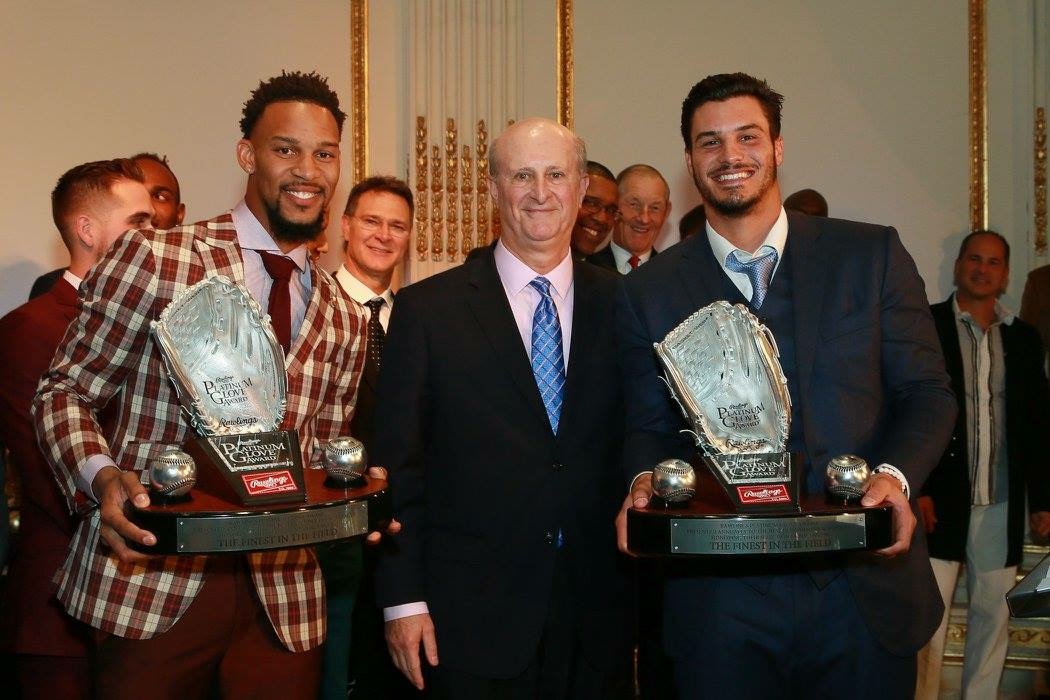 Colorado Rockies third baseman Nolan Arenado and Minnesota Twins center fielder Byron Buxton won the 2017 Rawlings Platinum Glove Award, presented by SABR. The winners were unveiled on Friday, November 10 during the 2017 Rawlings Gold Glove Award Ceremony, where the game's defensive stars accepted their hardware from some of baseball's greatest legends.
This is the first Rawlings Platinum Glove Award for both Arenado and Buxton. Arenado is the first infielder to start his career with five straight Rawlings Gold Glove Awards. Buxton is the first Twins center fielder to win a Rawlings Gold Glove Award since Torii Hunter in 2007.
The Rawlings Platinum Glove Award winners are determined by combining votes based on an adjusted SABR Defensive Index™ for each of the nine Rawlings Gold Glove Award winners in each League and the votes from baseball fans worldwide.
Based on the final SABR Defensive Index, Buxton was second in the American League with a 20.0 SDI, and Arenado was second in the National League with an 11.0 SDI.
"This year, the SABR Defensive Index and fan votes were closely aligned," said Vince Gennaro, president of SABR and chair of the SABR Fielding Committee. "More and more fans are paying attention to defensive metrics, and it seems to be influencing their votes."
---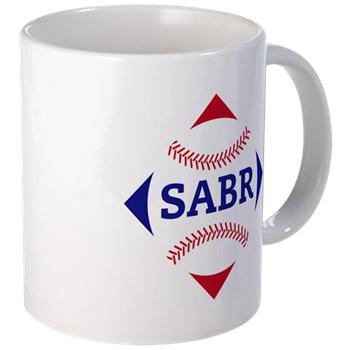 Just in time for the upcoming holiday season, the SABR Store @ CafePress is a new online shop for members and friends to purchase SABR-logo apparel and gifts for themselves or the baseball fans in their life.
http://www.cafepress.com/sabrstore
Items will feature the full-color SABR logo and will be available for purchase throughout the year. Shirts are available in men's and women's sizes in a variety of colors and styles. Mugs, stickers, and other collector's items are also on sale now.
Check out the SABR Store today!
---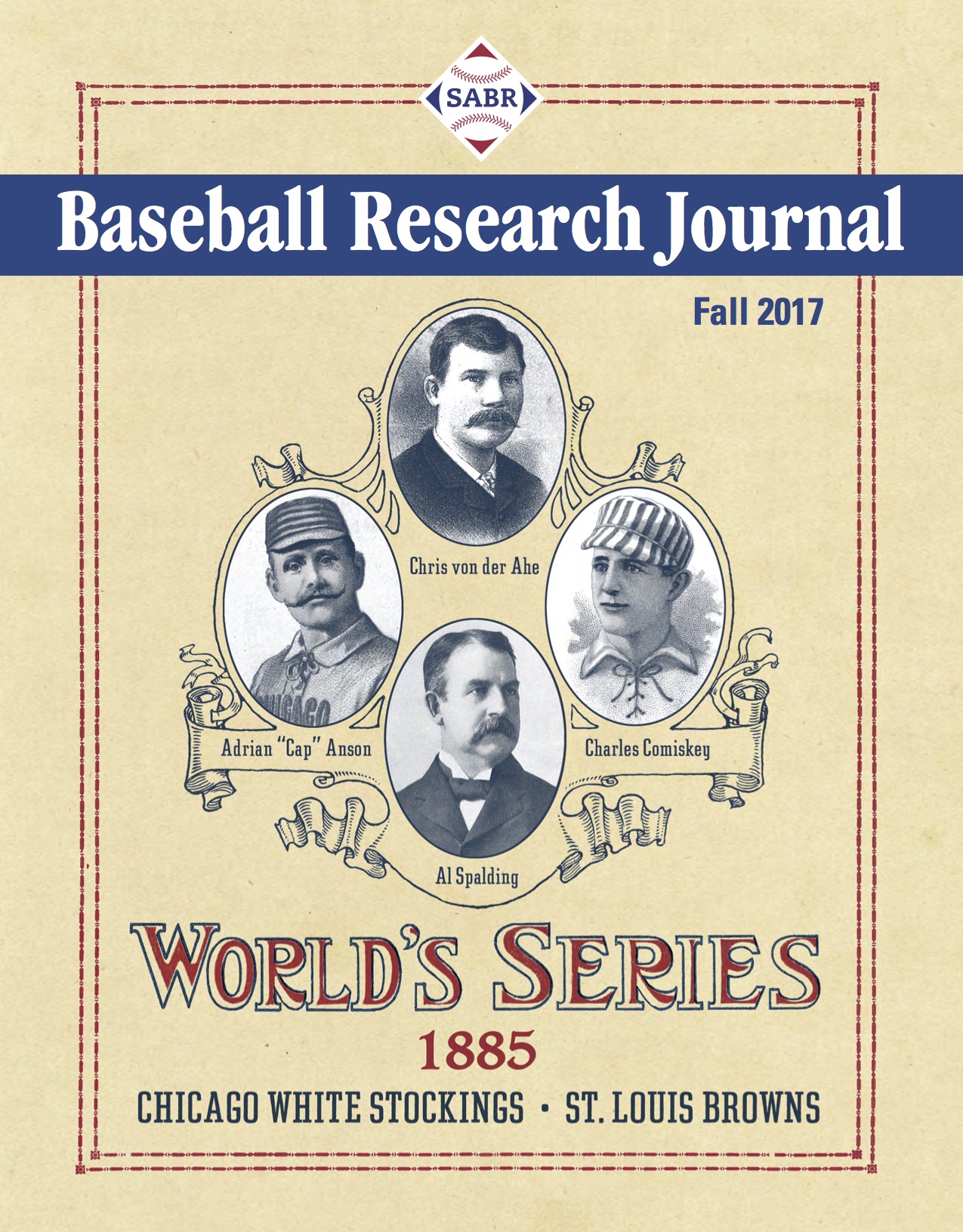 Good news! The Fall 2017 edition of the Baseball Research Journal has been mailed out to all SABR members.
Those of you who receive the print edition should find your BRJ arriving in the next two to four weeks, although we've heard reports that some have already arrived. For digital subscribers, the e-book edition was delivered to your inboxes last week.
To learn more about contributing to a future SABR publication, click here.
Having trouble downloading our e-books? To view PDF files on your computer, click here to download the free Adobe Reader software. Having trouble downloading e-books to your Kindle, Nook, Sony Reader or iPad? Click here for additional help.
We hope you enjoy reading the Fall 2017 Baseball Research Journal!
---
This has been a banner year for SABR, and your year-end charitable gift can help us bring 2017 to an even more successful close.
SABR continues to offer unparalleled opportunities for involvement and benefits for members around the world. We depend upon the volunteer work of members to mount our exciting events like the SABR Convention (in Pittsburgh next summer), the SABR Analytics Conference in Phoenix, and the Jerry Malloy Negro League Conference; to produce groundbreaking research through the SABR Digital Library e-book program (with 8-10 free e-books provided to members each year), the Baseball Research Journal, and The National Pastime; and to expand the online resources of the research committees, regional chapters, the BioProject, the Games Project, and much more. SABR continues to offer unparalleled opportunities for involvement and benefits for members around the world.
As a 501(c)3 organization, tax-deductible donations allow SABR to expand member opportunities and to become an even larger voice in the baseball community. Many members have already become donors, and you can join them right now by making your gift online at SABR.org/donate. Please help us reach our donation drive goal!
You can also send your donation by check to: SABR, Cronkite School at ASU, 555 N. Central Ave. #416, Phoenix, AZ 85004.
All of us at SABR appreciate your support of our great organization and the game we love.
To learn more, visit SABR.org/donate.
---
For those of you whose SABR memberships expire by December 31 — you can check your current membership status here — it's time for you to renew!
From the Baseball Research Journal and the SABR Digital Library to "This Week in SABR" and our extensive list of research resources — and, of course, all the memorable conferences, chapter meetings, and events — we hope you enjoyed the many benefits of SABR membership this past year.
We hope you please continue your support by renewing your SABR membership today.
Renew by mail: To pay by check or money order, mail this downloadable PDF form and your payment to the office at SABR, Cronkite School at ASU, 555 N. Central Ave. #416, Phoenix, AZ 85004.
Pay by phone: To process your credit-card payment over the phone, please call the SABR office at (602) 496-1463 during regular business hours. (We accept Visa, Mastercard, or Discover Card.)
Dues are the same as they have been in recent years: $65 for one year or $175 for three years, with discounts available to anyone under 30 or over the age of 65.
Please note: If you have had trouble logging in to the SABR website, please try resetting your password using this reset link. Then try logging in to renew at the link above.
Thank you for your support of SABR as we continue to strive to make SABR membership a great experience and a great value!
---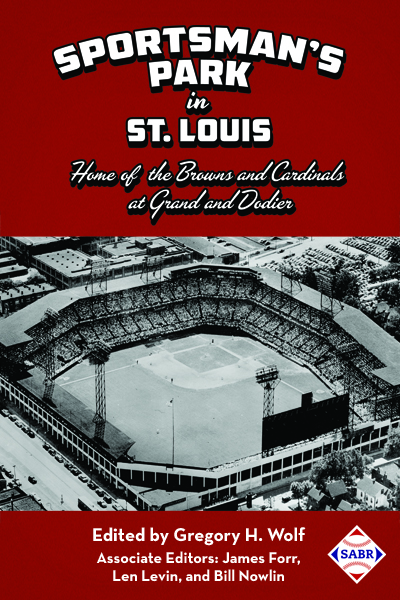 From Gorgeous George and the Gashouse Gang to Stan the Man and Gibby, add this new baseball book from the SABR Digital Library to your collection:
Sportsman's Park in St. Louis:
Home to the Browns and Cardinals at Grand and Dodier
Edited by Gregory H. Wolf
Associate Editors: James Forr, Len Levin, Bill Nowlin
ISBN (paperback): 978-1-943816-61-3, $19.95
ISBN (e-book): 978-1-943816-60-6, $9.99
8.5″ x 11″, 391 pages
The intersection of Grand Avenue and Dodier Street on the north side of St. Louis is one of the fabled locations in baseball history. Amateurs began playing on a sandlot there as far back as the 1860s. In the winter of 1908-09 Sportsman's Park, a dilapidated wooden structure, was rebuilt and extensively renovated and modernized. The new concrete and steel park served as the center of professional baseball in St. Louis for the next six decades. The home of the Browns and — beginning in July 1920 — the Cardinals, Sportsman's Park hosted more than 7,000 major-league games.
This book rekindles memories of the venerable ballpark through detailed summaries of 100 games played there from 1909 through 1966. There are also insightful feature essays about the park's history.
This volume is a collaborative effort of 40 members of the Society for American Baseball Research (SABR). Contributors include: Mark Armour, John Bauer, Phillip Bolda, Frederick C. "Rick" Bush, Ken Carrano, Alan Cohen, Richard Cuicchi, Greg Erion, Doug Feldmann, Scott Ferkovich, Dan Fields, Jeff Findley, James Forr, Gordon J. Gattie, Chip Green, Tom Hawthorn, Mike Huber, Dwayne Isrig, Norm King, Russ Lake, Len Levin, Kellen Nielson, Bill Nowlin, Dennis Pajot, Ryan Parker, J.G. Preston, Richard Riis, C. Paul Rogers III, Joe Schuster, Lyle Spatz, Steve Steinberg, Mark S. Sternman, Cecilia Tan, Doug Walden, Joseph Wancho, John J. Watkins, Mike Whiteman, Jim Wohlenhaus, Gregory H. Wolf, and Brian P. Wood.
SABR members, get this e-book for FREE!
SABR members will get discounted rates for all Digital Library publications, including the e-book editions for free. To find more SABR Digital Library books, visit SABR.org/ebooks.
Having trouble downloading our e-books? To view PDF files on your computer, click here to download the free Adobe Reader software. Having trouble downloading e-books to your Kindle, Nook, Sony Reader or iPad? Click here for additional help.
---
We hope you'll join us for the seventh annual SABR Analytics Conference on Friday, March 9 to Sunday, March 11, 2018, at the Hyatt Regency Phoenix, where we'll bring together the top minds in the baseball analytics community to discuss, debate and share insightful ways to analyze and examine the great game of baseball. All baseball fans are welcome to attend.
Early registration is now open at SABR.org/analytics. Sign up today to join us!
This year's conference will feature the high-quality content you've always enjoyed at the SABR Analytics Conference and the same number of featured panels and research presentations, but there will be a few changes to the usual schedule: We will begin programming early Friday afternoon on March 9 and will run through Sunday afternoon on March 11. The change in schedule is due to the availability at our host hotel this year. However, we have a large block of rooms for SABR Analytics Conference attendees on Friday, Saturday, and Sunday nights.
In addition, the Diamond Dollars Case Competition will start at 6:00 p.m. on Friday evening and the networking reception will be held on Saturday evening, March 10 at the Hyatt Regency Phoenix. Lunch, which is included in your conference registration, will be served at noon on Friday — before the regular programming begins — and also on Saturday between the morning and afternoon sessions.
Visit SABR.org/analytics to learn more.
---
The SABR Analytics Conference is pleased to host the unique Diamond Dollars Case Competition on Friday evening, March 9, 2018 at the Hyatt Regency Phoenix in Arizona.
In the Diamond Dollars Case Competition, undergraduate, graduate and professional school students from colleges and universities across the country compete against each other by preparing an analysis and presentation of a baseball operations decision — the type of decision a team's GM and his staff is faced with over the course of a season. The cases are developed by SABR President Vince Gennaro, author of Diamond Dollars: The Economics of Winning in Baseball, and consultant to MLB teams. The Diamond Dollars Case Competition is the first national competition to be based solely on baseball operations issues.
Four- to five-person student teams are asked to evaluate a baseball operations case problem. The student team presents their analysis and recommendations to a panel of judges that includes MLB front office executives.
More than 40 alumni from the 2012, 2013, 2014, 2015, 2016, and 2017 Diamond Dollars Case Competitions have secured internships or permanent positions within Major League Baseball.
For more information on entering the 2018 Diamond Dollars Case Competition, please contact SABR President Vince Gennaro or click here for rules and entry requirements.
---
With generous funding from The Anthony A. Yoseloff Foundation, Inc., SABR will award up to four scholarships to high school and college students who wish to attend the 2018 SABR Analytics Conference. This scholarship will pay for registration, air transportation and lodging (double occupancy) up to a total value of $1,250. All applications must be postmarked or e-mailed to Jeff Schatzki at jschatzki@sabr.org no later than December 31, 2017.
The Yoseloff scholarship is to assist young researchers who want to attend SABR's Analytics Conference and to introduce them to fellow SABR members and professionals within the baseball community. Through this fund, SABR hopes to inspire future baseball research, expose students to high-quality research and build the research capability of interested students.
Click here to learn more or to download the 2018 Yoseloff Scholarship application.
---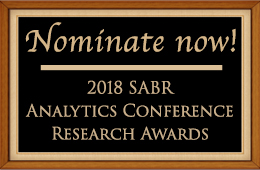 What are the best baseball analytics articles you've read in 2017?
We're seeking nominations for the 2018 SABR Analytics Conference Research Awards, which recognize baseball researchers who have completed the best work of original analysis or commentary during the preceding calendar year in the following categories:
Contemporary Baseball Analysis: Honoring the best analysis focusing on a subject related to the modern game(s), team(s) or player(s).
Contemporary Baseball Commentary: Honoring the best commentary focusing on a subject related to the modern game(s), team(s) or player(s).
Historical Baseball Analysis/Commentary: Honoring the best original analysis or commentary focusing on a subject related to a game(s), team(s) or player(s) throughout baseball history.
Please send all nominations via e-mail to this address: 2018-analytics-awards@sabr.org no later than January 5, 2018. Include author, title, date of publication and a URL link (if applicable). Click here for complete details and category criteria.
Voting for the winners will be conducted online in January-February 2018 at SABR.org, BaseballProspectus.com, FanGraphs.com, HardballTimes.com and BeyondtheBoxScore.com, with results weighted equally at 20%.
Results will be announced and presented at the seventh annual SABR Analytics Conference, March 9-11, 2018, at the Hyatt Regency Phoenix in Phoenix, Arizona. Learn more at SABR.org/analytics.
To view past award winners and finalists, click here.
---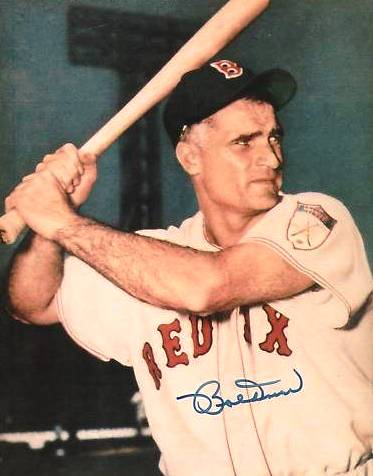 Hall of Famer Bobby Doerr, the Boston Red Sox's "silent captain" for 14 seasons and the oldest living former major leaguer, died at the age of 99 on Monday, November 13 at his home in Junction City, Oregon.
As Bill Nowlin wrote in his SABR biography of Doerr, "A more down-to-earth Hall of Famer might be hard to find. A career Red Sox player, Doerr's fame enjoyed a resurgence in 2004 with the publication of David Halberstam's book about him and his famous teammates."
Doerr was a 9-time American League All-Star who finished his career with 223 home runs and more than 2,000 hits. He joined the Red Sox in 1937 and won the starting second baseman job on Opening Day. With the addition of his good friend and fellow Pacific Coast League alumnus Ted Williams, the Red Sox won the AL pennant in 1946, losing in seven games to the St. Louis Cardinals. Doerr recorded a career high 27 home runs and 120 RBIs in 1950 before retiring one year later at the age of 33 due to back injuries. He served as a coach and scout for the Red Sox and Toronto Blue Jays for most of the next three decades. He was elected to the Hall of Fame in 1986 and his No. 1 jersey was retired at Fenway Park a couple years later.
Read more about Bobby Doerr's life and career at the SABR BioProject.
Related links:
---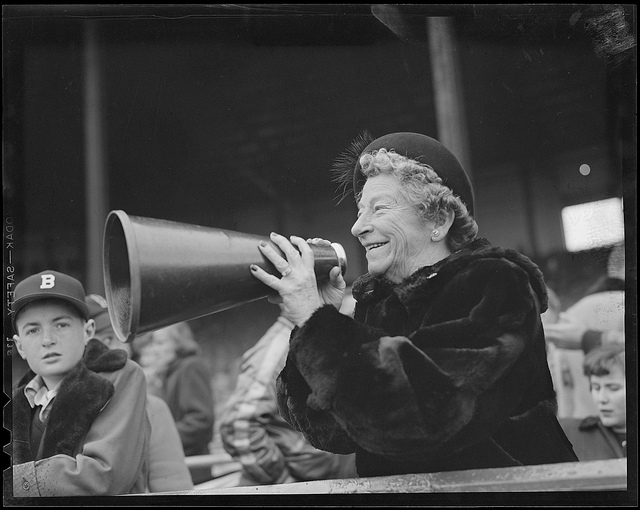 Three new biographies were posted this week as part of the SABR Baseball Biography Project, which brings us to a total of 4,314 published biographies. Here are the new bios published this week:
All new biographies can be found here: SABR.org/bioproj/recent
Search for any SABR biography: You can now visit sabr.org/bioproj_search to search for any player — or manager, executive, scout, spouse, broadcaster, or umpire — who appears in the SABR BioProject. You can also browse all of these BioProject categories and a lot more, including 300-game winners, Hall of Famers, 1960s All-Stars, or Negro Leaguers, at our Browse page: sabr.org/bioproj/browse.
---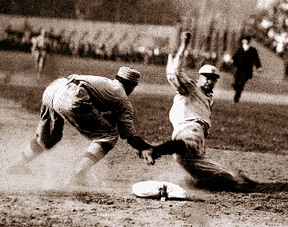 Seven new game stories were posted this week as part of the SABR Games Project. Here are the new game stories:
New Games Project stories can be found at SABR.org/gamesproject/recent. Find all published Games Project articles at SABR.org/GamesProject.
If you have any questions about the Games Project, please contact Greg Erion. If you want to know if a game is available to write about, please contact Bruce Slutsky. After the article has been completed in accordance with our Authors' Guidelines, please submit it to Len Levin, who will initiate the editing process and get your story started toward publication.
Get involved: Have memories of a game you attended? Or a game you watched that caught your interest? Write about it! Writing for the Games Project is an easy way to get involved as a SABR member. Find out how by reading the Games Project FAQs section or checking out the Authors' Guidelines. We have editors and fact checkers who are willing to help you write your first article.
Seeking volunteers to help enhance Games Project articles on website: Any volunteer who is willing to assist with linking player biographies in previously published Games Project stories on the SABR website, please contact Jacob Pomrenke. No experience necessary, but any background working in Drupal, WordPress or other standard content management systems is a plus.
---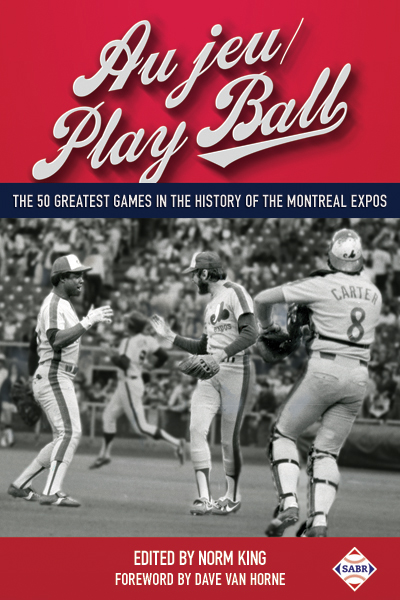 All articles from Au jeu/Play Ball: The 50 Greatest Games in the History of the Montreal Expos" (SABR, 2016), edited by Norm King, can now be found online at the SABR Games Project. To read more articles from this book, click here.
Here is a sampling:
To download your free e-book copy of the Montreal Expos book or to get 50% off the paperback edition, click here.
---
Please note: Only ONE entry per nomination will be considered (do not submit multiple nominations for the same award). For more information on SABR Awards, click here.
---
Behind the Numbers: Baseball SABR Style on SiriusXM, a radio show hosted by SABR President Vince Gennaro is back for the Hot Stove League offseason, at a new time: 4:00-5:00 p.m. ET on Sundays, on MLB Network Radio.
This week's guests are Sam Miller of ESPN.com and Travis Sawchik of FanGraphs.
You can also listen to archives of recent episodes on-demand on the SiriusXM Internet Radio App, and you can watch video highlights of Behind the Numbers: Baseball SABR Style on SiriusXM on MLB.com. Click here to watch more video highlights of Baseball SABR Style from MLB.com.
Behind the Numbers: Baseball SABR Style on SiriusXM focuses on examining and interpreting the statistical analysis that plays a critical role in baseball today. It airs weekly throughout the year on MLB Network Radio, available to subscribers nationwide on XM channel 89, Sirius channel 209, and on the SiriusXM Internet Radio App.
---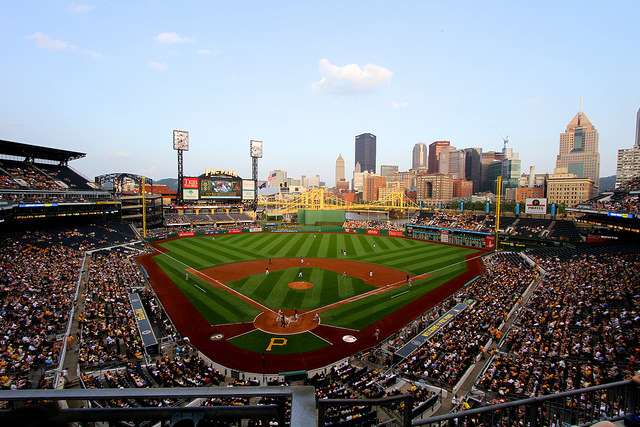 SABR will be returning to the Steel City for our 48th national convention on June 20-24, 2018, at the Wyndham Grand in downtown Pittsburgh, Pennsylvania. Registration information will be available at SABR.org/convention in early 2018. The Pirates are scheduled to play at home against the Arizona Diamondbacks that weekend.
The Wyndham Grand is conveniently located within walking distance from PNC Park and a light rail station, many downtown cultural amenities, and right across the street from the picturesque 36-acre Point State Park where the three rivers converge.
SABR's 2018 national convention will be our 48th annual gathering; the organization's founding in Cooperstown in 1971 is counted as the first. Learn more about SABR's convention history by clicking here.
---
We've heard your feedback: Some of you have said you look forward to "This Week in SABR" every Friday, but sometimes there are just
too many compelling articles and announcements to read every week. We're not complaining — hey, keep up the great work! — but we know the feeling. So in an effort to make the length of this newsletter more manageable to read, we'll summarize some of the repeating/recurring announcements in a special "In Case You Missed It (ICYMI)" section of "This Week in SABR".
Here are some major headlines from recent weeks that we don't want you to miss:
All previous editions of This Week in SABR can be found here: http://sabr.org/content/this-week-in-sabr-archives.
For more information, click here.
---
We'd like to welcome all of our new SABR members who have joined this week. You can find all Members-Only resources at members.sabr.org and the Membership Handbook can be downloaded here.
Please give these new members a warm welcome and help them make the most of their membership by giving them the opportunity to get involved in their local chapter or a research committee.
You can find contact information for any SABR member in the online membership directory (SABR.org/directory).
| Name | Hometown | | | Name | Hometown |
| --- | --- | --- | --- | --- | --- |
| Geoffrey Alexander | San Jose, CA | | | Joseph Mellows | Overland Park, KS |
| Samuel Bogen | Manhattan Beach, CA | | | Paul Mordvar | St. Petersburg, FL |
| Joseph Brzuszkiewicz | Bayonne, NJ | | | J.J. Morgan | Wauwatosa, WI |
| Michael Conroy | Noblesville, IN | | | Joseph Murphy | Old Tappan, NJ |
| Terry Elliot | Andover, KS | | | Paul Rebey | Niles, IL |
| Brad Hawkins | Norman, OK | | | David Reynolds | Massanutten, VA |
| Kim Housewright | Freeport, ME | | | Benjamin Sabin | Los Gatos, CA |
| Jeff Howard | Elk Grove Village, IL | | | Michael Schwab | Seattle, WA |
| Brendan Jones | Vancouver, BC | | | Fred Stanin | Lafayette, CA |
| James Lansberry | Peoria, IL | | | Justin Stout | Helotes, TX |
| Theresa Lansberry | Peoria, IL | | | Walter Zydlewski | Maroboro, MA |
| William Leibforth | Bolingbrook, IL | | | Anthony Zydlewski | Virginia Beach, VA |
---
There are no new SABR research committee updates this week.
Find all SABR research committee newsletters at SABR.org/research.
---
Here are the new regional chapter updates this week:
Visit SABR.org/chapters for more information on SABR regional chapters.
---
Here is a list of upcoming events on the SABR calendar:
All SABR meetings and events are open to the public. Feel free to bring a baseball-loving friend … and make many new ones! Check out the SABR Events Calendar at SABR.org/events.
---
Here are some recent articles published by and about SABR members:
Read these articles and more at SABR.org/latest.
---
This Week in SABR is compiled by Jacob Pomrenke. If you would like us to include an upcoming event, article or any other information in "This Week in SABR," e-mail jpomrenke@sabr.org.
Have trouble reading this e-mail? Click here to view this week's newsletter on the web.
Are you receiving our e-mails? "This Week in SABR" goes out by e-mail to all members on Friday afternoons. If they're not showing up, try adding "sabr.notes@sabr.org" to your contact list to ensure they show up in your inbox (and not the spam folder.)
---
Originally published: November 17, 2017. Last Updated: April 3, 2020.
https://sabr.org/wp-content/uploads/2020/03/research-collection4_350x300.jpg
300
350
admin
/wp-content/uploads/2020/02/sabr_logo.png
admin
2017-11-17 15:00:00
2020-04-03 14:38:43
This Week in SABR: November 17, 2017