This Week in SABR: January 17, 2020
Welcome to "This Week in SABR!" Click here to view this week's newsletter on the web. Please note: The SABR office will be closed on Monday, January 20 for the Martin Luther King Jr. Day holiday. Here's what we've been up to as of January 17, 2020:

---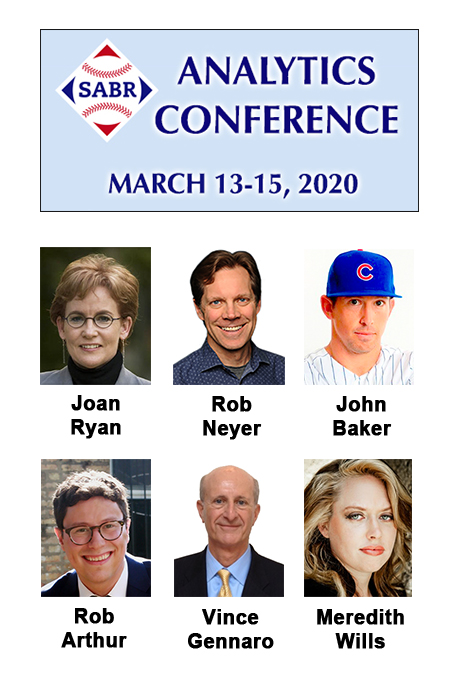 We are pleased to announce some of our featured speakers and panelists at the ninth annual SABR Analytics Conference in Phoenix, Arizona.
The SABR Analytics Conference will be held Friday, March 13 to Sunday, March 15, 2020, at the Renaissance Phoenix Downtown. The conference is open to all baseball fans — the early-bird registration discount is available online only through Monday, January 20. Register today to join us! 
Here is some more information about our featured speakers:
Rob Arthur, freelance writer and data scientist whose work appears regularly at Baseball Prospectus
John Baker, Coordinator of the Chicago Cubs' Mental Skills Program and former major-league catcher
Vince Gennaro, SABR President, author of Diamond Dollars: The Economics of Winning in Baseball, and host of Behind the Numbers: Baseball SABR Style on SiriusXM
Rob Neyer, host of the weekly baseball podcast, SABRcast with Rob Neyer, and author of Power Ball: Anatomy of a Modern Baseball Game
Joan Ryan, award-winning journalist and author of Intangibles: Unlocking the Science and Soul of Team Chemistry
Meredith Wills, Sports Data Product Specialist for SportsMEDIA Technology (SMT) and a contributing writer for The Athletic
Please note: All speakers are subject to change depending on availability.
To learn more, or to register, visit SABR.org/analytics.

---
You still have time to register early for the ninth annual SABR Analytics Conference on March 13-15, 2020, at the Renaissance Phoenix Downtown in Arizona, where we'll bring together the top minds in the baseball analytics community to discuss, debate and share insightful ways to analyze and examine the great game of baseball. The early-bird registration discount has been extended until 11:59 p.m. MST on Monday, January 20, so register now to join us!
The Analytics Conference schedule consists of a combination of Guest Speakers, Panels, and Research Presentations — plus the unique Diamond Dollars Case Competition, in which undergraduate, graduate and law school students from across the country analyze and present a real baseball operations decision.
Programming will begin on the afternoon of Friday, March 13 and will run through Sunday afternoon on March 15. A large block of rooms for SABR Analytics Conference attendees is available on Friday, Saturday, and Sunday nights. Click here for highlights of the high-quality content from the 2019 conference.
SABR has a long and storied history with baseball statistical analysis, evidenced by the link between our name and sabermetrics. SABR's long history in this area of baseball research, coupled with our mission of advancing the understanding and knowledge of baseball, makes us the perfect choice to coordinate and host this ground-breaking event.
For more information on the 2020 SABR Analytics Conference, or to register, visit SABR.org/analytics.
---
The 11th annual SABR Day will be held Saturday, January 25. More than 30 meetings are scheduled for SABR Day around the globe. 
Regional SABR meetings are open to all baseball fans and are usually free to attend, so bring a friend! Guest speakers often include current and former baseball players, managers, umpires, executives, scouts, writers and authors. Check out SABR.org/sabrday for more information on a SABR Day meeting close to you.
SABR Day meetings are scheduled for Saturday, January 25 in the following cities:
Atlanta, GA (Magnolia Chapter)
Boston, MA (Boston Chapter)
Burlington, VT (Gardner-Waterman Vermont Chapter)
Cherry Hill, NJ (Goose Goslin Chapter)
Cincinnati, OH (Hoyt-Allen Chapter)
Cleveland, OH (Jack Graney Chapter)
Columbus, OH (Hank Gowdy Chapter)
Cooperstown, NY (Cliff Kachline Chapter)
Denver, CO (Rocky Mountain Chapter)
Durham, NC (Carolina Chapter)
Indianapolis, IN (Oscar Charleston Chapter)
Kansas City, MO (Monarchs Chapter)
Knoxville, TN (East Tennessee Chapter)
Las Vegas, NV (Maddux Bros.-Las Vegas Chapter)
Little Rock, AR (Robinson-Kell Chapter)
Louisville, KY (Pee Wee Reese Chapter)
Minneapolis, MN (Halsey Hall Chapter)
Montclair, NJ (Elysian Fields Chapter)
Montreal, QC (Quebec Chapter)
Nashville, TN (Rice-Russell Nashville Chapter)
New Orleans, LA (Schott-Pelican Chapter)
New York, NY (Casey Stengel Chapter)
Philadelphia, PA (Connie Mack Chapter)
Rochester, NY (Luke Easter Chapter)
San Diego, CA (Ted Williams Chapter)
Starkville, MS (Cool Papa Bell Chapter)
Tallahassee, FL (Buck O'Neil/North Florida Chapter)
Toledo, OH (Bresnahan-Mud Hens Chapter)
Toronto, ON (Hanlan's Point Chapter)
Victoria, BC (Northwest Chapter)
Virginia Beach, VA (Bud Metheney/VA Eastern Shore Chapter)
In addition, SABR Day meetings will be held on these days due to schedule or venue availability; click on a link below for complete details:
Visit SABR.org/sabrday to learn more about a SABR Day meeting near you.
---
SABR Day is coming early for some baseball fans! This weekend, check out these great SABR Day events organized by local SABR chapters:
Seattle, WA: Members of SABR's Northwest Chapter will meet at 12:00 p.m. Saturday, January 18 for a VIP tour at Driveline Baseball, which describes itself as "The world's best data-driven baseball player development program. Hitting and pitching performance training informed by research and constant iteration." We will receive a tour of Driveline's training facility, observe one-on-one training sessions, then break off for further discussion and Q&A with Driveline's team. Driveline is located at 19612 70th Ave S #2-4, Kent, WA 98032. Please RSVP to Tip Wonhoff at twonhoff@gmail.com if you plan to attend.I
Houston, TX: The Larry Dierker Chapter will celebrate SABR Day on Saturday, January 18 at Minute Maid Park in conjunction with the Houston Astros FanFest from 11:00 a.m. to 4:00 p.m. We will have a booth to promote SABR membership and provide free baseball cards to all who drop by. We will also make available for sale several baseball books written by our members such as Houston Baseball: The Early Years, It's Time for Expansion Baseball, and Bill Brown's Breathing Orange Fire. We anticipate over 10,000 fans in attendance. Hope to see you there! Tickets for FanFest must be purchased online or at the door. Learn more at https://www.mlb.com/astros/fans/fanfest. … Then on Monday, January 20, join us for our regular monthly meeting at 7:00 p.m. at the Spaghetti Western Restaurant, 1608 Shepherd Drive in Houston. Former Astros GM Tal Smith will lead a mock arbitration sessions as two teams of chapter members try to make the case for Astros players. Come early and join us for some great Italian fare — or order when you get here at the meeting. Click here for details.
---
SABR's Board of Directors has approved the formation of two new chapters.
The Cool Papa Bell Chapter serves members in the state of Mississippi; the chapter leader is Michael Jaffe. The chapter is named after the great Negro Leagues outfielder James "Cool Papa" Bell, who was born in Starkville and was elected to the Baseball Hall of Fame in 1974.
The chapter's inaugural meeting will be held on SABR Day, at 12:00 p.m. on Saturday, January 25 at Oby's Restaurant in Starkville. Our guest speakers will be John Cohen, athletic director and former head baseball coach at Mississippi State University, who will talk about his experiences at the College World Series; and Thomas VanHyning on major-leaguers in Puerto Rico's Winter League. Member Glenn Lautzenhiser will present a baseball trivia contest. All baseball fans are welcome to attend this free event.
The South Carolina Chapter, based in Aiken, serves members in western South Carolina and nearby Augusta, Georgia. The chapter leader is Tim Deale.
SABR's 78 regional chapters cover 39 U.S. states, Puerto Rico, and Washington, D.C.; plus international chapters in Canada (Quebec, Ontario, British Columbia), Japan, South Korea, Taiwan, Australia, Latin America (Venezuela, Dominican Republic), the United Kingdom, Europe (Netherlands), and Italy. For a list of all SABR chapters, visit SABR.org/chapters. A calendar of upcoming SABR meetings can be found at SABR.org/events.
---
Thanks to all of our supporters for helping SABR fulfill its mission to foster the study, discussion, and understanding of all aspects of baseball. In order to fulfill this mission, we rely not only on member dues but also gifts from our generous supporters. Here is a list of all Friends of SABR supporters for the 2019 calendar year:
You can become a Friend of SABR by giving as little as $10 per month or by making a one-time gift of $100 or more. When you do so, you will be inducted into a community of passionate baseball fans dedicated to supporting SABR's work. Click here to make a recurring monthly contribution or click here to learn more about our Giving Circles to make a one-time contribution.

---
SABR's Baseball Cards Committee is seeking nominations for the inaugural Jefferson Burdick Award, which honors individuals who have made significant contributions to the baseball card hobby.
Eligible candidates include anyone who has made significant contributions to the hobby in such areas as baseball card research/scholarship; baseball card creation/production/innovation; developing/maintaining resources (e.g., publications, websites, communities, events) for collectors; and increasing access, knowledge, or enjoyment of the hobby.
Click here to read the full announcement at SABR.org.
---
The 11th annual Frederick Ivor-Campbell 19th Century Base Ball Conference will be held April 24-25, 2020, at the Baseball Hall of Fame in Cooperstown, New York.
Note: Space is extremely limited and some research presentations will be double-tracked. On the final page of your registration form, please indicate your preferred choice of Research Presentation for each of the six pairs that are double-tracked.
Registration: Click here to download the registration form (PDF). Registrations can be accepted by mail only: send BOTH completed 19th Century Base Ball Conference registration forms to: Peter Mancuso, 6970 Ely Road, New Hope, PA 18938. Enclose your personal check for the appropriate amount and make payable to "SABR," with "Fred 19cBB Conference" written on the check's memo line.
Cost: Conference registration is $65 per person, including the Saturday luncheon. Tickets for the optional Friday evening Welcoming Dinner ($45) at Templeton Hall and Saturday evening Post-Conference Gathering ($35) at the historic Otesaga Hotel can also be purchased in advance for you or a guest. Anyone who wishes to purchase an extra ticket for a guest to attend the Saturday luncheon only ($35) can also do so.
RSVP: Please mail your registration form no later than February 28. Registration is limited to the first 100 people to sign up, so please register early!
Contact: For questions, or if you miss the registration mailing deadline, contact Peter Mancuso at peterplus4@earthlink.net to see if space is still available.
The 2020 conference will be highlighted by a keynote address from Major League Baseball's Official Historian John Thorn, along with a panel discussion on National League president William Hulbert with Jack Bales, Richard Hershberger, Bill Lamb, and moderator Bill Ryczek; a special presentation by David Block on "Baseball's Origins: A Progress Report"; a Member Spotlight interview of Tom Gilbert by Bob Bailey; plus book signings, research presentations, and a welcome dinner.
For more information, or to register, visit SABR.org/ivor-campbell19c.
---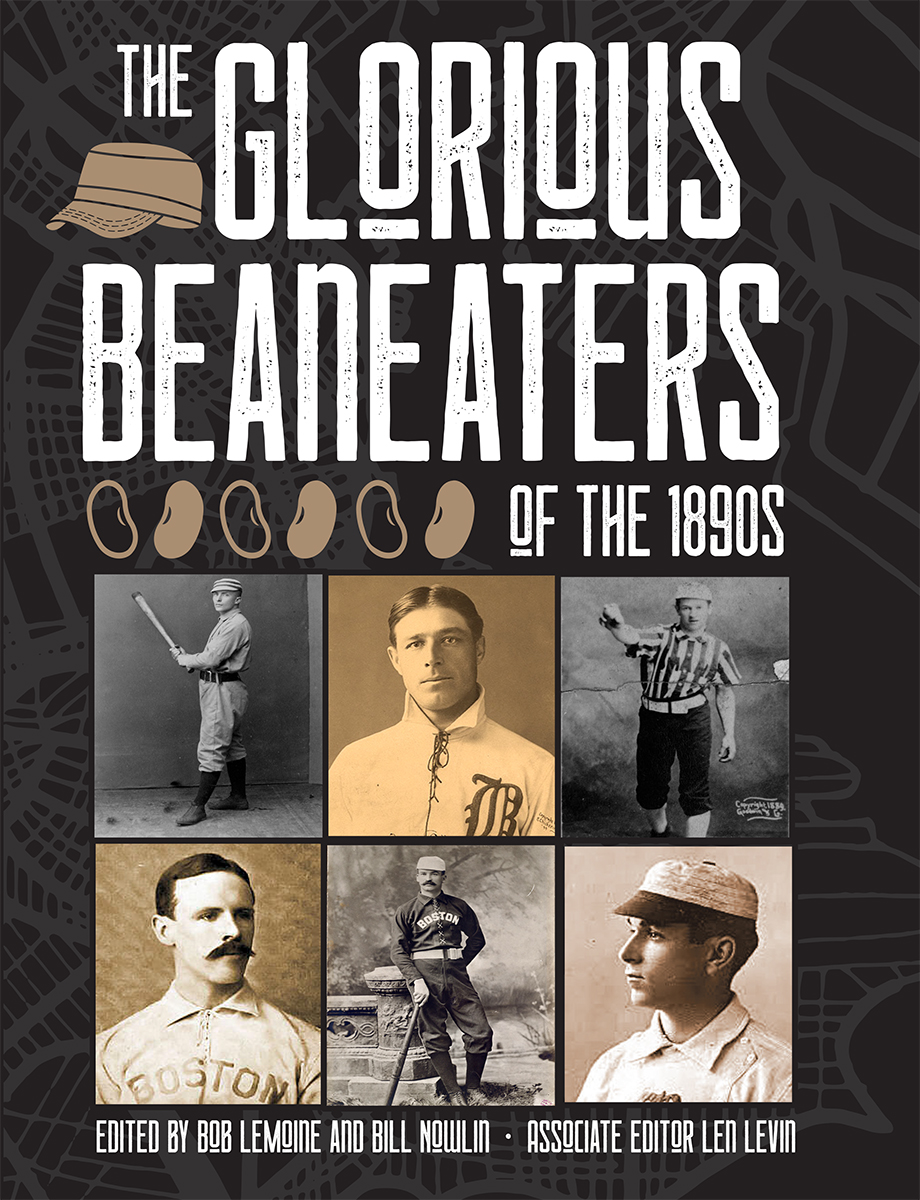 Add a championship book to your collection from the SABR Digital Library:
The Glorious Beaneaters of the 1890s
Edited by Bob LeMoine and Bill Nowlin
Associate Editor: Len Levin
ISBN (ebook): 978-1-9701-5918-9, $9.99
ISBN (paperback): 978-1-9701-5919-6, $29.99
8.5″ x 11″, 437 pages
Click here to read the full description of this book at SABR.org.
SABR members, get this e-book for FREE!
Having trouble downloading our e-books? To view PDF files on your computer, click here to download the free Adobe Reader software. Having trouble downloading e-books to your Kindle, Nook, Sony Reader or iPad? Click here for additional help.
---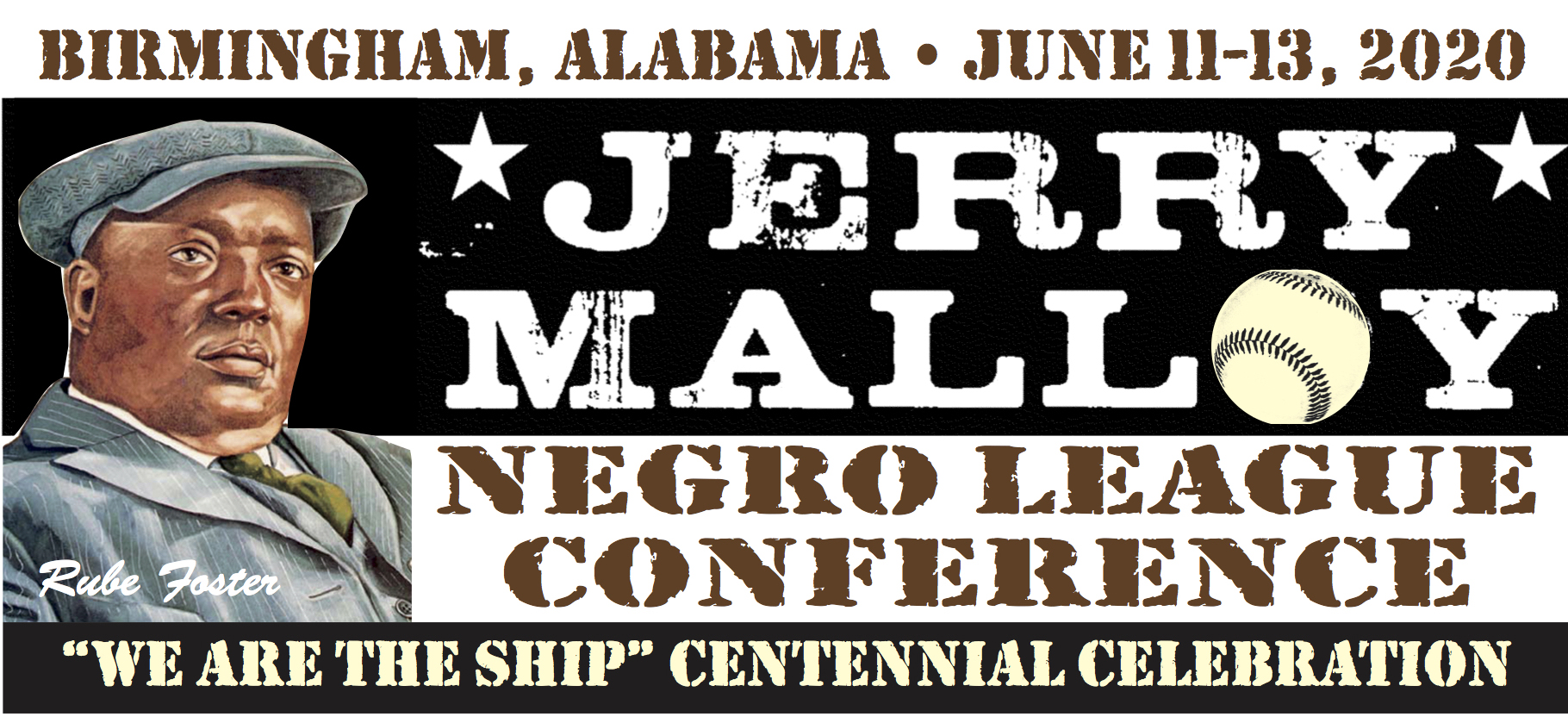 Registration is now open for the SABR Jerry Malloy Negro League Conference on June 11-13, 2020, at the Sheraton Birmingham Hotel in Birmingham, Alabama. All baseball fans are welcome to attend.
One hundred years ago, the Negro National League of Professional Base Ball Clubs (NNL) was established as a viable option for professional Black athletes barred from the all-White major leagues to showcase their talents. In 2020, SABR's Negro Leagues Research Committee will celebrate their pleasure, passion, and purpose-driven path to athletic glory and honor with a centennial celebration at the annual Malloy Conference in Birmingham.
To learn more, visit SABR.org/malloy.
---
Save the date! SABR will be returning to Baltimore for our 50th national convention on July 15-19, 2020, at the Hyatt Regency Inner Harbor hotel in downtown Baltimore, Maryland. Registration information for SABR 50 and our special hotel room block will be available at SABR.org/convention next week.
The Hyatt Regency hotel sits on the waterfront at the majestic Inner Harbor and is conveniently located within walking distance from Camden Yards, home of the Baltimore Orioles. Our host hotel is also close to many area museums, historic landmarks, and other attractions like the National Aquarium.
SABR's 2020 national convention will be our 50th annual gathering; the organization's founding in Cooperstown in 1971 is counted as the first.
For more information on the SABR convention, visit SABR.org/convention.
---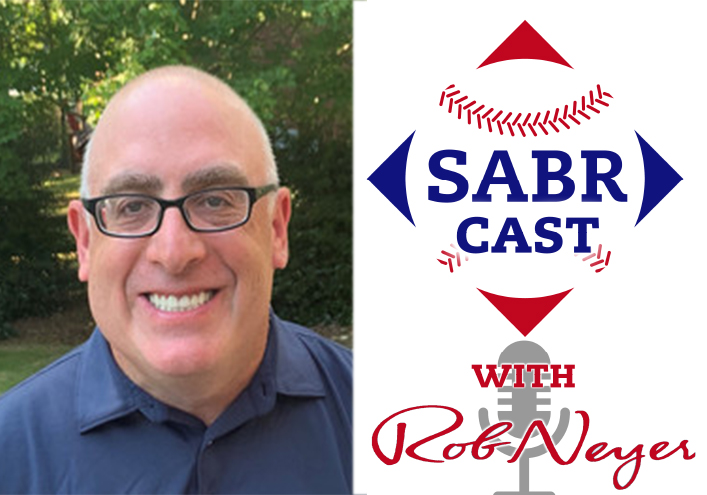 Listen to a new episode of SABRcast with Rob Neyer, a new weekly podcast hosted by award-winning author and longtime SABR member Rob Neyer — which is now available on your favorite podcast streaming services!
Visit SABR.org/sabrcast to listen to Episode #42 — our guest this week is Joe Posnanski, a Senior Writer at The Athletic, where he is currently writing "The Baseball 100" series on the greatest baseball players in history. He is the author of five books, including most recently The Life and Afterlife of Harry Houdini. His baseball books include The Soul of Baseball: A Road Trip Through Buck O'Neil's America and The Machine: A Hot Team, a Legendary Season, and a Heart-stopping World Series: The Story of the 1975 Cincinnati Reds.
Subscribe to SABRcast on your favorite podcast networks, including Apple Podcasts, Spotify, Stitcher, or Google Play, and listen to each episode as soon as it's released on Mondays. Every week, SABRcast will feature insights and analysis of what's happening in modern baseball on and off the field, plus compelling interviews with figures from around the game — and music from The Baseball Project.
To learn more, visit SABR.org/sabrcast.
---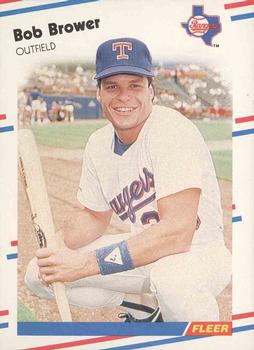 Four new biographies were posted this week as part of the SABR Baseball Biography Project, which brings us to a total of 5,073 published biographies. Here are the new bios published this week:
All new biographies can be found here: SABR.org/bioproj/recent
Search for any SABR biography: You can now visit sabr.org/bioproj_search to search for any player — or manager, executive, scout, spouse, broadcaster, or umpire — who appears in the SABR BioProject. You can also browse all of these BioProject categories and a lot more, including 300-game winners, Hall of Famers, 1960s All-Stars, or Negro Leaguers, at our Browse page: sabr.org/bioproj/browse.
---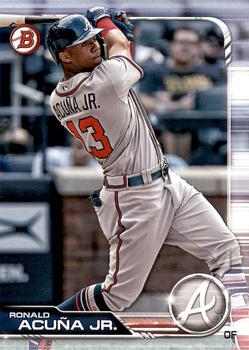 Three new game stories were posted this week as part of the SABR Games Project. Here are the new game stories:
New Games Project stories can be found at SABR.org/gamesproject/recent. Find all published Games Project articles at SABR.org/GamesProject.
Get involved: Have memories of a game you attended? Or a game you watched that caught your interest? Write about it! Writing for the Games Project is an easy way to get involved as a SABR member. Find out how by reading the Games Project FAQs section or checking out the Authors' Guidelines. We have editors and fact checkers who are willing to help you write your first article.
Read all stories from Wrigley Field greatest games book online: In Wrigley Field: The Friendly Confines at Clark and Addison, edited by Gregory H. Wolf and published in 2019, we delivered an ode to that storied ballpark, evoking its history through detailed retellings of 100 games played there, including not only historic triumphs and defeats of the Chicago Cubs (and the Federal League Whales), but also Negro Leagues matchups, youth championships, and even games by the All-American Girls Professional Baseball League. You can read all of the game stories from our Wrigley Field book online now at the SABR Games Project. Click here to download your free Wrigley Field e-book or get 50% off the paperback edition at SABR.org.
---
Behind the Numbers: Baseball SABR Style on SiriusXM, a radio show hosted by former SABR Board President Vince Gennaro, is back for the Hot Stove offseason at a new time! Listen to a new episode at 4:00-5:00 p.m. ET on Saturdays on MLB Network Radio.
You can also listen to archives of recent episodes on-demand on the SiriusXM Internet Radio app. Click here to learn more.
Behind the Numbers: Baseball SABR Style on SiriusXM focuses on examining and interpreting the statistical analysis that plays a critical role in baseball today. It airs weekly throughout the year on MLB Network Radio, available to subscribers nationwide on XM channel 89, Sirius channel 209, and on the SiriusXM Internet Radio App.
---
Minutes from the Board of Directors meeting on November 16-17, 2019, have now been posted on the SABR website.
You can view all past minutes of SABR Board meetings by going to the page below:
SABR.org/content/sabr-board-minutes
Or you can go to the Members' Info page and click on "Org. files", then "Board Minutes" to view the minutes.
---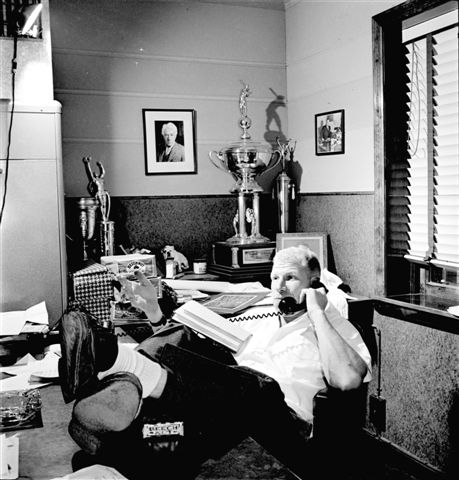 The Business of Baseball Committee has begun building a historical database of major league baseball employees. This is an exciting project that should give us a new lens into major league front and back offices. We have a terrific group of volunteers who have made this project possible: To date, we have completed 321 team-seasons and have another 151 assigned. But there are still many team-seasons to go.
To accomplish this project we need additional volunteers to enter data from information sources, principally team media guides, into a spreadsheet. We currently have media guides that we can share electronically for all teams from 2011 to 2019, plus longer runs for several teams.
For more information, please contact Dan Levitt at dan@daniel-levitt.com.
---
SABR Baseball Research Award, due 1/31/2020: The SABR Baseball Research Award (formerly the Sporting News-SABR Baseball Research Award) honors those whose outstanding research projects completed during the preceding calendar year have significantly expanded our knowledge or understanding of baseball. To submit a nomination for the 2020 awards, please contact Bill Felber at bfelber@att.net.
McFarland-SABR Baseball Research Award, due 2/15/2020: The McFarland-SABR Baseball Research Award honors the authors of the best articles on baseball history or biography completed or published during the preceding calendar year. To submit a nomination for the 2020 awards, please contact Len Levin at lenlevin5@hotmail.com.
Please note: Only ONE entry per nomination will be considered (do not submit multiple nominations for the same award). For more information on SABR Awards, click here.
---
We've heard your feedback: Some of you have said you look forward to "This Week in SABR" every Friday, but sometimes there are just too many compelling articles and announcements to read every week. Here are some major headlines from recent weeks that we don't want you to miss:
All previous editions of This Week in SABR can be found here: /content/this-week-in-sabr-archives.
---
We'd like to welcome all of our new SABR members who have joined this week. You can find all Members-Only resources at members.sabr.org and the Membership Handbook can be downloaded here.
Please give these new members a warm welcome and help them make the most of their membership by giving them the opportunity to get involved in their local chapter or a research committee.
You can find contact information for any SABR member in the online membership directory (SABR.org/directory).
| Name | Hometown |   |   | Name | Hometown |
| --- | --- | --- | --- | --- | --- |
| Kate Allen | Chapel Hill, NC | | | Marc LaNave | Akron, OH |
| Dan Anstett | Phoenix, AZ | | | Rob Lentini | New York, NY |
| Julie Bollinger | Bethesda, MD | | | David Macias | Nashville, TN |
| Jason Bonneville | Tuscaloosa, AL | | | Chris Martin | Rancho Cordova, CA |
| Dave Chase | Poughquag, NY | | | Michael Massura | Palos Hills, IL |
| Dave Clark | Walpole, MA | | | Sally May | West Hartford, CT |
| Akash Dua | Baltimore, MD | | | Jon Morgan | Jonesboro, AR |
| Kyle Fuls | Bernardsville, NJ | | | Bridget Mulcahy | Roseville, CA |
| Alex Gardner | Redmond, WA | | | Javier Palomares | Austin, TX |
| Tim Gauer | Thornton, CO | | | Kwangyoung Park | Seongnam-si, KOR |
| James Gosger | Port Huron, MI | | | Dustin Richie | Des Moines, IA |
| Chris Harris | Annandale, VA | | | Trevor Schleicher | Savannah, GA |
| Chris Jordan | Thornton, CO | | | Bill Thompson | Milwaukee, WI |
| Jay Jordan | Catonsville, MD | | | Joseph Turner | Irmo, SC |
| Chad Kahl | Bloomington, IL | | | Douglas Voss | Naples, FL |
| Zach Komins | Torrance, CA | | | Christopher Wilkins | Nashville, TN |
| Dan Labriola | Hazlet, NJ | | | | |
---
Here are the new research committee updates this week:
Find all SABR research committee newsletters at SABR.org/research.
---
Here are the new regional chapter updates this week:
Visit SABR.org/chapters for more information on SABR regional chapters.
---
Here is a list of upcoming events on the SABR calendar:
All SABR meetings and events are open to the public. Feel free to bring a baseball-loving friend … and make many new ones! Check out the SABR Events Calendar at SABR.org/events.
---
Here are some recent articles published by and about SABR members:
Read these articles and more at SABR.org/latest.
---
This Week in SABR is compiled by Jacob Pomrenke. If you would like us to include an upcoming event, article or any other information in "This Week in SABR," e-mail jpomrenke@sabr.org.
Have trouble reading this e-mail? Click here to view this week's newsletter on the web.
Are you receiving our e-mails? "This Week in SABR" goes out by e-mail to all members on Friday afternoons. If they're not showing up, try adding "sabr.notes@sabr.org" to your contact list to ensure they show up in your inbox (and not the spam folder.)
---
Originally published: January 17, 2020. Last Updated: June 17, 2020.
https://h2j7w4j4.stackpathcdn.com/wp-content/uploads/2020/06/SABR-LatestNews-TWIS-2016.jpg
250
847
admin
/wp-content/uploads/2020/02/sabr_logo.png
admin
2020-01-17 15:01:12
2020-06-17 23:23:51
This Week in SABR: January 17, 2020