This Week in SABR: March 13, 2020

Live from the SABR Analytics Conference in Phoenix, welcome to "This Week in SABR!" Click here to view this week's newsletter on the web. Here's what we've been up to as of March 13, 2020:
---
The ninth annual SABR Analytics Conference opened today in Phoenix, Arizona! The event runs through Sunday, March 15 at the Renaissance Phoenix Downtown, where we'll bring together the top minds in the baseball analytics community to discuss, debate and share insightful ways to analyze and examine the great game of baseball.
In an effort to ensure the health and safety of attendees at the SABR Analytics Conference this weekend, all panels and presentations will be available to view online through a livestream at our YouTube channel and at SABR.org/analytics beginning at 1 p.m. on Friday, March 13.
We encourage all SABR members, as well as baseball fans in the general public, to take advantage of the online livestream to view these panels and presentations throughout the weekend. If you are participating in the conference and are already in Arizona, we welcome you to the Renaissance Phoenix Downtown hotel for this event. If you are not participating, cannot travel to Phoenix, or do not feel comfortable attending for any reason, we encourage you to join us online instead.
We are continuing to monitor the coronavirus (COVID-19) situation closely to ensure that everyone's experience at the SABR Analytics Conference is safe and enjoyable. For more details on the additional measures we are taking with the Renaissance hotel to maintain the safety of our guests, visit SABR.org/2020-analytics-update.
To find a full schedule of panels and presentations, visit SABR.org/analytics.
Complete coverage of the SABR Analytics Conference, including a full schedule, can be found at SABR.org/analytics. We'll be posting stories, photos, and multimedia clips online today and throughout the weekend. You can also follow along live on Twitter by searching for the hashtag #SABRanalytics during the conference.
Find more information on the 2020 SABR Analytics Conference below:
For more information, or to register, visit SABR.org/analytics.
---
Here is some more information about our featured panels at the SABR Analytics Conference this weekend:
The State of Analytics, with MLB Network host and author Brian Kenny (1:05 p.m., Friday, March 13)
MLB Statcast updates, with Greg Cain, Clay Nunnally, Daren Willman, and Jason Bernard of Major League Baseball (3:30 p.m., Friday, March 13)
Intangibles: How do Teams Evaluate, Value, and Encourage Team Chemistry?, with Arizona Diamondbacks coach Jonny Gomes, former major-leaguer Rickie Weeks Jr., author Joan Ryan, and MLB Network host Brian Kenny (4:35 p.m., Friday, March 13)
The Changing Baseball: What We Know, What We Think We Know, and What It Means, with Rob Arthur of Baseball Prospectus, Meredith Wills of SportsMEDIA Technology (SMT), and Arizona Diamondbacks broadcaster Mike Ferrin (8:30 a.m., Saturday, March 14)
Technology Panel, with T.J. Barra of Major League Baseball, Scott Coleman of KinaTrax, Seth Daniels of Rapsodo, and MLB Network host Brian Kenny (11:15 a.m., Saturday, March 14)
Automated Strike Zone: Perspectives on the Technology and How it May Affect the Game, with Chicago Cubs mental skills coach and former major-leaguer John Baker, Ben Jedlovec of Major League Baseball, former San Francisco Giants GM Bobby Evans, and SABRcast host and author Rob Neyer (10:05 a.m., Sunday, March 15)
Groundbreaking research presentations all weekend, by representatives from Baseball Info Solutions, SportsMEDIA Technology (SMT), Driveline Baseball, DVS Baseball, Algomi, Federal Reserve Bank of Chicago, Vanderbilt University, Wake Forest University, Southern Methodist University, Kansas State University, Syracuse University, University of California-Irvine, Illinois Wesleyan University, and more.
Please note: All speakers are subject to change depending on availability.
To learn more, visit SABR.org/analytics.
---
The SABR Analytics Conference is pleased to host the unique Diamond Dollars Case Competition on Friday, March 13 at the Renaissance Phoenix Downtown in Arizona.
Here is a list of participating schools for the 2020 Diamond Dollars Case Competition at the SABR Analytics Conference:
Elon University (Elon, NC)
Johns Hopkins University (Baltimore, MD)
Maggie L. Walker Governor's School (Richmond, VA)
NYU-Tisch Institute for Global Sport (New York, NY)
St. John Fisher College (Rochester, NY)
Syracuse University (Syracuse, NY)
University of Massachusetts-Amherst (Amherst, MA)
Villanova University (Philadelphia, PA)
Virginia Polytechnic Institute and State University (Blacksburg, VA)
Washington University in St. Louis (St. Louis, MO)
The full presentation schedule can be found online at SABR.org/analytics/case.
More than 120 alumni from the 2012, 2013, 2014, 2015, 2016, 2017, 2018, and 2019 Diamond Dollars Case Competitions have secured internships or permanent positions within Major League Baseball.
Visit SABR.org/analytics/case to learn more.

---
The SABR office, housed at Arizona State University's Walter Cronkite School of Journalism and Mass Communication in Phoenix, Arizona, will be closed indefinitely beginning on Monday, March 16 due to the ongoing coronavirus (COVID-19) situation. Staff members will work remotely until it is advisable to resume normal operations on-site.
On Thursday, March 12, ASU announced that all in-person classes would transition to online instruction for at least two weeks. A reassessment of the situation will take place at that time. Please contact a member of the SABR staff by email or phone with any questions.
As a 501(c)3 nonprofit organization, SABR is dedicated to fostering research and disseminating the history and record of baseball, with thousands of articles, interviews, and research resources available online at SABR.org. SABR features 75 regional chapters and 30 research committees, producing three annual publications — two editions of The Baseball Research Journal and The National Pastime — in addition to other print and e-books throughout the year.
Thanks to all SABR members, supporters, and partners for your patience and understanding.
---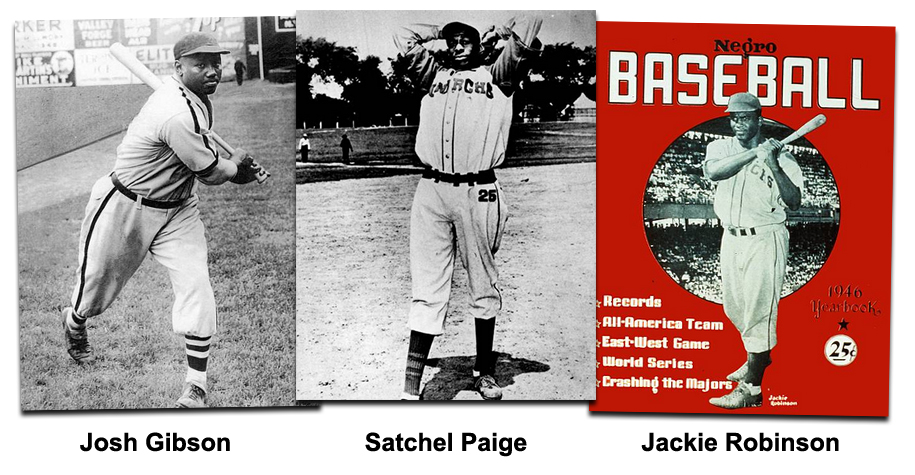 Be a part of baseball history! Celebrate the Negro National League Centennial by becoming a SABR Publications Patron. The 100th anniversary only comes around once; please support our efforts to preserve and promote Negro League baseball history. We have set a lofty goal for this campaign at $50,000. While it will be a challenge, we know we can get there with your help!
Your gift will provide support for Negro League Baseball SABR Fellowships — which will send students and young professionals to the 2020 Malloy Conference (June 11-13 in Birmingham, Alabama); the annual Jerry Malloy Negro League Baseball Conference; the Negro League Baseball Grave Marker Project; publication of a SABR Negro League Baseball anthology; publication of Pride of Smoketown: The 1935 Pittsburgh Crawfords; development and redesign of SABR.org; management and maintenance of the Rucker Archive of historical baseball photos; and more.
To learn more, visit SABR.org/publications-patron.
---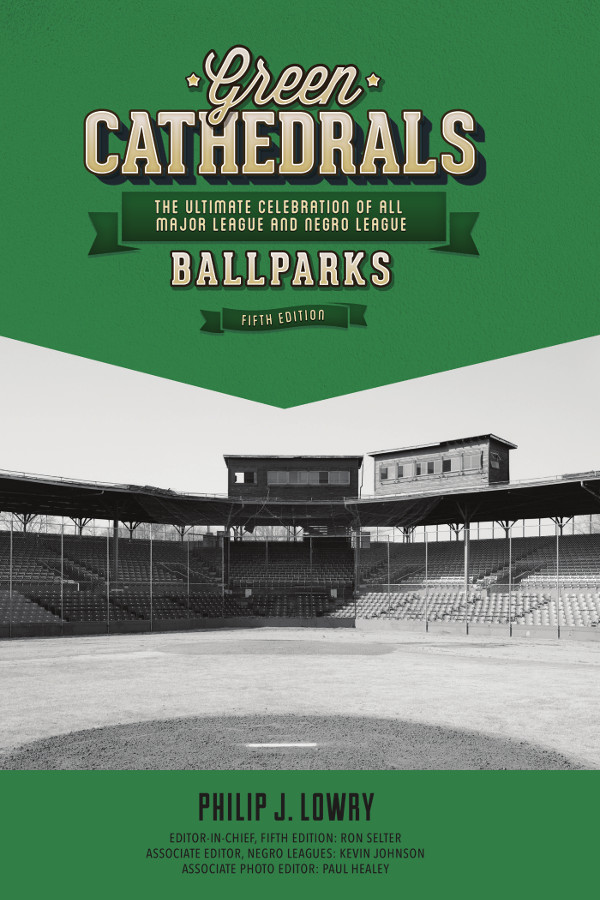 Add a majestic book on baseball palaces to your collection from the SABR Digital Library:
Green Cathedrals: The Ultimate Celebration of All Major League and Negro League Ballparks, Fifth Edition
Author: Philip J. Lowry
Editor-In-Chief: Ron Selter
Associate Editor, Negro Leagues: Kevin Johnson
Associate Photo Editor: Paul Healey
ISBN (e-book) 978-1-9438-1656-9, $9.95
ISBN (paperback): 978-1-9438-1657-6, $29.95
8.5″ x 11″, 332 pages
Green Cathedrals is the "Bible of ballparks," the reference that documents every ballpark that has ever played host to either the major leagues or the Negro leagues. This fifth edition is the first update to Green Cathedrals since 2006, and it now includes 582 ballparks, with the addition in particular of many Negro leagues parks that have been documented in the intervening years. From the 1870s to the present, from Akron to Zanesville, from the 23rd Street Grounds to Yankee Stadium, this volume is the authoritative and complete reference on ballparks.
Of course the game's most beloved parks of past and present — from Ebbets Field and Shibe Park to Wrigley and Fenway — are here, but so are the myriad small-town fields that hosted big-league games, like Renziehausen Park in McKeesport, Pennsylvania, and Duncan Field in Hastings, Nebraska. Dates, dimensions, and other stats for each park are included, along with 176 photos, and the entries are dotted with historical anecdotes and curiosities, from the field where the outfield grass was so high a hit turned into an inside-the-park home run (Wheeling, West Virginia) to the ballpark destroyed by a 1953 tornado (Waco, Texas).
"A must for baseball bibliophiles… More than an excellent reference, it is fascinating to leaf through." — USA Today
"This book contains just about everything you would ever want to know about part and present major league baseball parks… It's a book triple play — excellent reference, great browsing, and terrific nostalgia." — The Sporting News
SABR members, get this e-book for FREE!

Having trouble downloading our e-books? To view PDF files on your computer, click here to download the free Adobe Reader software. Having trouble downloading e-books to your Kindle, Nook, Sony Reader or iPad? Click here for additional help.
SABR members will get discounted rates for all Digital Library publications, including e-books for free and 50% discounts on paperback editions. For more titles, visit SABR.org/ebooks.
---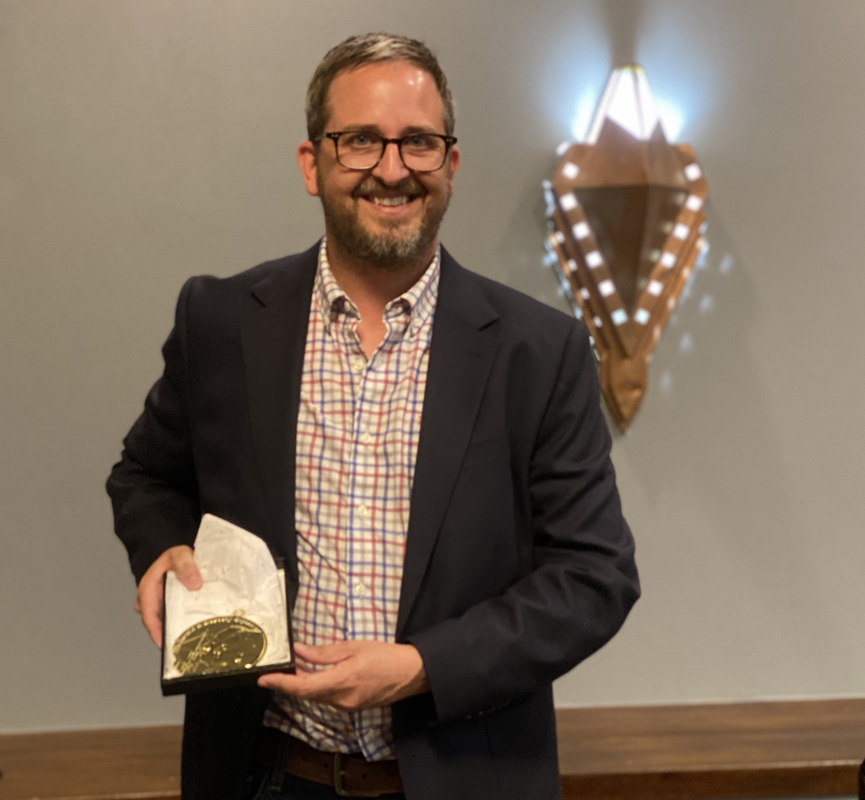 2020 Seymour Medal winner Jeremy Beer, author of Oscar Charleston: The Life and Legend of Baseball's Greatest Forgotten Player, accepted his award at the banquet of the 27th annual NINE Spring Training Conference on Saturday, March 7 in Tempe, Arizona.
The Seymour Medal honors the best book of baseball history or biography published during the preceding calendar year. Beer's book was published by the University of Nebraska Press. The Seymour Medal, named in honor of Dr. Harold Seymour and Mrs. Dorothy (Seymour) Mills, was first awarded by SABR in 1996. Beer was presented with his medal at Saturday evening's banquet by SABR CEO Scott Bush.
"To be associated with the Seymours in any way is a tremendous, tremendous honor," Beer said.
Hosted by NINE: A Journal of Baseball History & Culture, the NINE Spring Training Conference promotes the study of all historical aspects of baseball and centers on the cultural implications of the game wherever in the world baseball is played. The NINE Conference banquet included a keynote speech from Ron Rapoport, author of Let's Play Two: The Legend of Mr. Cub, the Life of Ernie Banks.
Click here to read the full announcement at SABR.org.
---
Join us in Baltimore to celebrate a special occasion this summer: SABR's 50th annual convention! Conference and hotel registration for SABR 50 — scheduled for July 15-19, 2020, at the Hyatt Regency Inner Harbor in Baltimore — is now available at SABR.org/convention.
Click here for complete details on the SABR 50 All-Inclusive Package, Early-Bird Registration, and optional sessions. Or click here to register for SABR 50.
Attendees at our SABR 50 convention this summer in Baltimore will have a special opportunity to visit Camden Yards for an exclusive Day at the Ballpark session on the morning of Thursday, July 16 to hear from Baltimore Orioles executives and players. Guest speakers and more details will be announced later this spring. Access to the Day at the Ballpark session at Camden Yards is included in your registration for SABR 50. We'll return to Camden Yards on Friday night for a game between the Orioles and Tampa Bay Rays.
Our featured speakers for SABR 50 are expected to include:
Tim Kurkjian, ESPN analyst, author of three baseball books, and Maryland native
Janet Marie Smith, who oversaw the building of Camden Yards and the revitalization of Baltimore's waterfront
Sig Mejdal, Baltimore Orioles Vice President and Assistant GM
Click on a link below for more information about SABR 50.
Visit SABR.org/convention to learn more.
---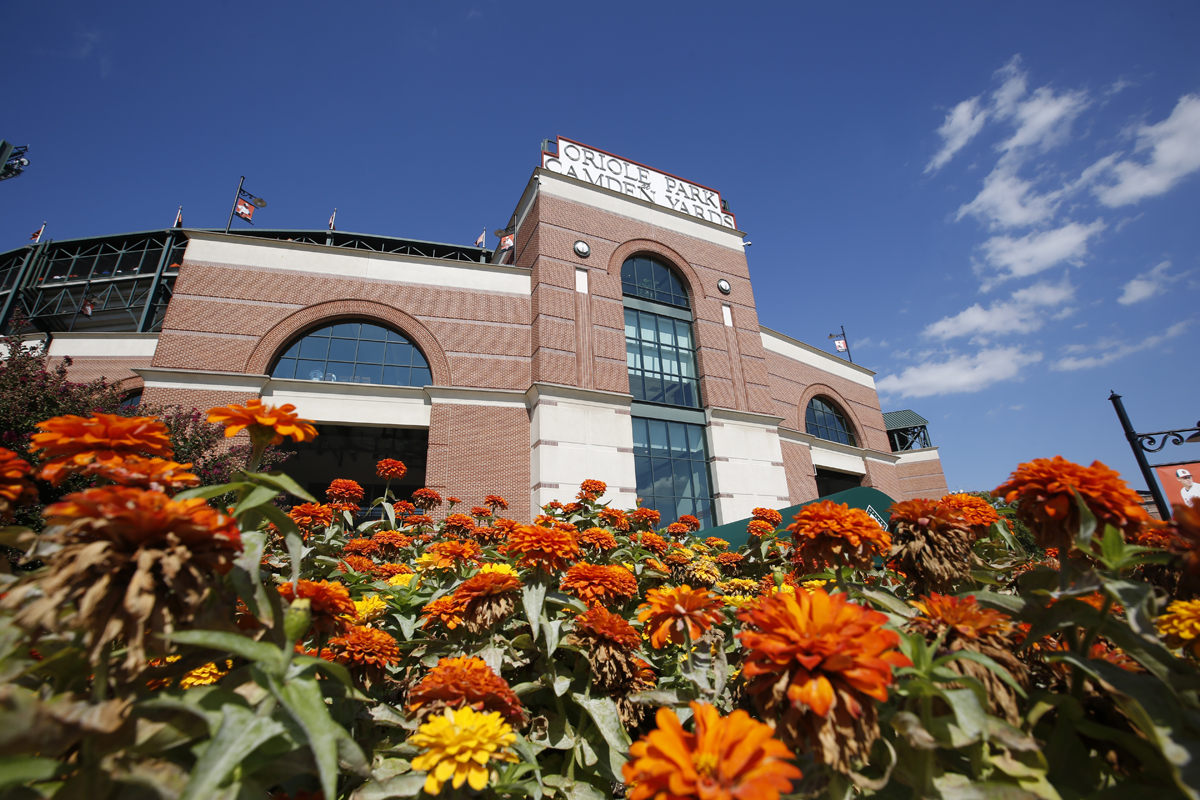 With generous funding from The Anthony A. Yoseloff Foundation, Inc., SABR will award up to four scholarships to high school or college students to attend SABR 50 on July 15-19, 2020, in Baltimore. This scholarship will pay for registration, transportation and lodging (double occupancy) up to a total value of $1,250.
The objective of this scholarship fund is to encourage high school and college-level student engagement with baseball research and to engender an active interest in baseball and SABR.
All applications must be postmarked or e-mailed to Leslie Heaphy at Lheaphy@kent.edu no later than Friday, March 29, 2020.
Click here for complete details and submission criteria.
---
The 11th annual Frederick Ivor-Campbell 19th Century Base Ball Conference, scheduled for April 24-25, 2020, at the Baseball Hall of Fame in Cooperstown, New York, is now sold out.
If you wish to be added to a waiting list in case a seat opens up, please contact Peter Mancuso at peterplus4@earthlink.net.
Click here to download the information packet with detailed schedule information (PDF)
The 2020 conference will be highlighted by a keynote address from Major League Baseball's Official Historian John Thorn, along with a panel discussion on National League president William Hulbert with Jack Bales, Richard Hershberger, Bill Lamb, and moderator Bill Ryczek; a special presentation by David Block on "Baseball's Origins: A Progress Report"; a Member Spotlight interview of Tom Gilbert by Bob Bailey; plus book signings, research presentations, and a welcome dinner.
For more information, or to register, visit SABR.org/ivor-campbell19c.
---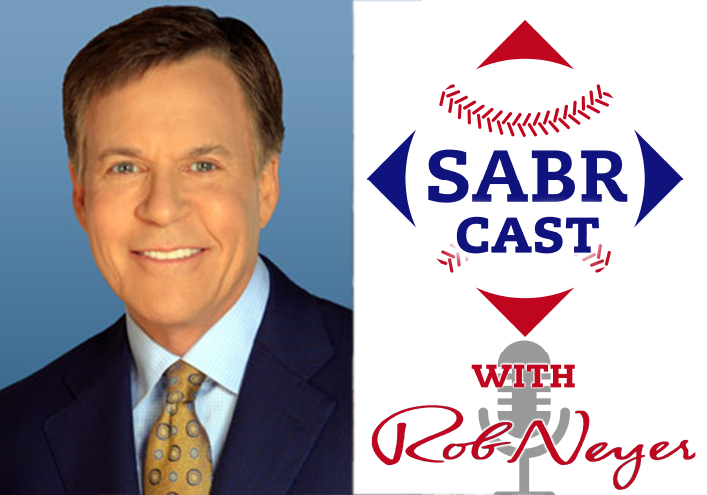 Listen to a new episode of SABRcast with Rob Neyer, a new weekly podcast hosted by award-winning author and longtime SABR member Rob Neyer.
Visit SABR.org/sabrcast to listen to Episode #50 — our guest this week is Bob Costas, the iconic MLB Network announcer who was the recipient of the Baseball Hall of Fame's Ford C. Frick Award for broadcasting excellence in 2018. Throughout his career, Costas has hosted coverage of many significant baseball events, covering 10 League Championship Series; the 1995, 1997, and 1999 World Series; and the 2000 All-Star Game. From 1982 to 1989, Costas was the play-by-play announcer on NBC's Baseball Game of the Week telecasts and the author of Fair Ball: A Fan's Case for Baseball.
Subscribe to SABRcast on your favorite podcast networks, including Apple Podcasts, Spotify, Stitcher, or Google Play, and listen to each episode as soon as it's released on Mondays. To learn more, visit SABR.org/sabrcast.
---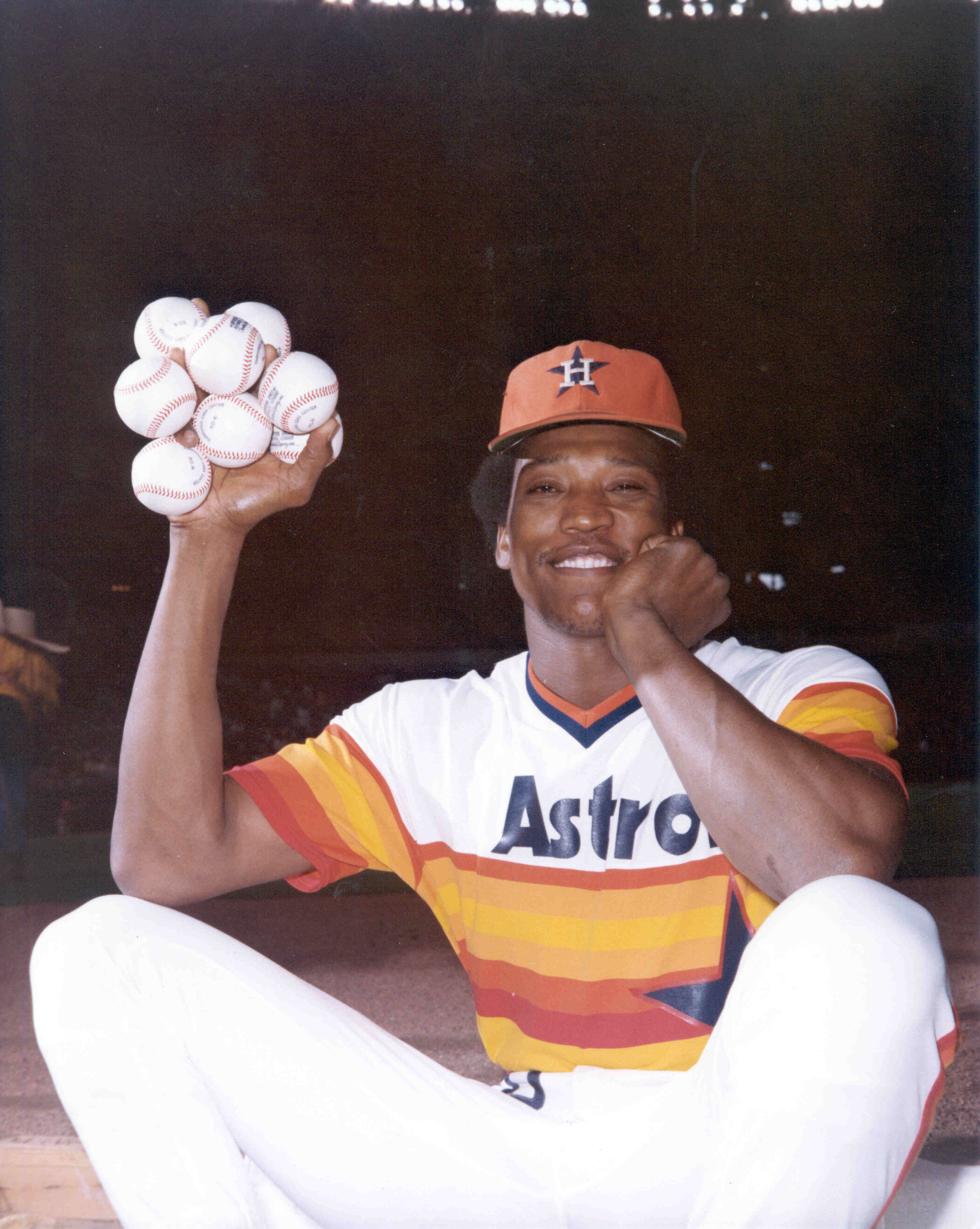 Three new game stories were posted this week as part of the SABR Games Project. Here are the new game stories:
New Games Project stories can be found at SABR.org/gamesproject/recent. Find all published Games Project articles at SABR.org/GamesProject.
Get involved: Have memories of a game you attended? Or a game you watched that caught your interest? Write about it! Writing for the Games Project is an easy way to get involved as a SABR member. Find out how by reading the Games Project FAQs section or checking out the Authors' Guidelines. We have editors and fact checkers who are willing to help you write your first article.
Read all stories from Wrigley Field greatest games book online: In Wrigley Field: The Friendly Confines at Clark and Addison, edited by Gregory H. Wolf and published in 2019, we delivered an ode to that storied ballpark, evoking its history through detailed retellings of 100 games played there, including not only historic triumphs and defeats of the Chicago Cubs (and the Federal League Whales), but also Negro Leagues matchups, youth championships, and even games by the All-American Girls Professional Baseball League. You can read all of the game stories from our Wrigley Field book online now at the SABR Games Project. Click here to download your free Wrigley Field e-book or get 50% off the paperback edition at SABR.org.
---
Behind the Numbers: Baseball SABR Style on SiriusXM, a radio show hosted by former SABR Board President Vince Gennaro, is back for the Hot Stove offseason at a new time! Listen to a new episode at 4:00-5:00 p.m. ET on Saturdays on MLB Network Radio.
You can also listen to archives of recent episodes on-demand on the SiriusXM Internet Radio app. Click here to learn more.
Behind the Numbers: Baseball SABR Style on SiriusXM focuses on examining and interpreting the statistical analysis that plays a critical role in baseball today. It airs weekly throughout the year on MLB Network Radio, available to subscribers nationwide on XM channel 89, Sirius channel 209, and on the SiriusXM Internet Radio App.
---
We've heard your feedback: Some of you have said you look forward to "This Week in SABR" every Friday, but sometimes there are just too many compelling articles and announcements to read every week. We're not complaining — hey, keep up the great work! — but we know the feeling. So in an effort to make the length of this newsletter more manageable to read, we'll summarize some of the repeating/recurring announcements in a special "In Case You Missed It (ICYMI)" section of "This Week in SABR".
Here are some major headlines from recent weeks that we don't want you to miss:
All previous editions of This Week in SABR can be found here: /content/this-week-in-sabr-archives.
---
We'd like to welcome all of our new SABR members who have joined this week. You can find all Members-Only resources at members.sabr.org and the Membership Handbook can be downloaded here.
Please give these new members a warm welcome and help them make the most of their membership by giving them the opportunity to get involved in their local chapter or a research committee.
You can find contact information for any SABR member in the online membership directory (SABR.org/directory).
| Name | Hometown |   |   | Name | Hometown |
| --- | --- | --- | --- | --- | --- |
| Paulette Morant | Arlington, VA | | | William Johnston | Pittsburgh, PA |
| Joe & Cathy Schmitt | Comstock Park, MI | | | Kevin Bley | St. Louis, MO |
| Kurt Wagner | Boston, MA | | | Megan Ellis | Chula Vista, CA |
| Millard Fisher | Palmyra, PA | | | Graham Gaston | Brooklyn, NY |
| Alan Lefkowitz | Washington, NY | | | David Belland | Pittsfield, MA |
| Mike Tierney | Sherman Oaks, CA | | | Michael Balzano | Bronx, NY |
| Joe Cavanagh | San Diego, CA | | | Ronald Noullet | Baden, PA |
| Greg Corless | Dallas, TX | | | John Neely | Kansas City, MO |
| Alex Macias | Westerville, OH | | | Jeff Snyder | Freedom, CA |
| Pat Kilroy | Sykesville, MD | | | | |
---
Here are the new research committee updates this week:
Find all SABR research committee newsletters at SABR.org/research.
---
Here are the new regional chapter updates this week:
Visit SABR.org/chapters for more information on SABR regional chapters.
---
Here is a list of upcoming events on the SABR calendar:
All SABR meetings and events are open to the public. Feel free to bring a baseball-loving friend … and make many new ones! Check out the SABR Events Calendar at SABR.org/events.
---
Here are some recent articles published by and about SABR members:
Read these articles and more at SABR.org/latest.
---
This Week in SABR is compiled by Jacob Pomrenke. If you would like us to include an upcoming event, article or any other information in "This Week in SABR," e-mail jpomrenke@sabr.org.
Have trouble reading this e-mail? Click here to view this week's newsletter on the web.
Are you receiving our e-mails? "This Week in SABR" goes out by e-mail to all members on Friday afternoons. If they're not showing up, try adding "sabr.notes@sabr.org" to your contact list to ensure they show up in your inbox (and not the spam folder.)
---
Originally published: March 13, 2020. Last Updated: June 17, 2020.
https://h2j7w4j4.stackpathcdn.com/wp-content/uploads/2020/06/SABR-LatestNews-TWIS-2016.jpg
250
847
admin
/wp-content/uploads/2020/02/sabr_logo.png
admin
2020-03-13 12:07:28
2020-06-17 23:18:59
This Week in SABR: March 13, 2020