This Week in SABR: March 15, 2019

Welcome to "This Week in SABR!" Click here to view this week's newsletter on the web. Here's what we've been up to as of March 15, 2019:
---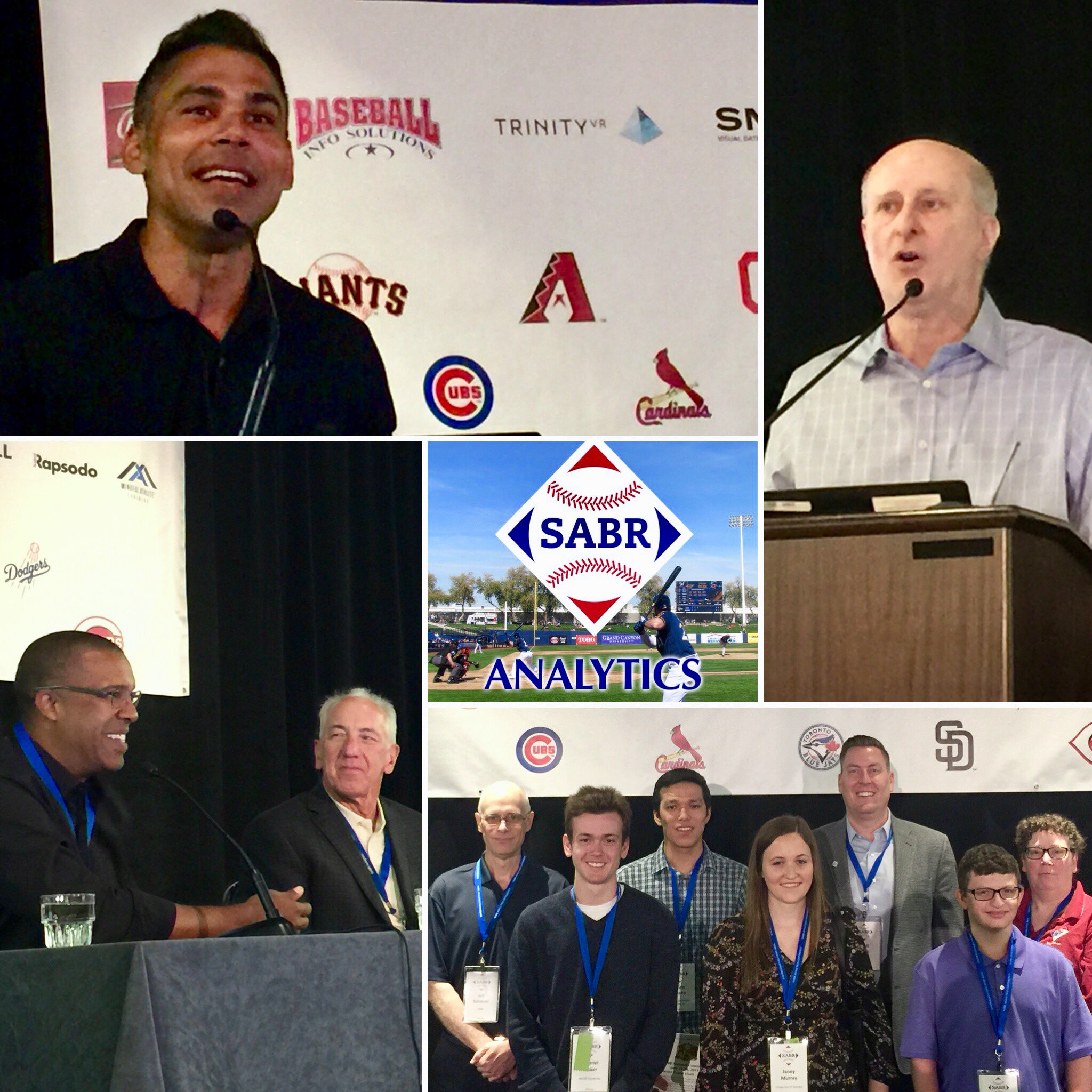 Couldn't make it to Arizona for the eighth annual SABR Analytics Conference, presented by MLB and KinaTrax? Visit SABR.org/analytics for full coverage of this exciting event that brought together the top minds in the baseball analytics community in 2019. You'll feel like you were wandering through the Hyatt Regency Phoenix with stories and multimedia clips from the great panel discussions and research presentations on our schedule, photo galleries, and much more.
Click on a link below for multimedia highlights from the 2019 SABR Analytics Conference:
Friday, March 8
Saturday, March 9
Sunday, March 10
Visit SABR.org/analytics for more coverage of the 2019 SABR Analytics Conference.
---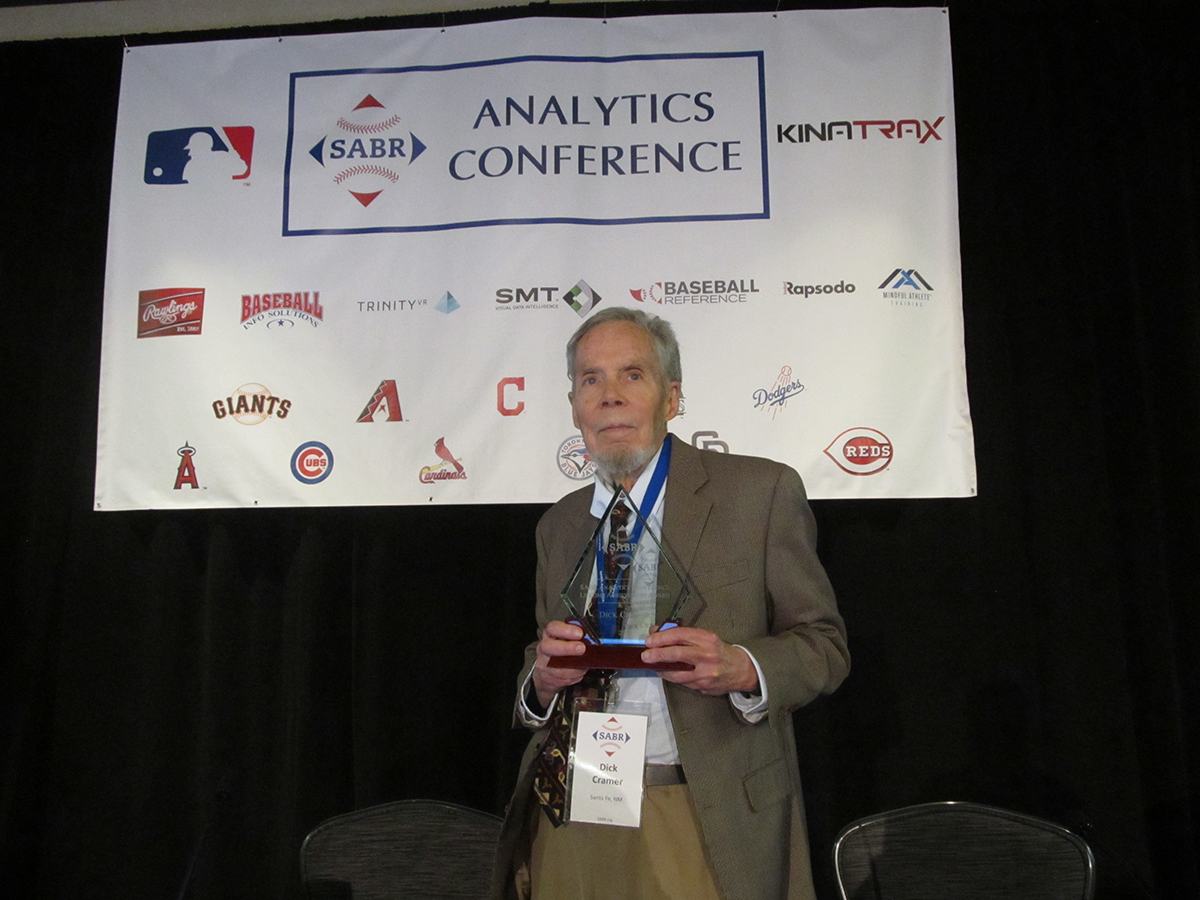 Sabermetric pioneer Dick Cramer was honored with the SABR Analytics Conference Lifetime Achievement Award on Saturday, March 9 in Phoenix, Arizona.
John Thorn, Major League Baseball's Official Historian, presented Cramer with his award during the eighth annual SABR Analytics Conference.
"It's certainly a wonderful occasion to be here; I very much appreciate this award and all of you for being here," Cramer said. "For a long time, the sabermetric field was just me and Pete Palmer writing letters back and forth. It's nice to see how much things have changed."
Click here to read the full announcement at SABR.org.
---
Ben Lindbergh, Sheryl Ring, and a team from Baseball Prospectus were announced as the winners of 2019 SABR Analytics Conference Research Awards on Sunday, March 10 at the eighth annual SABR Analytics Conference in Phoenix, Arizona.
The SABR Analytics Conference Research Awards recognize baseball researchers who have completed the best work of original analysis or commentary during the preceding calendar year.
Click here to read the full announcement at SABR.org.
---
The 2019 Diamond Dollars Case Competition winners were announced Friday, March 8 during the SABR Analytics Conference at the Hyatt Regency Phoenix in Phoenix, Arizona.
The winning teams selected were from Washington University in St. Louis, Maggie L. Walker Governor's School, and Syracuse University.
The Washington University team — which was picked to deliver an encore presentation in front of the full SABR Analytics Conference on Saturday — included Noah Kastelman, Sam Linker, Aaron Margulis, Devlin Sullivan, and Johnnie Teng.
In this year's case, students were asked to prepare a comprehensive strategy on the optimal use of pitching for an MLB team to follow over the course of the 2018 regular season.
More than 70 alumni from the 2012, 2013, 2014, 2015, 2016, 2017, and 2018 Diamond Dollars Case Competitions have secured internships or permanent positions within the baseball industry.
Visit SABR.org/analytics/case to learn more.
---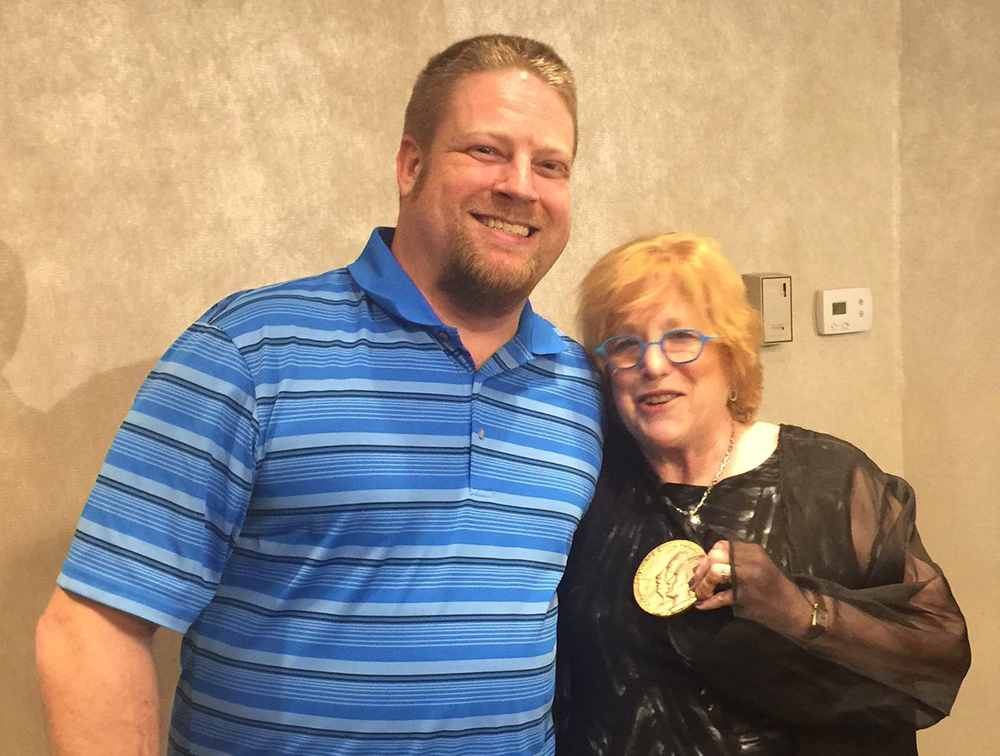 Jane Leavy, author of The Big Fella: Babe Ruth and the World He Created, received the 2019 SABR Seymour Medal at the banquet of the 26th annual NINE Spring Training Conference on Saturday, March 9 at the DoubleTree by Hilton Hotel in Tempe, Arizona.
The banquet included the Seymour Medal ceremony, dinner, and the NINE keynote address by SABR member Curt Smith, the author of many baseball books, including most recently The Presidents and the Pastime: The History of Baseball and the White House, and a former speechwriter for President George H.W. Bush. Leavy was presented with her medal at Saturday evening's banquet by SABR's Jacob Pomrenke.
"It was not hard to embrace this boy, little George, who grew up to become the 'Big Fella'," Leavy said. "He was left alone by himself … banished by his family at age 7, never visited by his father, not an orphan, not incorrigible, just a kid who was thoroughly unwanted by his family … he was left alone to create a life and, as imperfect as it was, he did it. … Boy, am I glad to know him and, boy, am I glad to receive this honor."
Click here to read the full announcement at SABR.org.
---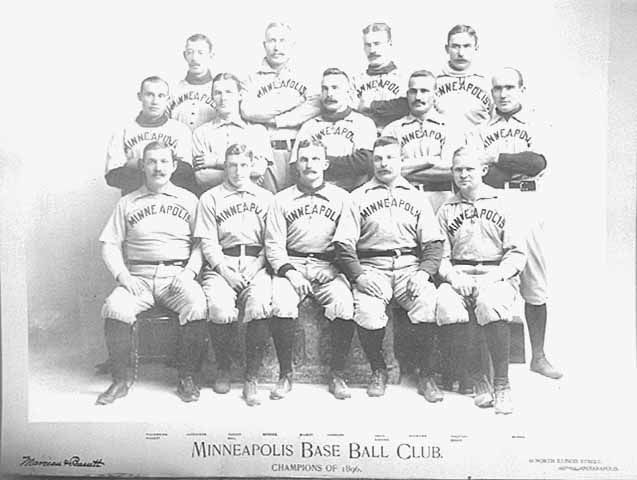 Save the date! The SABR Minneapolis 19th Century Baseball Interdisciplinary Symposium will take place on Saturday, November 16, 2019, at the Minneapolis Public Library, 300 Nicollet Mall in Minneapolis, Minnesota.
The day-long Saturday symposium will be devoted to 19th-century baseball as it was played and evolved in Minnesota and the greater Midwest region. The event is a joint project of the SABR Nineteenth Century Committee, SABR's Halsey Hall Chapter, and the Hennepin County Library.
More details on registration and the event schedule will be available at SABR.org this summer.
Guest speakers are expected to include John Thorn, MLB's Official Historian; Larry Millett, longtime St. Paul Pioneer Press architecture critic and author of more than 10 books, including The Curve of the Arch and Lost Twin Cities; Stew Thornley, author of Baseball in Minnesota: A Definitive History and other books; Dan Levitt, author of Paths to Glory: How Great Baseball Teams Got That Way and other books; Mike Haupert, Professor of Economics at the University of Wisconsin-La Crosse; Kristin Anderson, art and architecture professor and author of an upcoming book on the history of sports facilities in the Twin Cities; and more.
Click here for more information at SABR.org.
---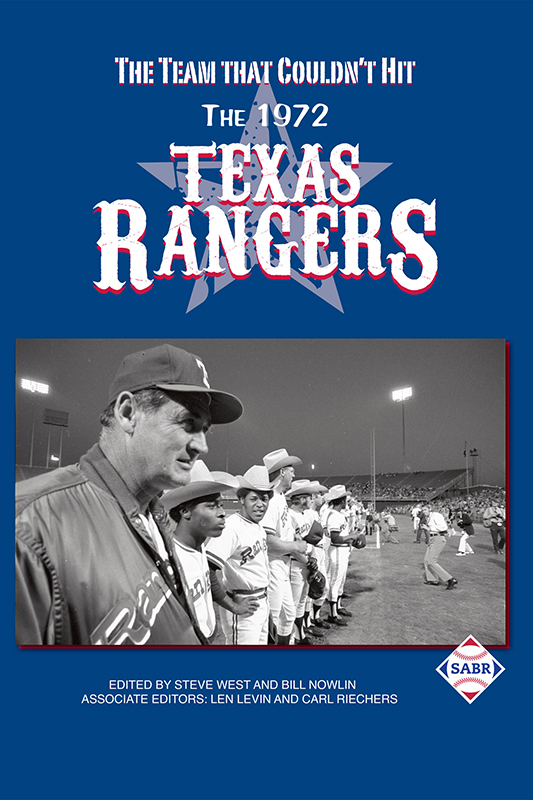 Add a brand-new baseball book from the SABR Digital Library to your collection this season:
The Team that Couldn't Hit: The 1972 Texas Rangers
Edited by Steve West and Bill Nowlin
Associate editors: Len Levin and Carl Riechers
ISBN (paperback): 978-1-9438-1693-4, $29.95
ISBN (e-book): 978-1-9438-1692-7, $9.99
414 pages, 8.5″ x 11″
Click here to read the full description of this book at SABR.org.
SABR members, get this e-book for FREE!
Having trouble downloading our e-books? To view PDF files on your computer, click here to download the free Adobe Reader software. Having trouble downloading e-books to your Kindle, Nook, Sony Reader or iPad? Click here for additional help.
---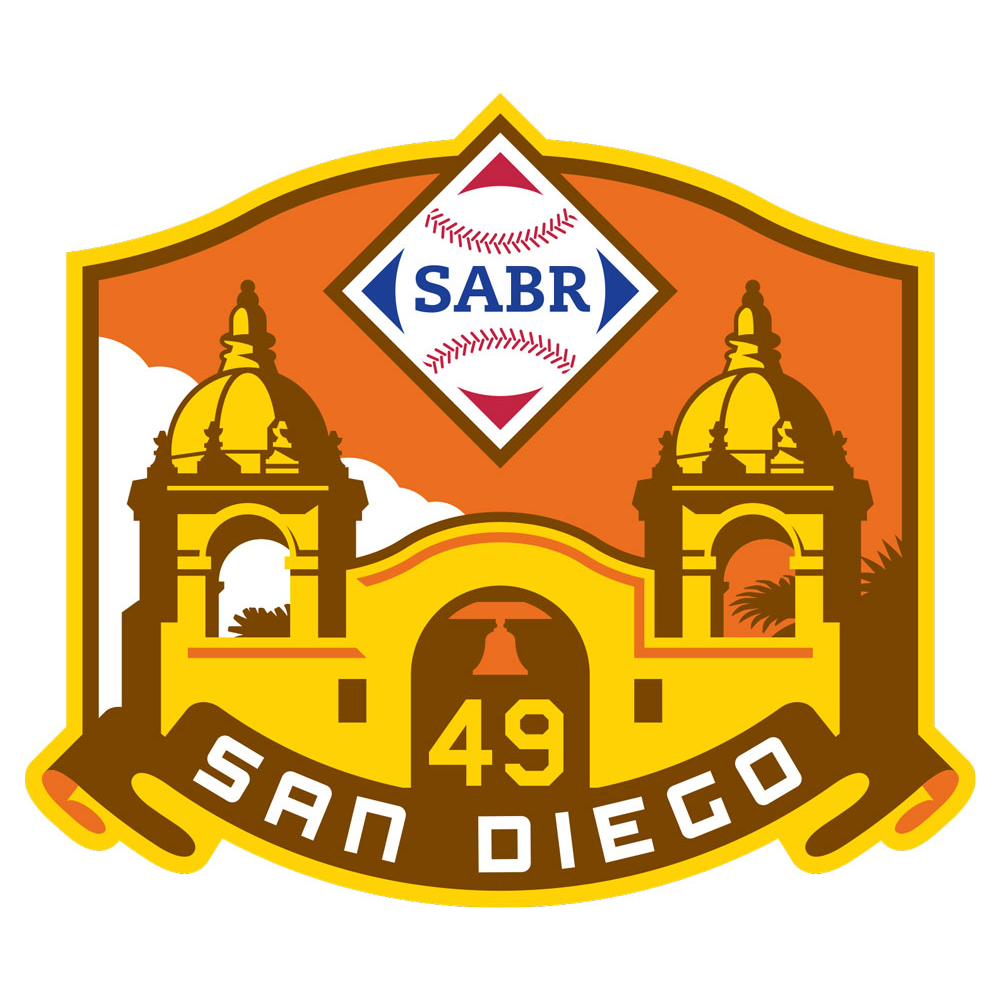 We hope you'll join us for what promises to be a spectacular SABR 49 convention this summer in San Diego. Conference and hotel registration is now available at SABR.org/convention.
Click here for more information on the SABR 49 All-Inclusive Package, Early-Bird Registration, and optional sessions. Click here to register for SABR 49.
Visit SABR.org/convention to learn more or to register for the SABR 49 convention.
---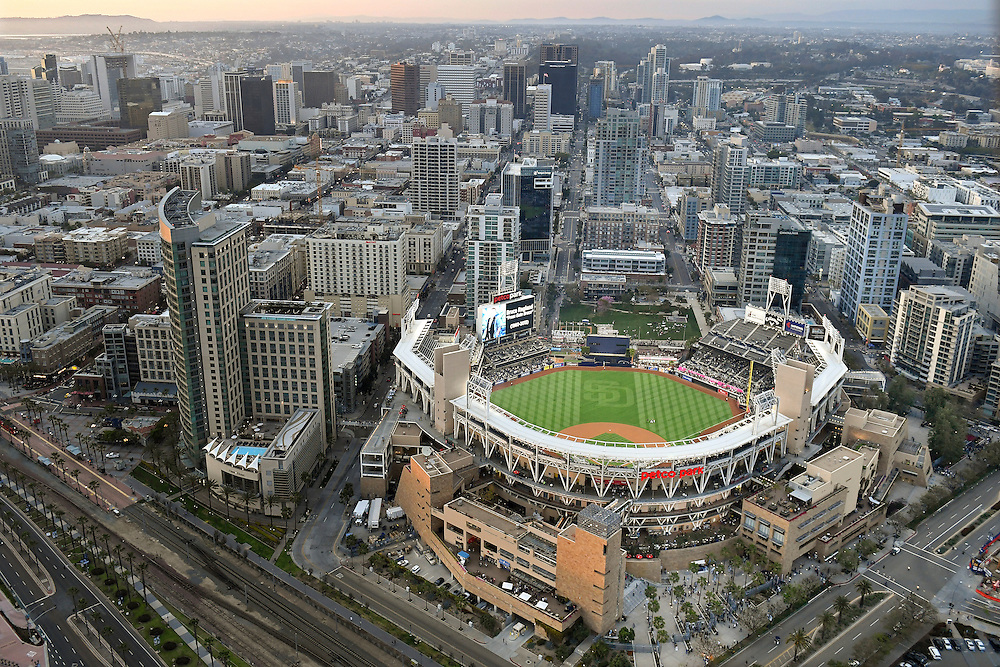 With generous funding from The Anthony A. Yoseloff Foundation, Inc., SABR will award up to four scholarships to high school or college students to attend SABR 49 on June 26-30, 2019, in San Diego. This scholarship will pay for registration, transportation and lodging (double occupancy) up to a total value of $1,250.
The objective of this scholarship fund is to encourage high school and college-level student engagement with baseball research and to engender an active interest in baseball and SABR.
All applications must be postmarked or e-mailed to Jeff Schatzki at jschatzki@sabr.org no later than Friday, March 29, 2019.
Click here for complete details and submission criteria.
---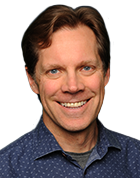 Baseball fans, tune in this season to SABRcast with Rob Neyer, a new weekly podcast hosted by award-winning author and longtime SABR member Rob Neyer.
SABRcast, which will launch around Opening Day in the spring of 2019, will feature insights and analysis of what's happening in modern baseball on and off the field, plus compelling interviews with figures from around the game — and music from The Baseball Project.
Click here to read the full announcement at SABR.org.
---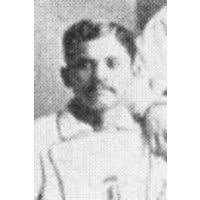 Two new biographies were posted this week as part of the SABR Baseball Biography Project, which brings us to a total of 4,839 published biographies. Here are the new bios published this week:
All new biographies can be found here: SABR.org/bioproj/recent
---
Effective this month, the BioProject Committee has changed how SABR's biography submissions are handled. As part of the ongoing effort to maintain the high standard of quality, there will be an initial vetting of each draft immediately after it is submitted by the author. Accepted submissions proceed to the fact-checking stage, which will be moved ahead of the copy-editing stage from now on. The process overall follows that of SABR's books that collect biographies on notable teams or themes. After fact-checking, a different reviewer will do the copy editing, per the existing process.
For details, please see "What happens next?" in the updated BioProject FAQs at SABR.org/content/bioproject-FAQs.
Please continue to send initial submissions to Rory Costello, Chief Editor, at roryscostello@gmail.com. Rory can also field any questions about this process.

---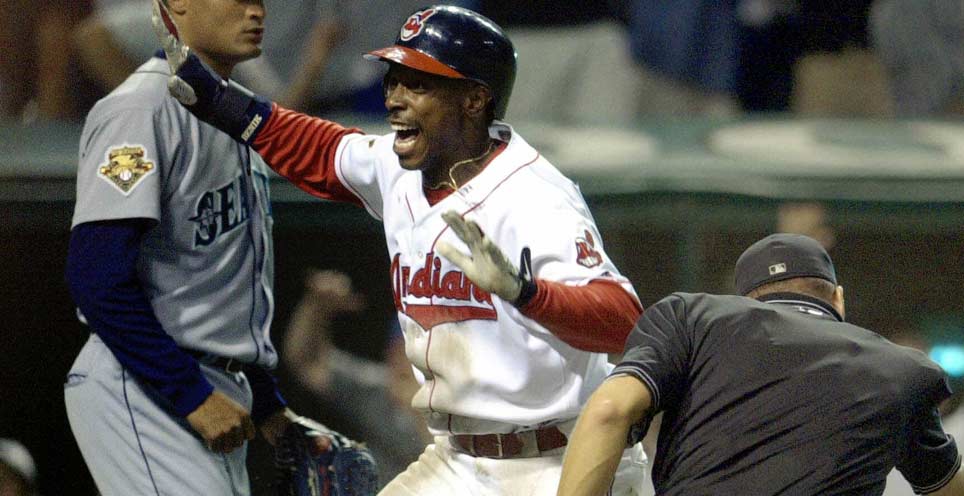 Two new game stories were posted this week as part of the SABR Games Project. Here are the new game stories:
New Games Project stories can be found at SABR.org/gamesproject/recent. Find all published Games Project articles at SABR.org/GamesProject.
---
Behind the Numbers: Baseball SABR Style on SiriusXM, a radio show hosted by SABR President Vince Gennaro, is back for the Hot Stove League offseason at a new time, 4:00-5:00 p.m. ET on Sundays, on MLB Network Radio.
This week's guests are Neil Paine of FiveThirtyEight and Ron Rapoport, author of Let's Play Two: The Legend of Mr. Cub, the Life of Ernie Banks.
You can also listen to archives of recent episodes on-demand on the SiriusXM Internet Radio App. Click here to learn more.
Behind the Numbers: Baseball SABR Style on SiriusXM focuses on examining and interpreting the statistical analysis that plays a critical role in baseball today. It airs weekly throughout the year on MLB Network Radio, available to subscribers nationwide on XM channel 89, Sirius channel 209, and on the SiriusXM Internet Radio App.
---
Minutes from the Board of Directors conference call on January 30, 2019, have now been posted on the SABR website.
You can view all past minutes of SABR Board meetings by going to the page below:
Or you can go to the Members' Info page and click on "Org. files", then "Board Minutes" to view the minutes.
---
We've heard your feedback: Some of you have said you look forward to "This Week in SABR" every Friday, but sometimes there are just too many compelling articles and announcements to read every week. We're not complaining — hey, keep up the great work! — but we know the feeling. So in an effort to make the length of this newsletter more manageable to read, we'll summarize some of the repeating/recurring announcements in a special "In Case You Missed It (ICYMI)" section of "This Week in SABR".
Here are some major headlines from recent weeks that we don't want you to miss:
All previous editions of This Week in SABR can be found here: /content/this-week-in-sabr-archives.
---
We'd like to welcome all of our new SABR members who have joined this week. You can find all Members-Only resources at members.sabr.org and the Membership Handbook can be downloaded here.
Please give these new members a warm welcome and help them make the most of their membership by giving them the opportunity to get involved in their local chapter or a research committee.
You can find contact information for any SABR member in the online membership directory (SABR.org/directory).
| Name | Hometown | | | Name | Hometown |
| --- | --- | --- | --- | --- | --- |
| Jonathan Greenberg | Bronx, NY | | | Kevin Mix | Chicago, IL |
| Ken Hogarty | Canyon, CA | | | Bob Rambo | York, PA |
| Marty Kohler | Orchard Park, NY | | | Joseph Rodriguez | Moorpark, CA |
| Tim Kraska | Sammamish, WA | | | Philip Serafini | West Seneca, NY |
| Paul Linet | New Gloucester, ME | | | Matt Smith | Norwich, ENG |
| Steven Lockhart | Seattle, WA | | | | |
---
Here are the new research committee updates this week:
Find all SABR research committee newsletters at SABR.org/research.
---
Here are the new regional chapter updates this week:
Visit SABR.org/chapters for more information on SABR regional chapters.
---
Here is a list of upcoming events on the SABR calendar:
All SABR meetings and events are open to the public. Feel free to bring a baseball-loving friend … and make many new ones! Check out the SABR Events Calendar at SABR.org/events.
---
Here are some recent articles published by and about SABR members:
Read these articles and more at SABR.org/latest.
---
This Week in SABR is compiled by Jacob Pomrenke. If you would like us to include an upcoming event, article or any other information in "This Week in SABR," e-mail jpomrenke@sabr.org.
Have trouble reading this e-mail? Click here to view this week's newsletter on the web.
Are you receiving our e-mails? "This Week in SABR" goes out by e-mail to all members on Friday afternoons. If they're not showing up, try adding "sabr.notes@sabr.org" to your contact list to ensure they show up in your inbox (and not the spam folder.)
---
Originally published: March 15, 2019. Last Updated: April 3, 2020.
https://h2j7w4j4.stackpathcdn.com/wp-content/uploads/2020/03/research-collection4_350x300.jpg
300
350
admin
/wp-content/uploads/2020/02/sabr_logo.png
admin
2019-03-15 15:01:00
2020-04-03 14:38:17
This Week in SABR: March 15, 2019