This Week in SABR: November 2, 2018

Welcome to "This Week in SABR!" Click here to view this week's newsletter on the web. Here's what we've been up to as of November 2, 2018:
---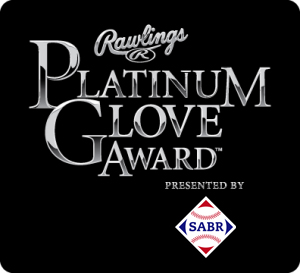 The 2018 Rawlings Gold Glove Award® winners will be announced during a live, one-hour airing of ESPN's "Baseball Tonight" at 9:00 p.m. ET on Sunday, November 4.
For the sixth consecutive season, the SABR Defensive Index will be used to help select the winners of the Rawlings Gold Glove Award and Rawlings Platinum Glove Award™, presented by SABR. The latest SDI rankings can be found at SABR.org/SDI. The final SDI results will be released following the announcement of the Gold Glove winners on Sunday night.
Following the ESPN announcement telecast, voting for the Rawlings Platinum Glove Award™ presented by SABR will begin at Rawlings.com, allowing the general public to weigh in as to who is "The Finest in the Field®" in both the American League and National League. Fans can only select one player among the 2018 Rawlings Gold Glove Award winners from each League. A combination of the international fan vote and the SABR Defensive Index will determine who takes home the honor of each League's top defensive player.
---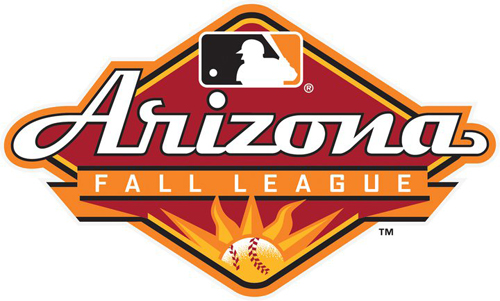 The 10th annual SABR Arizona Fall League Experience kicked off this week. On Thursday, attendees saw ballgames at Sloan Park in Mesa and Scottsdale Stadium in Scottsdale.
The event features four AFL games showcasing baseball's top prospects. Today, before the game at Scottsdale Stadium, we heard from Rich Rieker, Director of Umpire Development for Major League Baseball. Later tonight, we'll come together for a special taco bar dinner at our host hotel, The Saguaro, just steps away from Scottsdale Stadium and many Old Town Scottsdale attractions.
On Saturday morning after our conference breakfast, attendees will join members of SABR's Hemond-Delhi Arizona Chapter for their regional fall meeting with research presentations and these guest speakers.
Scott Bush, SABR Chief Executive Officer
Bernie Pleskoff, baseball scout and analyst at Clubhouse Corner, with a 2018 AFL prospect breakdown
A panel discussion on MLB rule changes with Forbes MLB columnist Barry Bloom, San Francisco Giants radio broadcaster Marty Lurie, former major-league pitcher John D'Acquisto, and former Chicago Cubs general manager Ed Lynch
We'll conclude the conference with the nationally televised Fall Stars Game on Saturday evening at Surprise Stadium.
More photos and highlights will be posted online next week. For details and a complete schedule, visit SABR.org/AFL.
Note: Local or visiting SABR members can still purchase extra or optional tickets to the Friday evening taco bar dinner ($45) at The Saguaro, the Saturday morning breakfast at The Saguaro ($25), or any of the ballgames, including the Fall Stars Game at Surprise Stadium ($7 apiece). Extra AFL Media Guides ($12) are also available for purchase while supplies last. Please contact Deb Jayne at djayne@sabr.org for details.
---
This has been another outstanding year for SABR, with an entertaining, informative SABR 48 convention in Pittsburgh and a special day at the ballpark at PNC Park, innovative research and publishing projects, and outstanding involvement from volunteers. Your year-end charitable gift will help us close out 2018 and enable us to make 2019 even more successful.
Please help us reach this year's giving goal! As a 501(c)3 organization, tax-deductible donations allow SABR to expand member opportunities and to become an even larger voice in the baseball community. Many members have already become donors, and you can join them right now by making your gift online at SABR.org/donate. By doing so you help SABR fulfill its mission and increase the impact of our baseball analysis and historical study.
All of us at SABR appreciate your support of our great organization and the game we love. If you have questions regarding your gift, feel free to e-mail SABR CEO Scott Bush at sbush@sabr.org.
---
Join us for the eighth annual SABR Analytics Conference on Friday, March 8 to Sunday, March 10, 2019, at the Hyatt Regency Phoenix, where we'll bring together the top minds in the baseball analytics community to discuss, debate and share insightful ways to analyze and examine the great game of baseball. All baseball fans are welcome to attend. The early-bird registration discount ends on Monday, January 14, 2019, so register today to join us!
The Analytics Conference schedule consists of a combination of Guest Speakers, Panels, and Research Presentations — plus the unique Diamond Dollars Case Competition, in which undergraduate, graduate and law school students from across the country analyze and present a real baseball operations decision.
For more information on the 2019 SABR Analytics Conference, visit SABR.org/analytics.
---
For those of you whose SABR memberships expire by December 31 — you can check your current membership status here — it's time for you to renew!
From the Baseball Research Journal and the SABR Digital Library to "This Week in SABR" and our extensive list of research resources — and, of course, all the memorable conferences, chapter meetings, and events — we hope you enjoyed the many benefits of SABR membership this past year.
We hope you please continue your support by renewing your SABR membership today.
Renew by mail: To pay by check or money order, mail this downloadable PDF form and your payment to the office at SABR, Cronkite School at ASU, 555 N. Central Ave. #416, Phoenix, AZ 85004.
Pay by phone: To process your credit-card payment over the phone, please call the SABR office at (602) 496-1463 during regular business hours. (We accept Visa, Mastercard, or Discover Card.)
Dues are the same as they have been in recent years: $65 for one year or $175 for three years, with discounts available to anyone under 30 or over the age of 65. Please note: If you have had trouble logging in to the SABR website, please try resetting your password using this reset link. Then try logging in to renew at the link above.
Thank you for your support of SABR as we continue to strive to make SABR membership a great experience and a great value!
---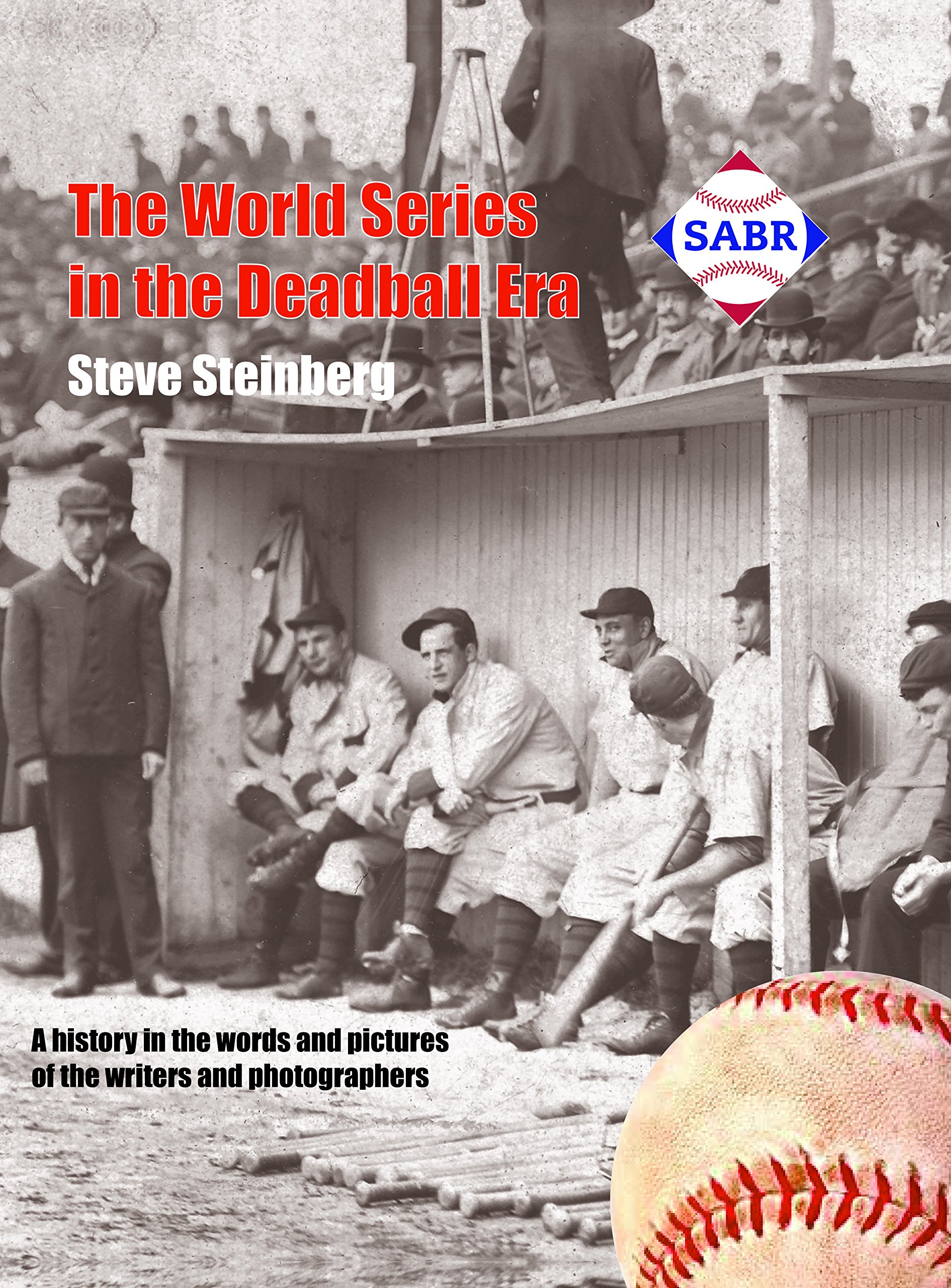 A special new publication produced by SABR's Deadball Era Research Committee vividly brings back the exploits of Ty Cobb, Christy Mathewson, Home Run Baker, and Babe Ruth to life with more than 250 rare photos:
The World Series in the Deadball Era: A History in the Words and Pictures of the Writers and Photographers
Edited by Steve Steinberg
Foreword by Dr. Charles Alexander
Published by St. Johann Press
ISBN (hardcover): 978-1-9379-4345-5, $45.00
306 pages, 8.5″ x 11″

Click here for a complete description of this book at SABR.org.
This book is available for purchase from Amazon.com, your local bookstore, or directly from the publisher at St. Johann Press.
---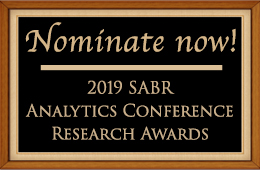 What are the best baseball analytics articles you've read in 2018?
The 2019 SABR Analytics Conference Research Awards recognize baseball researchers who have completed the best work of original analysis or commentary during the preceding calendar year. Click here to learn more or to submit a nomination.
Voting for the winners will be conducted online in January-February 2019 at SABR.org, BaseballProspectus.com, FanGraphs.com, HardballTimes.com and BeyondtheBoxScore.com, with results weighted equally at 20%. Results will be announced and presented at the eighth annual SABR Analytics Conference, March 8-10, 2018, at the Hyatt Regency Phoenix in Arizona.
---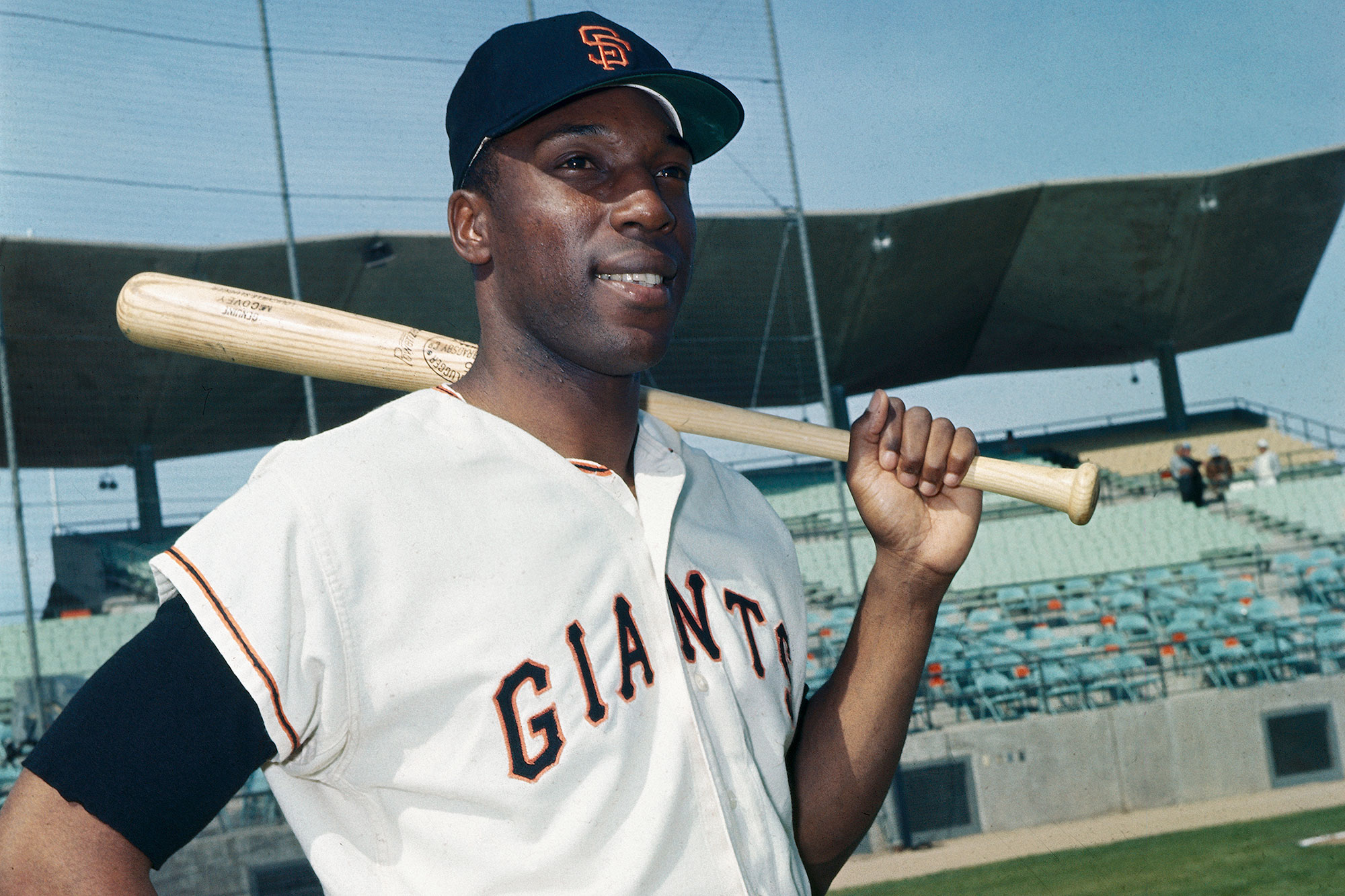 It's fitting that the body of water outside the San Francisco Giants' ballpark was named after Willie McCovey; his ferocious swings always sent ripples of fear throughout the National League.
The fear gave way to tears on Wednesday as the namesake of McCovey Cove, the Hall of Fame slugger with the sweet left-handed stroke that produced 521 home runs, died at the age of 80 on October 31 at Stanford Hospital after "a long battle with many illnesses."
On a team with many bright stars, including Willie Mays, Juan Marichal, Orlando Cepeda, and Gaylord Perry, McCovey was the most beloved Bay Area icon of all, a humble, approachable superstar who earned "the admiration and respect of seemingly every man he came across," as Mark Armour wrote in his SABR biography of the first baseman they called "Stretch."
Click here to read the full article at SABR.org.
---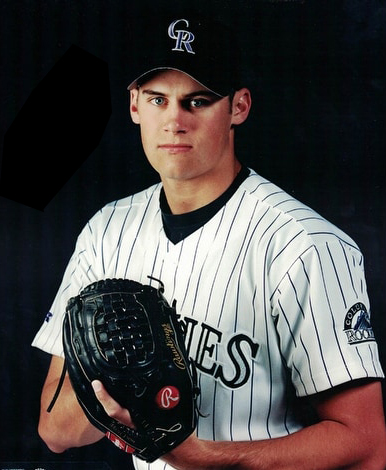 The SABR Rocky Mountain Chapter is pleased to announce that our 21st Annual Chapter Banquet will be held on Saturday, November 3. For the fourth consecutive year it will be held at Coors Field, home of the Colorado Rockies. The banquet is open to all SABR members and baseball fans.
Rocky Mountain SABR welcomes several special guests to this year's event, including Keynote Speaker Jamey Wright, former Rockies pitcher and the franchise's first No. 1 draft pick; Featured Speaker Doug Marino of AT&T Sportsnet; SABR Director Emily Hawks; and our Master of Ceremonies for the evening, former Rockies pitcher Jason Hirsh.
As usual, we will conduct our Silent Auction of baseball memorabilia and artifacts. We will reprise last year's popular book sale and feature a special sale of Rockies baseball cards. Tickets for the banquet are $65 per person and can be purchased online by visiting RMSABR.org and clicking on the "Banquet" tab. You may also mail a check to RMSABR Banquet, 5803 Orchard Creek Lane, Boulder, CO 80301. Please make checks payable to "Rocky Mountain SABR."
For more information, visit RMSABR.org.
---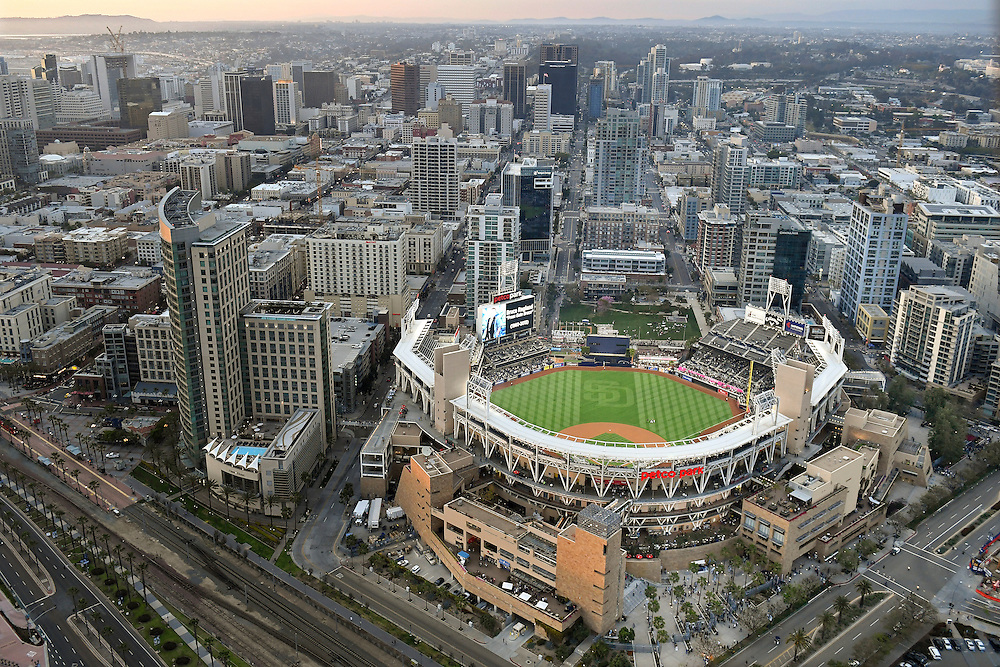 Save the date! SABR will be returning to San Diego for our 49th national convention on June 26-30, 2019, at the Manchester Grand Hyatt in downtown San Diego, California. Registration information and our special hotel room block will be available at SABR.org/convention in early 2019. The Padres are scheduled to play at home against the St. Louis Cardinals that weekend.
The Manchester Grand Hyatt is conveniently located within walking distance from Petco Park; our host hotel, a frequent host of baseball's Winter Meetings, features a spectacular waterfront resort-like setting with shopping, dining, and entertainment venues in abundance at the nearby Gaslamp Quarter. The San Diego Central Library's Sullivan Family Baseball Research Center, just a few blocks away, is home to the spectacular SABR Collection curated by our host chapter, the San Diego Ted Williams Chapter.
For more information on the SABR convention, visit SABR.org/convention.
---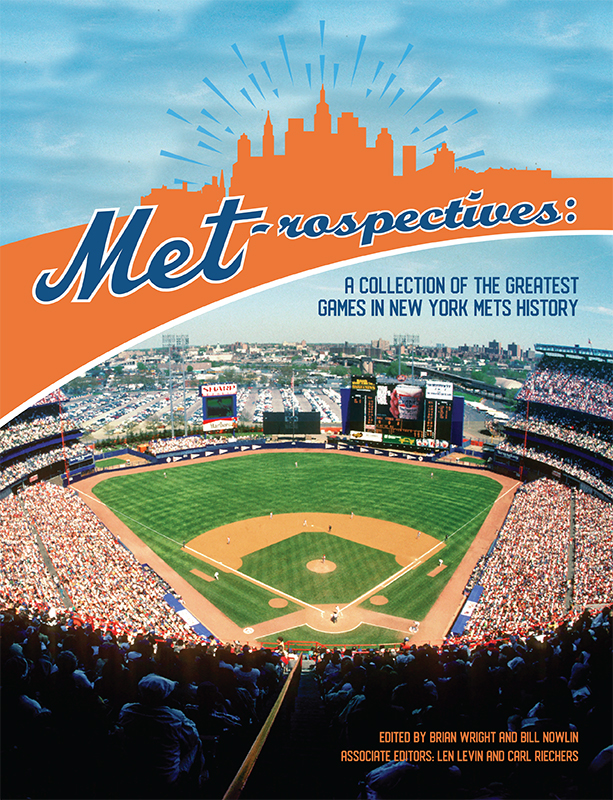 New York Mets fans can soak in some Amazin' memories with the newest book from the SABR Digital Library:
Met-rospectives: A Collection of the Greatest Games in New York Mets History
Edited by Brian Wright and Bill Nowlin
Associate Editors: Len Levin and Carl Riechers
ISBN (paperback): 978-1-943816-87-3, $14.95
ISBN (e-book): 978-1-943816-86-6, $9.99
139 pages, 8.5″ x 11″
Click here to read the full description at SABR.org.
SABR members, get this e-book for FREE!
SABR members will get discounted rates for all Digital Library publications, including many for free. Find all past titles in our collection at SABR.org/ebooks.
Having trouble downloading our e-books? To view PDF files on your computer, click here to download the free Adobe Reader software. Having trouble downloading e-books to your Kindle, Nook, Sony Reader or iPad? Click here for additional help.
---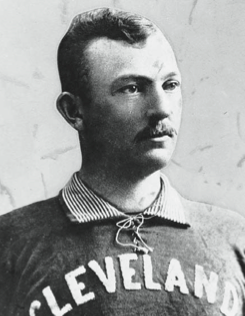 Join us for the SABR Cleveland 19th Century Baseball Interdisciplinary Symposium, which will take place on Saturday, November 10, 2018, from 9:00 a.m.-5:00 p.m. at the majestic Main Branch of the Cleveland Public Library in the heart of downtown Cleveland.
Click here to download a complete schedule (PDF). We hope to see you there!
---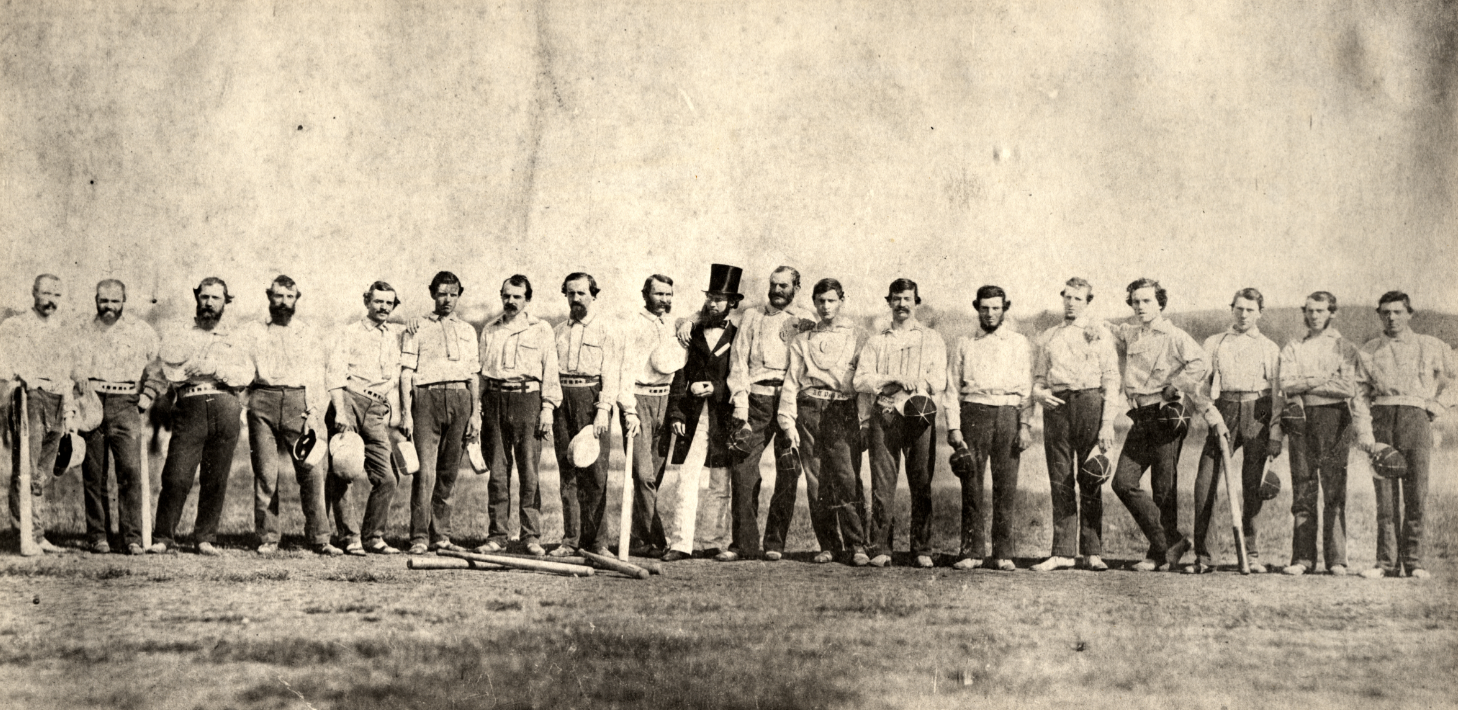 Our friends at Protoball.org are looking to hire a website developer/advisor with experience and expertise in the MediaWiki software to help out with general maintenance, organization of resources, helping to integrate new data that comes in (such as SABR member Bob Tholkes' repository of 5,000 pre-Civil War ballgames), and resolving any other technical issues or questions that pop up with their site from time to time.
The Protoball Project was established to help researchers and writers locate and refine primary data on the evolution and spread of ball play from ancient times to up to 1870, just before the first professional baseball league began.
This is a part-time remote position. If you are interested in applying, please contact Larry McCray at lmccray@mit.edu.
---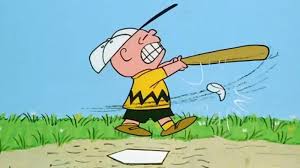 Five new biographies were posted this week as part of the SABR Baseball Biography Project, which brings us to a total of 4,656 published biographies. Here are the new bios published this week:
All new biographies can be found here: SABR.org/bioproj/recent
Search for any SABR biography: You can now visit sabr.org/bioproj_search to search for any player — or manager, executive, scout, spouse, broadcaster, or umpire — who appears in the SABR BioProject. You can also browse all of these BioProject categories and a lot more, including 300-game winners, Hall of Famers, 1960s All-Stars, or Negro Leaguers, at our Browse page: sabr.org/bioproj/browse.
Read all biographies from 20-Game Losers online: In 20-Game Losers (SABR, 2017), edited by Bill Nowlin and Emmet R. Nowlin, we told the stories of the pitchers who reached the ignomious milestone of 20 losses in a season — from Hall of Famers like Steve Carlton, Phil Niekro, and Old Hoss Radbourn to lesser-known hurlers like Mike Maroth, Brian Kingman, and Kaiser Wilhelm. All of the biographies that appeared in 20-Game Losers are now available to be read online at the SABR BioProject. To download the e-book edition of 20-Game Losers for free or get a 50% discount off the paperback edition, click here.
---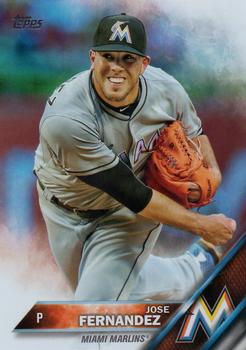 Eight new game stories were posted this week as part of the SABR Games Project. Here are the new game stories:
New Games Project stories can be found at SABR.org/gamesproject/recent. Find all published Games Project articles at SABR.org/GamesProject.
In addition, these stories from Sportsman's Park in St. Louis (SABR, 2017), edited by Gregory H. Wolf, were posted online this week:
To read more stories from this book online at the SABR Games Project, click here.
Get involved: Have memories of a game you attended? Or a game you watched that caught your interest? Write about it! Writing for the Games Project is an easy way to get involved as a SABR member. Find out how by reading the Games Project FAQs section or checking out the Authors' Guidelines. We have editors and fact checkers who are willing to help you write your first article.
Read all stories from No-Hitters online: In No-Hitters (SABR, 2017), edited by Bill Nowlin, we told the stories of the pitchers who threw no-hitters and the no-hitters they threw. All of the game stories that appeared in No-Hitters are now available to be read online at the SABR Games Project. To download the e-book edition of No-Hitters for free or get a 50% discount off the paperback edition, click here.

---
Behind the Numbers: Baseball SABR Style on SiriusXM, a radio show hosted by SABR President Vince Gennaro, is back for the Hot Stove League offseason at a new time, 4:00-5:00 p.m. ET on Sundays, on MLB Network Radio.
This week's guest is Neil Paine of FiveThirtyEight.
You can listen to archives of recent episodes on-demand on the SiriusXM Internet Radio App. Click here to learn more.
Behind the Numbers: Baseball SABR Style on SiriusXM focuses on examining and interpreting the statistical analysis that plays a critical role in baseball today. It airs weekly throughout the year on MLB Network Radio, available to subscribers nationwide on XM channel 89, Sirius channel 209, and on the SiriusXM Internet Radio App.
---
Please note: Only ONE entry per nomination will be considered (do not submit multiple nominations for the same award). For more information on SABR Awards, click here.

---
We've heard your feedback: Some of you have said you look forward to "This Week in SABR" every Friday, but sometimes there are just too many compelling articles and announcements to read every week. We're not complaining — hey, keep up the great work! — but we know the feeling. So in an effort to make the length of this newsletter more manageable to read, we'll summarize some of the repeating/recurring announcements in a special "In Case You Missed It (ICYMI)" section of "This Week in SABR".
Here are some major headlines from recent weeks that we don't want you to miss:
All previous editions of This Week in SABR can be found here: https://sabr.org/content/this-week-in-sabr-archives.
---
We'd like to welcome all of our new SABR members who have joined this week. You can find all Members-Only resources at members.sabr.org and the Membership Handbook can be downloaded here.
Please give these new members a warm welcome and help them make the most of their membership by giving them the opportunity to get involved in their local chapter or a research committee.
You can find contact information for any SABR member in the online membership directory (SABR.org/directory).
| Name | Hometown | | | Name | Hometown |
| --- | --- | --- | --- | --- | --- |
| John Brazzell | Boaz, KY | | | Katie Neipris | La Jolla, CA |
| Thomas Hartman | Philadelphia, PA | | | Matthew Potter | Indianapolis, IN |
| M. Shawn Hennessy | Tacoma, WA | | | Peter Rea | Rocky River, OH |
| Danny Kugler | Corvallis, OR | | | Sim Trotter | Dallas, TX |
| Christopher Morabito | Boise, ID | | | | |
---
Here are the new research committee updates this week:
Find all SABR research committee newsletters at SABR.org/research.
---
Here are the new regional chapter updates this week:
Visit SABR.org/chapters for more information on SABR regional chapters.
---
Here is a list of upcoming events on the SABR calendar:
All SABR meetings and events are open to the public. Feel free to bring a baseball-loving friend … and make many new ones! Check out the SABR Events Calendar at SABR.org/events.
---
Here are some recent articles published by and about SABR members:
Read these articles and more at SABR.org/latest.
---
This Week in SABR is compiled by Jacob Pomrenke. If you would like us to include an upcoming event, article or any other information in "This Week in SABR," e-mail jpomrenke@sabr.org.
Have trouble reading this e-mail? Click here to view this week's newsletter on the web.
Are you receiving our e-mails? "This Week in SABR" goes out by e-mail to all members on Friday afternoons. If they're not showing up, try adding "sabr.notes@sabr.org" to your contact list to ensure they show up in your inbox (and not the spam folder.)
---
Originally published: November 2, 2018. Last Updated: April 3, 2020.
https://sabr.org/wp-content/uploads/2020/03/research-collection4_350x300.jpg
300
350
admin
/wp-content/uploads/2020/02/sabr_logo.png
admin
2018-11-02 15:00:00
2020-04-03 14:38:17
This Week in SABR: November 2, 2018