This Week in SABR: April 19, 2019

Welcome to "This Week in SABR!" Click here to view this week's newsletter on the web. Here's what we've been up to as of April 19, 2019:
---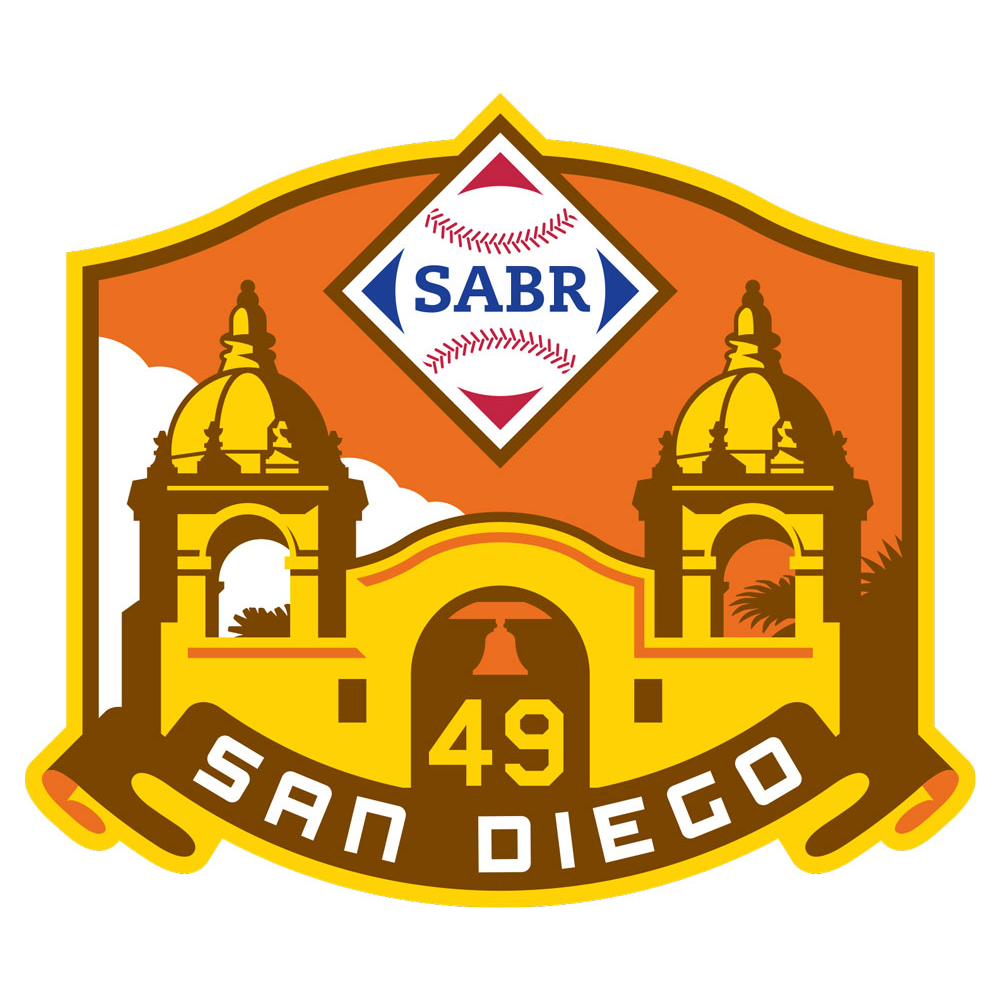 We're excited to announce the research presentations for SABR 49, which will be held June 26-30, 2019, at the Manchester Grand Hyatt in San Diego. Full research abstracts and presenter bios will be available soon, along with the detailed schedule of presentations.
All baseball fans are welcome to attend SABR 49. Early registration is available until May 6; click here to register.
Michael Bates, The Rise and Fall of Arnholt Smith
Jeremy Beer, The Life and Legend of Oscar Charleston: Getting to Know Baseball's Greatest Forgotten Player
Melissa (Missy) Booker, Dear Mr. Aaron
John J. Burbridge Jr., Trader Jack: The San Diego Years
John Carvalho, Trapped in America: How the Masanori Murakami Debacle Redefined U.S.-Japan Baseball Relations
Alan Cohen, San Diego Breaks Pacific Coast League Color Barrier
Robert F. Garratt, Kenesaw Mountain Landis and the Curious Incident of the Dog in the Night-time
Gordon Gattie, Gaylord Perry's 1978 NL Cy Young Season Reexamined
Mike Haupert, The Business of Being the Babe
Richard Hershberger, The Evolution of the Rules
Chuck Hildebrandt, Sweet! 16-Year-Old Players in Major League History
David Kaiser, Why Hall of Famers Were Not Enough: The Case of Peter and Horace Stoneham's Giants, 1929-37 and 1961-68
Steve Klein, The Afterlife of Hugh Fullerton: What Happened After the Black Sox Scandal
Herm Krabbenhoft, How Many Runs Did Ty Cobb Score in His ML Career?
Steve Krevisky, Haney and Harris: A collision in the 1949 PCL!
Allison Levin, A Return to Greatness: The Tumultuous History of the Bullpen Cart
Daniel Levitt, They Deserved Each Other: The Tempestuous New York Giants Ownership of Charles Stoneham, John McGraw, and Frank McQuade
Andy McCue, Don't get Big Ideas: The Pacific Coast League owners' quest for Major League status:
Rich Megraw, 'When All Hell Broke Loose': Race, Labor, and the Problem of Postwar 'Normalcy'
Katie Neipris, Nineteenth-Century Women in Baseball
Roberta J. Newman, We Love Baseball, Hotdogs, Apple Pie, and Chevrolet…and Beer, Cat Food, and Margarine: Baseball and Advertising in the Era of Mad Men
Mark Pankin, Baseball's Most Confounding Rule
Christopher J. Phillips, Behind the Numbers: The Untold History of Official Scorers
AJ Richard, You're Out! Girls Quit Baseball Due to Culture
Gary Sarnoff, The 1978 Padres
David W. Smith, Time Between Pitches: Cause of Long Games?
Bryan Soderholm-Difatte, Waiting in the Wings: Could Anyone Have Taken Down the 1960-64 Yankees?
Bill Staples Jr., Gentle Black Giants: A History of Negro Leaguers in Japan
Steve Steinberg, World War One & Free Agency: The Fateful 1918 Battle for Jack Quinn between the New York Yankees and the Chicago White Sox
Graham Tebbit, Foul Tip Impacts to Catchers' Masks in the American League East: A Study of Subconcussive Head Impacts to Catchers
Wayne M. Towers, MLB Relief Pitching from the 1920s through the 1950s: The Three Stepping Stones: Firpo Marberry; Johnny Murphy; and, Ellis Kinder
Steve Treder, 1946: Major League Baseball's 1491
For more information on SABR 49, or to register, visit SABR.org/convention.
---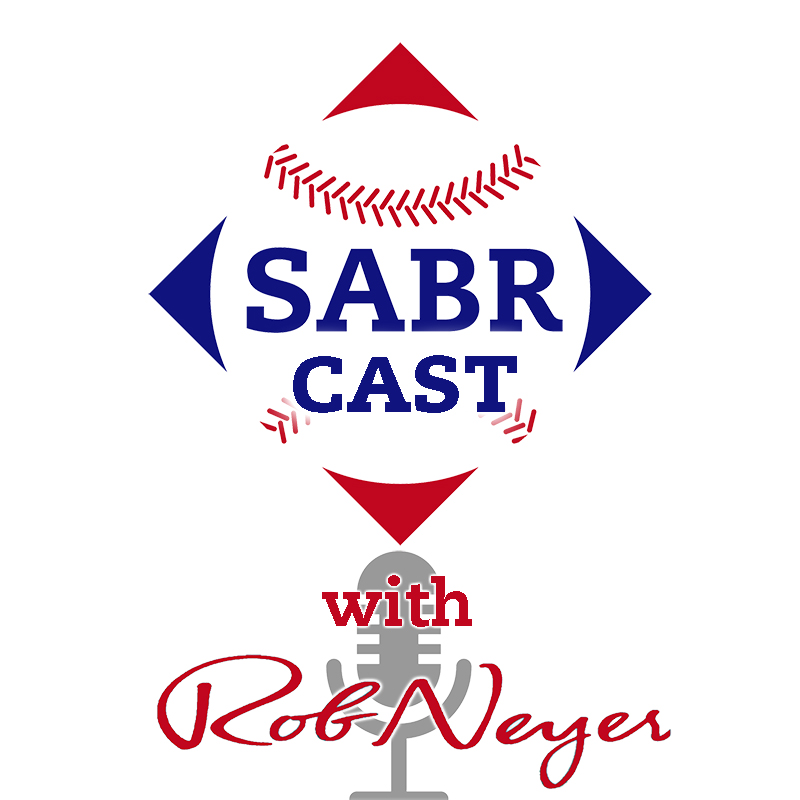 Listen to a new episode of SABRcast with Rob Neyer, a new weekly podcast hosted by award-winning author and longtime SABR member Rob Neyer.
Visit SABR.org/sabrcast to listen to Episode #3, which features interviews with Art Chou, General Manager/North America for Rapsodo, a leading developer of sports analytics technology; and Dr. Steven Cadavid, president and owner of KinaTrax and the principal developer of the company's markerless motion capture system.
Every week, SABRcast will feature insights and analysis of what's happening in modern baseball on and off the field, plus compelling interviews with figures from around the game — and music from The Baseball Project.
To learn more, visit SABR.org/sabrcast.
---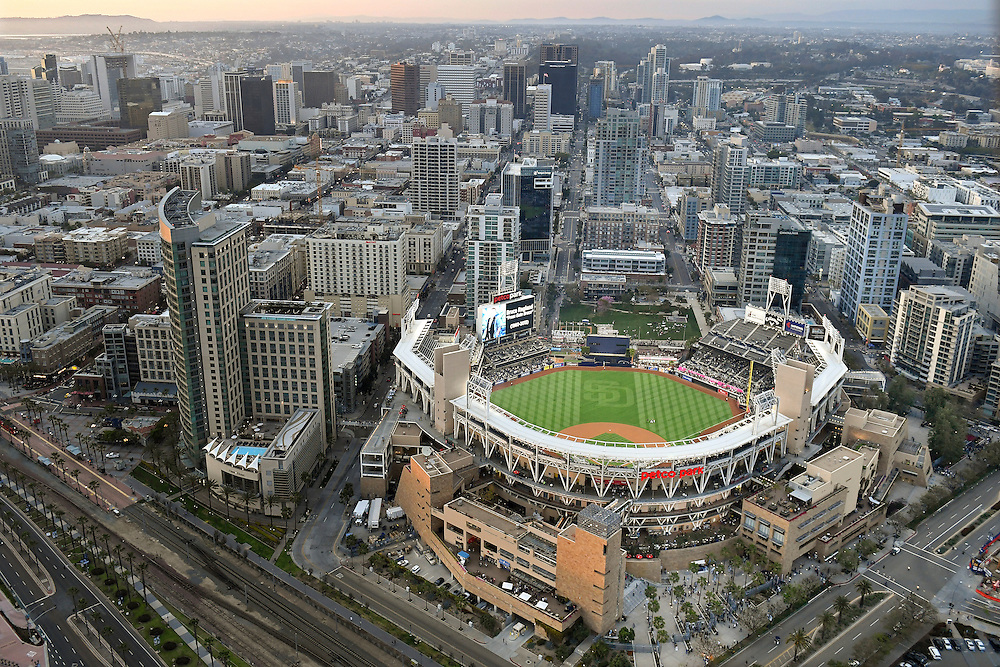 We hope you'll join us for what promises to be a spectacular SABR 49 convention this summer in San Diego. Conference and hotel registration is now available at SABR.org/convention.
Click here for more information on the SABR 49 All-Inclusive Package, Early-Bird Registration, and optional sessions. Click here to register for SABR 49.
Registration: Click here for complete information on the SABR 49 All-Inclusive Package, Early-Bird Registration, and optional sessions. Or click here to register for SABR 49! We're again offering a special All-Inclusive Package for the annual SABR convention. For the $369 all-inclusive rate, SABR members can get:
— Full registration to SABR 49 in San Diego (early-bird: $289; regular rate: $319)
— 1 ticket in the Upper Infield Reserved (1B) section to the Padres vs. Cardinals game on Friday, June 28 at Petco Park ($24 value)
— 1 ticket to the Awards Luncheon on Friday, June 28 ($70 value)
— 1 exclusive SABR 49 convention logo lapel pin
— 2 complimentary Continental breakfasts on Thursday and Friday mornings*
*The Continental breakfast benefit is

only

available when you register for the All-Inclusive Package.
Non-members can pay $399 for the All-Inclusive Package; the deadline to register is Monday, May 6, 2019.
Hotel: The special SABR group rate at the Manchester Grand Hyatt in San Diego of $224/night (single rate) or $254/night (double rate) is only available to registered convention attendees. After you register for the SABR 49 convention, you will receive an e-mail confirmation with details on how to book your hotel room at the SABR group rate. If you do not receive your confirmation email after registering, please contact Deb Jayne at djayne@sabr.org. There are a limited number of rooms in our group block, so be sure to register for SABR 49 early!
Awards Luncheon: SABR will host a special Awards Luncheon on Friday, June 28 at the Manchester Grand Hyatt in San Diego. The Awards Luncheon, which includes a meal, will feature the announcement of SABR's annual awards — including the Bob Davids Award, our highest honor. One ticket to the Awards Luncheon is included in the all-inclusive package or guest tickets are available for $70 when you register for SABR 49.
Research presentations: Click here to view the full list of research presentations at SABR 49.
Visit SABR.org/convention to learn more or to register for the SABR 49 convention.
---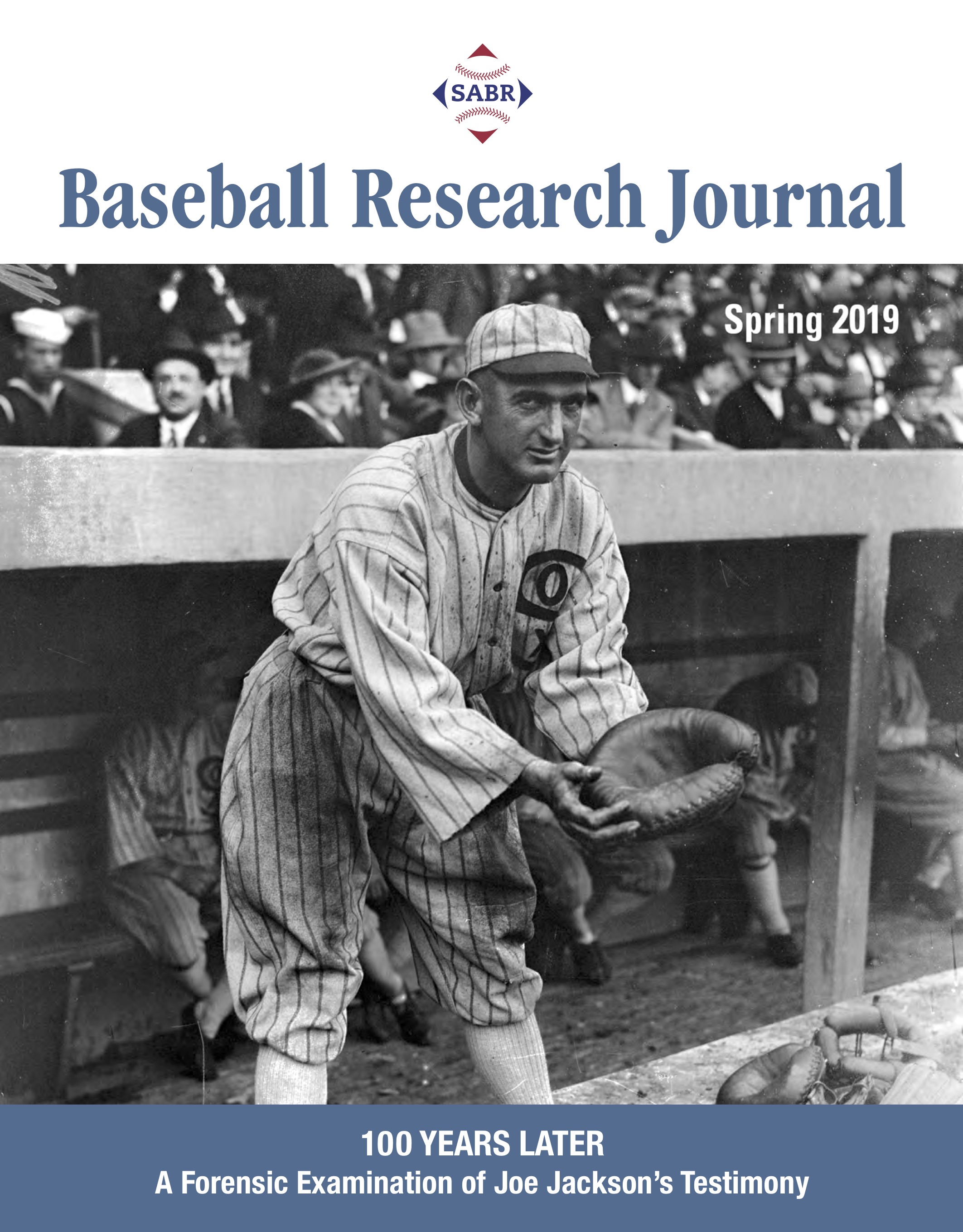 Good news! The Spring 2019 edition of the Baseball Research Journal has been mailed out to all SABR members.
Those of you who receive the print edition should find your BRJ arriving in the next two to four weeks. For digital subscribers, the e-book edition was delivered on Wednesday, April 10.
To learn more about contributing to a future SABR publication, click here.
We hope you enjoy reading the Spring 2019 Baseball Research Journal!
---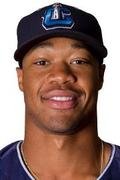 Cleveland Indians prospect Will Benson became the first Midwest League player in nearly two decades to hit four home runs in a single game, bashing four long balls — including a grand slam — and driving in eight runs for the Class A Lake County Captains on Thursday, April 18 at Classic Park in Eastlake, Ohio.
As Andrew Battifarano writes at MiLB.com, Benson hit a two-run homer to right field in the first inning, a solo homer to right-center in the third, a grand slam (on the 10th pitch of his at-bat) in the fourth, and a solo homer in the sixth. Benson had an opportunity to become the first minor-league player since Dick Lane in 1948 to hit five home runs in a game, but he struck out in his final at-bat in the eighth inning.
Benson's 4-HR game is the first in the Midwest League since Garrett Jones of the Quad Cities River Bandits in 2002 and the fifth in league history, joining Garrett Jones (2002), Eric Battersby (1999), Mike Bishop (1978), and Bobby Smith (1959).
Click here for a comprehensive list of all 4-HR games in professional baseball history at SABR.org.
SABR founding member Bob McConnell first published the list in The Minor League Research Journal, Vol. 2 in 1997. It was updated in his landmark book, Going for the Fences: The Minor League Home Run Record Book (2009), and is now maintained online at SABR.org.
---
The 11th annual Frederick Ivor-Campbell 19th Century Base Ball Conference will be held April 26-27, 2019, at the Baseball Hall of Fame in Cooperstown, New York.
The 2019 conference will be highlighted by a keynote address from baseball historian Joanne Hulbert, along with a panel discussion on "The Birth of Baseball Cards" with John Thorn, Peter Devereaux, Tom Shieber, and Jeff Katz; a special presentation by Richard Hershberger on "The Evolution of Baseball Rules"; a Member Spotlight interview of Priscilla Astifan by Bob Bailey; plus book signings, research presentations, and a welcome dinner.
To learn more, visit SABR.org/ivor-campbell19c.
---
SABR members, pay attention to the e-mail address that you have on file with SABR; you should have received messages on Tuesday, April 9 and April 16 with a link to vote online in the 2019 SABR Board of Directors election. The poll will close at 11:59 p.m. Mountain Standard Time on Tuesday, April 23.
You can read the candidate biographies, along with full descriptions of the positions and responses the candidates made to a series of questions, in the 2019 SABR Election Guide which is available for download below:
Download the 2019 SABR Election Guide here (PDF)
When you vote, you will find two items on the 2019 Board of Directors ballot: the election of the SABR President and two (2) Director's positions — please rank the Director candidates in order of preference. The candidates are:
For President
For Director (2)

Chris Dial
Allison Levin
Bill Nowlin
The only way to vote online is through the link you will receive by e-mail. All e-mails will come from the address tellers@sabr.org.
Members who did not have an e-mail address on file with SABR as of April 1, 2019, will receive a paper ballot in the mail. Please do not vote online and send in the paper ballot; if you do, the paper ballot will be discarded, and only the online vote will count.
If you would like to register your e-mail address on file with SABR so you can vote online (and also receive our "This Week in SABR" newsletter on Fridays), please contact Membership Director Deb Jayne at djayne@sabr.org.
---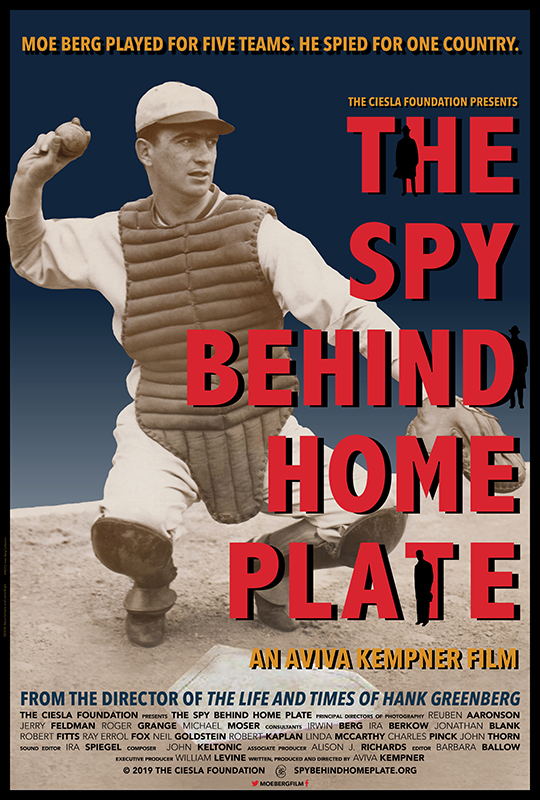 We are pleased to host a special screening of the new documentary film, Moe Berg: The Spy Behind Home Plate, at SABR 49 in San Diego with filmmaker Aviva Kempner.
The film will be screened on the evening of Thursday, June 27 during SABR 49 in San Diego. The event will be open to all SABR convention attendees.
In this first ever feature-length documentary about the enigmatic Berg, Kempner focuses her camera on a little-known Jewish hero. From the streets of Newark to five major-league teams during baseball's Golden Age to his secret life spying for the OSS during World War II, Berg's improbable story is told with rare historical footage and revealing interviews with family and an All-Star roster from the worlds of history, sports and spy craft. To learn more about the film or to view a trailer, visit spybehindhomeplate.org.
For more information on SABR 49, or to register, visit SABR.org/convention.
---

AmazonSmile is an easy way to give back to SABR through online purchases made on Amazon.com. AmazonSmile will donate a portion of the purchase price of your eligible Amazon purchases to SABR.
Click here to learn more about supporting SABR through AmazonSmile.
Millions of Amazon products are eligible for donations and are marked "Eligible for AmazonSmile" on their product detail page. Remember, you must visit the AmazonSmile site (smile.amazon.com) first in order for your purchases to be eligible for donations.
---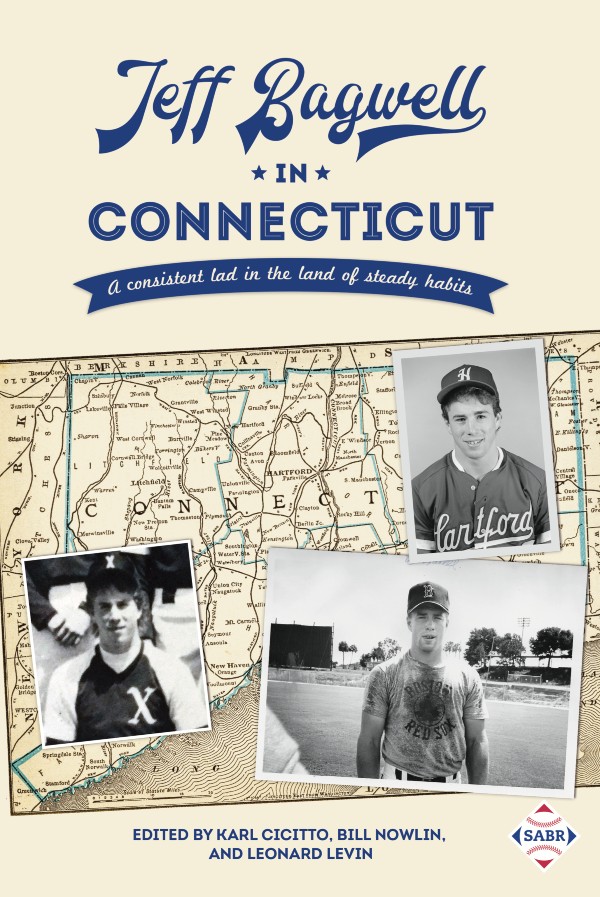 The Nutmeg State celebrates a Hall of Fame hometown hero in our newest book from the SABR Digital Library:
Jeff Bagwell in Connecticut:
A Consistent Lad in the Land of Steady Habits
Edited by Karl Cicitto, Bill Nowlin, and Len Levin
ISBN (paperback: 978-1-9438-1697-2, $19.95
ISBN (e-book): 978-1-9438-1696-5, $6.99
250 pages, 8.5″ x 11″
Click here to read the full description at SABR.org.
SABR members, get this e-book for FREE!
To see all titles in the SABR Digital Library, visit SABR.org/ebooks.
Having trouble downloading our e-books? To view PDF files on your computer, click here to download the free Adobe Reader software. Having trouble downloading e-books to your Kindle, Nook, Sony Reader or iPad? Click here for additional help.
---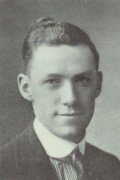 One new biography was posted this week as part of the SABR Baseball Biography Project, which brings us to a total of 4,848 published biographies. Here is the new bio published this week:
All new biographies can be found here: SABR.org/bioproj/recent
Search for any SABR biography: You can now visit sabr.org/bioproj_search to search for any player — or manager, executive, scout, spouse, broadcaster, or umpire — who appears in the SABR BioProject. You can also browse all of these BioProject categories and a lot more, including 300-game winners, Hall of Famers, 1960s All-Stars, or Negro Leaguers, at our Browse page: sabr.org/bioproj/browse.
---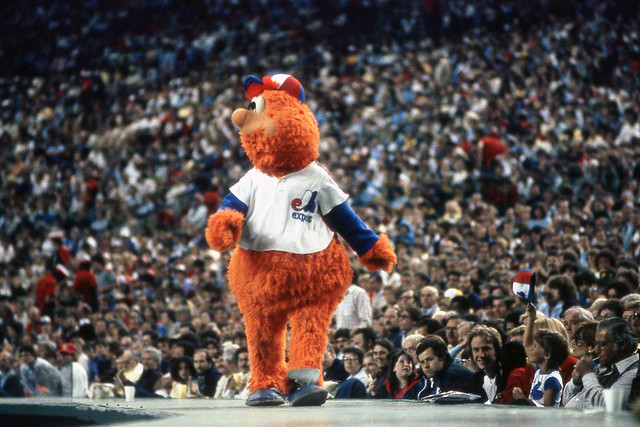 Three new game stories were posted this week as part of the SABR Games Project. Here are the new game stories:
New Games Project stories can be found at SABR.org/gamesproject/recent. Find all published Games Project articles at SABR.org/GamesProject.
Get involved: Have memories of a game you attended? Or a game you watched that caught your interest? Write about it! Writing for the Games Project is an easy way to get involved as a SABR member. Find out how by reading the Games Project FAQs section or checking out the Authors' Guidelines. We have editors and fact checkers who are willing to help you write your first article.
---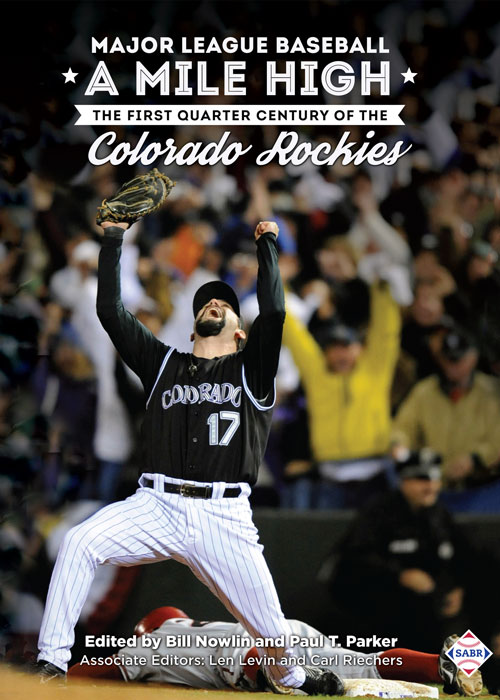 In Major League Baseball A Mile High: The First Quarter Century of the Colorado Rockies, published by SABR in 2018 and edited by Bill Nowlin and Paul T. Parker, we told the story of the first 25 years of the major-league baseball team in Denver.
All game stories that appeared in the Colorado Rockies book can now be read online at the SABR Games Project. Included are recaps of the Rockies' memorable debut at Mile High Stadium in 1993, the opening of Coors Field in 1995, the wacky game when the winning pitcher was the catcher in 2000, the start of a "Rocktober" run in the 2007 wild-card tiebreaker, Ubaldo Jimenez's historic no-hitter in 2010, Nolan Arenado's "cycle for the ages" in 2017, and more.
All of the biographies in Major League Baseball A Mile High are also available to be read online at the SABR BioProject.
Click here to download a free e-book edition or get 50% off the paperback edition of Major League Baseball A Mile High.
To view more books at the SABR Digital Library, visit SABR.org/ebooks.
---
Behind the Numbers: Baseball SABR Style on SiriusXM, a radio show hosted by SABR President Vince Gennaro, will air in April at a new time. Listen in from 8:00-9:00 p.m. ET on SATURDAY, April 20 on MLB Network Radio.
This week's guests are Zach Crizer of Baseball Prospectus and Ben Valenta, Fox Sports Senior Vice President of Strategy & Consumer Insights.
You can also listen to archives of recent episodes on-demand on the SiriusXM Internet Radio App. Click here to learn more.
Behind the Numbers: Baseball SABR Style on SiriusXM focuses on examining and interpreting the statistical analysis that plays a critical role in baseball today. It airs weekly throughout the year on MLB Network Radio, available to subscribers nationwide on XM channel 89, Sirius channel 209, and on the SiriusXM Internet Radio App.
---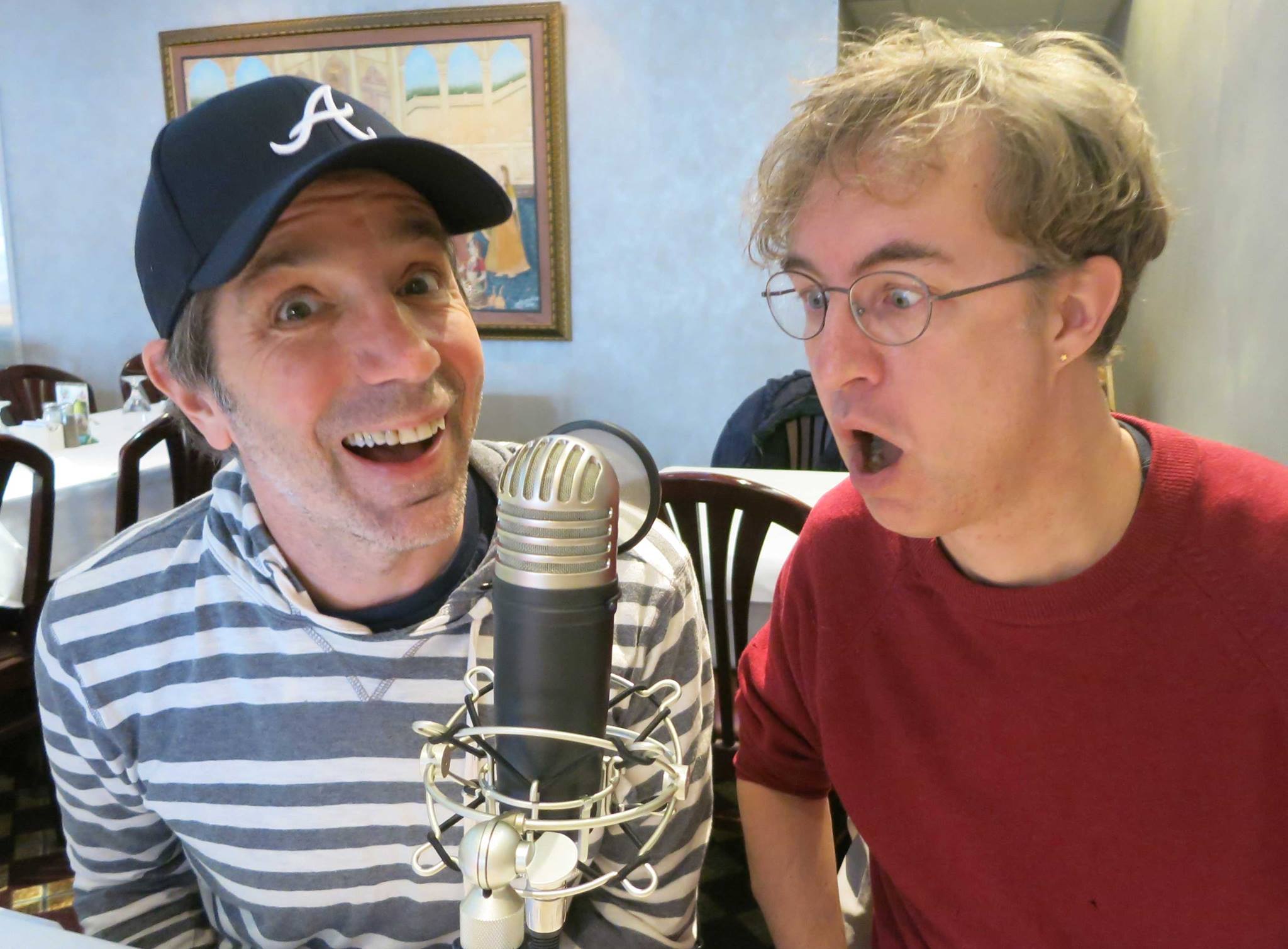 SABR's Baseball and the Media Committee welcomes you to The Baseball Buffet, our monthly roundtable podcast focusing on recent baseball events, the media's coverage of the national pastime, and more.
Our buffet of baseball commentators include Andie Giafaglione, Thom Henninger, Chuck Hildebrandt, Stuart Shea, and host Jim Walker. Each podcast runs about 20-25 minutes, a length which fits quite nicely as a quick listen into your own lunch schedule.
Listen now to the April 2019 episode: This time around, we look the impact of player extension mania on Major League baseball, examine just how poorly umpires call balls and strikes, and recall some of the daffier ballpark promotions. We finish as always with some tasty last bites. (25:48)
You can now listen to Baseball Buffet on your favorite podcast apps! Have every episode delivered each month fresh, hot and spicy, just the way you like it, on Apple Podcasts, Stitcher, Spotify, TuneIn, and such popular aftermarket apps as The Podcast App (Android & iOS); and Overcast, Castro, and RSSRadio (all iOS only). And you can always enjoy the show on your computer by visiting SoundCloud.com and searching for Baseball Buffet.
---
We've heard your feedback: Some of you have said you look forward to "This Week in SABR" every Friday, but sometimes there are just too many compelling articles and announcements to read every week. We're not complaining — hey, keep up the great work! — but we know the feeling. So in an effort to make the length of this newsletter more manageable to read, we'll summarize some of the repeating/recurring announcements in a special "In Case You Missed It (ICYMI)" section of "This Week in SABR".
Here are some major headlines from recent weeks that we don't want you to miss:
All previous editions of This Week in SABR can be found here: https://sabr.org/content/this-week-in-sabr-archives.
---
We'd like to welcome all of our new SABR members who have joined this week. You can find all Members-Only resources at members.sabr.org and the Membership Handbook can be downloaded here.
Please give these new members a warm welcome and help them make the most of their membership by giving them the opportunity to get involved in their local chapter or a research committee.
You can find contact information for any SABR member in the online membership directory (SABR.org/directory).
| Name | Hometown | | | Name | Hometown |
| --- | --- | --- | --- | --- | --- |
| Dylan Barrett | Storrs, CT | | | Gene Loparco | Altamont, NY |
| Thomas Bevilacqua | Tallahassee, FL | | | Denise Malan | Overland Park, KS |
| Dan Ferguson | Wichita, KS | | | Brian Rabuffetti | Boston, MA |
| Larry Gramling | Tolland, CT | | | Jason Reeves | Smyrna, GA |
| Jenn Halter | San Diego, CA | | | Steven Rudner | Ardmore, PA |
| Simon Hershey | Pasadena, CA | | | Wayne Stewart | Amherst, OH |
| Scott Kaplanides | Albuquerque, NM | | | Matt Stine | Portland, OR |
| Jim Koch | Chicago, IL | | | Nathaniel Sunshine | Golden, CO |
| Trace Levos | San Antonio, TX | | | Robert Wilks | Oakland, TN |
---
Here are the new research committee updates this week:

Find all SABR research committee newsletters at SABR.org/research.
---
Here are the new regional chapter updates this week:
Visit SABR.org/chapters for more information on SABR regional chapters.
---
Here is a list of upcoming events on the SABR calendar:
All SABR meetings and events are open to the public. Feel free to bring a baseball-loving friend … and make many new ones! Check out the SABR Events Calendar at SABR.org/events.
---
Here are some recent articles published by and about SABR members:
Read these articles and more at SABR.org/latest.
---
This Week in SABR is compiled by Jacob Pomrenke. If you would like us to include an upcoming event, article or any other information in "This Week in SABR," e-mail jpomrenke@sabr.org.
Have trouble reading this e-mail? Click here to view this week's newsletter on the web.
Are you receiving our e-mails? "This Week in SABR" goes out by e-mail to all members on Friday afternoons. If they're not showing up, try adding "sabr.notes@sabr.org" to your contact list to ensure they show up in your inbox (and not the spam folder.)
---
Originally published: April 19, 2019. Last Updated: April 3, 2020.
https://sabr.org/wp-content/uploads/2020/03/research-collection4_350x300.jpg
300
350
admin
/wp-content/uploads/2020/02/sabr_logo.png
admin
2019-04-19 15:00:00
2020-04-03 14:38:16
This Week in SABR: April 19, 2019