This Week in SABR: February 14, 2020

Welcome to "This Week in SABR!" Click here to view this week's newsletter on the web. Please note: The SABR office will be closed on Monday, February 17 for the Presidents Day holiday. Here's what we've been up to as of February 14, 2020:
---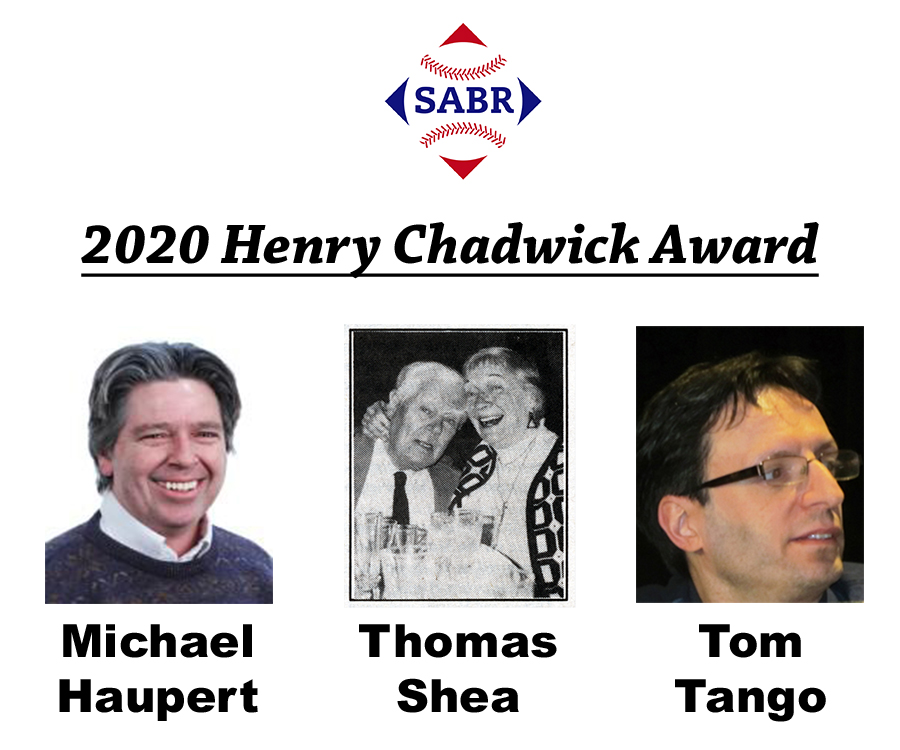 SABR is pleased to announce the 2020 recipients of the Henry Chadwick Award, established to honor the game's great researchers — historians, statisticians, annalists, and archivists — for their invaluable contributions to making baseball the game that links America's present with its past.
The 2020 recipients of the Henry Chadwick Award are:
Michael Haupert (1961 – ), who is responsible for much of our growing knowledge of the history of the business of baseball, particularly as it relates to player salaries; his salary data along with his other primary research and published insights have become indispensable for business of baseball historians.
Thomas Shea (1904-1995), one of the 16 founding members of SABR, who was devoted to collecting biographical details on players, umpires, and other personnel, and was a major contributor to early baseball encyclopedias.
Tom Tango (1968 – ), MLB's Senior Database Architect of Stats who created the Marcel projection system, was the primary developer of FIP and wOBA, and co-authored The Book: Playing the Percentages in Baseball.
Click here to read the full announcement at SABR.org.
For a complete list of Chadwick Award winners, click here.
---
You still have time to register for the ninth annual SABR Analytics Conference on March 13-15, 2020, at the Renaissance Phoenix Downtown in Arizona, where we'll bring together the top minds in the baseball analytics community to discuss, debate and share insightful ways to analyze and examine the great game of baseball.
Regular registration is only available for one more week, until 11:59 p.m. MST on Friday, February 21, so register now to join us!
The Analytics Conference schedule consists of a combination of Guest Speakers, Panels, and Research Presentations — plus the unique Diamond Dollars Case Competition, in which undergraduate, graduate and law school students from across the country analyze and present a real baseball operations decision.
Our featured speakers at the 2020 SABR Analytics Conference are expected to include: MLB Network host Brian Kenny; T.J. Barra, Jason Bernard, Greg Cain, Ben Jedlovec, Clay Nunnally, and Daren Willman of Major League Baseball; Rob Arthur of Baseball Prospectus; Eno Sarris of The Athletic; Jay Jaffe of FanGraphs; Arizona Diamondbacks broadcaster Mike Ferrin and coach Jonny Gomes; Chicago Cubs mental skills coordinator John Baker; SABRcast host Rob Neyer; Intangibles author Joan Ryan; former SABR Board President Vince Gennaro; Meredith Wills of SportsMEDIA Technology, Seth Daniels of Rapsodo; and more. Click here to learn more about our featured speakers.
Please note: All speakers are subject to change depending on availability.
Programming will begin on the afternoon of Friday, March 13 and will run through Sunday afternoon on March 15. A large block of rooms for SABR Analytics Conference attendees is available on Friday, Saturday, and Sunday nights.
For more information on the 2020 SABR Analytics Conference, or to register, visit SABR.org/analytics.
---
The SABR Nominating Committee is now seeking nominations for candidates for the 2020 elections. To be eligible for the Board of Directors, candidates must have been members of the Society for at least the preceding four years. The deadline for nominations is February 28, 2020.
The offices to be filled:
Vice President (2-year term; currently Leslie Heaphy)
Treasurer (3-year term; currently F.X. Flinn)
Director (3-year term; currently Emily Hawks)
Nominees must prepare a Candidate Statement Form following guidelines that will be available from any Nominating Committee member and must be received by the Nominating Committee chair no later than March 27, 2020.
Self-nominations are welcome. If you would like to nominate yourself or another candidate or suggest a question for the candidates, contact Nominating Committee chair Anthony Salazar at salazar8017@yahoo.com.
---
Join us in Baltimore to celebrate a special occasion this summer: SABR's 50th annual convention! Conference and hotel registration for SABR 50 — scheduled for July 15-19, 2020, at the Hyatt Regency Inner Harbor in Baltimore — is now available at SABR.org/convention.
Click here for complete details on the SABR 50 All-Inclusive Package, Early-Bird Registration, and optional sessions. Or click here to register for SABR 50.
Attendees at our SABR 50 convention this summer in Baltimore will have a special opportunity to visit Camden Yards for an exclusive Day at the Ballpark session on the morning of Thursday, July 16 to hear from Baltimore Orioles executives and players. Guest speakers and more details will be announced later this spring. Access to the Day at the Ballpark session at Camden Yards is included in your registration for SABR 50. We'll return to Camden Yards on Friday night for a game between the Orioles and Tampa Bay Rays.
Our featured speakers for SABR 50 are expected to include:
Tim Kurkjian, ESPN analyst, author of three baseball books, and Maryland native
Janet Marie Smith, who oversaw the building of Camden Yards and the revitalization of Baltimore's waterfront
Sig Mejdal, Baltimore Orioles Vice President and Assistant GM
Click on a link below for more information about SABR 50.
Visit SABR.org/convention to learn more.
---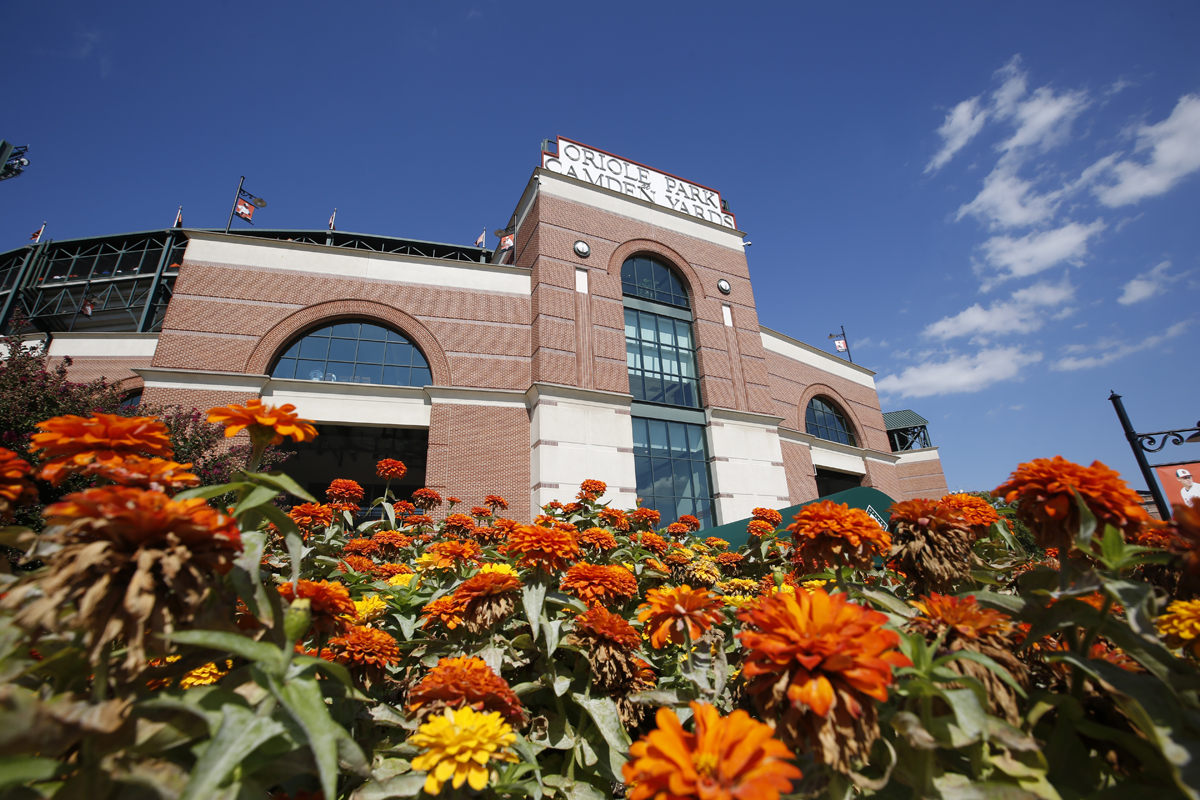 SABR invites all members to present their research findings to their colleagues attending SABR 50, the 2020 annual convention in Baltimore. Oral presentations are expected to last 20 minutes, followed by a five minute question-and-answer period. Posters will be presented, with the author on-hand to discuss the work, during a poster session of 60 minutes and they will remain on display throughout the convention.
Through on-site judging, the most highly-regarded presentations will receive the Doug Pappas Award for best oral presentation and the SABR Convention Poster Presentation Award for best poster presentation. 
SABR 50 will be held July 15-19, 2020, at the Hyatt Regency Inner Harbor in Baltimore. Early registration rates and hotel information are now available at SABR.org/convention.
---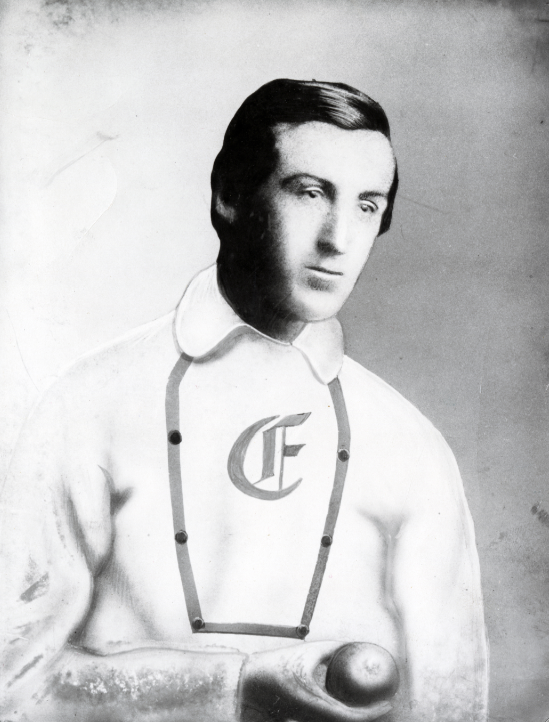 It's time to start the ball rolling as we choose our Overlooked 19th Century Baseball Legend of the year.
Last year, Jim Creighton (pictured at right) joined previous winners Pete Browning (2009), Hall of Famer Deacon White (2010), Harry Stovey (2011), Bill Dahlen (2012), Ross Barnes (2013), Daniel Lucius "Doc" Adams (2014), Tony Mullane (2015), Jack Glasscock (2016), Bob Caruthers (2017), and Dummy Hoy (2018) as SABR's Overlooked 19th Century Baseball Legends.
The preliminary voting process, which we call the Overlooked Primary Election, will consist of each voter selecting 10 names from the list of 26 candidates. The top 10 will be presented to the SABR membership later this spring, when all members will be able to vote in the final election. The winner will be announced at the SABR 50 convention this summer in Baltimore.
Click here to download a PDF file with the 26 candidates for 2020 and a brief explanation of their baseball accomplishments and/or contributions to our national pastime. The voting in the Overlooked Primary Election will end at 11:59 p.m. MST on Monday, March 2, 2020.
To vote in the Primary Election, you must be a member of the Nineteenth Century Committee. Click here to join the group and then you can request a copy of the ballot from Adam Darowski.
---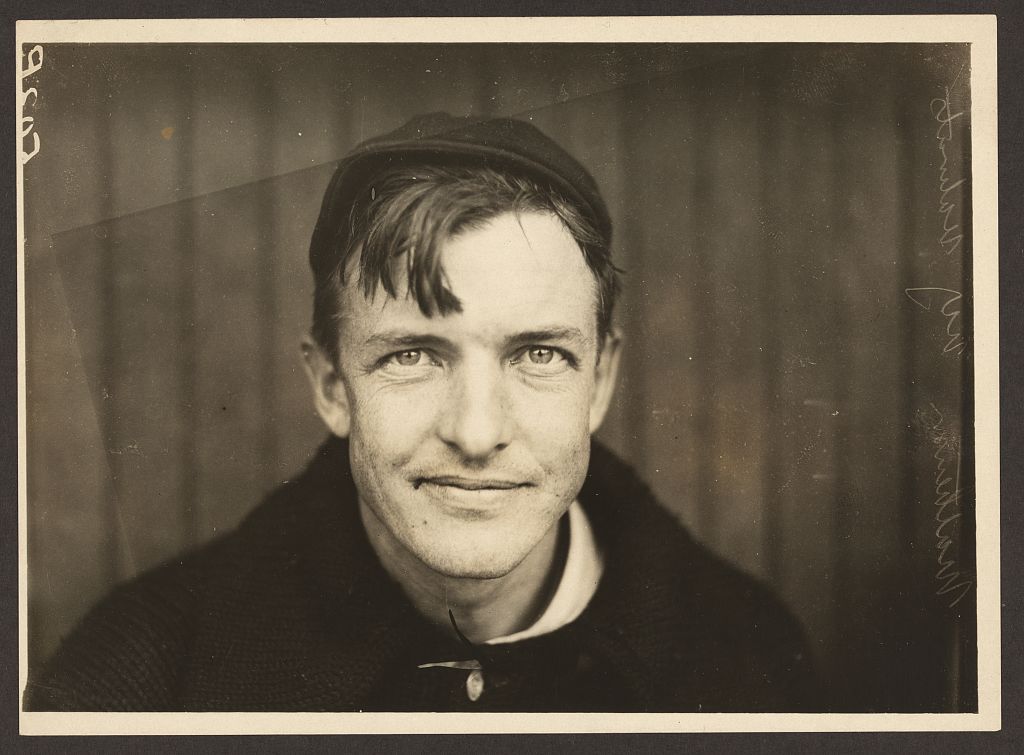 Each year, SABR's Deadball Era Committee presents the Larry Ritter Book Award to recognize the best new baseball book primarily set in the Deadball Era that was published during the previous calendar year. The Ritter Award is presented during the Deadball Committee's meeting at the annual SABR convention.
Here is the list of Ritter Award nominees for 2020:
Oscar Charleston: The Life and Legend of Baseball's Forgotten Player, by Jeremy Beer (University of Nebraska Press)
The Last At-Bat of Shoeless Joe: A Novel, by Granville Wyche Burgess (Chickadee Prince Books)
James T. Farrell and Baseball: Dreams and Realism on Chicago's South Side, by Charles DeMotte (University of Nebraska Press)
The 1919 Black Sox Scandal, by Dan Helpingstine (Arcadia Publishing)
Baseball Gods in Scandal: Ty Cobb, Tris Speaker, and the Dutch Leonard Affair, by Ian S. Kahanowitz (Summer Game Books)
Reflections on the 1919 Black Sox: Time To Take Another Look, by Gary L. Livicari (independently published)
Baseball Epic: Famous and Forgotten Lives of the Dead Ball Era, by Jason Novak (Coffee House Press)
Shoeless Joe and the Baseball Scandal of 1919, by Robert Sterling (independently published)
Click here to read the full announcement at SABR.org.
---
For those of you whose memberships expired recently, there's still a little time left to renew and be a part of the SABR community again in 2020. If you've already renewed, we thank you for your support and look forward to another exciting year ahead.
Renew now to receive the Spring 2020 edition of the Baseball Research Journal, plus discounts on registration to the 2020 SABR Analytics Conference and SABR 50 in Baltimore, and a lot more! Please note: We MUST receive your dues by February 28, 2020, in order for you to receive the upcoming BRJ.
Here's how to renew: You can renew your membership online at the SABR Store; by phone at (602) 496-1463; or by mailing this downloadable PDF form and your payment to the SABR office at Cronkite School at ASU, 555 N. Central Ave. #416, Phoenix, AZ 85004.
Dues are the same as they have been in recent years. SABR memberships are available on annual, multi-year, or monthly subscription basis. Annual and monthly subscription memberships now auto-renew for your convenience. Young Professional memberships are for ages 30 and under. Senior memberships are for ages 65 and older. Student memberships are available to currently enrolled middle/high school or full-time college/university students. Click here for a full list of SABR membership benefits.
---
The 11th annual Frederick Ivor-Campbell 19th Century Base Ball Conference will be held April 24-25, 2020, at the Baseball Hall of Fame in Cooperstown, New York.
Note: Space is extremely limited and some research presentations will be double-tracked. On the final page of your registration form, please indicate your preferred choice of Research Presentation for each of the six pairs that are double-tracked.
Registration: Click here to download the registration form (PDF). Registrations can be accepted by mail only: send BOTH completed 19th Century Base Ball Conference registration forms to: Peter Mancuso, 6970 Ely Road, New Hope, PA 18938. Enclose your personal check for the appropriate amount and make payable to "SABR," with "Fred 19cBB Conference" written on the check's memo line.
Cost: Conference registration is $65 per person, including the Saturday luncheon. Tickets for the optional Friday evening Welcoming Dinner ($45) at Templeton Hall and Saturday evening Post-Conference Gathering ($35) at the historic Otesaga Hotel can also be purchased in advance for you or a guest. Anyone who wishes to purchase an extra ticket for a guest to attend the Saturday luncheon only ($35) can also do so.
RSVP: Please mail your registration form no later than February 28. Registration is limited to the first 100 people to sign up, so please register early!
Contact: For questions, or if you miss the registration mailing deadline, contact Peter Mancuso at peterplus4@earthlink.net to see if space is still available.
The 2020 conference will be highlighted by a keynote address from Major League Baseball's Official Historian John Thorn, along with a panel discussion on National League president William Hulbert with Jack Bales, Richard Hershberger, Bill Lamb, and moderator Bill Ryczek; a special presentation by David Block on "Baseball's Origins: A Progress Report"; a Member Spotlight interview of Tom Gilbert by Bob Bailey; plus book signings, research presentations, and a welcome dinner.
For more information, or to register, visit SABR.org/ivor-campbell19c.
---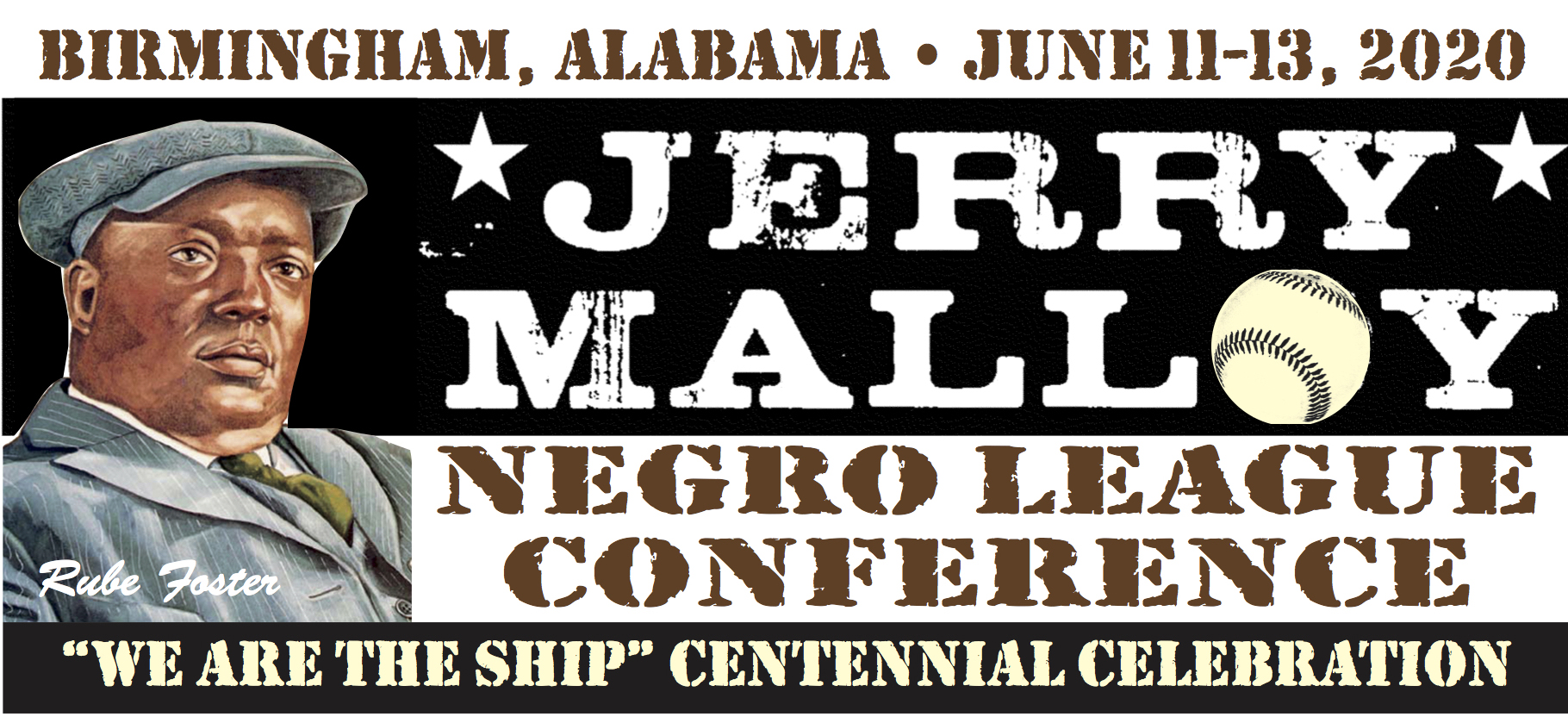 Registration is now open for the SABR Jerry Malloy Negro League Conference on June 11-13, 2020, at the Sheraton Birmingham Hotel in Birmingham, Alabama. All baseball fans are welcome to attend.
One hundred years ago, the Negro National League of Professional Base Ball Clubs (NNL) was established as a viable option for professional Black athletes barred from the all-White major leagues to showcase their talents. In 2020, SABR's Negro Leagues Research Committee will celebrate their pleasure, passion, and purpose-driven path to athletic glory and honor with a centennial celebration at the annual Malloy Conference in Birmingham.
To learn more, visit SABR.org/malloy.
---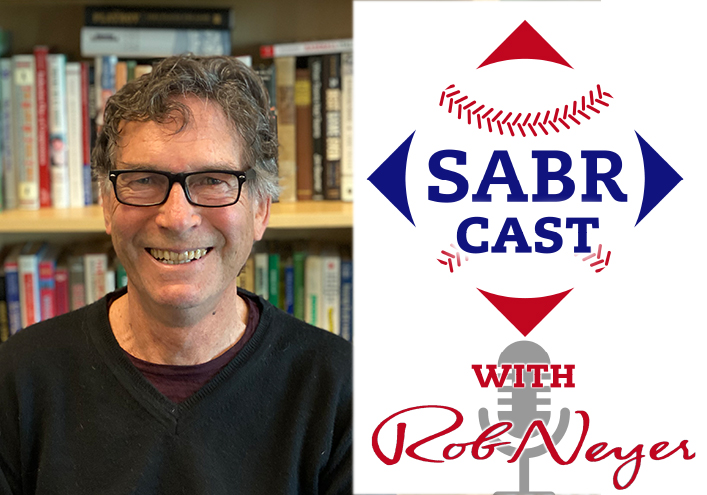 Listen to a new episode of SABRcast with Rob Neyer, a new weekly podcast hosted by award-winning author and longtime SABR member Rob Neyer.
Visit SABR.org/sabrcast to listen to Episode #46 — our guest this week is Mark Rucker, a photographic historian and founder of Transcendental Graphics and The Rucker Archive, which provide access to rare and surprising sports images from the past two centuries. He was co-founder of SABR's Nineteenth Century Research Committee with John Thorn and has been involved in publishing since the mid-1970s. He served as the Visual Consultant for Ken Burns' Baseball documentary series and collaborated notably with Peter C. Bjarkman on Smoke: The Romance And Lore Of Cuban Baseball and many other books.
Subscribe to SABRcast on your favorite podcast networks, including Apple Podcasts, Spotify, Stitcher, or Google Play, and listen to each episode as soon as it's released on Mondays. To learn more, visit SABR.org/sabrcast.
---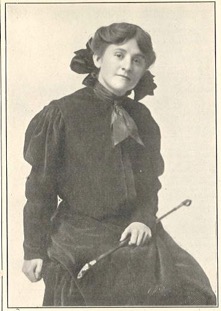 Four new biographies were posted this week as part of the SABR Baseball Biography Project, which brings us to a total of 5,087 published biographies. Here are the new bios published this week:
All new biographies can be found here: SABR.org/bioproj/recent
Search for any SABR biography: You can now visit sabr.org/bioproj_search to search for any player — or manager, executive, scout, spouse, broadcaster, or umpire — who appears in the SABR BioProject. You can also browse all of these BioProject categories and a lot more, including 300-game winners, Hall of Famers, 1960s All-Stars, or Negro Leaguers, at our Browse page: sabr.org/bioproj/browse.
---
Four new game stories were posted this week as part of the SABR Games Project. Here are the new game stories:
New Games Project stories can be found at SABR.org/gamesproject/recent. Find all published Games Project articles at SABR.org/GamesProject.
Get involved: Have memories of a game you attended? Or a game you watched that caught your interest? Write about it! Writing for the Games Project is an easy way to get involved as a SABR member. Find out how by reading the Games Project FAQs section or checking out the Authors' Guidelines. We have editors and fact checkers who are willing to help you write your first article.
Read all stories from Wrigley Field greatest games book online: In Wrigley Field: The Friendly Confines at Clark and Addison, edited by Gregory H. Wolf and published in 2019, we delivered an ode to that storied ballpark, evoking its history through detailed retellings of 100 games played there, including not only historic triumphs and defeats of the Chicago Cubs (and the Federal League Whales), but also Negro Leagues matchups, youth championships, and even games by the All-American Girls Professional Baseball League. You can read all of the game stories from our Wrigley Field book online now at the SABR Games Project. Click here to download your free Wrigley Field e-book or get 50% off the paperback edition at SABR.org.
---
Behind the Numbers: Baseball SABR Style on SiriusXM, a radio show hosted by former SABR Board President Vince Gennaro, is back for the Hot Stove offseason at a new time! Listen to a new episode at 4:00-5:00 p.m. ET on Saturdays on MLB Network Radio.
You can also listen to archives of recent episodes on-demand on the SiriusXM Internet Radio app. Click here to learn more.
Behind the Numbers: Baseball SABR Style on SiriusXM focuses on examining and interpreting the statistical analysis that plays a critical role in baseball today. It airs weekly throughout the year on MLB Network Radio, available to subscribers nationwide on XM channel 89, Sirius channel 209, and on the SiriusXM Internet Radio App.
---
Please note: Only ONE entry per nomination will be considered (do not submit multiple nominations for the same award). For more information on SABR Awards, click here.
---
We've heard your feedback: Some of you have said you look forward to "This Week in SABR" every Friday, but sometimes there are just too many compelling articles and announcements to read every week. We're not complaining — hey, keep up the great work! — but we know the feeling. So in an effort to make the length of this newsletter more manageable to read, we'll summarize some of the repeating/recurring announcements in a special "In Case You Missed It (ICYMI)" section of "This Week in SABR".
Here are some major headlines from recent weeks that we don't want you to miss:
All previous editions of This Week in SABR can be found here: https://sabr.org/content/this-week-in-sabr-archives.
---
We'd like to welcome all of our new SABR members who have joined this week. You can find all Members-Only resources at members.sabr.org and the Membership Handbook can be downloaded here.
Please give these new members a warm welcome and help them make the most of their membership by giving them the opportunity to get involved in their local chapter or a research committee.
You can find contact information for any SABR member in the online membership directory (SABR.org/directory).
| Name | Hometown |   |   | Name | Hometown |
| --- | --- | --- | --- | --- | --- |
| Barbara Bair | Washington, DC | | | Frances LeMonds | St. Louis, MO |
| Alan Brokos | Felton, PA | | | Reid Magney | Madison, WI |
| Taylor Brown | Cincinnati, OH | | | Liz Melahn | Fort Collins, CO |
| Milbert Brown | Columbia, MD | | | Janine Melrose | Madison, WI |
| Joe Corso | Oakton, VA | | | Jacob Peirce | Carlsbad, CA |
| Thomas Critchley | Madison, NJ | | | Darren Pitts | Scranton, PA |
| Andrew Grant | Scottsdale, AZ | | | Sam Quintero | Houston, TX |
| Tom Hampton | Haslett, MI | | | Ryan Ranft | Chicago, IL |
| Richard Hardesty | Arnold, MD | | | Oscar Santos | Guaynabo, PRI |
| Shane Hughes | Montreal, QC | | | Matthew Schaeffer | Sandusky, OH |
| Kiefer Katsoulis | Indian Land, SC | | | Joseph Serrato | San Leandro, CA |
| Collin King | Pittsburgh, PA | | | George Sibley | Gloucester, MA |
| Brian Kocher | Plainfield, IL | | | Terry Walters | Wabasha, MN |
| Matthew Laubach | Los Angeles, CA | | | | |
---
Here are the new research committee updates this week:
Find all SABR research committee newsletters at SABR.org/research.
---
Here are the new regional chapter updates this week:
Visit SABR.org/chapters for more information on SABR regional chapters.
---
Here is a list of upcoming events on the SABR calendar:
All SABR meetings and events are open to the public. Feel free to bring a baseball-loving friend … and make many new ones! Check out the SABR Events Calendar at SABR.org/events.
---
Here are some recent articles published by and about SABR members:
Read these articles and more at SABR.org/latest.
---
This Week in SABR is compiled by Jacob Pomrenke. If you would like us to include an upcoming event, article or any other information in "This Week in SABR," e-mail jpomrenke@sabr.org.
Have trouble reading this e-mail? Click here to view this week's newsletter on the web.
Are you receiving our e-mails? "This Week in SABR" goes out by e-mail to all members on Friday afternoons. If they're not showing up, try adding "sabr.notes@sabr.org" to your contact list to ensure they show up in your inbox (and not the spam folder.)
---
Originally published: February 14, 2020. Last Updated: June 17, 2020.
https://sabr.org/wp-content/uploads/2020/06/SABR-LatestNews-TWIS-2016.jpg
250
847
admin
/wp-content/uploads/2020/02/sabr_logo.png
admin
2020-02-14 14:12:47
2020-06-17 23:21:22
This Week in SABR: February 14, 2020