This Week in SABR: June 11, 2021
Welcome to "This Week in SABR!" Click here to view this week's newsletter on the web. Here's what we've been up to as of June 11, 2021:
---
As part of SABR's 50th anniversary in 2021, all baseball fans are invited to join us online for the Summer of SABR: Golden Celebration Series, presented by Major League Baseball and Baseball-Reference.com. The opening session begins on June 25-27, 2021.
Join us for a series of presentations, chats, and panel discussions featuring authors, scholars, and figures from around the game, including: Katie Krall, Cincinnati Reds; Bianca Smith, Boston Red Sox; Janet Marie Smith, Los Angeles Dodgers; J.J. Cooper, Baseball America; Rick White, Atlantic League; Sean Forman, Sports Reference; Gary Ashwill, Seamheads.com; Larry Lester, SABR Negro Leagues Committee; Peter Kurz, Team Israel; Leonte Landino and Enrique Rojas, ESPN Deportes; and more.
Registration: Click here to register for the Summer of SABR: Golden Celebration Series. Registration is $35 for SABR members and $50 for non-members. The single registration fee will provide access to the entirety of the Summer of SABR: Golden Celebration Series, including every session in June, July and August. That's NINE incredible virtual sessions, including the full Jerry Malloy Negro League Conference, for just one registration price. 
Contact: Please e-mail Chanel Zapata with any other questions about your registration.
Schedule: The Summer of SABR online sessions will be held on the weekends of June 25-27, July 23-25, and August 10, 13-14. Click here for a closer look at each date and the broad range of topics to be explored.
Visit SABR.org/summer to register today or for more information.
---
As part of SABR's 50th anniversary year, we present the final feature in our 50 at 50 series: the most important off-field moments of the past half-century since SABR was founded in 1971.
In narrowing hundreds of options down to 50, we tried to remain cognizant of all of the other lists we have presented over the past year as part of this golden anniversary series. We have published an entire list on the evolution of baseball analytics and another for off-field figures; accordingly, we wanted to minimize overlap so we could spread the attention around.
We are aware there are many, many other important moments or days that could, and perhaps should, be included here. It was a very eventful past 50 years. We expect the next half-century to be just as eventful.
Visit SABR.org/50at50/moments to read the list and the short description for each of the moments included.
— Mark Armour and Dan Levitt
---
The 11th annual Frederick Ivor-Campbell 19th Century Base Ball Conference was held virtually on April 22-24, 2021.
The 2021 virtual conference was highlighted by a keynote address from Major League Baseball's Official Historian John Thorn, along with a panel discussion on National League president William Hulbert with Jack Bales, Richard Hershberger, Bill Lamb, and moderator Bill Ryczek; a special presentation by Jim Gates on the "Penny Marshall Sheet Music Collection" at the Baseball Hall of Fame; a Member Spotlight interview of Tom Gilbert; plus research presentations.
Visit SABR.org/ivor-campbell19c/2021-highlights to watch video replays of any session from the 2021 conference.
---
SABR's Women in Baseball Committee will award one $500 scholarship to a high school senior in its inaugural Women in Baseball Essay Contest in 2021.
Students must write an essay of 1,500 words or less addressing the following question: "Choose one person or event in women's baseball history that you believe has made a significant impact on the game and explain the importance."
All applications must be e-mailed or postmarked by June 14, 2021, and sent to Dr. Leslie Heaphy at Lheaphy@kent.edu or Kent State University at Stark, 6000 Frank Rd., North Canton, OH 44720. The winner will be notified by August 2.
Click here to read the full announcement at SABR.org.
---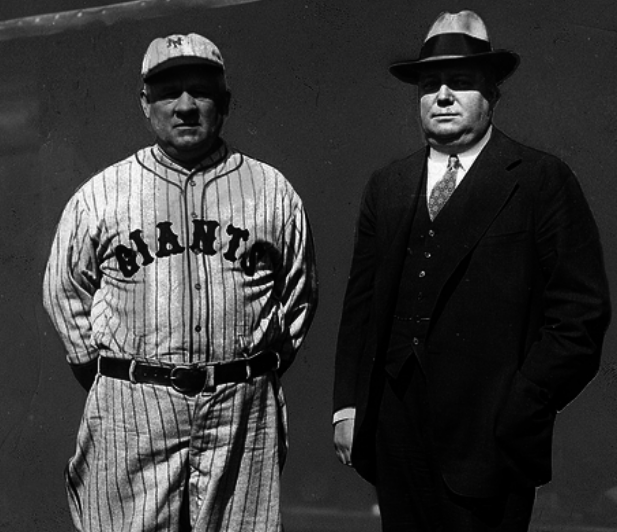 SABR's Century Research Committee provides a hub for SABR research and activities to memorialize the anniversaries of important milestones in baseball history.
The new Century Committee website, launched this week thanks to the efforts of Allison Levin and co-chairs Sharon Hamilton and Bill Nowlin, includes dozens of original articles to commemorate the 100th anniversary of the 1921 baseball season. You can find year-in-review articles on the World Series champion New York Giants, Babe Ruth's New York Yankees, the Chicago American Giants of the Negro National League, plus significant and memorable games played by every major-league team.
You can also find articles on other aspects of baseball as it was played a century ago: Babe Ruth's record-breaking 59 home runs, the ballparks that hosted Negro League games, a comparison of player salaries, the state of professional umpiring, baseball fans' media consumption before the first radio broadcast, minor-league team names, and many other stories.
Click here to read more at the Century Committee website. And stay tuned later this year for the committee's 100th anniversary 1921 project at SABR.org!
---
All SABR members now have FREE online access to the Newspapers.com World Collection, with more than 10,000 newspaper titles from the United States, Canada, and other countries, allowing you to explore full and partial runs of well-known regional, state, and small local newspapers dating back to the 1700s.
As we look to build on the value of your membership, we are always searching for resources to augment your existing benefits. Whether you are a researcher or an avid consumer of baseball history, this new tool puts an incredible depth of knowledge at your fingertips. An annual subscription to Newspapers.com runs $89, but is now included free with your SABR membership.
Major titles included in this collection include: Boston Globe (1872-1922), Brooklyn Daily Eagle (1841-1963), Chicago Daily Herald (1901-2006), Houston Post (1893-1952), Kansas City Times (1908-1976), New York Tribune (1841-1922), Philadelphia Inquirer (1794-1922), Pittsburgh Courier (1911-1977), St. Louis Globe-Democrat (1853-1963), San Francisco Examiner (1865-1922), Washington Evening Star (1852-1939), and others.
Click here to read the full announcement at SABR.org.
---
SABR's Ninteenth Century Committee is excited to announce a new season of monthly virtual research presentations, beginning in September 2021.
The 19cBB Speaker Series will consist of research presentations presented at the Frederick Ivor-Campbell 19th Century Base Ball Conference ("The Fred"). These informative 1-hour talks will be delivered each second Tuesday of the month beginning at 8:00 p.m. Eastern time.
The 2021-22 speaker series will include presentations by Bruce Allardice, Michael Haupert, Lawrence Phillips, Rob Bauer, Alan Cohen, Monica Nucciarone, Dennis Thiessen, Terry Bohn, and Eric Frost.
Visit SABR.org/19th-century-baseball-speaker-series to register now for these free virtual Zoom meetings.
---
SABR chapters and committees are encouraged to set up virtual meetings to stay engaged with our members throughout the world at SABR.org, as part of our Stay Home With SABR initiative to assist in limiting the spread of the COVID-19 coronavirus pandemic.
Can't-Miss Event: On Saturday, June 12, at 12:00 p.m. EDT, SABR's Carolina Chapter (Durham, NC) will hold a virtual Zoom meeting All baseball fans are welcome to attend. Our guest speaker will be Dan Epstein, author of The Captain and Me with Ron Blomberg on his friendship with former Yankees teammate Thurman Munson. Click here to register for this free virtual event to receive the Zoom details.

Video Replays: This week, we heard from author Lincoln Mitchell (The Giants and Their City); Leslie Heaphy and Bill Nowlin on SABR's Jackie: Perspectives on 42 book; and our monthly New Member Experience with Chanel Zapata. Click here to view more video replays of virtual SABR events.
Here are some more upcoming virtual events you can attend online; check the Events Calendar for complete details:
June 12: Jack Graney (OH) Chapter book club meeting (10:00 a.m. EDT)
June 12: Carolina (NC) Chapter meeting with Dan Epstein (12:00 p.m. EDT)
June 12: Rogers Hornsby (TX) Chapter meeting (1:00 p.m. CDT)
June 13: Baseball Think Factory meeting (8:00 p.m. EDT)
June 14: Ottawa (ON) Chapter meeting with Ron Grossman (7:00 p.m. EDT)
June 16: Baltimore Babe Ruth (MD) Chapter meeting with John Burbridge (12:00 p.m. EDT)
June 17: Larry Doby (SC) Chapter meeting with Jeff Ridgway (7:00 p.m. EDT)
June 17: Magnolia (GA) Chapter meeting with Craig Brown (7:30 p.m. EDT)
In addition, the following events will be held in person:
June 12: San Leandro Ballpark dedication ceremony (San Leandro, CA)
June 13: Bud Metheny/Virginia Eastern Shore Chapter ballgame/meeting (Richmond, VA)
June 14: Larry Dierker Chapter: Sugar Land Skeeters ballgame/meeting (Sugar Land, TX)
June 15: Bob Davids Chapter Maryland Hot Stove Dinner (Silver Spring, MD)
June 17: Rocky Mountain Chapter monthly luncheon (Denver, CO)
June 19: Babe 'n' Bob Chapter Breakfast (Edgewater, MD)
Find more upcoming SABR meetings on our Events Calendar page.
---
Baseball fans, tune in this season to SABRcast with Rob Neyer, a weekly podcast hosted by award-winning author and longtime SABR member Rob Neyer.
Episode #114 on Monday, June 7 featured Gar Ryness, better known as the Batting Stance Guy, a popular YouTube star and fan favorite for his uncanny impersonations of baseball players past and present. He is the author of Batting Stance Guy: A Love Letter to Baseball, has appeared at all 30 MLB stadiums, and he's been the subject of numerous national television interviews and media profiles. He grew up in the Bay Area and is a graduate of Syracuse University.
Visit SABR.org/sabrcast to listen to the full episode.
Subscribe to SABRcast on your favorite podcast networks, including Apple Podcasts, Spotify, or Stitcher, and listen to each episode as soon as it's released on Mondays. To learn more, visit SABR.org/sabrcast.
---
Nine new biographies were posted this week as part of the SABR Baseball Biography Project. Here are the new bios published this week:
All new biographies can be found here: SABR.org/bioproject
Find any SABR biography: You can visit sabr.org/bioproject to search for any player — or manager, executive, scout, spouse, broadcaster, or umpire — who appears in the SABR BioProject. In addition, we have pages for Ballparks, Broadcasters, Executives, Games, Managers, Scouts, Spouses, Umpires, Writers, people who were Famous Outside Baseball, and a lot more.
Read all SABR bios from 1935 Pittsburgh Crawfords book: In Pride of Smoketown: The 1935 Pittsburgh Crawfords, edited by Frederick C. Bush and Bill Nowlin and published in 2020, we told the story of one of the Negro Leagues' most dominant teams, which boasted four Hall of Fame players. All of the biographies from Pride of Smoketown are now available to read online at the SABR BioProject. Visit SABR.org/ebooks to download the free e-book edition or save 50% off the paperback.
---
Seven new game stories were posted this week as part of the SABR Games Project. Here are the new game stories:
New Games Project stories can be found at SABR.org/gamesproject.
Get involved: Have memories of a game you attended? Or a game you watched that caught your interest? Write about it! Writing for the Games Project is an easy way to get involved as a SABR member. Find out how by reading the Games Project FAQs section or checking out the Authors' Guidelines. We have editors and fact checkers who are willing to help you write your first article.
---
Behind the Numbers: Baseball SABR Style on SiriusXM, a radio show hosted by former SABR Board President Vince Gennaro, is back at a new time for the regular season. Listen to new episodes at 8:00-9:00 p.m. ET on Saturdays on MLB Network Radio.
You can also listen to archives of recent episodes on-demand on the SiriusXM Internet Radio app.
Behind the Numbers: Baseball SABR Style on SiriusXM focuses on examining and interpreting the statistical analysis that plays a critical role in baseball today. It airs weekly throughout the year on MLB Network Radio, available to subscribers nationwide on XM channel 89, Sirius channel 209, and on the SiriusXM Internet Radio App.
---
SABR's 2021 Annual Report has been posted on the website and can be downloaded below:
On the Annual Reports page, you can download a copy of 2021 Chapter Reports, Committee Reports, and Chartered Communities Reports in the Appendix files on that page.
All previous SABR Annual Reports can also be found on the Annual Reports page.
---
Here are some major headlines from recent weeks that we don't want you to miss:
All previous editions of This Week in SABR can be found here: SABR.org/this-week-in-sabr-archives.
---
We'd like to welcome all of our new SABR members who have joined this week. You can find all Members-Only resources at members.sabr.org and the Membership Handbook can be downloaded here.
Please give these new members a warm welcome and help them make the most of their membership by giving them the opportunity to get involved in their local chapter or a research committee.
You can find contact information for any SABR member in the online Membership Directory.
| Name | Hometown |   |   | Name | Hometown |
| --- | --- | --- | --- | --- | --- |
| Daniel Anderson | Geneva, IL | | | Harvey Hurwitz | Huntington Woods, MI |
| Jeffrey Anderson | Mt. Laurel, NJ | | | Dalton Mattson | Washington, DC |
| Emily Barnes | Carlsbad, CA | | | Charles Muizers | The Woodlands, TX |
| Eric Berg | Springfield, IL | | | Stephan Pippen | Alameda, CA |
| Jeremy DeSilva | Norwich, VT | | | Trevor Raichura | Nishinomiya, JPN |
| Rob Eidson | Fort Mill, SC | | | Darren Smith | Rowlett, TX |
| Tom Emerson | Middletown, NJ | | | Thomas Smith | Carbondale, CO |
| Will Hess | Atlanta, GA | | | Sam Sundermeyer | St. Louis Park, MN |
---
Here are the new research committee updates this week:
Find all SABR research committee newsletters at SABR.org/research/committees.
---
Here are the new regional chapter and chartered community updates this week:
Visit SABR.org/chapters for more information on SABR regional chapters.
---
Here are some recent articles published by and about SABR members:
Please note: Some articles may require a separate subscription to view online. SABR does not endorse, and is not responsible or liable for, any content that appears on a third-party website.
---
This Week in SABR is compiled by Jacob Pomrenke. If you would like us to include an upcoming event, article or any other information in "This Week in SABR," e-mail jpomrenke@sabr.org.
Have trouble reading this e-mail? Click here to view this week's newsletter on the web.
Are you receiving our e-mails? "This Week in SABR" goes out by e-mail to all members on Friday afternoons. If they're not showing up, try adding "sabr.notes@sabr.org" to your contact list to ensure they show up in your inbox (and not the spam folder.)
---
Originally published: June 11, 2021. Last Updated: June 11, 2021.
https://h2j7w4j4.stackpathcdn.com/wp-content/uploads/2020/06/SABR-LatestNews-TWIS-2016.jpg
250
847
sabr
/wp-content/uploads/2020/02/sabr_logo.png
sabr
2021-06-11 15:03:30
2021-06-11 15:04:54
This Week in SABR: June 11, 2021