This Week in SABR: November 17, 2023

Welcome to "This Week in SABR" on Friday, November 17, 2023. Please note: The SABR office will be closed for Thanksgiving on November 23-24. Click here to view this newsletter on the web.

2023 Rawlings Platinum Glove Award winners announced
1 week left to submit abstracts for SABR Analytics Conference
Apply now for a Local Grant in 2024
Join us on December 7 for Ballpark Figures with Vanessa Ivy Rose
Call for papers: 2024 The National Pastime
---
---

Andres Giménez of the Cleveland Guardians and Fernando Tatis Jr. of the San Diego Padres each won a 2023 Rawlings Platinum Glove Award, presented by SABR. In addition, the Toronto Blue Jays and Milwaukee Brewers were named as this year's recipients of the Team Defense Award.
The winners were announced on Friday, November 10 at the 2023 Rawlings Gold Glove Award Ceremony held at the Plaza Hotel in New York City.
The Rawlings Platinum Glove Award winners were determined by combining votes based on an adjusted SABR Defensive Index™ (SDI) for each of the ten Rawlings Gold Glove Award winners in each league and from baseball fan votes worldwide.
---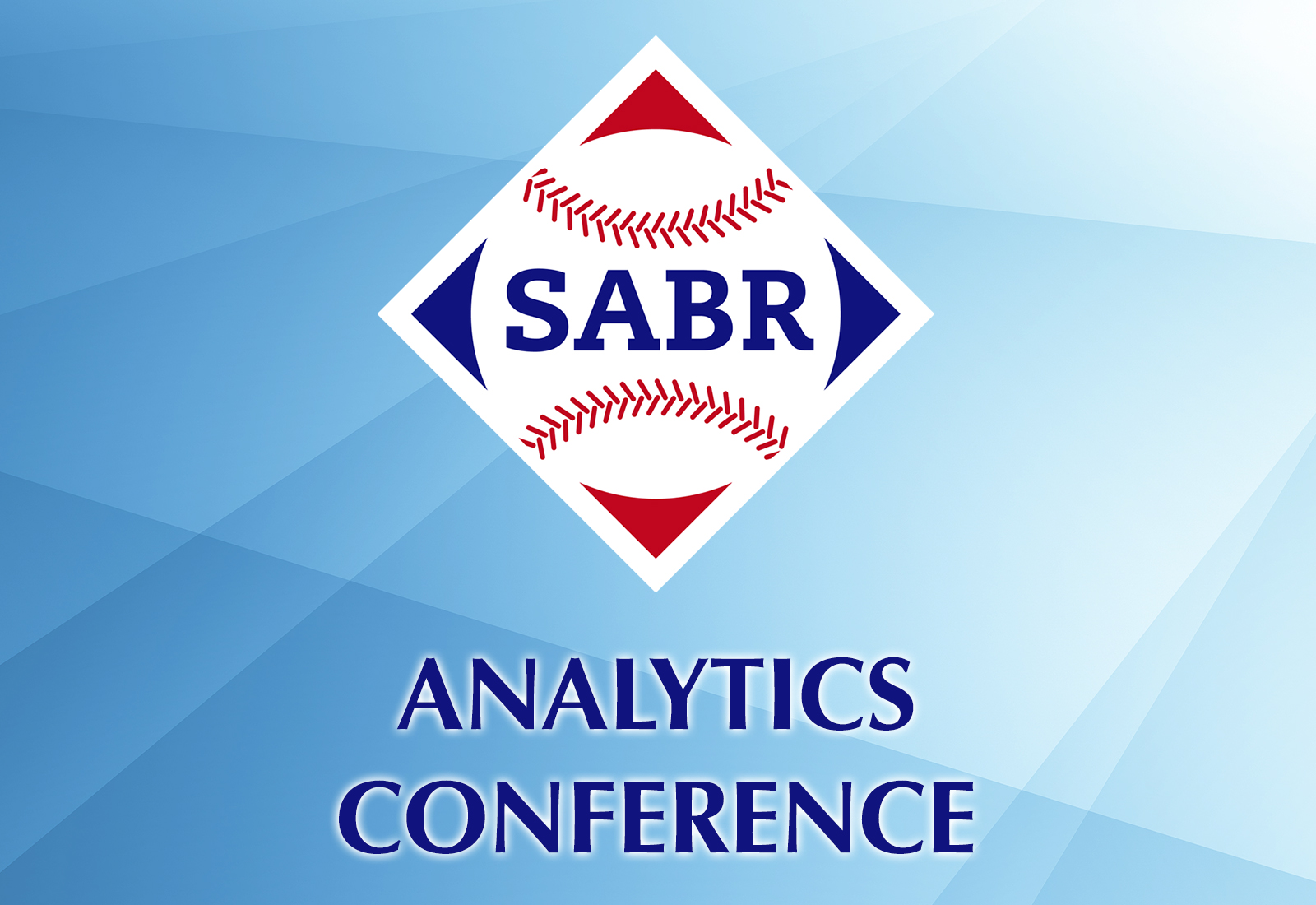 SABR and Sports Info Solutions are excited to announce the call for presentations for the SABR Analytics Conference, which will be held on March 8-10, 2024, in Phoenix, Arizona.
The submission deadline for all 2024 SABR Analytics Conference presentation abstracts is 11:59 p.m. MST on November 22, 2023. Click here to learn more or to submit a presentation abstract.
Visit SABR.org/analytics to learn more:
Registration: Click here to register for the 2024 SABR Analytics Conference. Early-bird registration is $395 for SABR members, $495 for non-members, and $150 for currently enrolled high school or college students. Student-only virtual registration is $50. Students should email Scott Carter with a photo of their student ID to receive the discounted registration link.

Student Registration: Students have the option of choosing virtual ($50) or in-person ($150) registration. Both include access to General Session panels and presentations on Friday, March 8 through Sunday, March 10, and a student-only virtual session on Thursday, March 7. All student registrations also include a one-year SABR membership ($25 value) and a complimentary Rapsodo certification course ($395 value). SABR membership will be fulfilled after event sign-up and access to Rapsodo course will be delivered after the conference.
Research Presentations: Present your baseball research at the 2024 SABR Analytics Conference. Deadline to submit an abstract: November 22, 2023.
Diamond Dollars Case Competition: Click here to register your team for the 2024 Diamond Dollars Case Competition. Registration is $1,750 per team, which includes admission to all SABR Analytics Conference sessions and a one-year SABR membership for each participant.
Yoseloff Scholarship: Students, apply now for a Yoseloff Scholarship to attend the 2024 SABR Analytics Conference. Deadline: December 31, 2023.
Sarah Langs Women in Baseball Analytics Scholarship: Apply now for a Sarah Langs Women in Baseball Analytics Scholarship. Deadline: December 31, 2023.
Stay tuned for more information on speakers, panelists, and presenters soon! Learn more at SABR.org/analytics.
---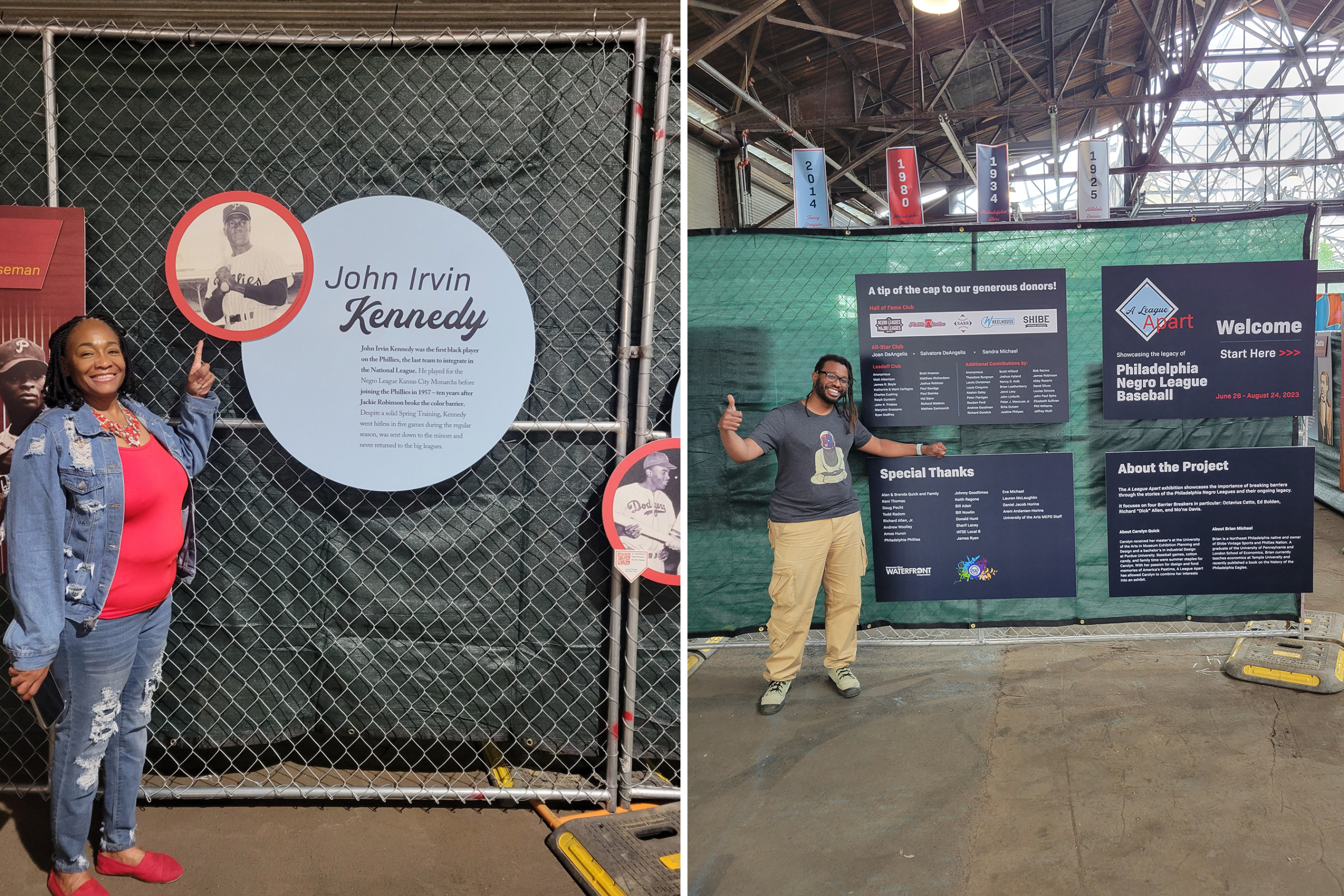 The SABR Local Grants program provides an opportunity for chapters, research committees, and chartered communities to apply for funding for their projects under SABR's Four Pillars: Research, Scholarship, Preservation, and Future of the Game.
Applications are now open for a 2024 SABR Local Grant at SABR.org/local-grants. Submissions will be accepted until January 19, 2024. A Grants Review Board will review all submissions and respond with their final determination in February 2024.
Visit SABR.org/local-grants to learn more or to apply.
---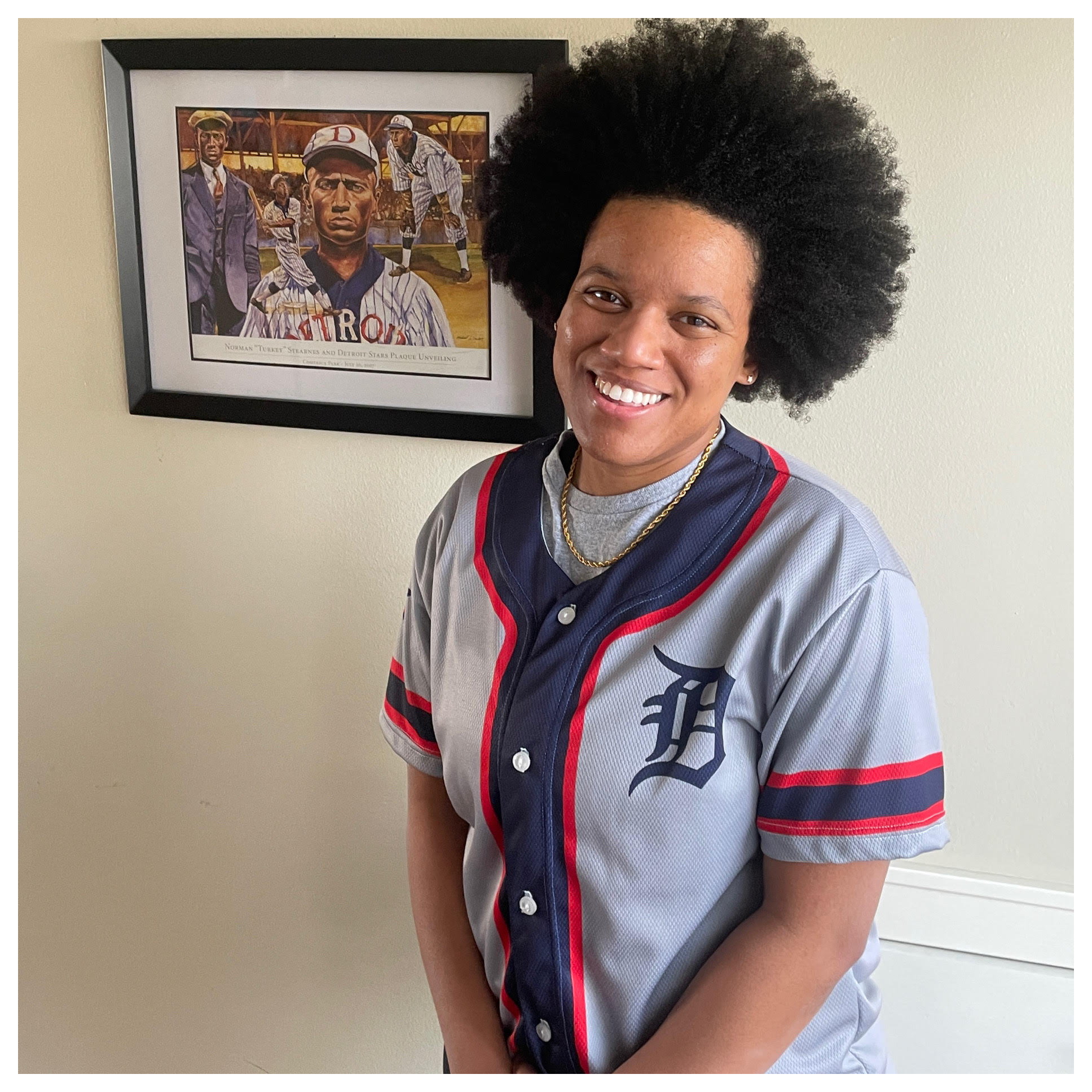 Join us each month for SABR's Ballpark Figures, a new interview series hosted by Shakeia Taylor. The virtual Zoom event is free and open to all active SABR members.
On Thursday, December 7, our guest will be Vanessa Ivy Rose, the granddaughter of Baseball Hall of Famer and Negro Leagues great Turkey Stearnes; author of Hall of Fame DNA: The Legacy of Norman "Turkey" Stearnes; and host of the ABC News podcast Reclaimed: The Forgotten League.
Visit SABR.org/ballpark-figures to learn more about upcoming shows or view past episodes.
---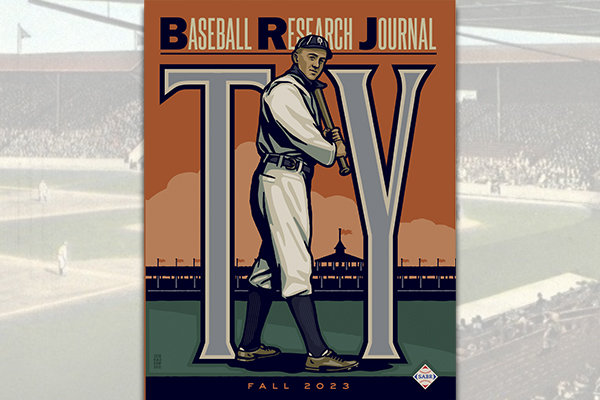 Good news! The Fall 2023 edition of the Baseball Research Journal has been mailed out to all SABR members. This issue includes a special illustrated cover of Ty Cobb by SABR member Gary Cieradkowski.
Those of you who receive the print edition should find your BRJ arriving in the next two to four weeks. For digital subscribers, the e-book edition was delivered on Wednesday, November 1.
We hope you enjoy reading the Fall 2023 Baseball Research Journal!
---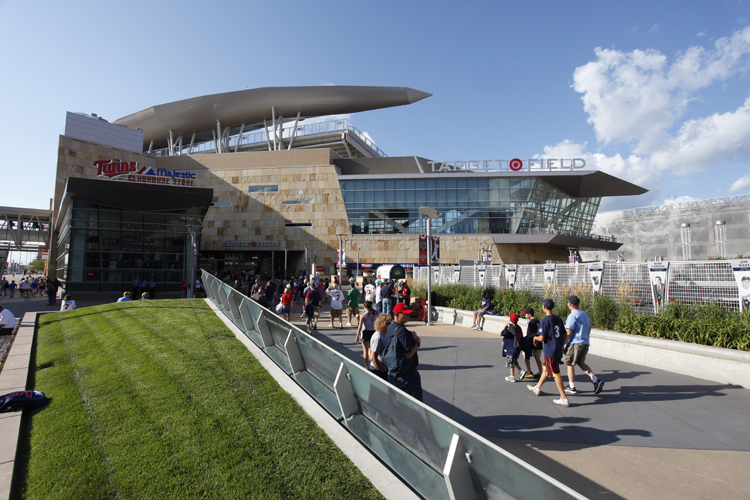 The next SABR convention will be held on August 7-11, 2024, in Minneapolis, and we are seeking articles for our annual convention journal, The National Pastime, on teams, figures, and events around Minnesota and the Twin Cities.
Prospective writers/contributors may now pitch ideas for articles to co-editors Michael Haupert and Cecilia M. Tan. To submit an article idea or abstract, click here to fill out this form by November 30, 2023. Only submissions sent using the online portal will be considered. Authors will be notified of assignments no later than December 15, with first drafts due by April 15, 2024.
A story pitch should include a paragraph about the topic, why it's important or relevant to the region, what drew your interest, and what resources or sources you'll pursue to research the topic. (Topics should not duplicate the 2012 journal, The National Pastime: Short But Wondrous Summers, from the most recent Minneapolis convention.)
Click here to read the full announcement at SABR.org.
---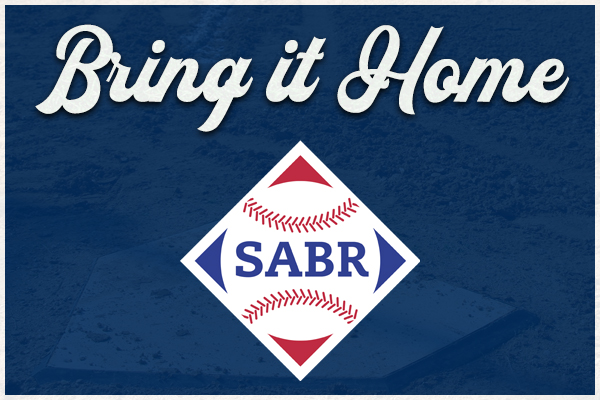 Much like circling the baseball diamond, SABR rounds the bases every year through guiding principles of research, participation, and community. At first base is the fundamental component of our mission: research. At second base is participation, through which we produce wonderful baseball research and programming that reaches people everywhere. We round third at community, as we strive towards our vision of becoming the essential community for the world of baseball. Gifts from members like you will now help SABR BRING IT HOME, making 2023 a historic success while building for a bright future.
You can support SABR's end of year Bring it Home Campaign by making a gift of $150 or more by December 31, 2023. We will use your best gift of $150, $300, $500, or $1,000 to boost SABR's general operations. Contributions from generous donors like you are vital as SABR expands research, creates more pathways to participation, and builds a stronger baseball community.
Visit SABR.org/donate/2023 to learn more.
---
As a SABR member, you have vast resources and benefits at your disposal. With so much information at your fingertips, we realize it can be overwhelming to absorb it all! To highlight key benefits, read on for a SABR Member Benefit Spotlight, an email series that identifies and explains some of the most valuable features of your membership. We hope this allows you to take full advantage of all SABR has to offer.
This month's issue shows you how to renew your membership and update your profile information.
Click here to read the full article at SABR.org.
---
We're excited to announce that the newest course in the SABR Analytics Certification program, Level Three – Introduction to Baseball Programming, is now available.
Taught by award-winning baseball writer and analyst Rob Arthur, the Level Three course provides an introduction to programming using a practical approach in its application for baseball and focusing on R (with a dash of SQL) as a programming language, the goal of this online, on-demand course is to give learners a foundational understanding of the technical skills necessary for a career in data science and baseball analytics.
To sign up now, or to learn more about previous courses, visit SABR.org/analytics/certification.
---
SABR's Jerry Malloy Negro League Conference welcomes proposals for oral and poster presentations from all research fields for the upcoming conference on June 6-9, 2024, at the National Baseball Hall of Fame in Cooperstown, New York.
Previous presenters have included college faculty, public school teachers, graduate students, and independent scholars. Presentations may focus on any topic related to the theme, or other Black baseball topics. Proposals should include a 250-word abstract, plus a brief biographical note with contact information. Deadline to apply: February 1, 2024.
Click here to read the full announcement at SABR.org.
---
Call for volunteers: Weiss Baseball Player Questionnaires
SABR seeks volunteers to help transcribe the Bill Weiss Baseball Player Questionnaires, a collection of self-completed surveys of professional baseball players from 1945-2005, which will soon be made available at SABR.org.
No experience is needed, just a love for baseball, data, and history. We are looking for any volunteers who can spare a few hours a week (or more!) with help reading these questionnaires and writing down the player's ambitions, background, and signing scout. Please contact Jason Sigler if you would like to be a part of our team.
---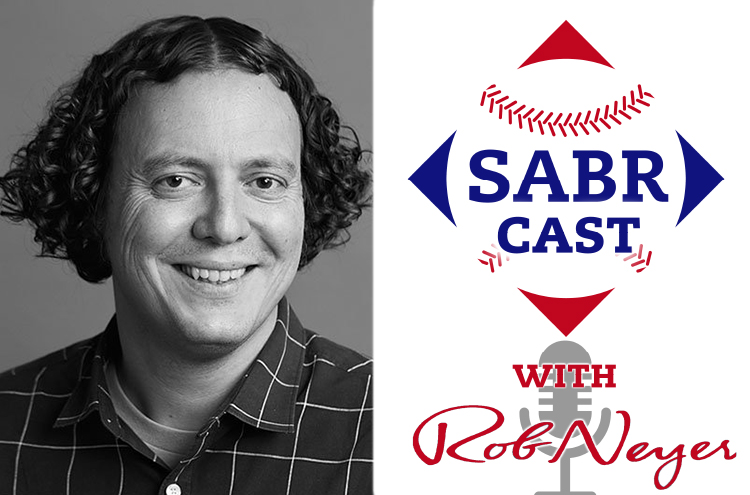 Baseball fans, tune in this season to SABRcast with Rob Neyer, a weekly podcast hosted by award-winning author and longtime SABR member Rob Neyer. Episode #240 on Monday, November 13 featured Eno Sarris of The Athletic. Visit SABR.org/sabrcast to listen to the full episode or subscribe to SABRcast on your favorite podcast networks.
---

Find new updates to the SABR Research Collection below, including the Baseball Biography Project, Games Project, and Oral History Collection.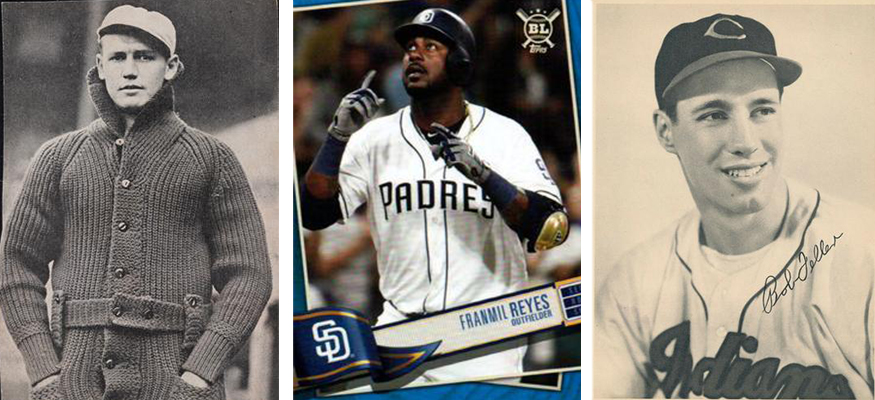 Visit SABR.org/gamesproject to learn more about the SABR Games Project or to get involved.
---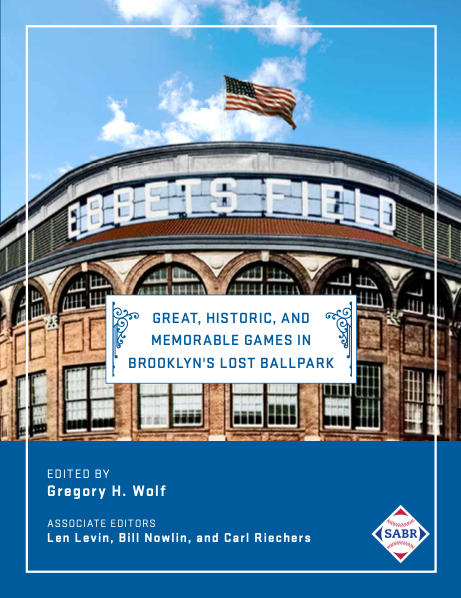 Ebbets Field: Great, Historic, and Memorable Games in Brooklyn's Lost Ballpark
Edited by Gregory H. Wolf
Visit SABR.org/ebooks to download the free e-book edition or save 50% off the paperback edition of all Digital Library books.

---

All SABR members are encouraged to submit nominations for our annual research awards, for works published or completed in 2023. The deadline to nominate is December 31:
Please note: Only ONE entry per nomination will be considered (do not submit multiple nominations for the same award). For more information on SABR Awards, click here.
---

Here are some SABR headlines from recent weeks that we don't want you to miss:
---

Please give a warm welcome to all new SABR members who joined this week! View more Members-Only resources at members.sabr.org or click here to download the Membership Handbook. Find contact information for any SABR member in the online Membership Directory.
| NAME | HOMETOWN |   |   | NAME | HOMETOWN |
| --- | --- | --- | --- | --- | --- |
| Amie Cuevas | Long Beach, CA | | | Lily Madeja | Painesville, OH |
| Lawrence Dembowski | Tucson, AZ | | | Mike Pugliese | Columbia, MD |
| Colin Findlen | Norfolk, MA | | | Ramona Simpson | Stephenville, TX |
| Ray Fonio | Clifton Heights, PA | | | Richard Stewart | Houston, TX |
| Yolanda Harris | Annapolis, MD | | | Jeff Trowbridge | Olathe, KS |
| Chris Jensen | Zionsville, IN | | | Rip Watson | Towson, MD |
| Chris MacDonald | Beverly Hills, MI | | | | |
---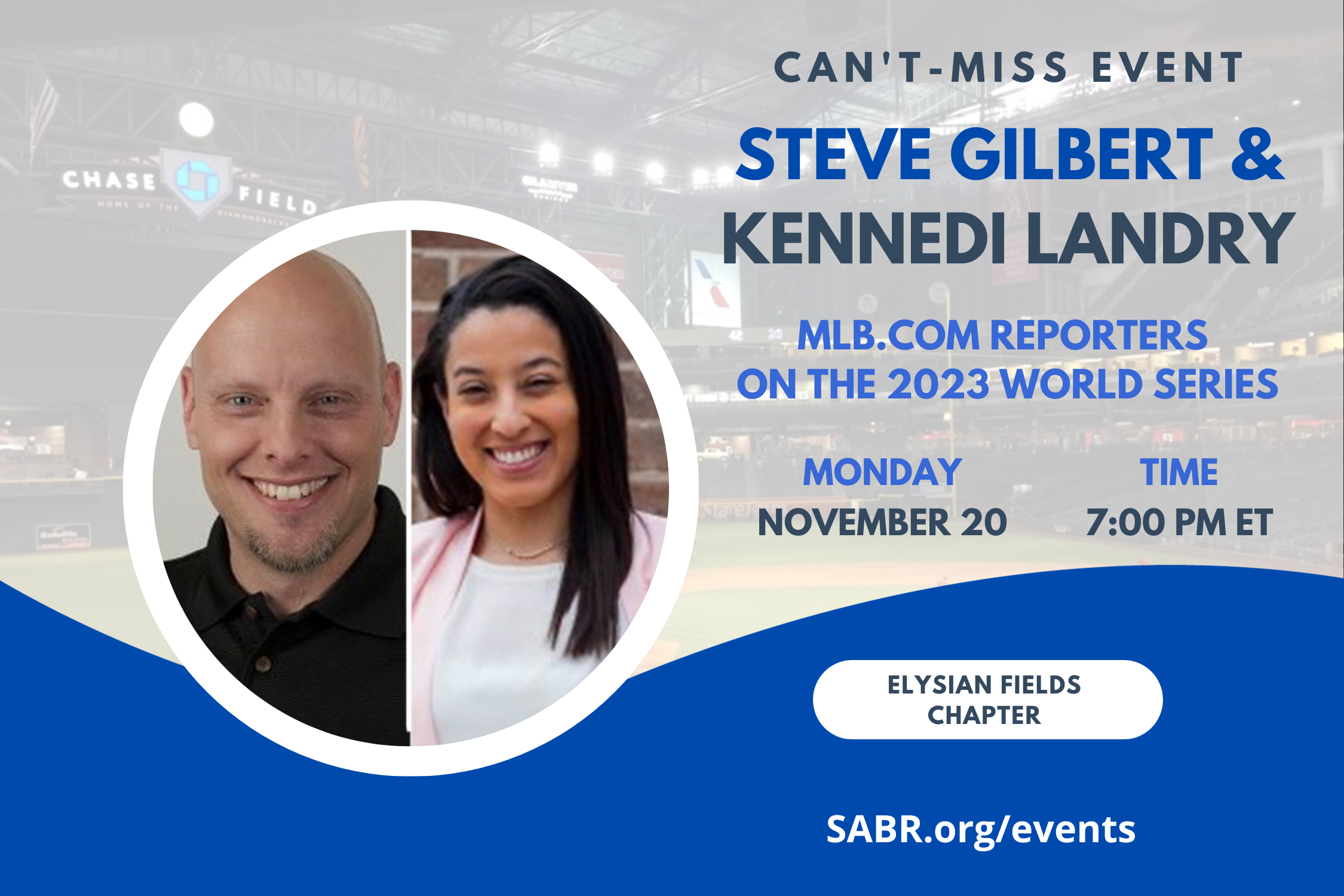 Upcoming Virtual Meetings
November 18: Quebec Chapter meeting with Danny Gallagher (1:00 p.m. EST)
November 20: Elysian Fields (NJ) Chapter meeting with Steve Gilbert, Kennedi Landry, Zak Ford (7:00 p.m. EST)
November 20: Larry Dierker (TX) Chapter meeting with Zak Ford (7:00 p.m. CST)
November 26: Baltimore Babe Ruth (MD) Chapter meeting with Jamison Pack (7:00 p.m. EST)
November 29: Ken Keltner (WI) Badger State Chapter meeting with Donna Muscarella (7:00 p.m. CST)
November 30: Games and Simulations Committee meeting with Jason Leonard (8:00 p.m. EST)
Upcoming In-Person Meetings
November 18: Babe 'n' Bob Chapter Breakfast (Edgewater, MD)
November 18: Halsey Hall Chapter fall meeting (Minneapolis, MN)
November 18: Pacific Northwest Chapter meeting (Seattle, WA)
November 18: Emil Rothe Chicago Chapter meeting (Chicago, IL)
November 19: Elysian Fields Chapter brunch (Mountainside, NJ)
November 21: Bob Davids Chapter Maryland Hot Stove Dinner (Silver Spring, MD)
November 25: Lajoie-Start Chapter fall meeting (Smithfield, RI)
To add your SABR event to our calendar listings, please contact Jacob Pomrenke.
---

Sign up for SABR research committee announcements at SABR.org/research/committees.
---

Sign up for SABR chapter announcements at SABR.org/chapters.
Click here to learn more about SABR chartered communities.
---

Here are some recent articles published by and about SABR members:
Please note: Some articles may require a separate subscription to view online. SABR does not endorse, and is not responsible or liable for, any content that appears on a third-party website.
---
This Week in SABR is compiled by Jacob Pomrenke. If you would like us to include an upcoming event, article, or any other information in "This Week in SABR," e-mail jpomrenke@sabr.org. To find past editions of TWIS, click here.

Are you receiving our e-mails? "This Week in SABR" goes out by e-mail to all members on Friday afternoons. If they're not showing up, try adding "sabr.notes@sabr.org" to your contact list to ensure they show up in your inbox.
---
Originally published: November 17, 2023. Last Updated: November 17, 2023.
https://sabr.org/wp-content/uploads/2020/06/SABR-LatestNews-TWIS-2016.jpg
250
847
sabr
/wp-content/uploads/2020/02/sabr_logo.png
sabr
2023-11-17 13:04:32
2023-11-17 13:15:14
This Week in SABR: November 17, 2023