This Week in SABR: October 8, 2021
Welcome to "This Week in SABR!" Click here to view this week's newsletter on the web. Here's what we've been up to as of October 8, 2021:
---
The SABR Games Project has reached a milestone with the publication of its 3,000th article this week! The newest batch of SABR Games Project stories includes notable and memorable games from all eras of baseball history, including:
With the recent addition of Negro Leagues box scores at Retrosheet.org, many SABR Games Project stories on the Negro Leagues now include play-by-play details on the exploits of Black baseball greats such as Satchel Paige, Josh Gibson, and Buck Leonard.
Formed in 2014 and now headed up by John Fredland, Steven C. Weiner, Len Levin, Bruce Slutsky, and Laura H. Peebles, the SABR Games Project is an initiative to research, write, and publish accounts of major-league regular season, postseason, and All-Star Games, along with other games of historical significance such as in the Negro Leagues, minor leagues, or international or exhibition contests.
Members of the SABR Games Project have produced a number of themed books with collections of articles on the most memorable games at Wrigley Field or the Houston Astrodome, plus digital projects on First Games Back and Opening Day.
Get involved! Any SABR member is eligible to write for the Games Project. If you'd like to help contribute, find out how by reading the Games Project FAQs or checking out the Authors' Guidelines. If you're not a SABR member, visit SABR.org/join to learn more or to sign up for an annual or monthly membership.
---
Last month, we launched the newly expanded SABR Oral History Collection online at sabr.org/oralhistory, where you can find audio interviews with some of the most interesting figures in baseball history.

Here are the new oral history interviews added to our collection this week:
The SABR Oral History Collection now includes more than 650 audio files of interviews conducted with ballplayers (Major Leagues, Minor Leagues, Negro Leagues, AAGPBL), executives, scouts, authors, writers, broadcasters, and other figures of historical baseball significance. These interviews, some of which date back nearly 60 years, were conducted by members of SABR's Oral History Research Committee; many of these recordings were digitized through a collaboration with the National Baseball Hall of Fame Library.
You can now find links to most SABR Oral History interviews on each player's page at the SABR BioProject and also by searching the Research Collection.
If you are interested in contributing to SABR's Oral History Collection, the committee offers guidelines for conducting effective oral history interviews or contact Jacob Pomrenke to learn more about donating your own audio recordings. Many SABR members use Oral History interviews as a launching point to write that person's biography for the SABR BioProject.
---
SABR's Editorial Board welcomes new project proposals from members to be considered for publication through the Digital Library, SABR.org, or any other multimedia formats. We strongly encourage new proposals that have no intention of being published as a book.
Proposals will be graded using the following criteria: Significance, Interest, Marketability, Intersectionality, Originality, and Likelihood of Completion.
SABR seeks to publish 2-4 web-based multimedia projects (click here for an example) and 6-8 books per year. Book projects should be of a scope that can fit in a single volume, typically between 100,000 and 200,000 total words.
Two sample project proposals can be downloaded by clicking here. Previously published web projects can be viewed at SABR.org/eight-myths-out or SABR.org/gamesproj/first-games-back.
Deadlines for review are April and October, with a likely publication timeline of about 18-24 months.
---
The virtual SABR Brooklyn 19th Century Baseball Interdisciplinary Symposium will take place on November 13-14, 2021.
The two-day online symposium, hosted by the SABR Nineteenth Century Committee, will be devoted to 19th-century baseball as it was played and evolved in Brooklyn.
Cost: $15 per person.
Schedule: Click here to download the full schedule (PDF). Online Zoom sessions will be held from 12:00-5:30 p.m. EDT on Saturday, November 13, and 12:30-2:00 p.m. EDT on Sunday, November 14.
Guest speakers are expected to include keynote speaker Dr. Thomas J. Campanella, Associate Professor of Urban Studies and City Planning at Cornell University and Historian-in-Residence of the New York City Parks Department; John Thorn, MLB's Official Historian; a Panel Discussion on "Was Brooklyn the Actual Birthplace of Baseball?" featuring David Dyte, Tom Gilbert and Bill Ryczek; Research Presentations by Ralph Carhart, Brian Sheehy, Tom Gilbert, and Justin Mckinney; and a video tour of Brooklyn's historic baseball places with Tom Gilbert.
The 2021 Brooklyn 19th Century Baseball Interdisciplinary Symposium will be the fifth in our city-specific series. It should be a day of learning and fun, and an opportunity to exchange questions and comments among both presenters and symposium attendees. Previous symposiums were held in New York City (2014), Philadelphia (2016), Cleveland (2018), and Minneapolis (2019).
For more information, contact Peter Mancuso.
---
SABR's 50th year has been a historic one. We have commemorated our history and looked forward to our shared vision of the organization's future. As 2021 comes to a close, we need your support to BRING IT HOME and ensure that vision turns into a reality.
Gifts from members like you are integral to SABR's existence and we are hopeful you will consider a donation to sustain and grow our wonderful baseball community.
You can support SABR's Bring it Home Campaign by making a gift of at least $100 by December 31, 2021. We will use your best gift of $100, $300, $500, or $1,000 to boost initiatives in several key areas of SABR's mission:
Research: continued support for groundbreaking baseball-related research, books, articles, and new member resources
Scholarship: furthering the reach and impact of SABR's world-class committees, chapters, and conferences
Preservation: committing to preserve, honor, and commemorate baseball history
Future of the Game: improving SABR's ability to engage with a younger and more diverse constituency, including high school and college students, through baseball research
Visit SABR.org/donate/2021 to learn more.
---
Here is a list of SABR supporters for the month of September 2021:
| NAME |   | NAME |
| --- | --- | --- |
| Chris Betsch | | Al Riess |
| D. Bruce Brown | | Michael Rosenwasser |
| John Burbridge III | | Charles Roussel |
| Ken Carrano | | Bob Russon |
| Jim Cox | | Jason Scheller |
| Steven Elsberry | | Carroll Schleppi |
| David Firstman | | Douglas Schoppert |
| Adam Foldes | | Rob Sheinkopf |
| Leslie Heaphy | | Warren Simpson |
| Tim Herlich | | Mark Stangl |
| Rockwell Hoffman | | Thomas Stone |
| David Hughes | | Wesley Story |
| Donald Jensen | | Joseph Thompson |
| Jan Larson | | John Thorn |
| Henry Levy | | Neal Traven |
| Peter Mancuso | | Steve West |
| Bill Nowlin | | Beach Wires |
| Gregg Pericich | | Jeffrey Wood |
| John Rall | | Don Zminda |
Want to become a Friend of SABR? Click here to make a recurring monthly contribution or click here to learn more about our Giving Circles to make a one-time contribution.
---
What are the best baseball analytics articles you've read in 2021?
We're seeking nominations for the 2022 SABR Analytics Conference Research Awards, which recognize baseball researchers who have completed the best work of original analysis or commentary during the preceding calendar year in the following categories:
Contemporary Baseball Analysis: Honoring the best analysis focusing on a subject related to the modern game(s), team(s) or player(s).
Contemporary Baseball Commentary: Honoring the best commentary focusing on a subject related to the modern game(s), team(s) or player(s).
Historical Baseball Analysis/Commentary: Honoring the best original analysis or commentary focusing on a subject related to a game(s), team(s) or player(s) throughout baseball history.
Please send all nominations via e-mail to this address: analytics-awards@sabr.org no later than December 31, 2021. Include author, title, date of publication and a URL link (if applicable).
Click here to read the full announcement at SABR.org.
---
Add a new baseball book to your collection from the SABR Digital Library:
When the Monarchs Reigned: Kansas City's 1942 Negro League Champions
Edited by Frederick C. Bush and Bill Nowlin
Associate editors: Carl Riechers and Len Levin
ISBN (ebook): 978-1-9701-5952-3, $9.99
ISBN (paperback): 978-1-9701-5953-0, $29.95
8.5″ x 11″, 268 pages
Click here to read the full description of this book at SABR.org.
SABR members, get this e-book for FREE!
Having trouble downloading our e-books? To view PDF files on your computer, click here to download the free Adobe Reader software. Having trouble downloading e-books to your Kindle, Nook, Sony Reader or iPad? Click here for additional help.
---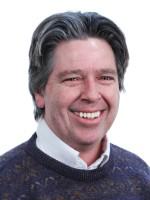 SABR chapters and committees are encouraged to set up virtual meetings to stay engaged with our members throughout the world at SABR.org, as part of our Stay Home With SABR initiative to assist in limiting the spread of the COVID-19 coronavirus pandemic.
Can't-Miss Event: SABR's Nineteenth Century Committee will hold its next monthly speaker series event from 8:00-9:00 p.m. EDT on Tuesday, October 12. All SABR members are invited to attend. Our guest speaker will be Michael Haupert on National League founding president William Hulbert. Click here to register in advance for this meeting.
Video Replays: This week, we heard from authors Jack Bales (The Chicago Cub Shot For Love) and Dan Taylor (Lights, Camera, Fastball). Click here to view more video replays of virtual SABR events.
Here are some more upcoming virtual events you can attend online; check the Events Calendar for complete details:
October 9: Ted Williams (CA) Chapter meeting with Jeff Figler (10:00 a.m. PDT)
October 12: SABR 19th Century Speaker Series with Michael Haupert (8:00 p.m. EDT)
October 13: New SABR Member Experience with Courtney Baker (8:00 p.m. EDT)
October 14: Baltimore Babe Ruth (MD) Chapter meeting with Ted Knorr (7:00 p.m. EDT)
October 16: Pee Wee Reese (KY) Chapter meeting with Roger Snell (10:00 a.m. EDT)
October 17: Southern Michigan Chapter book club meeting (7:00 p.m. EDT)
In addition, the following events will be held in person:
October 9: Connecticut Smoky Joe Wood Chapter meeting (Middletown, CT)
October 9: Forbes Field Chapter meeting (Pittsburgh, PA)
October 10: Paul Semendinger book launch (Little Falls, NJ)
October 16: Babe 'n' Bob Chapter breakfast (Edgewater, MD)
Find more upcoming SABR meetings on our Events Calendar page.
---
Baseball fans, tune in this season to SABRcast with Rob Neyer, a weekly podcast hosted by award-winning author and longtime SABR member Rob Neyer.
Episode #131 on Monday, October 4 featured Tony Castro, author of several critically acclaimed baseball books, including his newest title, Maris & Mantle: Two Yankees, Immortality and the Age of Camelot. His recent books also include Mantle: The Best There Ever Was and Gehrig & the Babe: The Friendship and the Feud. He is a distinguished Harvard and Baylor University-educated historian who has also written books on Ernest Hemingway, Napoleon Bonaparte, and a landmark volume on civil rights, Chicano Power. As an award-winning journalist whose work has appeared in Sports Illustrated, the Washington Post, Los Angeles Times, Texas Observer, and other publications, he has covered news and politics since the 1960s.
Visit SABR.org/sabrcast to listen to the full episode.
Subscribe to SABRcast on your favorite podcast networks, including Apple Podcasts, Amazon Music, Spotify, or Stitcher, and listen to each episode as soon as it's released on Mondays. To learn more, visit SABR.org/sabrcast.
---
Two new biographies were posted this week as part of the SABR Baseball Biography Project. Here are the new bios published this week:
All new biographies can be found here: SABR.org/bioproject
Find any SABR biography: You can visit sabr.org/bioproject to search for any player — or manager, executive, scout, spouse, broadcaster, or umpire — who appears in the SABR BioProject. In addition, we have pages for Ballparks, Broadcasters, Executives, Games, Managers, Scouts, Spouses, Umpires, Writers, people who were Famous Outside Baseball, and a lot more.
---
During the MLB postseason, you can listen to archives of Behind the Numbers: Baseball SABR Style on SiriusXM, a radio show hosted by former SABR Board President Vince Gennaro, on-demand on the SiriusXM Internet Radio app.
Behind the Numbers: Baseball SABR Style on SiriusXM focuses on examining and interpreting the statistical analysis that plays a critical role in baseball today. It airs weekly throughout the year on MLB Network Radio, available to subscribers nationwide on XM channel 89, Sirius channel 209, and on the SiriusXM Internet Radio App.
---
Minutes from the Board of Directors virtual meeting on September 30, 2021, have now been posted on the SABR website.
You can view all past minutes of SABR Board meetings by clicking on the link below:
https://profile.sabr.org/board-minutes
Or you can go to the Members' Info page and click on "Org. files", then "Board Minutes" to view the minutes.
---
Here are some major headlines from recent weeks that we don't want you to miss:
All previous editions of This Week in SABR can be found here: SABR.org/this-week-in-sabr-archives.
---
We'd like to welcome all of our new SABR members who have joined this week. You can find all Members-Only resources at members.sabr.org and the Membership Handbook can be downloaded here.
Please give these new members a warm welcome and help them make the most of their membership by giving them the opportunity to get involved in their local chapter or a research committee.
You can find contact information for any SABR member in the online Membership Directory.
| Name | Hometown |   |   | Name | Hometown |
| --- | --- | --- | --- | --- | --- |
| Jason Freeman | Morganton, NC | | | Jeffrey Kochanowicz | Hatboro, PA |
| Scott Gay | Buda, TX | | | Bill Ouzer | Wilmington, NC |
| Ricardo Gonzalez | Santa Ana, CA | | | Laura Purcell | Rockaway, NJ |
| Gary Hamann | Detroit, MI | | | Mike Regan | Des Moines, IA |
| Ann Homan | San Francisco, CA | | | Christopher Tormey | New Haven, CT |
| Colin Howell | Oakfield, NS | | | Mark Wawrzenski | King of Prussia, PA |
| Anthony Karlos | Chicago, IL | | | | |
---
Here are the new research committee updates this week:
Find all SABR research committee newsletters at SABR.org/research/committees.
---
Here are the new regional chapter and chartered community updates this week:
Visit SABR.org/chapters for more information on SABR regional chapters.
---
Here are some recent articles published by and about SABR members:
Please note: Some articles may require a separate subscription to view online. SABR does not endorse, and is not responsible or liable for, any content that appears on a third-party website.
---
This Week in SABR is compiled by Jacob Pomrenke. If you would like us to include an upcoming event, article or any other information in "This Week in SABR," e-mail jpomrenke@sabr.org.
Have trouble reading this e-mail? Click here to view this week's newsletter on the web.
Are you receiving our e-mails? "This Week in SABR" goes out by e-mail to all members on Friday afternoons. If they're not showing up, try adding "sabr.notes@sabr.org" to your contact list to ensure they show up in your inbox (and not the spam folder.)
---
Originally published: October 8, 2021. Last Updated: October 8, 2021.
https://h2j7w4j4.stackpathcdn.com/wp-content/uploads/2020/06/SABR-LatestNews-TWIS-2016.jpg
250
847
sabr
/wp-content/uploads/2020/02/sabr_logo.png
sabr
2021-10-08 13:29:01
2021-10-08 13:29:01
This Week in SABR: October 8, 2021