This Week in SABR: November 16, 2018
Welcome to "This Week in SABR!" Click here to view this week's newsletter on the web. Here's what we've been up to as of November 16, 2018:
---
Colorado Rockies third baseman Nolan Arenado and Oakland Athletics third baseman Matt Chapman won the 2018 Rawlings Platinum Glove Award, presented by SABR. The winners were unveiled on Friday, November 9 during the Rawlings Gold Glove Award Ceremony, where the game's top defensive stars accepted their hardware from some of baseball's greatest defenders. This is the second Rawlings Platinum Glove Award for Arenado and the first for Chapman.
The Rawlings Platinum Glove Award winners are determined by combining votes based on an adjusted SABR Defensive Index™ for each of the nine Rawlings Gold Glove Award winners in each League and the votes from baseball fans worldwide. Based on the final SABR Defensive Index, Chapman led the American League with a 21.9 SDI, and Arenado finished with a 6.8 SDI, which led all third baseman in the National League.
"This year, the SABR Defensive Index and fan votes were closely aligned," said Vince Gennaro, president of SABR and chair of the SABR Fielding Committee. "More and more fans are paying attention to defensive metrics, and it seems to be influencing their votes."
---
SABR and Baseball Info Solutions are excited to announce the call for presentations for the eighth annual SABR Analytics Conference, scheduled for Friday, March 8 to Sunday, March 10, 2019, at the Hyatt Phoenix Downtown.
Abstracts of proposed research presentations should be no more than 500 words in length, and must include the abstract's title, review of previous work on the subject, a summary of the research methodology and anticipated results, and the expected contribution to the field of baseball analytics offered by this work. Please send all abstracts to this e-mail address: analytics@baseballinfosolutions.com. The submission deadline for 2019 SABR Analytics Conference presentation abstracts is 11:59 p.m. MST, Friday, December 14, 2018.
Click here for complete details at SABR.org.
To register for the conference, or for more information, visit SABR.org/analytics.
---
This has been another outstanding year for SABR, with an entertaining, informative SABR 48 convention in Pittsburgh and a special day at the ballpark at PNC Park, innovative research and publishing projects, and outstanding involvement from volunteers. Your year-end charitable gift will help us close out 2018 and enable us to make 2019 even more successful.
Please help us reach this year's giving goal! As a 501(c)3 organization, tax-deductible donations allow SABR to expand member opportunities and to become an even larger voice in the baseball community. Many members have already become donors, and you can join them right now by making your gift online at SABR.org/donate. By doing so you help SABR fulfill its mission and increase the impact of our baseball analysis and historical study.
All of us at SABR appreciate your support of our great organization and the game we love. If you have questions regarding your gift, feel free to e-mail SABR CEO Scott Bush at sbush@sabr.org.
---
The SABR Cleveland 19th Century Baseball Interdisciplinary Symposium took place on Saturday, November 10 at the majestic Main Branch of the Cleveland Public Library in the heart of downtown Cleveland.
The day-long Saturday symposium was devoted to 19th-century baseball as it was played and evolved in Cleveland and its greater region of northeastern Ohio. A keynote luncheon address of interdisciplinary history by David Goldberg, Professor of History at Cleveland State University, provided a look at late 19th-century Cleveland with a particular understanding of one of that city's most important and powerful forces, its transportation system.
Click here to read John Thorn's welcoming address, "When Cleveland and Baseball Were Young," at Our Game.
Click here to view more photos and highlights at SABR.org.
---
The 10th annual SABR Day will be held Saturday, January 26, 2019. We're starting to compile details now on 2019 SABR Day chapter meetings around the country. We'll post them as soon as we get them at SABR.org/sabrday.
Regional SABR meetings are open to all baseball fans and are usually free to attend, so bring a friend! Guest speakers often include current and former baseball players, managers, umpires, executives, scouts, writers and authors.
Check back soon at SABR.org/sabrday for more information on a SABR Day meeting close to you. Chapter leaders, please be sure to send any details on your SABR meeting to Jacob Pomrenke at jpomrenke@sabr.org so we can update our SABR Day map.
For a complete recap of 2018 SABR Day activities, visit SABR.org/sabrday/2018.
---
Join us for the eighth annual SABR Analytics Conference on Friday, March 8 to Sunday, March 10, 2019, at the Hyatt Regency Phoenix, where we'll bring together the top minds in the baseball analytics community to discuss, debate and share insightful ways to analyze and examine the great game of baseball. All baseball fans are welcome to attend. The early-bird registration discount ends on Monday, January 14, 2019, so register today to join us!
The Analytics Conference schedule consists of a combination of Guest Speakers, Panels, and Research Presentations — plus the unique Diamond Dollars Case Competition, in which undergraduate, graduate and law school students from across the country analyze and present a real baseball operations decision.
For more information on the 2019 SABR Analytics Conference, visit SABR.org/analytics.
---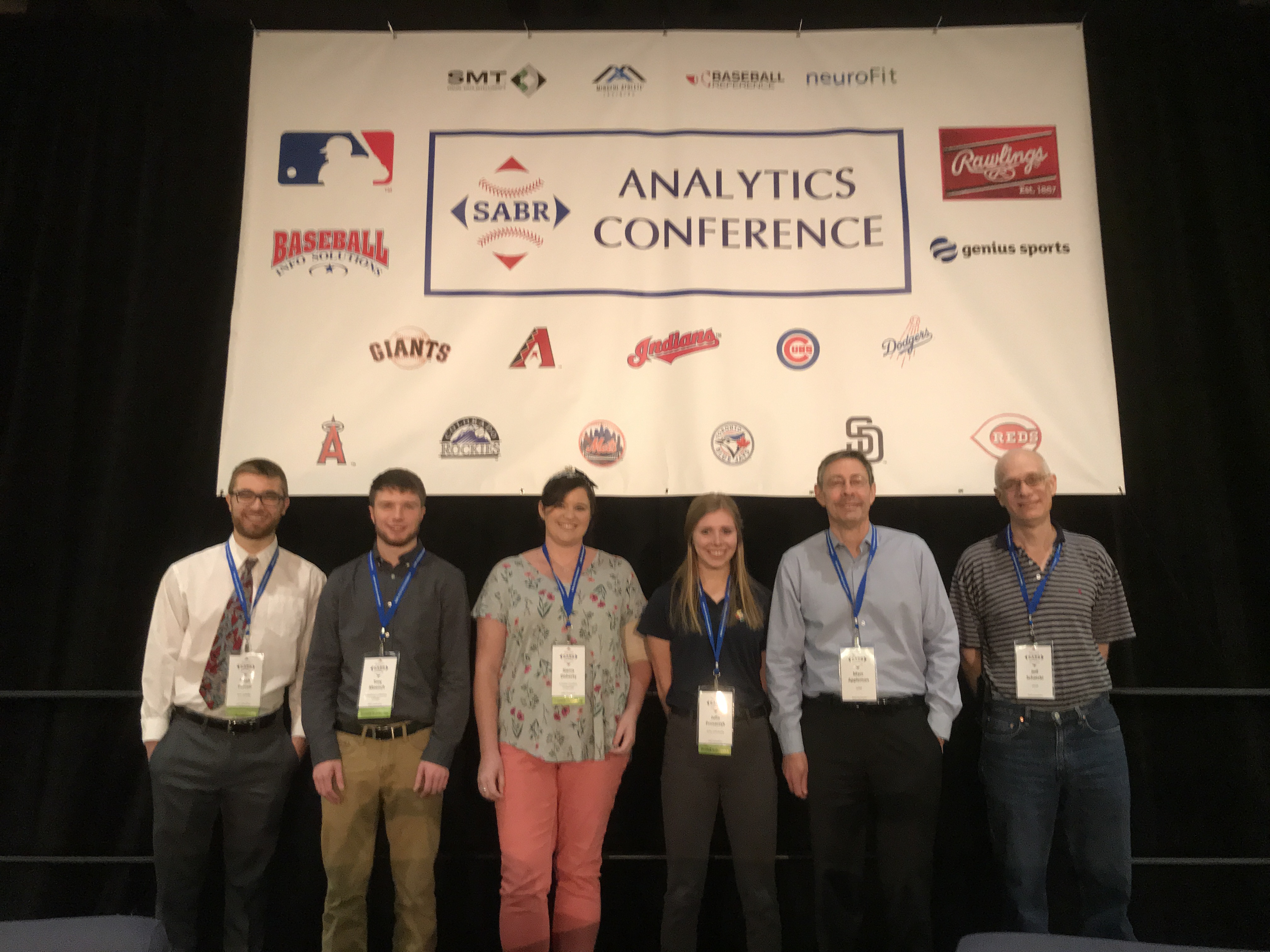 With generous funding from The Anthony A. Yoseloff Foundation, Inc., SABR will award up to four scholarships to high school and college students who wish to attend the 2019 SABR Analytics Conference. This scholarship will pay for registration, air transportation and lodging up to a total value of $1,250.
All applications must be postmarked or e-mailed to Leslie Heaphy at Lheaphy@kent.edu no later than December 31, 2018.
The objective of this scholarship fund is to encourage student engagement with baseball analytics, and to engender an active interest in baseball research and SABR.
Click here to download the 2019 Yoseloff Scholarship application.
---
For those of you whose SABR memberships expire by December 31 — you can check your current membership status here — it's time for you to renew!
From the Baseball Research Journal and the SABR Digital Library to "This Week in SABR" and our extensive list of research resources — and, of course, all the memorable conferences, chapter meetings, and events — we hope you enjoyed the many benefits of SABR membership this past year.
We hope you please continue your support by renewing your SABR membership today.
Dues are the same as they have been in recent years: $65 for one year or $175 for three years, with discounts available to anyone under 30 or over the age of 65. Please note: If you have had trouble logging in to the SABR website, please try resetting your password using this reset link. Then try logging in to renew at the link above.
Thank you for your support of SABR as we continue to strive to make SABR membership a great experience and a great value!
---
Looking to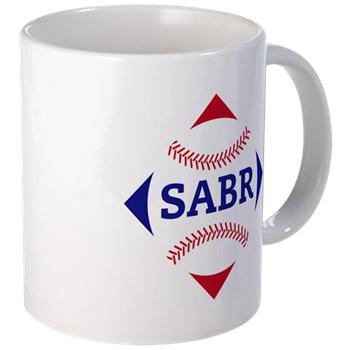 purchase SABR-logo apparel and a gift for yourself or the baseball fan in your life this holiday season? Check out the SABR Store @ CafePress:
http://www.cafepress.com/sabrstore
Items will feature the full-color SABR logo and will be available for purchase throughout the year. Shirts are available in men's and women's sizes in a variety of colors and styles. Mugs, stickers, and other collector's items are also on sale now.
Check out the SABR Store today!
---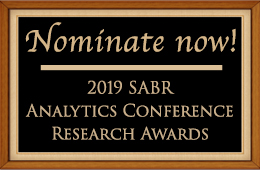 What are the best baseball analytics articles you've read in 2018?
The 2019 SABR Analytics Conference Research Awards recognize baseball researchers who have completed the best work of original analysis or commentary during the preceding calendar year. Click here to learn more or to submit a nomination.
Voting for the winners will be conducted online in January-February 2019 at SABR.org, BaseballProspectus.com, FanGraphs.com, HardballTimes.com and BeyondtheBoxScore.com, with results weighted equally at 20%. Results will be announced and presented at the eighth annual SABR Analytics Conference, March 8-10, 2018, at the Hyatt Regency Phoenix in Arizona.
---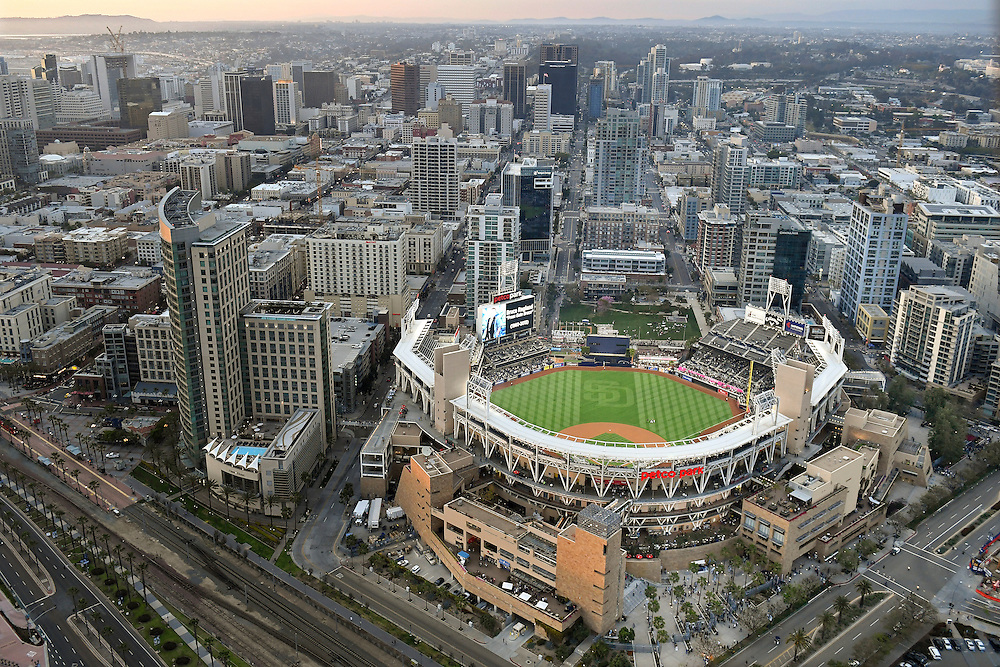 Save the date! SABR will be returning to San Diego for our 49th national convention on June 26-30, 2019, at the Manchester Grand Hyatt in downtown San Diego, California. Registration information and our special hotel room block will be available at SABR.org/convention in early 2019. The Padres are scheduled to play at home against the St. Louis Cardinals that weekend.
The Manchester Grand Hyatt is conveniently located within walking distance from Petco Park; our host hotel, a frequent host of baseball's Winter Meetings, features a spectacular waterfront resort-like setting with shopping, dining, and entertainment venues in abundance at the nearby Gaslamp Quarter. The San Diego Central Library's Sullivan Family Baseball Research Center, just a few blocks away, is home to the spectacular SABR Collection curated by our host chapter, the San Diego Ted Williams Chapter.
For more information on the SABR convention, visit SABR.org/convention.
---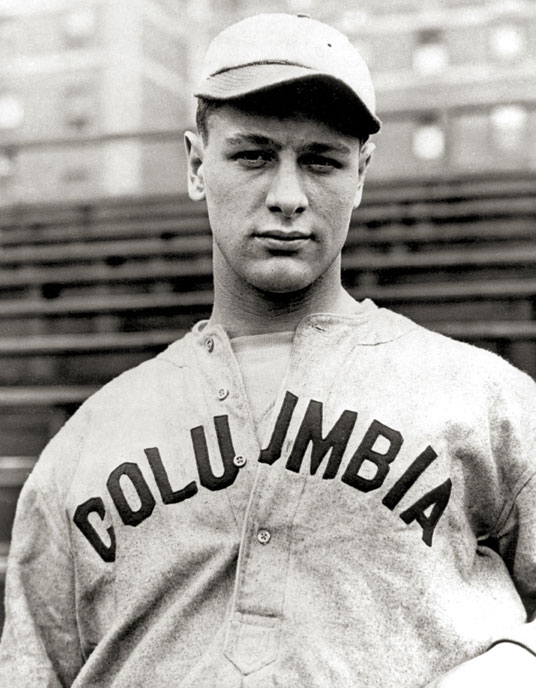 The SABR Collegiate Baseball Team Guides, now available at SABR.org, represent a summary of information gathered by members of the Collegiate Baseball Committee.
The guides attempt to provide a comprehensive record of key components of each school's intercollegiate baseball program, including head coaches, win-loss records, postseason records, and alumni who have played in the major leagues, minor leagues, or Negro Leagues. A separate file exists for each school. Counting inactive programs, approximately 2,000 schools have fielded an intercollegiate baseball team since the first game between Williams and Amherst in 1859.
Click here to learn more and to access the guides at SABR.org.
Teams currently available: Alabama A&M, Arizona Christian, Arkansas Baptist, Cosumnes River College, Grambling State, Westminster (MO), Yale
More teams will be added to the collection in the coming weeks. For more information, or to get involved with this project, please contact committee chair Karl Green.

---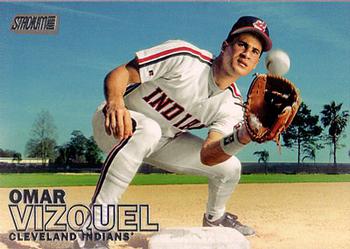 Seven new biographies were posted this week as part of the SABR Baseball Biography Project, which brings us to a total of 4,671 published biographies. Here are the new bios published this week:
All new biographies can be found here: SABR.org/bioproj/recent
---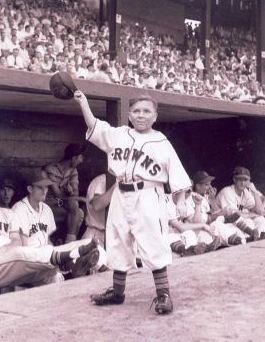 More new game stories were posted this week as part of the SABR Games Project. Here are the new game stories:
These stories were all published in Sportsman's Park in St. Louis (SABR, 2017), edited by Gregory H. Wolf. To read more stories from this book online at the SABR Games Project, click here.
New Games Project stories can be found at SABR.org/gamesproject/recent. Find all published Games Project articles at SABR.org/GamesProject.
---
Behind the Numbers: Baseball SABR Style on SiriusXM, a radio show hosted by SABR President Vince Gennaro, is back for the Hot Stove League offseason at a new time, 4:00-5:00 p.m. ET on Sundays, on MLB Network Radio.
This week's guests are SABR member Eno Sarris of The Athletic and Kyle Boddy of Driveline Baseball.
You can listen to archives of recent episodes on-demand on the SiriusXM Internet Radio App. Click here to learn more.
Behind the Numbers: Baseball SABR Style on SiriusXM focuses on examining and interpreting the statistical analysis that plays a critical role in baseball today. It airs weekly throughout the year on MLB Network Radio, available to subscribers nationwide on XM channel 89, Sirius channel 209, and on the SiriusXM Internet Radio App.
---
Please note: Only ONE entry per nomination will be considered (do not submit multiple nominations for the same award). For more information on SABR Awards, click here.

---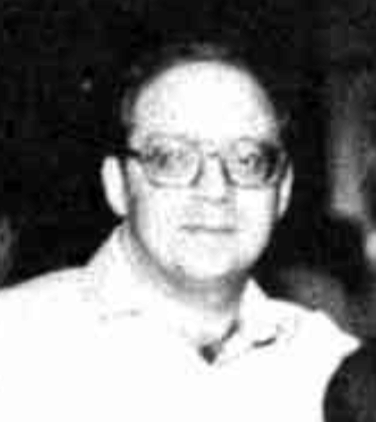 Former SABR President Richard J. Topp, 71, of Niles, Illinois, died on October 24, 2018. He joined SABR in 1975 and quickly became involved in the Biographical Research Committee, for which he served as chairman from 1984-88. He and his wife, Barbara, also helped organize the 1986 SABR Convention in Chicago. Topp was a driving force in the digitization of SABR's biographical database and supplied thousands of corrections and updates for The Baseball Encyclopedia and other reference sources over the years. He was credited with uncovering the identity of Lou Proctor, a Cleveland telegraph operator who inserted himself into a major-league box score in 1912. From 1989-91, Topp served as president of SABR's Board of Directors, helping to steady the organization during a tumultuous era. He worked for many years as a computer programmer and was a lifelong Chicago White Sox fan. He is survived by his loving wife, Barbara; daughter Mary; and brother James. A Memorial Mass was held on November 7 at St. Mary of the Woods Church in Chicago. Inurnment will be private at Holy Sepulchre Cemetery in Alsip.
---
We've heard your feedback: Some of you have said you look forward to "This Week in SABR" every Friday, but sometimes there are just too many compelling articles and announcements to read every week. We're not complaining — hey, keep up the great work! — but we know the feeling. So in an effort to make the length of this newsletter more manageable to read, we'll summarize some of the repeating/recurring announcements in a special "In Case You Missed It (ICYMI)" section of "This Week in SABR".
Here are some major headlines from recent weeks that we don't want you to miss:
All previous editions of This Week in SABR can be found here: /content/this-week-in-sabr-archives.
---
We'd like to welcome all of our new SABR members who have joined this week. You can find all Members-Only resources at members.sabr.org and the Membership Handbook can be downloaded here.
Please give these new members a warm welcome and help them make the most of their membership by giving them the opportunity to get involved in their local chapter or a research committee.
You can find contact information for any SABR member in the online membership directory (SABR.org/directory).
| Name | Hometown | | | Name | Hometown |
| --- | --- | --- | --- | --- | --- |
| Joshua Bayzick | Ocean Grove, NJ | | | Christina Knoedler | Mountain Top, PA |
| Travis Cain | Stockbridge, GA | | | Mike Lynch | Philadelphia, PA |
| David Curtoys | San Marcos, TX | | | David Macias | Petaluma, CA |
| Doug Drinen | Monteagle, TN | | | Luke O'Hara | Lexington, KY |
| Jonathan Gardner | Philadelphia, PA | | | Riley Taylor | Boston, MA |
| Mischa Gelman | Pittsburgh, PA | | | Jay Virshbo | Natick, MA |
| Richard Hutchinson | Philadelphia, PA | | | Bob Wyss | Seattle, WA |
| Kenny Jackelen | Rosemount, MN | | | Jeff Yeo | Antelope, CA |
| Dave Kaplan | Montclair, NJ | | | Tyler Young | San Antonio, TX |
| Humbert Kilanowski | Providence, RI | | | | |
---
Here are the new research committee updates this week:
Find all SABR research committee newsletters at SABR.org/research.
---
Here are the new regional chapter updates this week:
Visit SABR.org/chapters for more information on SABR regional chapters.
---
Here is a list of upcoming events on the SABR calendar:
All SABR meetings and events are open to the public. Feel free to bring a baseball-loving friend … and make many new ones! Check out the SABR Events Calendar at SABR.org/events.
---
Here are some recent articles published by and about SABR members:
Read these articles and more at SABR.org/latest.
---
This Week in SABR is compiled by Jacob Pomrenke. If you would like us to include an upcoming event, article or any other information in "This Week in SABR," e-mail jpomrenke@sabr.org.
Have trouble reading this e-mail? Click here to view this week's newsletter on the web.
Are you receiving our e-mails? "This Week in SABR" goes out by e-mail to all members on Friday afternoons. If they're not showing up, try adding "sabr.notes@sabr.org" to your contact list to ensure they show up in your inbox (and not the spam folder.)
---
Originally published: November 16, 2018. Last Updated: April 3, 2020.
https://h2j7w4j4.stackpathcdn.com/wp-content/uploads/2020/03/research-collection4_350x300.jpg
300
350
admin
/wp-content/uploads/2020/02/sabr_logo.png
admin
2018-11-16 15:00:16
2020-04-03 14:38:17
This Week in SABR: November 16, 2018