This Week in SABR: November 8, 2019

Welcome to "This Week in SABR!" Click here to view this week's newsletter on the web. Here's what we've been up to as of November 8, 2019:
---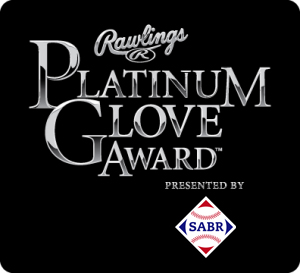 For the seventh consecutive season, the SABR Defensive Index™ was used to help select the winners of the Rawlings Gold Glove Award and Rawlings Platinum Glove Award™, presented by SABR. The SABR Defensive Index accounts for approximately 25 percent of the Rawlings Gold Glove Award selection process that was added to the votes from the managers and coaches.
The 2019 Gold Glove winners were announced on ESPN's "Baseball Tonight" on Sunday, November 3. Click here to view the winners of the Rawlings Gold Glove Awards.
Following the ESPN show, voting took place online this week for the Rawlings Platinum Glove Award™, presented by SABR. The Rawlings Platinum Glove Award winners — which will be announced tonight by SABR CEO Scott Bush at the Rawlings Gold Glove Award Banquet in New York — are determined by combining votes based on an adjusted SABR Defensive Index for each of the nine Rawlings Gold Glove Award winners in each League and the votes from baseball fans worldwide.
---
Early registration is now open for the ninth annual SABR Analytics Conference on March 13-15, 2020, at the Renaissance Phoenix Downtown in Arizona, where we'll bring together the top minds in the baseball analytics community to discuss, debate and share insightful ways to analyze and examine the great game of baseball. Register today to join us!
The Analytics Conference schedule consists of a combination of Guest Speakers, Panels, and Research Presentations — plus the unique Diamond Dollars Case Competition, in which undergraduate, graduate and law school students from across the country analyze and present a real baseball operations decision.
Programming will begin on the afternoon of Friday, March 13 and will run through Sunday afternoon on March 15. A large block of rooms for SABR Analytics Conference attendees is available on Friday, Saturday, and Sunday nights. Click here for highlights of the high-quality content from the 2019 conference.
SABR has a long and storied history with baseball statistical analysis, evidenced by the link between our name and sabermetrics. SABR's long history in this area of baseball research, coupled with our mission of advancing the understanding and knowledge of baseball, makes us the perfect choice to coordinate and host this ground-breaking event.
For more information on the 2020 SABR Analytics Conference, or to register, visit SABR.org/analytics.
---
SABR and Baseball Info Solutions are excited to announce the call for presentations for the ninth annual SABR Analytics Conference.
Abstracts of proposed research presentations should be no more than 500 words in length, and must include the abstract's title, review of previous work on the subject, a summary of the research methodology and anticipated results, and the expected contribution to the field of baseball analytics offered by this work. Submissions are open to the general public, with student presenters considered in a separate track.
Please send all abstracts to this e-mail address: analytics@baseballinfosolutions.com. The submission deadline for 2020 SABR Analytics Conference presentation abstracts is 11:59 p.m. MST, Wednesday, November 27, 2019. Note: If your presentation abstract is selected as a semi-finalist, you will be required to register for the conference in order to be eligible for a presentation slot.
Click here for complete details and criteria at SABR.org.
---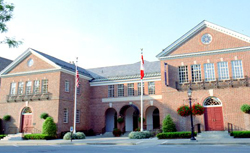 The National Baseball Hall of Fame announced this week that nine former big league players and one executive will comprise the 10-name Modern Baseball Era ballot to be reviewed and voted upon December 8 at the Baseball Winter Meetings.
Dwight Evans, Steve Garvey, Tommy John, Don Mattingly, Marvin Miller, Thurman Munson, Dale Murphy, Dave Parker, Ted Simmons, and Lou Whitaker are the candidates the Modern Baseball Era Committee will consider for Hall of Fame election for the Class of 2020. All candidates are former players except for Miller, who was the head of the Major League Baseball Players Association from 1966-82. All candidates except for Miller and Munson are living.
Any candidate who receives votes on 75 percent of the ballots cast by the 16-member Modern Baseball Era Committee will earn election to the National Baseball Hall of Fame and will be inducted in Cooperstown on July 26, 2020, along with any electees who emerge from the 2020 Baseball Writers' Association of America election, to be announced on January 21, 2020.
Click here to read the full article at SABR.org.
---
One hundred years ago, the Negro National League of Professional Base Ball Clubs (NNL) was established as a viable option for professional Black athletes barred from the all-White major leagues to showcase their talents. In 2020, SABR's Negro Leagues Research Committee will celebrate their pleasure, passion, and purpose-driven path to athletic glory and honor with a centennial celebration at the SABR Jerry Malloy Negro League Conference, which will be held on June 11-13, 2020, in Birmingham, Alabama.
NNL founder Rube Foster's mantra of "We Are The Ship … All Else The Sea" spoke to their exclusion from Major League Baseball. Their struggles became our successes as Black baseball exploded in popularity and became an integral part of baseball Americana. This is your opportunity to honor the triumphs and accomplishments of men and women who paved the way to integrate our national game.
Check back at SABR.org/malloy soon for registration and hotel information for the 2020 Malloy Conference. We hope to see you in Birmingham!
— Larry Lester
---
The 11th annual SABR Day will be held Saturday, January 25, 2020. We're starting to compile details now on 2020 SABR Day chapter meetings around the country. We'll post them as soon as we get them at SABR.org/sabrday.
Regional SABR meetings are open to all baseball fans and are usually free to attend, so bring a friend! Guest speakers often include current and former baseball players, managers, umpires, executives, scouts, writers and authors.
Chapter leaders, please be sure to send any details on your SABR meeting to Jacob Pomrenke at jpomrenke@sabr.org so we can update our SABR Day map.
Visit SABR.org/sabrday to learn more.
---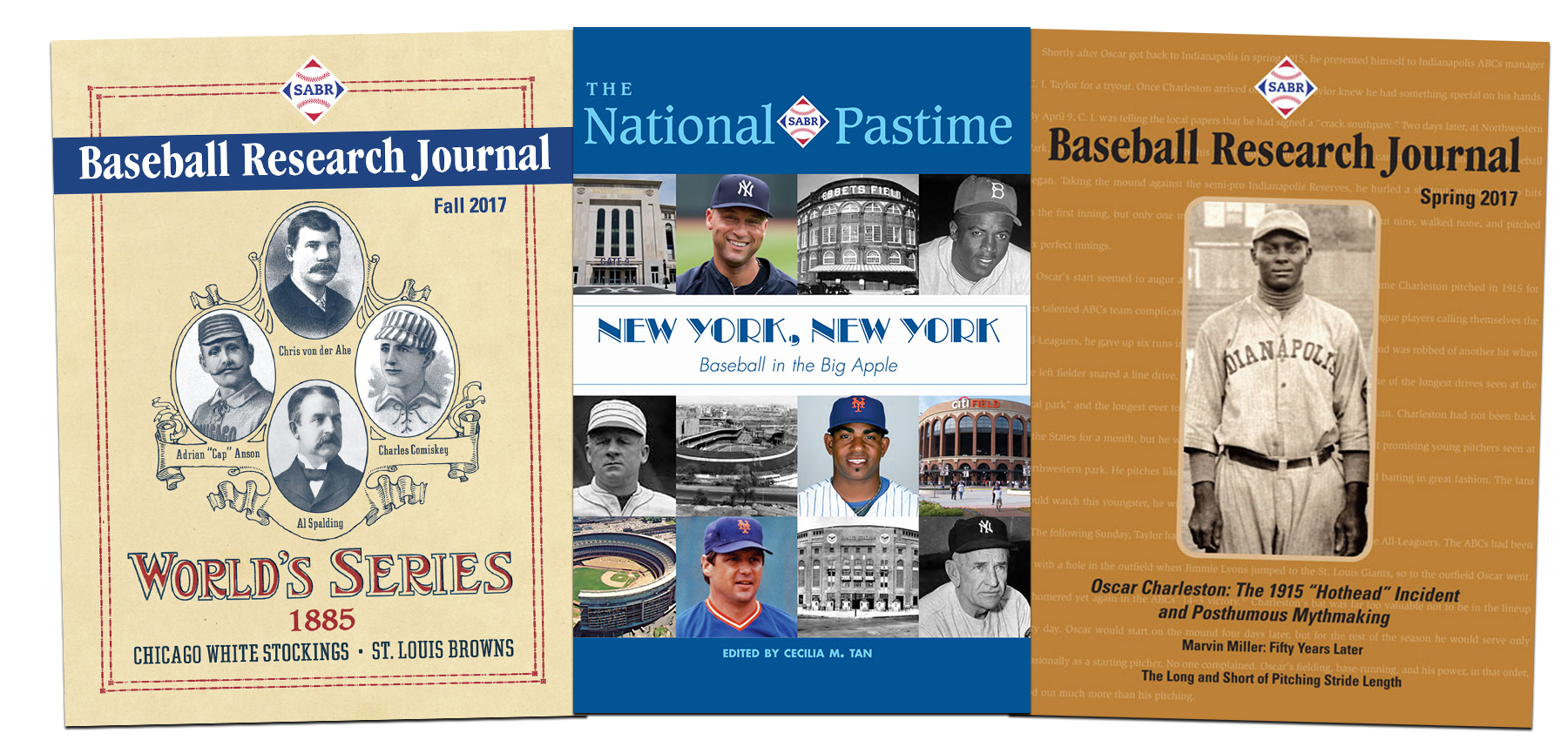 For those of you whose SABR memberships expire by December 31 — you can check your current membership status here — it's time for you to renew!
From the Baseball Research Journal and the SABR Digital Library to "This Week in SABR" and our extensive list of research resources — and, of course, all the memorable conferences, chapter meetings, and events — we hope you enjoyed the many benefits of SABR membership this past year.
We hope you please continue your support by renewing your SABR membership today.
Thank you for your support of SABR as we continue to strive to make SABR membership a great experience and a great value!
---
As we wrap up 2019, we want to thank you for your continuing support of SABR. Thanks to your dedication and generosity, SABR is stronger today than ever, with a vast array of capabilities.
We also want to invite you to join the Friends of SABR, a circle of members who are committed to using their financial support to improve our baseball community and our efforts to increase the understanding of the game we love. None of these accomplishments would have been possible without your generosity — which is why we hope you will continue and even increase your support today!
We have been busy in the last year at SABR HQ and will continue to pour our energy into notable projects in 2020. Members like you are helping us turn our shared vision into a reality.
You can join the Friends of SABR by making a gift of at least $100 at SABR.org/donate. We will use your best gift of $100, $250, $500, or $1,000 to bring more young people into the world of baseball; to publish groundbreaking books and articles; and to promote research, preservation, and scholarship. In addition, SABR HQ will also donate 10% of all member gifts back to the chapters each donor is affiliated with.
Baseball makes the world better! Thank you so much for believing that and for joining us in this endeavor.
— Scott Bush, SABR CEO
---
Thanks to all of our supporters for helping SABR fulfill its mission! Here is a list of SABR supporters for the month of October 2019:
| | | |
| --- | --- | --- |
| Charles Alexander | | Bob LeMoine |
| Kirk Arnott | | Ira Levine |
| Robert Axelrod | | Michael Levine |
| James Baker | | John Lord |
| Shoeless Joe Jackson Museum and Baseball Library | | Joseph Luchok |
| Thomas Blankley | | David Mack |
| Bruce Brown | | Jeff Meder |
| Steven Brown | | Tim Otto |
| Joseph Buell | | Todd Peterson |
| Scott Bush | | Chris Petroff |
| Frank Collins | | Mark Richardson |
| Richard Cuicchi | | Michael Romano |
| Chris Dahl | | Michael Rosenwasser |
| Stephen Daniels | | Bob Russon |
| Reid Duffy | | Robert Sawyer |
| Mark Dugo | | Matthew Schaedler |
| John Fain | | John Schleppi |
| Diane Firstman | | Douglas Schoppert |
| Bruce Fleming | | Jeffrey Self |
| Adam Foldes | | Richard Smiley |
| Edward Fong | | David Smith |
| Thomas Galligan | | Thomas Stone |
| Roy Gedat | | Joseph Thompson |
| Jeanne Glazer | | John Thorn |
| Steven Hannigan | | Hans Van Slooten |
| Kent Henderson | | Marlene Vogelsang |
| William Hickman | | Mike Webber |
| Rockwell Hoffman | | Steve West |
| David Hughes | | Robert Whelan |
| James Hughes | | Susan White |
| Daniel Jacobs | | Jeffrey Wood |
| Jeff Katz | | Thomas Zocco |
| Jan Larson | | |
Want to become a Friend of SABR? Click here to make a recurring monthly contribution or click here to learn more about our Giving Circles to make a one-time contribution.
---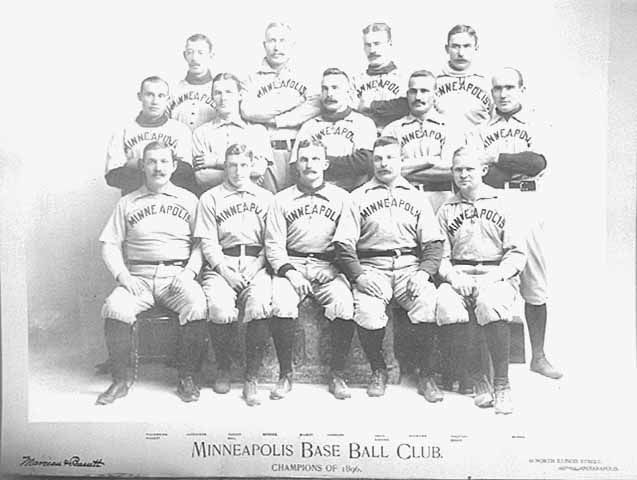 The SABR Minnesota 19th Century Baseball Interdisciplinary Symposium will take place on Saturday, November 16, 2019, at the Minneapolis Public Library, 300 Nicollet Mall in Minneapolis, Minnesota.
The day-long Saturday symposium will be devoted to 19th-century baseball as it was played and evolved in Minnesota and the greater Midwest region. The event is a joint project of the SABR Nineteenth Century Committee, SABR's Halsey Hall Chapter, and the Hennepin County Library.
Guest speakers are expected to include John Thorn, MLB's Official Historian; Larry Millett, longtime St. Paul Pioneer Press architecture critic and author of more than 10 books, including The Curve of the Arch and Lost Twin Cities; Stew Thornley, author of Baseball in Minnesota: A Definitive History and other books; Dan Levitt, author of Paths to Glory: How Great Baseball Teams Got That Way and other books; Mike Haupert, Professor of Economics at the University of Wisconsin-La Crosse; Kristin Anderson, art and architecture professor and author of an upcoming book on the history of sports facilities in the Twin Cities; Frank White, author of They Played for the Love of the Game: Untold Stories of Black Baseball in Minnesota; Brian Madigan, SABR member and associate librarian for Hennepin County Libraries; and more.
For more information, contact event organizers at sabrMN19c@gmail.com.
---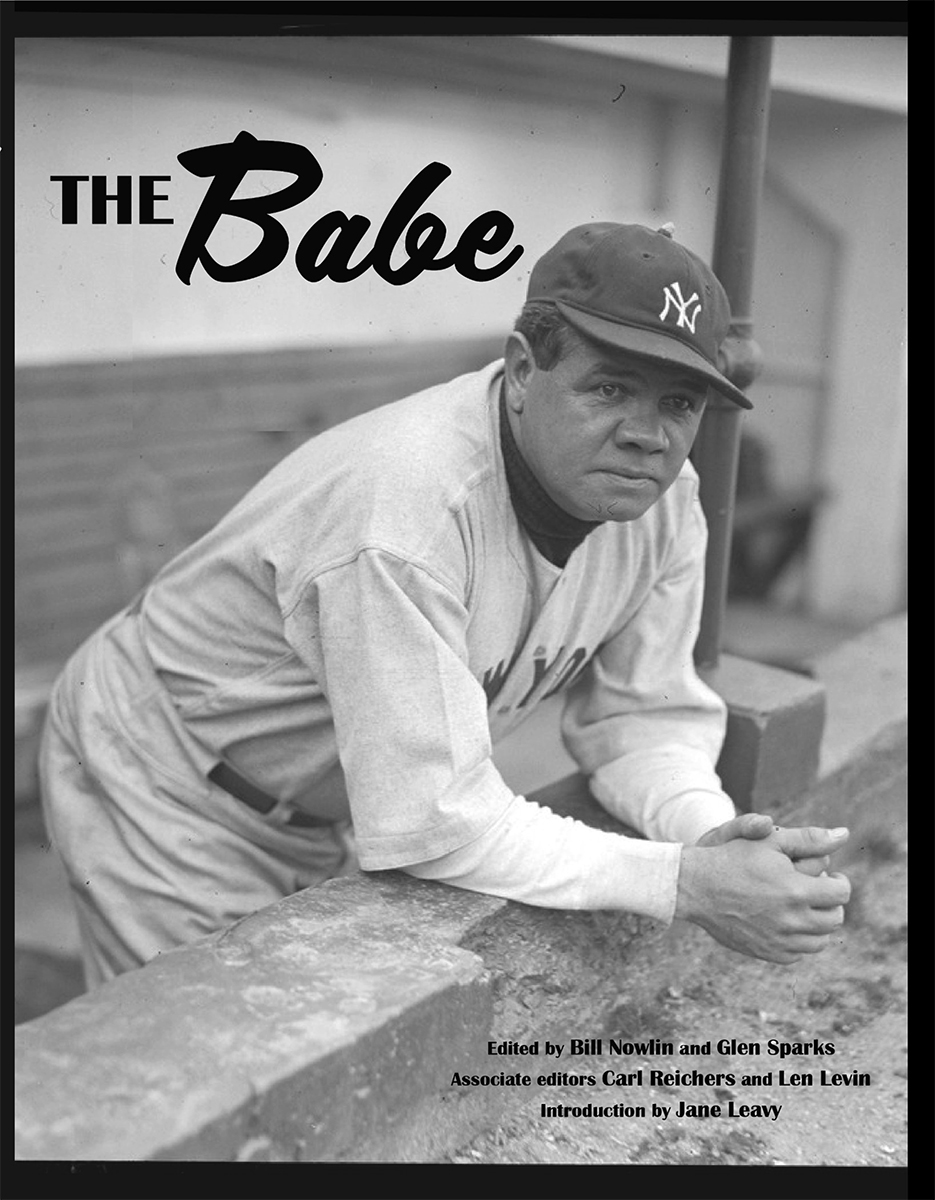 Time to call your shot and add our newest SABR Digital Library baseball book to your collection:
The Babe
Edited by Bill Nowlin and Glen Sparks
Associate editors: Carl Reichers and Len Levin
Introduction by Jane Leavy
ISBN (e-book): 978-1-9701-5917-2, $9.99
ISBN (paperback): 978-1-9701-5916-5, $29.95
8.5″ x 11″, 312 pages
Click here to read the full description of this book at SABR.org.
SABR members, get this e-book for FREE!
Having trouble downloading our e-books? To view PDF files on your computer, click here to download the free Adobe Reader software. Having trouble downloading e-books to your Kindle, Nook, Sony Reader or iPad? Click here for additional help.
---
The fourth annual Canadian Baseball History Conference will be held on November 9-10, 2019, at Museum London in London, Ontario. All baseball fans are invited to attend. The event, which brings together baseball fans and researchers from across the country, is once again being organized by SABR member Andrew North, a longtime Canadian Baseball Hall of Fame volunteer and the co-founder of the Centre for Canadian Baseball Research.
This year's conference will also include a bus trip to the Canadian Baseball Hall of Fame and Museum in St. Marys, Ontario, where attendees will have a chance to visit the newly expanded facility.
The registration fee for the conference is $70, which covers all of the presentations, continental breakfasts both days, a catered lunch on Saturday, and tours of both the Museum London Art Gallery and the Canadian Baseball Hall of Fame and Museum.
For a complete list of the presentations and for more information, visit http://baseballresearch.ca/london-2019.
---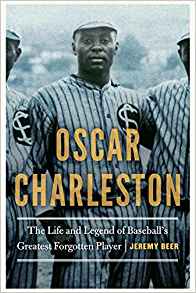 Swing by … introducing Oscar Charleston: Baseball's Greatest Forgotten Player:
7:00 p.m., Thursday, November 14, 2019
Changing Hands Bookstore
300 W. Camelback Rd.
Phoenix, AZ 85013
Please join us! As we approach the 100th anniversary of the founding of the Negro National League, come hear Nick Piecoro, Diamondbacks beat writer for the Arizona Republic, discuss the legacy of the Negro Leagues and its best all-around player, Oscar Charleston, with SABR member Jeremy Beer, author of the new biography, Oscar Charleston: The Life and Legend of Baseball's Greatest Forgotten Player.
The event is free and open to all baseball fans.
Attendees are asked to consider making a tax-deductible donation in support of SABR and our Negro Leagues Grave Marker Project, which funds headstones for Negro Leagues players buried in unmarked graves.
Those who make a donation of $150 or more are invited to attend a free private dinner at Southern Rail, located next door to Changing Hands, immediately afterward with Piecoro, Beer, SABR CEO Scott Bush, and members of the SABR staff. Click here to make a donation online.
If you plan on attending this event, please RSVP to brose@sabr.org by Friday, November 8.
---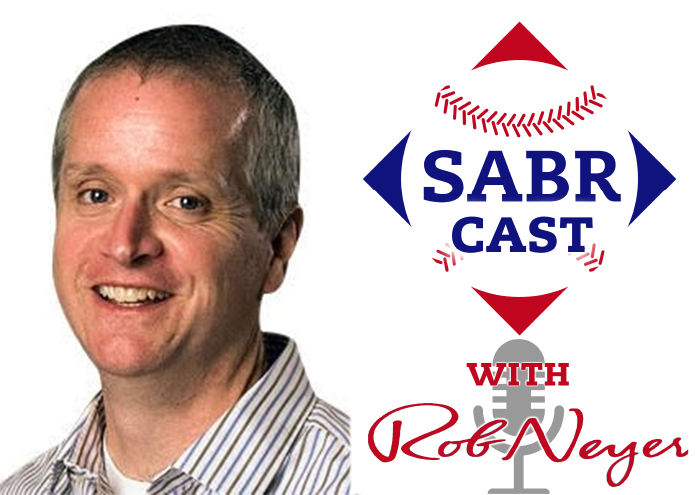 Listen to a new episode of SABRcast with Rob Neyer, a new weekly podcast hosted by award-winning author and longtime SABR member Rob Neyer — which is now available on your favorite podcast streaming services!
Visit SABR.org/sabrcast to listen to Episode #32 — our guest this week is Justin McGuire, a longtime SABR member and founder/host of the Baseball by the Book podcast. He spent eight years as the MLB editor at The Sporting News and has been a contributor to FanSided.com and other publications..
Subscribe to SABRcast on your favorite podcast networks, including Apple Podcasts, Spotify, Stitcher, or Google Play, and listen to each episode as soon as it's released on Mondays. Every week, SABRcast will feature insights and analysis of what's happening in modern baseball on and off the field, plus compelling interviews with figures from around the game — and music from The Baseball Project.
To learn more, visit SABR.org/sabrcast.
---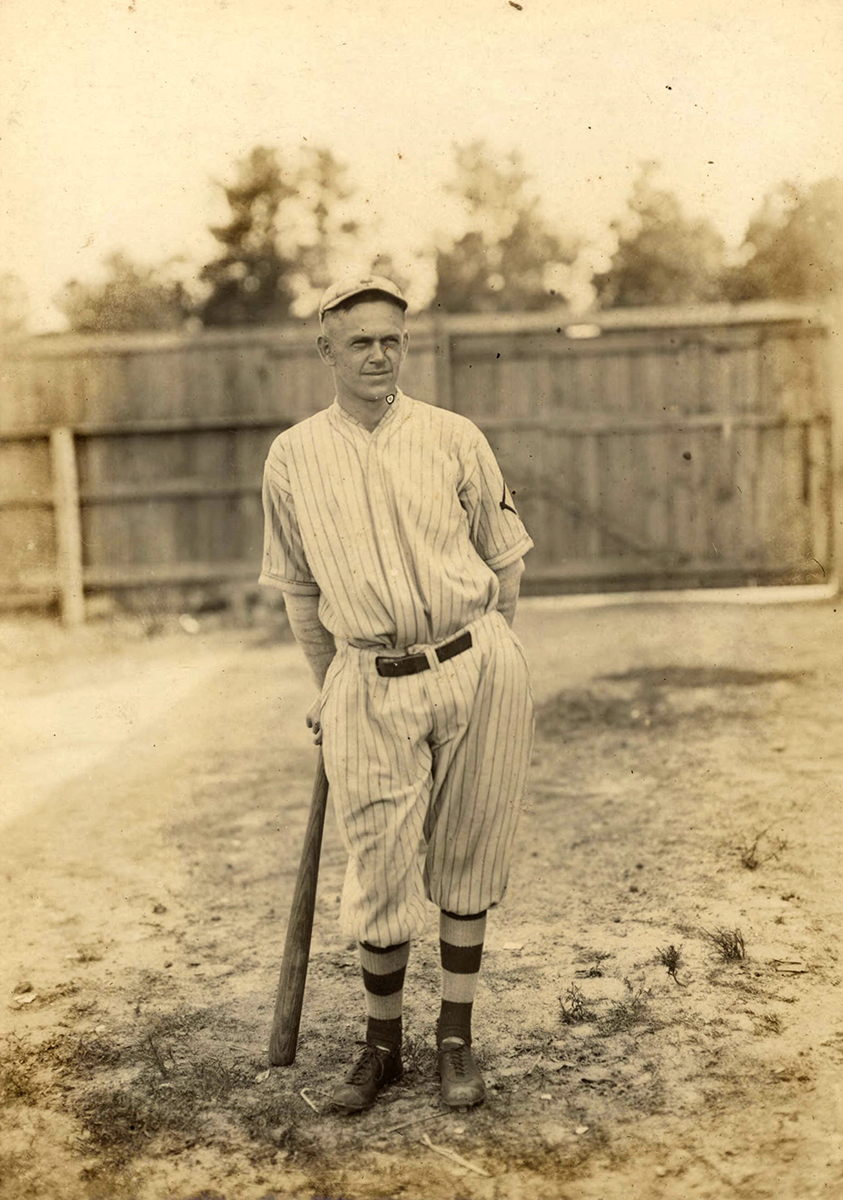 Five new biographies were posted this week as part of the SABR Baseball Biography Project, which brings us to a total of 5,025 published biographies. Here are the new bios published this week:
All new biographies can be found here: SABR.org/bioproj/recent
---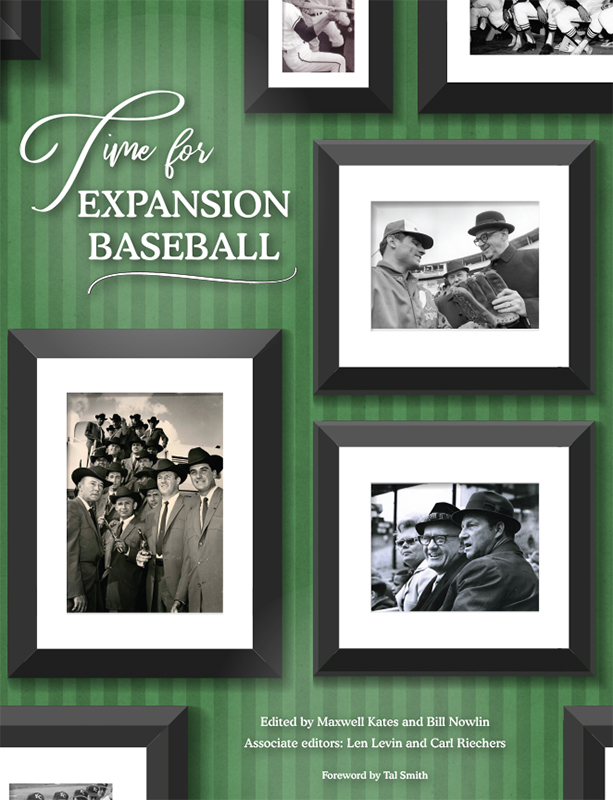 In Time for Expansion Baseball, edited by Maxwell Kates and Bill Nowlin and published in 2018, we told the story of how each new expansion franchise was formed, built its team, and began play.
Key players from each team's early years are profiled in this book, from early Angels like Eli Grba and Duke Maas to Senator Tom Sturdivant, from Seattle Pilots Tommy Harper and Lou Piniella to Seattle Mariners Julio Cruz and Rick Jones, and "Mr. Marlin" Jeff Conine and original Rockies catcher Joe Girardi.
You can now read every biography from Time for Expansion Baseball online at the SABR BioProject.
Click here to download your free e-book or get 50% off the paperback edition at SABR.org.
Visit SABR.org/ebooks to find all titles from the SABR Digital Library.
---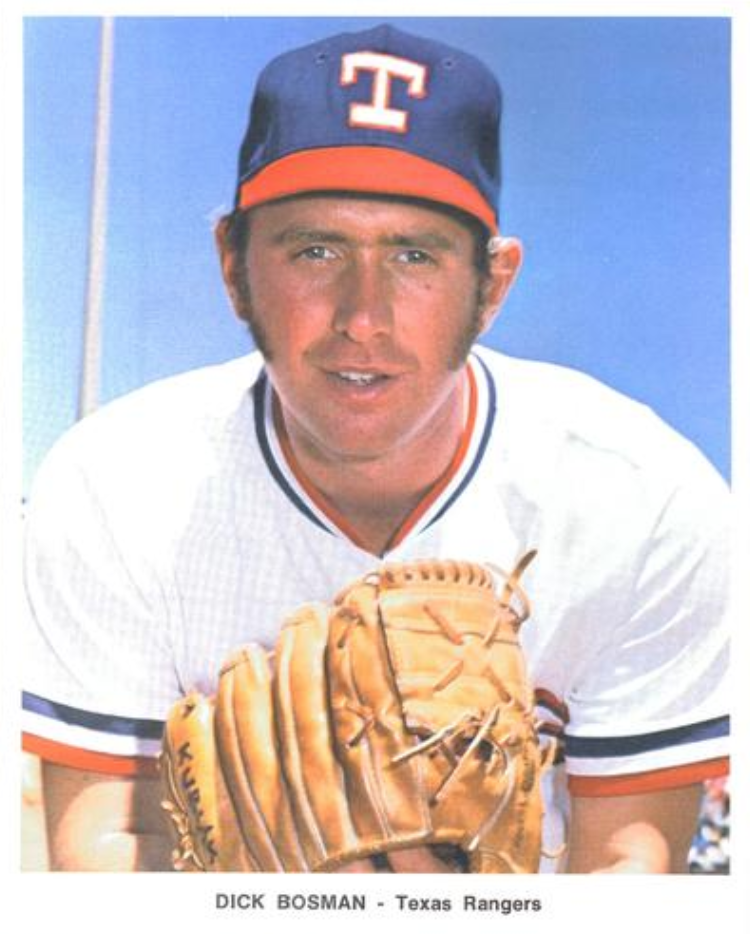 Seven new game stories were posted this week as part of the SABR Games Project. Here are the new game stories:
New Games Project stories can be found at SABR.org/gamesproject/recent. Find all published Games Project articles at SABR.org/GamesProject.
---
Behind the Numbers: Baseball SABR Style on SiriusXM, a radio show hosted by former SABR Board President Vince Gennaro, is back for the Hot Stove offseason at a new time! Listen to a new episode at 4:00-5:00 p.m. ET on Saturdays on MLB Network Radio.
This week's guests are SABR member Mark Simon of Baseball Info Solutions and Lee Igel of the NYU Tisch Institute for Global Sport.
You can also listen to archives of recent episodes on-demand on the SiriusXM Internet Radio app. Click here to learn more.
Behind the Numbers: Baseball SABR Style on SiriusXM focuses on examining and interpreting the statistical analysis that plays a critical role in baseball today. It airs weekly throughout the year on MLB Network Radio, available to subscribers nationwide on XM channel 89, Sirius channel 209, and on the SiriusXM Internet Radio App.
---
Please note: Only ONE entry per nomination will be considered (do not submit multiple nominations for the same award). For more information on SABR Awards, click here.
---
We've heard your feedback: Some of you have said you look forward to "This Week in SABR" every Friday, but sometimes there are just too many compelling articles and announcements to read every week. We're not complaining — hey, keep up the great work! — but we know the feeling. So in an effort to make the length of this newsletter more manageable to read, we'll summarize some of the repeating/recurring announcements in a special "In Case You Missed It (ICYMI)" section of "This Week in SABR".
Here are some major headlines from recent weeks that we don't want you to miss:
All previous editions of This Week in SABR can be found here: https://sabr.org/content/this-week-in-sabr-archives.
---
We'd like to welcome all of our new SABR members who have joined this week. You can find all Members-Only resources at members.sabr.org and the Membership Handbook can be downloaded here.
Please give these new members a warm welcome and help them make the most of their membership by giving them the opportunity to get involved in their local chapter or a research committee.
You can find contact information for any SABR member in the online membership directory (SABR.org/directory).
| Name | Hometown | | | Name | Hometown |
| --- | --- | --- | --- | --- | --- |
| Robert Blackstock | North Royalton, OH | | | Quentin Phillips | Olympia, WA |
| Shane Davies | Vancouver, BC | | | Gerald Reis | Nesconset, NY |
| Daniel Fitzsimmons | Weston, FL | | | Robert Russell | Richland, WA |
| Elliot Gore | Boynton Beach, FL | | | Matt Schubert | Northbrook, IL |
| Jaff Hasan | Marlton, NJ | | | Max Thorn | Brooklyn, NY |
| Evan Laskowski | Madison, WI | | | Tim White | Corona, CA |
| Bill Leisenring | Tecumseh, MI | | | Christina Whitlock | West Columbia, SC |
| Jeff Lenz | South Haven, MN | | | | |
---
Here are the new research committee updates this week:
Find all SABR research committee newsletters at SABR.org/research.
---
Here are the new regional chapter updates this week:
Visit SABR.org/chapters for more information on SABR regional chapters.
---
Here is a list of upcoming events on the SABR calendar:
All SABR meetings and events are open to the public. Feel free to bring a baseball-loving friend … and make many new ones! Check out the SABR Events Calendar at SABR.org/events.
---
Here are some recent articles published by and about SABR members:
Read these articles and more at SABR.org/latest.
---
This Week in SABR is compiled by Jacob Pomrenke. If you would like us to include an upcoming event, article or any other information in "This Week in SABR," e-mail jpomrenke@sabr.org.
Have trouble reading this e-mail? Click here to view this week's newsletter on the web.
Are you receiving our e-mails? "This Week in SABR" goes out by e-mail to all members on Friday afternoons. If they're not showing up, try adding "sabr.notes@sabr.org" to your contact list to ensure they show up in your inbox (and not the spam folder.)
---
Originally published: November 8, 2019. Last Updated: April 3, 2020.
https://sabr.org/wp-content/uploads/2020/03/research-collection4_350x300.jpg
300
350
admin
/wp-content/uploads/2020/02/sabr_logo.png
admin
2019-11-08 15:01:12
2020-04-03 14:38:15
This Week in SABR: November 8, 2019