This Week in SABR: June 25, 2021
Welcome to "This Week in SABR!" Click here to view this week's newsletter on the web. Here's what we've been up to as of June 25, 2021:
---
As part of SABR's 50th anniversary in 2021, all baseball fans are invited to join us online for the Summer of SABR: Golden Celebration Series, presented by Major League Baseball and Baseball-Reference.com. The opening session begins at 7:00 p.m. EDT tonight, with more sessions on the afternoons of Saturday, June 26 and Sunday, June 27.
Here is the schedule for this weekend's Zoom session (all times listed below are in Eastern Time):
Friday, June 25
Hosted by Emily Hawks

7:00-8:00 p.m.: Future of Women in Baseball panel, with Katie Krall, Cincinnati Reds; Bianca Smith, Boston Red Sox; Janet Marie Smith, Los Angeles Dodgers.
8:00-9:00 p.m.: Baseball Rules Changes panel, with J.J. Cooper, Baseball America; Rick White, Atlantic League; and Cecilia Tan, SABR.
Saturday, June 26
Hosted by Scott Bush

3:00-4:00 p.m.: Negro Leagues as Major Leagues panel, with Sean Forman, Sports Reference; Scott Simkus, Seamheads.com; and Larry Lester, SABR Negro Leagues Committee. Moderator: Dr. Raymond Doswell, Negro Leagues Baseball Museum.
4:00-5:00 p.m.: Annual Business Meeting, with presentation of Bob Davids Award.
5:00-6:00 p.m.: Social Hour + SABR Chapter Leaders breakout
Sunday, June 27
Hosted by Chanel Zapata

2:00-3:00 p.m.: Caribbean Winter Leagues and Post-Pandemic Latin American Baseball, with Leonte Landino and Enrique Rojas, ESPN Deportes.
3:00-4:00 p.m.: Baseball at the 2021 Tokyo Olympics, with Eric Campbell, GM, Team USA; Peter Kurz, GM, Team Israel; and moderator Matt Casey, KJZZ.
Click here to register for the Summer of SABR: Golden Celebration Series. Registration is $35 for SABR members and $50 for non-members. The single registration fee will provide access to the entirety of the Summer of SABR: Golden Celebration Series, including every session in June, July and August. That's NINE incredible virtual sessions, including the full Jerry Malloy Negro League Conference, for just one registration price.
Visit SABR.org/summer to register today or for more information.
---
As part of the Summer of SABR: Golden Celebration Series virtual event, SABR will hold its Annual Business Meeting from 4:00-5:00 p.m. EDT on Saturday, June 26, 2021.
In addition to updates from SABR CEO Scott Bush, Board President Mark Armour, and Treasurer F.X. Flinn, the Annual Business Meeting will also include the announcement of the 2021 Bob Davids Award, SABR's highest honor.
SABR's Board of Directors welcomes any questions from members during the Annual Business Meeting; please fill out our online form to submit a question in advance.
Registration for Summer of SABR is $35 for SABR members and $50 for non-members. For more information, visit SABR.org/summer.
---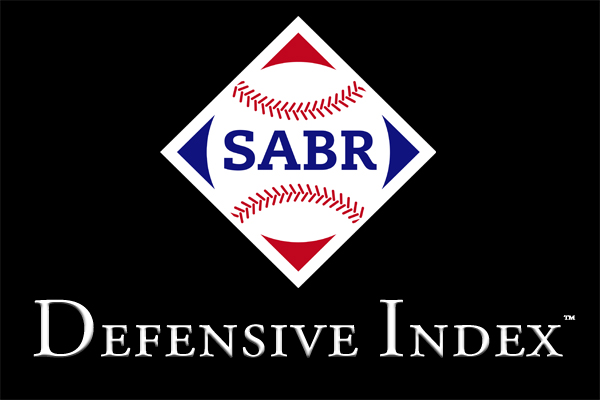 New York shortstop Francisco Lindor and Houston right fielder Kyle Tucker are in the top spots in their respective leagues in the most recent SABR Defensive Index™ rankings.
For the ninth consecutive season, the SABR Defensive Index will be used to help select the winners of the Rawlings Gold Glove Award® and Rawlings Platinum Glove Award™, presented by SABR. The SABR Defensive Index accounts for approximately 25 percent of the Rawlings Gold Glove Award selection process that will be added to the votes from the managers and coaches.
Lindor's SDI of 4.6 is the highest in the NL among all qualified defenders, ahead of San Diego second baseman Jake Cronenworth (4.4), Colorado third baseman Joshua Fuentes (4.1), and a pair of Pittsburgh teammates, shortstop Kevin Newman and third baseman Erik Gonzalez (both 3.6).
Tucker's SDI of 4.6 leads all fielders in the AL, followed closely by Kansas City center fielder Michael A. Taylor at 4.5. Minnesota center fielder Byron Buxton (4.1), Chicago pitcher Dallas Keuchel (4.1), and Minnesota shortstop Andrelton Simmons (3.9) round out the top five.
The updated SDI results were released on Monday, June 21 by the Society for American Baseball Research. The final SDI results will be released following the conclusion of the 2021 season at SABR.org/sdi.
---
In the SABR Research Collection, you can now find every issue of the Baseball Research Journal and The National Pastime from SABR's first 50 years online!
Most issues of SABR's flagship publications are available to read online, with thousands of articles already searchable at SABR.org, while the rest are available as PDF downloads.
Established in 1972, the Baseball Research Journal was created so members could publish and share their research with like-minded students of baseball. Today, the BRJ provides a unique mix of cutting-edge baseball research and historical and biographical articles.
The National Pastime was launched in 1982 and published annually; since 2009 it has served as SABR's convention-focused publication, providing in-depth articles focused on the geographic region where the Annual Convention is taking place.
More articles from the SABR archives will be added online to the Research Collection in the coming months. Click here to learn more about the BRJ and TNP in our Member Benefit Spotlight video.
---
With generous funding from The Anthony A. Yoseloff Foundation, Inc., SABR will award up to four scholarships to high school and college students who wish to attend the SABR/IWBC Women in Baseball Conference on September 10-12, 2021, in Rockford, Illinois. This scholarship will pay for registration, transportation, and lodging (double occupancy) up to a total value of $1,250.
Click here to learn more or to download the application form.
Students must be currently enrolled in a high school, college undergraduate or graduate program, and be between 18 and 29 years of age at the time of the conference. Some form of age verification (photocopy of driver's license, passport, etc.) must be attached to your application.
All applications must be postmarked or e-mailed to Leslie Heaphy at lheaphy@kent.edu no later than August 2, 2021, or be sent by mail to: SABR, Cronkite School at ASU, 555 N. Central Ave. #416, Phoenix, AZ 85004.
Click here to read the full announcement at SABR.org.
---
SABR is pleased to announce the winners of the Lee Allen History of Baseball Award for 2021.
Dominick Pizzelanti and Grayson Ebner of Kutztown, Pennsylvania, won the Lee Allen History of Baseball Award for their senior group documentary, "Writing Race: Sam Lacy Chronicles the Crossing of the Color Line in Sports Journalism." Click here to watch their award-winning film on YouTube.
Since 1996, SABR has honored the best baseball research project at the National History Day competition, an annual event in which students compete on a regional basis, followed by state competition, and then national finals at the University of Maryland.
The award is named in honor of Lee Allen, the historian at the National Baseball Hall of Fame and Museum from 1950 to 1969. To view a list of past winners, click here.
---
SABR chapters and committees are encouraged to set up virtual meetings to stay engaged with our members throughout the world at SABR.org, as part of our Stay Home With SABR initiative to assist in limiting the spread of the COVID-19 coronavirus pandemic.
Here are some more upcoming virtual events you can attend online; check the Events Calendar for complete details:
June 25: Summer of SABR: Golden Celebration Series (7:00 p.m. EDT)
June 26: Summer of SABR: Golden Celebration Series (3:00 p.m. EDT)
June 27: Summer of SABR: Golden Celebration Series (2:00 p.m. EDT)
June 27: Baltimore Babe Ruth (MD) Chapter meeting (7:00 p.m. EDT)
June 28: Juan Marichal (DOM) Chapter meeting (8:00 p.m. EDT)
June 29: Nineteenth Century Committee annual meeting (8:00 p.m. EDT)
July 3: Talkin' Baseball: Tim Wendel (9:00 a.m. EDT)
In addition, the following events will be held in person:
June 26: Emil Rothe Chicago Chapter meeting (Chicago, IL)
Find more upcoming SABR meetings on our Events Calendar page.
---
Baseball fans, tune in this season to SABRcast with Rob Neyer, a weekly podcast hosted by award-winning author and longtime SABR member Rob Neyer.
Episode #116 on Monday, June 21 featured Sean Forman, president of Sports Reference LLC and founder of Baseball-Reference.com, which recently launched a new expansion of coverage for the major Negro Leagues from 1920 to 1948. Sean created Baseball-Reference.com in 2000 and has turned it into baseball's premier statistical website over the past two decades, refining the site to go well beyond standard statistics found in traditional baseball encyclopedias. The Sports Reference universe now includes comprehensive websites for pro and college basketball, football, ice hockey, and international soccer. Forman is a 2011 recipient of SABR's Henry Chadwick Award and a co-founder of Baseball Think Factory.
Visit SABR.org/sabrcast to listen to the full episode.
Subscribe to SABRcast on your favorite podcast networks, including Apple Podcasts, Spotify, or Stitcher, and listen to each episode as soon as it's released on Mondays. To learn more, visit SABR.org/sabrcast.
---
Eleven new biographies were posted this week as part of the SABR Baseball Biography Project. Here are the new bios published this week:
All new biographies can be found here: SABR.org/bioproject
Find any SABR biography: You can visit sabr.org/bioproject to search for any player — or manager, executive, scout, spouse, broadcaster, or umpire — who appears in the SABR BioProject. In addition, we have pages for Ballparks, Broadcasters, Executives, Games, Managers, Scouts, Spouses, Umpires, Writers, people who were Famous Outside Baseball, and a lot more.
Read all SABR bios from 1935 Pittsburgh Crawfords book: In Pride of Smoketown: The 1935 Pittsburgh Crawfords, edited by Frederick C. Bush and Bill Nowlin and published in 2020, we told the story of one of the Negro Leagues' most dominant teams, which boasted four Hall of Fame players. All of the biographies from Pride of Smoketown are now available to read online at the SABR BioProject. Visit SABR.org/ebooks to download the free e-book edition or save 50% off the paperback.
---
Fourteen new game stories were posted this week as part of the SABR Games Project. Here are the new game stories:
New Games Project stories can be found at SABR.org/gamesproject.
Get involved: Have memories of a game you attended? Or a game you watched that caught your interest? Write about it! Writing for the Games Project is an easy way to get involved as a SABR member. Find out how by reading the Games Project FAQs section or checking out the Authors' Guidelines. We have editors and fact checkers who are willing to help you write your first article.
---
Behind the Numbers: Baseball SABR Style on SiriusXM, a radio show hosted by former SABR Board President Vince Gennaro, is back at a new time for the regular season. Listen to new episodes at 8:00-9:00 p.m. ET on Saturdays on MLB Network Radio.
You can also listen to archives of recent episodes on-demand on the SiriusXM Internet Radio app.
Behind the Numbers: Baseball SABR Style on SiriusXM focuses on examining and interpreting the statistical analysis that plays a critical role in baseball today. It airs weekly throughout the year on MLB Network Radio, available to subscribers nationwide on XM channel 89, Sirius channel 209, and on the SiriusXM Internet Radio App.
---
SABR's 2021 Annual Report has been posted on the website and can be downloaded below:
On the Annual Reports page, you can download a copy of 2021 Chapter Reports, Committee Reports, and Chartered Communities Reports in the Appendix files on that page.
All previous SABR Annual Reports can also be found on the Annual Reports page.
---
Here are some major headlines from recent weeks that we don't want you to miss:
All previous editions of This Week in SABR can be found here: SABR.org/this-week-in-sabr-archives.
---
We'd like to welcome all of our new SABR members who have joined this week. You can find all Members-Only resources at members.sabr.org and the Membership Handbook can be downloaded here.
Please give these new members a warm welcome and help them make the most of their membership by giving them the opportunity to get involved in their local chapter or a research committee.
You can find contact information for any SABR member in the online Membership Directory.
| Name | Hometown |   |   | Name | Hometown |
| --- | --- | --- | --- | --- | --- |
| Phil Angelo | Kankakee, IL | | | Andy Pratt | Falcon Heights, MN |
| Marty Bahl | Brandon, FL | | | Randall Reilly | Madison, WI |
| Steve Cukrov | Irvine, CA | | | Rick Sagriff | Kingston, ON |
| Robert Ende | Sammamish, WA | | | Robert Shadlow | Tacoma, WA |
| Jim Lubell | Hillsboro, OR | | | David Speed | New York, NY |
| Adam Mednick | North Haven, CT | | | Vanessa Swenson | Athens, GA |
| Stephen Nesbitt | Pittsburgh, PA | | | Alan Wedge | Scottdale, PA |
| Christopher Phalon | Naperville, IL | | | Dave Wong | Rockville, MD |
---
Here are the new research committee updates this week:
Find all SABR research committee newsletters at SABR.org/research/committees.
---
Here are the new regional chapter and chartered community updates this week:
Visit SABR.org/chapters for more information on SABR regional chapters.
---
Here are some recent articles published by and about SABR members:
Please note: Some articles may require a separate subscription to view online. SABR does not endorse, and is not responsible or liable for, any content that appears on a third-party website.
---
This Week in SABR is compiled by Jacob Pomrenke. If you would like us to include an upcoming event, article or any other information in "This Week in SABR," e-mail jpomrenke@sabr.org.
Have trouble reading this e-mail? Click here to view this week's newsletter on the web.
Are you receiving our e-mails? "This Week in SABR" goes out by e-mail to all members on Friday afternoons. If they're not showing up, try adding "sabr.notes@sabr.org" to your contact list to ensure they show up in your inbox (and not the spam folder.)
---
Originally published: June 25, 2021. Last Updated: June 25, 2021.
https://sabr.org/wp-content/uploads/2020/06/SABR-LatestNews-TWIS-2016.jpg
250
847
sabr
/wp-content/uploads/2020/02/sabr_logo.png
sabr
2021-06-25 13:49:32
2021-06-25 14:00:22
This Week in SABR: June 25, 2021