This Week in SABR: December 21, 2018

Welcome to "This Week in SABR!" Click here to view this week's newsletter on the web. Please note: The SABR office will be closed for the holidays on Tuesday, December 25 and Tuesday, January 1. The next "This Week in SABR" newsletter will be sent on Friday, January 4, 2019. Here's what we've been up to as of December 21, 2018:
---
This has been another outstanding year for SABR, with an entertaining, informative SABR 48 convention in Pittsburgh and a special day at the ballpark at PNC Park, innovative research and publishing projects, and outstanding involvement from volunteers. Your year-end charitable gift will help us close out 2018 and enable us to make 2019 even more successful.
Please help us reach this year's giving goal! As a 501(c)3 organization, tax-deductible donations allow SABR to expand member opportunities and to become an even larger voice in the baseball community. Many members have already become donors, and you can join them right now by making your gift online at SABR.org/donate. By doing so you help SABR fulfill its mission and increase the impact of our baseball analysis and historical study.
All of us at SABR appreciate your support of our great organization and the game we love. If you have questions regarding your gift, feel free to e-mail SABR CEO Scott Bush at sbush@sabr.org.
---
For those of you whose SABR memberships expire by December 31 — you can check your current membership status here — it's time for you to renew!
From the Baseball Research Journal and the SABR Digital Library to "This Week in SABR" and our extensive list of research resources — and, of course, all the memorable conferences, chapter meetings, and events — we hope you enjoyed the many benefits of SABR membership this past year.
We hope you please continue your support by renewing your SABR membership today.
Renew by mail: To pay by check or money order, mail this downloadable PDF form and your payment to the office at SABR, Cronkite School at ASU, 555 N. Central Ave. #416, Phoenix, AZ 85004.
Pay by phone: To process your credit-card payment over the phone, please call the SABR office at (602) 496-1460 during regular business hours. (We accept Visa, Mastercard, or Discover Card.)
Dues are the same as they have been in recent years: $65 for one year or $175 for three years, with discounts available to anyone under 30 or over the age of 65. Please note: If you have had trouble logging in to the SABR website, please try resetting your password using this reset link. Then try logging in to renew at the link above.
Thank you for your support of SABR as we continue to strive to make SABR membership a great experience and a great value!
---
We're hiring! The Director of Development will spearhead our development efforts as SABR continues to grow. This is a new position in our 501(c)3 nonprofit organization that will report to and partner with the Chief Executive Officer.
As our Director of Development, you will have the opportunity to build the development function. You will be responsible for revenue streams which allow us to achieve our mission and maximize our impact in the baseball community. You will plan and organize fundraising activities, manage the development budget, and assemble volunteers to raise the funds necessary for growth. This position is based at the SABR office, located in the Walter Cronkite School of Journalism and Mass Communication at Arizona State University in downtown Phoenix.
Click here to learn more or to apply for the position.
---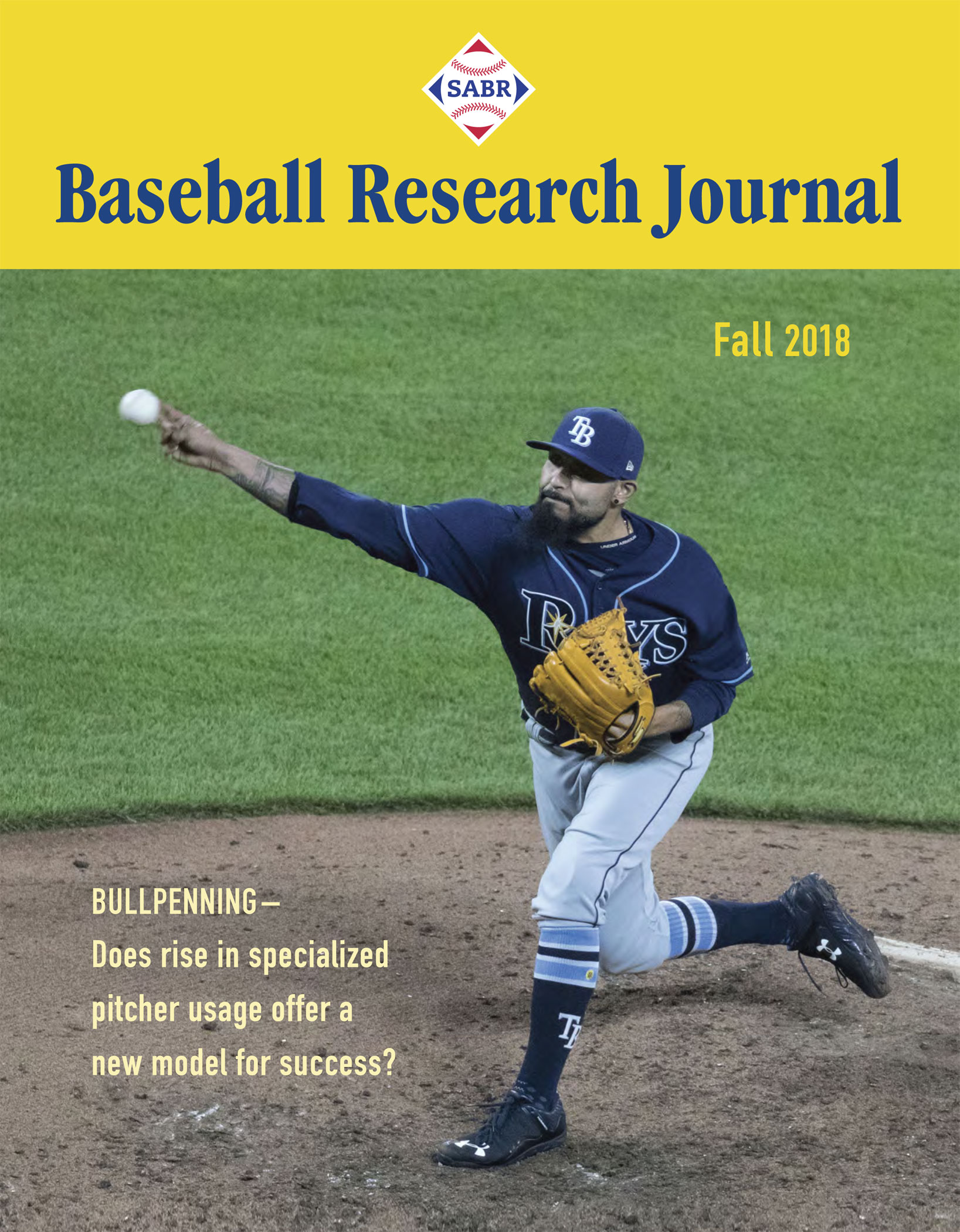 Good news! The Fall 2018 edition of the Baseball Research Journal has been mailed out to all SABR members.
Those of you who receive the print edition should find your BRJ arriving very soon, and we've heard reports that many have already arrived. For digital subscribers, the e-book edition was delivered to your inboxes on Thursday.
To learn more about contributing to a future SABR publication, click here.
We hope you enjoy reading the Fall 2018 Baseball Research Journal!
---
Looking to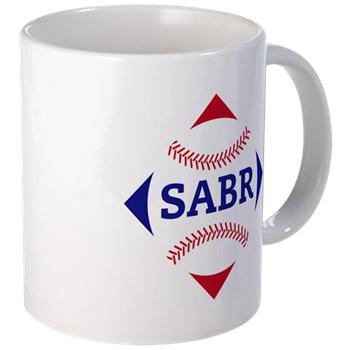 purchase SABR-logo apparel and a gift for yourself or the baseball fan in your life this holiday season? Check out the SABR Store @ CafePress:
http://www.cafepress.com/sabrstore
Items will feature the full-color SABR logo and will be available for purchase throughout the year. Shirts are available in men's and women's sizes in a variety of colors and styles. Mugs, stickers, and other collector's items are also on sale now. Check out the SABR Store today!
A SABR membership also makes a great gift for the baseball fan in your life! All baseball fans are welcome to join SABR. Gift memberships are $65/year (with discounts available to anyone under 30 or over 65), and members receive all the benefits of a standard membership.
Click here to learn more about a gift membership to SABR.
---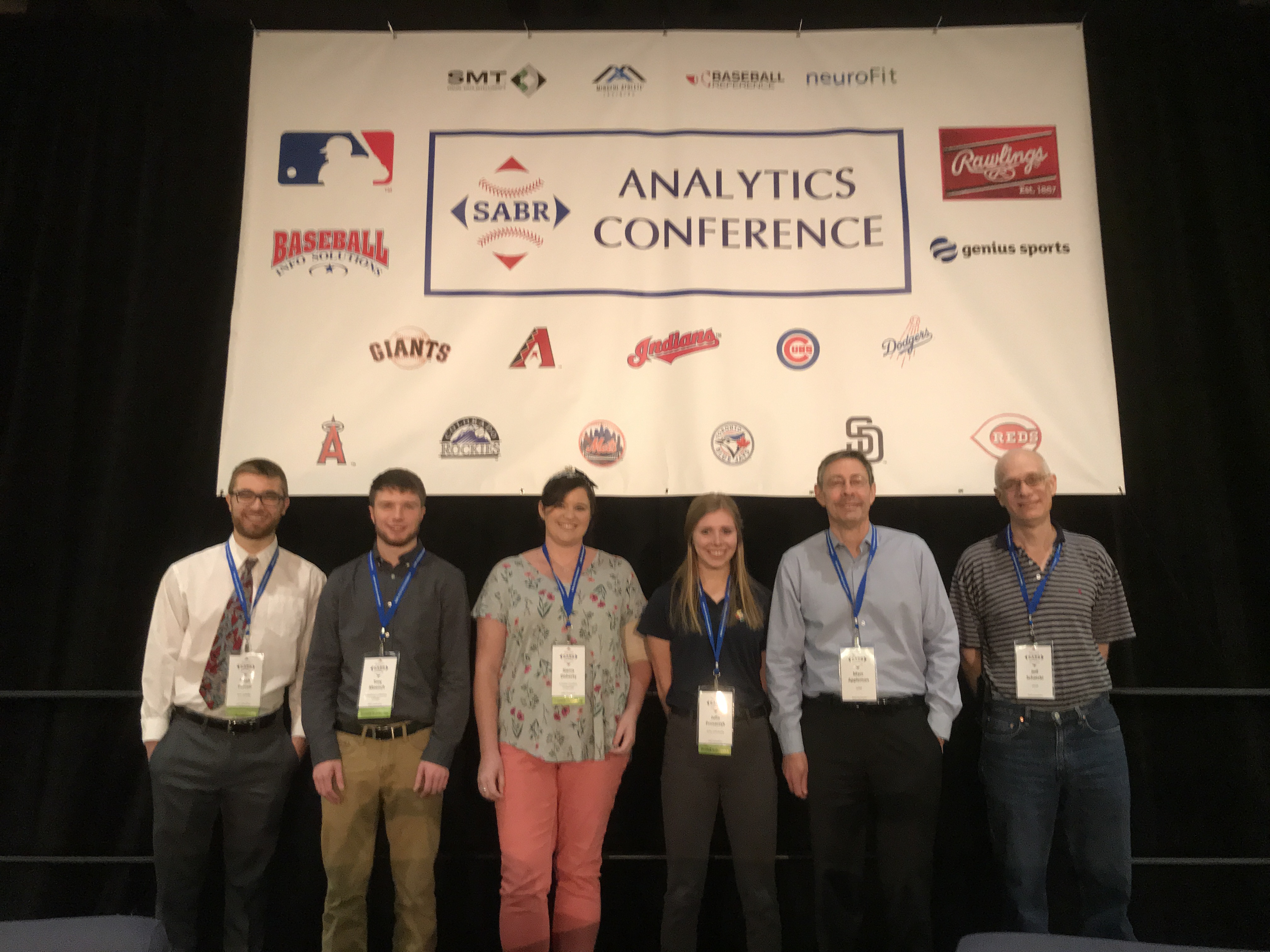 With generous funding from The Anthony A. Yoseloff Foundation, Inc., SABR will award up to four scholarships to high school and college students who wish to attend the 2019 SABR Analytics Conference. This scholarship will pay for registration, air transportation and lodging up to a total value of $1,250.
All applications must be postmarked or e-mailed to Leslie Heaphy at Lheaphy@kent.edu no later than December 31, 2018.
The objective of this scholarship fund is to encourage student engagement with baseball analytics, and to engender an active interest in baseball research and SABR.
Click here to download the 2019 Yoseloff Scholarship application.
---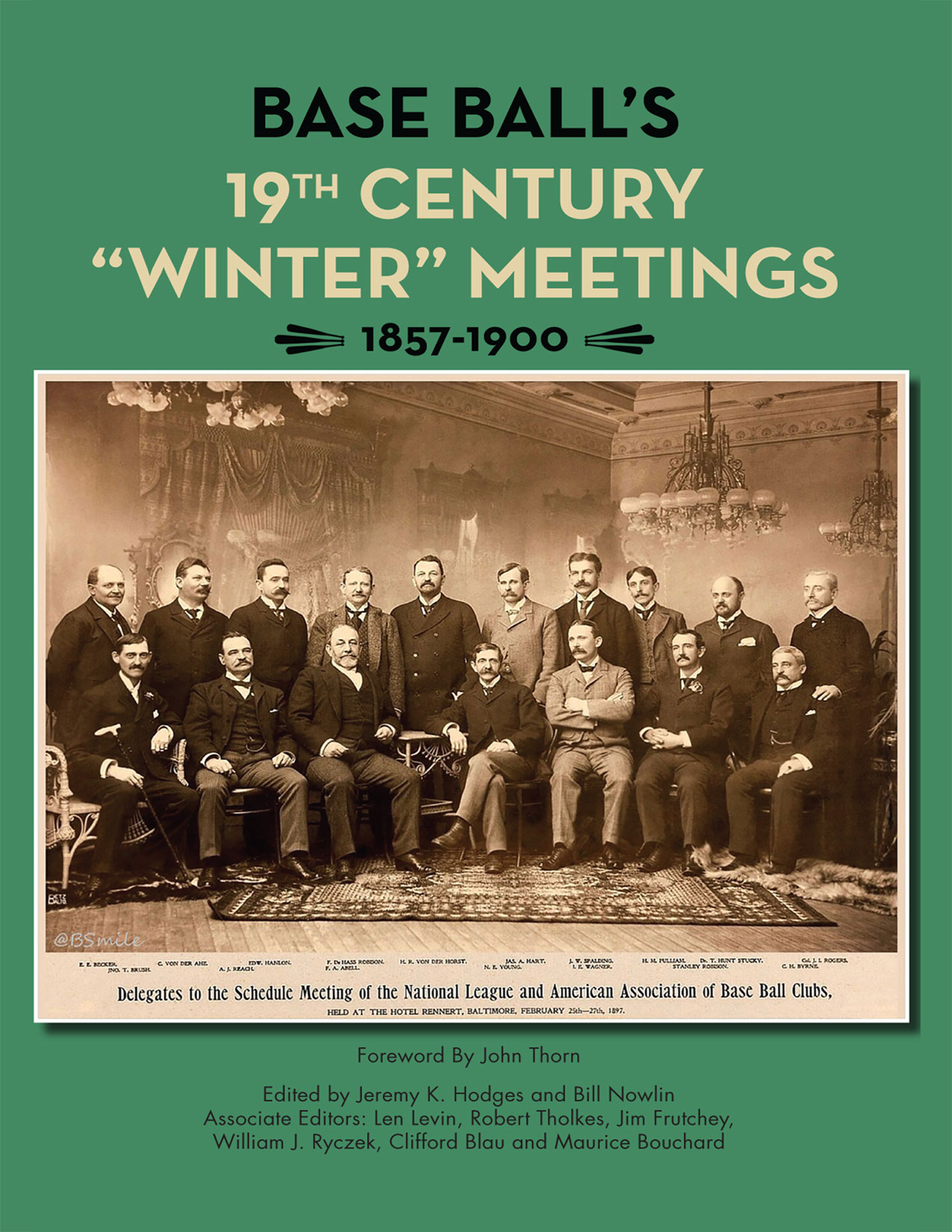 The hot stove is heating up, so settle in and add this new baseball book from the SABR Digital Library to your collection:
Base Ball's 19th Century "Winter" Meetings, 1857-1900
Edited by Jeremy K. Hodges and Bill Nowlin
Associate Editors: Len Levin, Robert Tholkes, Jim Frutchey, William J. Ryczek, Clifford Blau, and Maurice Bouchard
Foreword by John Thorn
ISBN (paperback): 978-1-9438-1691-0, $29.95
ISBN (e-book): 978-1-9438-1690-3, $9.99
384 pages, 8.5″ x 11″
Click here to read the full description of this book at SABR.org.
Base Ball's 19th Century "Winter" Meetings is one of three volumes — totaling more than 1,500 pages — devoted to the study of the business of baseball. Published previously were Baseball's Business: The Winter Meetings: 1901-1957 (published in December 2016) and Baseball's Business: The Winter Meetings: 1958-2016 (published in December 2017.) This volume looks at the years from 1857 through 1900, thus completing SABR's study of the business meetings for a period spanning 161 years.
SABR members, get this e-book for FREE:
Having trouble downloading our e-books? To view PDF files on your computer, click here to download the free Adobe Reader software. Having trouble downloading e-books to your Kindle, Nook, Sony Reader or iPad? Click here for additional help.
Find all past SABR Digital Library titles at SABR.org/ebooks.
---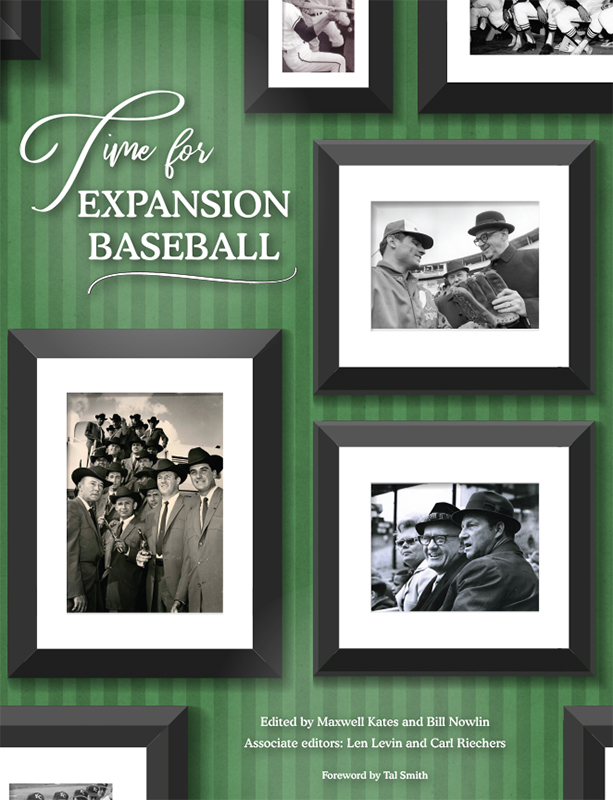 Add a brand-new baseball book from the SABR Digital Library to your collection this season:
Time for Expansion Baseball
Edited by Maxwell Kates and Bill Nowlin
Associate Editors: Len Levin and Carl Riechers
ISBN (paperback): 978-4-2940-9768-7, $24.95
ISBN (e-book): 978-1-9438-1688-0, $9.99
429 pages, 8.5″ x 11″
Click here to read the full description of this book at SABR.org.
SABR members, get this e-book for FREE:
---
SABR is seeking Spring 2019 interns to work in our office in Phoenix, Arizona.
The internship is an educational opportunity that may count toward college credit, covering 15-20 hours per week (flexible schedule), at the SABR office in Phoenix, Arizona. The internship will be for a fixed period of time and is designed to provide the intern with skills and training that may be applicable to working in a nonprofit research environment or in other research-based organizations. No housing assistance will be provided.
Please send a resume and cover letter in PDF form to jpomrenke@sabr.org by January 4, 2019.
Click here to read the full announcement at SABR.org.
---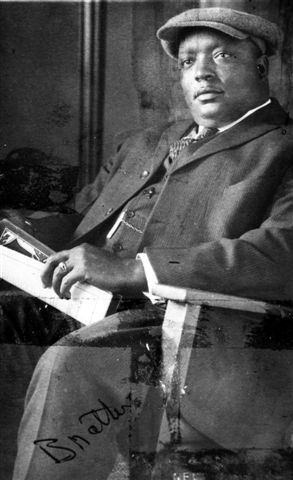 SABR's Negro Leagues Committee will award $1,000 scholarships to high school seniors in its 11th annual Thomas R. Garrett Scholarship essay contest in 2019. Students must write a 1,200-word essay answering a question related to one of the Negro League figures who are the namesakes of the scholarships.
Eligible applicants must be 1) a current high school senior, 2) anticipating completion of high school diploma at the time of application, 3) planning to pursue a degree at an accredited U.S. post-secondary institution, and 4) carrying a minimum 2.5 GPA at the end of their junior year of high school.
Click here to learn more about each scholarship or to download an application. The deadline to apply is April 15, 2019.
Questions can be addressed to Dr. Leslie Heaphy at Lheaphy@kent.edu.
---
Join us for the eighth annual SABR Analytics Conference on Friday, March 8 to Sunday, March 10, 2019, at the Hyatt Regency Phoenix, where we'll bring together the top minds in the baseball analytics community to discuss, debate and share insightful ways to analyze and examine the great game of baseball. All baseball fans are welcome to attend. The early-bird registration discount ends on Monday, January 14, 2019, so register today to join us!
The Analytics Conference schedule consists of a combination of Guest Speakers, Panels, and Research Presentations — plus the unique Diamond Dollars Case Competition, in which undergraduate, graduate and law school students from across the country analyze and present a real baseball operations decision.
For more information on the 2019 SABR Analytics Conference, visit SABR.org/analytics.
---
The 10th annual SABR Day will be held Saturday, January 26, 2019. We're compiling details now on 2019 SABR Day chapter meetings around the country. We'll post them as soon as we get them at SABR.org/sabrday.
Regional SABR meetings are open to all baseball fans and are usually free to attend, so bring a friend! Guest speakers often include current and former baseball players, managers, umpires, executives, scouts, writers and authors. Check out SABR.org/sabrday for more information on a SABR Day meeting close to you. Chapter leaders, please be sure to send any details on your SABR meeting to Jacob Pomrenke at jpomrenke@sabr.org so we can update our SABR Day map.
SABR Day meetings are now scheduled for Saturday, January 26 in the following cities:
Arlington, TX (Banks-Bragan Chapter)
Atlanta, GA (Magnolia Chapter)
Burlington, VT (Gardner-Waterman Chapter)
Cherry Hill, NJ (Goose Goslin Chapter)
Columbus, OH (Hank Gowdy Chapter)
Cooperstown, NY (Cliff Kachline Chapter)
Denver, CO (Rocky Mountain Chapter)
Hoboken, NJ (Elysian Fields Chapter)
Houston, TX (Larry Dierker Chapter)
Indianapolis, IN (Oscar Charleston Chapter)
Little Rock, AR (Robinson-Kell Chapter)
Los Angeles, CA (Allan Roth Chapter)
Minneapolis, MN (Halsey Hall Chapter)
New York, NY (Casey Stengel Chapter)
Rochester, NY (Luke Easter Chapter)
San Diego, CA (Ted Williams Chapter)
Toledo, OH (Bresnahan-Mud Hens Chapter)
Toronto, ON (Hanlan's Point Chapter)
Washington, DC (Bob Davids Chapter)
In addition, SABR Day meetings will also be held on the following dates due to venue or chapter availability. Click on a link below for more information:
For a complete recap of 2018 SABR Day activities, visit SABR.org/sabrday/2018.
---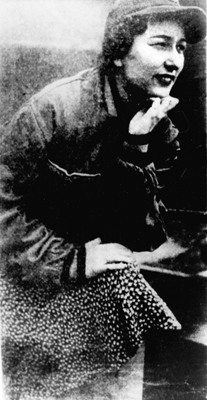 SABR's Women in Baseball Committee is pleased to award one scholarship to a high school senior in its Women in Baseball Essay Contest in 2018.
Due to the generous donations of committee members, the Women in Baseball Committee has awarded a $500 scholarship to Caroline Webber of Ottawa, Kansas. Click on the PDF link below to read the winning essay:
Students were asked to write an essay of 1,500 words or less addressing the following question: "Choose one person or event in women's baseball history that you believe has made a significant impact on the game and explain the importance."
Click here to read the full announcement at SABR.org.
---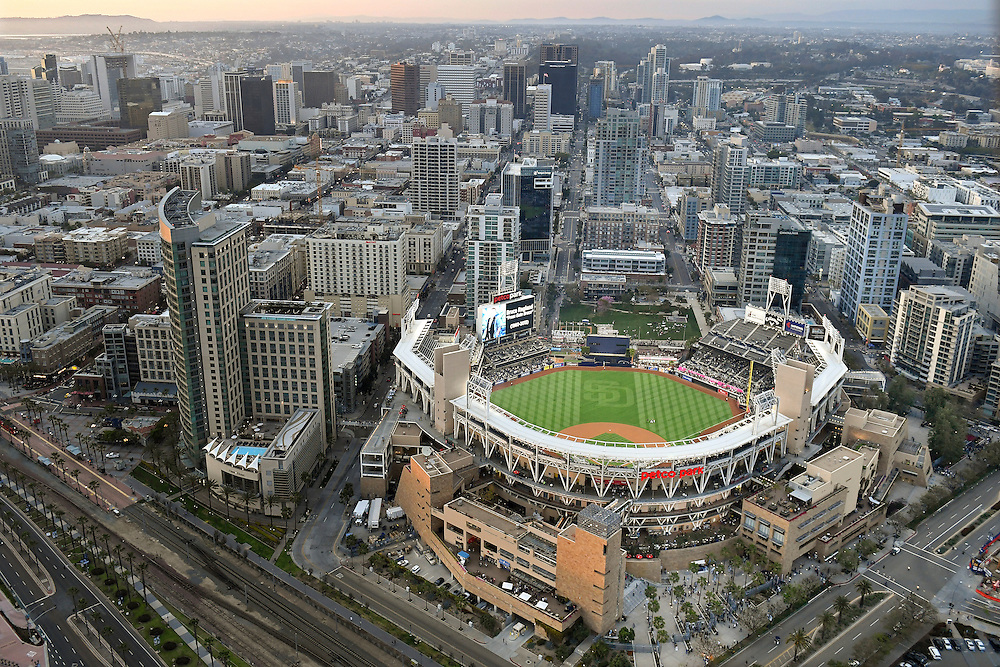 Save the date! SABR will be returning to San Diego for our 49th national convention on June 26-30, 2019, at the Manchester Grand Hyatt in downtown San Diego, California. Registration information and our special hotel room block will be available at SABR.org/convention in early 2019. The Padres are scheduled to play at home against the St. Louis Cardinals that weekend.
The Manchester Grand Hyatt is conveniently located within walking distance from Petco Park; our host hotel, a frequent host of baseball's Winter Meetings, features a spectacular waterfront resort-like setting with shopping, dining, and entertainment venues in abundance at the nearby Gaslamp Quarter. The San Diego Central Library's Sullivan Family Baseball Research Center, just a few blocks away, is home to the spectacular SABR Collection curated by our host chapter, the San Diego Ted Williams Chapter.
For more information on the SABR convention, visit SABR.org/convention.
---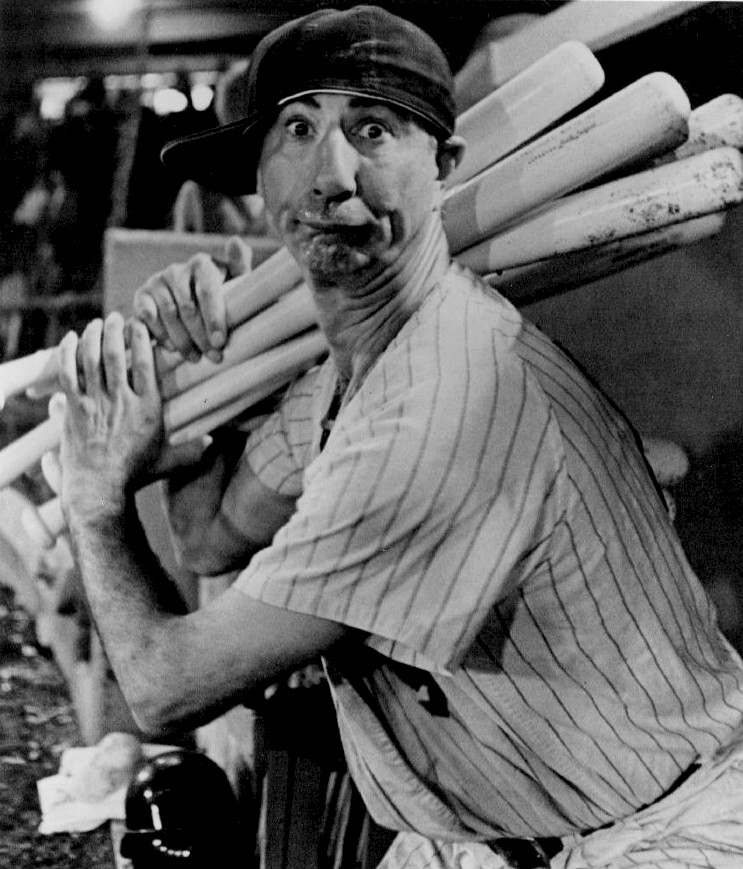 Ten new biographies were posted this week as part of the SABR Baseball Biography Project, which brings us to a total of 4,684 published biographies. Here are the new bios published this week:
All new biographies can be found here: SABR.org/bioproj/recent
Search for any SABR biography: You can now visit sabr.org/bioproj_search to search for any player — or manager, executive, scout, spouse, broadcaster, or umpire — who appears in the SABR BioProject. You can also browse all of these BioProject categories and a lot more, including 300-game winners, Hall of Famers, 1960s All-Stars, or Negro Leaguers, at our Browse page: sabr.org/bioproj/browse.
Read all 1950 Phillies biographies online: In The Whiz Kids Take the Pennant: The 1950 Philadelphia Phillies (SABR, 2018), edited by C. Paul Rogers III and Bill Nowlin, we told the story of a memorable National League championship team from the City of Brotherly Love. The Whiz Kids were a team with one of the most memorable nicknames in baseball history, led by Richie Ashburn, Robin Roberts, Willie "Puddin' Head" Jones, and Eddie Waitkus. All of the biographies that appeared in the Whiz Kids book are now available to be read online at the SABR BioProject. To download a free e-book edition or get 50% off the paperback edition of The Whiz Kids Take the Pennant, click here.
---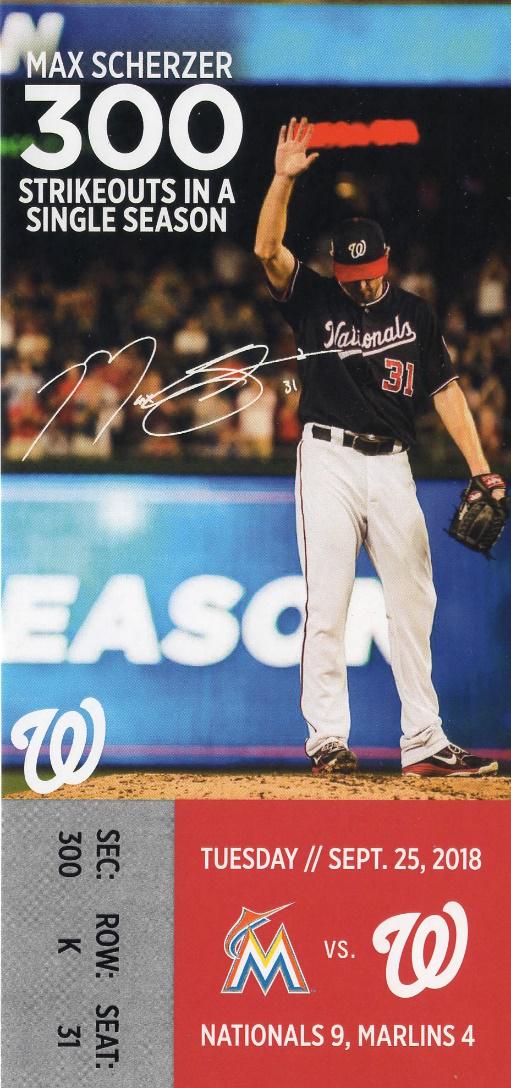 Five new game stories were posted this week as part of the SABR Games Project. Here are the new game stories:
New Games Project stories can be found at SABR.org/gamesproject/recent. Find all published Games Project articles at SABR.org/GamesProject.
---
Looking to the new year, there are a number of books in the works as part of SABR's ongoing publications program, and a number of those books need authors.
Perhaps you've never written an article for any of SABR's publications before. Please don't be intimidated; you might even find it fun! We want new authors and we want to provide opportunities. Maybe you just want to show your published piece to friends and relatives. Maybe having an article or two published would help you build a resume. Maybe you'd just find it enjoyable to research and write about baseball. In any event, please inquire with Bill Nowlin at bill.nowlin@rounder.com if you are interested.
At the moment, these planned books could all use new authors:
A book on baseball "blowouts" — this book will present SABR Games Project-style accounts of the top-floor blowout games for each franchise. Contact Bill Nowlin for the full list of still-available games.
A book on Venezuelans in the big leagues — this book follows the already-published SABR books Cuban Baseball Legends: Baseball's Alternate Universe and Puerto Rico and Baseball. We've got about 15 or so players still needing biographers (and you get to see your work translated into Spanish, too.)
A book on SABR Convention ballgames — we have about 11 or 12 games (some major league and some minor league) from past SABR Conventions which still need authors. You don't need to have been at the game to write about it.
For a list of past SABR books, which are available as free downloads for all members, visit SABR.org/ebooks.
---
Behind the Numbers: Baseball SABR Style on SiriusXM, a radio show hosted by SABR President Vince Gennaro, is back for the Hot Stove League offseason at a new time, 4:00-5:00 p.m. ET on Sundays, on MLB Network Radio.
This week's guests are SABR member Jay Jaffe of FanGraphs and Paul Scimonelli, author of Roy Sievers: 'The Sweetest Right Handed Swing' in 1950s Baseball.
You can also listen to archives of recent episodes on-demand on the SiriusXM Internet Radio App. Click here to learn more. Behind the Numbers: Baseball SABR Style on SiriusXM focuses on examining and interpreting the statistical analysis that plays a critical role in baseball today. It airs weekly throughout the year on MLB Network Radio, available to subscribers nationwide on XM channel 89, Sirius channel 209, and on the SiriusXM Internet Radio App.
---
Please note: Only ONE entry per nomination will be considered (do not submit multiple nominations for the same award). For more information on SABR Awards, click here.
---
We've heard your feedback: Some of you have said you look forward to "This Week in SABR" every Friday, but sometimes there are just too many compelling articles and announcements to read every week. We're not complaining — hey, keep up the great work! — but we know the feeling. So in an effort to make the length of this newsletter more manageable to read, we'll summarize some of the repeating/recurring announcements in a special "In Case You Missed It (ICYMI)" section of "This Week in SABR".
Here are some major headlines from recent weeks that we don't want you to miss:
All previous editions of This Week in SABR can be found here: https://sabr.org/content/this-week-in-sabr-archives.
---
We'd like to welcome all of our new SABR members who have joined this week. You can find all Members-Only resources at members.sabr.org and the Membership Handbook can be downloaded here.
Please give these new members a warm welcome and help them make the most of their membership by giving them the opportunity to get involved in their local chapter or a research committee.
You can find contact information for any SABR member in the online membership directory (SABR.org/directory).
| Name | Hometown | | | Name | Hometown |
| --- | --- | --- | --- | --- | --- |
| Kevin Arey | Fort Thomas, KY | | | Barry Jones | Maple Ridge, BC |
| Scott Blackerby | Bowling Green, KY | | | Charles Kaune | Armed Forces (AE) |
| John Blankstein | Bethlehem, PA | | | Mike Kennedy | Bradenton, FL |
| Marc Boetto | Joliet, IL | | | Kevin King | Seattle, WA |
| Nicole Cahill | Pembroke Pines, FL | | | Matthew Leib | Seattle, WA |
| Art Chou | St. Louis, MO | | | Matthew Lynch | Gilbert, AZ |
| Wayne Coil | Valparaiso, IN | | | Laird MacGregor | McPherson, KS |
| Alexander Coltharp | Paducah, KY | | | Kyle Olney | Bourbonnais, IL |
| Matt Cyganik | Jamaica Plain, MA | | | Todd Reid | Bourbonnais, IL |
| Michael Murphy | Perrysburg, OH | | | Theresa Shirley | Berthoud, CO |
| Kirk Dodson | Duncansville, PA | | | Viki Short | Ontario, CA |
| Kevin Franciotti | Houston, TX | | | Phil Sklar | Milwaukee, WI |
| Jack Harris | Encinitas, CA | | | Stephanie Springer | Pittsburgh, PA |
| Matthew Hock | Emerson, GA | | | Mary Ann White | Houston, TX |
| Quentin Holle | Burlington, WI | | | | |
---
Here are the new research committee updates this week:
Find all SABR research committee newsletters at SABR.org/research.
---
Here are the new regional chapter updates this week:
Visit SABR.org/chapters for more information on SABR regional chapters.
---
Here is a list of upcoming events on the SABR calendar:
All SABR meetings and events are open to the public. Feel free to bring a baseball-loving friend … and make many new ones! Check out the SABR Events Calendar at SABR.org/events.
---
Here are some recent articles published by and about SABR members:
Read these articles and more at SABR.org/latest.
---
This Week in SABR is compiled by Jacob Pomrenke. If you would like us to include an upcoming event, article or any other information in "This Week in SABR," e-mail jpomrenke@sabr.org.
Have trouble reading this e-mail? Click here to view this week's newsletter on the web.
Are you receiving our e-mails? "This Week in SABR" goes out by e-mail to all members on Friday afternoons. If they're not showing up, try adding "sabr.notes@sabr.org" to your contact list to ensure they show up in your inbox (and not the spam folder.)
---
Originally published: December 21, 2018. Last Updated: April 3, 2020.
https://sabr.org/wp-content/uploads/2020/03/research-collection4_350x300.jpg
300
350
admin
/wp-content/uploads/2020/02/sabr_logo.png
admin
2018-12-21 15:00:00
2020-04-03 14:38:17
This Week in SABR: December 21, 2018