This Week in SABR: May 17, 2019

Welcome to "This Week in SABR!" Click here to view this week's newsletter on the web. Here's what we've been up to as of May 17, 2019:
---
Just a reminder that the early-bird deadline for the SABR 49 convention is only available for three more days — until 11:59 p.m. MST on Monday, May 20. Click here to register for SABR 49 and join us in San Diego.
Our tickets to the Padres vs. Cardinals game on Friday, June 28 in the SABR block (Upper Infield Reserved-1B section) will also expire after May 20. After that, you must purchase a Padres ticket on your own in order to attend the game.
Our featured speakers and panelists at SABR 49 are expected to include Padres Assistant GM Josh Stein, NL Cy Young Award winner and Padres Hall of Famer Randy Jones, fan favorite and 1984 World Series hero Kurt Bevacqua, former Padres president Ballard Smith, MLB umpires Gerry Davis and Greg Gibson, MLB Official Historian John Thorn, author and SABRcast host Rob Neyer, MLB Vice President of Baseball Development Del Matthews, Padres broadcasters Bob Chandler, Mark Sweeney, and Carlos Hernández, Los Angeles Dodgers VP and ballpark architect Janet Marie Smith, Baseball For All founder Justine Siegal, professional umpire Perry Barber, authors Ron Rapoport and Jean Ardell, filmmaker Jewel Greenberg, Henry Chadwick Award winners Sean Forman and David W. Smith, The Baseball Encyclopedia editor David S. Neft, and many more.
The 49th annual SABR convention will take place on June 26-30, 2019, at the Manchester Grand Hyatt in San Diego. Click here for complete information on the SABR 49 All-Inclusive Package, Early-Bird Registration, Single-Day Registration, and optional sessions.
Registration: Click here for complete information on the SABR 49 All-Inclusive Package, Early-Bird Registration, Single-Day Registration, and optional sessions. Or click here to register for SABR 49! We're again offering a special All-Inclusive Package for the annual SABR convention. For the $369 all-inclusive rate, SABR members can get:
— Full registration to SABR 49 in San Diego (early-bird: $289; regular rate: $319)
— 1 ticket in the Upper Infield Reserved (1B) section to the Padres vs. Cardinals game on Friday, June 28 at Petco Park ($24 value)
— 1 ticket to the Awards Luncheon on Friday, June 28 ($70 value)
— 1 exclusive SABR 49 convention logo lapel pin
— 2 complimentary Continental breakfasts on Thursday and Friday mornings*
*The Continental breakfast benefit is

only

available when you register for the All-Inclusive Package.
Non-members can pay $399 for the All-Inclusive Package; the deadline to register is Monday, May 20, 2019. Single-day registration is also available online or on-site for the days of Thursday, June 27 to Saturday, June 29. Click here for more information.
Hotel: The special SABR group rate at the Manchester Grand Hyatt in San Diego of $224/night (single rate) or $254/night (double rate) is only available to registered convention attendees. After you register for the SABR 49 convention, you will receive an e-mail confirmation with details on how to book your hotel room at the SABR group rate. If you do not receive your confirmation email after registering, please contact Deb Jayne at djayne@sabr.org. There are a limited number of rooms in our group block, so be sure to register for SABR 49 early!
Awards Luncheon: SABR will host a special Awards Luncheon on Friday, June 28 at the Manchester Grand Hyatt in San Diego. The Awards Luncheon, which includes a meal, will feature the announcement of SABR's annual awards — including the Bob Davids Award, our highest honor. One ticket to the Awards Luncheon is included in the all-inclusive package or guest tickets are available for $70 when you register for SABR 49.
Special film screening of Moe Berg documentary: We are pleased to host a special screening of the new documentary film, Moe Berg: The Spy Behind Home Plate, on Thursday, June 27 during SABR 49 in San Diego with filmmaker Aviva Kempner. The event will be open to all SABR convention attendees. In this first ever feature-length documentary about the enigmatic Berg, Kempner focuses her camera on a little-known Jewish hero. learn more about the film or to view a trailer, visit spybehindhomeplate.org.
Research presentations: Click here to view the research presentations to be delivered at SABR 49.
Poster presentations: Click here to view the full list of poster presentations on display at SABR 49.
Committee meetings: Click here to view the research committee meeting schedule at SABR 49.
Vendors Room: Click here to learn more about our vendors at SABR 49.
Visit SABR.org/convention to learn more or to register for the SABR 49 convention.
---
We hope you'll join us for SABR 49 next month at the Manchester Grand Hyatt in downtown San Diego. Our annual convention is chock-full of interesting panels, presentations, and research committee meetings.
Click here to view the SABR 49 daily schedule
For more information on SABR 49, or to register, visit SABR.org/convention.
---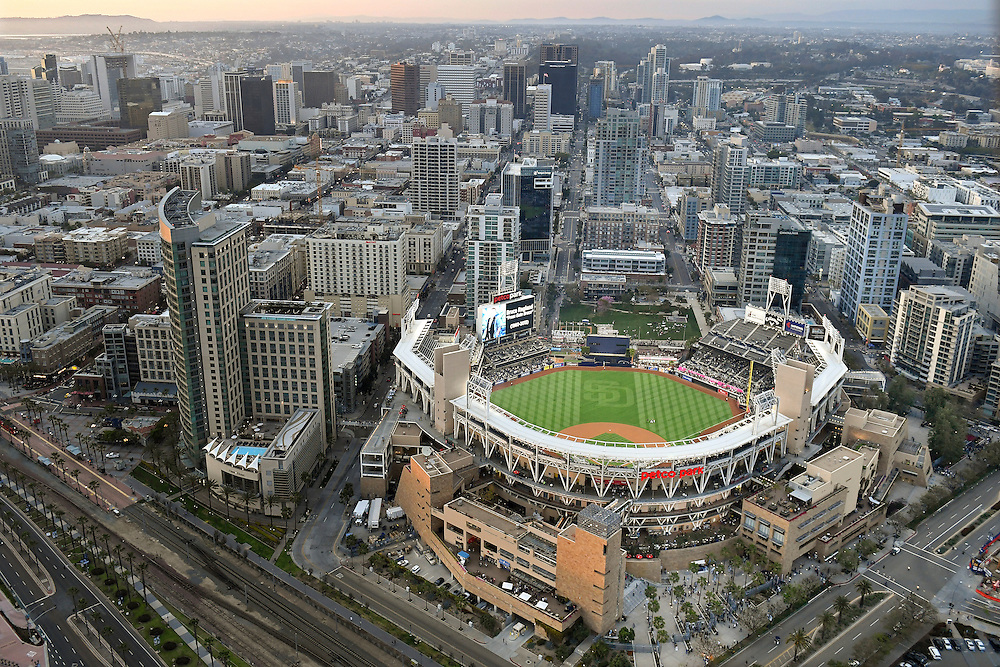 Our SABR 49 room block at the Manchester Grand Hyatt is almost sold out! If you have trouble booking your room online, please contact Deb Jayne at djayne@sabr.org to be placed on a waiting list in case any rooms become available. Reminder: Our hotel room block is only available until Friday, May 24!
The special SABR group rate of $224/night (single rate) or $254/night (double rate) is only available to registered convention attendees for the nights of Wednesday, June 26 through Saturday, June 29. After you register for SABR 49, you will receive an email with instructions on how to book your room at the convention hotel. Please note:
The Manchester Grand Hyatt is conveniently located within walking distance from Petco Park; our host hotel, a frequent host of baseball's Winter Meetings, features a spectacular waterfront resort-like setting with shopping, dining, and entertainment venues in abundance at the nearby Gaslamp Quarter. The San Diego Central Library's Sullivan Family Baseball Research Center, just a few blocks away, is home to the spectacular SABR Collection curated by our host chapter, the San Diego Ted Williams Chapter.
Visit SABR.org/convention to learn more or to register for SABR 49.
---
Members of the host Ted Williams Chapter have compiled a list of transportation tips to help visitors and convention attendees enjoy their stay in San Diego. If you have any questions during your stay, please don't hesitate to ask a friendly SABR 49 volunteer for assistance.
Click here to view the SABR 49 Transportation Tips page
If you have any questions during your stay, please don't hesitate to ask a friendly SABR 49 volunteer for assistance.
For more information on San Diego's award-winning restaurants, upcoming events, and other area attractions, visit SanDiego.org.
---

Attendees at this summer's SABR 49 convention in San Diego will have a chance to enter the SABR 49 Raffle for a chance to win a 1953 Topps Mickey Mantle card and other cool prizes.
Other raffle items include a 1953 Topps Yogi Berra card, vintage Hall of Fame inductee postcards, Negro Leagues Centennial Team Bobbleheads, a Ty Cobb commemorative plate, vintage team mini-pennants, and much more. Raffle winners will be announced on Saturday, June 29 before the SABR 49 Umpires Panel at the Manchester Grand Hyatt.
Raffle tickets are $20 each or six for $100, and can be purchased at the Friends of SABR table near the SABR registration area at the Grand Hyatt during the convention. For more information, contact Ben Rose at brose@sabr.org.
---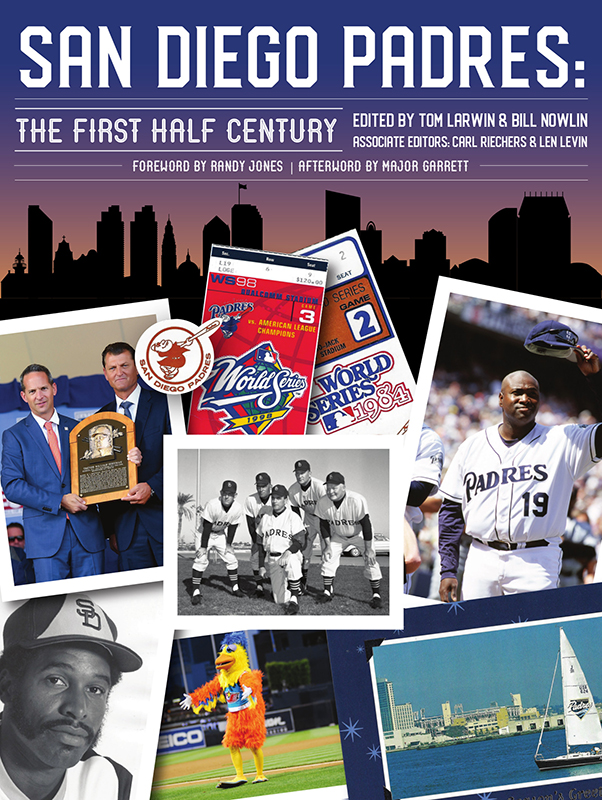 As we get set for SABR 49 this summer, take in some memorable moments from the Old Mission with our newest book from the SABR Digital Library:
San Diego Padres: The First Half Century
Edited by Tom Larwin and Bill Nowlin
Associate Editors: Carl Riechers and Len Levin
Foreword by Randy Jones | Afterword by Major Garrett
ISBN (paperback): 978-1-9701-5905-9, $29.95
ISBN (e-book): 978-1-9701-5904-2, $9.99
358 pages, 8.5″ x 11″
San Diego Padres: The First Half Century captures some of the great players to wear a Padres uniform and takes baseball fans through some of the more memorable dates in Padres history — not just dates that we always read about but the ones that truly tell the story of the franchise. If you're a longtime Padres fan or baseball fan, you'll enjoy the wonderful stories put together by SABR on the first 50 years of the Padres franchise. Includes a foreword by Padres Hall of Famer Randy Jones and an afterword by Major Garrett of CBS News.
San Diego Padres: The First Half Century is the collaborative work of 51 SABR members. It tells the stories of 25 Padres players—from Ashby to Winfield—several team executives and media members, the ballparks, and even a biography of The San Diego Chicken. There are more than 25 accounts of standout games in franchise history and a few other features as well.
"I'm proud to be in the Padres Hall of Fame and have my number, 35, retired but more proud of the friends I've made and people I've met with my association with the Padres. Reading these stories has certainly brought many of those memories and I can't thank SABR enough for writing them." — from the Foreword by Randy Jones
Contributors include: Eric Aron, Thomas J. Brown Jr., Frederick "Rick" Bush, Bob Chandler, Alan Cohen, Rory Costello, Lauren Cronin, Richard Cuicchi, Dan D'Addona, Paul E. Doutrich, Amy Essington, Charles F. Faber, Steve Ferenchick, Jeff Findley, Gregory Funk, Major Garrett, Mark Hodermarsky, Paul Hofmann, Mike Huber, Jay Hurd, Jorge Iber, Chuck Johnson, Gerard Kwilecki, Tom Larwin, Bob LeMoine, Len Levin, Mike Madigan, Max Mannis, Seth Moland-Kovash, Dave Nielsen, Bill Nowlin, Bill Parker, Jim Patrick, Carl Riechers, Joel Rippel, Fred O. Rodgers, C. Paul Rogers III, Michael See, David E. Skelton, Doug Skipper, Curt Smith, Mark Souder, John Stahl, Mark S. Sternman, Wayne Strumpfer, Alfonso Tusa, Nick Waddell, Bob Webster, Steve West, Gregory H. Wolf, Brian Wright, and Geoff Young.
SABR members, get this e-book for FREE!
Having trouble downloading our e-books? To view PDF files on your computer, click here to download the free Adobe Reader software. Having trouble downloading e-books to your Kindle, Nook, Sony Reader or iPad? Click here for additional help.
SABR members will get discounted rates for all Digital Library publications, including many for free. To find the complete list of books, visit SABR.org/ebooks.
---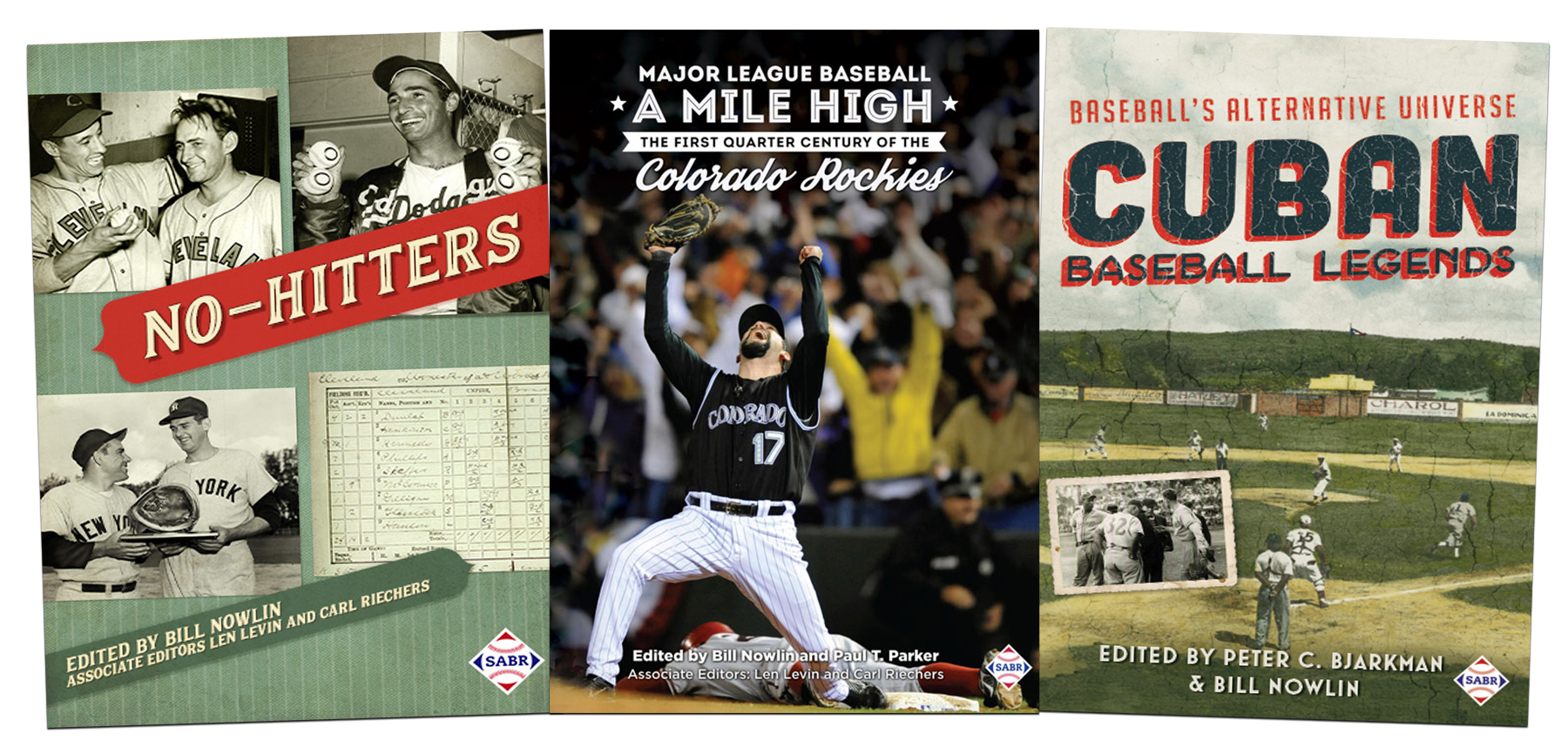 If you have considered becoming a SABR Publications Patron, now is the time as your gift will count DOUBLE through SABR Director Bill Nowlin's generous matching gift. Join the growing list of Publications Patrons in this philanthropic effort, and help us reach our goal of $50,000.
To date, we have raised the resources to donate 114 books to libraries, schools, and nonprofit organizations. In just two weeks, 38 Publications Patrons have contributed $23,000!
Donate today and join the list of new Publications Patrons below:
| | | |
| --- | --- | --- |
| Adobe, Inc. | | David Hughes |
| Lon Babby | | Bill Lamb |
| Perry Barber | | Allison Levin |
| Richard Cuicchi | | Pat Philips |
| Ted Curtis | | Mel Poplock |
| Sean Forman | | Tom Rogers |
| Steven Greenes | | Curt Smith |
| Emily Hawks | | Rick Swift |
| David Holtz | | Jack Zerby |
---

Periodically throughout the year, SABR.org publishes The SABR Bookshelf, a listing of new books that are received at the SABR office.
Here are The SABR Bookshelf listings for Spring 2019:
SABR.org/content/sabr-bookshelf-spring-2019
Click on the link above for more detailed information on each of these books:
Wrigley Field: The Friendly Confines at Clark and Addison, edited by Gregory H. Wolf
Jeff Bagwell in Connecticut: A Consistent Lad in the Land of Steady Habits, edited by Karl Cicitto, Bill Nowlin, and Len Levin
The Team that Couldn't Hit: The 1972 Texas Rangers, edited by Steve West and Bill Nowlin
A Whole New Ballgame: The 1969 Washington Senators 50th Anniversary Edition, by Stephen J. Walker and Ronnie Joyner
Baseball Under the Palms: The History of Miami Minor League Baseball – The Early Years 1892-1960, by Sam Zygner and Barbra Cabrera
The Four Home Runs Club: Sluggers Who Achieved Baseball's Rarest Feat, by Steven K. Wagner
The 1988 Dodgers: Reliving the Championship Season, by K.P. Wee
The Legendary Harry Caray: Baseball's Greatest Salesman, by Don Zminda
Let's Play Two: The Life and Times of Ernie Banks, by Doug Wilson
When the Crowd Didn't Roar: How Baseball's Strangest Game Ever Gave a Broken City Hope, by Kevin Cowherd
No Place I Would Rather Be: Roger Angell and a Life in Baseball Writing, by Joe Bonomo
When Big Data was Small: My Life in Baseball Analytics and Drug Design, by Richard D. Cramer
Almost Yankees: The Summer of '81 and the Greatest Baseball Team You've Never Heard Of, by J. David Herman
Pastime Lost: The Humble, Original, and Now Completely Forgotten Game of English Baseball, by David Block
Doc, Donnie, the Kid, and Billy Brawl: How the 1985 Mets and Yankees fought for New York's Baseball Soul, by Chris Donnelly
They Played the Game: Memories from 47 Major Leaguers, by Norman Macht
A Fine Team Man: Jackie Robinson and the Lives He Touched, by Joe Cox
Great American Baseball Stories, edited by Jeff Silverman
The New York Yankees of the 1950s, by David Fisher
Shea Stadium Remembered: The Mets, The Jets, and Beatlemania, by Matthew Silverman
Women's College Softball on the Rise: A Season Inside the Game, by Mark Allister
Bad Boys, Bad Times: The Cleveland Indians and Baseball in the Prewar Years, 1937-1941, by Scott Longert
Reclaiming 42: Public Memory and the Reframing of Jackie Robinson's Radical Legacy, by David Naze
Here's the Pitch: The Amazing, True, New, and Improved Story of Baseball and Advertising, by Roberta J. Newman
Black Baseball, 1858-1900: A Comprehensive Record of the Teams, Players, Managers, Owners and Umpires (3 vols.), by James E. Brunson III
The Polo Grounds: Essays and Memories of New York City's Historic Ballpark, 1880-1963, edited by Stew Thornley
Play Ball! Doughboys and Baseball during the Great War, by Alexander F. Barnes, Peter L. Belmonte & Samuel O. Barnes
Dick Allen: The Life and Times of a Baseball Immortal, by William C. Kashatus
Scouting and Scoring: How We Know What We Know About Baseball, by Christopher J. Phillips
Early Baseball in New Orleans: A History of 19th Century Play, by S. Derby Gisclair
Before They Were the Cubs: The Early Years of Chicago's First Professional Baseball Team , by Jack Bales
Infinite Baseball: Notes from a Philosopher at the Ballpark, by Alva Noë
Black Thursday, Blue Monday: In Search of the Curse of the Washington Nationals, by David Bledsoe
Bolded names indicates that the author(s) is a SABR member. Click here for a list of publishers found in the SABR Bookshelf, along with their contact information.
To view past listings of the SABR Bookshelf, click here.
---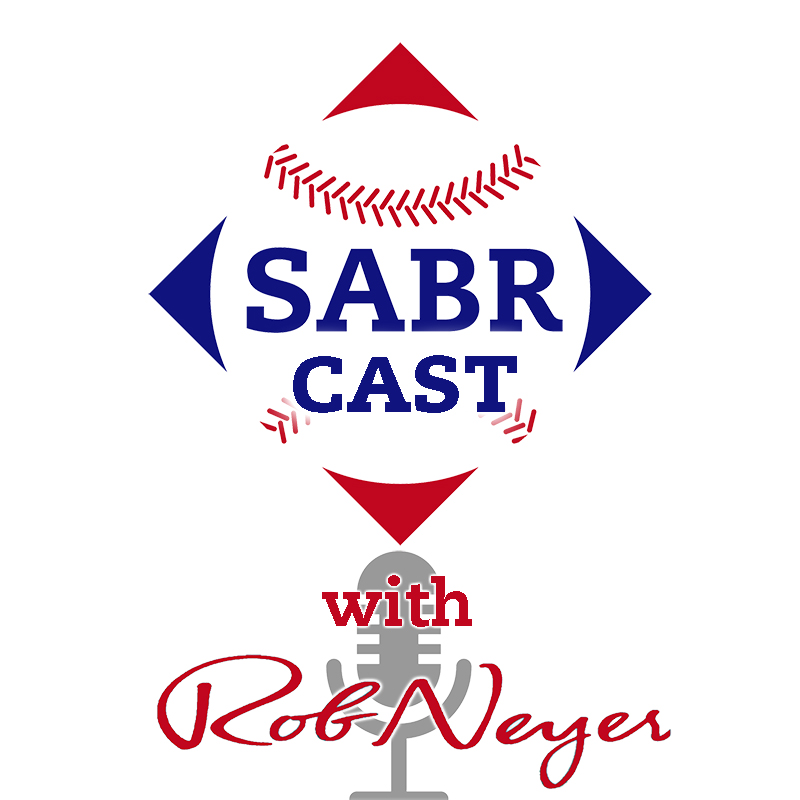 Listen to a new episode of SABRcast with Rob Neyer, a new weekly podcast hosted by award-winning author and longtime SABR member Rob Neyer — which is now available on your favorite podcast streaming services! Subscribe to SABRcast on your favorite podcast networks, including Apple Podcasts, Spotify, Stitcher, or Google Play, and listen to each episode as soon as it's released on Mondays.
Visit SABR.org/sabrcast to listen to Episode #7, which features an interview with FanGraphs managing editor Meg Rowley on the craft of baseball writing and the joys (and heartbreak) of rooting for the Seattle Mariners. Rowley won a SABR Analytics Conference Research Award in 2017 for her article on "Let Ballparks Get Old" and she co-hosts the Effectively Wild podcast and the FanGraphs Audio podcast, as well.
Every week, SABRcast will feature insights and analysis of what's happening in modern baseball on and off the field, plus compelling interviews with figures from around the game — and music from The Baseball Project.
To learn more, visit SABR.org/sabrcast.
---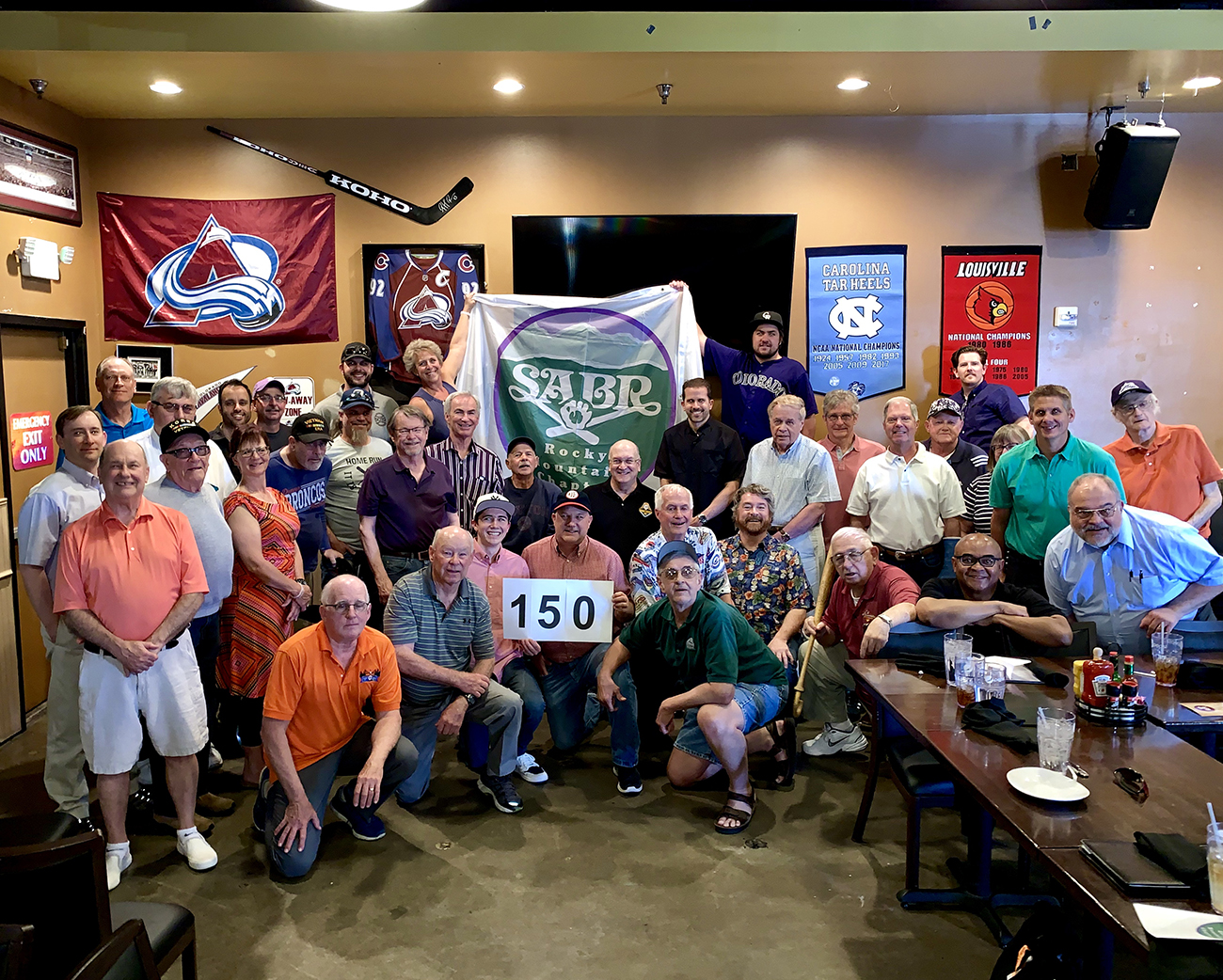 SABR's Rocky Mountain Chapter celebrated its 150th consecutive monthly meeting on Wednesday, May 15 at Blake Street Tavern in Denver, Colorado.
A record-setting crowd, including several former major-league players, attended this month's lunch. "I really enjoy the camaraderie and common baseball love among this terrific group," SABR Rocky board member and former MLB general manager Dan Evans said. Topics of conversation included Yogi Berra, Mickey Mantle, Jason Hirsh, Vinegar Bend Mizell, Nolan Arenado, and Edwin Jackson, among others.
The chapter began holding lunch meetings, usually on the third Wednesday of each month, in November 2006.
For more information, visit RMSABR.org.
---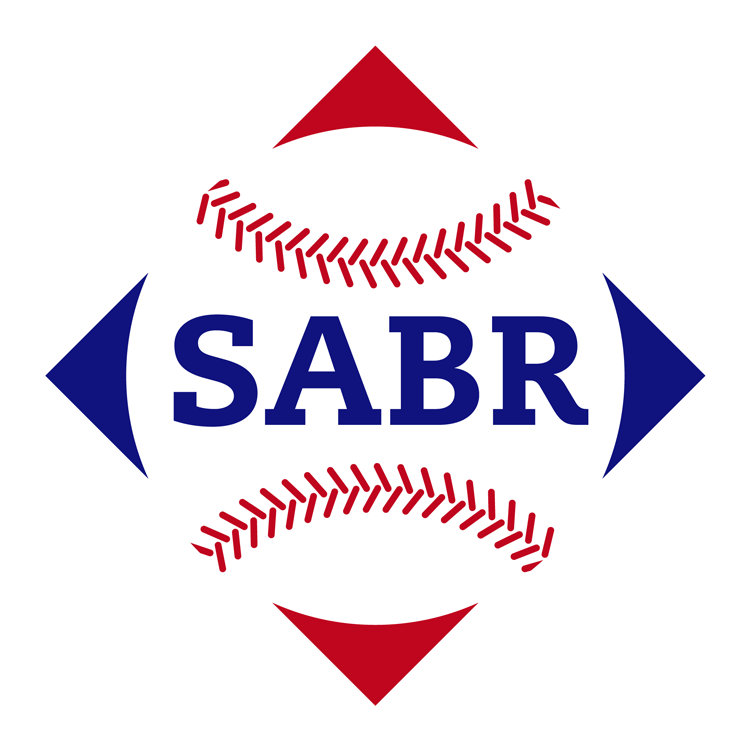 SABR's 50th annual convention will be held in the summer of 2020. One project in the works to commemorate SABR's first half-century is a compilation of 50 written pieces that showcase some of the best research produced by our members.
We welcome your suggestions for any stories to include. These might come, for instance, from the Baseball Research Journal or The National Pastime, from committee newsletters, from books published by SABR, from web postings, or from presentations at the annual convention.
SABR's Board of Directors appointed a sub-committee of Mark Armour, Leslie Heaphy, Bill Nowlin, and John Thorn to help oversee this project. We would like to request your help. Over the past few months, we have ourselves scoured SABR publications and come up with a list. We then solicited each of the research committee chairs to ask among their members and send in "nominations" for items they recommend. There was a considerable overlap between the two lists — which speaks well to the choices made.
We would like to engage all SABR members to nominate your favorites in hopes that a few more gems will be nominated that perhaps the first two rounds did not turn up. Please be judicious in your nomination, only recommending pieces that you think are truly standout pieces, among the very best that SABR has published over the past 50 years.
Please feel free to send your nomination to any of the four committee members above. We look forward to hearing from you.
---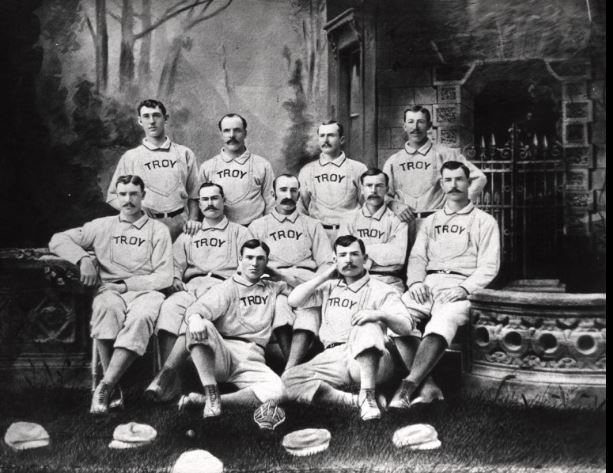 The SABR Team Ownership Histories Project is a joint effort of SABR's Business of Baseball Committee and the BioProject. The intention is to keep its essays up-to-date and to provide as much detail as possible about the organization and composition of ownership groups, franchise sales, relocations, stadiums, and other issues that provide the financial context for team success on the field.
One new article was published this week:
Click here to read all published team ownership histories at SABR.org.
The project also includes a new section on the defunct franchises in major-league history. We will be publishing more articles on defunct major-league franchises from the National Association, National League, American Association, Union Association, Players League, and Federal League
Some team articles have been assigned, but anyone who wishes to contribute is encouraged to contact Andy McCue at amccue@sabr.org.
---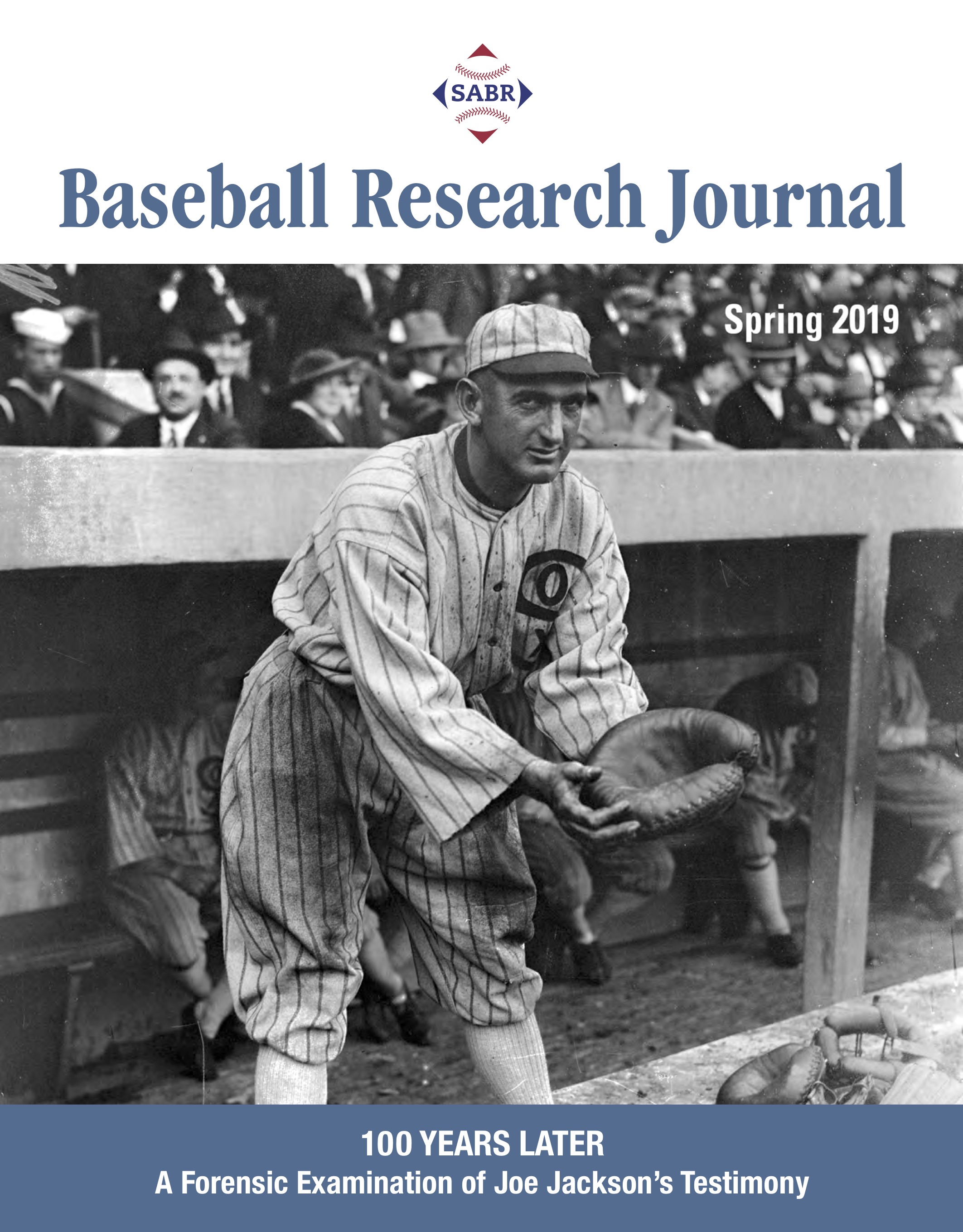 The Spring 2019 edition of the Baseball Research Journal has been mailed out to all SABR members.
Those of you who receive the print edition should find your BRJ arriving in the next two to four weeks. For digital subscribers, the e-book edition was delivered on Wednesday, April 10.
To learn more about contributing to a future SABR publication, click here.
We hope you enjoy reading the Spring 2019 Baseball Research Journal!
---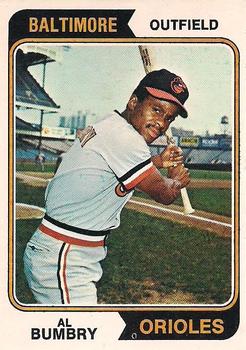 Four new biographies were posted this week as part of the SABR Baseball Biography Project, which brings us to a total of 4,859 published biographies. Here are the new bios published this week:
All new biographies can be found here: SABR.org/bioproj/recent
Search for any SABR biography: You can now visit sabr.org/bioproj_search to search for any player — or manager, executive, scout, spouse, broadcaster, or umpire — who appears in the SABR BioProject. You can also browse all of these BioProject categories and a lot more, including 300-game winners, Hall of Famers, 1960s All-Stars, or Negro Leaguers, at our Browse page: sabr.org/bioproj/browse.
---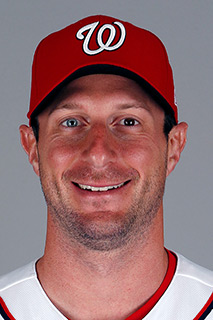 Seven new game stories were posted this week as part of the SABR Games Project. Here are the new game stories:
New Games Project stories can be found at SABR.org/gamesproject/recent. Find all published Games Project articles at SABR.org/GamesProject.
Get involved: Have memories of a game you attended? Or a game you watched that caught your interest? Write about it! Writing for the Games Project is an easy way to get involved as a SABR member. Find out how by reading the Games Project FAQs section or checking out the Authors' Guidelines. We have editors and fact checkers who are willing to help you write your first article.
Read all game stories from our new Colorado Rockies book at the SABR Games Project: In Major League Baseball A Mile High: The First Quarter Century of the Colorado Rockies, published by SABR in 2018 and edited by Bill Nowlin and Paul T. Parker, we told the story of the first 25 years of the major-league baseball team in Denver. All game stories that appeared in the Colorado Rockies book can now be read online at the SABR Games Project. All of the biographies in Major League Baseball A Mile High are also available to be read online at the SABR BioProject. Click here to download a free e-book edition or get 50% off the paperback edition of Major League Baseball A Mile High.
---
Behind the Numbers: Baseball SABR Style on SiriusXM, a radio show hosted by SABR President Vince Gennaro, will air in May at a new time. Listen in from 7:00-8:00 p.m. ET on Saturday, May 11 on MLB Network Radio.
This week's guests are SABR members Eno Sarris of The Athletic and Ben Lindbergh of The Ringer.
You can also listen to archives of recent episodes on-demand on the SiriusXM Internet Radio App. Click here to learn more.
Behind the Numbers: Baseball SABR Style on SiriusXM focuses on examining and interpreting the statistical analysis that plays a critical role in baseball today. It airs weekly throughout the year on MLB Network Radio, available to subscribers nationwide on XM channel 89, Sirius channel 209, and on the SiriusXM Internet Radio App.
---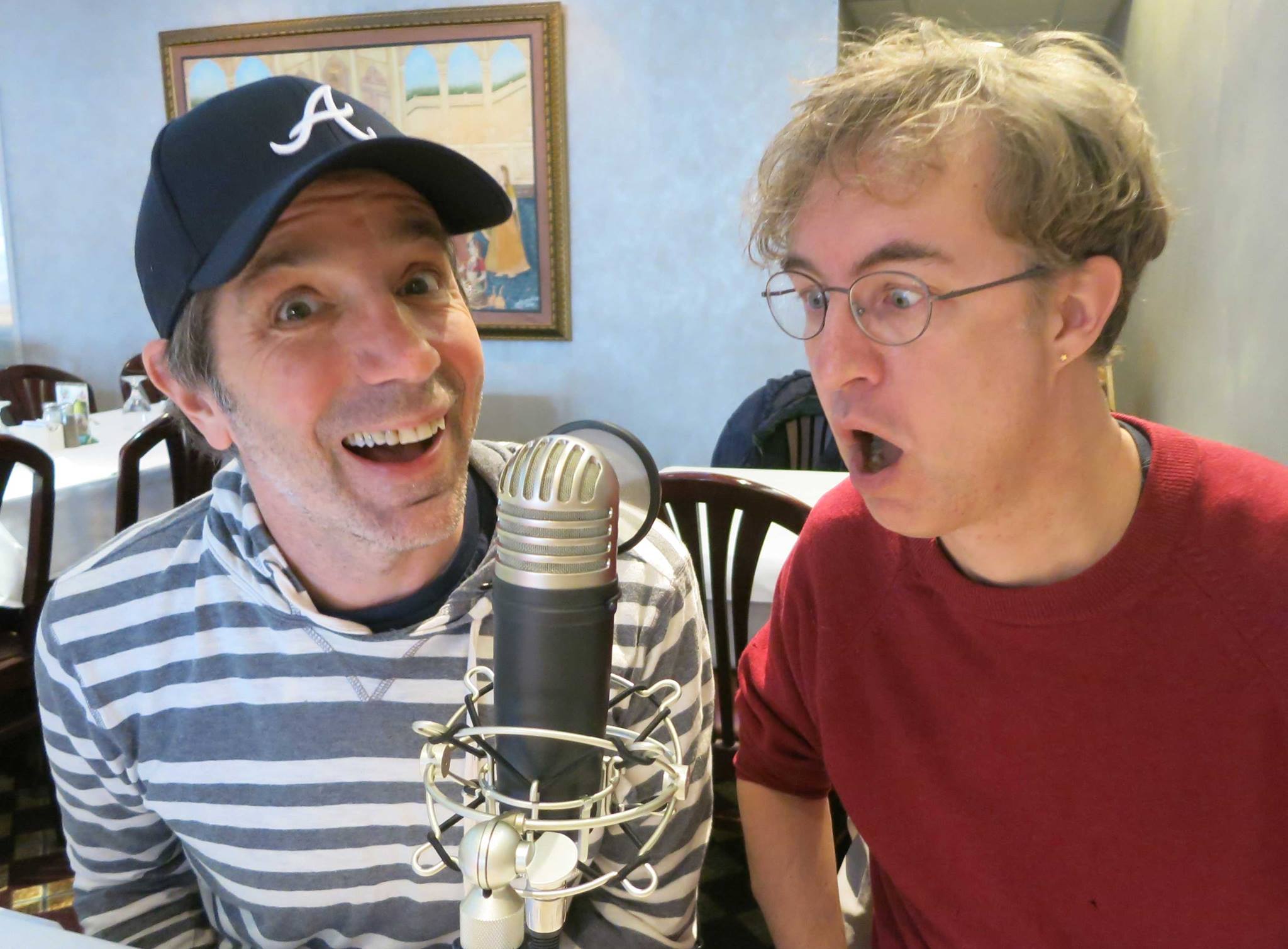 SABR's Baseball and the Media Committee welcomes you to The Baseball Buffet, our monthly roundtable podcast focusing on recent baseball events, the media's coverage of the national pastime, and more.
Our buffet of baseball commentators include Andie Giafaglione, Thom Henninger, Chuck Hildebrandt, Stuart Shea, and host Jim Walker. Each podcast runs about 20-25 minutes, a length which fits quite nicely as a quick listen into your own lunch schedule.
Listen now to the May 2019 episode, as our buffet of baseball commentators and healthy appetite-havers share our favorite baseball nicknames; contemplate the vanishing stolen base in major league baseball; and speculate on whether pitchers and batters are becoming one and the same. We conclude, as always, with our tasty last bites. (25:24)
You can now listen to Baseball Buffet on your favorite podcast apps! Have every episode delivered each month fresh, hot and spicy, just the way you like it, on Apple Podcasts, Google Play, Stitcher, Spotify, and TuneIn. Just open your favorite podcast app, search for "Baseball Buffet" and subscribe today! Of course, you can always enjoy the show on your computer by visiting SoundCloud.com and searching for Baseball Buffet.
---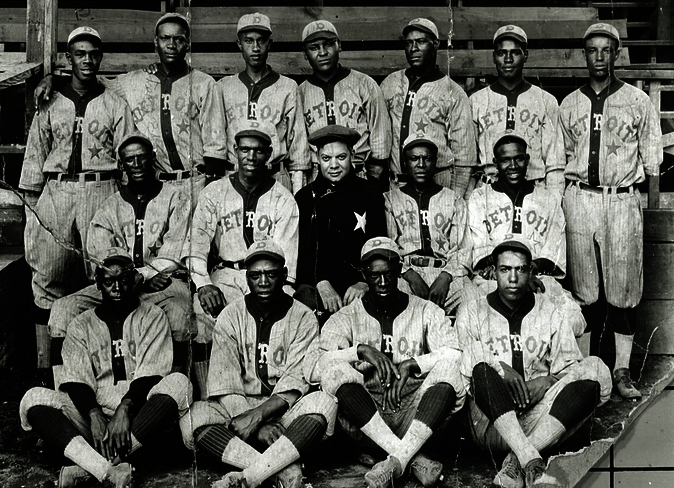 To honor the 100-year anniversary of the Negro League's Detroit Stars, the Friends of Historic Hamtramck Stadium and Wayne State University's Department of African American Studies invite original unpublished papers for the Detroit Stars Centennial Conference on August 8-10, 2019. The event is co-sponsored by SABR's Detroit Chapter.
Abstracts can cover all aspects of baseball, with emphasis on the Detroit Stars, black baseball, Michigan baseball, and/or baseball history. Abstracts only, not to exceed 300 words, should be submitted by June 15, 2019 to Lisa Alexander at lisa.alexander@wayne.edu. For complete details and criteria, click here.
The conference registration is $125. The conference fee covers all events, including a bus tour of Detroit and tickets to a Detroit Tigers game. You can register for the conference at detroitstars.org.
For more information, visit detroitstars.org or contact HamtramckStadium@gmail.com.
---
We've heard your feedback: Some of you have said you look forward to "This Week in SABR" every Friday, but sometimes there are just too many compelling articles and announcements to read every week. We're not complaining — hey, keep up the great work! — but we know the feeling. So in an effort to make the length of this newsletter more manageable to read, we'll summarize some of the repeating/recurring announcements in a special "In Case You Missed It (ICYMI)" section of "This Week in SABR".
Here are some major headlines from recent weeks that we don't want you to miss:
All previous editions of This Week in SABR can be found here: https://sabr.org/content/this-week-in-sabr-archives.
---
We'd like to welcome all of our new SABR members who have joined this week. You can find all Members-Only resources at members.sabr.org and the Membership Handbook can be downloaded here.
Please give these new members a warm welcome and help them make the most of their membership by giving them the opportunity to get involved in their local chapter or a research committee.
You can find contact information for any SABR member in the online membership directory (SABR.org/directory).
| Name | Hometown | | | Name | Hometown |
| --- | --- | --- | --- | --- | --- |
| Mitchell Abidor | Brooklyn, NY | | | Bradley McClure | Schuylkill Haven, PA |
| Bob Browning | Toronto, ON | | | William Nagle | Newport News, VA |
| Steven Cramer | Philadelphia, PA | | | Thomas O'Toole | Eureka, MO |
| Robert Cunningham | Bonfield, ON | | | Chris Petroff | Phoenix, AZ |
| Andrew Engel | San Diego, CA | | | Phillip Reveal | Fort Worth, TX |
| Eric Gray | San Francisco, CA | | | Zach Rewolinski | Houston, TX |
| James Johnson | Denver, CO | | | Thomas Robak | Skokie, IL |
| Thomas Kirsh | St. Paul, MN | | | Steven Wyder | Port St. Lucie, FL |
---
Here are the new research committee updates this week:

Find all SABR research committee newsletters at SABR.org/research.
---
Here are the new regional chapter updates this week:
Visit SABR.org/chapters for more information on SABR regional chapters.
---
Here is a list of upcoming events on the SABR calendar:
All SABR meetings and events are open to the public. Feel free to bring a baseball-loving friend … and make many new ones! Check out the SABR Events Calendar at SABR.org/events.
---
Here are some recent articles published by and about SABR members:
Read these articles and more at SABR.org/latest.
---
This Week in SABR is compiled by Jacob Pomrenke. If you would like us to include an upcoming event, article or any other information in "This Week in SABR," e-mail jpomrenke@sabr.org.
Have trouble reading this e-mail? Click here to view this week's newsletter on the web.
Are you receiving our e-mails? "This Week in SABR" goes out by e-mail to all members on Friday afternoons. If they're not showing up, try adding "sabr.notes@sabr.org" to your contact list to ensure they show up in your inbox (and not the spam folder.)
---
Originally published: May 17, 2019. Last Updated: April 3, 2020.
https://h2j7w4j4.stackpathcdn.com/wp-content/uploads/2020/03/research-collection4_350x300.jpg
300
350
admin
/wp-content/uploads/2020/02/sabr_logo.png
admin
2019-05-17 15:00:00
2020-04-03 14:38:16
This Week in SABR: May 17, 2019