This Week in SABR: May 24, 2019

Welcome to "This Week in SABR!" Click here to view this week's newsletter on the web. Please note: The SABR office will be closed for the Memorial Day holiday on Monday, May 27. Here's what we've been up to as of May 24, 2019:
---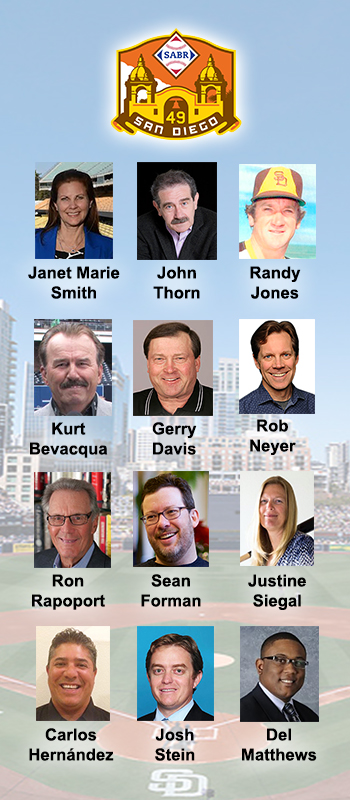 We hope you'll join us for SABR 49 on June 26-30, 2019, at the Manchester Grand Hyatt in San Diego. All baseball fans are welcome to attend. Click here to register for SABR 49 and join us!
Visit SABR.org/convention for the complete schedule and details.
Our featured speakers and panelists at SABR 49 are expected to include Padres Assistant GM Josh Stein, NL Cy Young Award winner and Padres Hall of Famer Randy Jones, fan favorite and 1984 World Series hero Kurt Bevacqua, former Padres president Ballard Smith, MLB umpires Gerry Davis and Greg Gibson, MLB Official Historian John Thorn, author and SABRcast host Rob Neyer, MLB Vice President of Baseball Development Del Matthews, Padres broadcasters Bob Chandler, Mark Sweeney, and Carlos Hernández, Los Angeles Dodgers VP and ballpark architect Janet Marie Smith, Baseball For All founder Justine Siegal, professional umpire Perry Barber, authors Ron Rapoport and Jean Ardell, filmmaker Jewel Greenberg, Henry Chadwick Award winners Sean Forman and David W. Smith, The Baseball Encyclopedia editor David S. Neft, and many more.
The 49th annual SABR convention will take place on June 26-30, 2019, at the Manchester Grand Hyatt in San Diego. Click on a link below to learn more:
Visit SABR.org/convention to learn more or to register for the SABR 49 convention.
---
We're excited to announce more speakers and panelists for SABR 49 in San Diego.
Click here to view the SABR 49 daily schedule
For more information on SABR 49, or to register, visit SABR.org/convention.
---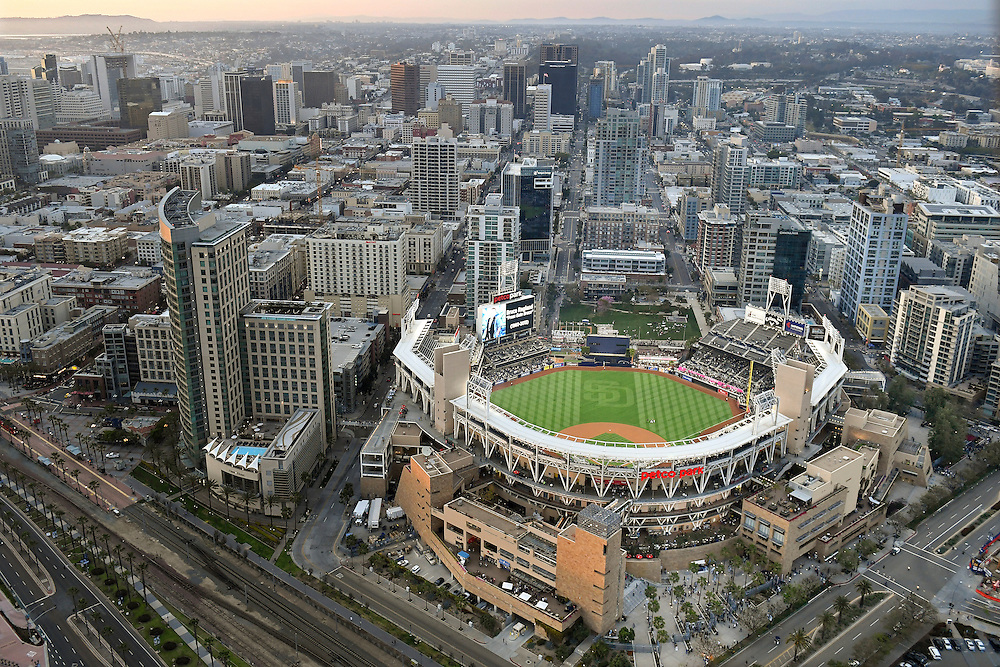 Our SABR 49 room block at the Manchester Grand Hyatt is almost sold out! If you have trouble booking your room online, please contact Deb Jayne at djayne@sabr.org to be placed on a waiting list in case any rooms become available. Reminder: Our hotel room block is only available until 11:59 p.m. MST tonight, Friday, May 24.
The special SABR group rate of $224/night (single rate) or $254/night (double rate) is only available to registered convention attendees for the nights of Wednesday, June 26 through Saturday, June 29. After you register for SABR 49, you will receive an email with instructions on how to book your room at the convention hotel. Please note:
The Manchester Grand Hyatt is conveniently located within walking distance from Petco Park; our host hotel, a frequent host of baseball's Winter Meetings, features a spectacular waterfront resort-like setting with shopping, dining, and entertainment venues in abundance at the nearby Gaslamp Quarter. The San Diego Central Library's Sullivan Family Baseball Research Center, just a few blocks away, is home to the spectacular SABR Collection curated by our host chapter, the San Diego Ted Williams Chapter.
Visit SABR.org/convention to learn more or to register for SABR 49.
---
Members of the host Ted Williams Chapter have compiled a list of transportation tips to help visitors and convention attendees enjoy their stay in San Diego. If you have any questions during your stay, please don't hesitate to ask a friendly SABR 49 volunteer for assistance.
Click here to view the SABR 49 Transportation Tips page
If you have any questions during your stay, please don't hesitate to ask a friendly SABR 49 volunteer for assistance.
For more information on San Diego's award-winning restaurants, upcoming events, and other area attractions, visit SanDiego.org.
---

Attendees at this summer's SABR 49 convention in San Diego will have a chance to enter the SABR 49 Raffle for a chance to win a 1953 Topps Mickey Mantle card and other cool prizes.
Other raffle items include a 1953 Topps Yogi Berra card, vintage Hall of Fame inductee postcards, Negro Leagues Centennial Team Bobbleheads, a Ty Cobb commemorative plate, vintage team mini-pennants, and much more. Raffle winners will be announced on Saturday, June 29 before the SABR 49 Umpires Panel at the Manchester Grand Hyatt.
Raffle tickets are $20 each or six for $100, and can be purchased at the Friends of SABR table near the SABR registration area at the Grand Hyatt during the convention. For more information, contact Ben Rose at brose@sabr.org.
---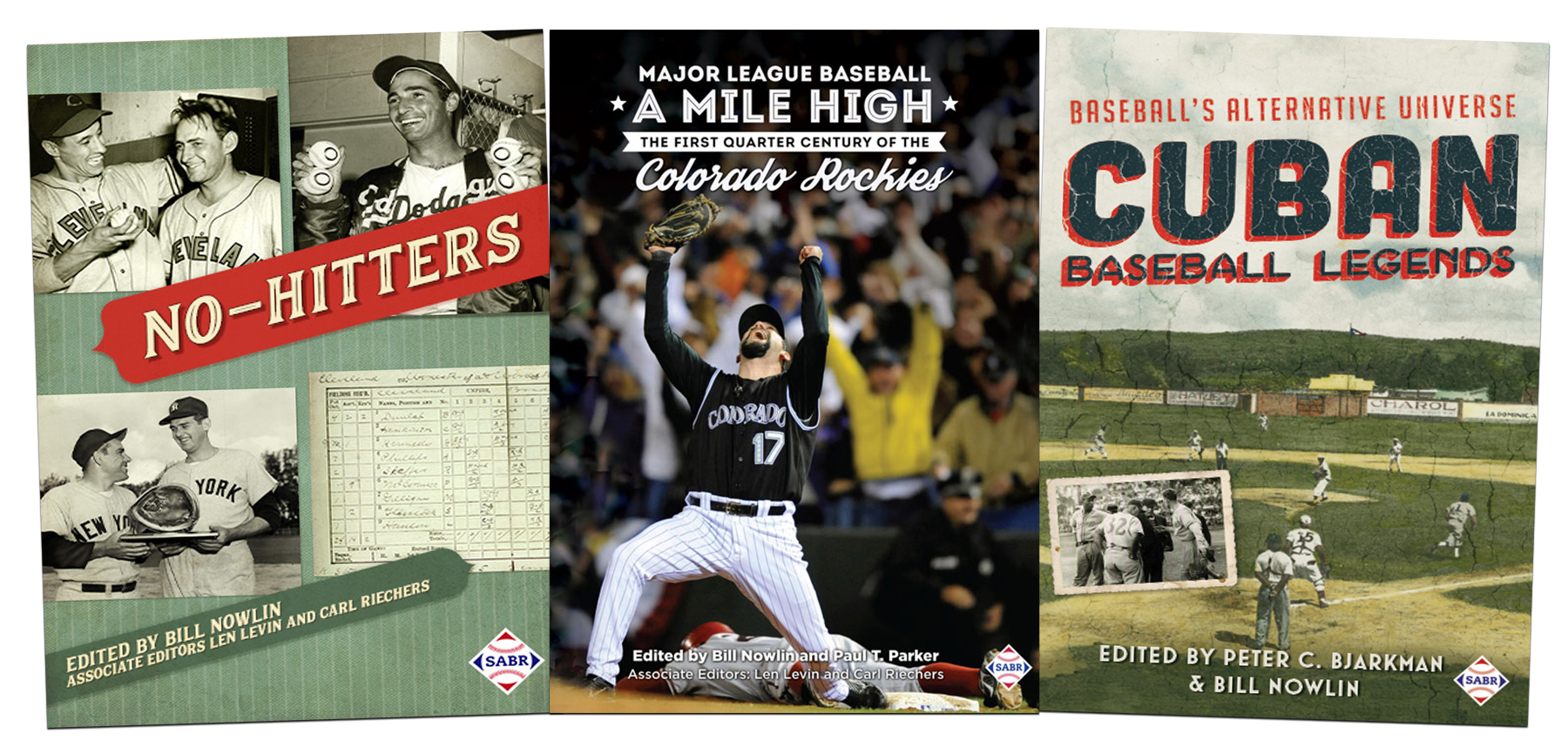 If you have considered becoming a SABR Publications Patron, now is the time as your gift will count DOUBLE through SABR Director Bill Nowlin's generous matching gift. Join the growing list of Publications Patrons in this philanthropic effort, and help us reach our goal of $50,000.
Only two spots remain at the Platinum Patron level. Contact Ben Rose to become a Platinum Patron today and receive these benefits as a token of our gratitude: 10 SABR books delivered to your door, 10 SABR books donated to a library, school, or nonprofit organization of your choice, autographed copies of Rob Neyer's Power Ball and Jane Leavy's The Big Fella, an official SABR commemorative bookmark, and more.
To date, we have raised the resources to donate 170 books to libraries, schools, and nonprofit organizations. In just three weeks, 58 Publications Patrons have contributed $33,800!
Donate today and join the list of new Publications Patrons below:
| | | |
| --- | --- | --- |
| Mark Armour | | Tom Hufford |
| John Bauer | | Tom Larwin |
| Michael Bender | | Harry Lesser |
| Robert Bergeson | | Peter Mancuso |
| Irwin Chusid | | Jim Odenkirk |
| Karl Cicitto | | Virgilio Partida |
| Wayne Corbett | | Carl Rhoads |
| John Dewan | | John Stahl |
| Jonathan Epstein | | MJ Volkovitsch |
| Scott Fischthal | | JR Wildridge |
| Bill Hickman | | Jeffrey Wood |
---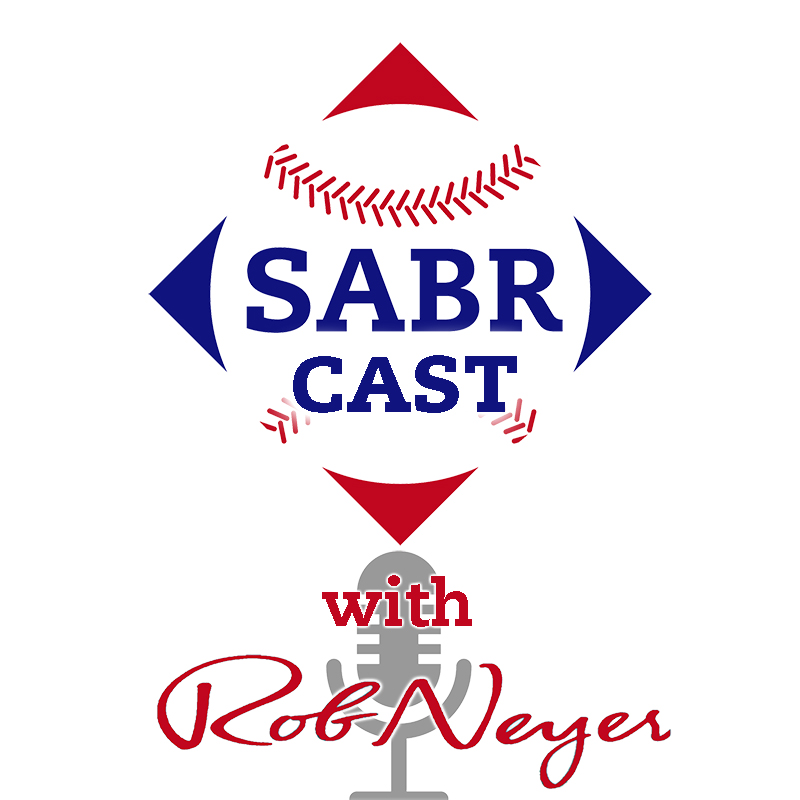 Listen to a new episode of SABRcast with Rob Neyer, a new weekly podcast hosted by award-winning author and longtime SABR member Rob Neyer — which is now available on your favorite podcast streaming services! Subscribe to SABRcast on your favorite podcast networks, including Apple Podcasts, Spotify, Stitcher, or Google Play, and listen to each episode as soon as it's released on Mondays.
Visit SABR.org/sabrcast to listen to Episode #8, which features an interview with David Cone, broadcaster and analyst for the New York Yankees' YES Network, who talks with Rob about his new book, Full Count: The Education of a Pitcher, learning from failure and using the element of surprise on the mound. Cone spent 17 seasons in the major leagues, winning five World Series championships — in 1992 with the Toronto Blue Jays and 1996, 1998-2000 with the Yankees — along with the 1994 American League Cy Young Award. He threw the 14th perfect game in major-league history in 1999 at Yankee Stadium and compiled an 8-3 record in postseason play.
Every week, SABRcast will feature insights and analysis of what's happening in modern baseball on and off the field, plus compelling interviews with figures from around the game — and music from The Baseball Project.
To learn more, visit SABR.org/sabrcast.
---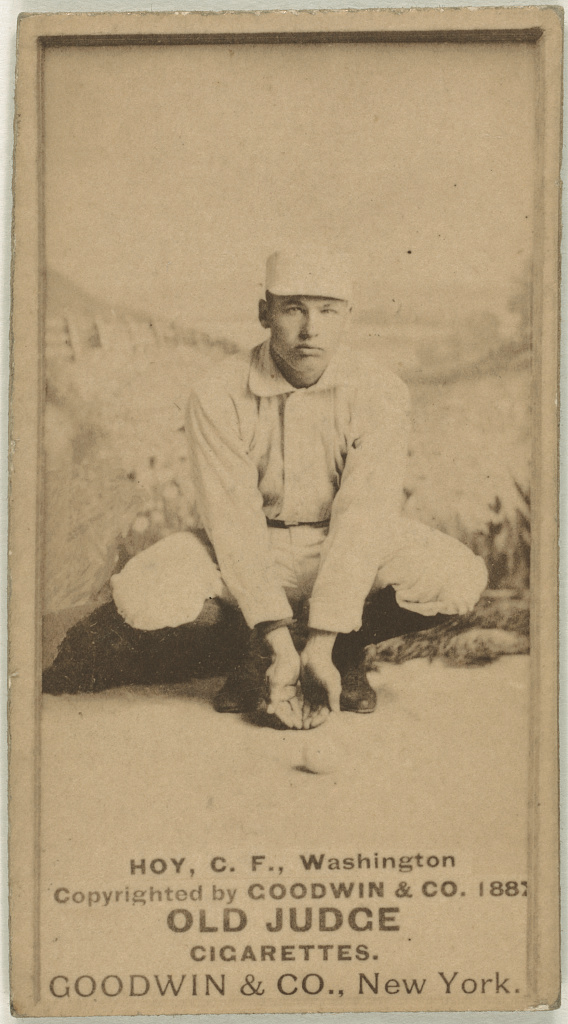 Each year, SABR's Nineteenth Century Research Committee selects its Overlooked 19th Century Base Ball Legend — a 19th century player, manager, executive or other baseball personality not yet inducted into the National Baseball Hall of Fame in Cooperstown, New York.
Committee members vote to narrow down the ballot to 10 finalists, then all SABR members are eligible to cast a vote for the winner. The winner is announced at the Nineteenth Century Committee's annual meeting at the SABR convention.
Click here for a list of past winners.
---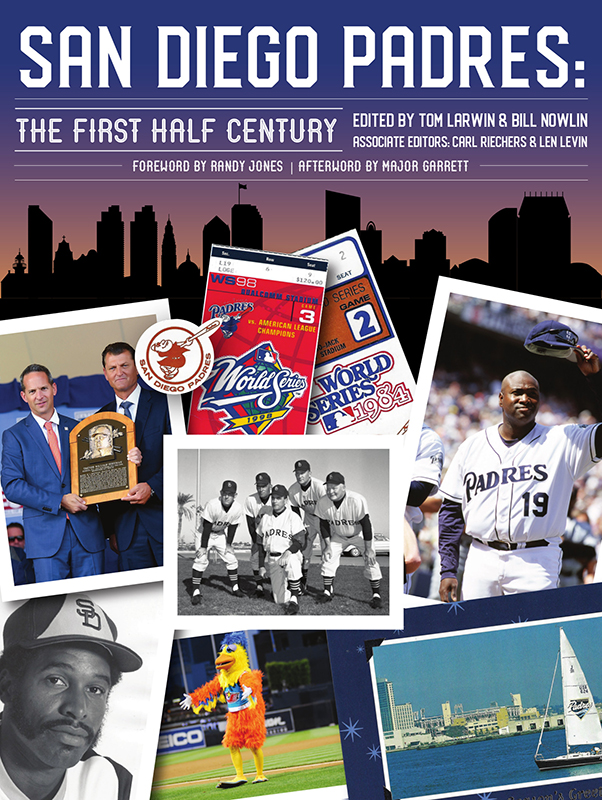 As we get set for SABR 49 this summer, take in some memorable moments from the Old Mission with our newest book from the SABR Digital Library:
San Diego Padres: The First Half Century
Edited by Tom Larwin and Bill Nowlin
Associate Editors: Carl Riechers and Len Levin
Foreword by Randy Jones | Afterword by Major Garrett
ISBN (paperback): 978-1-9701-5905-9, $29.95
ISBN (e-book): 978-1-9701-5904-2, $9.99
358 pages, 8.5″ x 11″
Click here to read the full description of this book at SABR.org.
SABR members, get this e-book for FREE!
Having trouble downloading our e-books? To view PDF files on your computer, click here to download the free Adobe Reader software. Having trouble downloading e-books to your Kindle, Nook, Sony Reader or iPad? Click here for additional help.
SABR members will get discounted rates for all Digital Library publications, including many for free. To find the complete list of books, visit SABR.org/ebooks.
---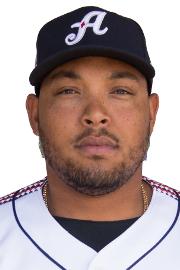 Arizona Diamondbacks prospect Yasmany Tomás became the second minor-league player this season to hit four home runs in a single game, driving in eight runs on a record-setting day for the Class AAA Reno Aces on Monday, May 20.
Tomás, the 28-year-old Cuban slugger, has spent parts of three seasons at the major-league level with the Diamondbacks from 2015-17. He finished Monday's game with 17 total bases — five shy of the PCL record set by the Vernon Tigers' Pete Schneider, who hit five home runs and doubled against Salt Lake City on May 11, 1923.
The Aces hit 10 home run as a team, setting a modern franchise record for the Pacific Coast League affiliate, but not a record for Nevada's "Biggest Little City." The Reno Silver Sox of the Class C Sunset League hit 12 home runs in a single game on June 1, 1947, as Phil Alotta and Vince Pascale each hit four home runs that day against the Ontario (California) Orioles. It's the only known instance in professional baseball history where two players each hit four home runs in the same game.
Just before Tomás's fourth home run, teammate Matt Szczur completed a cycle with a triple. There are no documented instances of a player hitting four home runs and another player hitting for the cycle in the same game in the minor leagues, but it's only happened once in MLB history: New York Yankees Hall of Famers Lou Gehrig and Tony Lazzeri achieved the feat in 1932.
Earlier this year on April 18, Will Benson of the Lake County Captains hit four home runs in a game, the first player in the Midwest League to do so since 2002.
Click here for a comprehensive list of all 4-HR games in professional baseball history.
SABR founding member Bob McConnell first published the list in The Minor League Research Journal, Vol. 2 in 1997. It was updated in his landmark book, Going for the Fences: The Minor League Home Run Record Book (2009), and is now maintained online at SABR.org.
---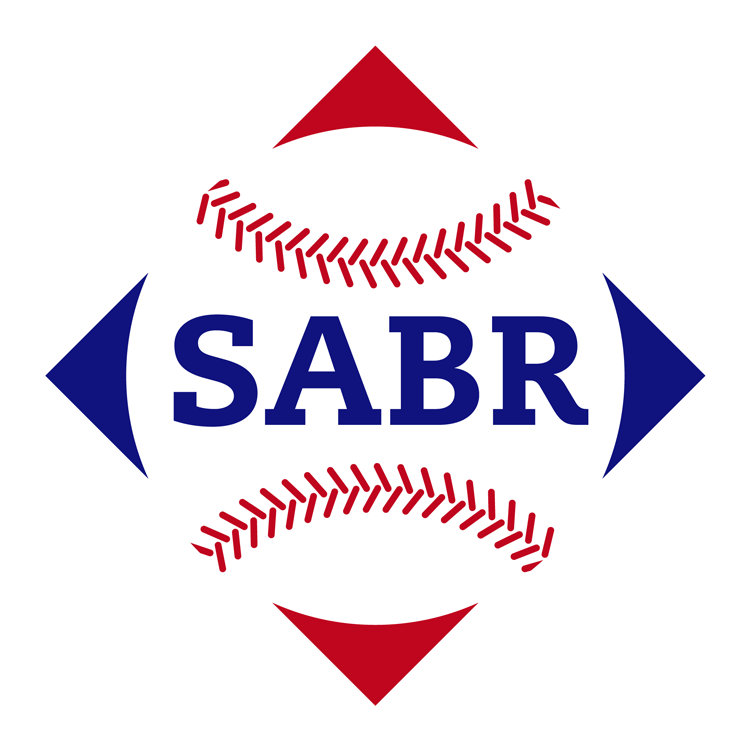 SABR's 50th annual convention will be held in the summer of 2020. One project in the works to commemorate SABR's first half-century is a compilation of 50 written pieces that showcase some of the best research produced by our members.
We welcome your suggestions for any stories to include. These might come, for instance, from the Baseball Research Journal or The National Pastime, from committee newsletters, from books published by SABR, from web postings, or from presentations at the annual convention.
SABR's Board of Directors appointed a sub-committee of Mark Armour, Leslie Heaphy, Bill Nowlin, and John Thorn to help oversee this project. We would like to request your help. Over the past few months, we have ourselves scoured SABR publications and come up with a list. We then solicited each of the research committee chairs to ask among their members and send in "nominations" for items they recommend. There was a considerable overlap between the two lists — which speaks well to the choices made.
We would like to engage all SABR members to nominate your favorites in hopes that a few more gems will be nominated that perhaps the first two rounds did not turn up. Please be judicious in your nomination, only recommending pieces that you think are truly standout pieces, among the very best that SABR has published over the past 50 years.
Please feel free to send your nomination to any of the four committee members above. We look forward to hearing from you.

---
Four new biographies were posted this week as part of the SABR Baseball Biography Project, which — with the publication of our new SABR Digital Library book, San Diego Padres: The First Half Century — brings us to a total of 4,889 published biographies. Here are the new bios published this week:
All new biographies can be found here: SABR.org/bioproj/recent
---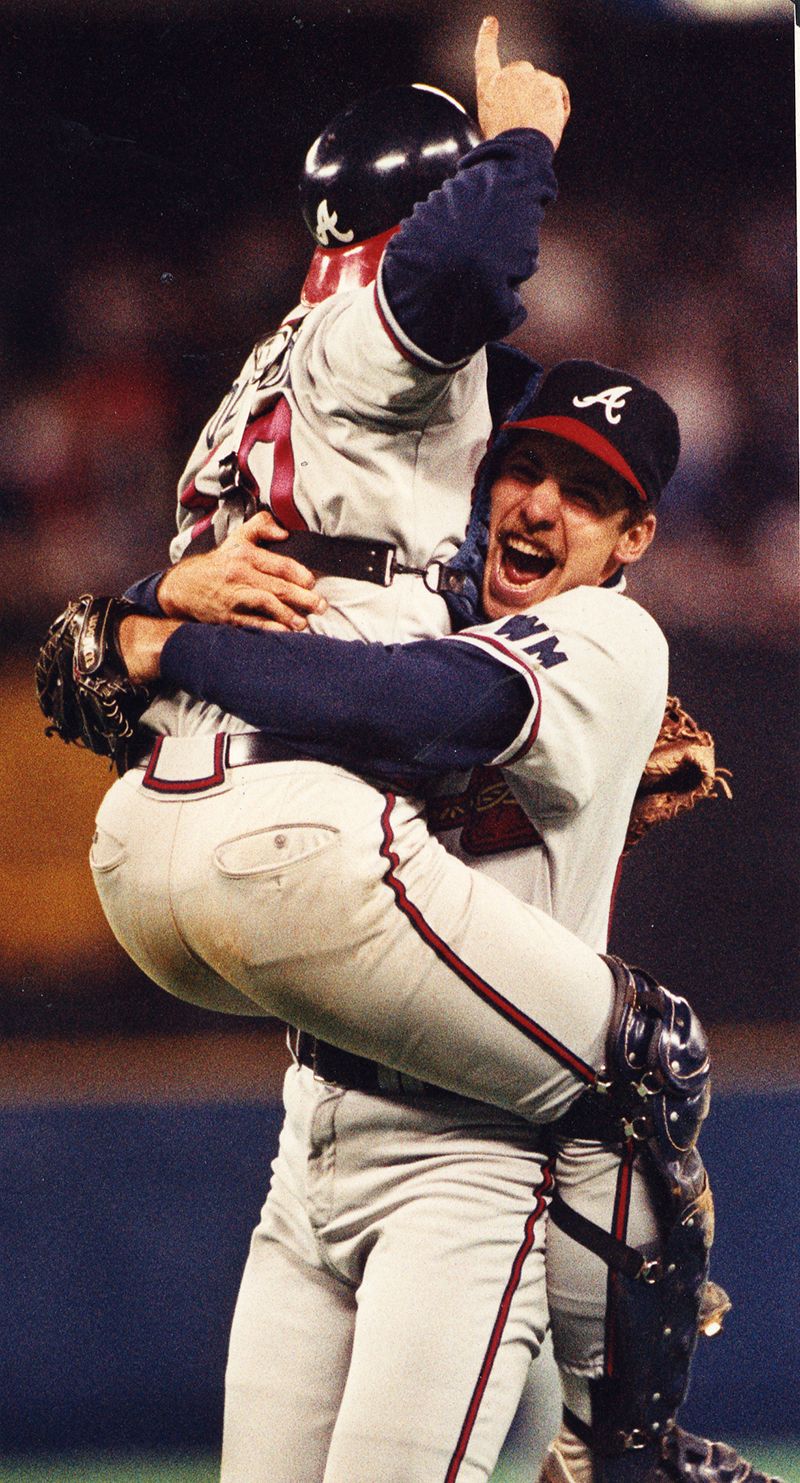 Four new game stories were posted this week as part of the SABR Games Project. Here are the new game stories:
New Games Project stories can be found at SABR.org/gamesproject/recent. Find all published Games Project articles at SABR.org/GamesProject.
---
Behind the Numbers: Baseball SABR Style on SiriusXM, a radio show hosted by SABR President Vince Gennaro, will air in May at a new time. Listen in from 8:00-9:00 p.m. ET on Saturday, May 25 on MLB Network Radio.
This week's show includes highlights from the Keeping Data Flowing panel at the 2019 SABR Analytics Conference, with Kyle Boddy of Driveline Baseball; MLB stats analyst Mike Petriello, Baseball Info Solutions Vice President Joe Rosales, and Arizona Diamondbacks/MLB Network Radio host Mike Ferrin.
You can also listen to archives of recent episodes on-demand on the SiriusXM Internet Radio App. Click here to learn more.
Behind the Numbers: Baseball SABR Style on SiriusXM focuses on examining and interpreting the statistical analysis that plays a critical role in baseball today. It airs weekly throughout the year on MLB Network Radio, available to subscribers nationwide on XM channel 89, Sirius channel 209, and on the SiriusXM Internet Radio App.
---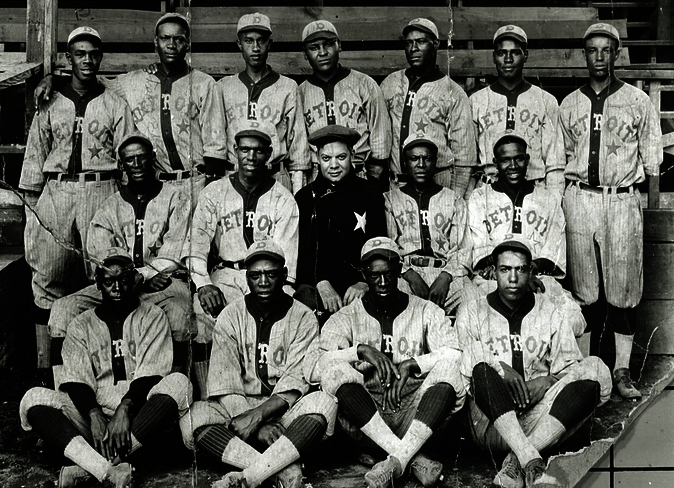 To honor the 100-year anniversary of the Negro League's Detroit Stars, the Friends of Historic Hamtramck Stadium and Wayne State University's Department of African American Studies invite original unpublished papers for the Detroit Stars Centennial Conference on August 8-10, 2019. The event is co-sponsored by SABR's Detroit Chapter.
Abstracts can cover all aspects of baseball, with emphasis on the Detroit Stars, black baseball, Michigan baseball, and/or baseball history. Abstracts only, not to exceed 300 words, should be submitted by June 15, 2019 to Lisa Alexander at lisa.alexander@wayne.edu. For complete details and criteria, click here.
The conference registration is $125. The conference fee covers all events, including a bus tour of Detroit and tickets to a Detroit Tigers game. You can register for the conference at detroitstars.org.
For more information, visit detroitstars.org or contact HamtramckStadium@gmail.com.
---
---
We've heard your feedback: Some of you have said you look forward to "This Week in SABR" every Friday, but sometimes there are just too many compelling articles and announcements to read every week. We're not complaining — hey, keep up the great work! — but we know the feeling. So in an effort to make the length of this newsletter more manageable to read, we'll summarize some of the repeating/recurring announcements in a special "In Case You Missed It (ICYMI)" section of "This Week in SABR".
Here are some major headlines from recent weeks that we don't want you to miss:
All previous editions of This Week in SABR can be found here: https://sabr.org/content/this-week-in-sabr-archives.
---
We'd like to welcome all of our new SABR members who have joined this week. You can find all Members-Only resources at members.sabr.org and the Membership Handbook can be downloaded here.
Please give these new members a warm welcome and help them make the most of their membership by giving them the opportunity to get involved in their local chapter or a research committee.
You can find contact information for any SABR member in the online membership directory (SABR.org/directory).
| Name | Hometown | | | Name | Hometown |
| --- | --- | --- | --- | --- | --- |
| John Barrett | Hooksett, NH | | | Travis Olmsted | Lexington, KY |
| Marc Catapano | Brooklyn, NY | | | Tracy Rich | Reston, VA |
| Roger Jewell | Travelers Rest, SC | | | Mike Romano | Hinsdale, IL |
| Justin Kayal | Madison, CT | | | Richard Sanders | Floral Park, NY |
| Willis Kern | Bloomington, IL | | | Bob Shaevel | Berwyn, IL |
| Paul Larman | Barrie, ON | | | Kurt Stutt | Troy, NY |
| Michael Lassman | Phoenix, AZ | | | Todd Vercoe | Waterloo, ON |
| Greg Laware | Wilbraham, MA | | | Linda Wilson | San Diego, CA |
| Linda Bolin | Tulsa, OK | | | Steven Wright | Naperville, IL |
| Jeffrey Lickson | Tallahassee, FL | | | | |
---
Here are the new research committee updates this week:

Find all SABR research committee newsletters at SABR.org/research.
---
Here are the new regional chapter updates this week:
Visit SABR.org/chapters for more information on SABR regional chapters.
---
Here is a list of upcoming events on the SABR calendar:
All SABR meetings and events are open to the public. Feel free to bring a baseball-loving friend … and make many new ones! Check out the SABR Events Calendar at SABR.org/events.
---
Here are some recent articles published by and about SABR members:
Read these articles and more at SABR.org/latest.
---
This Week in SABR is compiled by Jacob Pomrenke. If you would like us to include an upcoming event, article or any other information in "This Week in SABR," e-mail jpomrenke@sabr.org.
Have trouble reading this e-mail? Click here to view this week's newsletter on the web.
Are you receiving our e-mails? "This Week in SABR" goes out by e-mail to all members on Friday afternoons. If they're not showing up, try adding "sabr.notes@sabr.org" to your contact list to ensure they show up in your inbox (and not the spam folder.)
---
Originally published: May 24, 2019. Last Updated: April 3, 2020.
https://h2j7w4j4.stackpathcdn.com/wp-content/uploads/2020/03/research-collection4_350x300.jpg
300
350
admin
/wp-content/uploads/2020/02/sabr_logo.png
admin
2019-05-24 15:00:00
2020-04-03 14:38:16
This Week in SABR: May 24, 2019