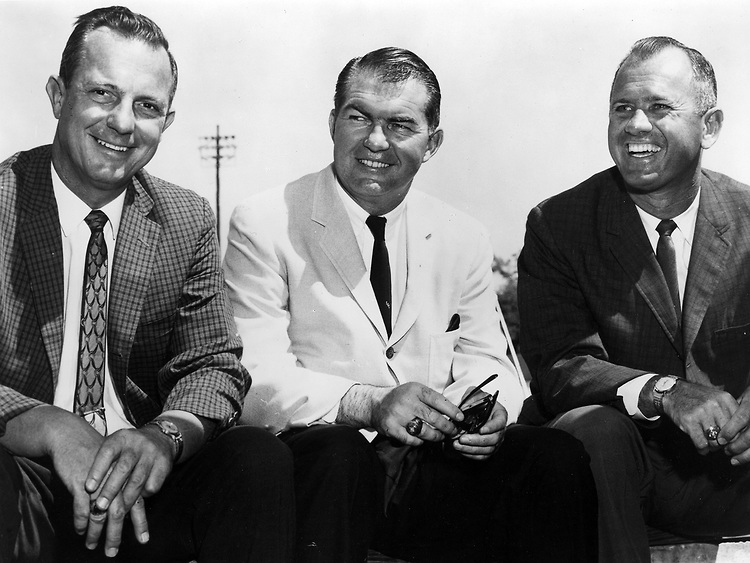 ---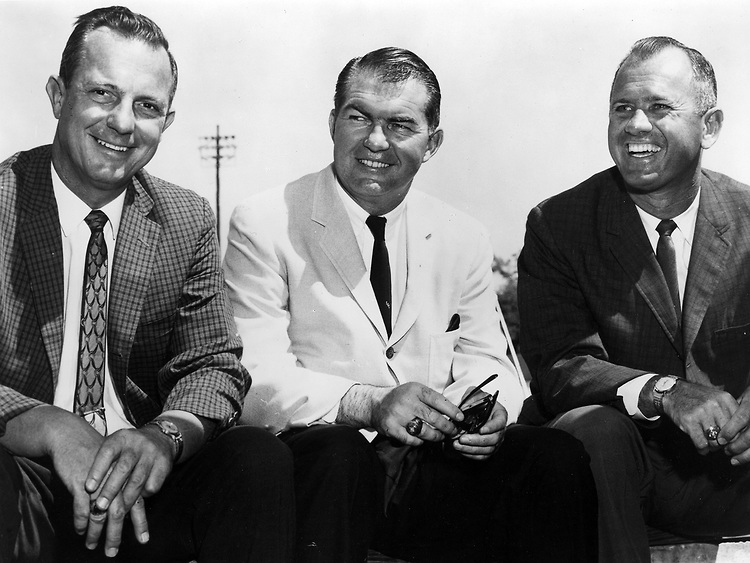 Soon after the 1967 World Series ended, Fleetwood Recording Co. released a long-playing phonograph record, The Impossible Dream, a reprise of the Boston Red Sox magical same-year pennant. Narrating, Sox announcer Ken Coleman hailed "an affair twixt a town and a team," telling how the Boston American League Baseball Company used wonderwork to wave 1967's last-day flag. Pinching himself, Coleman still could not believe it. In a champagne-garbed clubhouse, he told the listener: "This is, if I may add a personal note, the greatest thrill of my life." It remained so till Coleman's death 36 years later.
Segue to another thrill, which might have surpassed even 1967's for Ken, had Dave Stapleton entered 1986 World Series Game Six to replace injured Bill Buckner and caught a routine ground ball that even most Little Leaguers nab. Stapleton didn't, since he was on the bench. Buckner didn't, since he misplayed the ball. For Coleman, 1967 and 1986 became baseball's both sides now, its Paradise and Lower Room, respectively. Each was sung by his silken and restrained voice, which never split an infinitive or dangled a participle – "a beautiful horn," said Boston Bruins mikeman Bob Wilson, "and, oh, Ken played it well." Despite that, Coleman could not listen to his call of Buckner's error until 1989.
Ken's score began shortly upon his April 22, 1925, birth in Quincy, a Boston suburb, 15 minutes from Fenway Park, his childhood icon Jimmie Foxx. At age 12, a BB accident cost an eye, Coleman trading heroes: Double X for the Red Sox and Boston Braves first daily Voice, ex-sportswriter Fred Hoey. From 1926-38, Hoey knit New England "giving the play-by-play of the home games of both Boston clubs," said The Sporting News. "He has one of the biggest daily followings of any announcer" due to the number of affiliates — a major-league then-high 22. In 1931, Ken, six, heard WNAC Boston hail "the first to work on a network [Yankee a.k.a. Colonial] covering the game," TSN said of Hoey "Day". By September, he had aired a record number of broadcast hours: 1,920, including that year's 320.
"Fred was known – this was something then — as 'The Man Who Does the Games'," said Ken, the 1954-63 Cleveland Indians and 1966-74 and 1979-89 Red Sox Man. Hoey found text ads easy. By contrast, extempore material "requires concentration on the subject … severe strain on the eyes [and] nerves." Fred tried to help the latter. In 1933, CBS Radio gave him a first network gig – the Pirates-Senators World Series. Grateful, he reached the booth before Game One, gassed. By the fourth inning, Hoey, incoherent, was yanked off the Classic. Unhorsed, Fred came home a conqueror. "In Boston, where people knew about his drinking, all was forgiven," said Ken. "He was The First, and as in love or anything else, the first, you don't forget."
Coleman wanted to be a sans spirits Hoey, "having to fight not to talk like him," Fred said. Coleman knew his region. He was also old-shoe, wearable. "His phrase was, 'He throws to first and gets his man,' which he said constantly," said Ken, "and I think I … picked it up because I'd listen to past tapes and I've said it." The Braves and Red Sox Voice was Boston's two-headed Janus, coining a style used by virtually every Hub baseball Voice: just the facts, ma'am, trumped a wild and crazy guy. He also knew how to vend – "Mention Fred," said Coleman, "and people remember Kentucky Club pipe tobacco and Mobil's Flying Red Horse" – and instill Euripidean concern. Boston's First couldn't believe he was gone, until he was.
In late 1938, Socony Oil and General Mills became each Hub club's sponsor, wanting their Voice, not a broadcaster identified with other goods. Fred paused a lot, lacking gloss. "Plus," said Coleman, "booze affected him over time." In 1939 Frank Frisch briefly succeeded him. Childless, unmarried, Hoey began a decade of last things and final bows. "On the air he was Boston baseball," Ken mused, "and it wasn't the same without him." In Death of a Salesman, Willie Loman says: "And that's the wonder of this country, that a man can end [up] with diamonds on the bases of being liked." Liked, Hoey ended up alone, dying in 1949.
By then, Coleman's father, William, a military man turned night watchman, had died, six years earlier, of a heart attack in Ken's high school senior year. His wife Frances was a housewife. After graduation their son, 18, joined the Army in 1943, served in Burma, and aired Indian rugby, cricket, and soccer on Armed Forces Radio, jibing, "You try performing with twelve thousand troops listening." Released, Ken took Oratory at Curry College, worked at a 250-watt Worcester affiliate, and then did golf, bowling, basketball, Boston University, Ohio State, and Harvard football, and Vermont's Northern Baseball League, still fighting the "urge to say, 'He throws to first and gets his man!'"
In The Federalist, Madison noted "leaders ambitiously contending for pre-eminence." In 1952, Coleman and Lindsey Nelson contended for Cleveland Browns radio play-by-play until Nelson abruptly joined NBC TV. Ken inherited a 125-station four-State network. In the next 14 years, he aired seven champions, did eight network title games, and called each pro touchdown (126) by the greatest runner to ever touch a ball. Ken is the only man to see Jim Brown's every pro game (1957-65). "What stands out is how with minutes left, the Browns are up by seven, have the ball, and Jim runs out the clock," said Coleman. Raised in Cleveland, Jack Buck liked how Ken made time stand still: "People identify him with baseball, but he's the best football announcer I ever heard."
Each week at Cleveland Municipal Stadium, 80,000 filled the city's lakefront bowl, the Browns increasingly en famille. As a child, Ken's son Casey was a summer training camp water boy. Later, he became a Cleveland sportscaster: WTAM morning host; WJM four-time Emmy sports anchor; Indians host; and Browns play-by-play man. "The fifties were a time of football's growth, each year more people following it on regional, then network, TV," Coleman fils said. Virtually each Browns and Indians game telecast aired on WXEL, Channel 8, by Carling Brewing Co., at a time when "one company could afford to sponsor most, if not all, your coverage."
Carling's commercial signature was a belle named Mabel. Tribesmen of that generation can still sing "Mabel! Mabel! Black Label! Carling Black Label Beer!" In 1995, Ken said, "People come up, see me with my wife, and bellow, ''Hey, Mabel!'" (His then-wife's name was Ellen.) Coleman grasped baseball's episodic rhythm. He neither screamed nor patronized, believing in "not telling the audience what it already saw." A rookie should not be faulted for his club peaking too soon. Ken's first wed Mike Garcia, Early Wynn, and two Bobs, Feller and Lemon, going 78-29. Larry Doby had 32 homers and 126 runs batted in. In August, Cleveland won a league-record-tying 26 games, its 111-43 record topping Murderers Row's prior A.L.-best 110-44. "It seemed so easy," Coleman felt of '54. On September 12, a big-league record 86,563 jammed the oval, the Indians beating New York twice. Each year but 1954 the 1951-56ers placed second to the Yankees.
Improbably, Coleman aired the 1954-57ers with the post-Hoey play-by-playman of his youth, Jim Britt, voicing the 1940-42 and 1946-50 Red Sox and 1940-42 and 1946-52 Braves. "During the war both teams used fill-ins," said Ken. "Coming back, Britt seemed so erudite – the greatest command of language of any broadcaster I've heard" — commanding, but not hyperbolic." At 13, future TSN columnist Wells Twombly recalled "[Britt making] baseball sound better than red-haired girls with freckles." It seemed pitch-perfect: baseball's grammarian, in the Athens of America, each day signing off, "Remember, if you can't take part in a sport, be one anyway, will ya'?"
Britt telecast the 1954-57 Indians with Coleman by necessity, not necessarily choice. By 1950 Narragansett Beer – "the beer," ads said, "with the seedless hops" – had sponsored each Hub team on WHDH since 1945. Late that year, P. Ballantine & Sons Brewery inked a Braves-only pact on the Yankee Network, making Britt pick one club or the other. Jim chose the Braves over the Red Sox of Ted Williams, Johnny Pesky, and Bobby Doerr – to Coleman, "a terrible misjudgment as to the popularity of the teams." Sox owner Tom Yawkey countered by naming Curt Gowdy Britt's successor and — "He wanted to do it anyway," Ken said — making all, not just home, coverage live.
The Wyoming-born and -educated Gowdy spent 1949-50 as Mel Allen's Yankees aide. He became Voice of the Red Sox, then network TV sports' paradigm for a generation: 15 All-Star Games, 12 World Series, seven Olympics, and two decades of The American Sportsman. From 1966-75, Curt called virtually every network baseball game. To Ken, "Britt made the Sox opening – thus, Gowdy's rise — possible. He never recovered from what he'd done." In 1953, the Braves absconded for Milwaukee, deserting him. "When they left, there was nothing left for Britt. He stumbled around a year, then came to Cleveland," which Jim felt slumming after his reign on the Charles.
Indians second baseman Bobby Avila was a 1950s example of Britt refusing to go along to get along. Local dialect pronounced the All-Star's last name Ah-VEE-la. Britt preferred AH-vee-la. "We got every kind of calls and letters," said Coleman. "People didn't like it."
Carling Brewing's chairman said, "You know, Jim, in view of the local colloquialism, we should probably call him Ah-VEE-la, like most fans want."
The chairman's name was Ian Bowie, as in row. Britt said, "All right with me, Mr. Bowie," as in boo. In 1958, Britt returned to WHDH "haunted by the Red Sox' 'what if,'" said Boston broadcaster Leo Egan. Axed again, Britt moved to Detroit, St. Petersburg, and Sarasota, braving a divorce, unemployment, and arrests for drunkenness. He died in 1980, less tragic than forgotten, at home in Monterey, California. "In truth," Globe columnist Ray Fitzgerald wrote, "life had turned its back on him a long time ago."
Ken called himself "less mercurial, more serene" than Britt. "But we had this in common. Our first year we win 111 games, then afterward not much to tell." Reticence began with the 1954 World Series, originally thought a Cleveland cinch. Instead, in the one-out and -on eighth inning of the 2-all opener at the Polo Grounds, the Indians' Vic Wertz hit 460 feet to deep center field, whereupon Willie Mays made a catch with his back toward the plate, over his shoulder, to save a tie and become possibly baseball's all-time most replayed out. In the 10th, the Giants' Dusty Rhodes pinch-hit a fly 200 feet shorter than Wertz's down the right-field line for a homer: New York, 5-2. A day later Rhodes again homered: Giants, 3-1. In Cleveland, New York completed a 6-2 and 7-4 sweep. "In many ways," said Coleman, "the franchise was never quite the same."
To protect network exclusivity, baseball has banned local-team Series TV. Coleman watched 1954's on NBC. He felt the opener a metaphor for baseball's DNA — anticipation. "Anything can happen, and here did – a pee-wee homer, a long-distance out." Anticipation topped result for the rest of Ken's Cleveland stay. 1956: Herb Score won 20 games. Next May Gil McDougald's liner careened off his right eye, wrecking Herb's career. 1959: Rocky Colavito slammed 42 homers, Ken having not yet coined "They usually show movies on a flight [long blast] like that." The Indians' second place marked their last contention till 1995. 1960: GM Frank Lane traded Colavito for Detroit's Harvey Kuenn. "I'm getting steak for hamburger," he bragged, having burned Cleveland's best filet since Lou Boudreau. In the 1960s, even anticipation died. The Tribe never drew a million people, missed the pennant by fewer than 15 games, or hinted that faith might last past June.
Hating the bogus, Coleman found humor in reverse. Once the now-Tiger Rocky retreated to the wall. "Back goes Wally against the rock," Ken said, "For those of you interested in statistics, that was my eleventh fluff of the year. It puts me in third place in the American League." Finally, tired of ghosts in the stands, Ken left to focus full-time on football, his timing still sure: In December 1964 the Browns won the N.F.L. title, jolting Baltimore, 27-0. His last Brownscast was Jim Brown's farewell on January 2, 1966, in another championship game: Green Bay 23, Cleveland 12. Straightaway Brown retired to make films. At his peak as an institution, Coleman revisited points of his past. Succeeding Gowdy, the new Voice of NBC TV's Game of the Week, the Red Sox chose the Quincy scion, who told himself, "you lucky stiff, going back to my roots, taking Britt's and Hoey's job."
In March 1966, Coleman was introduced as Boston's new Voice. Pain: no pitcher won more than 10 games for that year's ninth-place Red Sox. Progress: The Yawkeys drew 158,971 more than in 1965, ending the season 14 games nearer first. Jim Lonborg soon a/k/a Gentleman Jim, a future dentist, led in strikeouts and innings. Joe Foy, Mike Andrews, and George Scott debuted at third, second, and first base, respectively. Tony Conigliaro led in five team-high categories, including homers (28) and RBIs (93). Next year began with new manager Dick Williams vowing to: a) "have only one chief. All the rest are Indians"; and b) win more than he lost. The home opener drew 8,324. "In terms of interest," Ken said, "the bottom had fallen out." Out of nowhere, 1967 reached the heart, unforgettably reviving baseball in the Fens. On April 14, a rookie began his bigs career at Yankee Stadium. "A kid pitcher from [Triple-A] Toronto," Ken said later, like liturgy. "That's where this story starts."
In a one-out ninth, "Billy Rohr [was] on the threshold," Ken said on WHDH TV. "Eight hits in the game – all of them belong to Boston … Fly ball to left field! Yastrzemski is going hard — way back — way back! And he dives – and makes a tremendous catch! One of the greatest catches I've ever seen by Yastrzemski in left field! … Everybody in Yankee Stadium on their feet roaring as Yastrzemski went back and came down with that ball!" Two batters later Elston Howard singled, Tony C. catching "it on the first hop. No chance." In late 1967, Fleetwood Recording repackaged WHDH's The Impossible Dream, from Broadway's The Man from La Mancha, as a must-Christmas gift. Coleman said of Rohr, "The fans began to sense it. This year was not quite the same."
That year riot seared nearly 130 cities. Protestors fought police. Viet Nam was a horror house. The Sox took a fractured time and briefly made it whole. Boston trailed by six games at the All-Star break. It preceded a 10-game road trip, the team returning to Logan Airport 10 and 0 to find 10,000 greeters. Said the pilot: "They seem happy with what you've done." As luminous were pilots from the Hub to Nova Scotia tracing a West Coast game by light in homes below. "It is late on a … night in 1967," wrote the Herald's Kevin Convey. "The house is dark except for the flashlight beside my bed. It is quiet except for my transistor. Ken Coleman didn't just call baseball games. He called my summers" – also spring and fall. Jose Tartabull lined a 15th-inning "base hit to right! Here comes Tony! Here comes George! And the Red Sox have won it, 1-0!" Another batter lashed a "line drive to Foy! Over to second! And on to first! A triple play!" When rookie Smith hit a scoreless 10th-inning triple, a listener "refused to enter the Sumner Tunnel until he heard the outcome." Hundreds of drivers backed up, hearing, too. By August 13, 2 1/2 games divided five teams. One Friday in late August Conigliaro hit against Jack Hamilton, whose pitch caused a wound around Tony's left eye, ending his year.
That Saturday Game of the Week visited the Fens, Gowdy wending from a "fine young lefthander [Ruth] known for hitting ability" via Williams' "moaning about the east wind that would blow off" the Charles to Mel Parnell, "a left-hander who [preferred] Fenway" to the road. Boston won on last-out ballet: "A chopper. Over the mound. May be tough," Martin said. "Charged by Petrocelli. Throws to first! The ball game is over! A clutch play by Rico Petrocelli ends it all … in a wild and woolly ball game in a twelve to eleven win by the Red Sox!" Next day they trailed the second game of a doubleheader, 8-0, leading Yaz to navigate the dugout. "'We're going to win this game!' he told each of us," said Rico. "Man, by now we believed!" In the eight-all eighth, a Boston infielder lofted a "fly ball deep into left-center field and it is … a home run!" Ken cried. "Jerry Adair has hit his second home run of the 1967 season and the Red Sox, who trailed, 8 to 0, are now leading in the eighth inning, 9 to 8!" Adair's poke sired "a sound wave – one crescendo after another" – from 100,000 at Revere Beach, most listening to Sox radio. "Ken's attitude was beautiful," said Petrocelli. "To his death, he thought that reaction symbolized the year."
A week later Boston led, 4-3, in the ninth inning at Chicago, Duane Josephson batting. "Berry, a fast man on third," Martin said. "And there's a little looper to right field." TV's Coleman continued. "Caught by Tartabull! Runner tags! Here's the throw home! And he is out at home plate!" Before 1967, Jose would not have nabbed Aunt Maude. In September, you could throw a blanket over the Red and White Sox, Twins, and Tigers. Boston trailed, 5-4, in the ninth inning at Detroit. "There's a drive to deep right," blared Ken, "and it's tied up!" – Yaz again, five-all. Next inning reserve Dalton Jones went deep: Sox, 6-5. No. 8 won the 1967 Triple Crown [.326, 44 homers, 121 RBIs] with 23 hits in his last 44 at-bats. "One week left!" Coleman cried. "Four teams within 1 and ½ games." By Thursday, the Twins led by a game with Saturday and Sunday left at Fenway. Stores closed. Churches opened. Boston must sweep to win or force a playoff. In Saturday's 2-all sixth inning, "Scott hits one deep into center field!" said Coleman. "This one is back! This one is gone!" – 3-2. The bleachers soon were scene and actor: "Deep to right field! Number 44!" – Yaz's last regular-season homer: 6-2, Red Sox – final, 6-4. Seconds later Martin supplied a coda. "If you've just turned your radio on" – pause – "it's happened again. Yastrzemski's hit a three-run homer, and it's now 6-2, Red Sox" — final, 6-4.
On Sunday, Detroit had to twice beat California to tie the Sox or Twins. Minnesota led, 2-0, as Lonborg bunted safely to lead off the sixth. After two hits filled the sacks, Yaz "lines a base hit to center-field!" said Ken. "One run in, Adair's around third, he will score. Going to third is Jones. It's tied, 2-2!" Ken Harrelson hit to shortstop Zoilo Versalles, who hesitated and was lost: "No chance at a throw to the plate. Safe! Jones scores! The Red Sox lead, 3-2!" Two more runs scored before "the Red Sox are out in the sixth," said Coleman. "But what a sixth inning it was!" Detroit won its home opener. Meantime, Minnesota's Bob Allison lined to the corner with two out in the eighth, Tony Oliva on first base, and Harmon Killebrew on second. Yaz threw to second base, nabbing Allison: Sox, 5-3. Next inning Rich Rollins batted with two out. "The pitch . . . is looped" toward shortstop," Martin said. "Petrocelli's back, he's got it! The Red Sox win!" – but what? No one knew: Detroit had to lose. "And there's pandemonium on the field!"– the most immortal line Ned ever spoke. "Listen!" As the ball settled in Rico's glove, students and workingmen and housewives became a wave, hundreds of bodies rocking. "I was terrified," said Lonborg: Petrocelli, too. "It's a miracle I'm even here," he said, in 2009 joining MLB Network radio, where '67 seldom wanders far away.
"[Afterward Sunday] the players came in from the field," Ken said, "some crying or yelling." A radio lit the background: "no ESPN, Ipod, or Internet, just [Detroit's] Ernie Harwell in the nightcap." The Angels led, 8-5, in a two-on and one-out ninth. The Tigers' Dick McAuliffe promptly hit into his second double play all year – uncorking Wakefield and Woonsocket and Brattleboro and Blue Hill. In the clubhouse, Rico saw tears in Yawkey's eyes: "spent so much money, all those near-misses, drinking champagne, more fan than owner." The next-day Boston Record American cover blared: "CHAMPS!" above a drawing of two red socks. It was crewel, not cruel. Coleman styled other upsets "child's play compared to 1967." It was unthinkable then to call a Series anticlimactic. This was. Through the mid-'70s local-team Voices did the Classic. In ideal symmetry, Gowdy and his Sox successor telecast each NBC Series game in Boston: Cards, in seven.
Save Yaz and Lonborg, Coleman became the person most affixed to 1967. It was his, even more than Britt's 1948, Martin's 1975, or Castiglione's 2004. A eulogy by the Herald's Convey invoked the flashlight beside his bed. "There will be other summers. And I will listen to other announcers. But I will never stop hearing Ken Coleman."
In 1972, Coleman shifted exclusively to TV, tying caption to picture. In 1974, replacing WHDH as Sox video flagship, WBZ "told me they wanted a new cast." Next year Ken revisited Ohio to televise the Reds, his penny as lucky as the 1954 Indians and 1967 Townies. "Wherever Ken goes, fortune follows," Craig wrote. Cincinnati took the 1975-76 Series, Coleman bypassed as Reds Voice — radio's Marty Brennaman got the nod – on each Fall Classic. Then, in 1979, released from a last year in Cincy, Ken returned to Fenway, many expecting him to man Red Sox television, vacated when ball and striker Dick Stockton joined CBS. Instead, Coleman replaced Martin on radio, Ned strangely joining TV, where literacy was superfluous v. being radio's job one.
Back home, Coleman increasingly let his "kinder, gentler" side lighten a formal on-air presence. Befriending easily, Coleman urged 1980-82 wireless partner Jon Miller to develop his mimicry: "Ken said, 'You have something not many people have, and you should do it on the air.' I'd just been goofing around, and soon I'm invited to banquets because of Ken. He was incredibly giving, saying be expressive, mimic." Then: "Ken's why I went to Boston." In the 1981 big-league split season, they called the end of professional baseball's longest game. It began April 18 at 8:25 p.m.: Triple-A Pawtucket's Bruce Hurst starts at home v. Rochester. Things adjourn 2-all at 4:07 a.m. – Easter – morning before 19 of an original 1,740 paid crowd. They resume June 23 – "Dale Koza – line drive, base hit, left field, [Marty] Barrett scores, and Pawtucket wins it, 3 to 0, in 33 innings!" said Ken. Game time: 8:25.
In 1979, Coleman called Yaz's three thousandth hit. "A ground ball base hit into right field! Just out of reach of Willie Randolph!" In 1983, No. 8 played his major-league record 3,308th and final last game. In the seventh inning, "The crowd is on its feet, everyone aware that very possibly this will be the last time he will ever step into that batting box," Ken mused. The din was insupportable. "Waving to them all, and they're all on their feet." Yastrzemski popped up, was replaced in the field, and "walked over to a little boy and tossed him his cap." Organist John Kiley played auld lang syne. As executive director of the Jimmy Fund, the Sox official charity, Ken spurred the Children's Cancer Research Foundation – now Dana-Farber Cancer Institute. Once he asked, "If you were paying your way today, who would you pay to see?" The Kid didn't hesitate. "Reggie!" Williams boomed. Ken informed the object of No. 9's respect. "'The man said that about me?' Jackson gaped. Later Reggie did a Jimmy Fund public service notice and gave "a considerable amount," Ken said. "'I know what the Jimmy Fund is about,' he said, 'and I want to put money where my money is.'"
Few people put money on the early-to-mid '80s Sox, noting that their last world title preceded by 61 days the original Armistice Day ending World War I. In 1983, Joe Castiglione succeeded Miller, off to Baltimore. At Fenway, the ex-Colgate University student disc jockey found Coleman pining for big band dance music a quarter of a century earlier. On the field, the Sox were more fox trot than rock 'n' roll; six place in 1983; little better in 1984-85. Once Cleveland scored twice in the eighth inning to lead, 3-2, Ken, almost asleep, saying, "Here comes the tying run and the winning run, and the Indians win!" Coleman then saw Bob Stanley pumping. "It was then that I realized that baseball is a nine-, not eight-, inning game."
Thirteen times the Olde Towne Team lost a pennant or World Series on the next-to-last or final day from 1946 through 2003. All disproved the Law of Averages (things even out) and upheld Murphy's Law (if things can go wrong, they will). Depending on your view, Johnny Pesky does or does not hold the ball. Luis Aparicio loses a division by falling down rounding third. Bucky Dent homers above the Monster. The worst was 1986's Grounder Under Bill Buckner's Glove. The Globe's Peter Gammons had termed Yaz's farewell "a two-day Easter celebration." On Good Friday 1986, the parish team traded Mike "The Hit Man" Easler for 1979 A.L. Most Valuable Player Don Baylor – the first Sox-Yankees trade since reliever Sparky Lyle in 1972. "It was a great start to the season," said Castiglione. Who knew its end would be so antipodal?
On April 7, Dwight Evans banged the year's first pitch for a homer. Told no one had done it before, he jousted, "Big deal. We lost." On April 29, 1986, Boston's best mound prospect since World War II faced Seattle at home, setting a record for strikeouts in a game. "Strike three!" Ken gushed of Phil Bradley. "Roger Clemens has broken the major league record for strikeouts in one game! He has struck out twenty Mariners!" On May 15, the Sox took first place for good. Rocket began 14-0, not losing till July. Some baseball Voices don't speak on or off the air. At Wrigley Field, locking a colleague out of the booth, Harry Caray once kept him off TV. By contrast, Ken, Ned, and Joe avoided spite or strife.
The night of Rocket's launch, the Sox had just released their yearbook, listing players' musicians. Soon each Mr. C. was perusing it, Ken thinking, Joe said, that music ended in 1953. "This is interesting. Roger's favorite singer is Steve Nicks," said Coleman. Joe paused, then said: "Ken, I believe that's Stevie Nicks." Ken was adamant: "Well, I know him well. I call him Steve." Castiglione: "Uh, Ken, Stevie is a girl." Next day Clemens sent a wall-sized Nicks poster to the booth. Till his death "Ken could break me up," said Joe, "by saying, 'Stevie is a girl.'" In 1967, Sox skipper Williams introduced Coleman and Martin to California's Crescent – aka "Hard Bellies" – Beach, surf up, seals sunning. Later the Voices acquainted Joe, going daily when the Sox visited Anaheim: Ken snorkeling, Castiglione swimming, and Ned diving and taking pictures. A clubhouse manager said: "There they go – two sixty-year-olds and a forty-year-old, playing in the sand."
On a flight, Ken read biography, planned a Jimmy Fund event, or heard pre-Bill Haley and the Comets. Ned put his Walkman on, used a headset plug, and channeled the Chairman of the Board. "He loved Sinatra," said Joe. "Ken did, too, so he'd use the other plug – each listening to Ol' Blue Eyes and breaking into song." It was, he laughed, "not broadcast quality." The Sinatra ballad "Summer Wind" took a lofter toward the Wall. If "Luck Be a Lady," "Bewitched" was the Sox's card. "It Was a Very Good Year" could mean 1912; "Fly Me to the Moon," 1978. Liking "The Best Is Yet to Come," the booth couldn't know 1986's worst lay just ahead. "That's Life" was a favorite, the Sox having been a puppet, a pauper, a pirate, a poet, a pawn, but not since 1918 king.
On cue, the '86ers slumped in July, one journal asking, "Poised for another El Foldo?" Instead, the Sox won 11 straight, traded for outfielder Dave Henderson and shortstop Spike Owen, and rebuilt its lead. A Boston TV Chronicle special hailed "Pennant Fever Grips Hub": "Sox fans, knowing better, have put their skepticism on hold." Baylor clubbed 31 homers. Buckner had 102 RBI – more irony: "fans," Owen said, "loving how he gutted it out" — ankles hurt, taped, and gouged again. Clemens started the All-Star Game. Dennis (Oil Can) Boyd and Bruce Hurst finished 16-10 and 13-8, respectively. On September 28, Boston took its first title since 1975. "A high pop-up! Buckner is there! It's all over! [Sox 12, Toronto 3]!" said Ned. The new divisional champion Townies hugged the man with the gimpy gait and high-topped shoes.
That fall, several friends in the Secret Service arranged lunch at the White House for a Red Sox party. "We're told no photos, above all, recordings," Joe smiled. "Someone forgot to tell Ken." Vice-President George H.W. Bush entered to recount his good-field, no-hit time at Yale — "I batted eighth," he said. "Second cleanup." President Reagan then entered "at his theatrical best," evoking the 1930s Cubs, re-creation, and film, especially 1952's The Winning Team. Reagan had played the great epilectic and alcoholic pitcher Grover Cleveland Alexander; Doris Day, his wife; Walter Brennan, a reporter. "Knowing the script by heart," said Castiglione, Coleman "had a recorder, determined to tape the Gipper." At lunch questions start, and "Ken's is a doozie."
In The Winning Team, Coleman noted, "[St. Louis's] Alex in relief strikes out the Yankees' Tony Lazzeri to save Game Seven" of the 1926 Series. "Right," says the President. Ken asked, "How did Doris Day take a cab all the way from mid-Manhattan to Yankee Stadium" – even then, a lengthy ride – "while Alex trudges from the pen?" "Well, ah," Reagan says. Next question. Lunch soon adjourns. "It was amazing," said Joe. "The Secret Service must have seen the recorder, but didn't say anything." That night the taped President guested on Ken's pre-game show. "With security, it could never happen today." What did astounds, even now.
The 1986 Red Sox, Angels, Mets, and Astros easily won their division, then began a month as the game had rarely been played before – "at its summit," Newsweek's Pete Axthelm wrote. "It leaves you breathless." The now-best-of-seven L.C.S. began at Fenway, Clemens losing, 8-1. A day later Rice homered and Angels pitcher Kirk McCaskill lost a grounder in the sun: Sox, 9-2. Game Three: The Halos took a two-games-to-one playoff lead. Four: Clemens led by a 3-0 score – till Doug DeCinces homered and two batters singled to start the ninth inning. Reliever Calvin Schiraldi got a routine fly – till Rice lost it in the lights, another run scoring. Schiraldi went 1-2 to Brian Downing. Future reference: One strike would win the game. Instead, the next pitch hit him, tying the score: Angels win, 4-3, in 11, lead three games to one. Enthused ABC's Al Michaels: "This series is getting interesting."
Next day Boston led, 2-1 – until Bobby Grich drove to center field. Dave Henderson egressed, leapt, and knocked the ball over the wall for a two-run homer. In the ninth inning, despite Baylor's two-run dinger, one out would win Game Five, 5-4 – and the Angels' first pennant. Manager Gene Mauch inserted reliever Gary Lucas, his last hit batter 1982. Lucas plunked Rich Gedman, yielding to Donnie Moore, who worked Henderson to a 2-2 count — Boston one strike from elimination. At "2:47 Pacific Coast time," said Coleman. Moore threw a forkball. "There's a fly ball to left field! Downing is going back … back … back! It's gone! It is gone! Dave Henderson has homered! And the Boston Red Sox have taken the lead! Boston has come up" – Ken's exact verbiage from 1967's last-day sixth-inning fivespot – "with four runs and has a 6 to 5 lead in the ninth!"
In their ninth, the Halos tied the score. After DeCinces and Grich failed with the bases full, Boston, reprieved, scored an eleventh-inning run. In the bottom half, "Schiraldi throws, and it's popped up down the first-base side!" said Ken. "[Dave] Stapleton in – he's got it! And the Red Sox have won it! One of the most incredible victories in the history of the Boston Red Sox, 7 to 6!" Pause: "Joseph [Castiglione], two days ago I became a grandfather [a girl]. This was her gift – truly an incredible baseball game." Back in Boston, the Townies took Game Six, 10-4, over and out behind Boyd. Next evening Clemens led, 4-0, when Rice homered deep to left. Boston won, 8-1: its first triumph in a winner-take-all game with a division title, pennant, or World Series at stake since 1912, and first seventh-game postseason victory since 1903.
The Sox were a 2 ½-to-1 underdog v. the 108-54 regular-season Mets, but won the first two Shuttle Series games, 1-0 and 9-3. Boston flew home "sitting pretty," said Joe. Games Three-Four were ugly: Mets, 7-1 and 6-2. Ted Williams first-pitched before Game Five. Hurst then won his second match, 4-2. Ahead: a game that proved the proverb "If you want to make God laugh, tell Him your plans." At Shea Stadium, the Mets, behind, 2-0, in Game Six, tied on a single and double play. Barrett scored on a force attempt: 3-2. As omen, Rice was thrown out trying to score, a blister on Clemens' pitching hand made Schiraldi relieve, and Buckner stranded eight runners. In the eighth inning, Gary Carter's sacrifice fly retied the score. "Everything to decide," Ken said, "and nothing decided." Due to air the 10th, Joe deferred to his senior partner. At 11:59, Henderson's drive struck Newsday's billboard. He reached the dugout as the clock struck midnight. Boston scored again: 5-3 insurance, having paid a 68-year premium. With two Mets out, the scoreboard read, "Congratulations Boston Red Sox." The Series trophy and 20 cases of Great Western champagne entered the visiting clubhouse. Again one out would win – the Classic.
All year Stapleton had replaced Buckner with Boston ahead. Inexplicably, skipper John McNamara kept Billy Bucks at first. After two singles, Ray Knight went to 0-2. A strike would end the famine. Knight singled, Gary Carter scored, and Kevin Mitchell took third: 5-4. "They're going to do it," a friend told Gammons. The Sox were going to lose in a way unimaginable for even them. Sans wild pitch all year, Stanley, relieving Schiraldi, threw six pitches to Mookie Wilson. "He throws the [seventh] pitch inside, it gets away from Gedman!" Coleman said: the inning's 13th pitch to win the Series. "And the tying run is home! The tying run scores! And down to second base goes Knight – 55,078 fans go wild, as the Mets, with two outs and the bases empty, in the last of the tenth, have tied it up!" Wilson fouled off two more pitches. "Knight at second. Three and two," Ken resumed. "The pitch, ground ball to first base! Buckner – it goes by him! And here comes the winning run! The Mets have won it, 6 to 5, on a ground ball to Buckner that went through him!" At his Wellesley home, Martin rued the local-TV Series ban.
In one moment, Gammons wrote, "Forty-one years of Red Sox baseball flashed in front of my eyes." Speaker of the U.S. House of Representatives Thomas P. (Tip) O'Neill "didn't sleep for three months. I'd wake up every night seeing that ball go through Buckner's legs." The wild pitch completed Stanley's fall from 1970s comer to hard-luck oaf, a Hub driver trying to ram his car. Billy Bucks was threatened, Boston's Zakim Bunker Hill Bridge a/k/a "Buckner Bridge" because cars passed through its Y-shaped "legs." Released next year, Buckner said: "Things were good for me here until after the sixth game. After that, it just went down." Finally, he moved to Idaho. Game Seven was postponed to Sunday, the Nation sensing what lay ahead. Monday night the Red Sox again led, 3-0. In the sixth inning, Keith Hernandez singled with the bases loaded to plate two Mets runs. As New York tied the score, reliever Sid Fernandez gleamed, and Knight hit in the seventh, the Sox faced a fourth straight seven-game Series loss.
"The pitch!" said CBS Radio's Jack Buck. "Swing and a fly ball, left-center field, well-hit! May not be caught! It's gone! It's gone! Over the fence in left-center! A home run by Ray Knight to give the Mets their first lead of the evening, 4-3!" Final: 8-5. For the first time, the World Series final opposed ABC's Monday Night Football, routing it in audience share (55 to 14 percent) and Nielsen ratings (38.9 to 8.8). In Los Angeles, New York, and Boston, the Series swaggered, 4-, 7-, and 19-to-1: "fourth-highest rating of all time for a World Series game," said NBC sports research's Greg Seamans, "and most-watched Series game of all time, with 34 million households." The Classic averaged a 28.6 rating – about 25 million households per minute.
The Washington Post's Shirley Povich hailed "baseball as Americans know and love it – a throbbing, good-God-what's-next World Series." Some recalled the Classic differently, like a car crash or a storm. Next season Clemens left training camp when his salary was renewed at $400,000 – half of Stanley's. G.M. Lou Gorman said, "The sun will rise, the sun will set, and I'll have lunch." A year later the '88ers took first place on Labor Day, lost six of the last seven, but won their second division or pennant in three years for the first time since World War I. Directly the L.C.S. went awry. Hurst dropped Game One, 2-1. Veteran Globe writer Clif Keane threw out next day's first ball. "They've got to do it soon," he said. "I'm running out of time." Boston was, too, swept by the A's. That offseason Ken had a heart attack, leaving Joe C. to do 1989 spring training radio alone. "Other teams' announcers did an inning or two," he said. "They got me through."
In Florida, a Sox-Dodgers exhibition lasted 15 innings. "Before [1997] interleague play, you'd only see the other league's guys at a Series or spring training," said Joe. "Today Vin Scully called a couple innings, no airs." Joe never forgot 1986's Game Six, "feeling Shea shake." Ken remembered, too. By 1989, he had founded the Bosox Club, was an eight-time Ohio Sportscaster of the Year and 12-time American Federation of Television and Radio Artists honoree, and hosted radio's Ken's Corner of poetry and inspiration. That year future Baseball Hall of Fame and Museum president Jeff Idelson was a Sox booth statistician intern. He left the Fens grasping why Voices become a beach bud, mountain messenger, and pillow pal: "A radio broadcaster has to remind you of sitting around a fire, hearing tales." Ken did.
In mid-1989, Coleman announced his retirement, Fenway's TV booth later named in his honor. He wrote variants of Take Me Out to the Ballgame, sung by Broadway's and the Yankees' Suzynn Waldman: "And if I can't actually be there, then give me the action by Curt, Ned, and Ken." He finished a fifth book — his favorite, The Impossible Dream – and again did Harvard football as he had 1968's last-quarter Crimson miracle – "This, of course," Coleman had marveled, "is The Play of The Game" – tying the score with seven seconds left. Half-an-hour later the student Crimson headlined: "Harvard Wins, 29 to 29." In 2000, he made the Red Sox Hall of Fame.
Among those mourning Ken's farewell was Pawtucket's radio Voice Don Orsillo: born Melrose, Massachusetts, raised on a Madison, New Hampshire farm, watched the Sox on "one of our four TV stations, coverage not wall-to-wall like now," and spent most nights by the kitchen radio, with Ken. "He was everywhere," said Don of "1967, Clemens' twenty-strikeout game, and Henderson's playoff blast." Growing up, Orsillo heard dad and mom insist he "reach for the stars." At 12, he did, "vowing to air the Sox." Ultimately, Don attended Northeastern University, majored in Communication Studies, took a class from Castiglione, and as an intern like Idelson also became Fens booth statistician, then 2001- Sox TV Voice.
In the late 1990s, Ken took special interest in Fenway Park. In 1925, it had become a teenager the very month that he was born. Now many increasingly deemed it old-timey: too few luxury boxes and concession stands, too little parking, above all, too small. Rebuilding would be prohibitive, some said. Suites couldn't squeeze into a Wilsonian shoebox. The foundation was built to house one deck, not two. "Build a new park if you must. Get your new deck, loges, the better amenities," Coleman said. "But keep the outfield exactly as it is from one pole to another. That's how people know Fenway, what they see on the tube."
In 2002, a new ownership group headed by John Henry, Tom Werner, and Larry Lucchino began saving baseball's oldest park. The club kept the Green Monster, centerfield Triangle, and "field's distance, look, feel," said Coleman, exactly as they were. The real change came off the field, the Sox enlarging and renovating – staying put. Ken would have loved the decade-long preservation of "America's Most Beloved Ballpark" to make it capable of remaining the Sox arcade, it was said, until at least near the new mid-century. Soon Fenway became baseball's ATM machine.
On October 1, 1989, Coleman ended his final game behind the mike by thanking "the fans of New England for their support, their friendship, their patience and loyalty over the years" and for the Jimmy Fund, "which has been a most meaningful part of my professional life." He concluded: "This is Ken Coleman, rounding third and heading home." On August 21, 2003, Ken, 78, died, leaving sons Casey, since deceased, and William, daughters Kerry, Susan, and Kathleen, his wife Mary Sue, and former wife Ellen. He had long ago become "a most meaningful part" of Red Sox Nation's life – manifestly, even now.
This biography is included in the book "Pitching to the Pennant: The 1954 Cleveland Indians" (University of Nebraska Press, 2014), edited by Joseph Wancho. It is also included in "The 1986 Boston Red Sox: There Was More Than Game Six" (SABR, 2016), edited by Bill Nowlin and Leslie Heaphy.
Sources
I am indebted to several sources for the radio play-by-play and analysis contained herein: WEEI Radio executive sports producer Jon Albanese; noted major-league archivist John Miley; and Tom Shaer, former WITS Boston wireless reporter, now head, Tom Shaer Media in Chicago. Virtually all other material, including quotes, is derived from my books Voices of The Game: The Acclaimed Chronicle of Baseball Radio & Television Broadcasting – From 1921 to the Present (New York: Simon & Schuster, 1992); The Storytellers: From Mel Allen to Bob Costas: Sixty Years of Baseball Tales from the Broadcast Booth (New York: Macmillan, 1995); Of Mikes and Men: From Ray Scott to Curt Gowdy: Broadcast Tales from the Pro Football Booth (South Bend, Indiana: Diamond Communications, 1998); Our House: A Tribute to Fenway Park (Chicago: NTC/Contemporary, 1999); Voices of Summer: Ranking Baseball's 101 All-Time Best Announcers (New York: Carroll & Graf, 2005); The Voice: Mel Allen's Untold Story (Guilford, Connecticut: The Lyons Press, 2007); A Talk in the Park: Nine Decades of Baseball Tales from the Broadcast Booth (Washington DC: Potomac Books, 2011); and Mercy! A Celebration of Fenway Park's Centennial Told Through Red Sox Radio and TV (Washington DC: Potomac Books, 2012).
Born
April 22, 1925 at Quincy, MA (US)
Died
August 21, 2003 at Plymouth, MA (US)
If you can help us improve this player's biography, contact us.
http://sabr.org/sites/default/files/ColmanKenRedSox.jpg
600
800
admin
/wp-content/uploads/2020/02/sabr_logo.png
admin
2014-02-19 23:44:23
2021-01-08 15:17:58
Ken Coleman