This Week in SABR: September 24, 2021
Welcome to "This Week in SABR!" Click here to view this week's newsletter on the web. Here's what we've been up to as of September 24, 2021:
---
Interviews with some of the most interesting figures in baseball history — from Hall of Famers Monte Irvin and Carl Hubbell to Negro Leagues pioneers Buck O'Neil and Sam Lacy to broadcasters Tim McCarver and Jerry Coleman — can be found in the newly expanded SABR Oral History Collection at sabr.org/oralhistory.

The SABR Oral History Collection now includes more than 600 audio files of interviews conducted with ballplayers (Major Leagues, Minor Leagues, Negro Leagues, AAGPBL), executives, scouts, authors, writers, broadcasters, and other figures of historical baseball significance.
These interviews, some of which date back nearly 60 years, were conducted by members of SABR's Oral History Research Committee; many of these recordings were digitized through a collaboration with the National Baseball Hall of Fame Library.
You can now find links to most SABR Oral History interviews on each player's page at the SABR BioProject and also by searching the Research Collection.
Click here to read the full announcement at SABR.org.
---
Periodically throughout the year, SABR.org publishes The SABR Bookshelf, a listing of new books that are received at the SABR office.
Click on the link above for more detailed information on each of these books:
Jackie: Perspectives on 42, edited by Bill Nowlin and Glen Sparks
When the Monarchs Reigned: Kansas City's 1942 Negro League Champions , edited by Frederick C. Bush and Bill Nowlin
Baseball in Occupied Japan: US Postwar Cultural Policy, by Takeshi Tanikawa
COVID Curveball: An Inside View of the 2020 Los Angeles Dodgers World Championship Season, by Tim Neverett
The Baseball 100, by Joe Posnanski
Beyond Baseball's Color Barrier: The Story of African Americans in Major League Baseball, Past, Present, and Future, by Rocco Constantino
Lights, Camera, Fastball: How the Hollywood Stars Changed Baseball, by Dan Taylor
The Best Little Baseball Town in the World: The Crowley Millers and Minor League Baseball in the 1950s, by Gaylon White
Gathering Crowds: Catching Baseball Fever in the New Era of Free Agency, by Paul Hensler
The Reshaping of America's Game: Major League Baseball After the Players' Strike, by Bryan Soderholm-Difatte
America's Game in the Wild Card Era: From Strike to Pandemic, by Bryan Soderholm-Difatte
The Big 50: The Men and Moments that Made the Chicago Cubs, by Carrie Muskat
If These Walls Could Talk: New York Mets, by Mike Puma
Hank Aaron: A Tribute to the Hammer, 1934-2021, by Atlanta Journal-Constitution
11 in '11: A Hometown Hero, La Russa's Last Ride in Red, and a Miracle World Series for the St. Louis Cardinals, by Benjamin Hochman
The Best Team Over There: The Untold Story of Grover Cleveland Alexander and the Great War, by Jim Leeke
Clubbie: A Minor League Baseball Memoir, by Greg Larson
Forty Years a Giant: The Life of Horace Stoneham, by Steven Treder
Baseball Under the Lights: The Rise of the Night Game, by Charlie Bevis
Baseball in Hawaii During World War II, by Gary Bedingfield
#NeverGiveUp: A Memoir of Baseball and Traumatic Brain Injury, by Ruppert Jones with Ryan Dempsey
Redleg Memories: The Reds of the Fifties and Sixties, by Greg Rhodes
The Forgotten 1970 Chicago Cubs: Go and Glow, by William S. Bike
The Case for Barry Bonds in the Hall of Fame: The Untold and Forgotten Stories of Baseball's Home Run King, by K.P. Wee
Base Ball: Simple Stats for a Simple Game, by Bob Morris
Wahoo Sam Crawford: The King of Sluggers, by Kent Krause
Bolded names indicates that the author(s) is a SABR member. Click here for a list of publishers found in the SABR Bookshelf, along with their contact information.
To view previous listings in The SABR Bookshelf, click here.
---
The virtual SABR Brooklyn 19th Century Baseball Interdisciplinary Symposium will take place on November 13-14, 2021.
The two-day online symposium, hosted by the SABR Nineteenth Century Committee, will be devoted to 19th-century baseball as it was played and evolved in Brooklyn.
Cost: $15 per person.
Schedule: Click here to download the full schedule (PDF). Online Zoom sessions will be held from 12:00-5:30 p.m. EDT on Saturday, November 13, and 12:30-2:00 p.m. EDT on Sunday, November 14.
Guest speakers are expected to include keynote speaker Dr. Thomas J. Campanella, Associate Professor of Urban Studies and City Planning at Cornell University and Historian-in-Residence of the New York City Parks Department; John Thorn, MLB's Official Historian; a Panel Discussion on "Was Brooklyn the Actual Birthplace of Baseball?" featuring David Dyte, Tom Gilbert and Bill Ryczek; Research Presentations by Ralph Carhart, Brian Sheehy, Tom Gilbert, and Justin Mckinney; and a video tour of Brooklyn's historic baseball places with Tom Gilbert.
The 2021 Brooklyn 19th Century Baseball Interdisciplinary Symposium will be the fifth in our city-specific series. It should be a day of learning and fun, and an opportunity to exchange questions and comments among both presenters and symposium attendees. Previous symposiums were held in New York City (2014), Philadelphia (2016), Cleveland (2018), and Minneapolis (2019).
For more information, contact Peter Mancuso.
---
The third annual SABR/IWBC Women in Baseball Conference, hosted by SABR and the International Women's Baseball Center, took place virtually on September 10-12, 2021.
The conference was highlighted by keynote speaker Dana Bookman, founder and CEO of Canadian Girls Baseball and the founding Vice President of American Girls Baseball; and a presentation about an upcoming documentary film, Her Game is Hardball, with director/producer Mark Durand and writer/producer Selena Roberts. Pioneering baseball writer Claire Smith was honored with the 2021 Dorothy Seymour Mills Lifetime Achievement Award. We also heard panel discussions on international umpires, with Lisa Turbitt, Sophiyah Liu, Eva Moo, and Perry Barber; researching women's baseball with Cecilia Tan and Kate Haines; and personal stories with Laura Hirai and Suzie Hunter; and more insightful research presentations.
This year's conference theme was "Breaking Barriers: Women in Baseball Around the World."
---
In 2022, SABR's Negro Leagues Research Committee will host the SABR Jerry Malloy Negro League Conference, which will be held on June 2-4, 2022, in Birmingham, Alabama. In addition to two days of research presentations and player/author panels, attendees will also enjoy special presentations about local black baseball and a baseball game with the Birmingham Barons.
This interdisciplinary conference welcomes proposals for oral and poster presentations from all research fields. Previous presenters have included college faculty, public school teachers, graduate students, and independent scholars. Presentations may focus on any topic related to the Negro League centennial, black baseball in Birmingham, or other related topics, especially the Negro Southern League. Some possibilities include: Rube Foster; the 1920 season; the formation of the NSL, the formation of the NNL, the original eight teams, and so much more.
Please email your proposal as a Word attachment to Dr. Leslie Heaphy at Lheaphy@kent.edu before March 1, 2022.
Click here to read the full announcement at SABR.org.
---
Add a new baseball book to your collection from the SABR Digital Library:
When the Monarchs Reigned: Kansas City's 1942 Negro League Champions
Edited by Frederick C. Bush and Bill Nowlin
Associate editors: Carl Riechers and Len Levin
ISBN (ebook): 978-1-9701-5952-3, $9.99
ISBN (paperback): 978-1-9701-5953-0, $29.95
8.5″ x 11″, 268 pages
Click here to read the full description of this book at SABR.org.
SABR members, get this e-book for FREE!
Having trouble downloading our e-books? To view PDF files on your computer, click here to download the free Adobe Reader software. Having trouble downloading e-books to your Kindle, Nook, Sony Reader or iPad? Click here for additional help.
---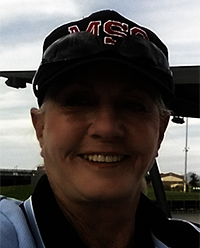 SABR chapters and committees are encouraged to set up virtual meetings to stay engaged with our members throughout the world at SABR.org, as part of our Stay Home With SABR initiative to assist in limiting the spread of the COVID-19 coronavirus pandemic.
Can't-Miss Event: SABR's Pee Wee Reese Chapter in Louisville, Kentucky, will hold a virtual Zoom meeting at 10:30 a.m. EDT Saturday, September 25. All SABR members are invited to attend. Our guest speaker is Perry Barber, professional umpire, author, singer, Jeopardy! champion, and recipient of SABR's Dorothy Seymour Mills Lifetime Achievement Award. To RSVP, please contact Tad Myre at tmyre@wyattfirm.com.
Video Replays: Click here to view more video replays of virtual SABR events.
Here are some more upcoming virtual events you can attend online; check the Events Calendar for complete details:
September 25: Pee Wee Reese (KY) Chapter meeting with Perry Barber (10:30 a.m. EDT)
September 25: Sweet Lou Johnson (KY) Chapter meeting (1:00 p.m. EDT)
September 25: Rogers Hornsby (TX) Chapter meeting with Monte Cely and Ira Siegel (1:00 p.m. CDT)
September 26: Baltimore Babe Ruth Chapter meeting (7:00 p.m. EDT)
October 2: Emil Rothe Chicago Chapter meeting (2:00 p.m. CDT)
In addition, the following events will be held in person:
September 25: Rocky Mountain Chapter ballgame/meet-up (Denver, CO)
October 2: Halsey Hall Chapter book club meeting (Roseville, MN)
October 2: Dusty Baker-Sacramento Chapter meeting (Sacramento, CA)
October 3: Field of Dreams (IA) Chapter ballgame/meet-up (Des Moines, IA)
Find more upcoming SABR meetings on our Events Calendar page.
---
Baseball fans, tune in this season to SABRcast with Rob Neyer, a weekly podcast hosted by award-winning author and longtime SABR member Rob Neyer.
Episode #129 on Monday, September 20 featured Ellen Adair and Eric Gilde, co-hosts of the Take Me In to the Ballgame podcast. Ellen is an accomplished actress, author, diehard baseball fan, and she has appeared on hit TV shows like The Sinner, Homeland, and Billions, and in numerous off-Broadway and regional theater productions. Eric is a New York-based actor and playwright who has appeared in numerous regional theater productions. He is also a member of three fantasy baseball leagues. We're also joined this week by Amanda Smith, author and co-host of the Disaster Girls podcast.
Visit SABR.org/sabrcast to listen to the full episode.
Subscribe to SABRcast on your favorite podcast networks, including Apple Podcasts, Amazon Music, Spotify, or Stitcher, and listen to each episode as soon as it's released on Mondays. To learn more, visit SABR.org/sabrcast.
---
Three new biographies were posted this week as part of the SABR Baseball Biography Project. Here are the new bios published this week:
All new biographies can be found here: SABR.org/bioproject
Find any SABR biography: You can visit sabr.org/bioproject to search for any player — or manager, executive, scout, spouse, broadcaster, or umpire — who appears in the SABR BioProject. In addition, we have pages for Ballparks, Broadcasters, Executives, Games, Managers, Scouts, Spouses, Umpires, Writers, people who were Famous Outside Baseball, and a lot more.
---
Nineteen new game stories were posted this week as part of the SABR Games Project. Here are the new game stories:
New Games Project stories can be found at SABR.org/gamesproject.
Get involved: Have memories of a game you attended? Or a game you watched that caught your interest? Write about it! Writing for the Games Project is an easy way to get involved as a SABR member. Find out how by reading the Games Project FAQs section or checking out the Authors' Guidelines. We have editors and fact checkers who are willing to help you write your first article.
---
Behind the Numbers: Baseball SABR Style on SiriusXM, a radio show hosted by former SABR Board President Vince Gennaro, is back at a new time for the regular season. Listen to new episodes at 8:00-9:00 p.m. ET on Saturdays on MLB Network Radio.
You can also listen to archives of recent episodes on-demand on the SiriusXM Internet Radio app.
Behind the Numbers: Baseball SABR Style on SiriusXM focuses on examining and interpreting the statistical analysis that plays a critical role in baseball today. It airs weekly throughout the year on MLB Network Radio, available to subscribers nationwide on XM channel 89, Sirius channel 209, and on the SiriusXM Internet Radio App.
---
Here are some major headlines from recent weeks that we don't want you to miss:
All previous editions of This Week in SABR can be found here: SABR.org/this-week-in-sabr-archives.
---
We'd like to welcome all of our new SABR members who have joined this week. You can find all Members-Only resources at members.sabr.org and the Membership Handbook can be downloaded here.
Please give these new members a warm welcome and help them make the most of their membership by giving them the opportunity to get involved in their local chapter or a research committee.
You can find contact information for any SABR member in the online Membership Directory.
| Name | Hometown |   |   | Name | Hometown |
| --- | --- | --- | --- | --- | --- |
| Michael Bresciani | Uxbridge, MA | | | Kevin Miller | Holbrook, NY |
| Amy Do | Palatine, IL | | | Lauren Netzel | Reno, NV |
| Jared Frank | Philadelphia, PA | | | Anthony Renna | Albuquerque, NM |
| Fred Frommer | Washington, DC | | | Ben Robinson | Guelph, ON |
| Emerson Hotson | Dartmouth, NS | | | Frank Thomason | Alexandria, VA |
| Lewis Insler | Asheville, NC | | | Dave Vandewater | Dodgeville, WI |
| Mark McGrath | Columbus, OH | | | | |
---
Here are the new research committee updates this week:
Find all SABR research committee newsletters at SABR.org/research/committees.
---
Here are the new regional chapter and chartered community updates this week:
Visit SABR.org/chapters for more information on SABR regional chapters.
---
Here are some recent articles published by and about SABR members:
Please note: Some articles may require a separate subscription to view online. SABR does not endorse, and is not responsible or liable for, any content that appears on a third-party website.
---
This Week in SABR is compiled by Jacob Pomrenke. If you would like us to include an upcoming event, article or any other information in "This Week in SABR," e-mail jpomrenke@sabr.org.
Have trouble reading this e-mail? Click here to view this week's newsletter on the web.
Are you receiving our e-mails? "This Week in SABR" goes out by e-mail to all members on Friday afternoons. If they're not showing up, try adding "sabr.notes@sabr.org" to your contact list to ensure they show up in your inbox (and not the spam folder.)
---
Originally published: September 24, 2021. Last Updated: September 24, 2021.
https://h2j7w4j4.stackpathcdn.com/wp-content/uploads/2020/06/SABR-LatestNews-TWIS-2016.jpg
250
847
sabr
/wp-content/uploads/2020/02/sabr_logo.png
sabr
2021-09-24 14:12:12
2021-09-24 14:19:20
This Week in SABR: September 24, 2021