This Week in SABR: June 17, 2022
Welcome to "This Week in SABR!" Click here to view this week's newsletter on the web. Here's what we've been up to as of June 17, 2022:
---
We hope you'll join us for SABR 50 this summer at the Hyatt Regency Inner Harbor, August 17-21, 2022 in Baltimore. Our annual convention is chock-full of interesting panels, presentations, and research committee meetings!
For more information on SABR 50, or to register, visit SABR.org/convention.
---
We're offering a special All-Inclusive Package for the 2022 SABR convention in Baltimore. SABR members can pay $335 for the All-Inclusive Package; for this discounted price, you will receive:
Full registration to SABR 50 in Baltimore (regular registration: $275 for SABR members or $305 for non-members)
1 seated ticket in the Eutaw Street Bleachers (sections 94-98) to the Orioles vs. Red Sox game on Friday, August 19 at Camden Yards ($27 value)
1 ticket to the Awards Luncheon on Thursday, August 18 ($75 value)
1 ticket to the Welcome Reception on Wednesday evening, August 17
1 exclusive lapel pin with the SABR 50 convention logo
The deadline to register with the All-Inclusive Package is Friday, July 15, 2022. Click here for complete details on the SABR 50 All-Inclusive Package, Regular Registration, and optional sessions. Or click here to register for SABR 50.
Learn more about the 2022 SABR convention in Baltimore below:
We have an All-Star lineup of featured speakers and exciting events planned for SABR 50, including:
Keynote address by Tim Kurkjian, winner of the BBWAA's 2022 Career Excellence Award
Opening Remarks by Sig Mejdal, Vice President and Assistant General Manager, Analytics, Baltimore Orioles
One-on-One with Baltimore Orioles legend Boog Powell, interviewed by Dan Connolly of The Athletic
Oriole Park at Camden Yards panel with Bill Stetka (Orioles Team Historian), Greg Bader (Orioles Senior Vice President, Administration & Experience), and Joe Spear (founder of Populous)
Women in Leadership panel with Orioles executives Eve Rosenbaum (Assistant General Manager, Baseball Operations), Nicole Sherry (Director, Field Operations), Jennifer Grondahl (Senior Vice President, Community Development & Communications), and Lisa Tolson (Senior Vice President, Human Resources)
SABR Ballparks panel with former Orioles president Larry Lucchino and acclaimed ballpark design director Janet Marie Smith
Babe Ruth panel with authors Jane Leavy (The Big Fella), Bill Jenkinson (The Year Babe Ruth Hit 104 Home Runs), and Mike Gibbons, Director Emeritus and Historian for the Babe Ruth Birthplace and Museum
Historic Ballparks Bus Tour on Thursday, August 18
Baltimore Orioles vs. Boston Red Sox game on Friday, August 19
Please note: All speakers are subject to change due to availability.
Visit SABR.org/convention to learn more or to register.
---
Attendees at this summer's SABR 50 convention in Baltimore will have an opportunity to tour the Babe Ruth Birthplace and Museum at a special discounted rate.
From 3:30-6:30 p.m. on Thursday, August 18, the museum will host an open house for SABR 50 attendees. Show your SABR 50 registration badge at the admission desk to purchase tickets for $10, which is a 20% discount off regular adult admission.
The Babe Ruth Birthplace and Museum is located at 216 Emory Street, three blocks west of Oriole Park at Camden Yards and a 0.7-mile walk from our host hotel, the Hyatt Regency Inner Harbor. Just follow the 60 baseballs painted on the sidewalk from the Babe Ruth statue at the ballpark's center field plaza to the Museum.
The museum will also be open throughout the week during SABR 50, with regular hours from 10:00 a.m. to 5:00 p.m. each day. Visit baberuthmuseum.org or call 410-727-1539 for questions.
---
SABR is pleased to add nine new interviews with baseball's sabermetric pioneers to its Oral History Collection.
The interviews were conducted by SABR member Brian Hall, who will deliver a presentation on "When Big Data was Small: A Story Told By the Pioneers of Sabermetrics" at the upcoming SABR 50 convention in Baltimore. Their conversations focused on the evolution of baseball data, modeling and computing, and how this began to change — and inspire — the baseball analytics and thinking prevalent in the game today.
Click on a link below to listen to these SABR Oral History interviews:
Click here to read the full announcement at SABR.org.
---
SABR is pleased to announce that Dan Joseph's Baseball's Greatest What If: The Story and Tragedy of Pistol Pete Reiser, published by Sunbury Press, has been selected as the winner of the Ron Gabriel Award in 2022.
Joseph has worked for more than 20 years at the Voice of America, most as an editor in VOA's central newsroom, running the Africa desk. He has written books on Lou Gehrig, Last Ride of the Iron Horse, and other subjects. He is also one of the youngest people alive to have attended a Pittsburgh Pirates World Series game.
"The selection panel was particularly impressed by the depth of the book's research and how Joseph's work sheds new light on a prominent figure in Brooklyn Dodgers lore," said John McMurray, chair of the Ron Gabriel Award committee.
The Ron Gabriel Award annually honors the author(s) of the best research, published or unpublished, on the subject of the Brooklyn Dodgers completed during the preceding calendar year.
Click here to read the full announcement at SABR.org.
---
In 2022, SABR's Rickwood Field Chapter in Alabama and the Friends of Rickwood — a nonprofit organization that serves as the official caretaker of the historic 112-year-old ballpark in Birmingham — received a $2,500 Local Grant from SABR to update a public mural highlighting the championships won by the Birmingham Barons, Birmingham Black Barons, and Birmingham A's.
The mural was completed in time for SABR's recent Jerry Malloy Negro League Conference, which was held on June 2-4 in Birmingham.
Rickwood Field opened in 1910 as the first concrete and steel baseball park in the Deep South. The park was built by Birmingham Barons owner and industrialist, A.H. "Rick" Woodward, who recruited Connie Mack of the Philadelphia Athletics to assist him in the design. The ballpark was modeled after Forbes Field in Pittsburgh. Rickwood served as the home of the Barons (1910-61, 1964-65, and 1981-87), the Black Barons (1920-62), and the A's (1966-75). The ballpark currently hosts more than 100 baseball games per year as players for colleges, high schools, and amateur organizations enjoy playing on the field. The National Park Service recognizes Rickwood Field as being America's oldest professional ballpark.
Researchers with the Rickwood Field SABR Chapter have confirmed that 181 members of the Baseball Hall of Fame appeared at Rickwood for games. The ballpark has also been used as a filming location for several movies including Cobb, Soul of the Game, and 42.
The ballpark is owned by the City of Birmingham, but the Friends of Rickwood are charged with fundraising to preserve the park and restore Rickwood to its former glory. Visit rickwood.com to learn more.
Click here to learn more about SABR's Local Grants program.
— Jeb Stewart
---
Join us each month for SABR's Ballpark Figures, a new interview series hosted by award-winning writer Shakeia Taylor. The virtual Zoom event is free and open to all active SABR members.
At 8:00 p.m. EDT on Thursday, July 7, we'll be joined by Randy Wilkins, a three-time Emmy Award-winning writer, director, and editor from the Bronx. His latest effort is directing The Captain, a seven-episode docuseries on New York Yankees legend Derek Jeter that premieres this month on ESPN. He also directed episodes of Dear … featuring Spike Lee and The Me You Can't See, the Oprah and Prince Harry show on mental health, both for Apple+. His commercial work includes the Jackie Robinson Day spot for Major League Baseball and the Pepsi Holiday Give Back. Outside of directing, Randy has served as Lead Editor on numerous Spike Lee joints, including She's Gotta Have It and Rodney King for Netflix.
Visit SABR.org/ballpark-figures to learn more or to watch replays of past episodes.
---
SABR and the International Women's Baseball Center have announced a call for papers for the fourth annual SABR/IWBC Women in Baseball Conference, scheduled for September 16-18, 2022, at Rockford University in Rockford, Illinois.
This year's conference theme is "Title IX and Women's Baseball: Where We've Been, Where We Are and Where We're Headed." Topics can focus on anniversaries such as: Title IX (50th), Marie Pepe (50th), umpires (Bernice Gera 50th), A League of Their Own (30th), the Colorado Silver Bullets (25th anniversary of final season); or any other ideas related to women's baseball are welcome for individual oral and poster presentations.
Please submit abstracts of approximately 200 words, along with contact information and a short biography, by June 27, 2022, to Leslie Heaphy at Lheaphy@kent.edu.
For coverage of the 2021 virtual conference, visit SABR.org/women-in-baseball-conference.
---
Good news! The Spring 2022 edition of the Baseball Research Journal has been mailed out to all SABR members. This issue — which celebrates women in baseball and the 50th anniversary of Title IX — includes a special illustrated cover from the All-American Girls Professional Baseball League by SABR member Gary Cieradkowski.
Those of you who receive the print edition should find your BRJ arriving in the next two to four weeks. For digital subscribers, the e-book edition was delivered to your inbox on Wednesday, May 18.
We hope you enjoy reading the Spring 2022 Baseball Research Journal!
---
Add a new baseball book to your collection from the SABR Digital Library:
The First Negro League Champion: The 1920 Chicago American Giants
Edited by Frederick C. Bush and Bill Nowlin
Associate Editors: Carl Riechers and Len Levin
ISBN (ebook): 978-1-970159-79-0, $9.99
ISBN (paperback): 978-1-970159-80-6, $29.95
8.5″ x 11″, 250 pages
Click here for a full description of this book at SABR.org.
SABR members, get this e-book for FREE!
Having trouble downloading our e-books? To view PDF files on your computer, click here to download the free Adobe Reader software. Having trouble downloading e-books to your Kindle, Nook, Sony Reader or iPad? Click here for additional help.
Visit SABR.org/ebooks for more titles from the SABR Digital Library.
---
Each year, SABR's Nineteenth Century Research Committee selects its Overlooked 19th Century Base Ball Legend — a 19th century player, manager, executive or other baseball personality not yet inducted into the National Baseball Hall of Fame in Cooperstown, New York.
All SABR members are eligible to cast a vote for the winner. The winner will be announced this summer during the Nineteenth Century Committee's business meeting at SABR 50 in Baltimore.
Bud Fowler, SABR's 2020 Overlooked Legend, was elected to the Baseball Hall of Fame and will be honored on Induction Day in 2022.
2022 finalists: Earlier this year, project leaders selected the 12 finalists for the 2022 Overlooked 19th Century Baseball Legend. Click here to view the finalists' bios, compiled by project co-chairs Adam Darowski and Joe Williams. Voting in the final election will run until June 27, and will be open to all SABR members.
Vote now! Click here to access the 2022 ballot. All SABR members are eligible to vote in the election for this year's Overlooked 19th Century Legend. You *MUST* select five candidates — ranking them from first choice to fifth choice — from among the candidates presented. You are only allowed to vote once. ALL BALLOTS MUST BE CAST PRIOR TO 11:59 p.m. PDT on Monday, June 27, 2022.
Click here for a list of past winners or to learn more about the project.
---
It's time to get SABR Certified! The first course in the new SABR Analytics Certification program — Conversational Analytics and Critical Thinking in Baseball — is available online now.
The SABR Analytics Certification program is an online, on-demand curriculum offering professional development and learning opportunities for those interested in elevating their skills and knowledge relating to baseball analytics. The curriculum was developed by current baseball professionals, including employees of Major League Baseball and its clubs.
SABR members get a significant discount on this Analytics Certification course registration, saving $55 off the regular price.
Visit SABR.org/analytics/certification to sign up today or learn more.
---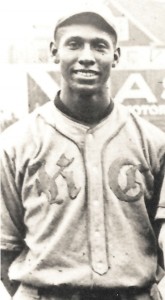 SABR chapters and committees are encouraged to set up virtual meetings to stay engaged with our members throughout the world at SABR.org, as part of our Stay Home With SABR initiative to assist in limiting the spread of the COVID-19 coronavirus pandemic.
Can't-Miss Event: SABR's Larry Doby Chapter in South Carolina will hold its next virtual Zoom meeting on Thursday, June 23 at 7:00 p.m. EDT. All baseball fans are welcome to attend. Our guest speaker, Pete Gorton, is a Negro League historian and a founder of The Donaldson Network, a group of amateur historians dedicated to the rediscovery of the lost baseball career of John Wesley Donaldson. Gorton is a recipient of the SABR Negro Leagues Committee's Tweed Webb Lifetime Achievement Award for preserving the history of the Negro Leagues. For more information, or to RSVP for this meeting, please contact Tim Deale.
Video Replays: This week, we heard from authors Dale Scott and Rob Neyer (The Umpire Is Out) and Jason Cannon (Charlie Murphy). Click here to view more video replays of virtual SABR events.
Here are some more upcoming virtual events you can attend online; check the Events Calendar for complete details:
June 20: Bob Broeg St. Louis (MO) Chapter meeting with Brian Flaspohler (6:30 p.m. CDT)
June 20: Halsey Hall (MN) Chapter research committee meeting (7:00 p.m. CDT)
June 20: Larry Dierker (TX) Chapter meeting with Arlene Lassin and Ira Siegel (7:00 p.m. CDT)
June 23: Larry Doby (SC) Chapter meeting with Pete Gorton (7:00 p.m. EDT)
In addition, the following events will be held in person:
June 18: Rob Elias: "Major League Rebels" book event (San Francisco, CA)
June 18: Bob Davids Chapter ballgame/meeting (Rockville, MD)
June 18: Oklahoma Chapter meeting (Oklahoma City, OK)
June 21: Donna Halper: Baseball and the Media: The Transition Between Radio and Television (Boston, MA)
June 23: Banks-Bragan DFW Chapter meeting (Arlington, TX)
Find more upcoming SABR meetings on our Events Calendar page.
---
Three new biographies were posted this week as part of the SABR Baseball Biography Project:
All new biographies can be found here: SABR.org/bioproject
Find any SABR biography: You can visit sabr.org/bioproject to search for any player — or manager, executive, scout, spouse, broadcaster, or umpire — who appears in the SABR BioProject. In addition, we have pages for Ballparks, Broadcasters, Executives, Games, Managers, Scouts, Spouses, Umpires, Writers, people who were Famous Outside Baseball, and a lot more.
---
Four new game stories were posted this week as part of the SABR Games Project:
New Games Project stories can be found at SABR.org/gamesproject.
Get involved: Have memories of a game you attended? Or a game you watched that caught your interest? Write about it! Writing for the Games Project is an easy way to get involved as a SABR member. Find out how by reading the Games Project FAQs section or checking out the Authors' Guidelines. We have editors and fact checkers who are willing to help you write your first article.
---
Baseball fans, tune in this season to SABRcast with Rob Neyer, a weekly podcast hosted by award-winning author and longtime SABR member Rob Neyer.
Episode #166 on Monday, June 13 featured Steve Steinberg, an award-winning baseball historian and co-author (with Lyle Spatz) of Comeback Pitchers: The Remarkable Careers of Howard Ehmke and Jack Quinn, which received the SABR Baseball Research Award this year. Steinberg also was honored in 2018 for his book, Urban Shocker: Silent Hero of Baseball's Golden Age, and in 2016 for his previous collaboration with Spatz, The Colonel and Hug: The Partnership that Transformed the New York Yankees. Their first book together, 1921: The Yankees, the Giants, and the Battle for Baseball Supremacy in New York, won the SABR Seymour Medal. He has written dozens of articles on baseball in the early twentieth century, many for SABR journals.
Visit SABR.org/sabrcast to listen to the full episode.
Subscribe to SABRcast on your favorite podcast networks, including Apple Podcasts, Amazon Music, Spotify, or Stitcher, and listen to each episode as soon as it's released on Mondays. To learn more, visit SABR.org/sabrcast.
---
Behind the Numbers: Baseball SABR Style on SiriusXM, a radio show hosted by former SABR Board President Vince Gennaro, is back at a new time for the regular season. Listen to new episodes at 8:00-9:00 p.m. ET on Saturdays on MLB Network Radio.
You can also listen to archives of recent episodes on-demand on the SiriusXM Internet Radio app.
Behind the Numbers: Baseball SABR Style on SiriusXM focuses on examining and interpreting the statistical analysis that plays a critical role in baseball today. It airs weekly throughout the year on MLB Network Radio, available to subscribers nationwide on XM channel 89, Sirius channel 209, and on the SiriusXM Internet Radio App.
---
Here are some major headlines from recent weeks that we don't want you to miss:
All previous editions of This Week in SABR can be found here: SABR.org/this-week-in-sabr-archives.
---
We'd like to welcome all of our new SABR members who have joined this week. You can find all Members-Only resources at members.sabr.org and the Membership Handbook can be downloaded here.
Please give these new members a warm welcome and help them make the most of their membership by giving them the opportunity to get involved in their local chapter or a research committee.
You can find contact information for any SABR member in the online Membership Directory.
| Name | Hometown |   |   | Name | Hometown |
| --- | --- | --- | --- | --- | --- |
| Joy Absalon | Centreville, VA | | | Ben Roeper | Tampa, FL |
| Benjamin Cross | Columbus, OH | | | John Salvino | Denver, CO |
| Paul Hembekides | Essex Fells, NJ | | | Neal Sarswat | Pleasanton, CA |
| Kevin Kreiner | Endicott, NY | | | Jude Tummillo | Saddle Brook, NJ |
| Tony Lesniewski | Spring Grove, IL | | | Robert Ventrella | Peoria, AZ |
| Stephanie Lopez | Long Beach, CA | | | Joseph Weindel | Minneapolis, MN |
| John Medkeff Jr. | Wilmington, DE | | | Lawrence Wolfarth | Etlan, VA |
| Michael Ortman | Clermont, FL | | | Tsukasa Yano | Gifu, JPN |
| Jonathan Richter | Hartford, CT | | | Alexander Zane | Accomac, VA |
---
There are no new research committee updates this week.
Committee leaders, please send in your Annual Report to Jacob Pomrenke.
Find all SABR research committee newsletters at SABR.org/research/committees.
---
Here are the new regional chapter and chartered community updates this week:
Click here for more information on SABR regional chapters. Click here to learn more about SABR chartered communities.

---
Here are some recent articles published by and about SABR members:
Please note: Some articles may require a separate subscription to view online. SABR does not endorse, and is not responsible or liable for, any content that appears on a third-party website.
---
This Week in SABR is compiled by Jacob Pomrenke. If you would like us to include an upcoming event, article or any other information in "This Week in SABR," e-mail jpomrenke@sabr.org.
Have trouble reading this e-mail? Click here to view this week's newsletter on the web.
Are you receiving our e-mails? "This Week in SABR" goes out by e-mail to all members on Friday afternoons. If they're not showing up, try adding "sabr.notes@sabr.org" to your contact list to ensure they show up in your inbox (and not the spam folder.)
---
Originally published: June 17, 2022. Last Updated: June 17, 2022.
https://sabr.org/wp-content/uploads/2020/06/SABR-LatestNews-TWIS-2016.jpg
250
847
sabr
/wp-content/uploads/2020/02/sabr_logo.png
sabr
2022-06-17 13:56:27
2022-06-17 13:59:38
This Week in SABR: June 17, 2022