This Week in SABR: March 19, 2021
Welcome to "This Week in SABR!" Click here to view this week's newsletter on the web. Here's what we've been up to as of March 19, 2021:
---
At the SABR Virtual Analytics Conference on Saturday, March 13, we heard from the Analyze This: The Varying Roles and Skillsets of Baseball Analysts panel.
The Analyze This panel included Ehsan Bokhari, Senior Director of Player Evaluation, Houston Astros; Maggie O'Hara, Senior Analyst in Baseball Operations, Detroit Tigers; Josh Ruffin, Advanced Scouting Analyst, Minnesota Twins; and moderator Eduardo Perez, ESPN analyst and former major-league infielder for 13 seasons.
Thanks to MLB's Diversity and Inclusion Department, all baseball fans can watch a free livestream of this session on Facebook Live. Click here to watch a replay of the Analyze This panel from SABR Analytics.
Stay tuned for more multimedia clips and highlights from the 2021 SABR Virtual Analytics Conference!
To learn more, visit SABR.org/analytics.
---
Tony Adams, Bradford William Davis, and Shakeia Taylor were honored on Saturday, March 13 as winners of the 2021 SABR Analytics Conference Research Awards at the SABR Virtual Analytics Conference.
Adams was voted as the winner of the Contemporary Baseball Analysis Award for his research and analysis at SignStealingScandal.com, published on January 29, 2020.
Davis was voted as the winner of the Contemporary Baseball Commentary Award for his article "Baseball Let Unity Stand in the Way of Protest," published by the New York Daily News on July 28, 2020.
Taylor was voted as the winner of the Historical Baseball Analysis/Commentary Award for her article, "Effa Manley's Hidden Life," published at SB Nation on April 30, 2020.
The SABR Analytics Conference Research Awards recognize baseball researchers who have completed the best work of original analysis or commentary during the preceding calendar year.
Click here to read the full announcement at SABR.org.
---
2021 SABR Seymour Medal winner Eric Nusbaum will receive his award during the 28th annual NINE Spring Training Conference at 8:00 p.m. EDT / 5:00 p.m. PDT on Saturday, March 20. The NINE Conference is being held virtually over three weekends in March. To register for the NINE conference, visit nineconference.com.
Nusbaum won the Seymour Medal — which honors the best book of baseball history or biography published during the preceding calendar year — for Stealing Home: Los Angeles, the Dodgers, and the Lives Caught in Between, published by PublicAffairs.
The Seymour Medal, named in honor of Dr. Harold Seymour and Mrs. Dorothy (Seymour) Mills, was first awarded by SABR in 1996. To be considered for the medal, a work must be the product of original research or analysis. The winning book shall significantly advance our knowledge of baseball and shall be characterized by understanding, factual accuracy, profound insight and distinguished writing.
To see a list of previous Seymour Medal winners, click here.
---
As part of the SABR 50 at 50 project to commemorate the organization's fiftieth anniversary, we offer 50 baseball books worth reading from the past 50 years.
There have been thousands of books on baseball published since SABR was founded in August 1971. That's far more than any other sport. Many have come from the pens, then typewriters, then word processors of SABR members. To celebrate the Society's 50th anniversary, a panel of our members set out to identify those works published since the founding which have best stood the test of time.
The list features reference works, histories and biographies as well as examinations of particular incidents and broad trends. It includes statistical works, novels, collections from eminent journalists and books of art and photography. In one way or another, these books have all added to our understanding and appreciation of the game. Visit SABR.org/50at50/books to view the full list.
We anticipate that the next 50 years of SABR research will produce works so we can appreciate and understand an even broader range of topics.
— Andy McCue
---
Add a new baseball book to your collection from the SABR Digital Library:
A Palace in the Nation's Capital: Griffith Stadium, Home of the Washington Senators
Edited by Gregory H. Wolf
Associate Editors: Len Levin, Bill Nowlin, and Carl Riechers
ISBN (paperback): 978-1-9701-5949-3, $24.95
ISBN (ebook): 978-1-9701-5948-6, $9.99
8.5″ x 11″, 317 pages
Click here for a full description of this book at SABR.org.
SABR members, get this e-book for FREE!
Having trouble downloading our e-books? To view PDF files on your computer, click here to download the free Adobe Reader software. Having trouble downloading e-books to your Kindle, Nook, Sony Reader or iPad? Click here for additional help.
SABR members can download all Digital Library publications for free and save 50% off the paperback edition. Visit SABR.org/ebooks to find more Digital Library titles.
---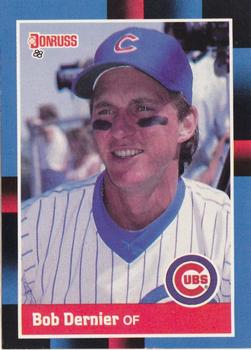 SABR chapters and committees are encouraged to set up virtual meetings to stay engaged with our members throughout the world at SABR.org, as part of our Stay Home With SABR initiative to assist in limiting the spread of the COVID-19 coronavirus pandemic.
Can't-Miss Event: SABR's Emil Rothe Chicago Chapter will hold a virtual Zoom meeting at 2:00 p.m. CDT on Saturday, March 20. Our guest speaker is Bob Dernier, former outfielder for the Chicago Cubs, who will speak about his experiences on the 1984 NL East Division championship team. To register for this meeting, please contact Jason Schwartz.
Video Replays: This week, we heard from former Colorado Rockies executive and author Bill Geivett; Mike Gimbel with 2021 MLB season predictions; and Jerry Manheim on "This Never Happened: The Mysterious Death of Christy Mathewson." Click here to view more video replays of virtual SABR events.
Here are some more upcoming virtual events you can attend online; check the Events Calendar for complete details:
March 19: NINE Spring Training Conference (8:00 p.m. EDT)
March 20: Hanlan's Point (Toronto) Chapter meeting with Chip Martin (10:00 a.m. EDT)
March 20: Byron Motley: Forgotten No More: Remembering the Silent Men of the Diamond (12:00 p.m. EDT)
March 20: Emil Rothe Chicago Chapter meeting with Bob Dernier (2:00 p.m. CDT)
March 20: Ken Keltner (WI) Chapter meeting with John Graf and Duke Goldman (3:00 p.m. CDT)
March 19-20: NINE Spring Training Conference / SABR Seymour Medal Ceremony with Eric Nusbaum (8:00 p.m. EDT)
March 21: Field of Dreams (IA) Chapter meeting with Lindsay Bell, Clayton Grandquist, and Paul Spyhalski (1:30 p.m. CDT)
March 22: Luke Easter (NY) Chapter meeting with Phil S. Dixon and Scott Simkus (7:30 p.m. EDT)
March 23: Hoyt-Allen (OH) Chapter meeting with David Hyland, Paul Debono, and Michael McGiness (7:00 p.m. EDT)
March 23: Boston Chapter meeting with Rico Petrocelli (8:00 p.m. EDT)
March 24: Jack Graney/Hank Gowdy (OH) Chapter meeting with Jerry Manheim (8:00 p.m. EDT)
March 25: South Florida Chapter meeting with Gary Cieradkowski and Jim Halloran (7:00 p.m. EDT)
March 28: Baltimore Babe Ruth Chapter meeting (7:00 p.m. EDT)
Find more upcoming SABR meetings on our Events Calendar page.
---
Registration is still open for the 11th annual SABR Frederick Ivor-Campbell 19th Century Base Ball Conference, which will be held virtually on April 22-24, 2021. All baseball fans are welcome to register for this special online event.
The 2021 virtual conference will be highlighted by a keynote address from Major League Baseball's Official Historian John Thorn, along with a panel discussion on National League president William Hulbert with Jack Bales, Richard Hershberger, Bill Lamb, and moderator Bill Ryczek; a special presentation by Jim Gates on the "Penny Marshall Sheet Music Collection" at the Baseball Hall of Fame; a Member Spotlight interview of Tom Gilbert by Bob Bailey; plus research presentations.
For questions, please contact Peter Mancuso at peterplus4@earthlink.net.
To learn more about the conference, visit SABR.org/ivor-campbell19c.
---
With travel restrictions and public health measures still in place due to the global COVID-19 coronavirus pandemic, the SABR 50 convention in Baltimore, Maryland, and the Jerry Malloy Negro League Conference in Birmingham, Alabama, have been rescheduled for the summer of 2022.
The SABR 50 convention is now scheduled for August 10-14, 2022, at the Hyatt Regency Inner Harbor in Baltimore. The next in-person Malloy Conference will be held on June 2-4, 2022, at the Sheraton Birmingham Hotel in Birmingham.
Any members who requested a roll-over from their 2020 registrations will have their fees automatically refunded to their credit card on file. Please contact the SABR office with any questions.
---
Would you like to volunteer as a SABR Membership Ambassador? We're looking for anyone who has a passion for SABR, who loves meeting new people, and who enjoys establishing authentic connections to help welcome new members into our baseball community.
Our Membership Ambassadors will be asked to send a personalized email to new members each week, help promote SABR via word of mouth and/or social media, represent the member ambassador team in at least one New Member Experience online session during the calendar year, and attend a quarterly virtual Zoom meeting with our Community Engagement Manager and other Ambassadors to discuss and review their efforts.
If you are interested in becoming a SABR Membership Ambassador, please email Chanel Zapata at czapata@sabr.org.
---
Baseball fans, tune in this season to SABRcast with Rob Neyer, a weekly podcast hosted by award-winning author and longtime SABR member Rob Neyer.
Episode #102 on Monday, March 15 featured Amanda Smith, a third-generation Dodgers fan and Angeleno. She is the author of Le Renard Argenté: The Silver Fox At War, an illustrated micro-fiction account of Chase Utley's exploits during World War II. A graduate of NYU's Tisch School of the Arts Dramatic Writing program, she has put her BFA to good use by tweeting extensively with a half-finished screenplay open in another window. You can follow her on Twitter at @AmandaRTubbs or listen to her discuss disaster movies in detail on her podcast, Disaster Girls.
Visit SABR.org/sabrcast to listen to the full episode.
Subscribe to SABRcast on your favorite podcast networks, including Apple Podcasts, Spotify, or Stitcher, and listen to each episode as soon as it's released on Mondays. To learn more, visit SABR.org/sabrcast.
---
Eight new biographies were posted this week as part of the SABR Baseball Biography Project. Here are the new bios published this week:
All new biographies can be found here: SABR.org/bioproject
Find any SABR biography: You can visit sabr.org/bioproject to search for any player — or manager, executive, scout, spouse, broadcaster, or umpire — who appears in the SABR BioProject. In addition, we have pages for Ballparks, Broadcasters, Executives, Games, Managers, Scouts, Spouses, Umpires, Writers, people who were Famous Outside Baseball, and a lot more.
---
Six new game stories were posted this week as part of the SABR Games Project. Here are the new game stories:
New Games Project stories can be found at SABR.org/gamesproject.
Get involved: Have memories of a game you attended? Or a game you watched that caught your interest? Write about it! Writing for the Games Project is an easy way to get involved as a SABR member. Find out how by reading the Games Project FAQs section or checking out the Authors' Guidelines. We have editors and fact checkers who are willing to help you write your first article.
---
Behind the Numbers: Baseball SABR Style on SiriusXM, a radio show hosted by former SABR Board President Vince Gennaro, is back at a new time. Listen to new episodes at 4:00-5:00 p.m. ET on Saturdays on MLB Network Radio.
You can also listen to archives of recent episodes on-demand on the SiriusXM Internet Radio app.
Behind the Numbers: Baseball SABR Style on SiriusXM focuses on examining and interpreting the statistical analysis that plays a critical role in baseball today. It airs weekly throughout the year on MLB Network Radio, available to subscribers nationwide on XM channel 89, Sirius channel 209, and on the SiriusXM Internet Radio App.
---
Here are some major headlines from recent weeks that we don't want you to miss:
All previous editions of This Week in SABR can be found here: SABR.org/this-week-in-sabr-archives.
---
We'd like to welcome all of our new SABR members who have joined this week. You can find all Members-Only resources at members.sabr.org and the Membership Handbook can be downloaded here.
Please give these new members a warm welcome and help them make the most of their membership by giving them the opportunity to get involved in their local chapter or a research committee.
You can find contact information for any SABR member in the online Membership Directory.
| Name | Hometown |   |   | Name | Hometown |
| --- | --- | --- | --- | --- | --- |
| Thomas Alberts | Ackworth, IA | | | Mike Krebs | Los Angeles, CA |
| David Alvarado | Sarasota, FL | | | Michael Maher | Jackson Heights, NY |
| John Dobry | New Orleans, LA | | | Sophie Morrison | Columbia, SC |
| John Elliott | Sewickley, PA | | | Phil Parkinson | London, ON |
| Peter Faber | New York, NY | | | Jeffrey Pietrzak | Baldwin, NY |
| Donald Fisher | Honolulu, HI | | | Jose Quevedo | Cranston, RI |
| Kevin Hutson | Prescott Valley, AZ | | | Yukihiro Takeda | Maebashi, JPN |
| Christopher Juelsgaard | Minneapolis, MN | | | Edward Veal | Spanaway, WA |
| David Korpiel | Canandaigua, NY | | | Coleman Walsh | Naples, FL |
---
There are no new research committee updates this week.
Find all SABR research committee newsletters at SABR.org/research/committees.
---
Here are the new regional chapter and chartered community updates this week:
Visit SABR.org/chapters for more information on SABR regional chapters.
---
Here are some recent articles published by and about SABR members:
Please note: Some articles may require a separate subscription to view online. SABR does not endorse, and is not responsible or liable for, any content that appears on a third-party website.
---
This Week in SABR is compiled by Jacob Pomrenke. If you would like us to include an upcoming event, article or any other information in "This Week in SABR," e-mail jpomrenke@sabr.org.
Have trouble reading this e-mail? Click here to view this week's newsletter on the web.
Are you receiving our e-mails? "This Week in SABR" goes out by e-mail to all members on Friday afternoons. If they're not showing up, try adding "sabr.notes@sabr.org" to your contact list to ensure they show up in your inbox (and not the spam folder.)
---
Originally published: March 19, 2021. Last Updated: March 19, 2021.
https://h2j7w4j4.stackpathcdn.com/wp-content/uploads/2020/06/SABR-LatestNews-TWIS-2016.jpg
250
847
sabr
/wp-content/uploads/2020/02/sabr_logo.png
sabr
2021-03-19 14:07:21
2021-03-19 14:13:00
This Week in SABR: March 19, 2021