This Week in SABR: January 29, 2021
Welcome to "This Week in SABR!" Click here to view this week's newsletter on the web. Here's what we've been up to as of January 29, 2021:
---
SABR commemorates its 50th anniversary in 2021 and will launch its year-long celebration with SABR Day from 2:00-4:00 p.m. EST on Saturday, January 30. SABR Day will be hosted virtually around the globe for the first time, giving baseball fans a chance to come together — wherever they live — to share their love of the game.
SABR Day registration is free for all SABR members. A $10 donation will be requested of non-members. Click here to register online. The Zoom webinar details will be immediately sent to your email after you register. (If you registered in advance and did not receive an email Thursday with the Zoom details, please contact Chanel Zapata.)
The SABR Day program will include conversations with broadcasting legend Bob Costas of MLB Network, with moderator Marty Appel, and National Baseball Hall of Fame and Museum President Tim Mead, with moderator Bruce Markusen.
"We are honored and thrilled to have Bob Costas and Tim Mead join us for the first-ever virtual SABR Day," SABR CEO Scott Bush said. "There is not a better way to lead off our Golden Anniversary and we excitedly look forward to sharing SABR with the entire baseball community."
Visit SABR.org/sabrday to learn more.
---
Early registration ends soon! Sign up before 11:59 p.m. MST on Sunday, January 31 for the SABR Virtual Analytics Conference, which will be held over four days in online sessions from March 11-14, 2021. We'll bring together the top minds in the baseball analytics community to discuss, debate, and share insightful ways to analyze and examine the great game of baseball. Register today to join us!
Programming will run on Thursday and Friday evening from 6:30-9:00 p.m. Eastern, all day Saturday from 12:00-8:00 p.m. Eastern, and Sunday afternoon from 1:00-5:00 p.m. EDT.
Stay tuned for more details on guest speakers, panelists, and presenters! Visit SABR.org/analytics to learn more.
---
SABR chapters and committees are encouraged to set up virtual meetings to stay engaged with our members throughout the world at SABR.org, as part of our Stay Home With SABR initiative to assist in limiting the spread of the COVID-19 coronavirus pandemic.
Can't-Miss Event: On Saturday, January 30 beginning at 8:30 a.m. EST, the Connie Mack Chapter in Philadelphia will hold a virtual SABR Day meeting headlined by New York Times national baseball writer and SABR member Tyler Kepner, plus research presentations by Steven Glassman, Frank Klose, Justin Klugh, Thomas Gilbert, J. Daniel, and Matt Lieb. To RSVP, please contact Rock Hoffman or Matt Albertson.
Video Replays: This week, we heard from Washington Nationals reporters Britt Ghiroli, Byron Kerr, and Luke Erickson; The Hall Ball author Ralph Carhart, and Jason Schwartz on "The History of Baseball Cards as told through Hank Aaron."
New Member Experience: We would like to welcome new members to the SABR community with a virtual Zoom meeting at 8:00 p.m. EST on Thursday, February 4. Click here to register for this free event to receive the Zoom meeting details. You will hear from Chanel Zapata, SABR's Community Engagement Manager, and Scott Carter, Executive Vice President, as they guide you on how to navigate SABR's member benefits so you can enjoy your experience to the fullest.
Here are some more upcoming virtual events you can attend online; check the Events Calendar for complete details:
January 29: Oklahoma Chapter meeting with Scott Simkus and Dan Taylor (7:00 p.m. CST)
January 30: Elysian Fields (N.J.) Chapter meeting with Matt Silverman, Bill Nowlin, Jim Gates, Lyle Spatz, Peter Golenbock, Ouisie Shapiro, and John Florio (9:00 a.m. EST)
January 30: Southern Michigan Chapter meeting with Gary Gillette, Chuck Klonke, Larry Paladino, Roger Castillo, Jason Beck, and Evan Woodberry (11:00 a.m. EST)
January 30: Rogers Hornsby (Texas) Chapter meeting with Kelly Park (11:00 a.m. CST)
January 30: National SABR Day with Bob Costas and Tim Mead (2:00 p.m. EST)
January 31: Field of Dreams (Iowa) Chapter meeting (1:00 p.m. CST)
February 2: Gardner-Waterman Vermont Chapter meeting with Danny Peary (7:30 p.m. EST)
February 2: IBWAA: The Press Box with John Supowitz (9:00 p.m. EST)
February 3: Baltimore Babe Ruth Chapter meeting with R.J. Lesch (7:00 p.m. EST)
February 3: Banks-Bragan DFW (Texas) Chapter meeting with Chris Young and Bump Wills (7:30 p.m. CST)
February 4: New Member Experience (8:00 p.m. EST)
February 6: Talkin' Baseball: Thomas Wolf (9:00 a.m. EST)
February 6: Quebec Chapter meeting with Jack Anderson (10:00 a.m. EST)
February 6: Halsey Hall (Minn.) Chapter book club meeting (9:30 a.m. CST)
February 6: Lajoie-Start (Rhode Island) Chapter meeting with Dixie Tourangeau, Steve Glassman, and Bill Nowlin (2:00 p.m. EST)
Find more upcoming virtual meetings on our SABR Events Calendar page.
Click here to view replays of hundreds of recorded SABR virtual events.
---
The SABR Nominating Committee is now seeking nominations for candidates for the 2021 elections. To be eligible for the Board of Directors, candidates must have been members of the Society for at least the preceding four years. The deadline for nominations is February 26, 2021.
The offices to be filled:
President (2-year term; currently Mark Armour)
Secretary (3-year term; currently Todd Lebowitz)
Director (3-year term; currently Tyrone Brooks)
Nominees must prepare a Candidate Statement Form following guidelines that will be available from any Nominating Committee member and must be received by the Nominating Committee chair no later than March 26, 2021. Self-nominations are welcome. If you would like to nominate yourself or another candidate or suggest a question for the candidates, contact Nominating Committee chair Anthony Salazar at salazar8017@yahoo.com.
---
We're pleased to announce the finalists for the 2021 SABR Analytics Conference Research Awards, which will recognize baseball researchers who have completed the best work of original analysis or commentary during the preceding calendar year. Nominations were solicited by representatives from SABR, Baseball Prospectus, FanGraphs, and the Internet Baseball Writers Association of America. Here are the finalists for the 2021 SABR Analytics Conference Research Awards:
Contemporary Baseball Analysis
Contemporary Baseball Commentary
Historical Baseball Analysis/Commentary
Voting for the winners will be conducted online beginning next week at SABR.org, BaseballProspectus.com, FanGraphs.com, and IBWAA.com, with results weighted equally at 25%.
Click here to read the full announcement at SABR.org.
---
The SABR Games Project has reached a milestone with the publication of its 2,500th article this week! The newest batch of SABR Games Project stories includes notable and memorable games from all eras of baseball history:
With the recent addition of Negro Leagues box scores at Retrosheet.org, many SABR Games Project stories on the Negro Leagues now include play-by-play details on the exploits of Black baseball greats such as Satchel Paige, Josh Gibson, and Buck Leonard.
Get involved: Have memories of a game you attended? Or a game you watched that caught your interest? Write about it! Writing for the Games Project is an easy way to get involved as a SABR member. Find out how by reading the Games Project FAQs section or checking out the Authors' Guidelines. We have editors and fact checkers who are willing to help you write your first article.
---
SABR's Board of Directors has approved the formation of a new chartered community. The Baseball Necrology chartered community, led by Jack Morris and Rod Nelson, is an interactive discussion group for the exchange of information pertaining to the recent passing of figures from the baseball world — including players, managers, coaches, umpires, scouts, executives, broadcasters, writers and other notables from the major and minor leagues and collegiate baseball.
SABR members can join this email discussion group to post links to newspaper obituaries and other pertinent information with regard to death announcements, memorial services and final resting places.
To learn more about SABR's online chartered communities, click here.
---
The Society for American Baseball Research is seeking remote interns to work during the Spring 2021 semester. An internship with SABR will involve responsibilities across a variety of disciplines, possibly including:
Working with the Director of Editorial Content or Publications Director to help publish and/or produce content for our website at SABR.org
Working during an online SABR event, such as the SABR Virtual Analytics Conference
Working with other SABR staff members on organizational duties, membership renewal drives, customer service
Interested candidates should be able to demonstrate basic office-related computer skills and have a reliable Internet connection for remote working. Experience with WordPress (or other content management systems) and Zoom (or other virtual-conference platforms) is a plus. A working knowledge of baseball — and an awareness of the game's general history and basic statistics — is required. The internship is an educational opportunity that may count toward college credit, covering 15-20 hours per week with a flexible schedule.
Please send a resume and cover letter in PDF form to jpomrenke@sabr.org by 5:00 p.m. MST Monday, February 1, 2021.
---
Registration is now open for the 11th annual SABR Frederick Ivor-Campbell 19th Century Base Ball Conference, which will be held virtually on April 22-24, 2021. All baseball fans are welcome to register for this special online event.
The 2021 virtual conference will be highlighted by a keynote address from Major League Baseball's Official Historian John Thorn, along with a panel discussion on National League president William Hulbert with Jack Bales, Richard Hershberger, Bill Lamb, and moderator Bill Ryczek; a special presentation by Jim Gates on the "Penny Marshall Sheet Music Collection" at the Baseball Hall of Fame; a Member Spotlight interview of Tom Gilbert by Bob Bailey; plus research presentations.
For questions, please contact Peter Mancuso at peterplus4@earthlink.net.
To learn more about the conference, visit SABR.org/ivor-campbell19c.
---
The Fall 2020 edition of the Baseball Research Journal was recently mailed out to all SABR members. This issue includes a special illustrated cover of Hall of Fame catcher and Negro Leagues legend Josh Gibson by SABR member Gary Cieradkowski. Click here to learn more about Gary's design for the new BRJ cover.
Those of you who receive the print edition should find your BRJ arriving any day now. For digital subscribers, the e-book edition was delivered on December 21.
We hope you enjoy reading the Fall 2020 Baseball Research Journal!
---
The National Pastime is SABR's annual summer journal, which since 2009 has been themed to the location of the SABR national convention. Last year's theme was Baltimore, but the 2020 convention was pushed forward to 2021 due to the global pandemic — meaning that in 2021 we were free to explore a new thematic direction. We are taking advantage of this unique opportunity to expand and challenge our thinking and become Baseball Futurists.
The 2021 issue of The National Pastime will focus on the future through the lens of baseball. Just as baseball and its history is a reflection of the culture and society of the past and present, it can also serve as input, context, and/or predictor of plausible futures for sports in the United States and other countries. Tentatively subtitled The Future According to Baseball, this issue of The National Pastime will collect thought-provoking articles from a variety of disciplines.
This issue of The National Pastime will be co-edited by Marty Resnick and Cecilia Tan. Marty will be taking queries and abstracts until February 1, 2021. First drafts of articles will be due no later than March 8 and rewrites (if needed) will be due by April 15. To query, send an email to marty@teamresnick.com with the subject line "TNP Query" and a key word or two on your subject.
Click here to read the full announcement at SABR.org.
---
Baseball fans, tune in this season to SABRcast with Rob Neyer, a weekly podcast hosted by award-winning author and longtime SABR member Rob Neyer.
Episode #95 on Monday, January 25 featured C. Trent Rosecrans, senior MLB writer for The Athletic covering the Cincinnati Reds. He has covered Cincinnati sports since 2004, including Ken Griffey Jr.'s Hall of Fame induction, the Reds' baseball academy in the Dominican Republic, and how the team signed its first Japanese player. He has also spent time at Cincinnati's CityBeat, Cnati.com, and the Cincinnati Post, and was a national baseball writer for CBS Sports. He is a graduate of the University of Georgia.
Visit SABR.org/sabrcast to listen to the full episode.
Subscribe to SABRcast on your favorite podcast networks, including Apple Podcasts, Spotify, or Stitcher, and listen to each episode as soon as it's released on Mondays. To learn more, visit SABR.org/sabrcast.
---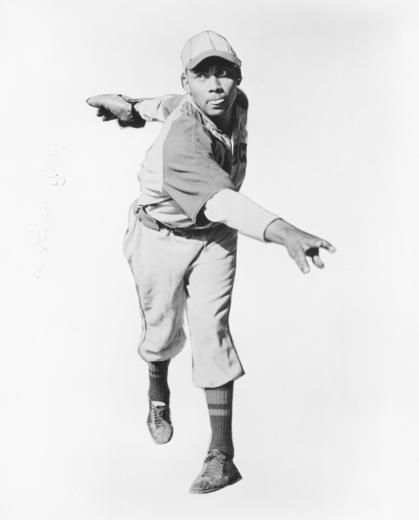 Eleven new biographies were posted this week as part of the SABR Baseball Biography Project. Here are the new bios published this week:
All new biographies can be found here: SABR.org/bioproject
Find any SABR biography: You can visit sabr.org/bioproject to search for any player — or manager, executive, scout, spouse, broadcaster, or umpire — who appears in the SABR BioProject. In addition, we have pages for Ballparks, Broadcasters, Executives, Games, Managers, Scouts, Spouses, Umpires, Writers, people who were Famous Outside Baseball, and a lot more.
---
Behind the Numbers: Baseball SABR Style on SiriusXM, a radio show hosted by former SABR Board President Vince Gennaro, is back at a new time. Listen to new episodes at 4:00-5:00 p.m. ET on Saturdays on MLB Network Radio.
You can also listen to archives of recent episodes on-demand on the SiriusXM Internet Radio app.
Behind the Numbers: Baseball SABR Style on SiriusXM focuses on examining and interpreting the statistical analysis that plays a critical role in baseball today. It airs weekly throughout the year on MLB Network Radio, available to subscribers nationwide on XM channel 89, Sirius channel 209, and on the SiriusXM Internet Radio App.
---
Please note: Only ONE entry per nomination will be considered (do not submit multiple nominations for the same award). For more information on SABR Awards, click here.
---
Here are some major headlines from recent weeks that we don't want you to miss:
All previous editions of This Week in SABR can be found here: https://sabr.org/content/this-week-in-sabr-archives.
---
We'd like to welcome all of our new SABR members who have joined this week. You can find all Members-Only resources at members.sabr.org and the Membership Handbook can be downloaded here.
Please give these new members a warm welcome and help them make the most of their membership by giving them the opportunity to get involved in their local chapter or a research committee.
You can find contact information for any SABR member in the online Membership Directory.
| Name | Hometown |   |   | Name | Hometown |
| --- | --- | --- | --- | --- | --- |
| John Beyers | Fremont, NE | | | James LaGrow | Parker, CO |
| Kevin Burke | Prattville, AL | | | Arlene Langer | Brookhaven, GA |
| Rich Campbell | Santa Rosa, CA | | | Kevin Lyons | Naples, FL |
| Steve Chorpening | Fairlawn, OH | | | Edmund Lyons | London, ENG |
| Vivian Clark | Columbia, MD | | | Marcin Makowiecki | Osprey, FL |
| Mary Critchfield | Clearwater, FL | | | Eric Matheson | Boca Raton, FL |
| Binyamin Dickman | Lawrence, NY | | | Tyler Merkle | St. Louis, MO |
| Dave Dionisio | Somerville, MA | | | Trevor Misfeldt | Corvallis, OR |
| Kevin Doyle | Fort Myers, FL | | | IFG Mitchell | Butte Falls, OR |
| Rick Emerson | Hamilton, AL | | | Josh Murray | Nashville, TN |
| Reynolds Farley | Ann Arbor, MI | | | Donna Muscarella | Paramus, NJ |
| Joel Fenton | Urbandale, IA | | | Nick N | Staten Island, NY |
| Doug Fernandes | Bonita Springs, FL | | | Clayton Nelson | Edmond, OK |
| Joshua Finnell | Hamilton, NY | | | Paul O'Rourke | Viroqua, WI |
| James Goodman | Tampa, FL | | | Manley Olson | Minneapolis, MN |
| David Grabbs | Lawrence, KS | | | Jay Paster | Delray Beach, FL |
| Juan Guerra | North Port, FL | | | Tom Sabellico | Farmingdale, NY |
| Mark Harnischfeger | Rochester, NY | | | Josh Sidney | San Diego, CA |
| Steve Jennings | Carmel, IN | | | Roger Synenberg | Cleveland, OH |
| Tom Johnson | Minneapolis, MN | | | Mitchell Thompson | Carleton Place, ON |
| John Kleeb | Reston, VA | | | Phyllis Trulock | San Diego, CA |
| Kevin Koopman | Goodyear, AZ | | | Connor Voglewede | Charlotte, NC |
| Walt LaFever | Ithaca, NY | | | | |
---
Here are the new research committee updates this week:
Find all SABR research committee newsletters at SABR.org/research/committees.
---
Here are the new regional chapter and chartered community updates this week:
Visit SABR.org/chapters for more information on SABR regional chapters.
---
Here are some recent articles published by and about SABR members:
Please note: Some articles may require a separate subscription to view online. SABR does not endorse, and is not responsible or liable for, any content that appears on a third-party website.
---
This Week in SABR is compiled by Jacob Pomrenke. If you would like us to include an upcoming event, article or any other information in "This Week in SABR," e-mail jpomrenke@sabr.org.
Have trouble reading this e-mail? Click here to view this week's newsletter on the web.
Are you receiving our e-mails? "This Week in SABR" goes out by e-mail to all members on Friday afternoons. If they're not showing up, try adding "sabr.notes@sabr.org" to your contact list to ensure they show up in your inbox (and not the spam folder.)
---
Originally published: January 29, 2021. Last Updated: January 29, 2021.
https://sabr.org/wp-content/uploads/2020/06/SABR-LatestNews-TWIS-2016.jpg
250
847
sabr
/wp-content/uploads/2020/02/sabr_logo.png
sabr
2021-01-29 14:49:21
2021-01-29 23:18:18
This Week in SABR: January 29, 2021