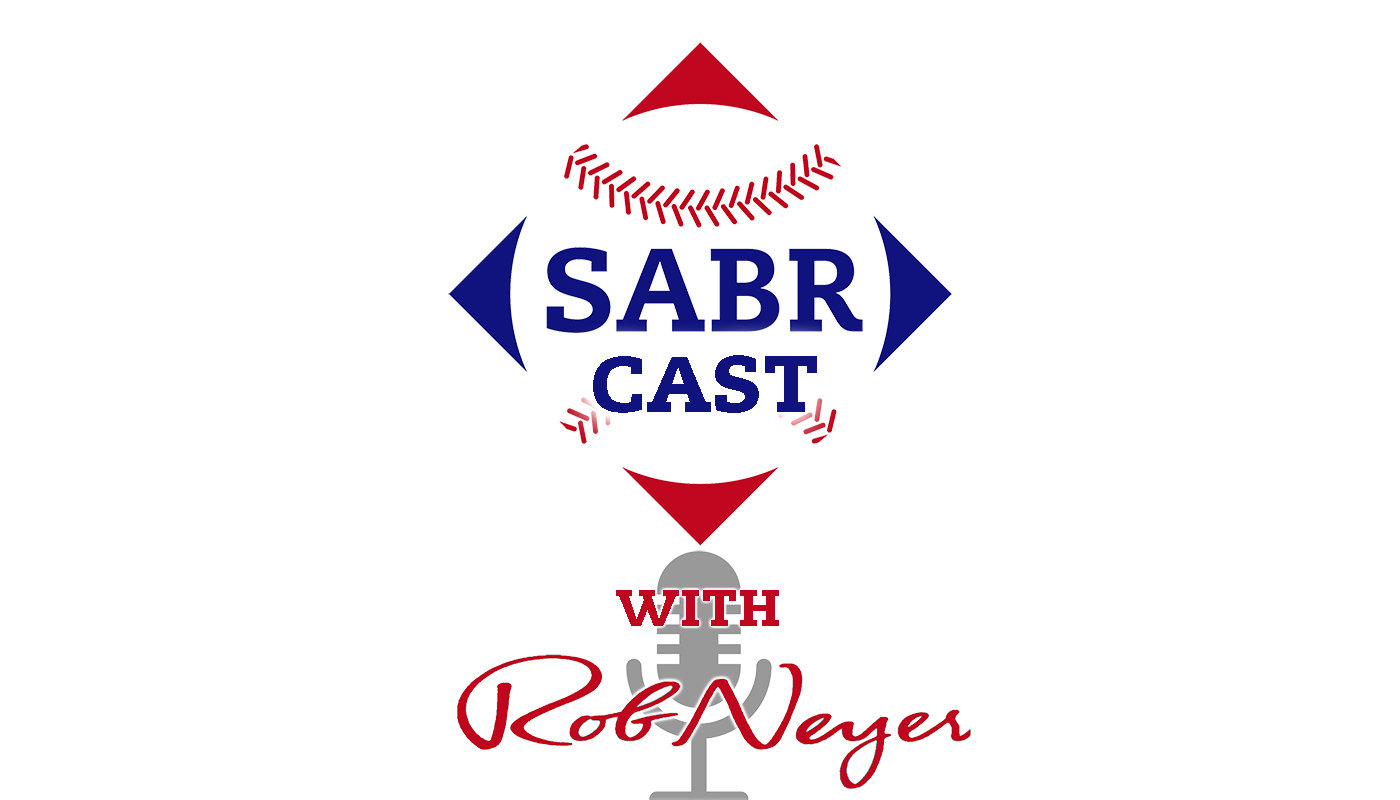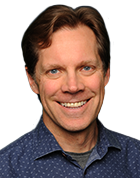 Baseball fans, tune in this season to SABRcast with Rob Neyer, a weekly podcast hosted by award-winning author and longtime SABR member Rob Neyer. SABRcast features insights and analysis of what's happening in modern baseball on and off the field, plus compelling interviews with figures from around the game — and music from The Baseball Project.
Subscribe to SABRcast on your favorite podcast networks, including Apple Podcasts, Spotify, Stitcher, or Google Play, and listen to each episode as soon as it's released.
Neyer is a longtime baseball writer and editor for ESPN.com, SB Nation, and FoxSports.com. He began his career as a research assistant for groundbreaking baseball author Bill James and later worked for STATS, Inc. He has also written or co-written seven baseball books, including The Neyer/James Guide to Pitchers (with Bill James), winner of the Sporting News/SABR Baseball Research Award, and most recently Power Ball: Anatomy of a Modern Baseball Game, winner of this year's CASEY Award.
Episode #50: March 9, 2020
This week's guest is Bob Costas, the iconic MLB Network announcer who was the recipient of the Baseball Hall of Fame's Ford C. Frick Award for broadcasting excellence in 2018. Throughout his career, Costas has hosted coverage of many significant baseball events, covering 10 League Championship Series; the 1995, 1997, and 1999 World Series; and the 2000 All-Star Game. From 1982 to 1989, Costas was the play-by-play announcer on NBC's Baseball Game of the Week telecasts and the author of Fair Ball: A Fan's Case for Baseball. He also served as NBC's primetime host for a U.S.-television record 11 Olympic Games — covering every Olympics between 1992 and 2016. He has also worked as a host for NBC's football, basketball, and horse racing coverage. In 2012, he received the prestigious Cronkite Award for Excellence in Journalism from Arizona State University's Walter Cronkite School of Journalism and Mass Communication.
Click here or press play below to listen to Episode #50:
---
What's Rob reading this week?
"Tim Anderson Is Here to Save Baseball From Itself"
By Tyler Kepner, New York Times
"Tim Anderson is a study in extremes. Anderson, the shortstop for the Chicago White Sox, had the highest batting average in the majors last season. He also made the most errors. He once was terribly shy. Now he is so outgoing that he has his own YouTube channel. He wants to be a superstar, he said. He wants to be everywhere. ... Anderson, 26, suggested the White Sox marketing slogan for this season: "Change the Game." He is a unifying force in a young clubhouse, encouraging teammates to ask him anything and vowing to take back Chicago — where he lives year-round — from the more popular Cubs."
---
Episode #49: Rob Nelson (March 2, 2020)
Episode #48: Todd Radom (February 24, 2020)
Episode #47: Bill Ripken (February 17, 2020)
Episode #46: Mark Rucker (February 10, 2020)
Episode #45: Don Zminda (February 3, 2020)
Episode #44: Alyson Footer (January 27, 2020)
Episode #43: Jacob Pomrenke, Jason Turbow, Joe Sheehan (January 20, 2020)
Episode #42: Joe Posnanski (January 13, 2020)
Episode #41: Mark Armour (January 6, 2020)
2019 episodes: Click here to listen to SABRcast episodes #1-40 from 2019
---
Subscribe now!