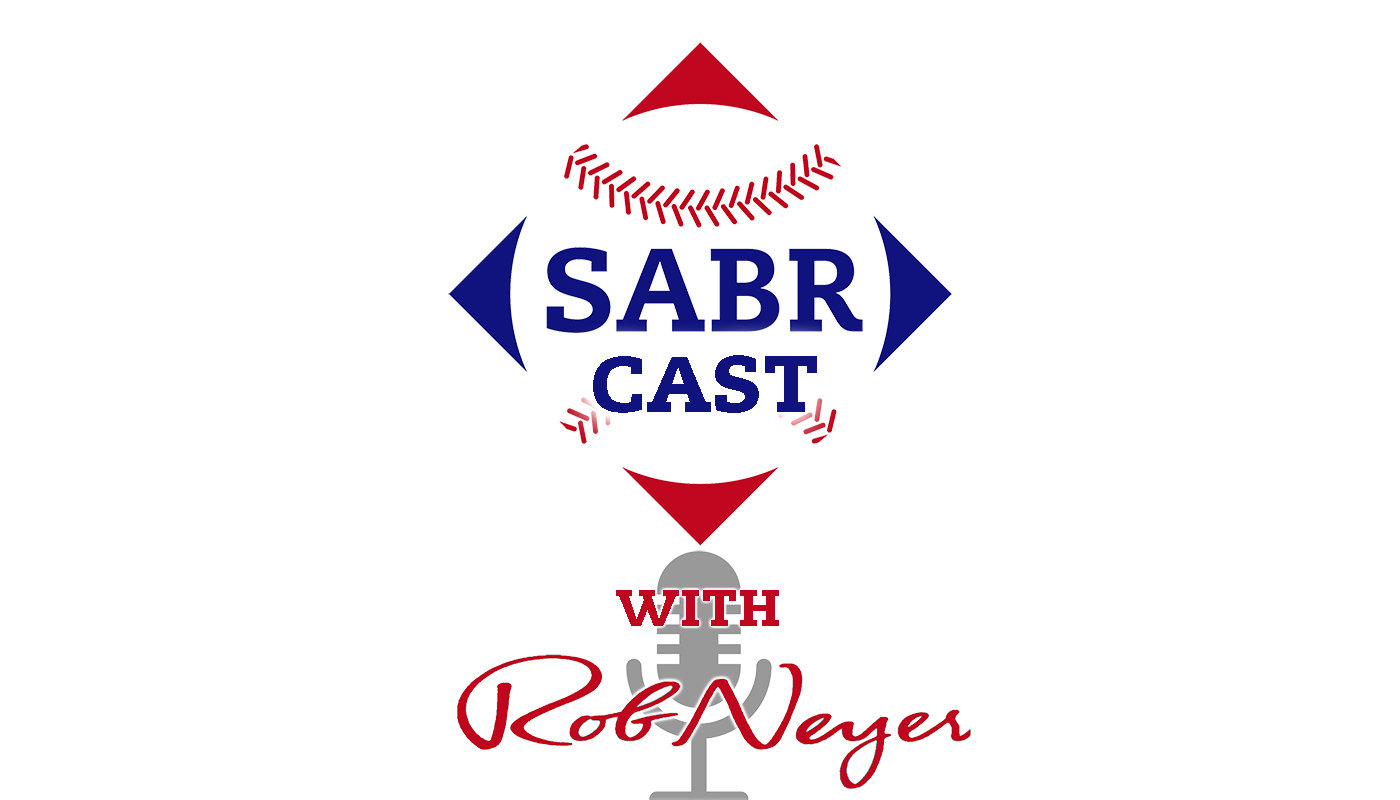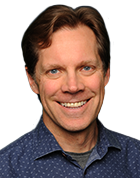 Baseball fans, tune in this season to SABRcast with Rob Neyer, a weekly podcast hosted by award-winning author and longtime SABR member Rob Neyer. SABRcast features insights and analysis of what's happening in modern baseball on and off the field, plus compelling interviews with figures from around the game — and music from The Baseball Project.
Subscribe to SABRcast on your favorite podcast networks, including Apple Podcasts, Spotify, Stitcher, or Google Play, and listen to each episode as soon as it's released.
Neyer is a longtime baseball writer and editor for ESPN.com, SB Nation, and FoxSports.com. He began his career as a research assistant for groundbreaking baseball author Bill James and later worked for STATS, Inc. He has also written or co-written seven baseball books, including The Neyer/James Guide to Pitchers (with Bill James), winner of the Sporting News/SABR Baseball Research Award, and most recently Power Ball: Anatomy of a Modern Baseball Game, winner of this year's CASEY Award.
Episode #51: March 16, 2020
This week's guest is John Dewan, the principal owner of Baseball Info Solutions, who has spent his four-decade career bringing sports statistics to baseball fans and analysts starved for information, first as the executive director of Project Scoresheet, then as a co-founder and CEO of STATS, Inc. In 2002 he started Baseball Info Solutions, which has become an industry leader in tracking defensive stats through its Plus-Minus system and Defensive Runs Saved. He has published five editions of The Fielding Bible, including most recently in February 2020. He was a 2016 recipient of the Henry Chadwick Award.
Click here or press play below to listen to Episode #51:
---
What's Rob reading this week?
The Great American Novel
By Philip Roth 
In this ribald, richly imagined, and wickedly satiric novel, Roth turns baseball's status as national pastime and myth into an occasion for unfettered picaresque farce, replete with heroism and perfidy, ebullient wordplay and a cast of characters that includes the House Un-American Activities Committee.
---
Episode #50: Bob Costas (March 9, 2020)
Episode #49: Rob Nelson (March 2, 2020)
Episode #48: Todd Radom (February 24, 2020)
Episode #47: Bill Ripken (February 17, 2020)
Episode #46: Mark Rucker (February 10, 2020)
Episode #45: Don Zminda (February 3, 2020)
Episode #44: Alyson Footer (January 27, 2020)
Episode #43: Jacob Pomrenke, Jason Turbow, Joe Sheehan (January 20, 2020)
Episode #42: Joe Posnanski (January 13, 2020)
Episode #41: Mark Armour (January 6, 2020)
2019 episodes: Click here to listen to SABRcast episodes #1-40 from 2019
---
Subscribe now!