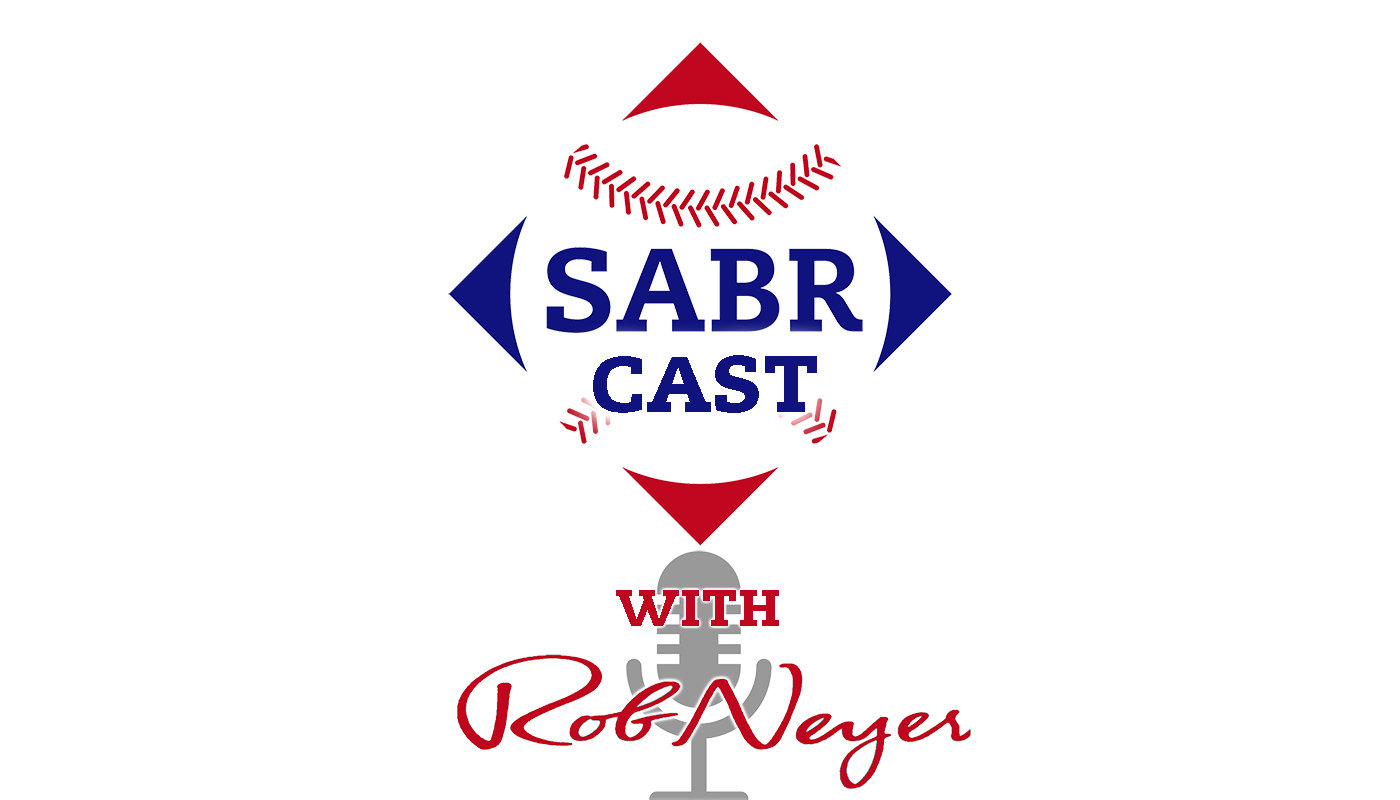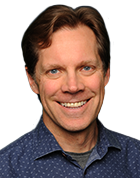 Baseball fans, tune in this season to SABRcast with Rob Neyer, a weekly podcast hosted by award-winning author and longtime SABR member Rob Neyer. SABRcast features insights and analysis of what's happening in modern baseball on and off the field, plus compelling interviews with figures from around the game — and music from The Baseball Project.
Subscribe to SABRcast on your favorite podcast networks, including Apple Podcasts, Spotify, Stitcher, or Google Play, and listen to each episode as soon as it's released.
Neyer is a longtime baseball writer and editor for ESPN.com, SB Nation, and FoxSports.com. He began his career as a research assistant for groundbreaking baseball author Bill James and later worked for STATS, Inc. He has also written or co-written seven baseball books, including The Neyer/James Guide to Pitchers (with Bill James), winner of the Sporting News/SABR Baseball Research Award, and most recently Power Ball: Anatomy of a Modern Baseball Game, winner of this year's CASEY Award.
Episode #52: March 23, 2020
This week's guest is SABR member Jason Turbow, the best-selling author of three baseball books, They Bled Blue on the 1981 Los Angeles Dodgers; Dynastic, Bombastic, Fantastic on the 1970s Oakland A's; and The Baseball Codes on the game's unwritten rules. His byline has appeared regularly at Wired.com, the New York Times, the Wall Street Journal, San Francisco Magazine, Slam Magazine, and many other websites. For three years, he served as content director for Giants Today, a full-page supplement in the San Francisco Chronicle that was published in conjunction with every Giants home game.
Click here or press play below to listen to Episode #52:
---
What's Rob reading this week?
Stealing Home: Los Angeles, the Dodgers, and the Lives Caught in Between
By Eric Nusbaum

Dodger Stadium is an American icon. But the story of how it came to be goes far beyond baseball. The hills that cradle the stadium were once home to three vibrant Mexican American communities. In the early 1950s, those communities were condemned to make way for a utopian public housing project. Then, in a remarkable turn, public housing in the city was defeated amidst a Red Scare conspiracy. Instead of getting their homes back, the remaining residents saw the city sell their land to Walter O'Malley, the owner of the Brooklyn Dodgers. Now LA would be getting a different sort of utopian fantasy — a glittering, ultra-modern stadium.
---
Episode #51: John Dewan (March 16, 2020)
Episode #50: Bob Costas (March 9, 2020)
Episode #49: Rob Nelson (March 2, 2020)
Episode #48: Todd Radom (February 24, 2020)
Episode #47: Bill Ripken (February 17, 2020)
Episode #46: Mark Rucker (February 10, 2020)
Episode #45: Don Zminda (February 3, 2020)
Episode #44: Alyson Footer (January 27, 2020)
Episode #43: Jacob Pomrenke, Jason Turbow, Joe Sheehan (January 20, 2020)
Episode #42: Joe Posnanski (January 13, 2020)
Episode #41: Mark Armour (January 6, 2020)
2019 episodes: Click here to listen to SABRcast episodes #1-40 from 2019
---
Subscribe now!