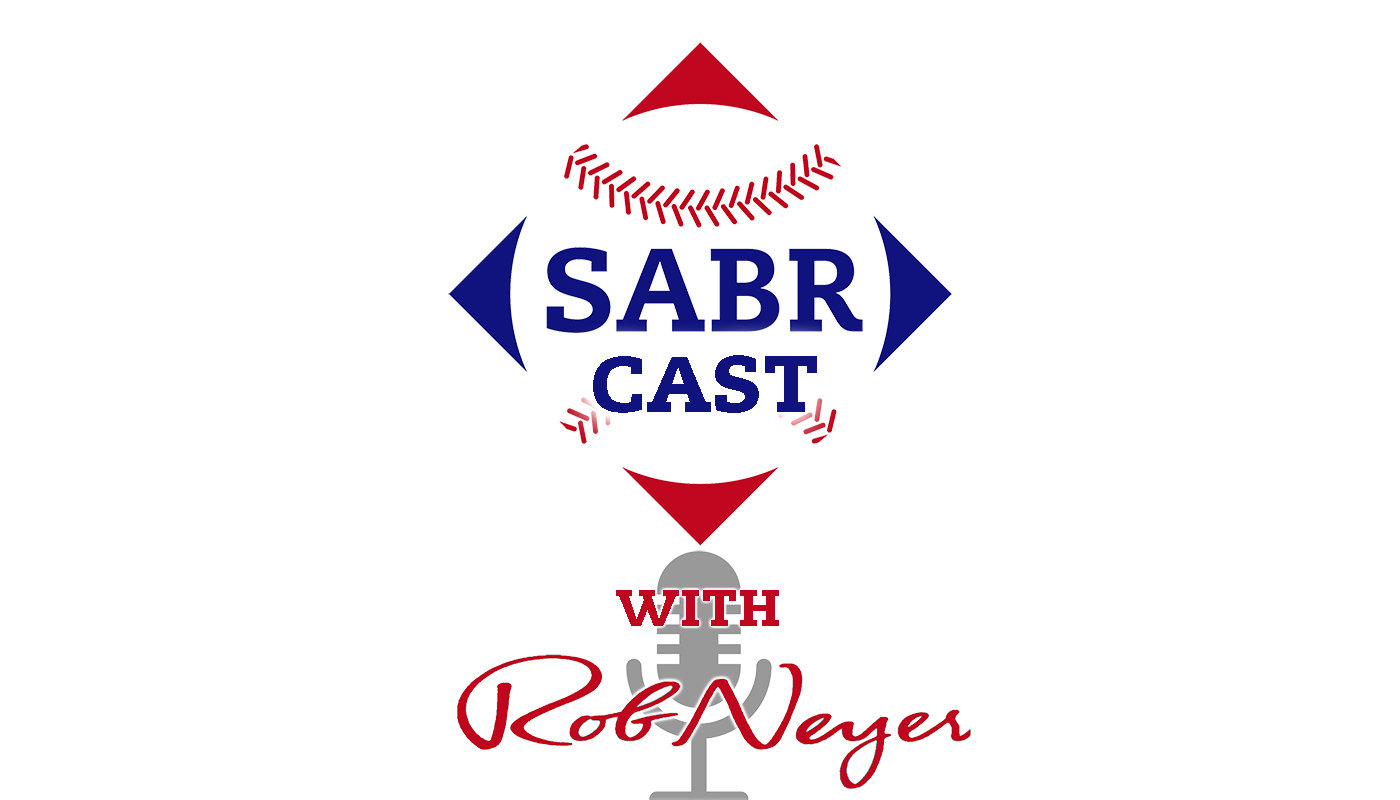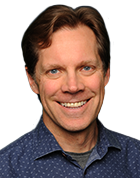 Baseball fans, tune in this season to SABRcast with Rob Neyer, a weekly podcast hosted by award-winning author and longtime SABR member Rob Neyer. SABRcast features insights and analysis of what's happening in modern baseball on and off the field, plus compelling interviews with figures from around the game — and music from The Baseball Project.
Subscribe to SABRcast on your favorite podcast networks, including Apple Podcasts, Spotify, Stitcher, or Google Play, and listen to each episode as soon as it's released.
Neyer is a longtime baseball writer and editor for ESPN.com, SB Nation, and FoxSports.com. He began his career as a research assistant for groundbreaking baseball author Bill James and later worked for STATS, Inc. He has also written or co-written seven baseball books, including The Neyer/James Guide to Pitchers (with Bill James), winner of the Sporting News/SABR Baseball Research Award, and most recently Power Ball: Anatomy of a Modern Baseball Game, winner of this year's CASEY Award.
Episode #53: March 30, 2020
This week's guest is Joan Ryan, an award-winning journalist and author of five sports books, including the upcoming Intangibles: Unlocking the Science and Soul of Team Chemistry. She is also the author of Little Girls in Pretty Boxes: The Making and Breaking of Elite Gymnasts and Figure Skaters, a groundbreaking exposé that was named by Sports Illustrated as one of the top 100 sports books of all time. She spent more than 25 years with the San Francisco Chronicle and San Francisco Examiner and was one of the first female sports columnists in the country, covering every major sporting event from the World Series and Super Bowl to the Olympics and championship fights.
Click here or press play below to listen to Episode #53:
---
What's Rob reading this week?
"Buffalo baseball lore gets modern retelling"
By Gerard Gilberto, MiLB.com

In some ways, Jim Overfield picked up his father's work long before it started. Longtime SABR member Joe Overfield began a day job for a local insurance company in the 1940s. But he published his passion project, 100 Seasons of Buffalo Baseball, in 1985. It was an encyclopedic opus written by a man whose love of history and baseball were eclipsed only by a love for his city. By his son's account, Joe Overfield left Buffalo just once — to serve in World War II. Until his death in 2000, Joe Overfield intended to update his major work. People reached out to the family, offering to pick up where the book left off. Finally, after his retirement three years ago, Jim Overfield found time to revive the project.
---
Episode #52: Jason Turbow (March 23, 2020)
Episode #51: John Dewan (March 16, 2020)
Episode #50: Bob Costas (March 9, 2020)
Episode #49: Rob Nelson (March 2, 2020)
Episode #48: Todd Radom (February 24, 2020)
Episode #47: Bill Ripken (February 17, 2020)
Episode #46: Mark Rucker (February 10, 2020)
Episode #45: Don Zminda (February 3, 2020)
Episode #44: Alyson Footer (January 27, 2020)
Episode #43: Jacob Pomrenke, Jason Turbow, Joe Sheehan (January 20, 2020)
Episode #42: Joe Posnanski (January 13, 2020)
Episode #41: Mark Armour (January 6, 2020)
2019 episodes: Click here to listen to SABRcast episodes #1-40 from 2019
---
Subscribe now!