This Week in SABR: August 27, 2021
Welcome to "This Week in SABR!" Click here to view this week's newsletter on the web. Here's what we've been up to as of August 27, 2021:
---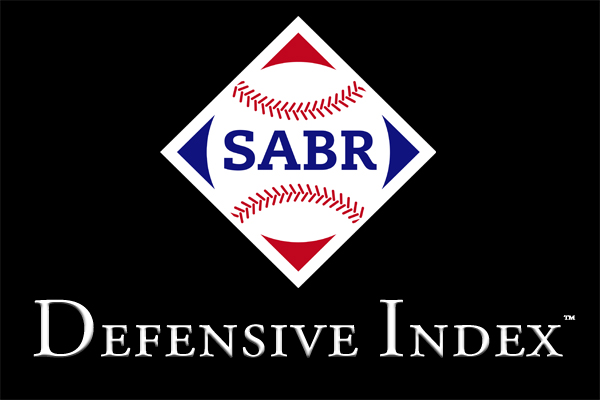 Texas shortstop Isiah Kiner-Falefa and Pittsburgh catcher Jacob Stallings have taken over the top spots in their respective leagues in the most recent SABR Defensive Index™ rankings for the 2021 Major League Baseball season.
For the ninth consecutive season, the SABR Defensive Index will be used to help select the winners of the Rawlings Gold Glove Award® and Rawlings Platinum Glove Award™, presented by SABR. The SABR Defensive Index accounts for approximately 25 percent of the Rawlings Gold Glove Award selection process that will be added to the votes from the managers and coaches.
Kiner-Falefa's SDI of 10.6 is the highest in the AL among all qualified defenders, ahead of Houston shortstop Carlos Correa (9.7) and Kansas City center fielder Michael A. Taylor (9.5). New York right fielder Joey Gallo (8.6) and Chicago pitcher Dallas Keuchel (7.5) round out the top five.
Stallings's SDI of 7.7 leads all fielders in the NL, followed by St. Louis shortstop Paul DeJong (7.0), San Francisco shortstop Brandon Crawford (6.6), Colorado third baseman Ryan McMahon (6.5), and Philadelphia second baseman Jean Segura (6.2).
Click here to read the full announcement at SABR.org.
---
SABR and the International Women's Baseball Center have opened registration for the third annual SABR/IWBC Women in Baseball Conference, which will be held virtually on September 10-12, 2021.
The conference will be highlighted by keynote speaker Dana Bookman, founder and CEO of Canadian Girls Baseball and the founding Vice President of American Girls Baseball; a presentation about an upcoming documentary film, Her Game is Hardball, with director/producer Mark Durand and writer/producer Selena Roberts; a virtual awards ceremony and pylon unveiling; panel discussions on international umpires, with Lisa Turbitt Baker, Sophiyah Liu, Eva Moo, and Perry Barber; researching women's baseball with Cecilia Tan and Kate Haines; and personal stories, with Laura Hirai and Suzie Hunter; and more insightful research presentations.
Attendees can also participate in the SABR/IWBC Women in Baseball Raffle. Prizes include a Rockford Peaches jigsaw puzzle; Phil Niekro signed baseball; Bob Feller signed baseball; Colorado Silver Bullets baseball cards; AAGPBL bobblehead; and more.
This year's conference theme is "Breaking Barriers: Women in Baseball Around the World."
Register: Click here to register online. The conference is open to all baseball fans.
Cost: Virtual attendance is $50 per person, and includes access to all panels and presentations, pylon unveiling, a digital program, and 1 raffle ticket. Additional raffle tickets are $5 apiece.
Contact: For questions, please contact Leslie Heaphy or Kat Williams.
For more details, visit SABR.org/women-in-baseball-conference.
---
As part of SABR's 50th anniversary in 2021, all baseball fans were invited to join us online for the Summer of SABR: Golden Celebration Series, presented by Major League Baseball and Baseball-Reference.com, for a series of presentations, chats, and panel discussions featuring authors, scholars, and figures from around the game.
Watch: Visit SABR.org/summer to watch video replays of each session, with nearly 24 hours of original programming and content to enjoy!
The Summer of SABR series included panels and presentations on the future of baseball, a preview of Team USA's run to a silver medal at the Tokyo Olympics, and international baseball in June; the virtual Jerry Malloy Negro League Conference in July; and a celebration of SABR's 50th anniversary, baseball labor relations, and the 1921 Century Project in August.
Our lineup of top speakers included award-winning author Howard Bryant; Los Angeles Dodgers Senior Vice President Janet Marie Smith; Cincinnati Reds analyst Katie Krall; Boston Red Sox coach Bianca Smith; USA Baseball GM Eric Campbell and Team Israel GM Peter Kurz; Leonte Landino and Enrique Rojas of ESPN Deportes; Atlantic League president Rick White; Baseball America executive editor J.J. Cooper; Negro Leagues historians James Brunson III, Todd Peterson, Larry Lester, Scott Simkus, Ted Knorr, and Phil S. Dixon; Dr. Raymond Doswell of the Negro Leagues Baseball Museum; MLB Official Historian John Thorn; Sports Reference president Sean Forman, and many more.
For more coverage of the Summer of SABR: Golden Celebration Series, visit SABR.org/summer.
---
The Society for American Baseball Research is seeking remote interns to work during the Fall 2021 semester.
An internship with SABR will involve responsibilities across a variety of disciplines, possibly including:
Working with the Director of Editorial Content or Publications Director to help publish and/or produce content for our website at SABR.org
Working during an online SABR event
Working with other SABR staff members on organizational duties, membership renewal drives, customer service
Interested candidates should be able to demonstrate basic office-related computer skills and have a reliable Internet connection for remote working. Experience with WordPress (or other content management systems) and Zoom (or other virtual-conference platforms) is a plus. A working knowledge of baseball — and an awareness of the game's general history and basic statistics — is required.
The internship is an educational opportunity that may count toward college credit, covering 15-20 hours per week with a flexible schedule. The internship will be for a fixed period of time and is designed to provide the intern with skills and training that may be applicable to working in a nonprofit research environment or in other research-based organizations.
Please send a resume and cover letter in PDF form to jpomrenke@sabr.org by 5:00 p.m. MST Monday, August 30, 2021.
---
In 2022, SABR's Negro Leagues Research Committee will host the SABR Jerry Malloy Negro League Conference, which will be held on June 2-4, 2022, in Birmingham, Alabama. In addition to two days of research presentations and player/author panels, attendees will also enjoy special presentations about local black baseball and a baseball game with the Birmingham Barons.
This interdisciplinary conference welcomes proposals for oral and poster presentations from all research fields. Previous presenters have included college faculty, public school teachers, graduate students, and independent scholars. Presentations may focus on any topic related to the Negro League centennial, black baseball in Birmingham, or other related topics, especially the Negro Southern League. Some possibilities include: Rube Foster; the 1920 season; the formation of the NSL, the formation of the NNL, the original eight teams, and so much more.
Please email your proposal as a Word attachment to Dr. Leslie Heaphy at Lheaphy@kent.edu before March 1, 2022.
Click here to read the full announcement at SABR.org.
---
The 1921 season was a pivotal one in baseball history. SABR's Century Committee invites you to join us on a journey back in time to learn more about baseball during the Jazz Age one hundred years ago with our 1921 Century Project, featuring stories, games, and highlights with contributions from more than 70 SABR members.
Led by Babe Ruth's record-setting 59 home runs, the New York Yankees began establishing a dynasty that would span most of the twentieth century by winning their first American League pennant, setting up an epic all-New York City matchup in the World Series with the rival Giants of John McGraw. The Negro National League celebrated its second season of play in 1921, led by stars like Triple Crown winner Oscar Charleston and two-way phenom Bullet Rogan. And baseball at all levels saw a growing trend toward home run-happy offenses as the game entered the Lively Ball Era.
The sport also became more widely accessible in the early 1920s to fans who were able to follow along from their homes by tuning in to games on the radio. Finally, American culture still reverberates with the ruling made by baseball's newly hired commissioner, Kenesaw Mountain Landis, banning eight disgraced Black Sox players for life after they were caught fixing the 1919 World Series.
---
Add a new baseball book to your collection from the SABR Digital Library:
When the Monarchs Reigned: Kansas City's 1942 Negro League Champions
Edited by Frederick C. Bush and Bill Nowlin
Associate editors: Carl Riechers and Len Levin
ISBN (ebook): 978-1-9701-5952-3, $9.99
ISBN (paperback): 978-1-9701-5953-0, $29.95
8.5″ x 11″, 268 pages
Click here to read the full description of this book at SABR.org.
SABR members, get this e-book for FREE!
Having trouble downloading our e-books? To view PDF files on your computer, click here to download the free Adobe Reader software. Having trouble downloading e-books to your Kindle, Nook, Sony Reader or iPad? Click here for additional help.
---
SABR chapters and committees are encouraged to set up virtual meetings to stay engaged with our members throughout the world at SABR.org, as part of our Stay Home With SABR initiative to assist in limiting the spread of the COVID-19 coronavirus pandemic.
Can't-Miss Event: SABR's Buck O'Neil/North Florida Chapter in Tallahassee, Florida, will hold a virtual meeting at 7:00 p.m. EDT on Wednesday, September 1. All SABR members are invited to attend. We'll hear from author Clayton Trutor (SABR's Vermont chapter chairman) on his upcoming new book,

Loserville: How Professional Sports Remade Atlanta — and How Atlanta Remade Professional Sports

. We'll also hear from Chuck Rosciam on baseball catchers. To RSVP for this Zoom meeting, please contact Matt Keelean.
Video Replays: This week, we heard from former Seattle Mariners All-Star Ruppert Jones and a 100th anniversary panel on the Black Sox Scandal trial with Sharon Hamilton, Bill Lamb, Dan Levitt, Jacob Pomrenke, and Willie Steele. Click here to view more video replays of virtual SABR events.
Here are some more upcoming virtual events you can attend online; check the Events Calendar for complete details:
August 28: Mathewson-Plank (PA) Chapter meeting (3:00 p.m. EDT)
August 29: Baltimore Babe Ruth (MD) Chapter meeting (7:00 p.m. EDT)
September 1: Buck O'Neil/North Florida Chapter meeting with Clayton Trutor and Chuck Rosciam (7:00 p.m. EDT)
September 1: Baltimore Babe Ruth Chapter meeting with Jim Cryns (8:00 p.m. EDT)
September 4: Talkin' Baseball: Steve Steinberg (9:00 a.m. EDT)
In addition, the following events will be held in person:
August 28: Hot Springs Baseball Weekend (Hot Springs, AR)
September 4: SABR Night with the Scranton/Wilkes-Barre RailRiders (Moosic, PA)
Find more upcoming SABR meetings on our Events Calendar page.
---
Jackson Glenn of Dallas Baptist University has been chosen as the winner of the 28th Howard Green SABR Metroplex Collegiate Player of the Year Award, while A.J. Liu of the University of Dallas was honored with the ninth annual SABR Metroplex Carroll Beringer Award College Division Player of the Year Award by SABR's Ernie Banks-Bobby Bragan DFW Chapter.
The prestigious college baseball awards honor the memory of Green, the local SABR chapter's longtime president, and Beringer, a former major-league pitching coach who was a great supporter of college baseball in the area.
Click here to read the full announcement at SABR.org.
---
Baseball fans, tune in this season to SABRcast with Rob Neyer, a weekly podcast hosted by award-winning author and longtime SABR member Rob Neyer.
Episode #125 on Monday, August 23 featured Dave Parker and Dave Jordan, co-authors of Cobra: A Life of Baseball and Brotherhood. Parker is a former National League Most Valuable Player and two-time batting champion. He played nineteen seasons in the major leagues, was a seven-time All-Star, and won three Gold Gloves and three Silver Slugger Awards. He was the 1979 All-Star MVP, played on two World Series champion teams, and was the first million-dollar-per-year player. He currently lives in Ohio, where he has created the Dave Parker 39 Foundation, an organization focused on finding a cure for Parkinson's disease. Jordan is a writer and filmmaker living in New Jersey. He founded Instream Sports, the first athlete-author writing platform. He has written for Sporting News, SB Nation, and the Hardball Times, and he is the coauthor (with John D'Acquisto) of Fastball John.
Visit SABR.org/sabrcast to listen to the full episode.
Subscribe to SABRcast on your favorite podcast networks, including Apple Podcasts, Amazon Music, Spotify, or Stitcher, and listen to each episode as soon as it's released on Mondays. To learn more, visit SABR.org/sabrcast.
---
Following a recommendation from SABR's Negro Leagues Task Force, SABR has licensed biographical data for more than 3,000 major-league players from the Seamheads.com Negro Leagues Database and added new player pages to the SABR BioProject. More than 250 completed Negro League biographies can be found online at the BioProject now. If you are interested in writing up a biography for any unassigned Negro League player, click here to get involved.
Seven new biographies were posted this week as part of the SABR Baseball Biography Project. Here are the new bios published this week:
All new biographies can be found here: SABR.org/bioproject
Find any SABR biography: You can visit sabr.org/bioproject to search for any player — or manager, executive, scout, spouse, broadcaster, or umpire — who appears in the SABR BioProject. In addition, we have pages for Ballparks, Broadcasters, Executives, Games, Managers, Scouts, Spouses, Umpires, Writers, people who were Famous Outside Baseball, and a lot more.
---
Fifteen new game stories were posted this week as part of the SABR Games Project. Here are the new game stories:
New Games Project stories can be found at SABR.org/gamesproject.
Get involved: Have memories of a game you attended? Or a game you watched that caught your interest? Write about it! Writing for the Games Project is an easy way to get involved as a SABR member. Find out how by reading the Games Project FAQs section or checking out the Authors' Guidelines. We have editors and fact checkers who are willing to help you write your first article.
---
Behind the Numbers: Baseball SABR Style on SiriusXM, a radio show hosted by former SABR Board President Vince Gennaro, is back at a new time for the regular season. Listen to new episodes at 8:00-9:00 p.m. ET on Saturdays on MLB Network Radio.
You can also listen to archives of recent episodes on-demand on the SiriusXM Internet Radio app.
Behind the Numbers: Baseball SABR Style on SiriusXM focuses on examining and interpreting the statistical analysis that plays a critical role in baseball today. It airs weekly throughout the year on MLB Network Radio, available to subscribers nationwide on XM channel 89, Sirius channel 209, and on the SiriusXM Internet Radio App.
---
Here are some major headlines from recent weeks that we don't want you to miss:
All previous editions of This Week in SABR can be found here: SABR.org/this-week-in-sabr-archives.
---
We'd like to welcome all of our new SABR members who have joined this week. You can find all Members-Only resources at members.sabr.org and the Membership Handbook can be downloaded here.
Please give these new members a warm welcome and help them make the most of their membership by giving them the opportunity to get involved in their local chapter or a research committee.
You can find contact information for any SABR member in the online Membership Directory.
| Name | Hometown |   |   | Name | Hometown |
| --- | --- | --- | --- | --- | --- |
| Courtney Baker | Scottsdale, AZ | | | Bill Kabaker | Los Angeles, CA |
| Kianey Carter | Gilbert, AZ | | | Tom Orr | Ballwin, MO |
| Jason Clagg | Fort Wayne, IN | | | Adam Rosenbaum | Williamsville, NY |
| Gus Conroy | Spring, TX | | | Heather-Rose Ryan | Intervale, NH |
| Anton Dahbura | Hagerstown, MD | | | Robert Sebring | Cogan Station, PA |
| Eric Ferguson | Syracuse, NY | | | Tristan Smith | Missouri City, TX |
| Ryne Gery | Tucson, AZ | | | Marty Sullivan | Little Rock, AR |
| Frank Guridy | New York, NY | | | Wes Tervo | Flanders, NJ |
| Mike Hoffmann | Branchville, NJ | | | Matthew Ward | Castle Rock, CO |
| Chi Ibekwe | Bentonville, AR | | | | |
---
Here are the new research committee updates this week:
Find all SABR research committee newsletters at SABR.org/research/committees.
---
Here are the new regional chapter and chartered community updates this week:
Visit SABR.org/chapters for more information on SABR regional chapters.
---
Here are some recent articles published by and about SABR members:
Please note: Some articles may require a separate subscription to view online. SABR does not endorse, and is not responsible or liable for, any content that appears on a third-party website.
---
This Week in SABR is compiled by Jacob Pomrenke. If you would like us to include an upcoming event, article or any other information in "This Week in SABR," e-mail jpomrenke@sabr.org.
Have trouble reading this e-mail? Click here to view this week's newsletter on the web.
Are you receiving our e-mails? "This Week in SABR" goes out by e-mail to all members on Friday afternoons. If they're not showing up, try adding "sabr.notes@sabr.org" to your contact list to ensure they show up in your inbox (and not the spam folder.)
---
Originally published: August 27, 2021. Last Updated: August 27, 2021.
https://sabr.org/wp-content/uploads/2020/06/SABR-LatestNews-TWIS-2016.jpg
250
847
sabr
/wp-content/uploads/2020/02/sabr_logo.png
sabr
2021-08-27 14:27:04
2021-08-27 14:55:49
This Week in SABR: August 27, 2021