This Week in SABR: April 1, 2022
Welcome to "This Week in SABR!" Click here to view this week's newsletter on the web. Here's what we've been up to as of April 1, 2022:
---
The SABR Virtual Analytics Conference, presented by Major League Baseball and Rawlings, was held over four days in online sessions from March 17-20, 2022. We brought together the top minds in the baseball analytics community to discuss, debate, and share insightful ways to analyze and examine the great game of baseball.
The Virtual Analytics Conference schedule consisted of research presentations and guest speakers from throughout the baseball analytics community, career development sessions led by experienced sports professionals, and industry networking opportunities — all available online for any aspiring front office executive or baseball fan to attend from the comfort of home. Students had opportunities for skill acquisition and development, including sessions on how to work with baseball-related data sets as well as databasing and SQL. Student registration included a one-year SABR membership ($25 value) and a complimentary Rapsodo certification course ($395 value).
For more coverage from the 2022 SABR Virtual Analytics Conference, visit SABR.org/analytics.
---
Join us each month for SABR's Ballpark Figures, a new interview series hosted by award-winning writer Shakeia Taylor. The virtual Zoom event is free and open to all active SABR members.
At 8:00 p.m. EDT on Tuesday, April 5 — please note a change from the original date, due to Opening Day — we'll hear from Marc Normandin, who currently writes on baseball's labor issues and more at MarcNormandin.com. His writing has also appeared at Defector, Baseball Prospectus, SB Nation, and other publications. He also writes a regular newsletter on retro video games.
Visit SABR.org/ballpark-figures to learn more or to watch replays of past episodes.
---
Add a new baseball book to your collection from the SABR Digital Library:
Metropolitan Stadium: Memorable Games at Minnesota's Diamond on the Prairie
Edited by Stew Thornley
Associate editors Len Levin, Bill Nowlin, and Carl Riechers
ISBN (ebook): 978-1-970159-67-7, $9.99
ISBN (paperback): 978-1-970159-68-4, $34.95
8.5″ x 11″, 287 pages
Metropolitan Stadium was right on time. It wasn't built too early, using a cantilever construction that eliminated the need for posts between decks. It wasn't built too late, staying ahead of the much-maligned "cookie cutter" multi-purpose stadiums of the 1960s.
The Met followed the trend of other post-war stadiums, sprouting in open areas that were well-served by highways and surrounded by plenty of parking. It became apparent to Minneapolis business and civic leaders that a new stadium would be needed to join the other cities luring major-league baseball to their areas. By the time the Met opened in 1956, the first wave of shifting teams had passed, and Minnesota was snubbed by the New York Giants. The parent team of the minor-league Minneapolis Millers — the stadium's first tenant — the Giants bypassed Minnesota by switching coasts completely. Eventually, expansion came to the majors and with it the relocation of the Washington Senators, rechristened the Twins.
Ultimately, Met Stadium served the Millers for five years and the Minnesota Twins for 21. In this book, 45 different authors chronicle the significant, memorable, and unusual games that took place in a ballpark that grew out of a cornfield in a southern suburb of Minneapolis. Outdoor baseball in Minnesota often meant postponements and delays because of rain, snow, and even a tornado. (A list of postponements of games for the Millers and Twins is one of the features in this book.) But delays were caused by other reasons, including a bomb threat and a drunk fan climbing the foul pole, and those games are also covered in these pages, as well as memorable performances on the field from players such as Jim Kaat, Harmon Killebrew, Rod Carew, and Bert Blyleven, as well as Cesar Tovar, Camilo Pascual, Tony Oliva, Bob Allison and many more.
Contributors include: Rich Arpi, Nathan Bierma, Thomas J. Brown Jr., Frederick "Rick" Bush, Ralph Caola, Alan Cohen, Richard Cuicchi, Greg Erion, T.S. Flynn, Brian Frank, Gordon J. Gattie, Steve Ginader, Gene Gomes, Bruce Harris, Tom Hawthorn, Paul Hofmann, Mike Huber, Sarah Johnson, Norm King, Dave Lande, Len Levin, Dan Levitt, Mike Lynch, Jim McKernon, Tom Merrick, Dave Mona, Chad Moody, Bill Nowlin, Joe O'Connell, Tim Otto, J.G. Preston, Carl Riechers, Joel Rippel, Bill Schneider, Peter Seidel, Andrew Sharp, Doug Skipper, Steve Smith, Mark S. Sternman, Bob Tholkes, Stew Thornley, Bob Webster, Steve West, Gregory H. Wolf, Bob Wood, Brian Wright, and Dana Yost.
SABR members, get this e-book for FREE!
Having trouble downloading our e-books? To view PDF files on your computer, click here to download the free Adobe Reader software. Having trouble downloading e-books to your Kindle, Nook, Sony Reader or iPad? Click here for additional help.
Visit SABR.org/ebooks to find more free e-books or save 50% off the paperback editions from the SABR Digital Library.
---
SABR's 50th Annual Convention will take place on August 17-21, 2022, in Baltimore, and we are beyond thrilled to celebrate with you in person. Registration for SABR 50 and hotel accommodations at the Hyatt Regency Baltimore Inner Harbor is now available at SABR.org/convention.
This is an event well worth the wait, and we already have an All-Star lineup of featured speakers and exciting events planned, including:
Keynote address by Tim Kurkjian, winner of the BBWAA's 2022 Career Excellence Award
Opening Remarks by Sig Mejdal, Vice President and Assistant General Manager, Analytics, Baltimore Orioles
Oriole Park at Camden Yards panel with Bill Stetka (Orioles Team Historian), Greg Bader (Orioles Senior Vice President, Administration & Experience), and Joe Spear (founder of Populous)
Women in Leadership panel with Orioles executives Eve Rosenbaum (Director, Baseball Development), Nicole Sherry (Director, Field Operations), Jennifer Grondahl (Senior Vice President, Community Development & Communications), and Lisa Tolson (Senior Vice President, Human Resources)
Baltimore Orioles vs. Boston Red Sox game on Friday, August 19
Of course, there is a lot more on the way — innovative panel discussions, ground-breaking research presentations, and more opportunities to make and renew cherished baseball friendships. We hope to see you this summer in Baltimore!
Visit SABR.org/convention to learn more.
---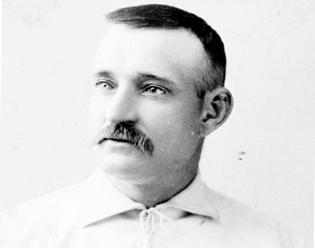 SABR's Nineteenth Century Committee will host the Southern New England 19cBB Interdisciplinary Symposium on Saturday, November 12, 2022, at Rhode Island College in Providence, Rhode Island. All baseball fans are invited to attend. Registration details will be available at SABR.org soon.
This day-long symposium is a collaboration between SABR's Nineteenth Century Committee, the Southern New England Lajoie-Start Chapter, and RIC's Department of History. Our guest speakers are expected to include:
Ed Achorn, author of Fifty-Nine in '84: Old Hoss Radbourn, Barehanded Baseball, and the Greatest Season a Pitcher Ever Had
Robert Cvornyek, Professor Emeritus of History, Rhode Island College
Howard Chudacoff, American History Professor, Brown University
Morgan Grefe, Executive Director, Rhode Island Historical Society
Elizabeth Williams, Curator of Decorative Arts, RISD Museum
Lauren Tuiskula, "Frank Bancroft and the Baseball Legacy of The Blackstone Valley"
Rick Harris, "19th Century Rhode Island Ballparks"
A Continental breakfast, luncheon, and refreshments will be included in the registration price. Stay tuned for more details!
---
Early registration is now open for SABR's annual Jerry Malloy Negro League Conference, which will be held on June 2-4, 2022, at the Sheraton Birmingham Hotel in Birmingham, Alabama. All baseball fans are welcome to attend.
The full schedule for the 2022 Malloy Conference has now been posted online; click here to view the daily panels, presentations, and historic site tours.
Hosted by SABR's Negro Leagues Committee, the Jerry Malloy Negro League Conference promotes activities to enhance scholarly, educational, and literary objectives. Since 1998, the event has been the only symposium dedicated exclusively to the examination and promotion of Black baseball history. The conference is open to baseball and history fans of all ages.
Visit SABR.org/malloy to learn more.
---
SABR and the International Women's Baseball Center have announced a call for papers for the fourth annual SABR/IWBC Women in Baseball Conference, scheduled for September 16-18, 2022, at Rockford University in Rockford, Illinois.
This year's conference theme is "Title IX and Women's Baseball: Where We've Been, Where We Are and Where We're Headed." Topics can focus on anniversaries such as: Title IX (50th), Marie Pepe (50th), umpires (Bernice Gera 50th), A League of Their Own (30th), the Colorado Silver Bullets (25th anniversary of final season); or any other ideas related to women's baseball are welcome for individual oral and poster presentations.
Please submit abstracts of approximately 200 words, along with contact information and a short biography, by June 27, 2022, to Leslie Heaphy at Lheaphy@kent.edu.
---
It's time to get SABR Certified! The first course in the new SABR Analytics Certification program — Conversational Analytics and Critical Thinking in Baseball — is available online now.
The SABR Analytics Certification program is an online, on-demand curriculum offering professional development and learning opportunities for those interested in elevating their skills and knowledge relating to baseball analytics. The curriculum was developed by current baseball professionals, including employees of Major League Baseball and its clubs.
SABR members get a significant discount on this Analytics Certification course registration, saving $55 off the regular price.
Visit SABR.org/analytics/certification to sign up today or learn more.
---
SABR chapters and committees are encouraged to set up virtual meetings to stay engaged with our members throughout the world at SABR.org, as part of our Stay Home With SABR initiative to assist in limiting the spread of the COVID-19 coronavirus pandemic.
Can't-Miss Event:

SABR's Jack Graney Chapter in Cleveland, Ohio, will hold a virtual Zoom meeting at 7:30 p.m. EDT on Monday, April 4. All baseball fans are welcome to attend. Please join us to hear from Cleveland Guardians reporters

Zack Meisel of The Athletic and Mandy Bell of MLB.com, along with Wall Street Journal national baseball writer Jared Diamond. Click here to r

egister in advance for this Zoom meeting.

Video Replays: This week, we heard from filmmaker Gaspar Gonzalez (A Long Way from Home), and authors Craig Calcaterra (Rethinking Fandom) and Jeremy Beer (Oscar Charleston). Click here to view more video replays of virtual SABR events.
Here are some more upcoming virtual events you can attend online; check the Events Calendar for complete details:
April 2: Talkin' Baseball with Sam McDowell and Martin Gitlin (9:00 a.m. EDT)
April 2: Hanlan's Point (ON) Chapter meeting with Brian "Chip" Martin (1:00 p.m. EDT)
April 4: NYPL: Strike Out! The Baseball Work Stoppages of 1972 and 2022 with Tim Britton and Evan Drellich (7:00 p.m. EDT)
April 4: Jack Graney (OH) Chapter meeting with Zack Meisel, Mandy Bell, and Jared Diamond (7:30 p.m. EDT)
April 5: Ballpark Figures with Shakeia Taylor and Marc Normandin (8:00 p.m. EDT)
April 6: Baltimore Babe Ruth Chapter meeting with Tony Dahbura (7:00 p.m. EDT)
In addition, the following events will be held in person:
April 2: Halsey Hall Chapter book club meeting (Minneapolis, MN)
April 6: Buck O'Neil/North Florida Chapter meeting (Tallahassee, FL)
April 6: Bob Broeg St. Louis Chapter fellowship meeting (St. Louis, MO)
Find more upcoming SABR meetings on our Events Calendar page.
---
Baseball fans, tune in this season to SABRcast with Rob Neyer, a weekly podcast hosted by award-winning author and longtime SABR member Rob Neyer.
Episode #155 on Monday, March 28 featured Dale Scott, the first openly gay major-league umpire and the author (with Rob Neyer) of The Umpire is Out: Calling the Game and Living My True Self. Dale's career as a professional baseball umpire spanned nearly four decades, including 33 years working in Major League Baseball from 1985 to 2017. He worked exactly 1,000 major-league games behind the plate, and his career included three World Series assignments, three All-Star Games, six League Championship Series, and 12 Division Series. An Oregon native, Dale lives in Portland with his husband, Michael, and their yellow Lab, Wylie.
Visit SABR.org/sabrcast to listen to the full episode.
Subscribe to SABRcast on your favorite podcast networks, including Apple Podcasts, Amazon Music, Spotify, or Stitcher, and listen to each episode as soon as it's released on Mondays. To learn more, visit SABR.org/sabrcast.
---
Six new biographies were posted this week as part of the SABR Baseball Biography Project. Here are the new bios published this week:
All new biographies can be found here: SABR.org/bioproject
Find any SABR biography: You can visit sabr.org/bioproject to search for any player — or manager, executive, scout, spouse, broadcaster, or umpire — who appears in the SABR BioProject. In addition, we have pages for Ballparks, Broadcasters, Executives, Games, Managers, Scouts, Spouses, Umpires, Writers, people who were Famous Outside Baseball, and a lot more.
---
Twenty-one new game stories were posted this week as part of the SABR Games Project, including a selection from SABR's A Palace in the Nation's Capital: Griffith Stadium, Home of the Washington Senators. Here are the new game stories:
New Games Project stories can be found at SABR.org/gamesproject.
Get involved: Have memories of a game you attended? Or a game you watched that caught your interest? Write about it! Writing for the Games Project is an easy way to get involved as a SABR member. Find out how by reading the Games Project FAQs section or checking out the Authors' Guidelines. We have editors and fact checkers who are willing to help you write your first article.
---
Behind the Numbers: Baseball SABR Style on SiriusXM, a radio show hosted by former SABR Board President Vince Gennaro, is back at a new time. Listen to new episodes at 4:00-5:00 p.m. ET on Saturdays on MLB Network Radio.
You can also listen to archives of recent episodes on-demand on the SiriusXM Internet Radio app.
Behind the Numbers: Baseball SABR Style on SiriusXM focuses on examining and interpreting the statistical analysis that plays a critical role in baseball today. It airs weekly throughout the year on MLB Network Radio, available to subscribers nationwide on XM channel 89, Sirius channel 209, and on the SiriusXM Internet Radio App.
---
Here are some major headlines from recent weeks that we don't want you to miss:
All previous editions of This Week in SABR can be found here: SABR.org/this-week-in-sabr-archives.
---
We'd like to welcome all of our new SABR members who have joined this week. You can find all Members-Only resources at members.sabr.org and the Membership Handbook can be downloaded here.
Please give these new members a warm welcome and help them make the most of their membership by giving them the opportunity to get involved in their local chapter or a research committee.
You can find contact information for any SABR member in the online Membership Directory.
| Name | Hometown |   |   | Name | Hometown |
| --- | --- | --- | --- | --- | --- |
| Alex Harvey | Portage, WI | | | Jake Materna | Goodyear, AZ |
| Chris Helfrich | Orlando, FL | | | David Mitchell | Los Osos, CA |
| Jonathan Jordan | Des Plaines, IL | | | Chris Moody | Florence, SC |
| Neal Karlen | Minneapolis, MN | | | Frank Santarpia | Staten Island, NY |
| Signe Knutson | Albany, NY | | | Courtney Semkewyc | Minnesott Beach, NC |
| Robert Leitzen | Chicago, IL | | | James Smith | Bethel, CT |
| Annie Lindsay | Richland, MI | | | Jordan Swanson | Calgary, AB |
| John Lorah | San Diego, CA | | | | |
---
Here are the new research committee updates this week:
Find all SABR research committee newsletters at SABR.org/research/committees.
---
Here are the new regional chapter and chartered community updates this week:
Click here for more information on SABR regional chapters. Click here to learn more about SABR chartered communities.

---
Here are some recent articles published by and about SABR members:
Please note: Some articles may require a separate subscription to view online. SABR does not endorse, and is not responsible or liable for, any content that appears on a third-party website.
---
This Week in SABR is compiled by Jacob Pomrenke. If you would like us to include an upcoming event, article or any other information in "This Week in SABR," e-mail jpomrenke@sabr.org.
Have trouble reading this e-mail? Click here to view this week's newsletter on the web.
Are you receiving our e-mails? "This Week in SABR" goes out by e-mail to all members on Friday afternoons. If they're not showing up, try adding "sabr.notes@sabr.org" to your contact list to ensure they show up in your inbox (and not the spam folder.)
---
Originally published: April 1, 2022. Last Updated: June 22, 2022.
https://sabr.org/wp-content/uploads/2020/06/SABR-LatestNews-TWIS-2016.jpg
250
847
sabr
/wp-content/uploads/2020/02/sabr_logo.png
sabr
2022-04-01 14:00:49
2022-06-22 21:39:42
This Week in SABR: April 1, 2022