This Week in SABR: November 24, 2021
Welcome to "This Week in SABR!" Click here to view this week's newsletter on the web. Please note: The SABR office will be closed for Thanksgiving on November 25-26. Here's what we've been up to as of November 24, 2021:
---
With the holiday season upon us and a historic 50th Anniversary year coming to a close, we want to thank you for your continuing support of SABR. Gifts from members like you make it possible to sustain and grow SABR into the future.
Thanks to two generous members, you have the opportunity to DOUBLE the impact of your donation on Giving Tuesday next week on November 30. Longtime SABR members Stew Thornley and Brenda Himrich, who have made significant contributions to the organization through research and leadership, will match all donations made on November 30 up to a grand total of $5,000.
"We've enjoyed SABR together for three decades. Through connecting locally here with the Halsey Hall Chapter in Minnesota, at conventions across the country, or virtual meetings with friends we have yet to meet in person, SABR has become part of our family. This community has done so much to share our collective passion for baseball with the world, and we hope you join us by contributing on Giving Tuesday." – Stew and Brenda
You can support SABR's Bring it Home Campaign by making a gift of at least $100 by December 31, 2021.
Visit SABR.org/donate/2021 to learn more.
---
Good news! The Fall 2021 edition of the Baseball Research Journal has been mailed out to all SABR members. This issue includes a special illustrated cover of Ball Four author and knuckleball pitcher Jim Bouton by SABR member Gary Cieradkowski.
Those of you who receive the print edition should find your BRJ arriving in the next two to four weeks. For digital subscribers, the e-book edition was delivered on Tuesday, November 9.
We hope you enjoy reading the Fall 2021 Baseball Research Journal!
---
If you have a friend or family member that would love SABR, now is the time to get them to join! For a limited time only, SABR is offering ONE FREE MONTH for new monthly memberships. It's the perfect chance to get the baseball fan in your life hooked on SABR.
We encourage you to direct any interested friends to SABR.org/freemonth to sign up today!
This promotion is valid for new standard, senior, and young professional monthly memberships only.
Visit SABR.org/freemonth to learn more.
---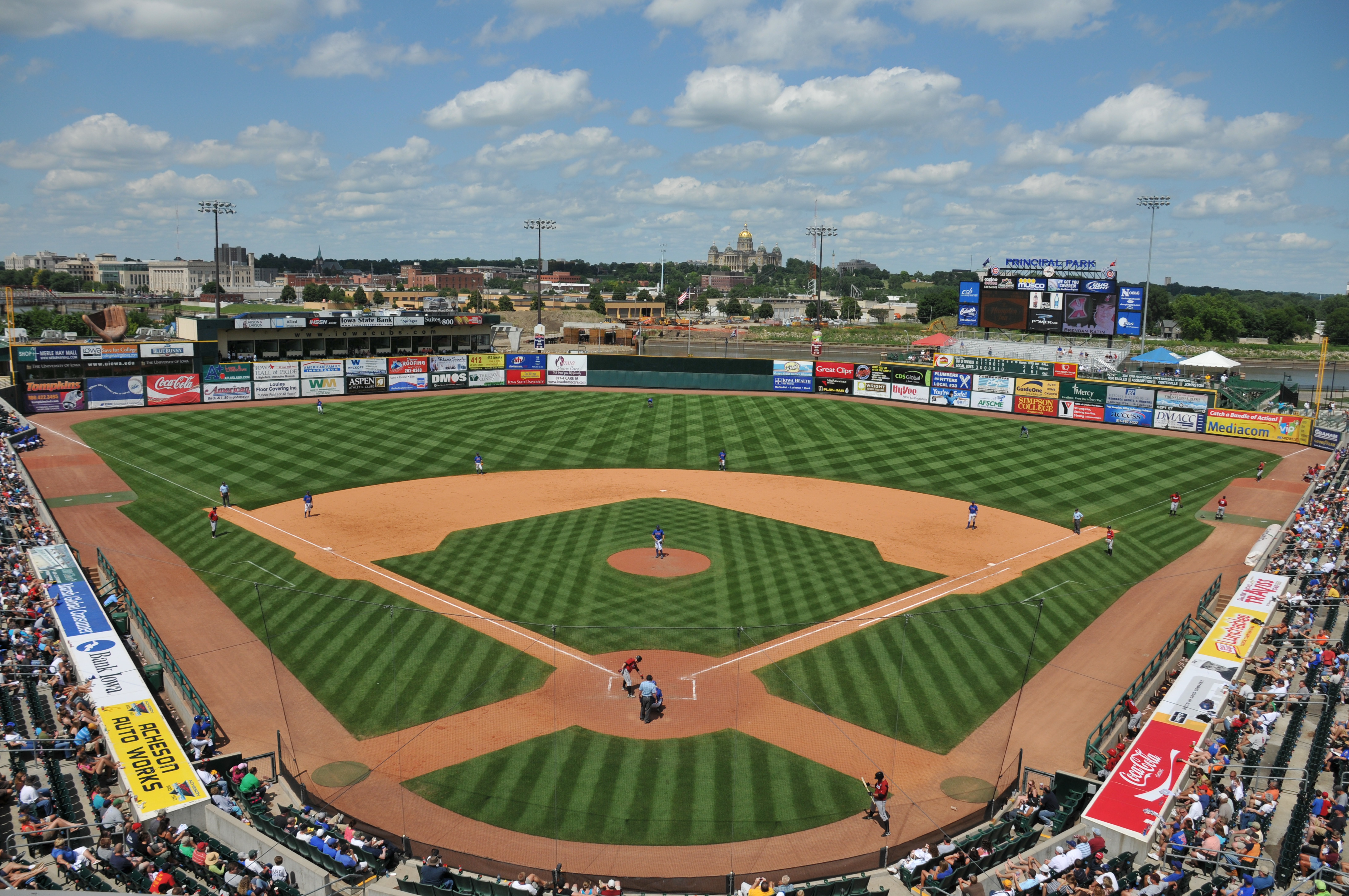 The summer 2022 issue of SABR's convention journal, The National Pastime, will have a theme of the Minor Leagues. Open to all topics relating to the minors, including both affiliated and unaffiliated leagues/teams. The history of minor league baseball parallels that of the majors, stretching back into the 19th century. Before major-league expansion, the only baseball west of St. Louis was minor-league ball.
We are seeking engaging, impeccably researched articles on any aspect of minor league baseball, including people, players, teams, stadiums, leagues, between-inning entertainment, championships, and more. Personal essays and interviews will also be considered alongside research papers, but their slots will be limited.
Please email an abstract or article topic description, along with expected word count length and information on how you plan to research the topic, with email subject line "TNP: Minor Leagues" to PubDir@sabr.org by Monday, December 6, 2021. First drafts will be due in February 2022, with final drafts needed by the end of April 2022.
Click here to read the full announcement at SABR.org.
---
Early registration is now open for the SABR Virtual Analytics Conference, which will be held over three days in online sessions from March 18-20, 2022. We'll bring together the top minds in the baseball analytics community to discuss, debate, and share insightful ways to analyze and examine the great game of baseball. Register today to join us!
Note: Should future conditions allow for a hybrid event, virtual registrations will be applicable toward in-person registration if desired.
The Virtual Analytics Conference schedule consists of research presentations and guest speakers from throughout the baseball analytics community, career development sessions led by experienced sports professionals, and industry networking opportunities — all available online for any aspiring front office executive or baseball fan to attend from the comfort of home. Students will have opportunities for skill acquisition and development, including sessions on how to work with baseball-related data sets as well as databasing and SQL.
Stay tuned for more information on speakers, panelists, and presenters soon! Visit SABR.org/analytics to learn more.
---
SABR and Sports Info Solutions are excited to announce the call for presentations for the SABR Virtual Analytics Conference, which will be held online on March 18-20, 2022.
Abstracts of proposed research presentations should be no more than 500 words in length, and must include the abstract's title, review of previous work on the subject, a summary of the research methodology and anticipated results, and the expected contribution to the field of baseball analytics offered by this work. Please send all abstracts to this e-mail address: analytics@sportsinfosolutions.com. Please clearly indicate whether you are submitting for the general track or for the student track of presentations.
The submission deadline for all 2022 SABR Analytics Conference presentation abstracts is 11:59 p.m. MST, Wednesday, November 24, 2021.
Click here for more information on the call for papers.
---
We're now seeking applications for a new full-time position based at the SABR office, located in the Walter Cronkite School of Journalism and Mass Communication at Arizona State University in downtown Phoenix.
The Membership Services Manager will lead SABR's membership service efforts, including new member on-boarding, member communications, and membership transactions. As our Membership Services Manager, you will be responsible for membership retention and helping chapters develop their membership. An integral part of ensuring the success of our baseball community, this position will help drive SABR's future growth and support the organization's vision.
Please send resume and cover letter to CEO Scott Bush at sbush@sabr.org. Applications will be accepted on a rolling basis until the position is filled.
Click here to read the full announcement at SABR.org.
---
The virtual SABR Brooklyn 19th Century Baseball Interdisciplinary Symposium was held on November 13-14, 2021. The two-day online symposium, hosted by the SABR Nineteenth Century Committee, was devoted to 19th-century baseball as it was played and evolved in Brooklyn.
Other guest speakers included keynote speaker Dr. Thomas J. Campanella, Associate Professor of Urban Studies and City Planning at Cornell University and Historian-in-Residence of the New York City Parks Department; John Thorn, MLB's Official Historian; a Panel Discussion on "Was Brooklyn the Actual Birthplace of Baseball?" featuring David Dyte, Tom Gilbert and Bill Ryczek; and Research Presentations by Ralph Carhart, Brian Sheehy, Tom Gilbert, and Justin Mckinney.
The 2021 Brooklyn 19th Century Baseball Interdisciplinary Symposium was the fifth in our city-specific series. It was a day of learning and fun, and an opportunity to exchange questions and comments among both presenters and symposium attendees. Previous symposiums were held in New York City (2014), Philadelphia (2016), Cleveland (2018), and Minneapolis (2019).
---
The full 2022 Baseball Hall of Fame ballot was released this week, and you can find all published SABR biographies of 2022 HOF candidates at the SABR BioProject. Visit the link below to read bios on Hall of Fame candidates, including first-time candidates David Ortiz, Alex Rodriguez, and Jake Peavy, along with Barry Bonds, Roger Clemens, Todd Helton, Scott Rolen, and more:
http://sabr.org/bioproj/category/demographic/2022-hall-of-fame-ballot/
As part of our BioProject Hall of Fame Ballot initiative, we are still seeking authors for all first-time players on this year's ballot, including Carl Crawford, Prince Fielder, Tim Lincecum, Joe Nathan, Jonathan Papelbon, A.J. Pierzynski, Jimmy Rollins, and Mark Teixeira. Ideally, we would like to have the bios written, edited, and fact-checked by January 2022 so we can post them on the BioProject website and on social media before the election announcements. Please contact bioassign@sabr.org if you are interested in writing about one of these players.
Find more SABR biographies at SABR.org/BioProject.
---
Please mark your calendars for Saturday, February 5, 2022, when we will hold our annual SABR Day celebration! SABR Day is a way for all baseball fans to come together, regardless of where they live, and talk about the game we all love.
We are planning an exciting 2-hour block of virtual, national SABR programming on Zoom from 8:00-10:00 p.m. EST on Thursday, February 3, so chapters are free to host their own events on February 5. Guest speakers and more details for the national programming on February 3 will be announced soon.
Regional chapters are also encouraged to plan their own SABR Day events (virtually or in person, where it's safe to do so) throughout the months of January or February to celebrate the start of a new baseball season.
Chapter leaders, please email Jacob Pomrenke as you finalize your SABR Day plans so we can update our comprehensive schedule of events, which will be posted online at SABR.org/sabrday.
---
Add a new baseball book to your collection from the SABR Digital Library:
Baltimore Baseball
Edited by Bill Nowlin
Associate editors: Carl Riechers and Len Levin
ISBN (ebook): 978-1-9701-5954-7, $9.99
ISBN (paperback): 978-1-9701-5955-4, $32.95
8.5″ x 11″, 293 pages
Click here to read the full description of this book at SABR.org.
SABR members, get this e-book for FREE!
Having trouble downloading our e-books? To view PDF files on your computer, click here to download the free Adobe Reader software. Having trouble downloading e-books to your Kindle, Nook, Sony Reader or iPad? Click here for additional help.
---
SABR's 50th year has been a historic one. We have commemorated our history and looked forward to our shared vision of the organization's future. As 2021 comes to a close, we need your support to BRING IT HOME and ensure that vision turns into a reality.
Gifts from members like you are integral to SABR's existence and we are hopeful you will consider a donation to sustain and grow our wonderful baseball community.
You can support SABR's Bring it Home Campaign by making a gift of at least $100 by December 31, 2021. We will use your best gift of $100, $300, $500, or $1,000 to boost initiatives in several key areas of SABR's mission:
Research: continued support for groundbreaking baseball-related research, books, articles, and new member resources
Scholarship: furthering the reach and impact of SABR's world-class committees, chapters, and conferences
Preservation: committing to preserve, honor, and commemorate baseball history
Future of the Game: improving SABR's ability to engage with a younger and more diverse constituency, including high school and college students, through baseball research
Visit SABR.org/donate/2021 to learn more.
---
SABR chapters and committees are encouraged to set up virtual meetings to stay engaged with our members throughout the world at SABR.org, as part of our Stay Home With SABR initiative to assist in limiting the spread of the COVID-19 coronavirus pandemic.
Can't-Miss Event: SABR's Banks-Bragan DFW Chapter in Texas will hold a virtual Zoom meeting at 7:00 p.m. CST on Tuesday, November 30. All SABR members are invited to attend. We'll hear from broadcaster and former major-leaguer Tom Grieve, along with author and longtime Houston Astros broadcaster Bill Brown, and author Jack Bales, who has written a fascinating book called The Chicago Cub Shot for Love. For more information, or to RSVP for this meeting, please contact C. Paul Rogers III.
Video Replays: This week, we posted video highlights from the SABR Brooklyn 19th Century Interdisciplinary Symposium. Click here to view more video replays of virtual SABR events.
Here are some more upcoming virtual events you can attend online; check the Events Calendar for complete details:
November 28: Baltimore Babe Ruth Chapter meeting (7:00 p.m. EST)
November 30: Casey Stengel (NYC) Chapter meeting with Dan Joseph (7:30 p.m. EST)
November 30: Banks-Bragan DFW Chapter meeting with Tom Grieve, Bill Brown, and Jack Bales (7:00 p.m. CST)
December 1: Baltimore Babe Ruth Chapter meeting with Adrienne Roberson (7:00 p.m. EST)
December 5: Luke Easter (NY) Chapter meeting with with Michael Haupert, Dan Levitt, and Jeff Katz (2:00 p.m. EST)
In addition, the following events will be held in person:
November 27: Lajoie-Start Chapter meeting (Greenville, RI)
Find more upcoming SABR meetings on our Events Calendar page.
---
Baseball fans, tune in this season to SABRcast with Rob Neyer, a weekly podcast hosted by award-winning author and longtime SABR member Rob Neyer.
Episode #138 on Monday, November 22 featured Perry Barber, a longtime professional umpire, author, and promoter of women in baseball. She was the inaugural winner of the SABR Dorothy Seymour Mills Lifetime Achievement Award in 2018 and was recently inducted into the New York State Baseball Hall of Fame. She has umpired at all levels of the game, including Major League Baseball's spring training and around the world to places such as Japan, Guam, Hong Kong, and the Caribbean. She is also a Jeopardy! champion, accomplished musician, and author. She also conducts umpire clinics, speaks about umpiring and women's baseball, and serves as a board member for the International Women's Baseball Center and an advisor for Baseball for All.
Visit SABR.org/sabrcast to listen to the full episode.
Subscribe to SABRcast on your favorite podcast networks, including Apple Podcasts, Amazon Music, Spotify, or Stitcher, and listen to each episode as soon as it's released on Mondays. To learn more, visit SABR.org/sabrcast.
---
Three new biographies were posted this week as part of the SABR Baseball Biography Project. Here are the new bios published this week:
All new biographies can be found here: SABR.org/bioproject
Find any SABR biography: You can visit sabr.org/bioproject to search for any player — or manager, executive, scout, spouse, broadcaster, or umpire — who appears in the SABR BioProject. In addition, we have pages for Ballparks, Broadcasters, Executives, Games, Managers, Scouts, Spouses, Umpires, Writers, people who were Famous Outside Baseball, and a lot more.
---
Eighteen new game stories were posted this week as part of the SABR Games Project, including more articles from our Digital Library book, Baseball's Biggest Blowout Games. Here are the new game stories:
New Games Project stories can be found at SABR.org/gamesproject.
Get involved: Have memories of a game you attended? Or a game you watched that caught your interest? Write about it! Writing for the Games Project is an easy way to get involved as a SABR member. Find out how by reading the Games Project FAQs section or checking out the Authors' Guidelines. We have editors and fact checkers who are willing to help you write your first article.
---
Behind the Numbers: Baseball SABR Style on SiriusXM, a radio show hosted by former SABR Board President Vince Gennaro, is back at a new time. Listen to new episodes at 4:00-5:00 p.m. ET on Saturdays on MLB Network Radio.
You can also listen to archives of recent episodes on-demand on the SiriusXM Internet Radio app.
Behind the Numbers: Baseball SABR Style on SiriusXM focuses on examining and interpreting the statistical analysis that plays a critical role in baseball today. It airs weekly throughout the year on MLB Network Radio, available to subscribers nationwide on XM channel 89, Sirius channel 209, and on the SiriusXM Internet Radio App.
---
Please note: Only ONE entry per nomination will be considered (do not submit multiple nominations for the same award). For more information on SABR Awards, click here.
---
Here are some major headlines from recent weeks that we don't want you to miss:
All previous editions of This Week in SABR can be found here: SABR.org/this-week-in-sabr-archives.
---
We'd like to welcome all of our new SABR members who have joined this week. You can find all Members-Only resources at members.sabr.org and the Membership Handbook can be downloaded here.
Please give these new members a warm welcome and help them make the most of their membership by giving them the opportunity to get involved in their local chapter or a research committee.
You can find contact information for any SABR member in the online Membership Directory.
| Name | Hometown |   |   | Name | Hometown |
| --- | --- | --- | --- | --- | --- |
| Samuel Anthony | Charlotte, NC | | | Doug Nielsen | Glendale Hts, IL |
| Michael Boyce | Barling, AR | | | Richard Puffer | Bear, DE |
| Michael Campos | Woodland, CA | | | James Ricci | Bristol, RI |
| Keith Collins | Meredith, NH | | | Mike Sinha | Hurst, TX |
| Bill Gluck | Flushing, NY | | | Timothy Spicer | Beersheba Springs, TN |
| Andrew Grimes | Haymarket, VA | | | Tom Swift | Minneapolis, MN |
| Zachary Houghtaling | Willoughby, OH | | | TJ Zarewicz | Pittsburgh, PA |
---
Here are the new research committee updates this week:
Find all SABR research committee newsletters at SABR.org/research/committees.
---
Here are the new regional chapter and chartered community updates this week:
Visit SABR.org/chapters for more information on SABR regional chapters.
---
Here are some recent articles published by and about SABR members:
Please note: Some articles may require a separate subscription to view online. SABR does not endorse, and is not responsible or liable for, any content that appears on a third-party website.
---
This Week in SABR is compiled by Jacob Pomrenke. If you would like us to include an upcoming event, article or any other information in "This Week in SABR," e-mail jpomrenke@sabr.org.
Have trouble reading this e-mail? Click here to view this week's newsletter on the web.
Are you receiving our e-mails? "This Week in SABR" goes out by e-mail to all members on Friday afternoons. If they're not showing up, try adding "sabr.notes@sabr.org" to your contact list to ensure they show up in your inbox (and not the spam folder.)
---
Originally published: November 24, 2021. Last Updated: November 24, 2021.
https://h2j7w4j4.stackpathcdn.com/wp-content/uploads/2020/06/SABR-LatestNews-TWIS-2016.jpg
250
847
sabr
/wp-content/uploads/2020/02/sabr_logo.png
sabr
2021-11-24 10:55:55
2021-11-24 10:55:55
This Week in SABR: November 24, 2021