This Week in SABR: November 13, 2020
Welcome to "This Week in SABR!" Click here to view this week's newsletter on the web. Here's what we've been up to as of November 13, 2020:
---
Left fielder Alex Gordon of the Kansas City Royals and third baseman Nolan Arenado of the Colorado Rockies won the 2020 Rawlings Platinum Glove Award, presented by SABR. The winners were unveiled on Friday, November 6 exclusively on MLB Network's Emmy Award-winning MLB Tonight.
This makes the fourth consecutive Rawlings Platinum Glove Award for Arenado and Gordon's second Platinum Glove Award since winning his first in 2014.
The Chicago Cubs and Cleveland Indians were also announced as the winners of the newly created 2020 Rawlings Gold Glove Team Award, based on their SABR Defensive Index rankings.
The Rawlings Platinum Glove Award winners were determined by combining votes based on an adjusted SABR Defensive Index™ for each of the nine Rawlings Gold Glove Award winners in each League and votes from baseball fans worldwide.
Click here to read the full announcement at SABR.org.
---
Early registration is now open for the SABR Virtual Analytics Conference, which will be held over four days in online sessions from March 11-14, 2021. We'll bring together the top minds in the baseball analytics community to discuss, debate, and share insightful ways to analyze and examine the great game of baseball. Register today to join us!
The Virtual Analytics Conference schedule will consist of research presentations and guest speakers from throughout the baseball analytics community, career development sessions led by experienced sports professionals, and industry networking opportunities — all available online for any aspiring front office executive or baseball fan to attend from the comfort of home. Students will have opportunities for skill acquisition and development, including sessions on how to work with baseball-related data sets as well as databasing and SQL.
Programming will run on Thursday and Friday evening from 6:30-9:00 p.m. Eastern, all day Saturday from 12:00-8:00 p.m. Eastern, and Sunday afternoon from 1:00-5:00 p.m. EDT.
Stay tuned for more details on guest speakers, panelists, and presenters! Visit SABR.org/analytics to learn more.
---
SABR and Baseball Info Solutions are excited to announce the call for presentations for the SABR Virtual Analytics Conference, which will be held online on March 11-14, 2021.
Abstracts of proposed research presentations should be no more than 500 words in length, and must include the abstract's title, review of previous work on the subject, a summary of the research methodology and anticipated results, and the expected contribution to the field of baseball analytics offered by this work. Please send all abstracts to this e-mail address: analytics@baseballinfosolutions.com. Please clearly indicate whether you are submitting for the general track or for the student track of presentations.
The submission deadline for all 2021 SABR Analytics Conference presentation abstracts is 11:59 p.m. MST on Wednesday, November 25, 2020.
Click here to read the full announcement at SABR.org.
---
With generous funding from The Anthony A. Yoseloff Foundation, Inc., SABR will award up to eight scholarships to high school and college students who wish to attend the SABR Virtual Analytics Conference on March 11-14, 2021. This scholarship will pay for all registration fees and expenses associated with the conference.
The objective of this scholarship fund is to encourage student engagement with baseball analytics, and to engender an active interest in baseball research and SABR. The Yoseloff scholarship is to assist young researchers who want to attend the SABR Virtual Analytics Conference and to introduce them to fellow SABR members and professionals within the baseball community. Through this fund, SABR hopes to inspire future baseball research, expose students to high-quality research and build the research capability of interested students.
Click here to read the full announcement at SABR.org.
---
Members like you are helping us turn our shared vision into a reality. As 2020 draws to a close, we hope you will renew and, if your means allow, even increase your support for SABR's mission.
You can join SABR's Golden Lineup by making a gift of at least $100 by December 31, 2020. We will use your best gift of $100, $250, $500, or $1,000 to bring more young people into the beautiful world of baseball; to publish groundbreaking books and articles; and to promote research, preservation, and scholarship.
All donors joining the Golden Lineup with a $100 gift or more will receive a copy of From Rube to Robinson, our anthology of research celebrating the centennial anniversary of the Negro Leagues.
Donors supporting SABR with a gift of $500 or more will also receive a miniature Rawlings Gold Glove Award replica and be entered to win the SABR Golden Ticket.
The winner of the SABR Golden Ticket will receive:
Lifetime membership to SABR
All expenses paid to a SABR conference of their choice
Attend the 2021 Rawlings Gold Glove Award Banquet in New York City
Visit SABR.org/donate/2020 to learn more.
---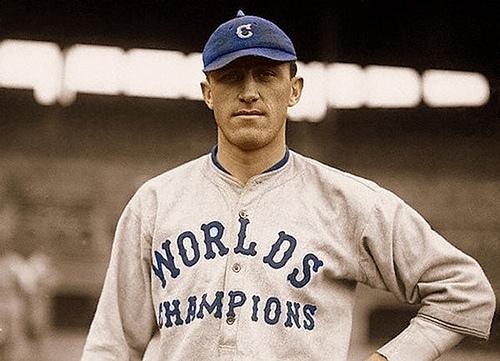 SABR's Century Committee will host a special panel discussion on the 100th anniversary of the 1920 World Series, which capped off a historic and scandalous baseball season, at 7:30 p.m. EST on Wednesday, November 18, 2020. All SABR members are invited to attend this free virtual event on Zoom.
Our guest speakers will include: Mike Sowell, author of The Pitch That Killed; Scott Longert, author of The Best They Could Be: How the Cleveland Indians became the Kings of Baseball, 1916-1920; Jeremy Feador, Cleveland Indians team historian; Jacob Pomrenke, chair of SABR's Black Sox Scandal committee; and moderator Sharon Hamilton, co-chair of SABR's Century Committee.
To learn more, or to RSVP for this meeting, please contact Joe Shaw.
---
SABR chapters and committees are encouraged to set up virtual meetings to stay engaged with our members throughout the world at SABR.org, as part of our Stay Home With SABR initiative to assist in limiting the spread of the COVID-19 coronavirus pandemic.
This week, we heard from Time For Expansion Baseball editor Maxwell Kates, Baseball's Biggest Blowout Games contributors Bill Nowlin, Paul Hofmann, Gary Belleville, Bill Enos, Diane MacLennan, Amanda Lane on the 1918 influenza pandemic, and Joanne Hulbert as part of the SABR Nineteenth Century Committee's monthly speaker Series.
Here are some more upcoming virtual events you can attend online; check the Events Calendar for complete details:
November 14: Hank Gowdy (Ohio) Chapter meeting with Leslie Heaphy (9:30 a.m. EST)
November 16: Larry Dierker (Houston) Chapter meeting with Mike Vance and C. Paul Rogers III (7:00 p.m. CST)
November 17: Bob Broeg St. Louis Chapter meeting with Brian Schwarze and Mark Saxon (5:15 p.m. CST)
November 18: Baltimore Babe Ruth Chapter meeting with Peter Coolbaugh (12:00 p.m. EST)
November 18: 1920 Season Centennial Panel Discussion with Mike Sowell, Scott Longert, Jeremy Feador, Jacob Pomrenke, and Sharon Hamilton (7:30 p.m. EST)
November 18: Gardner-Waterman Vermont Chapter meeting (7:30 p.m. EST)
November 19: Mathewson-Plank (Pa.) Chapter meeting (7:00 p.m. EST)
November 19: Larry Doby (S.C.) Chapter meeting with T.J. Shook (7:00 p.m. EST)
November 19: Magnolia (Georgia) Chapter meeting with Sam Wallace (7:30 p.m. EST)
November 21: Jack Graney Chapter book club meeting (10:00 a.m. EST)
November 21: Rogers Hornsby (Texas) Chapter meeting (1:00 p.m. CST)
November 23: Rocky Mountain Chapter meeting with Zack Rosenthal (1:00 p.m. MST)
November 24: Ken Keltner (Wis.) Chapter meeting with Tom Flanagan (7:00 p.m. CST)
Find more upcoming virtual meetings on our SABR Events Calendar page.
Click here to view replays of any SABR virtual event in 2020.
---
Periodically throughout the year, SABR.org publishes The SABR Bookshelf, a listing of new books that are received at the SABR office.
Click here to view The SABR Bookshelf listings for Fall 2020
Click on the link above for more detailed information on each of these books:
Baseball's Biggest Blowout Games, edited by Bill Nowlin
The Seasons of Buffalo Baseball, 1857-2020, edited by James H. Overfield
Negro Leaguers and the Hall of Fame: The Case for Inducting 24 Overlooked Ballplayers, by Steven R. Greenes
The Baltimore Black Sox: A Negro League History, 1913-1936, by Bernard McKenna
The New York Mets in Popular Culture, edited by David Krell
Eddie Cicotte: The Life and Career of the Banned Black Sox Pitcher, by David Fleitz
The Umpire was Blind! Controversial Calls by MLB's Men in Blue, by Jonathan Weeks
Boom and Bust in St. Louis: A Cardinals History, 1885 to the Present, by Jon David Cash
Invisible Men: Life in Baseball's Negro Leagues, by Donn Rogosin
Edgar: An Autobiography, by Edgar Martínez with Larry Stone
Mission 27: A New Boss, A New Ballpark, and One Last Win for the Yankees' Core Four, by Mark Feinsand and Bryan Hoch
Take Me Out To The Ballgame: Comical and Freakish Injuries We Cannot Make Up, by Dave Berger
Beyond Silence and Light: A Collection of Short Stories, by Kevin Trusty
Mascots in Baseball, by Norm Coleman
Home Plate: Henry Kimbro and Other Negro Leaguers of Nashville, Tennessee, by Harriet Kimbro Hamilton and Patrick Hamilton
Bolded names indicates that the author(s) is a SABR member. Click here for a list of publishers found in the SABR Bookshelf, along with their contact information.
To view previous listings in The SABR Bookshelf, click here.
---
We are pleased to announce the addition of 1926 Negro National League statistics to the award-winning Seamheads Negro Leagues Database.
Our newly audited and expanded statistics for the 1926 Negro National League includes fielding statistics, complete pitching statistics, batters' hit by pitch, and a handful of new games and corrections to the record.
While I don't think counting stats are, by themselves, a particularly good measure of the quality of Negro league ballplayers, it's worth noting this audit has produced a new single-season record for home runs by a player in games against Negro league opponents: 32 by Mule Suttles of the St. Louis Stars.
Next up: the 1945 Mexican League, 1924 ECL with fielding stats, 1939 NNL & NAL with fielding stats, further Cuban League seasons, and more.
— Gary Ashwill
Click here to read the full announcement at SABR.org.
---
The SABR office, housed at Arizona State University's Walter Cronkite School of Journalism and Mass Communication in Phoenix, Arizona, has been closed indefinitely due to the ongoing coronavirus (COVID-19) situation. Staff members will work remotely until it is advisable to resume normal operations on-site.
Please contact a member of the SABR staff by email or phone with any questions.
---
Baseball fans, tune in this season to SABRcast with Rob Neyer, a weekly podcast hosted by award-winning author and longtime SABR member Rob Neyer.
Episode #85 on Monday, November 9 featured Chris Dial, who serves on the SABR Defensive Committee that is charged with compiling SABR Defensive Index rankings for the Rawlings Gold Glove Awards and Platinum Glove Awards each year. Dial is the developer of Runs Effectively Defended, a batted-ball metric based on STATS Zone Rating, that is used in the formation of the SDI. He is also the president of SABR's Carolina Chapter, vice-chair of the Statistical Analysis Committee, founding writer at Baseball Think Factory, and he served on SABR's Board of Directors from 2014 to 2019.
Visit SABR.org/sabrcast to listen to the full episode.
Subscribe to SABRcast on your favorite podcast networks, including Apple Podcasts, Spotify, Stitcher, or Google Play, and listen to each episode as soon as it's released on Mondays. To learn more, visit SABR.org/sabrcast.
---
Six new biographies were posted this week as part of the SABR Baseball Biography Project. Here are the new bios published this week:
All new biographies can be found here: SABR.org/bioproject
Find any SABR biography: You can visit sabr.org/bioproject to search for any player — or manager, executive, scout, spouse, broadcaster, or umpire — who appears in the SABR BioProject. In addition, we have pages for Ballparks, Broadcasters, Executives, Games, Managers, Scouts, Spouses, Umpires, Writers, people who were Famous Outside Baseball, and a lot more.
Sign up to view Trello submission pipeline: Chief Editor Rory Costello has made the BioProject submission pipeline visible to project contributors using the signboard app Trello. If you would like to see the pipeline — to know where your story stands in the review process or how many articles we have in the system — e-mail Rory for an invitation to become an observer.
---
Six new game stories were posted this week as part of the SABR Games Project. Here are the new game stories:
In addition, the following stories from our SABR Digital Library book, The Base Ball Palace of the World: Comiskey Park, edited by Gregory H. Wolf, have also been posted online:
New Games Project stories can be found at SABR.org/gamesproject.
Get involved: Have memories of a game you attended? Or a game you watched that caught your interest? Write about it! Writing for the Games Project is an easy way to get involved as a SABR member. Find out how by reading the Games Project FAQs section or checking out the Authors' Guidelines. We have editors and fact checkers who are willing to help you write your first article.
---
Behind the Numbers: Baseball SABR Style on SiriusXM, a radio show hosted by former SABR Board President Vince Gennaro, is back at a new time. Listen to new episodes at 4:00-5:00 p.m. ET on Saturdays on MLB Network Radio.
You can also listen to archives of recent episodes on-demand on the SiriusXM Internet Radio app.
Behind the Numbers: Baseball SABR Style on SiriusXM focuses on examining and interpreting the statistical analysis that plays a critical role in baseball today. It airs weekly throughout the year on MLB Network Radio, available to subscribers nationwide on XM channel 89, Sirius channel 209, and on the SiriusXM Internet Radio App.
---
Please note: Only ONE entry per nomination will be considered (do not submit multiple nominations for the same award). For more information on SABR Awards, click here.
---
Here are some major headlines from recent weeks that we don't want you to miss:
All previous editions of This Week in SABR can be found here: https://sabr.org/content/this-week-in-sabr-archives.
---
We'd like to welcome all of our new SABR members who have joined this week. You can find all Members-Only resources at members.sabr.org and the Membership Handbook can be downloaded here.
Please give these new members a warm welcome and help them make the most of their membership by giving them the opportunity to get involved in their local chapter or a research committee.
You can find contact information for any SABR member in the online Membership Directory.
| Name | Hometown |   |   | Name | Hometown |
| --- | --- | --- | --- | --- | --- |
| Robert Brady | Davie, FL | | | Richard McCullough | Niles, OH |
| Ben Brown | Saco, ME | | | Sue Mitchell | St Johns, FL |
| Brandon Crockett | Warner Robins, GA | | | Jonathan Northall | Carbrook, AUS |
| Paul Debono | Cincinnati, OH | | | Chris O'Connor | Norwalk, CT |
| Scott Doughtie | San Rosa, CA | | | Gary Packan | Trophy Club, TX |
| Tom Fries | Bonita Springs, FL | | | Stephen Parker | Alexandria, VA |
| Douglas Griswold | Apex, NC | | | Ramon Perdomo | New York, NY |
| Blake Haboush | Syracuse, NY | | | Brian Radloff | West Seneca, NY |
| Terry Haines | Alexandria, VA | | | Adam Slivon | Parrish, FL |
| Eric Harney | Redding, CA | | | Jeffrey Smith | Maineville, OH |
| Chelsea Ladd | Paducah, KY | | | Alan Turnbull | Casstown, OH |
| Adam Lea | Caldwell, ID | | | Richard Wachtel | Vienna, VA |
| Stephen Liang | Vienna, VA | | | Lori Wallach | Travelers Rest, SC |
| Mitch Lord | Harleysville, PA | | | Ross Wentworth | Seattle, WA |
---
Here are the new research committee updates this week:
Find all SABR research committee newsletters at SABR.org/research/committees.
---
Here are the new regional chapter updates this week:
Visit SABR.org/chapters for more information on SABR regional chapters.
---
Scroll up to the top of this newsletter to learn more about the upcoming virtual events on the SABR calendar.
We strongly recommend that all SABR chapters follow CDC public health guidelines and your local/state government regulations when scheduling any in-person meetings and events.
Find details on all upcoming meetings on our SABR Events Calendar page.
---
Here are some recent articles published by and about SABR members:
Please note: Some articles may require a separate subscription to view online. SABR does not endorse, and is not responsible or liable for, any content that appears on a third-party website.
---
This Week in SABR is compiled by Jacob Pomrenke. If you would like us to include an upcoming event, article or any other information in "This Week in SABR," e-mail jpomrenke@sabr.org.
Have trouble reading this e-mail? Click here to view this week's newsletter on the web.
Are you receiving our e-mails? "This Week in SABR" goes out by e-mail to all members on Friday afternoons. If they're not showing up, try adding "sabr.notes@sabr.org" to your contact list to ensure they show up in your inbox (and not the spam folder.)
---
Originally published: November 13, 2020. Last Updated: November 13, 2020.
https://sabr.org/wp-content/uploads/2020/06/SABR-LatestNews-TWIS-2016.jpg
250
847
sabr
/wp-content/uploads/2020/02/sabr_logo.png
sabr
2020-11-13 13:51:32
2020-11-13 14:01:04
This Week in SABR: November 13, 2020