This Week in SABR: July 9, 2021
Welcome to "This Week in SABR!" Click here to view this week's newsletter on the web. Here's what we've been up to as of July 9, 2021:
---
As part of SABR's 50th anniversary in 2021, all baseball fans are invited to join us online for the Summer of SABR: Golden Celebration Series, presented by Major League Baseball and Baseball-Reference.com.
The Jerry Malloy Negro League Conference makes its virtual return as part of the Summer of SABR series on July 23-25, 2021. Since 1998, the Malloy Conference has been the only symposium dedicated exclusively to the examination and promotion of Black baseball history.
Registration: Click here to register for the Summer of SABR: Golden Celebration Series. Registration is $35 for SABR members and $50 for non-members. The single registration fee will provide access to the entirety of the Summer of SABR: Golden Celebration Series, including every session on June 25-27, July 23-25, and August 10, 13-14. That's NINE incredible virtual sessions, including the full Jerry Malloy Negro League Conference, for just one registration price.
Contact: Please e-mail Scott Carter with any other questions about your registration.
Schedule: Stay tuned for more details on the panels and presentations to be delivered at the 2021 Jerry Malloy Negro League Conference.
Visit SABR.org/summer to register today or for more information.
---
SABR and the International Women's Baseball Center have opened registration for the third annual SABR/IWBC Women in Baseball Conference on September 10-12, 2021, at Rockford University in Rockford, Illinois.
This year's conference theme is "Breaking Barriers: Women in Baseball Around the World."
Register: Click here to register online. The conference is open to all baseball fans.
Cost: In-person attendance is $100 per person, and includes access to all panels and presentations, social hour, reception/luncheon, pylon unveiling, goody bag, program, and 1 raffle ticket. Virtual attendance is $75 per person, and includes access to all panels and presentations, program, and 1 raffle ticket. 1 ticket to reception/luncheon only is $30 per person. Additional raffle tickets are $5 apiece. Deadline to register: September 3, 2021.
Schedule: Stay tuned for more details on panels and presentations.
Contact: For questions, please contact Leslie Heaphy or Kat Williams.
For coverage of the 2020 virtual conference, visit SABR.org/women-in-baseball-conference/2020.
---
The virtual SABR Brooklyn 19th Century Baseball Interdisciplinary Symposium will take place on November 13-14, 2021. The two-day online symposium, hosted by the SABR Nineteenth Century Committee, will be devoted to 19th-century baseball as it was played and evolved in Brooklyn.
Cost: $15 per person.
Schedule: Click here to download the full schedule (PDF). Online Zoom sessions will be held from 12:00-5:30 p.m. EDT on Saturday, November 13, and 12:30-2:00 p.m. EDT on Sunday, November 14.
Guest speakers are expected to include keynote speaker Dr. Thomas J. Campanella, Associate Professor of Urban Studies and City Planning at Cornell University and Historian-in-Residence of the New York City Parks Department; John Thorn, MLB's Official Historian; a Panel Discussion on "Was Brooklyn the Actual Birthplace of Baseball?" featuring David Dyte, Tom Gilbert and Bill Ryczek; Research Presentations by Ralph Carhart, Brian Sheehy, Tom Gilbert, and Justin Mckinney; and a video tour of Brooklyn's historic baseball places with Tom Gilbert.
The 2021 Brooklyn 19th Century Baseball Interdisciplinary Symposium will be the fifth in our city-specific series. It should be a day of learning and fun, and an opportunity to exchange questions and comments among both presenters and symposium attendees. Previous symposiums were held in New York City (2014), Philadelphia (2016), Cleveland (2018), and Minneapolis (2019).
Click here to read the full announcement at SABR.org.
---
SABR chapters and committees are encouraged to set up virtual meetings to stay engaged with our members throughout the world at SABR.org, as part of our Stay Home With SABR initiative to assist in limiting the spread of the COVID-19 coronavirus pandemic.
Can't-Miss Event: SABR's Connie Mack-Dick Allen Chapter in Philadelphia holds informal weekly chats on Zoom at 2:00 p.m. ET every Sunday afternoon. All baseball fans are welcome to join us. This Sunday, July 11, author Lew Freedman will speak about his new book 1930: The Story of a Baseball Season When Hitters Reigned Supreme. We'll also discuss the chapter's ongoing campaign to

dedicate a historical marker to the 1871 Philadelphia Athletics

. If you would like to attend, please contact Matt Albertson for the Zoom link.

Video Replays: This week, we heard from Lake Country DockHounds owner Tom Kelenic; authors Steve Steinberg (Comeback Pitchers: The Remarkable Careers of Howard Ehmke and Jack Quinn, with Lyle Spatz); Larry Baldassaro (Tony Lazzeri: Yankees Legend and Baseball Pioneer); and Don Zminda (Double Plays and Double Crosses: The Black Sox and Baseball in 1920); and Tony Oliver on "The History and Evolution of Baseball Tickets". Click here to view more video replays of virtual SABR events.
Here are some more upcoming virtual events you can attend online; check the Events Calendar for complete details:
July 10: SABR Baseball Memories meeting (4:00 p.m. EDT)
July 11: Connie Mack-Dick Allen (PA) Chapter meeting with Lew Freedman (2:00 p.m. EDT)
July 12: Bob Broeg St. Louis (MO) Chapter meeting with Steve Treder (6:30 p.m. CDT)
July 12: Elysian Fields (NJ) Chapter meeting with Dan Taylor (8:30 p.m. EDT)
July 14: New Member Experience with Scott Carter (8:00 p.m. EDT)
July 14: Pacific Northwest Chapter meeting (6:30 p.m. PDT)
July 15: SABR Jefferson Burdick Award ceremony with Doug McWilliams (9:00 p.m. EDT)
In addition, the following events will be held in person:
July 10: Connecticut Smoky Joe Wood Chapter luncheon (Vernon, CT)
July 15: Magnolia Chapter "Third Thursday" meeting (Sandy Springs, GA)
July 17: Babe 'n' Bob Chapter monthly breakfast (Edgewater, MD)
July 17: Halsey Hall Chapter Hot Stove Saturday Morning (St. Paul, MN)
July 17: Boston Chapter ballgame/meeting (Worcester, MA)
July 17: Rogers Hornsby Chapter meeting (Austin, TX)
July 17: Emil Rothe Chicago Chapter ballgame/meeting (Joliet, IL)
Find more upcoming SABR meetings on our Events Calendar page.
---
Two new book projects were recently approved by SABR's Editorial Board and both provide opportunities for research and writing. If you have never contributed to a SABR project before, please consider joining our team!
Roberto Clemente
1934 Philadelphia Stars
The Roberto Clemente book will be the third in a series of books featuring baseball personalities, following on the heels of The Babe (2020) and Jackie: Perspectives on 42 (2021). The book will have the same format, so we are looking for thematic essays and articles on Clemente's life and legacy, and a willingness to write up key games from Clemente's career.
Please suggest ideas or inquire about the possibilities from: Bill Nowlin or Glen Sparks.
The 1934 Philadelphia Stars book will be our sixth in a series of books on great Negro Leagues teams. Previous books have featured the 1948 Birmingham Black Barons and Homestead Grays, the 1946 Newark Eagles, and the 1935 Pittsburgh Crawfords. Upcoming books in the series also include the 1942 Kansas City Monarchs and the 1920 Chicago American Giants, which will be published soon.
Please check in with editors Rick Bush or Bill Nowlin if you would like to contribute or get involved.
---
In the SABR Research Collection, you can now find every issue of the Baseball Research Journal and The National Pastime from SABR's first 50 years online!
Most issues of SABR's flagship publications are available to read online, with thousands of articles already searchable at SABR.org, while the rest are available as PDF downloads.
Established in 1972, the Baseball Research Journal was created so members could publish and share their research with like-minded students of baseball. Today, the BRJ provides a unique mix of cutting-edge baseball research and historical and biographical articles.
The National Pastime was launched in 1982 and published annually; since 2009 it has served as SABR's convention-focused publication, providing in-depth articles focused on the geographic region where the Annual Convention is taking place.
More articles from the SABR archives will be added online to the Research Collection in the coming months. Click here to learn more about the BRJ and TNP in our Member Benefit Spotlight video.
---
Baseball fans, tune in this season to SABRcast with Rob Neyer, a weekly podcast hosted by award-winning author and longtime SABR member Rob Neyer.
Episode #118 on Tuesday, July 6 featured Alan Zweibel, comedy writer and author of Laugh Lines: My Life Helping Funny People Be Funnier. He is an original Saturday Night Live writer who has won multiple Emmy and Writers Guild of America awards for his work in television, including It's Garry Shandling's Show and Curb Your Enthusiasm. He also collaborated with Billy Crystal on the Tony Award-winning Broadway play 700 Sundays and won the Thurber Prize for American Humor for his novel The Other Shulman.
Visit SABR.org/sabrcast to listen to the full episode.
Subscribe to SABRcast on your favorite podcast networks, including Apple Podcasts, Spotify, or Stitcher, and listen to each episode as soon as it's released on Mondays. To learn more, visit SABR.org/sabrcast.
---
Four new biographies were posted this week as part of the SABR Baseball Biography Project. Here are the new bios published this week:
All new biographies can be found here: SABR.org/bioproject
Find any SABR biography: You can visit sabr.org/bioproject to search for any player — or manager, executive, scout, spouse, broadcaster, or umpire — who appears in the SABR BioProject. In addition, we have pages for Ballparks, Broadcasters, Executives, Games, Managers, Scouts, Spouses, Umpires, Writers, people who were Famous Outside Baseball, and a lot more.
Read all SABR bios from 1935 Pittsburgh Crawfords book: In Pride of Smoketown: The 1935 Pittsburgh Crawfords, edited by Frederick C. Bush and Bill Nowlin and published in 2020, we told the story of one of the Negro Leagues' most dominant teams, which boasted four Hall of Fame players. All of the biographies from Pride of Smoketown are now available to read online at the SABR BioProject. Visit SABR.org/ebooks to download the free e-book edition or save 50% off the paperback.
---
Fifty years ago this month, baseball's All-Star Game in Detroit featured a historic matchup of Black starting pitchers: Vida Blue for the American League and Dock Ellis for the National League. The Oakland Athletics and Pittsburgh Pirates aces had combined for 31 wins in the season's first half, but a power-hitting display ultimately stole the show at Tiger Stadium.
Six future Hall of Famers — Johnny Bench, Hank Aaron, Reggie Jackson, Frank Robinson, Harmon Killebrew, and Roberto Clemente — hit home runs, accounting for all of the scoring in the AL's 6-4 win. Jackson made the most memorable play with his third-inning homer off Ellis which struck a Tiger Stadium light tower. Check out the full story of the 1971 All-Star Game, written by Scott Ferkovich at the SABR Games Project.
Celebrate next week's 91st Major League Baseball All-Star Game by visiting the Games Project's collection of articles on past Midsummer Classics, featuring three games reaching their 75th anniversaries this year: the 1946 AL-NL game played at Fenway Park and highlighted by Ted Williams's big day, and Negro League East-West Games held at Griffith Stadium and Comiskey Park.
Our All-Star collection also includes an article on the most recent All-Star Game played at Coors Field: 1998's 21-run slugfest. You can read five new articles on memorable all-star competition, including the 1996 All-Star Game in Philadelphia and 2011 All-Star Game in Phoenix; 1989's "Bo Knows" game in Anaheim and 1994's pre-strike, ten-inning thriller in Pittsburgh (the latter two were selected for SABR's 50 at 50 Greatest Games list); and a 1961 game between an International League all-star team and the Cleveland Indians, with an 18-year-old Tommy John on the mound.
Click here to read more All-Star Game stories at the SABR Games Project.
— John Fredland
---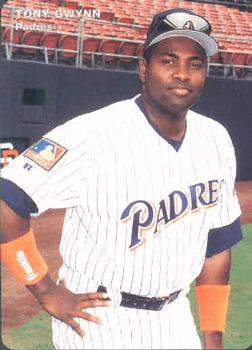 Fifteen new game stories were posted this week as part of the SABR Games Project. Here are the new game stories:
New Games Project stories can be found at SABR.org/gamesproject.
Get involved: Have memories of a game you attended? Or a game you watched that caught your interest? Write about it! Writing for the Games Project is an easy way to get involved as a SABR member. Find out how by reading the Games Project FAQs section or checking out the Authors' Guidelines. We have editors and fact checkers who are willing to help you write your first article.
---
Behind the Numbers: Baseball SABR Style on SiriusXM, a radio show hosted by former SABR Board President Vince Gennaro, is back at a new time for the regular season. Listen to new episodes at 8:00-9:00 p.m. ET on Saturdays on MLB Network Radio.
You can also listen to archives of recent episodes on-demand on the SiriusXM Internet Radio app.
Behind the Numbers: Baseball SABR Style on SiriusXM focuses on examining and interpreting the statistical analysis that plays a critical role in baseball today. It airs weekly throughout the year on MLB Network Radio, available to subscribers nationwide on XM channel 89, Sirius channel 209, and on the SiriusXM Internet Radio App.
---
Here are some major headlines from recent weeks that we don't want you to miss:
All previous editions of This Week in SABR can be found here: SABR.org/this-week-in-sabr-archives.
---
We'd like to welcome all of our new SABR members who have joined this week. You can find all Members-Only resources at members.sabr.org and the Membership Handbook can be downloaded here.
Please give these new members a warm welcome and help them make the most of their membership by giving them the opportunity to get involved in their local chapter or a research committee.
You can find contact information for any SABR member in the online Membership Directory.
| Name | Hometown |   |   | Name | Hometown |
| --- | --- | --- | --- | --- | --- |
| Chris Alvarez | Iowa City, IA | | | Barry Kramer | Reisterstown, MD |
| James Ashworth | Marietta, GA | | | Rafael Pena | Bronx, NY |
| Robert Clark | Woodland, CA | | | Brad Schlegel | Rosedale, MD |
| Eric Conrad | Peaks Island, ME | | | Cathy Strum | Olympia, WA |
| Dennis Fenner | Naples, FL | | | Anthony Tart | Brooklyn, NY |
| Neal Harrington | Lewisville, TX | | | Colin Walker | Morenci, MI |
| Harrie Kevill Davies | Chicago, IL | | | Christopher Waye | Massapequa, NY |
---
Here are the new research committee updates this week:
Find all SABR research committee newsletters at SABR.org/research/committees.
---
Here are the new regional chapter and chartered community updates this week:
Visit SABR.org/chapters for more information on SABR regional chapters.
---
Here are some recent articles published by and about SABR members:
Please note: Some articles may require a separate subscription to view online. SABR does not endorse, and is not responsible or liable for, any content that appears on a third-party website.
---
This Week in SABR is compiled by Jacob Pomrenke. If you would like us to include an upcoming event, article or any other information in "This Week in SABR," e-mail jpomrenke@sabr.org.
Have trouble reading this e-mail? Click here to view this week's newsletter on the web.
Are you receiving our e-mails? "This Week in SABR" goes out by e-mail to all members on Friday afternoons. If they're not showing up, try adding "sabr.notes@sabr.org" to your contact list to ensure they show up in your inbox (and not the spam folder.)
---
Originally published: July 9, 2021. Last Updated: July 16, 2021.
https://sabr.org/wp-content/uploads/2020/06/SABR-LatestNews-TWIS-2016.jpg
250
847
sabr
/wp-content/uploads/2020/02/sabr_logo.png
sabr
2021-07-09 14:28:55
2021-07-16 13:52:18
This Week in SABR: July 9, 2021