This Week in SABR: December 10, 2021
Welcome to "This Week in SABR!" Click here to view this week's newsletter on the web. Here's what we've been up to as of December 10, 2021:
---
We are proud to congratulate longtime SABR member Tim Kurkjian, who was elected as the 2022 recipient of the Career Excellence Award by the Baseball Writers' Association of America.
Kurkjian, a senior writer and reporter for ESPN since 1998, will be honored with the award which honors meritorious contributions to baseball writing during the National Baseball Hall of Fame's induction weekend on July 22-25, 2022, in Cooperstown, New York.
Kurkjian, who first joined SABR in 1994, is the author of three books, including Is This a Great Game, or What? and I'm Fascinated by Sacrifice Flies. He began covering baseball in 1981 for the Dallas Morning News and Baltimore Sun before moving on to Sports Illustrated and then ESPN.
Kurkjian is the 11th SABR member to win the BBWAA Career Excellence Award, joining Jayson Stark (2019), Bob Elliott (2012), Bill Madden (2010), Tracy Ringolsby (2005), Leonard Koppett (1992), Jerome Holtzman (1989), Jack Lang (1986), Allen Lewis (1981), Bob Broeg (1979) and Fred Lieb (1972).
Click here to read the full announcement at BaseballHall.org.
Related links:

---
Six candidates earned election to the National Baseball Hall of Fame on Sunday via the Eras Committee process. Gil Hodges, Jim Kaat, Minnie Miñoso and Tony Oliva were elected by the Golden Days Era Committee, which considered a 10-person ballot comprised of candidates whose primary contribution to the game came from 1950-69.
Bud Fowler and Buck O'Neil were elected by the Early Baseball Era Committee, which considered a 10-person ballot of candidates whose primary contribution to the game came prior to 1950.
Click on the links above to read SABR biographies for the new Hall of Famers.
The Early Baseball Era voting electorate included SABR members Gary Ashwill, Adrian Burgos Jr., Leslie Heaphy, Justice Hill, Steve Hirdt, and John Thorn. Burgos and Hirdt were also part of the Golden Days Era voting electorate. Both committees held meetings on Sunday in Orlando, Florida.
Fowler, Hodges, Kaat, Miñoso, Oliva and O'Neil will be joined in the Hall of Fame Class of 2022 by any electees who emerge from the Baseball Writers' Association of America voting, which will be announced on Tuesday, January 25, 2022.
Click here to read the full announcement at BaseballHall.org.
---
This holiday season, it's easy to share that passion for the game with friends and family. If you're looking for a great gift for the baseball fan in your life, how about a SABR Gift Membership?
All baseball fans are welcome to join SABR.
Click here to learn more about how to sign up a family member or friend with a SABR Gift Membership in our latest Membership Benefit Spotlight video.
Visit SABR.org/gift-membership to learn more.
---
Periodically throughout the year, SABR.org publishes The SABR Bookshelf, a listing of new books that are received at the SABR office.
Click on the link above for more detailed information on each of these books:
Baltimore Baseball, edited by Bill Nowlin
One-Hit Wonders, edited by Bill Nowlin
Baseball Generations: Career Value Index – A New Look at the Hall of Fame and Rating the Greatest Players of All Time, by David J. Gordon
The Least Among Them: 29 Players, Their Brief Moments in the Big Leagues, and a Unique History of the New York Yankees, by Paul Russell Semendinger
Jackie Mitchell: The Girl Who Loved Baseball, by John M. Kovach
1979: The Expos First, Great Season, by Norm King
Seven Games in '62: The Yankees and Giants Square Off in a Classic World Series, by John Iamarino
Baseball's Most Bizarre Plays: A Roster of the Odd, the Improbable and the Downright Confounding in Major League History, by Alan Hirsch
A Brand New Ballgame: Branch Rickey, Bill Veeck, Walter O'Malley and the Transformation of Baseball, 1945–1962, by G. Scott Thomas
American Legion Baseball: A History, 1924–2020, by William E. Akin
Dr. Strangeglove: The Life and Times of All-Star Slugger Dick Stuart, by William J. Ryczek
Barney Dreyfuss: Pittsburgh's Baseball Titan, by Brian Martin
Bill DeWitt Sr.: Patriarch of a Baseball Family, by Burton A. Boxerman and Benita W. Boxerman
A Complete History of the Major League Baseball Playoffs – Volume I, by Evan Thompson
Banned For Life: The Benny Kauff Story, by Jimmy Keenan
Gettysburg Eddie Plank: A Pitcher's Journey to the Hall of Fame, by Dave Heller
Bolded names indicates that the author(s) is a SABR member. Click here for a list of publishers found in the SABR Bookshelf, along with their contact information. In addition, check out new books published by SABR at SABR.org/ebooks.
---
As part of our continued efforts to provide SABR chapter leaders with adequate resources and support, please welcome Peter Cottrell as our new chapter liaison.
Peter is a longtime SABR member and chapter leader of the Bob Davids Chapter in Washington, DC. In his role as chapter liaison, he will be tasked with leading our quarterly best practice sessions, assisting chapter leaders in following our governance and standards document, helping network fellow chapter leaders with one another, and scheduling chapter meetings on our Events Calendar.
Peter can be reached at pcottrell@sabr.org.
---
Early registration is now open for the SABR Virtual Analytics Conference, which will be held over three days in online sessions from March 18-20, 2022. We'll bring together the top minds in the baseball analytics community to discuss, debate, and share insightful ways to analyze and examine the great game of baseball. Register today to join us!
The Virtual Analytics Conference schedule consists of research presentations and guest speakers from throughout the baseball analytics community, career development sessions led by experienced sports professionals, and industry networking opportunities — all available online for any aspiring front office executive or baseball fan to attend from the comfort of home. Students will have opportunities for skill acquisition and development, including sessions on how to work with baseball-related data sets as well as databasing and SQL.
Stay tuned for more information on speakers, panelists, and presenters soon! Visit SABR.org/analytics to learn more.
---
With generous funding from The Anthony A. Yoseloff Foundation, Inc., SABR will award up to six scholarships to high school and college students who wish to attend the SABR Virtual Analytics Conference on March 18-20, 2022. This scholarship will pay for all registration fees and expenses associated with the conference.
All applications must be postmarked or e-mailed to Leslie Heaphy at lheaphy@kent.edu no later than December 31, 2021.
Click here to learn more at SABR.org.
---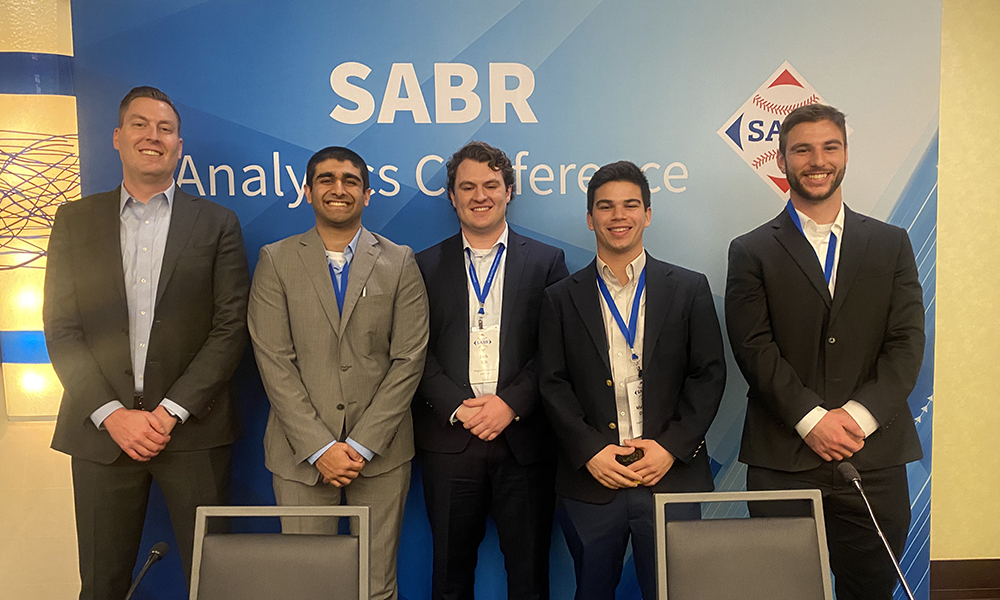 The 2022 Diamond Dollars Case Competition will be held online beginning at 11:30 a.m. ET on Friday, March 18, 2022, as part of the SABR Virtual Analytics Conference. Four- to five-person student teams are asked to evaluate a baseball operations case problem. The student team presents their analysis and recommendations to a panel of judges that includes MLB front office executives.
Visit SABR.org/analytics/case to learn more.
---
We're now seeking applications for a new full-time position based at the SABR office, located in the Walter Cronkite School of Journalism and Mass Communication at Arizona State University in downtown Phoenix.
The Membership Services Manager will lead SABR's membership service efforts, including new member on-boarding, member communications, and membership transactions. As our Membership Services Manager, you will be responsible for membership retention and helping chapters develop their membership. An integral part of ensuring the success of our baseball community, this position will help drive SABR's future growth and support the organization's vision.
Please send resume and cover letter to CEO Scott Bush at sbush@sabr.org. Applications will be accepted on a rolling basis until the position is filled.
Click here to read the full announcement at SABR.org.
---
While we continue to celebrate SABR's 50th anniversary this year, we are keeping a keen eye on our organization's future and have so many exciting projects on deck. In 2022, we will deliver the SABR Local Grants program. This initiative will provide an opportunity for chapters, research committees, and chartered communities to apply for funding for their projects under SABR's Four Pillars: Research, Scholarship, Preservation, and Future of the Game. In total, $10,000 in SABR Local Grants will be awarded in 2022!
All SABR chapters, chartered communities, and research committees are now eligible to apply, until January 30, 2022. Individual SABR members and non-SABR groups are not eligible, so if you have an individual idea for a program grant, please follow up with your local chapter leadership or appropriate research committee to discuss an application.
Click here to read the full announcement at SABR.org.
---
SABR's 50th year has been a historic one. We have commemorated our history and looked forward to our shared vision of the organization's future. As 2021 comes to a close, we need your support to BRING IT HOME and ensure that vision turns into a reality.
Gifts from members like you are integral to SABR's existence and we are hopeful you will consider a donation to sustain and grow our wonderful baseball community.
You can support SABR's Bring it Home Campaign by making a gift of at least $100 by December 31, 2021. We will use your best gift of $100, $300, $500, or $1,000 to boost initiatives in several key areas of SABR's mission:
Research: continued support for groundbreaking baseball-related research, books, articles, and new member resources
Scholarship: furthering the reach and impact of SABR's world-class committees, chapters, and conferences
Preservation: committing to preserve, honor, and commemorate baseball history
Future of the Game: improving SABR's ability to engage with a younger and more diverse constituency, including high school and college students, through baseball research
Visit SABR.org/donate/2021 to learn more.
---
Good news! The Fall 2021 edition of the Baseball Research Journal has been mailed out to all SABR members. This issue includes a special illustrated cover of Ball Four author and knuckleball pitcher Jim Bouton by SABR member Gary Cieradkowski.
Those of you who receive the print edition should find your BRJ arriving in the next two to four weeks. For digital subscribers, the e-book edition was delivered on Tuesday, November 9.
We hope you enjoy reading the Fall 2021 Baseball Research Journal!
---
SABR chapters and committees are encouraged to set up virtual meetings to stay engaged with our members throughout the world at SABR.org, as part of our Stay Home With SABR initiative to assist in limiting the spread of the COVID-19 coronavirus pandemic.
Can't-Miss Event: SABR's Pee Wee Reese Chapter in Louisville, Kentucky, will hold a virtual Zoom meeting at 5:00 p.m. EST on Monday, December 13. All SABR members are invited to attend. We will be joined on Zoom by one of baseball's newest Hall of Famers, Jim Kaat, former major-league pitcher and MLB Network broadcaster. To RSVP, please contact Tad Myre.
Video Replays: This week, we heard a panel on baseball's collective bargaining agreement with Michael Haupert, Dan Levitt, and Jeff Katz, along with Brian Drent of the Mile High Card Co. and authors John Vampatella (The Forgotten Game) and Luke Epplin (Our Team). Click here to view more video replays of virtual SABR events.
Here are some more upcoming virtual events you can attend online; check the Events Calendar for complete details:
December 10: Quebec Chapter meeting with Marcel Dugas (7:00 p.m. EST)
December 11: Southern Michigan Chapter meeting (10:00 a.m. EST)
December 11: Sweet Lou Johnson Lexington (KY) Chapter meeting (1:00 p.m. EST)
December 11: Emil Rothe Chicago Chapter meeting with Cody Decker (2:00 p.m. CST)
December 13: Pee Wee Reese (KY) Chapter meeting with Jim Kaat (5:00 p.m. EST)
December 13: Bob Broeg St. Louis (MO) Chapter meeting (6:30 p.m. CST)
December 13: Halsey Hall (MN) Chapter research committee meeting (7:00 p.m. CST)
December 14: Larry Dierker (TX) Chapter meeting with Jack Bales (7:00 p.m. CST)
December 14: SABR 19th Century Speaker Series with Rob Bauer (8:00 p.m. EST)
December 15: Baltimore Babe Ruth Chapter meeting (12:00 p.m. EST)
December 15: SABR New Member Experience (8:00 p.m. EST)
In addition, the following events will be held in person:
December 11: Hank Gowdy Chapter meeting (Columbus, OH)
December 16: Magnolia Chapter "Third Thursday" meeting (Sandy Springs, GA)
December 18: Babe 'n' Bob Chapter Breakfast (Edgewater, MD)
December 18: Connecticut Smoky Joe Wood Chapter holiday party (Rocky Hill, CT)
December 18: Rogers Hornsby Chapter monthly luncheon (Austin, TX)
Find more upcoming SABR meetings on our Events Calendar page.
---
The Winter Meetings have been Organized Baseball's annual offseason ritual since the early days of the game. SABR has published a three-volume book series on the history of the winter meetings, covering the years 1857 through 2016, including a special section on the Negro Leagues winter meetings.
All of the articles from the Winter Meetings history books can now be read online at SABR.org. Click on a link below to read more:
To download your free e-book edition or order the paperback edition at a 50% discount, visit SABR.org/winter-meetings-books.
---
Baseball fans, tune in this season to SABRcast with Rob Neyer, a weekly podcast hosted by award-winning author and longtime SABR member Rob Neyer.
Episode #140 on Monday, December 6 featured Eduardo Pérez, a baseball analyst for ESPN, MLB Network Radio host, and former major-league player. He has coached in the Houston Astros and Miami Marlins organizations, and served as manager of the Colombian national team and as manager and general manager of the Puerto Rican national team. From 1993-2006, he played parts of 13 seasons in the major leagues, primarily as a first baseman, for the Angels, Cardinals, Reds, Devil Rays, Indians and Mariners. He joined ESPN as an analyst beginning with the 2006 postseason. He is the son of Hall of Famer Tony Pérez.
Visit SABR.org/sabrcast to listen to the full episode.
Subscribe to SABRcast on your favorite podcast networks, including Apple Podcasts, Amazon Music, Spotify, or Stitcher, and listen to each episode as soon as it's released on Mondays. To learn more, visit SABR.org/sabrcast.
---
Six new biographies were posted this week as part of the SABR Baseball Biography Project. Here are the new bios published this week:
All new biographies can be found here: SABR.org/bioproject
Find any SABR biography: You can visit sabr.org/bioproject to search for any player — or manager, executive, scout, spouse, broadcaster, or umpire — who appears in the SABR BioProject. In addition, we have pages for Ballparks, Broadcasters, Executives, Games, Managers, Scouts, Spouses, Umpires, Writers, people who were Famous Outside Baseball, and a lot more.
---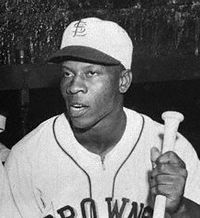 Six new game stories were posted this week as part of the SABR Games Project. Here are the new game stories:
New Games Project stories can be found at SABR.org/gamesproject.
Get involved: Have memories of a game you attended? Or a game you watched that caught your interest? Write about it! Writing for the Games Project is an easy way to get involved as a SABR member. Find out how by reading the Games Project FAQs section or checking out the Authors' Guidelines. We have editors and fact checkers who are willing to help you write your first article.
---
In 2020, the SABR Digital Library published Baseball's Biggest Blowout Games, edited by Bill Nowlin, with more than 125 accounts of the most lopsided games in major-league baseball history, including postseason games and the top four for all 30 MLB franchises.
All of the stories from the Blowouts book can now be found online as part of the SABR Games Project. Here are some highlights:
Click here to download your free e-book edition or save 50% off the paperback edition of Baseball's Biggest Blowout Games from the SABR Digital Library.
---
Behind the Numbers: Baseball SABR Style on SiriusXM, a radio show hosted by former SABR Board President Vince Gennaro, is back at a new time. Listen to new episodes at 4:00-5:00 p.m. ET on Saturdays on MLB Network Radio.
You can also listen to archives of recent episodes on-demand on the SiriusXM Internet Radio app.
Behind the Numbers: Baseball SABR Style on SiriusXM focuses on examining and interpreting the statistical analysis that plays a critical role in baseball today. It airs weekly throughout the year on MLB Network Radio, available to subscribers nationwide on XM channel 89, Sirius channel 209, and on the SiriusXM Internet Radio App.
---
Please note: Only ONE entry per nomination will be considered (do not submit multiple nominations for the same award). For more information on SABR Awards, click here.
---
Here are some major headlines from recent weeks that we don't want you to miss:
All previous editions of This Week in SABR can be found here: SABR.org/this-week-in-sabr-archives.
---
We'd like to welcome all of our new SABR members who have joined this week. You can find all Members-Only resources at members.sabr.org and the Membership Handbook can be downloaded here.
Please give these new members a warm welcome and help them make the most of their membership by giving them the opportunity to get involved in their local chapter or a research committee.
You can find contact information for any SABR member in the online Membership Directory.
| Name | Hometown |   |   | Name | Hometown |
| --- | --- | --- | --- | --- | --- |
| Richard Albert | Lakeland, FL | | | Tom Gainor | Plantation, FL |
| Calvin Bradley | San Antonio, TX | | | Christopher Ghiorzi | Millford, PA |
| Maureen Cronin | Osterville, MA | | | Maureen Goger | Hickory, NC |
| Deron Dixon | Overland Park, KS | | | Raymond Herek | Williamston, MI |
| Mike Ende | Williamsburg, VA | | | David Klotz | Seattle, WA |
| Seamus Fitzpatrick | Dobbs Ferry, NY | | | Jack Marshall | Alexandria, VA |
| Carl Frederick | Wallingford, CT | | | David Troppens | Fenton, MI |
---
There are no new research committee updates this week.
Find all SABR research committee newsletters at SABR.org/research/committees.
---
Here are the new regional chapter and chartered community updates this week:
Visit SABR.org/chapters for more information on SABR regional chapters.
---
Here are some recent articles published by and about SABR members:
Please note: Some articles may require a separate subscription to view online. SABR does not endorse, and is not responsible or liable for, any content that appears on a third-party website.
---
This Week in SABR is compiled by Jacob Pomrenke. If you would like us to include an upcoming event, article or any other information in "This Week in SABR," e-mail jpomrenke@sabr.org.
Have trouble reading this e-mail? Click here to view this week's newsletter on the web.
Are you receiving our e-mails? "This Week in SABR" goes out by e-mail to all members on Friday afternoons. If they're not showing up, try adding "sabr.notes@sabr.org" to your contact list to ensure they show up in your inbox (and not the spam folder.)
---
Originally published: December 10, 2021. Last Updated: December 10, 2021.
https://h2j7w4j4.stackpathcdn.com/wp-content/uploads/2020/06/SABR-LatestNews-TWIS-2016.jpg
250
847
sabr
/wp-content/uploads/2020/02/sabr_logo.png
sabr
2021-12-10 14:17:24
2021-12-10 14:17:24
This Week in SABR: December 10, 2021