This Week in SABR: October 15, 2021
Welcome to "This Week in SABR!" Click here to view this week's newsletter on the web. Here's what we've been up to as of October 15, 2021:
---
SABR's Editorial Board welcomes new project proposals from members to be considered for publication through the Digital Library, SABR.org, or any other multimedia formats. We strongly encourage new proposals that have no intention of being published as a book.
Proposals will be graded using the following criteria: Significance, Interest, Marketability, Intersectionality, Originality, and Likelihood of Completion.
SABR seeks to publish 2-4 web-based multimedia projects (click here for an example) and 6-8 books per year. Book projects should be of a scope that can fit in a single volume, typically between 100,000 and 200,000 total words.
Two sample project proposals can be downloaded by clicking here. Previously published web projects can be viewed at SABR.org/eight-myths-out or SABR.org/gamesproj/first-games-back.
Deadlines for review are April and October, with a likely publication timeline of about 18-24 months.
---
The virtual SABR Brooklyn 19th Century Baseball Interdisciplinary Symposium will take place on November 13-14, 2021.
The two-day online symposium, hosted by the SABR Nineteenth Century Committee, will be devoted to 19th-century baseball as it was played and evolved in Brooklyn.
Cost: $15 per person.
Schedule: Click here to download the full schedule (PDF). Online Zoom sessions will be held from 12:00-5:30 p.m. EDT on Saturday, November 13, and 12:30-2:00 p.m. EDT on Sunday, November 14.
Guest speakers are expected to include keynote speaker Dr. Thomas J. Campanella, Associate Professor of Urban Studies and City Planning at Cornell University and Historian-in-Residence of the New York City Parks Department; John Thorn, MLB's Official Historian; a Panel Discussion on "Was Brooklyn the Actual Birthplace of Baseball?" featuring David Dyte, Tom Gilbert and Bill Ryczek; Research Presentations by Ralph Carhart, Brian Sheehy, Tom Gilbert, and Justin Mckinney; and a video tour of Brooklyn's historic baseball places with Tom Gilbert.
The 2021 Brooklyn 19th Century Baseball Interdisciplinary Symposium will be the fifth in our city-specific series. It should be a day of learning and fun, and an opportunity to exchange questions and comments among both presenters and symposium attendees. Previous symposiums were held in New York City (2014), Philadelphia (2016), Cleveland (2018), and Minneapolis (2019).
For more information, contact Peter Mancuso.
---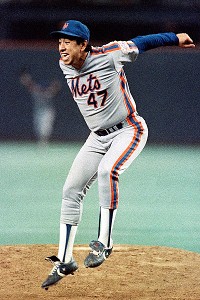 ESPN's recent documentary series on the 1986 New York Mets, Once Upon a Time in Queens, featured contributions from SABR members Greg Prince and Mark Simon. Members and fans seeking more information and stories on the '86 Mets and their championship season can find in-depth coverage in SABR's Research Collection with newly published articles from the BioProject and Games Project.
The BioProject includes comprehensive biographies on all Mets players, coaches, and notable personnel from that season, including Hall of Famer Gary Carter; stars Dwight Gooden, Keith Hernandez, and Darryl Strawberry; key contributors Ron Darling, Jesse Orosco, and Mookie Wilson; along with general manager Frank Cashen and manager Davey Johnson.
SABR Games Project coverage spans the entire regular season, from Gooden's complete-game win on Opening Day to the final-Sunday shutout for New York's 108th victory. We follow the Mets' 11-game April winning streak from beginning to end, including a comeback that foreshadowed October's late-inning thrills.
May brought a clash with a rising National League West power, and June offers more late-game heroics. Read about the Mets' brawling side in midseason action with the Dodgers, Braves, and Reds. A wild extra-inning game in Houston and a charity exhibition with the Red Sox preview an exciting postseason. In September, the Mets wrap up their first flag since 1973.
In October, the Mets came through with a pair of last at-bat wins in the National League Championship Series and a game for the ages at the Astrodome that punched their ticket for the World Series. Articles on all seven World Series games are included, including the improbable 10-inning finish of Game Six and Game Seven's clincher.
SABR's Digital Library also offers a downloadable book, The 1986 New York Mets: There Was More Than Game Six — all SABR members can download the e-book for free or save 50% off the paperback edition.
— John Fredland
---
SABR's 50th year has been a historic one. We have commemorated our history and looked forward to our shared vision of the organization's future. As 2021 comes to a close, we need your support to BRING IT HOME and ensure that vision turns into a reality.
Gifts from members like you are integral to SABR's existence and we are hopeful you will consider a donation to sustain and grow our wonderful baseball community.
You can support SABR's Bring it Home Campaign by making a gift of at least $100 by December 31, 2021. We will use your best gift of $100, $300, $500, or $1,000 to boost initiatives in several key areas of SABR's mission:
Research: continued support for groundbreaking baseball-related research, books, articles, and new member resources
Scholarship: furthering the reach and impact of SABR's world-class committees, chapters, and conferences
Preservation: committing to preserve, honor, and commemorate baseball history
Future of the Game: improving SABR's ability to engage with a younger and more diverse constituency, including high school and college students, through baseball research
Visit SABR.org/donate/2021 to learn more.
---
All SABR members are invited and encouraged to submit a Research Presentation Proposal Abstract on any topic of 19th-century baseball for the 2022 Frederick Ivor-Campbell 19th Century Base Ball Conference at the Baseball Hall of Fame in Cooperstown, New York. The 13th annual Ivor-Campbell Conference is scheduled for April 29-30, 2022.
The deadline for proposal Abstracts is October 31, 2021. Your abstract must be between 200-400 words for a 20- to 25-minute presentation. Please include name, title, and contact information and send your proposal as a Microsoft Word or PDF attachment to Peter Mancuso at peterplus4@earthlink.net.
Anyone submitting an abstract will be informed individually by November 30 if their proposed presentation received enough of a collective ranking to be one of the presentations in 2022, and they will have until December 10 to confirm that they will register for the two-day 2022 Ivor-Campbell Conference and present their research topic.
For any questions, please contact Peter Mancuso at peterplus4@earthlink.net.
---
What are the best baseball analytics articles you've read in 2021?
We're seeking nominations for the 2022 SABR Analytics Conference Research Awards, which recognize baseball researchers who have completed the best work of original analysis or commentary during the preceding calendar year in the following categories:
Contemporary Baseball Analysis: Honoring the best analysis focusing on a subject related to the modern game(s), team(s) or player(s).
Contemporary Baseball Commentary: Honoring the best commentary focusing on a subject related to the modern game(s), team(s) or player(s).
Historical Baseball Analysis/Commentary: Honoring the best original analysis or commentary focusing on a subject related to a game(s), team(s) or player(s) throughout baseball history.
Please send all nominations via e-mail to this address: analytics-awards@sabr.org no later than December 31, 2021. Include author, title, date of publication and a URL link (if applicable).
Click here to read the full announcement at SABR.org.
---
Add a new baseball book to your collection from the SABR Digital Library:
When the Monarchs Reigned: Kansas City's 1942 Negro League Champions
Edited by Frederick C. Bush and Bill Nowlin
Associate editors: Carl Riechers and Len Levin
ISBN (ebook): 978-1-9701-5952-3, $9.99
ISBN (paperback): 978-1-9701-5953-0, $29.95
8.5″ x 11″, 268 pages
Click here to read the full description of this book at SABR.org.
SABR members, get this e-book for FREE!
Having trouble downloading our e-books? To view PDF files on your computer, click here to download the free Adobe Reader software. Having trouble downloading e-books to your Kindle, Nook, Sony Reader or iPad? Click here for additional help.
---
SABR chapters and committees are encouraged to set up virtual meetings to stay engaged with our members throughout the world at SABR.org, as part of our Stay Home With SABR initiative to assist in limiting the spread of the COVID-19 coronavirus pandemic.
Can't-Miss Event: SABR's Larry Doby Chapter in South Carolina will hold a virtual Zoom meeting at 7:00 p.m. EDT on Thursday, October 21. All baseball fans are welcome to attend. Our guest speaker is David Bodemer, who will be talking about SABR's Baseball Memories program. To RSVP for this meeting and get the Zoom details, please contact Tim Deale.
Video Replays: This week, we heard from Michael Haupert on "William Hulbert and the Birth of the National League"; Ted Knorr on "The Negro Leagues as Major Leagues"; and a New Member Experience led by Courtney Baker. Click here to view more video replays of virtual SABR events.
Here are some more upcoming virtual events you can attend online; check the Events Calendar for complete details:
October 16: Pee Wee Reese (KY) Chapter meeting with Roger Snell (10:00 a.m. EDT)
October 17: Southern Michigan Chapter book club meeting (7:00 p.m. EDT)
October 18: Elysian Fields (NJ) Chapter meeting with Tony Ciulla, Jessica Kleinschmidt, and Jack Bales (6:00 p.m. EDT)
October 18: Halsey Hall (MN) Chapter research committee meeting (7:00 p.m. CDT)
October 20: Baltimore Babe Ruth (MD) Chapter meeting with Jack Bales (12:00 p.m. EDT)
October 20: Pop Lloyd (FL) Chapter meeting (7:00 p.m. EDT)
October 21: Larry Doby (SC) Chapter meeting with David Bodemer (7:00 p.m. EDT)
October 23: Mathewson-Plank (PA) Chapter meeting (3:00 p.m. EDT)
October 23: Emil Rothe Chicago (IL) Chapter meeting with Dan Epstein (2:00 p.m. CDT)
In addition, the following events will be held in person:
October 16: Babe 'n' Bob Chapter breakfast (Edgewater, MD)
October 18: Bob Broeg St. Louis Chapter meeting (St. Louis, MO)
October 19: Bob Davids Chapter Maryland Hot Stove Dinner (Silver Spring, MD)
October 20: Rocky Mountain Chapter monthly luncheon (Denver, CO)
October 21: Magnolia Chapter "Third Thursday" meeting (Sandy Springs, GA)
October 25: Larry Dierker Chapter meeting (Houston, TX)
Find more upcoming SABR meetings on our Events Calendar page.
---
Baseball fans, tune in this season to SABRcast with Rob Neyer, a weekly podcast hosted by award-winning author and longtime SABR member Rob Neyer.
Episode #132 on Monday, October 11 featured Joe Sheehan, a founding member of Baseball Prospectus who has been a contributor to The Athletic, FanGraphs, Sports Illustrated, Baseball America, and many other publications. He publishes the popular daily subscription Joe Sheehan Baseball Newsletter and has written extensively about baseball for the last 25 years. Joe was also a guest for SABRcast #31 in October 2019.
Visit SABR.org/sabrcast to listen to the full episode.
Subscribe to SABRcast on your favorite podcast networks, including Apple Podcasts, Amazon Music, Spotify, or Stitcher, and listen to each episode as soon as it's released on Mondays. To learn more, visit SABR.org/sabrcast.
---
Six new biographies were posted this week as part of the SABR Baseball Biography Project. Here are the new bios published this week:
All new biographies can be found here: SABR.org/bioproject
Find any SABR biography: You can visit sabr.org/bioproject to search for any player — or manager, executive, scout, spouse, broadcaster, or umpire — who appears in the SABR BioProject. In addition, we have pages for Ballparks, Broadcasters, Executives, Games, Managers, Scouts, Spouses, Umpires, Writers, people who were Famous Outside Baseball, and a lot more.
---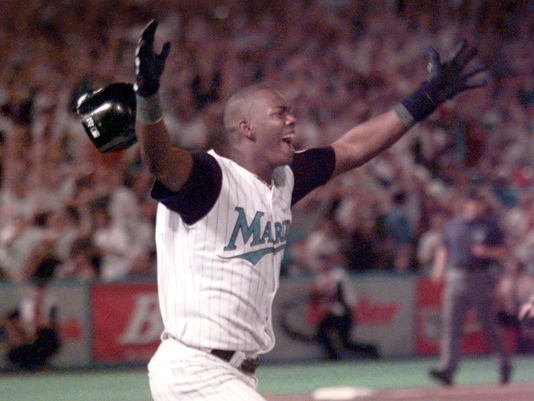 Sixteen new game stories were posted this week as part of the SABR Games Project. Here are the new game stories:
New Games Project stories can be found at SABR.org/gamesproject.
Get involved: Have memories of a game you attended? Or a game you watched that caught your interest? Write about it! Writing for the Games Project is an easy way to get involved as a SABR member. Find out how by reading the Games Project FAQs section or checking out the Authors' Guidelines. We have editors and fact checkers who are willing to help you write your first article.
---
During the MLB postseason, you can listen to archives of Behind the Numbers: Baseball SABR Style on SiriusXM, a radio show hosted by former SABR Board President Vince Gennaro, on-demand on the SiriusXM Internet Radio app.
Behind the Numbers: Baseball SABR Style on SiriusXM focuses on examining and interpreting the statistical analysis that plays a critical role in baseball today. It airs weekly throughout the year on MLB Network Radio, available to subscribers nationwide on XM channel 89, Sirius channel 209, and on the SiriusXM Internet Radio App.
---
Here are some major headlines from recent weeks that we don't want you to miss:
All previous editions of This Week in SABR can be found here: SABR.org/this-week-in-sabr-archives.
---
We'd like to welcome all of our new SABR members who have joined this week. You can find all Members-Only resources at members.sabr.org and the Membership Handbook can be downloaded here.
Please give these new members a warm welcome and help them make the most of their membership by giving them the opportunity to get involved in their local chapter or a research committee.
You can find contact information for any SABR member in the online Membership Directory.
| Name | Hometown |   |   | Name | Hometown |
| --- | --- | --- | --- | --- | --- |
| James Bailey | San Antonio, TX | | | Jane Moriarty | Shaftsbury, VT |
| Brian Barnes | Grand Rapids, MI | | | Brian Murray | Long Beach, MS |
| James Becker | Tucson, AZ | | | Todd Niner | Gallatin, TN |
| Michael Cascarano | Meridian, ID | | | Greg Pipitone | Baltimore, MD |
| Marcos Claudio | San Juan, PRI | | | Randy Reisinger | Dagsboro, DE |
| Shawn Cusack | Oak Creek, WI | | | Gilles Renaud | Long Sault, ON |
| John Harney | Danville, KY | | | Joal Ryan | Beverly Hills, CA |
| Mohammad Khan | Santa Ana, CA | | | Mike Santana | Skokie, IL |
| Mike Larsen | Hillsdale, NJ | | | Fred Shimizu | New York, NY |
| Andrew Martin | Vancouver, BC | | | Chris Wilfong | Kingfisher, OK |
| John Miller | Pittsburgh, PA | | | Jesse Wyatt | Lafayette, IN |
| Mike Morello | Washington, DC | | | | |
---
Here are the new research committee updates this week:
Find all SABR research committee newsletters at SABR.org/research/committees.
---
Here are the new regional chapter and chartered community updates this week:
Visit SABR.org/chapters for more information on SABR regional chapters.
---
Here are some recent articles published by and about SABR members:
Please note: Some articles may require a separate subscription to view online. SABR does not endorse, and is not responsible or liable for, any content that appears on a third-party website.
---
This Week in SABR is compiled by Jacob Pomrenke. If you would like us to include an upcoming event, article or any other information in "This Week in SABR," e-mail jpomrenke@sabr.org.
Have trouble reading this e-mail? Click here to view this week's newsletter on the web.
Are you receiving our e-mails? "This Week in SABR" goes out by e-mail to all members on Friday afternoons. If they're not showing up, try adding "sabr.notes@sabr.org" to your contact list to ensure they show up in your inbox (and not the spam folder.)
---
Originally published: October 15, 2021. Last Updated: October 15, 2021.
https://h2j7w4j4.stackpathcdn.com/wp-content/uploads/2020/06/SABR-LatestNews-TWIS-2016.jpg
250
847
sabr
/wp-content/uploads/2020/02/sabr_logo.png
sabr
2021-10-15 13:48:02
2021-10-15 13:48:02
This Week in SABR: October 15, 2021