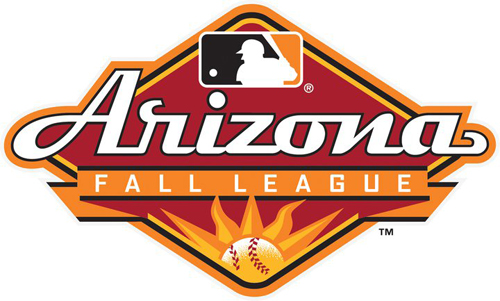 The ninth annual SABR Arizona Fall League Experience was held Thursday, November 2 to Saturday, November 4, 2017, in Scottsdale, Arizona. The event featured three AFL games at three different ballparks, including the Fall Stars Game showcasing baseball's top prospects.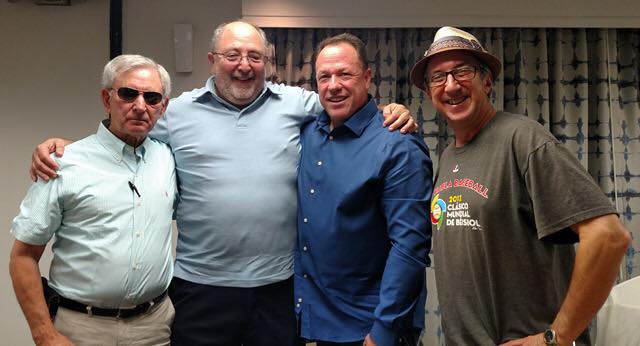 On Thursday, November 2, attendees were treated to a ballpark dinner at Scottsdale Stadium before the Scottsdale Scorpions' game against the Peoria Javelinas. AFL president Steve Cobb spoke about the evolution of the fall league and Max Scherzer's induction into the AFL Hall of Fame. Del Unser, a 15-year major-league veteran who helped the Philadelphia Phillies win the 1980 World Series and has spent more than three decades in the organization, spoke about his long career as a hitting coach, farm director, and scout. Former Toronto Blue Jays scout Ed Lynch talked about his own career as a pitcher and front-office executive, including his stint as the Chicago Cubs general manager.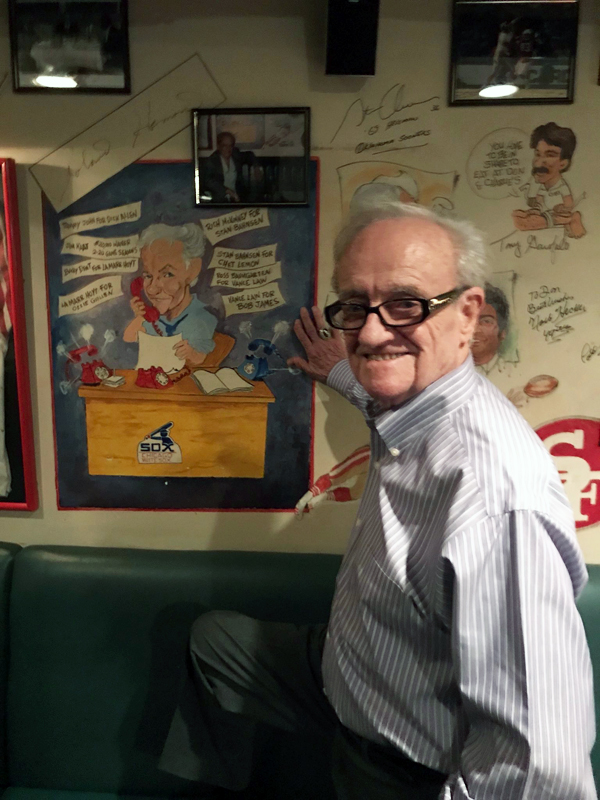 On Friday, November 3, attendees enjoyed a game at Scottsdale Stadium between the Mesa Solar Sox and the Scorpions before meeting for dinner at Don and Charlie's, home to one of the greatest baseball memorabilia collections you'll ever see. We were joined by longtime SABR member Roland Hemond, the founder of the AFL, and our guest speaker was John D'Acquisto, former major-league pitcher and author of a new autobiography, Fastball John.
On Saturday, November 4, about 45 attendees and members of SABR's Hemond-Delhi Arizona Chapter gathered for the chapter's regional fall meeting at the Embassy Suites in Scottsdale. Our guest speakers included Terry Kennedy, former major-league catcher and Chicago Cubs scout; and a panel discussion on baseball today with  Jeff Borris, MLB player agent and attorney; Tony Siegle, Senior Advisor, Baseball Operations for the San Francisco Giants; Charlie Vascellaro, baseball historian and author; and moderator Barry Bloom, MLB.com national columnist and Hemond-Delhi Chapter president. After lunch, the conference concluded with the Fall Stars Game on Saturday evening at Salt River Fields at Talking Stick.
Learn more at SABR.org/AFL.
2017 SABR Arizona Fall League Experience
Detailed schedule
Thursday, November 2
1:30-3:00 p.m.: Registration at Embassy Suites-Scottsdale hotel
2:45 p.m.: Shuttle leaves hotel for Scottsdale Stadium
3:00-5:00 p.m.: Ballpark dinner and guest speakers at Scottsdale Stadium
6:35 p.m.: Peoria Javelinas at Scottsdale Scorpions
Appx. 9:30 p.m.: Shuttle returns to Embassy Suites (after the game)
Friday, November 3
12:00 p.m.: Shuttle leaves hotel for Scottsdale Stadium
12:35 p.m.: Mesa Solar Sox at Scottsdale Scorpions
3:30 p.m.: Return to Embassy Suites
6:15 p.m.: Shuttle leaves hotel for Don and Charlie's
6:30-7:30 p.m.: Happy hour at Don and Charlie's (cash bar, complimentary appetizers)
7:30-9:30 p.m.: Dinner at Don and Charlie's with guest speakers
9:30 p.m.: Shuttle returns to Embassy Suites
Saturday, November 4
10:00 a.m: Hemond-Delhi Arizona Chapter meeting at Embassy Suites-Scottsdale (Coronado Room)
1:30 p.m.: Lunch on your own
3:45 p.m.: Bus leaves hotel for Fall Stars Game
5:00 p.m.: Fall Stars Game, Salt River Fields at Talking Stick
Appx. 8:30 p.m.: Bus returns to Embassy Suites (after the game)
---
For stories and photos from past AFL Experiences, click on a link below: